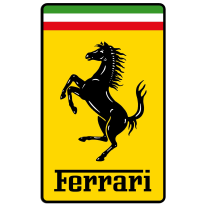 Ferrari was founded by the charismatic Enzo Ferrari in 1929, as Scuderia Ferrari. The company initially sponsored drivers and manufactured racing cars, before moving into the production of road vehicles as Ferrari S.p.A. in 1947. Throughout its history, the company has maintained a strong presence in competition racing - particularly in Formula One, where it has competed in every season since its inception and achieved a record 16 constructor's titles along the way. The marque's road cars are symbols of prestige, performance and exclusivity, and according to the British research firm, Brand Finance, Ferrari is the world's most powerful brand in 2013.
https://www.classicdriver.com/en/cars/ferrari
© 2014 ClassicDriver. All rights reserved.