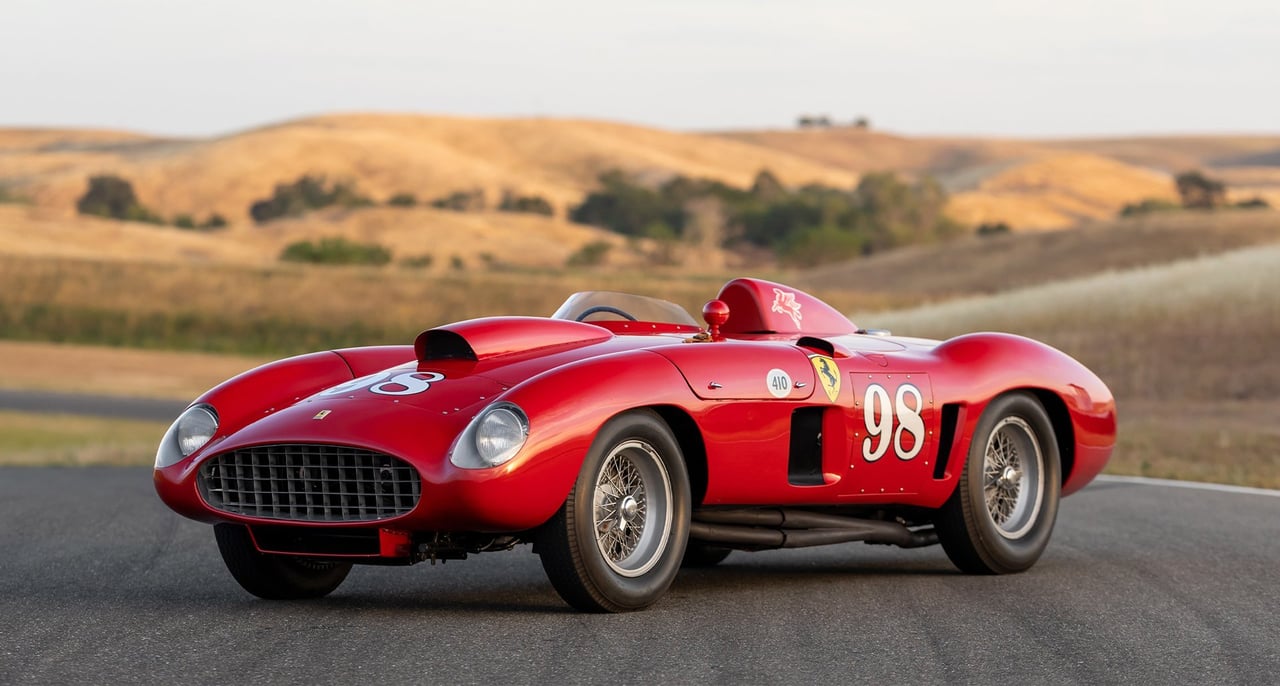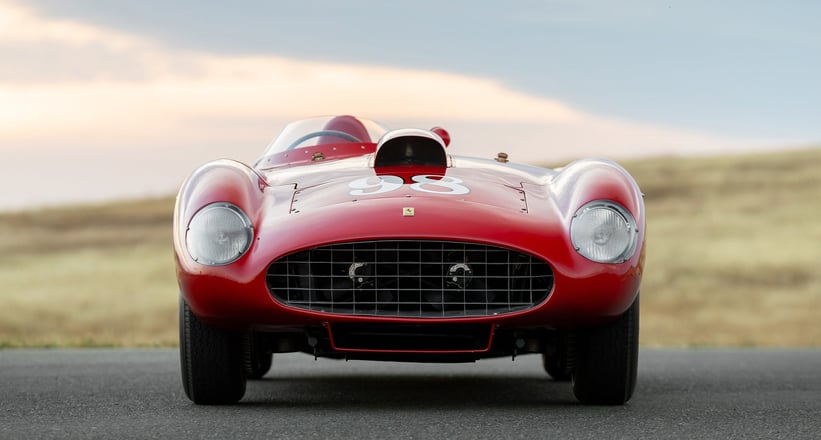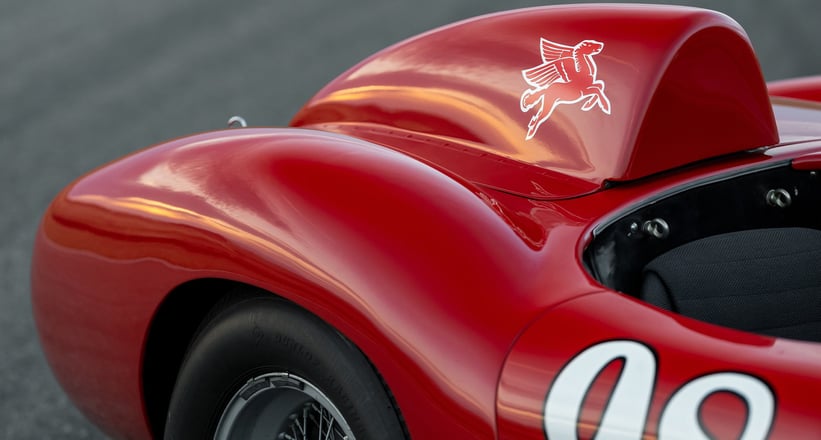 Ever heard of a little Italian racing team called Ferrari? Of course you have! With three quarters of a century of motorsport pedigree coursing through their veins, they know a thing or two about producing a winning racecar. So, for RM Sotheby's to claim this 1955 Ferrari 410 Sport Spider to be the best the boys at Maranello ever built, it must have some serious history to back it up. It would need to have countless race wins, a laundry list of famous drivers, and remain in highly original condition; this car just so happens to fulfil all three of those criteria.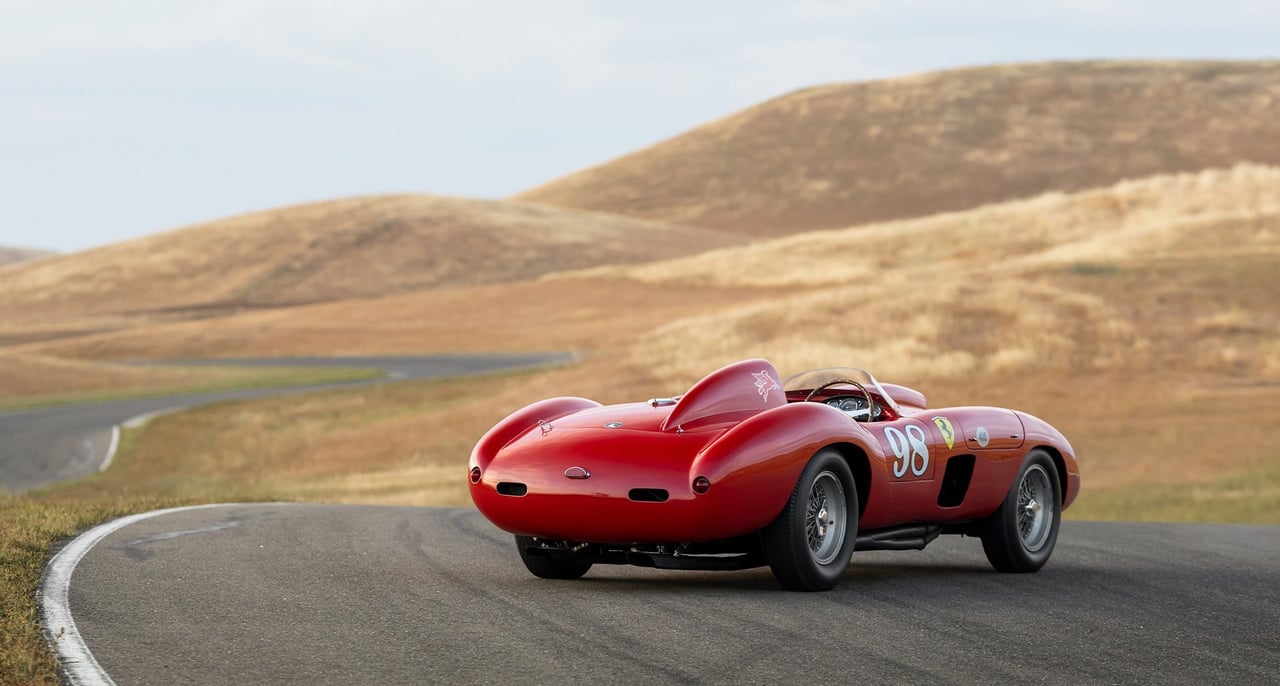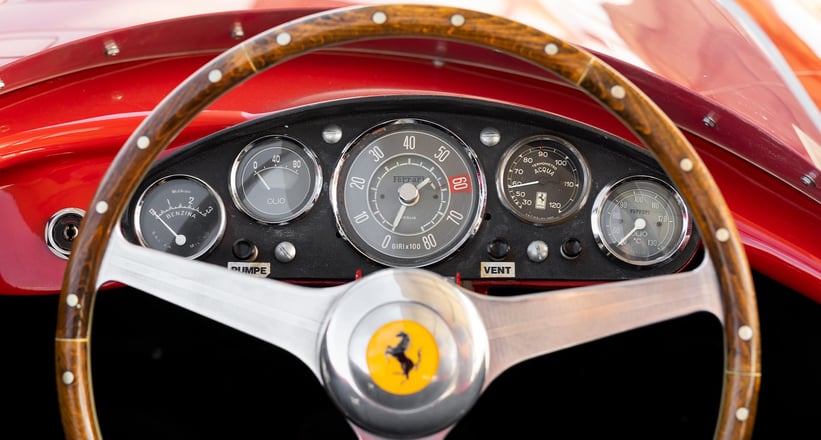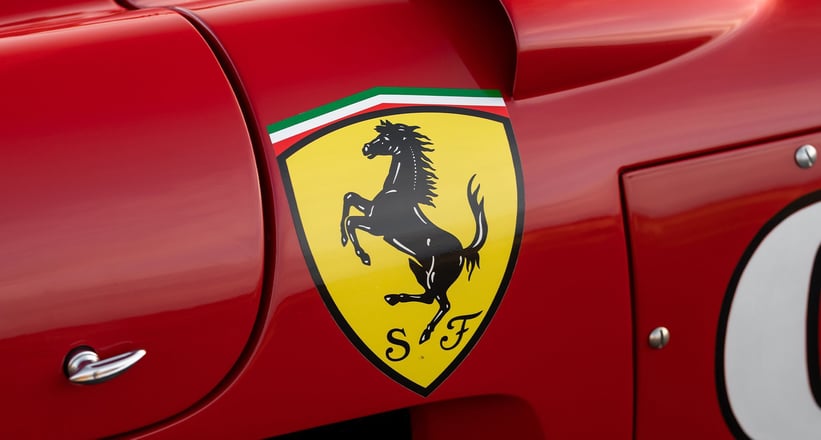 Back in the 1950's, the American Dream was very much still alive, and the American sports car racing scene was thriving as a result. Anyone with a healthy enough bank account could drop some (serious) dough in exchange for the very best ex-factory racing cars in the world, and use them to go wheel to wheel with history's best drivers. In other words, this was well before the days when to get into top-level racing you had to crawl out of your cot and into a shifter kart.
With so much money being pumped into the sport, a plethora of sports racing cars were built to meet the demand, and one of the most significant of these 50s racers is the car you see here, one of just two factory-campaigned Ferrari 410 Sports equipped with a "big block" 24-spark plug 4.9-litre V12. It's also one of a select few Ferrari models to boast coachwork both designed and built by Sergio Scaglietti. As far as prancing horses go, this is what you might call a thoroughbred.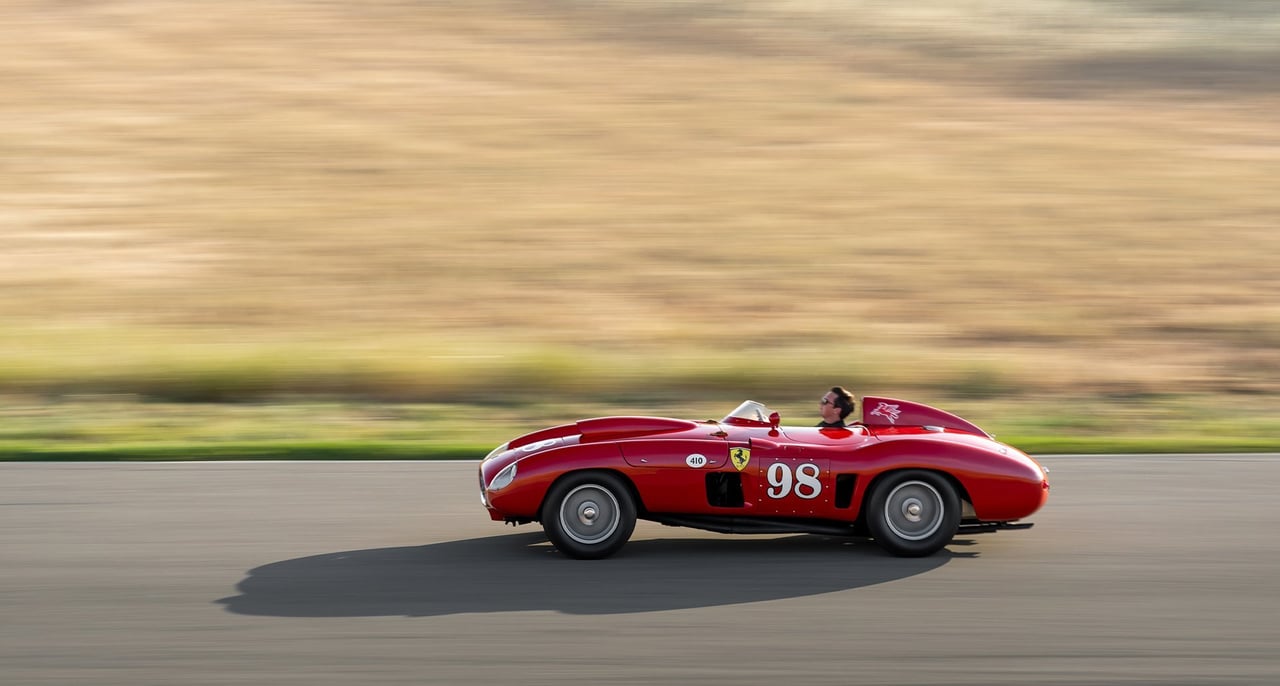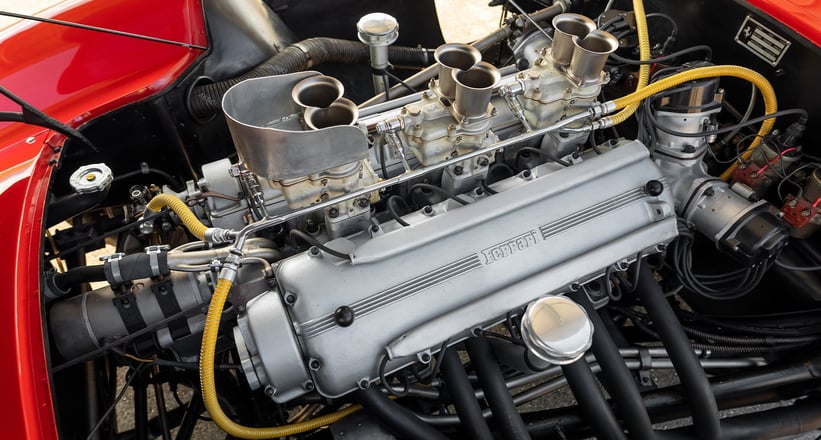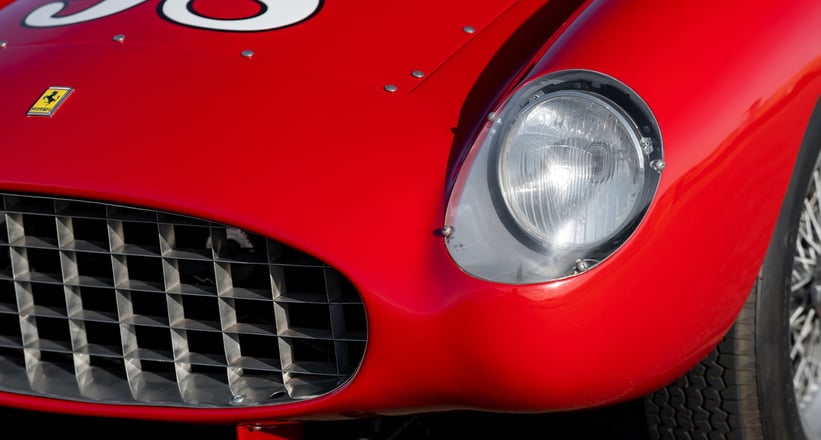 But what about its drivers? Among them, we can count the Formula One driver with the highest win ratio of all time, Juan Manuel Fangio, who raced 0598 CM at the 1956 1000 KM Buenos Aires. Fangio then passed the keys to a little-known hot-rodder by the name of Caroll Shelby, who would win more races behind the wheel of this car than any other in his career as a driver: eight victories in total, with two more podium finishes. Clearly Mr Shelby had a bit of a crush on this car, announcing at the time, "Nothing can touch this Ferrari if it runs", and clearly his infatuation never faded, because years later he made the remark, "It was the best Ferrari I ever drove". High praise indeed.
Of course, the list of drivers goes on; Phil Hill, Eugenio Castellotti, Masten Gregory, Richie Ginther, Joakim Bonnier, Bruce kessler, Jim Rathmann, and Chuck Daigh all had their turn behind the wheel of 0598 CM. In total, this 410 Sport Spider was entered in 40 races in-period, racking up 11 victories and 19 podium finishes from 1956 to 1958, placing it among the most successful even-numbered sports-racing Ferraris of all time.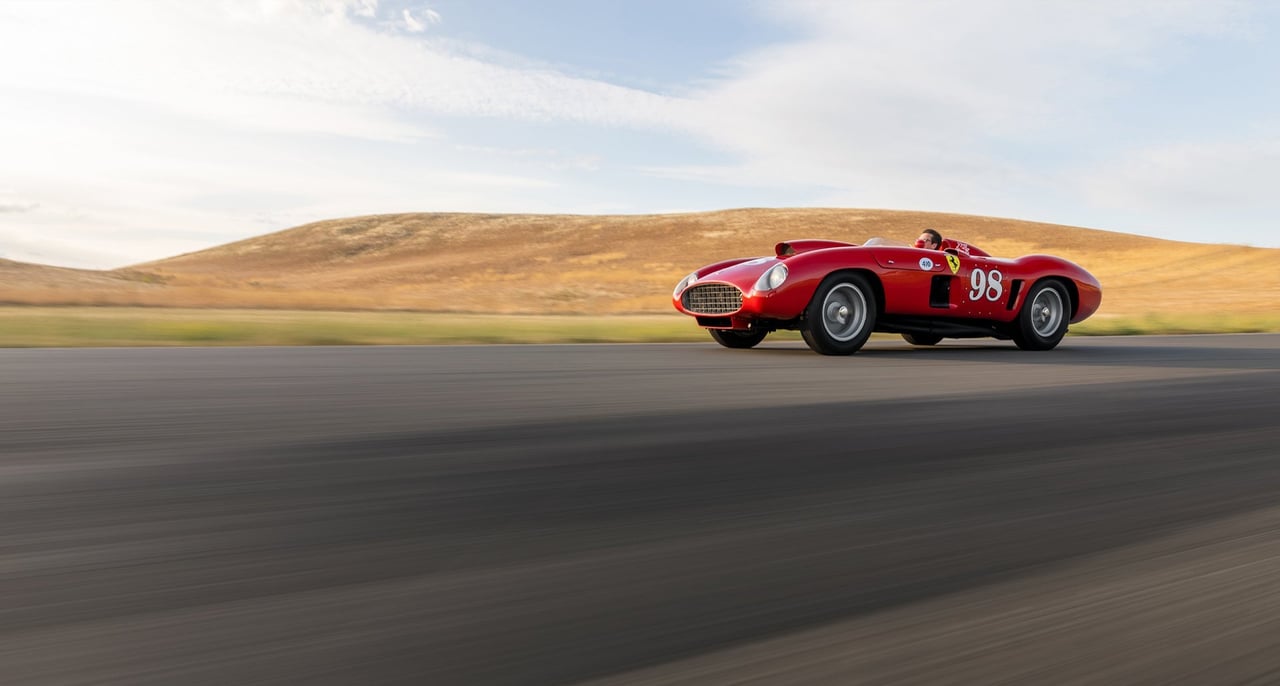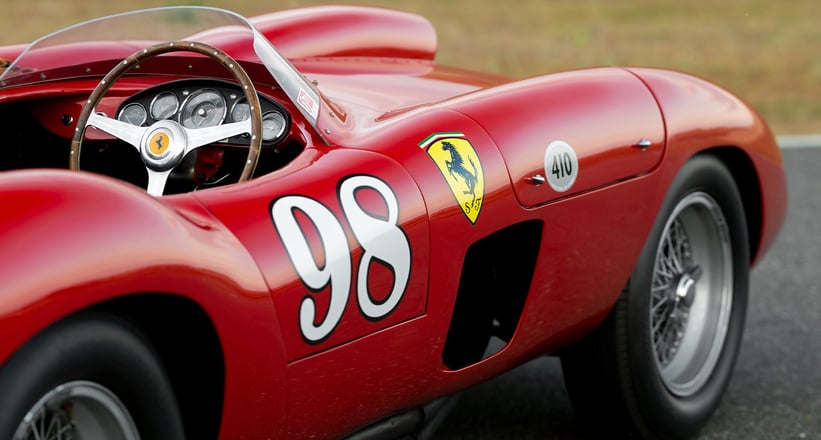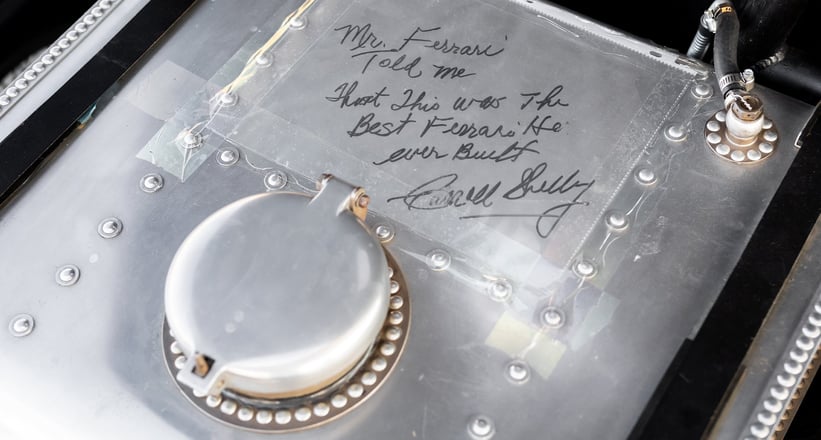 So, we can place a big fat tick next to racing pedigree and famous drivers, but what of originality? 0598 CM carries the same engine, chassis, and body today that it did when it left Maranello all those years ago, which brings us back to the claim that this is "the best Ferrari ever built". Earlier on, we told a bit of a lie, because it wasn't the experts at RM Sotheby's who made that assertion, instead those are the words of Enzo Ferrari himself, as recounted by Carroll Shelby. The inscription, "Mr. Ferrari told me that this was the best Ferrari he ever built" in Carroll's own handwriting can be found on this car's original fuel tank, representing the cherry on top of an already impossibly desirable piece of automotive history.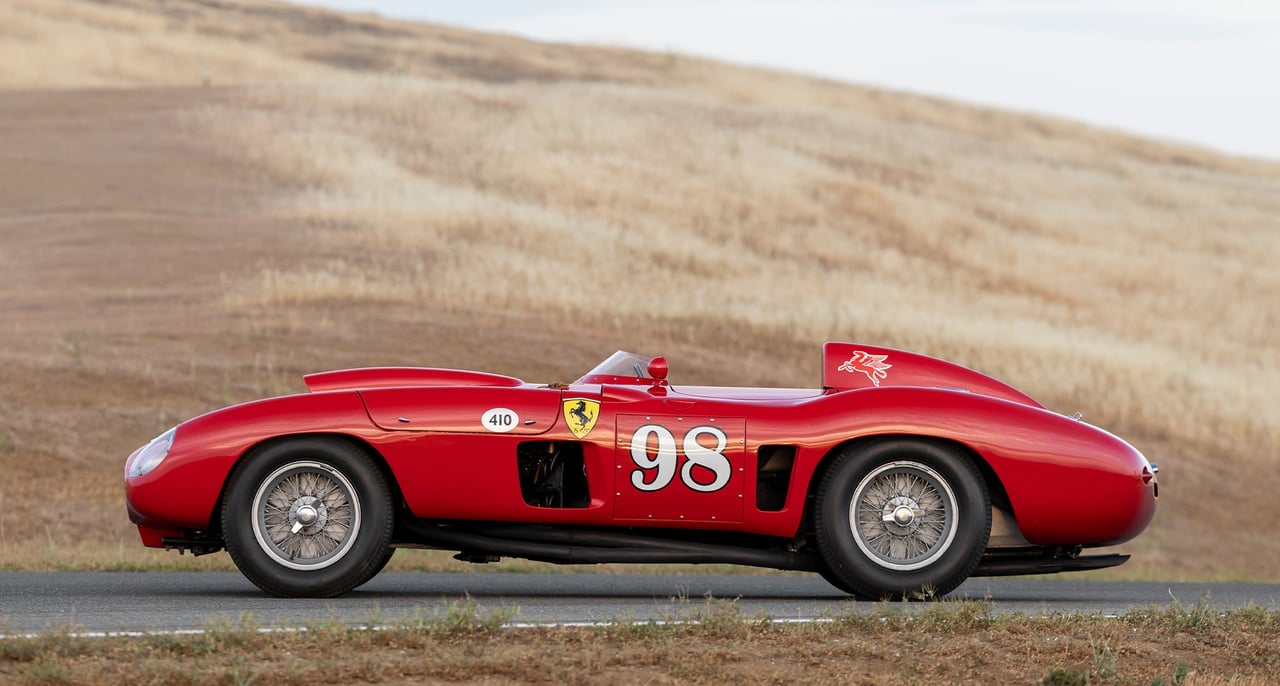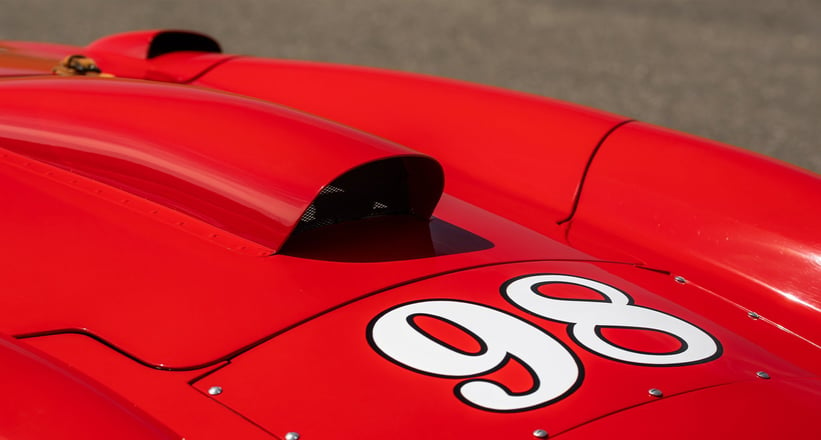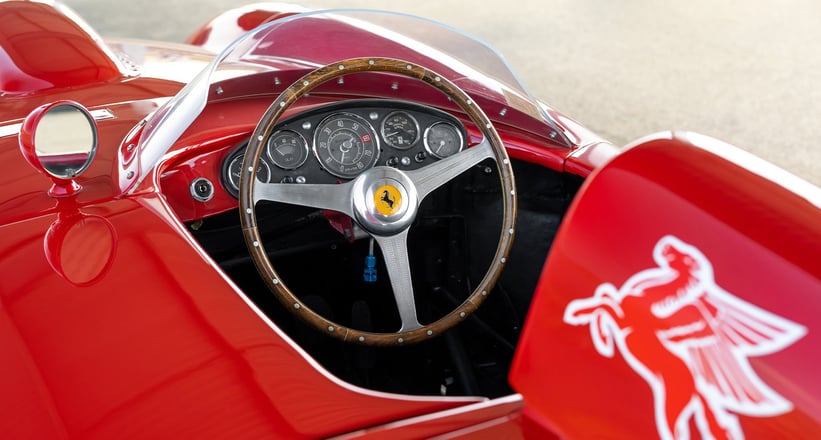 With pedigree like that, we could be talking about a Fiat Multipla and we'd still happily hand over over our first-born in exchange for this automobile, but we're not. Instead, this 410 Sports Spider boasts some of the most beautiful bodywork ever fitted to a car, faithfully presented in its period livery, and in perfect mechanical condition with a freshly rebuilt engine.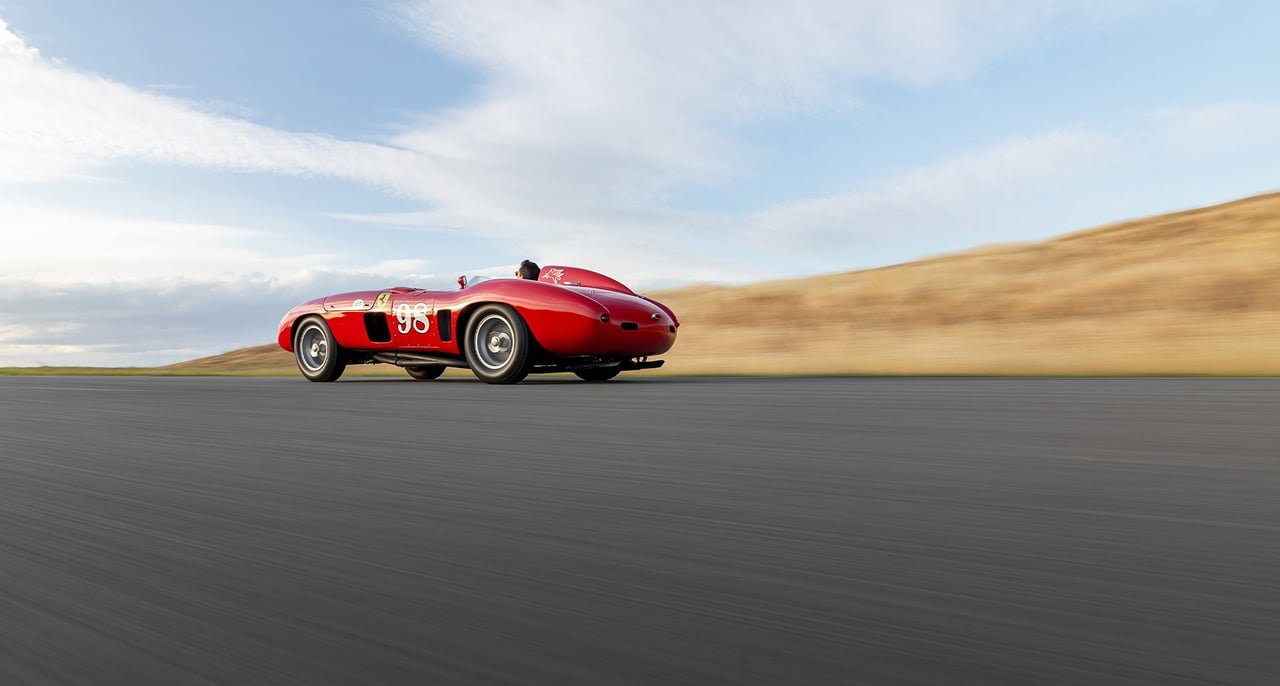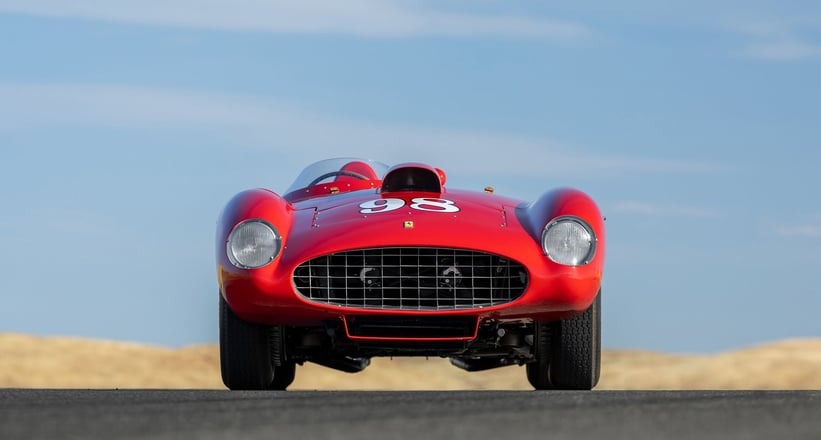 This is not a car, it's one of racing's best decades distilled into a physical object that, almost ridiculously, any mortal like you or I could drive. However, there is a catch, and that catch has a lot of zeros. This 410 Sports Spider is estimated to achieve between 25,000,000 and 30,000,000 dollars when it crosses the stage at RM Sotheby's Monterey 2022 sale. Call us crazy, but when you consider this car's place in history, and the fact that it will be accompanied by the first and last trophies won by Carroll Shelby in 0598 CM, that price tag begins to feel like a bit of a steal.
Photos: RM Sotheby's