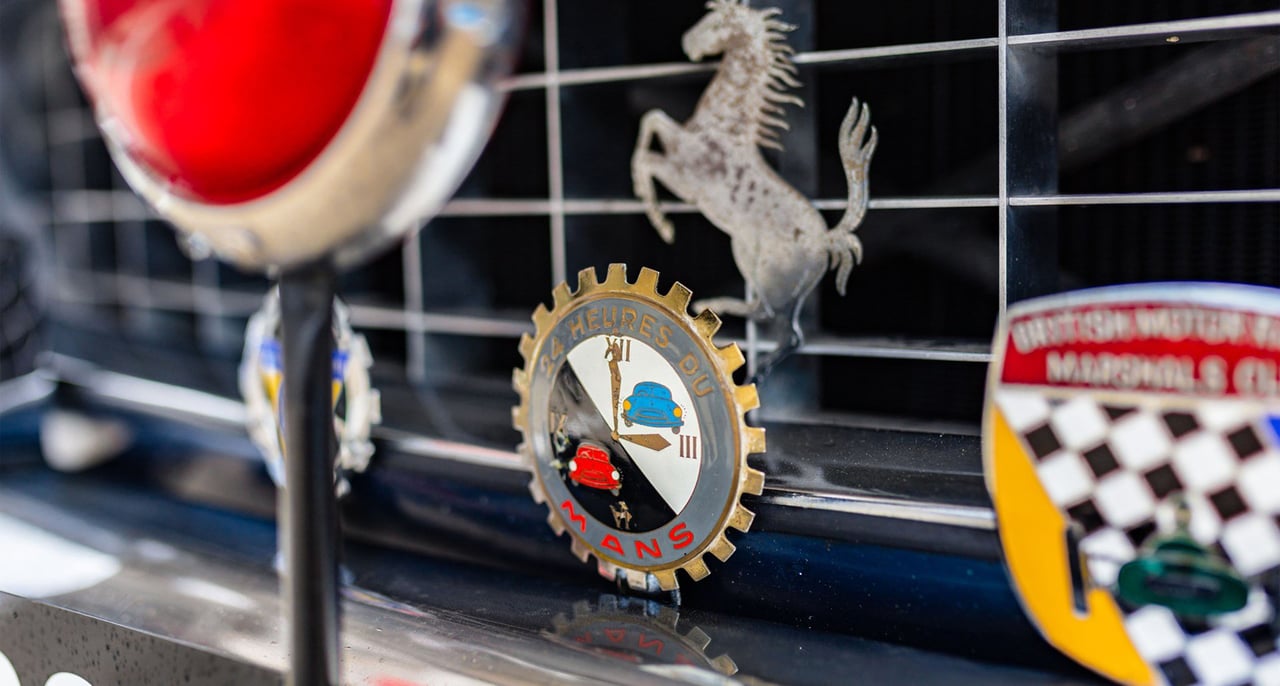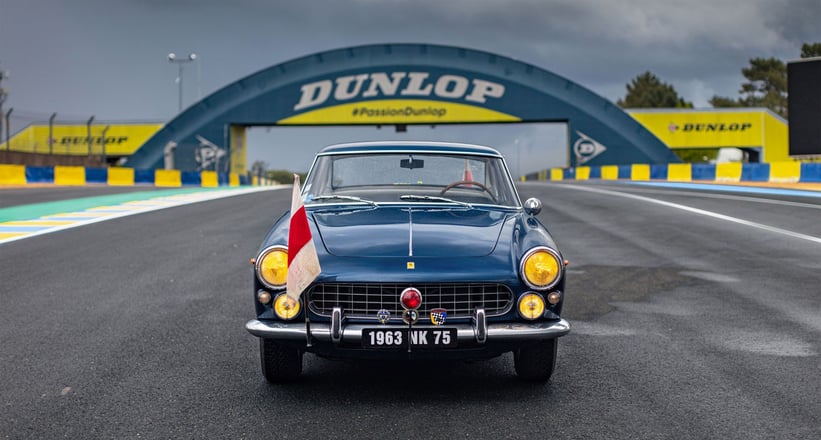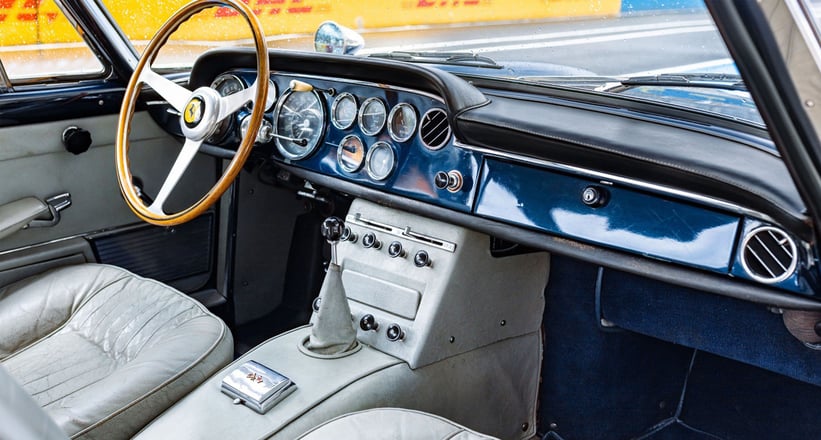 Relentlessly fast, remarkably durable, and as agile as a leopard. These are the three hallmarks of what makes a good racing car a Le Mans winning one. A car can be faster than its rivals, but without durability, it means nothing when you're lapping this iconic circuit for a total of 1,440 minutes. For those who fall to the mercy of one of the world's most feared circuits, a caution flag is raised and, if severe enough, a safety car may be called.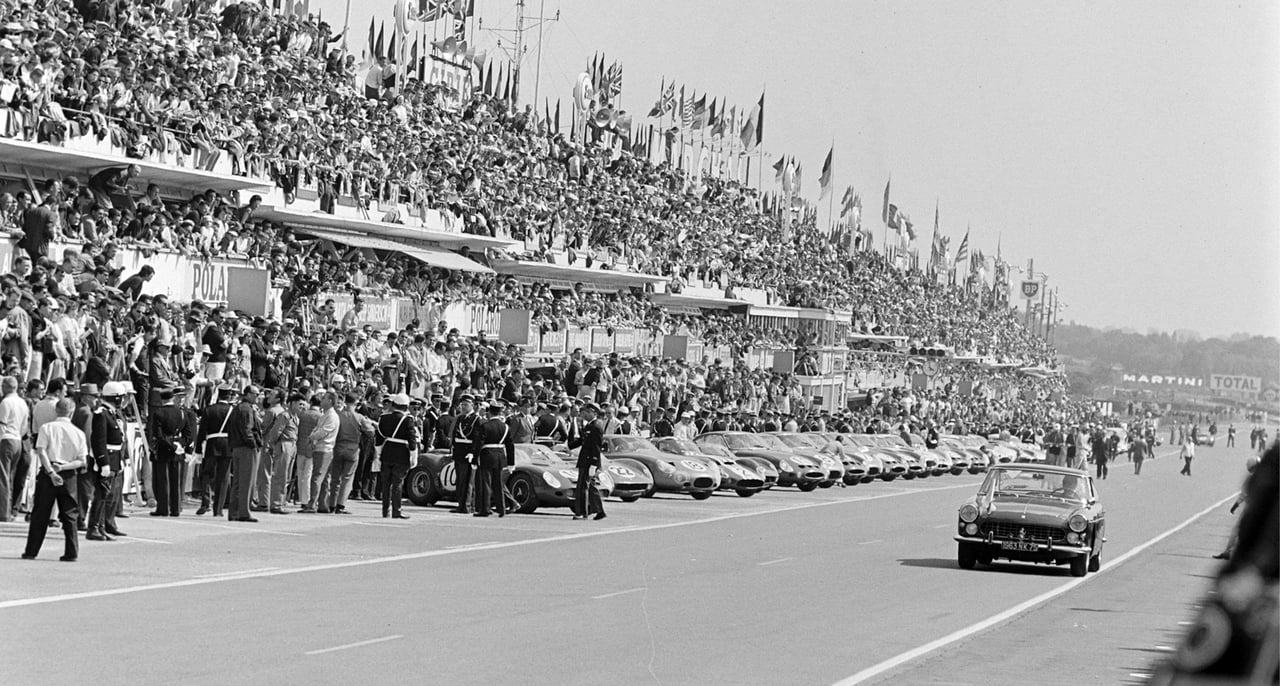 In 1963, Le Mans had brought introduced perhaps the most elegant, stylish and somewhat practical safety car in the endurance race's entire history, this 1963 Ferrari 250 GTE 2+2 Series III. Powered by a then all-new 3.0-litre Colombo V-12, the 2+2 variant was Ferrari's crown jewel, and this shining star would take centre stage as it led the field during the 1963 race.
Before that, though, it was despatched to iconic coachbuilder Henri Chapron on 11 March 1963 to be fitted with crests, flag stands, lighting, and various other modifications, where it was then registered in France and received the Parisian registration "1963 NK 75". From there, this 250 GTE was put to work, with a vast number of documents and imagery to confirm its use as a safety car during the 1963 endurance race. Following Le Mans, this 250 GTE starred in the French film, Pouic-Pouic, still sporting its Chapron fixtures!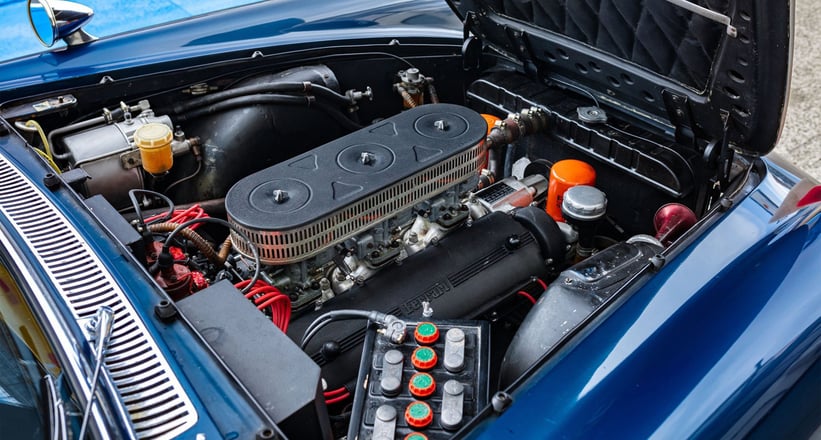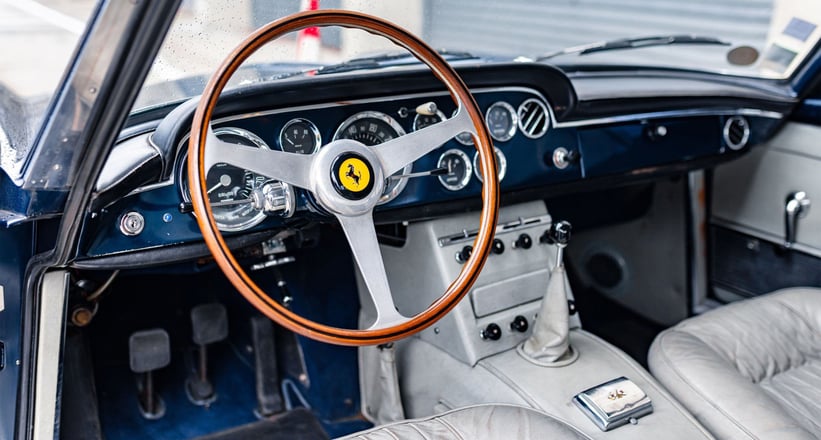 After its moment of glory both on the racetrack and the silver screen, the 250 GTE would pass through a number of owners, one of whom being official Ferrari concessionaire, Charles Pozzi himself. In 1970, it was then sold to Christian Fifis, with a mightily impressive 57,000 kilometres on its odometer. He would cherish and preserve this significant French-delivered Ferrari over a period of nearly 50 years, before sadly passing away.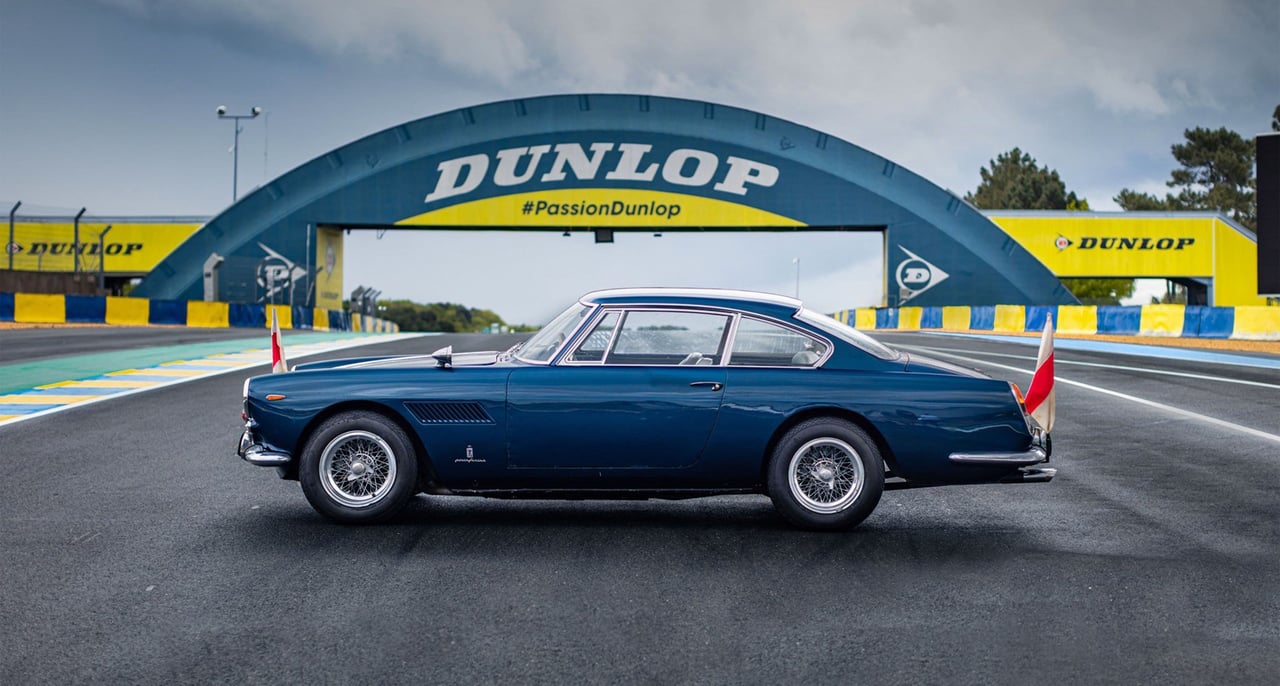 In 2017 it had been recommissioned to an exceptionally high standard, and now still sports its factory-correct Blu Sera paintwork, complete with well-preserved Grigio leather interior, alongside the all-important Chapron-style fixtures. While we naturally will flock to the rough and ready racers from this golden era of Le Mans racing, this achingly beautiful 2+2 is a true piece of motor racing history, and one that we'll be keeping a very close eye on as it heads to RM Sotheby's upcoming Le Mans auction!