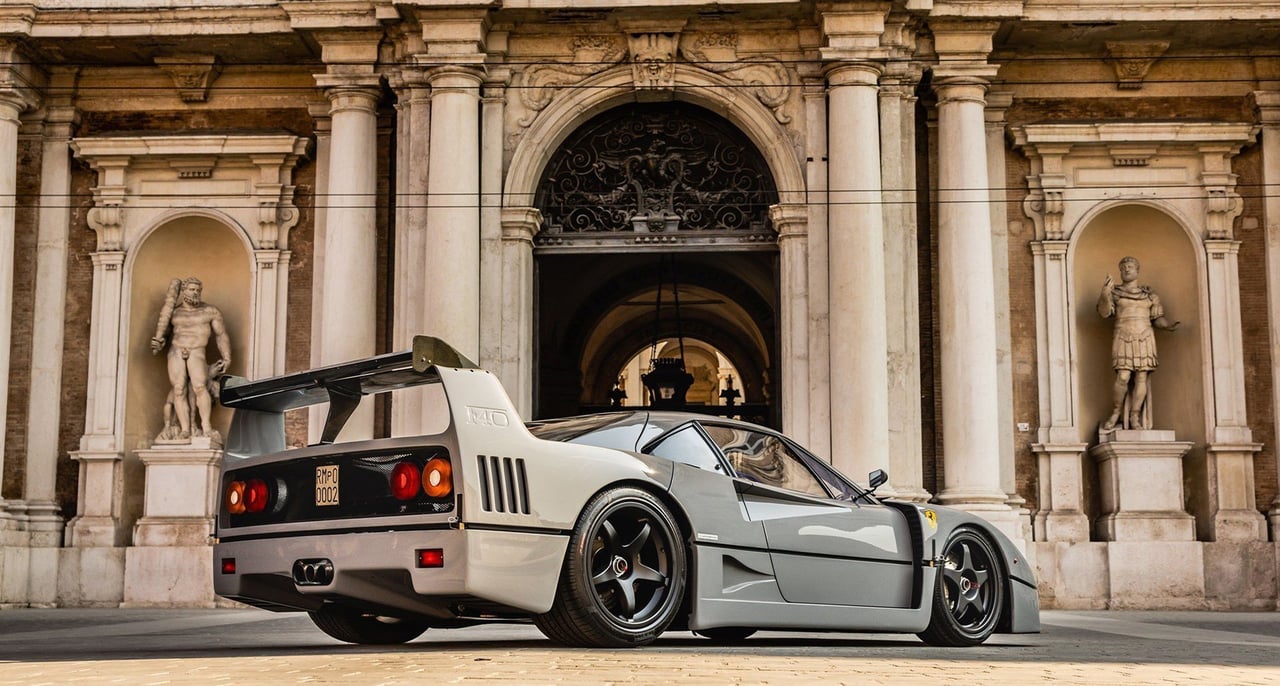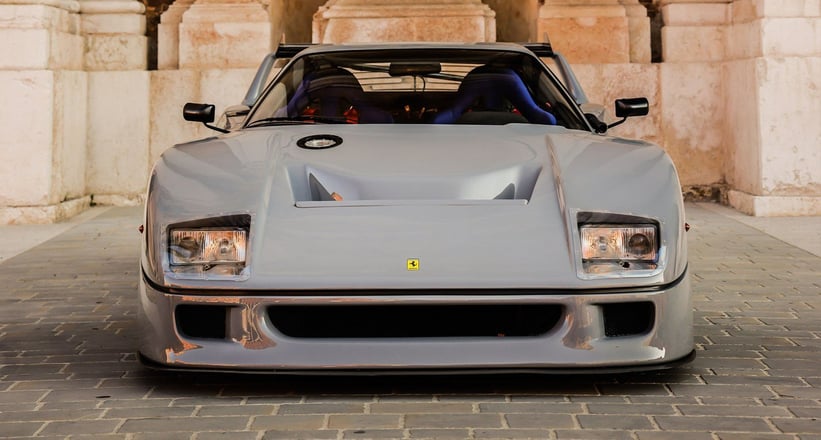 It's said that the Ferrari F40 is one of the most thrilling prancing horses to steer. Those lucky people who have had the chance to experience its colossal turbo surge and roaring engine note rarely leave the car suggesting it needs more power. Despite that, this example's horsepower figure dwarfs that of a regular F40.
Surprisingly, the F40 was never intended for motorsports, and was designed to be a GT car when it was launched in 1987. However, several individuals saw its potential and Ferrari would eventually authorise the famous racing house Michelotto to produce a series of race-ready examples that adhered to IMSA rules. The result was various F40s, some geared specifically for Le Mans (aptly named the F40 LM), while two other models were created to compete against their rivals in the form of the F40 GT and GTE. The aggressive styling and performance upgrades of the GTE were exceptionally well received, and many road-going owners wanted a slice of the race action.
That leads us nicely onto this monstrous-looking machine. #80782 was delivered new to Kroymans BV, the official Ferrari importer of the Netherlands, where it remained for several years and was fully rebuilt into the race-prepped weapon you see here. No work was done to the engine at the time, with the focus being solely on the suspension, brakes, and bodywork, including a repaint in yellow. In the years that followed, this F40 could be found on circuits all over Europe, competing against other models in the Ferrari Challenge Cup.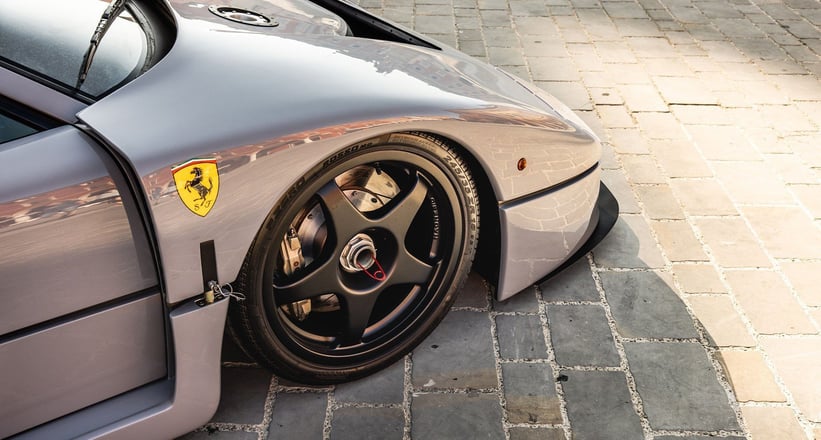 After over a decade of track use, this F40 was then shipped to the famed Zanasi Group of Maranello, Italy in 2006. This glorious facility is just a stone's throw from the Ferrari factory and is still responsible for many of the Tailor-Made editions and Icona series cars. There it was treated to a complete rebuild, including a fresh lick of paint in triple-layer Grigio Nardo, contrasting beautifully against the vivacious electric blue alcantara bucket seats. If that wasn't enough, Zanasi also applied hand-painted shields inspired by the Scuderia models of days gone by. To add one final cherry to an already delicious piece of automotive history, this F40 was mechanically serviced and is now reportedly running between 700 and 1,000 bhp based on setup, making for a truly unforgettable driving experience!
This fine example of one of Ferrari's most adored models is currently available at RM Sotheby's, via their Private Treaty Sales.