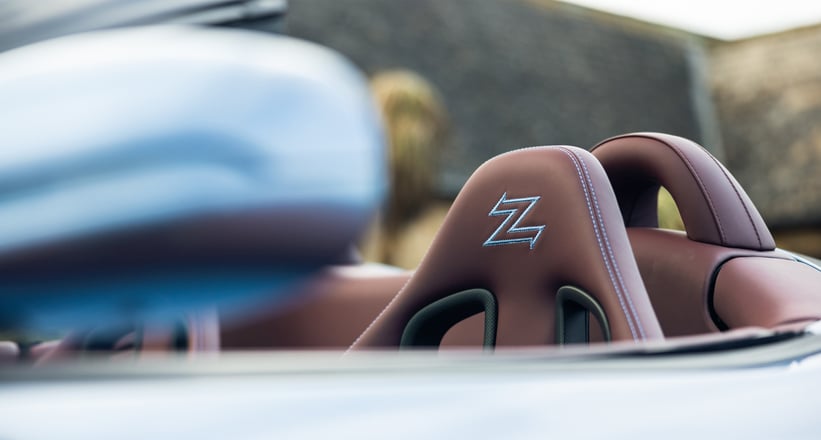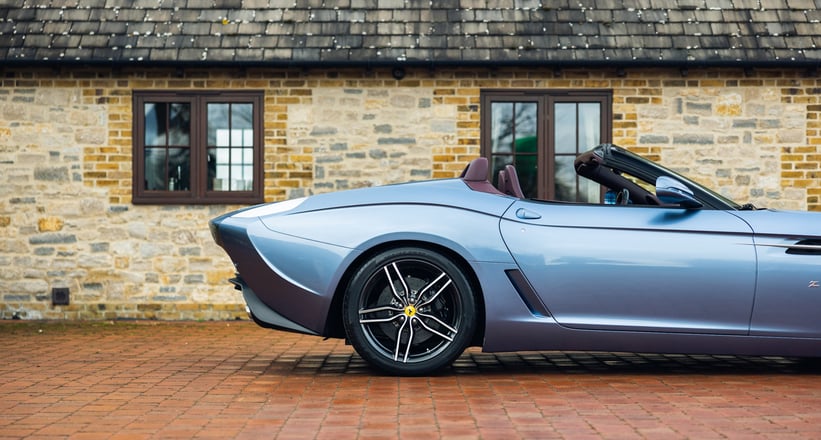 If you're in the market for a topless supercar in 2023, then you're in luck, because there's a near endless supply of almost-1000 hp carbon-tubbed spaceships ready to dislodge the last of your hair follicles. Equipped with lightning-fast DCTs and razor-sharp throttle response, cars like the McLaren Elva and Ferrari 812 GTS will turn even the most sedate Sunday drives into an all-out time attack, whether you like it or not. However, back in the Noughties, roofless supercars had a slightly more relaxed approach, and one that we think is far more suited to enjoyable open-top motoring. It was a time when Ferrari's convertible Berlinetta V12s weren't a permanent fixture in their model lineup, but rather a cherished rarity reserved only for their best customers. However, the car we're talking about today isn't just unusual, it's a bonafide automotive unicorn; meet the only manual Ferrari 599 GTZ S Nibbio Spider ever built by Zagato. Isn't she gorgeous?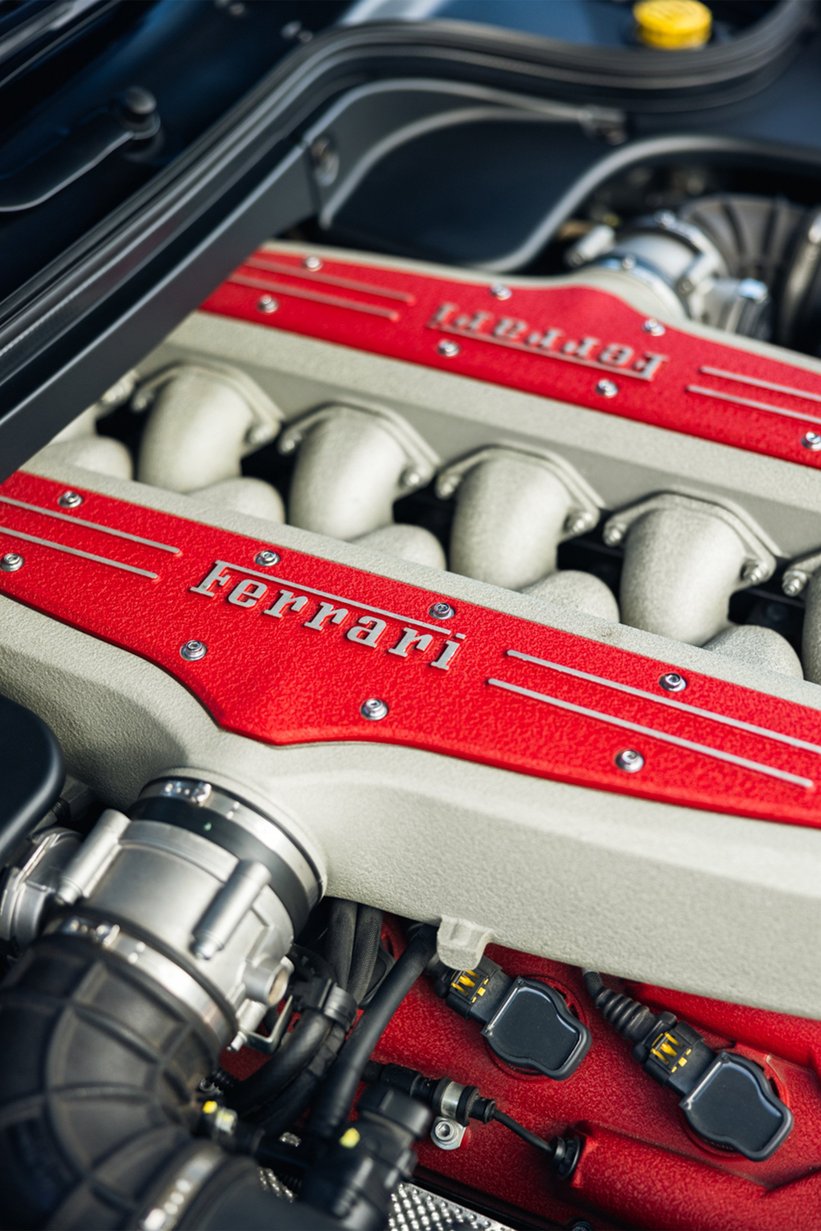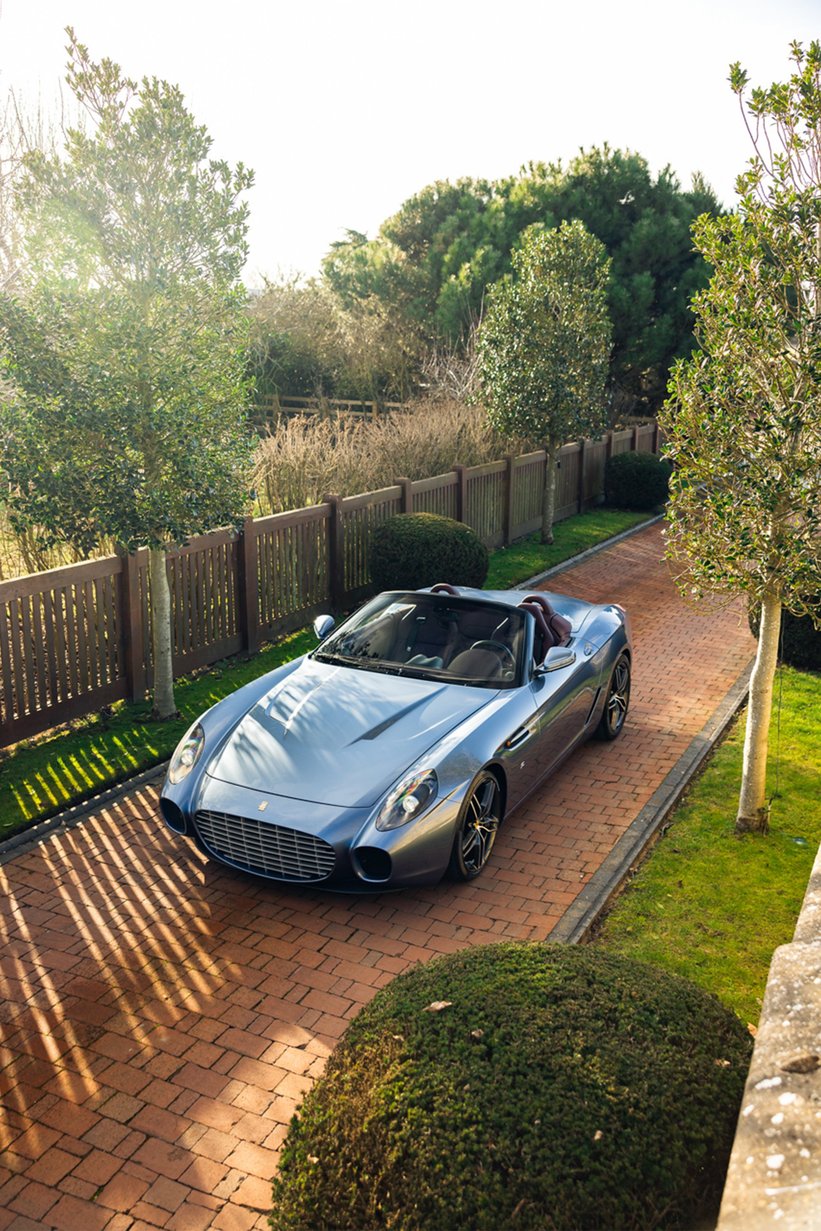 Based on the underpinnings of the 599 GTB Fiorano, the GTZ Nibbio perfectly balances F1-derived technology such as stability control and carbon-ceramic brakes with old-school charm. While its high-performance drivetrain allows this drop top to hit the 200mph mark, its beautiful, flowing coach built bodywork and manual gearbox hark back to simpler times. Although this unique prancing horse is certainly capable of astonishing speed, in our opinion, this is the sort of car that encourages you to take it slow and enjoy that twelve-cylinder howl as you row up and down the gears.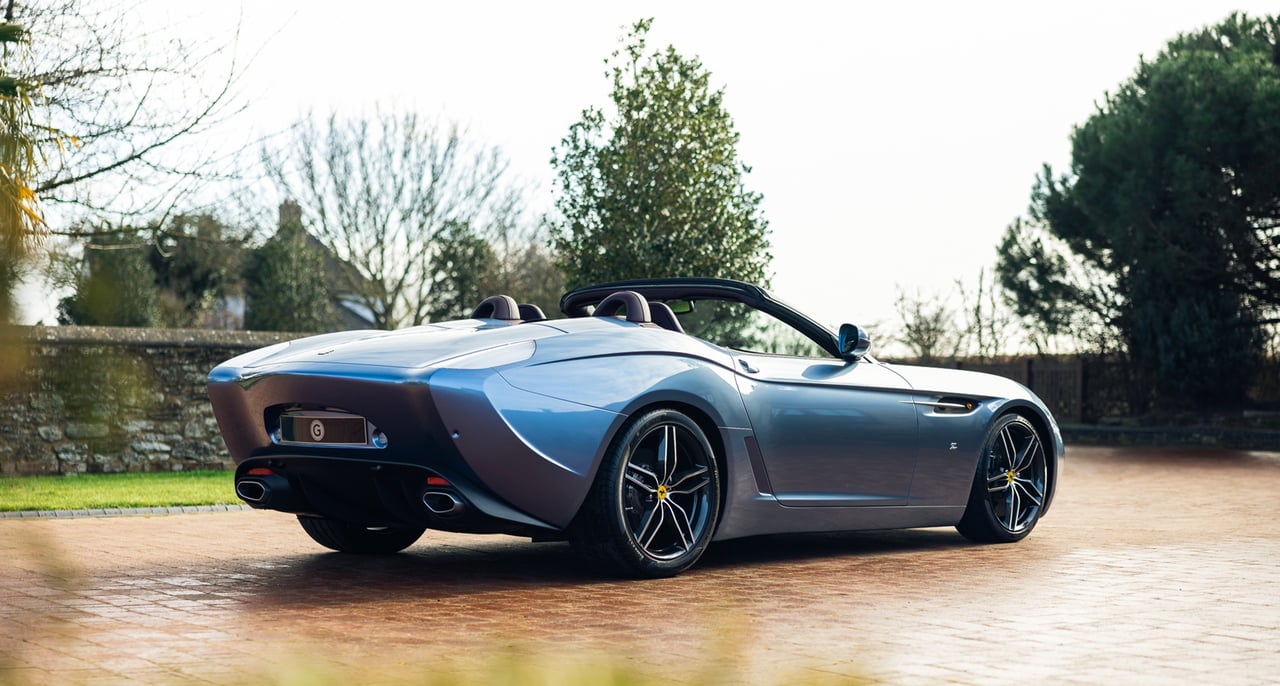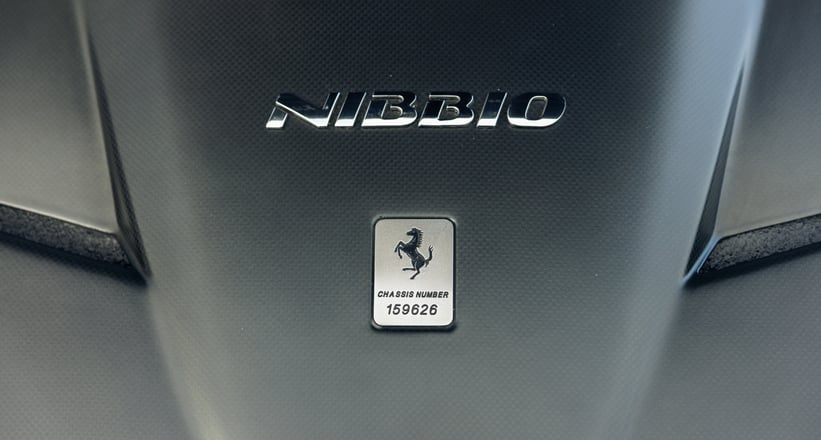 Speaking of manuals, only 30 of the common-or-garden 599 GTBs were ordered from factory with a stick shift — many customers opted instead for the then-cutting edge paddle shift — which would make this an already rare car. Now here's where the real unicornification comes into play: GTZ Nibbios could be ordered as either a coupé or open spider. Nine of the former made it onto the roads, while only six spiders were ever built. Guess how many were manual. Yep, that's right, just this one, and we have to say, this car's first custodian absolutely nailed the spec.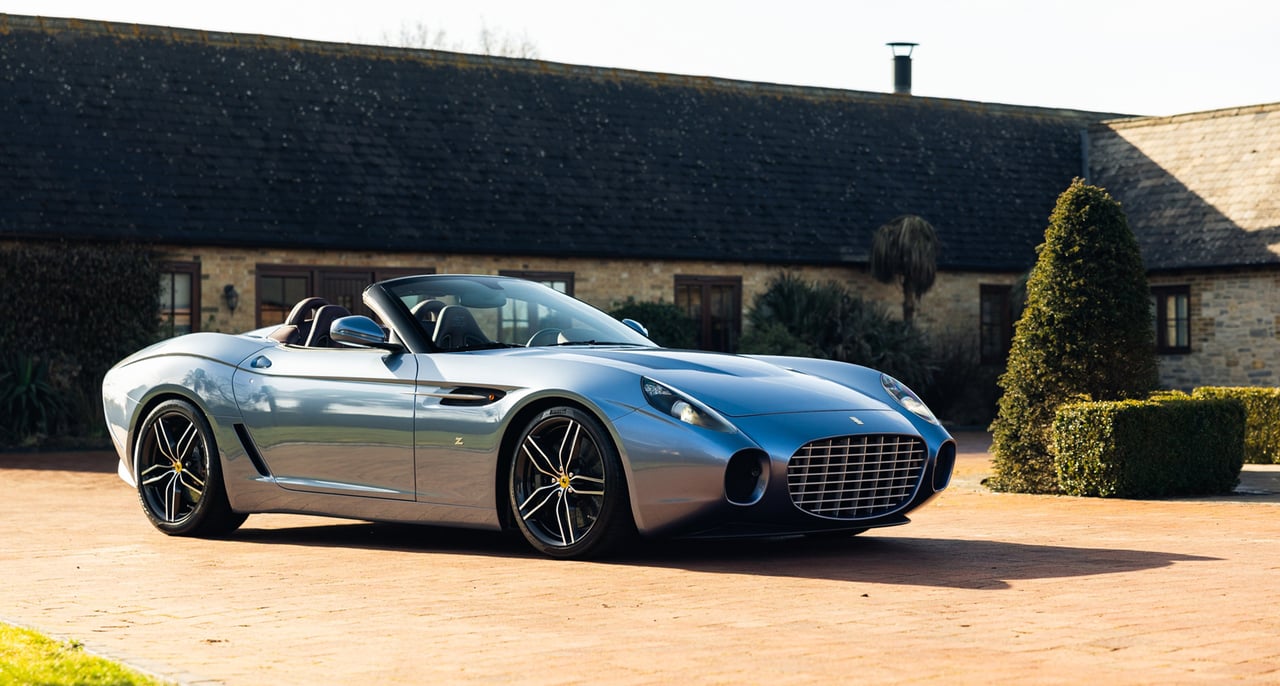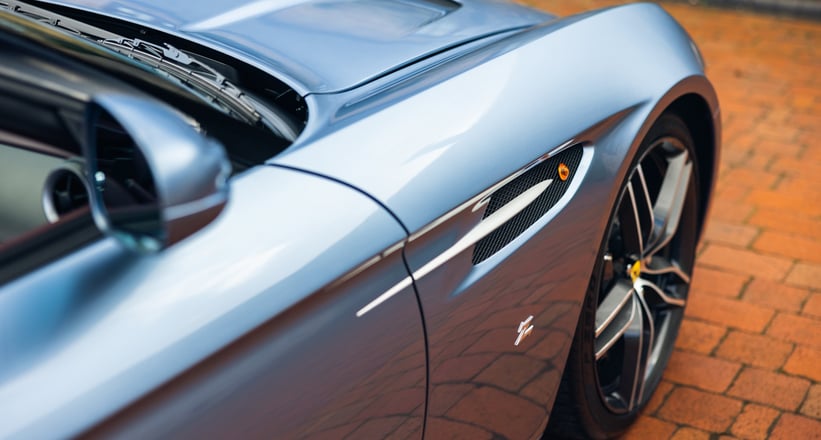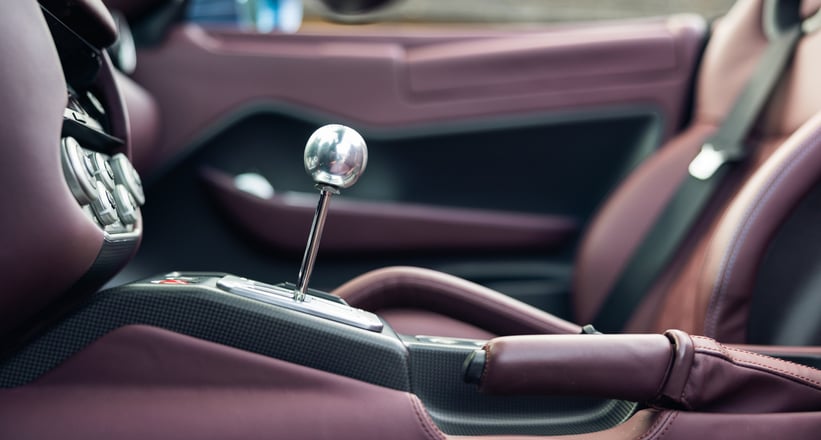 The wonderfully rich exterior shade of blue — dubbed Blu Zagato No. 1 — was created specifically for this car, while the interior has been dressed in a fabulous aubergine leather hide, complete with blue stitching and diamond quilting to tie the whole package together. Of course, this car's real party piece is that glorious gated shifter, whose metallic "click" as you slot into the next gear is only matched in auditory bliss by that marvellous 6.0-litre, 612 hp dry-sumped V12.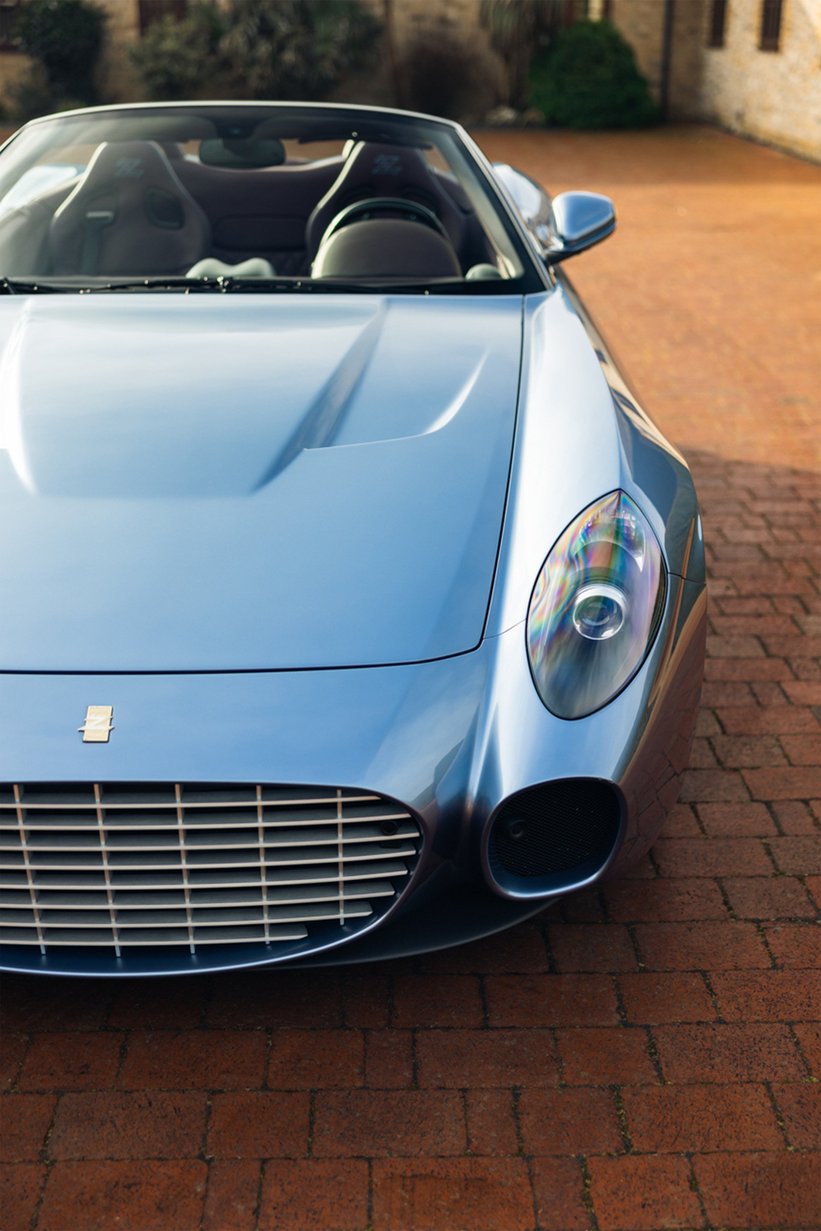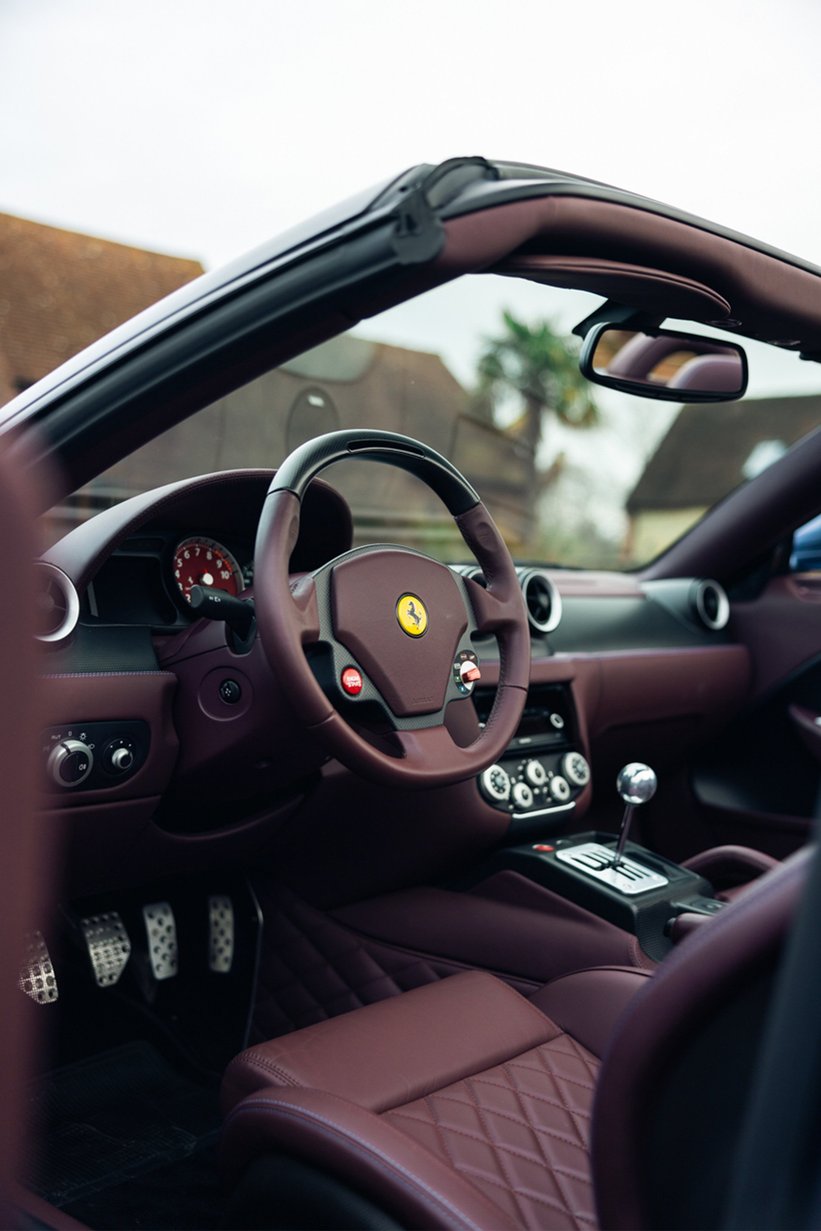 As an extra cherry on top of what's already a frankly absurdly appealing package, this example features the all-important, dealer-fitted Handling Gran Turismo Evoluzione package (HGTE) which includes stiffer springs, recalibrated shocks, a thicker rear anti-roll bar, lower ride height, 20-inch wheels with stickier tyres, revised drivetrain software, and a sports exhaust.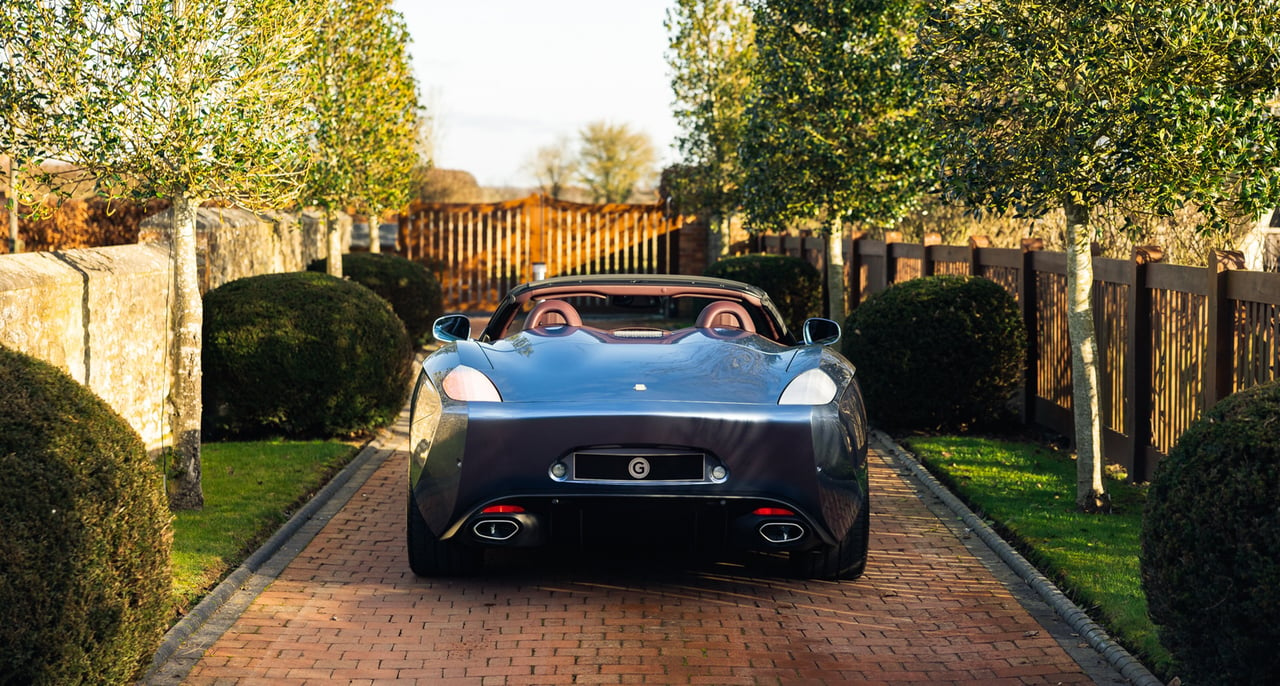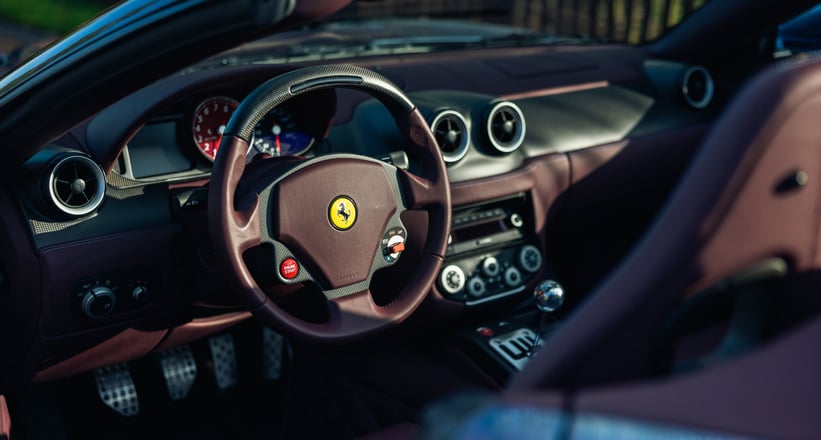 This car, chassis number 159626, underwent its Zagato transformation in 2017, which as you might imagine, was an exhaustive process that took over 18 months to complete. While registered in the UK, this Nibbio GTZ S Spider was originally delivered to its owner's French residence and has remained in France since. Having undergone a major service at Charles Pozzi Ferrari in January 2018, this Ferrari remains in stunning condition to this day. Now for sale with Girardo & Co., this represents an incredible opportunity to add one of the rarest prancing horses of the 21st century to your collection, so if you have the means, then there is really only one sensible course of action.
Photos by Tom Shaxson