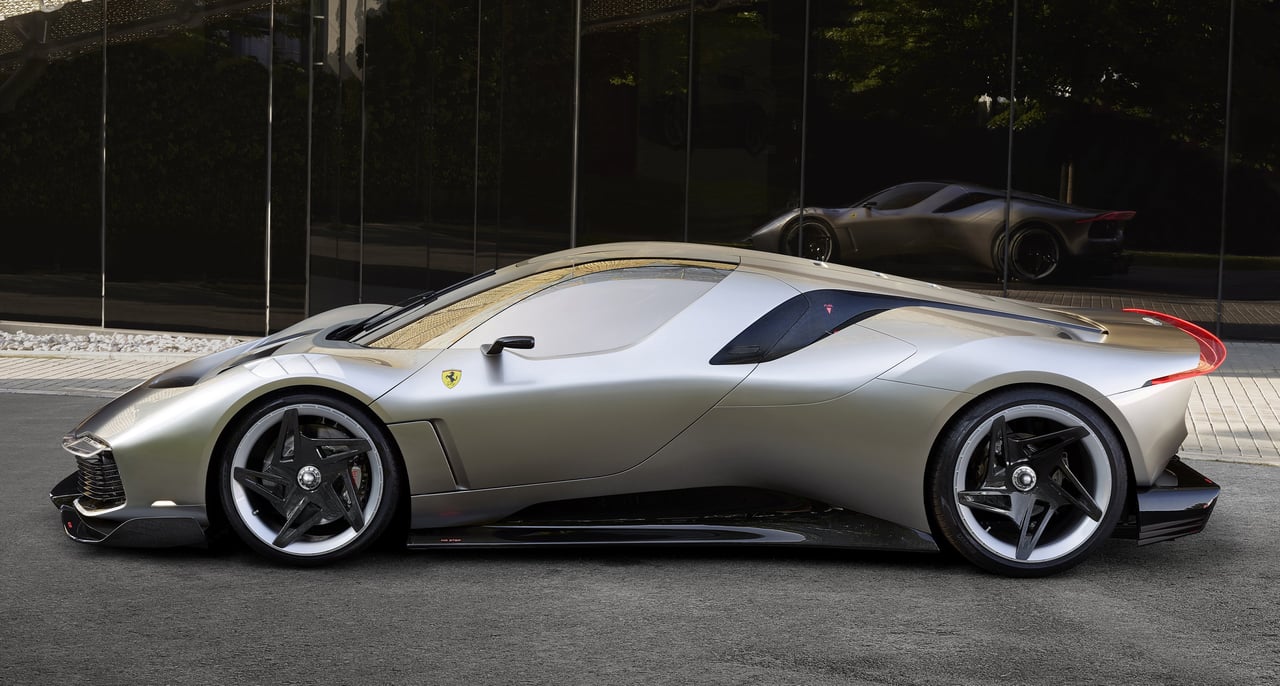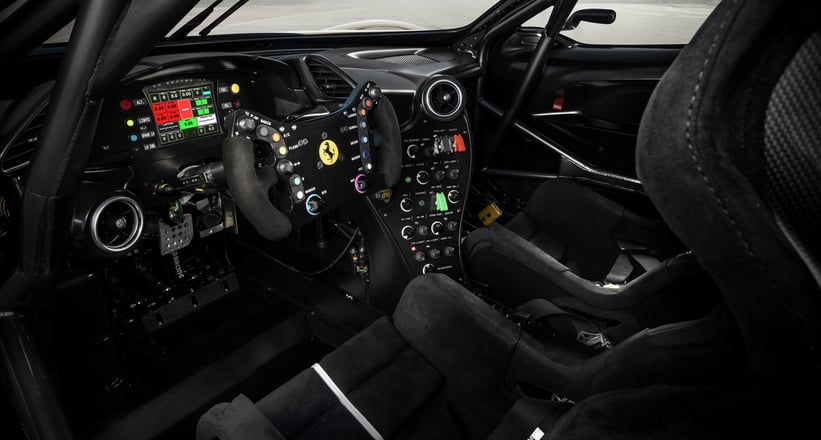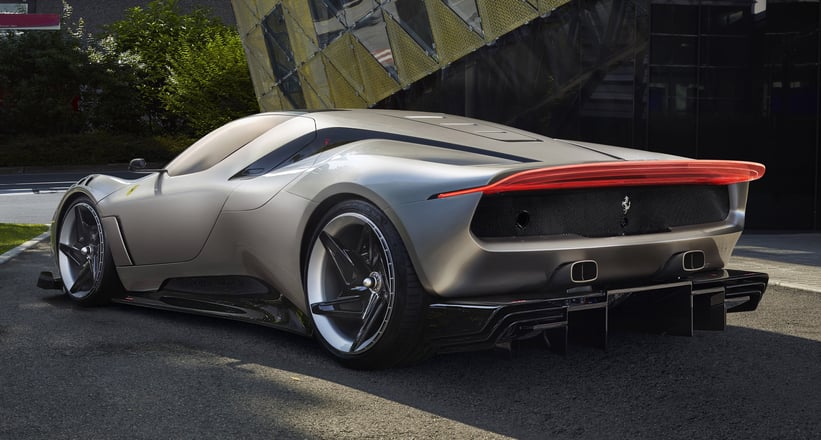 Fans of obscure, one-off hypercars, this is your lucky day, because Ferrari have just pulled the covers off a new bespoke commission based on the 488 GT3 Evo 2020, dubbed the KC23. Designed to preview the future of Ferrari's closed-wheel racers, the KC23 uses the most successful track car in Maranello's 76 year history as its base, combined with some seriously forward-thinking bodywork to create what should be a ruthlessly fast track toy.
Ferrari describe the car as possessing "monolithic beauty" (whatever that means), but whether you agree with their use of adjectives or not, there's no denying the KC23's serious road presence. The design seems halfway between the La Ferrari and their recently-released Ferrari Vision Gran Turismo virtual hypercar, while the front definitely has echoes of a previous Ferrari one-off, the SP38 Deborah.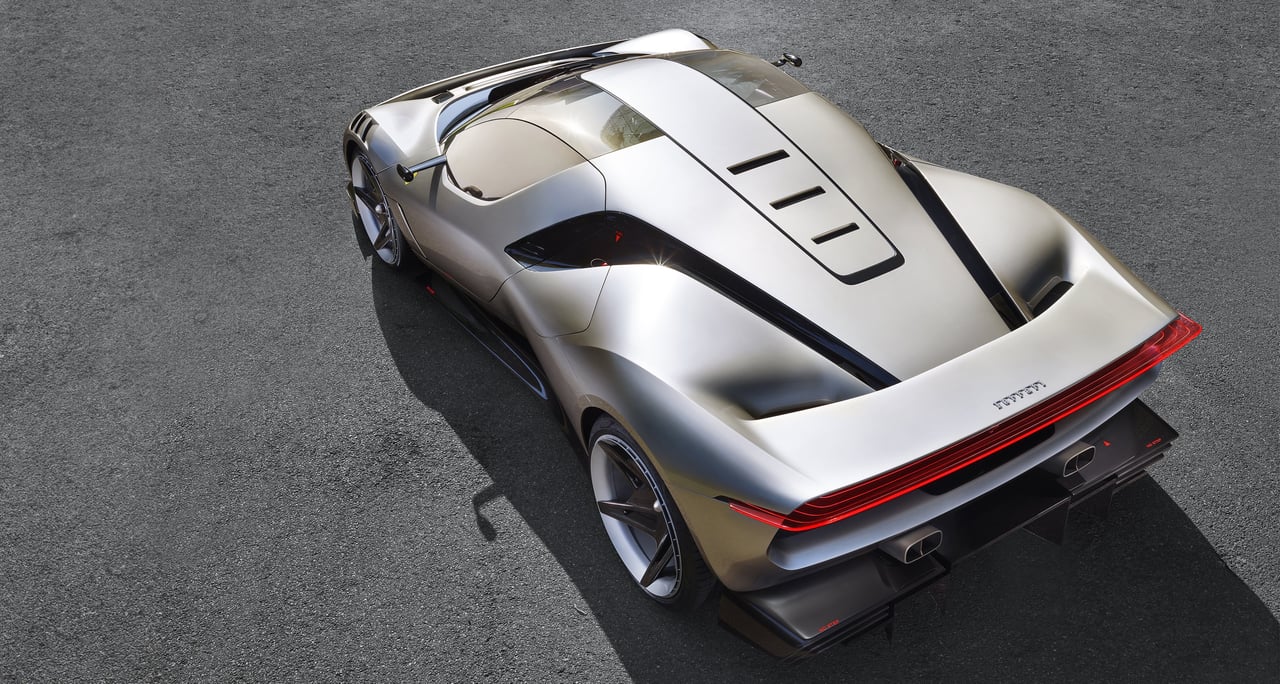 Unusually, the KC23 was designed with two configurations, the first being its sleek display configuration, which emphasises its clean sinuous body, while on track the KC23's side air intakes automatically open, giving it even more aggressive stance. Oh, and then there's that enormous removable rear wing, too. Finished in a shade Ferrari call "Gold mercury", we're rather enamoured by this latest prancing horse, but really our opinion doesn't matter because there's only one, and it's already spoken for.