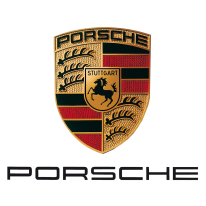 Porsche is one of the world's most prestigious automotive brands, with headquarters in Stuttgart, Germany. Founded in 1931 by Ferdinand Porsche, the company is best known for its iconic 911, which has evolved through seven generations since first going on sale in 1964. Porsche also has a significant competition history, including wins at the Targa Florio and a record 16 Le Mans 24H victories. A close relationship with VW has been maintained ever since Porsche designed the Beetle; this was solidified in 2012, when Volkswagen took full ownership of Porsche.
https://www.classicdriver.com/en/cars/porsche
© 2014 ClassicDriver. All rights reserved.