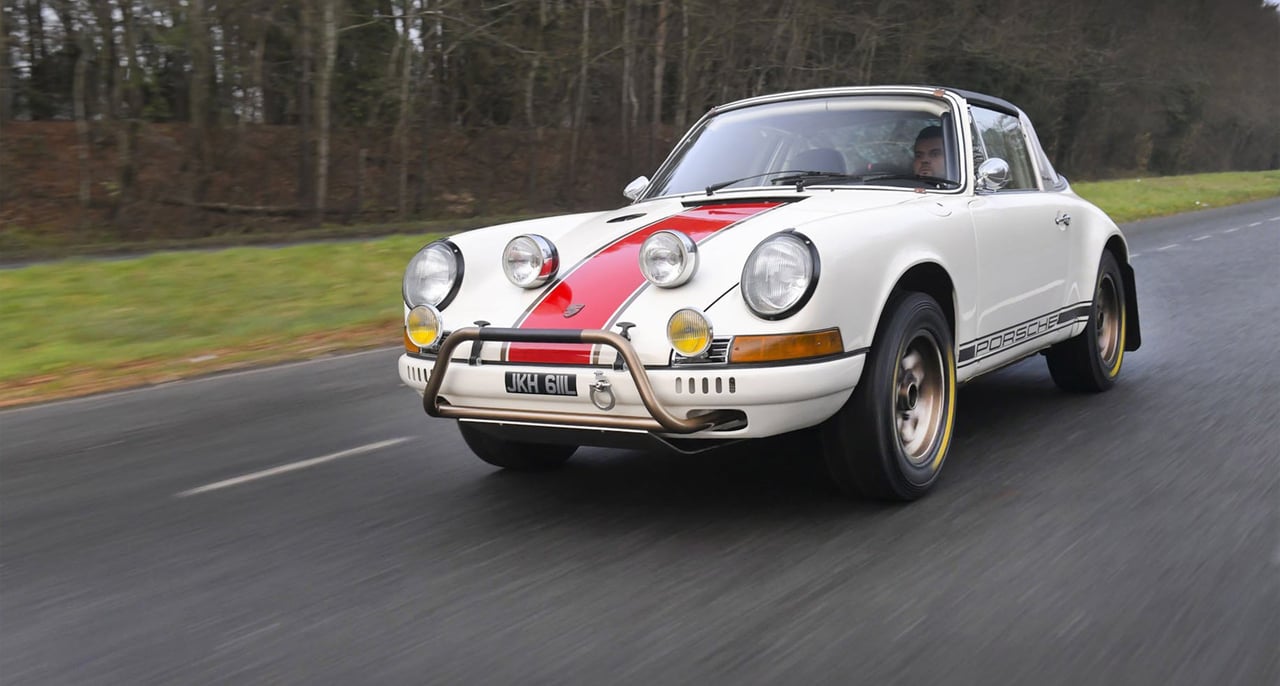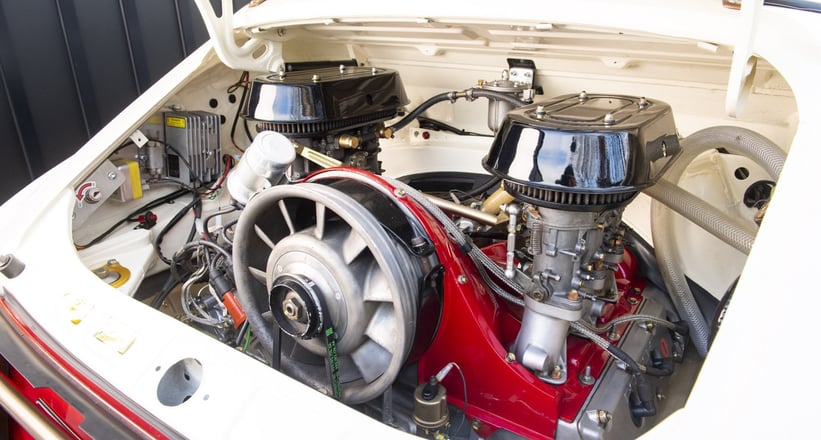 Off-road Porsches are now something of an everyday occurrence, in fact, if anything seeing a rear-wheel-drive Porsche in their current line-up is the real rarity. However, despite boasting off-road capability, the chances of seeing a latest model Macan GTS trudging through thick snow or sticky mud are undoubtably very slim. That's where this glorious machine comes in – it's a 911, it's been lifted for optimal ground clearance, it has knobbly Pirelli tyres, and its engine has been perfectly tuned for the ideal blend of power and drivability. Oh, did we mention it's a Targa, too?!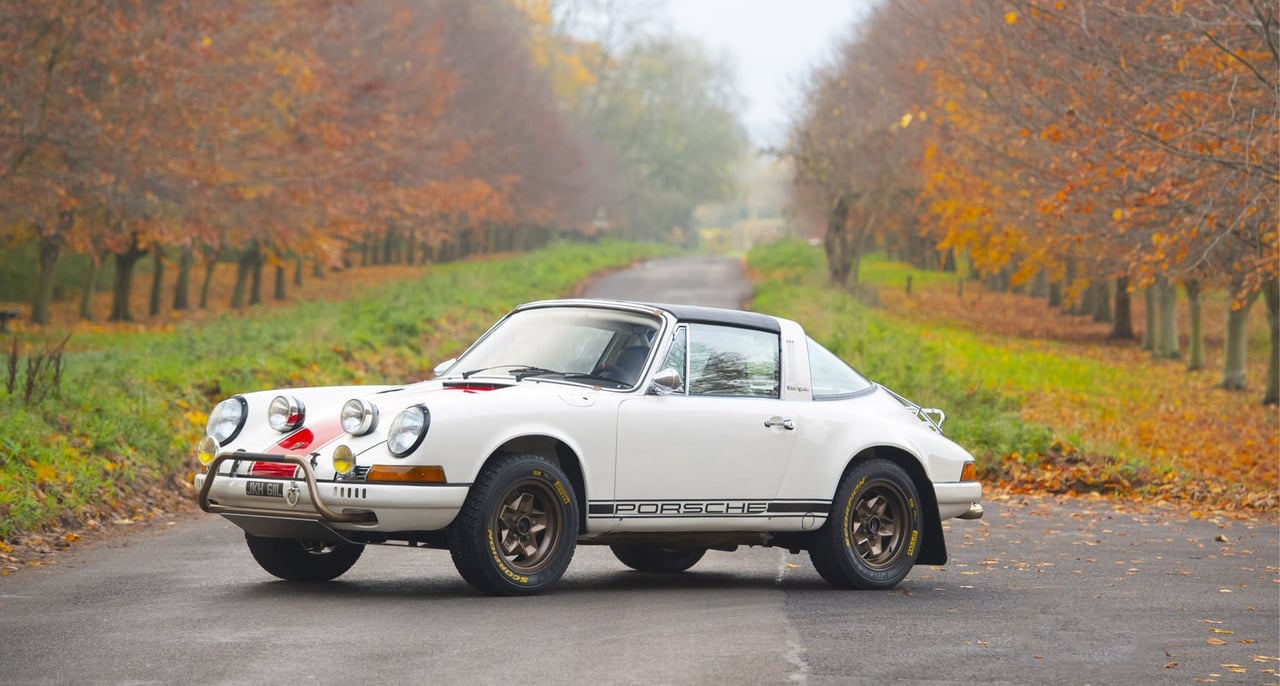 Born from the dream of creating the ultimate rally-spec 911, this lifted Targa has been finished to an incredibly high standard, both inside and out. Painted in a suitably Christmassy colour combination, this 1973 911 adds to its rugged looks with a front-mounted bar and a multitude of lights for when the weather takes a turn for the worst. Inside the cabin, you'll find a tasteful yet durable setup that's ready for competition right from the get-go.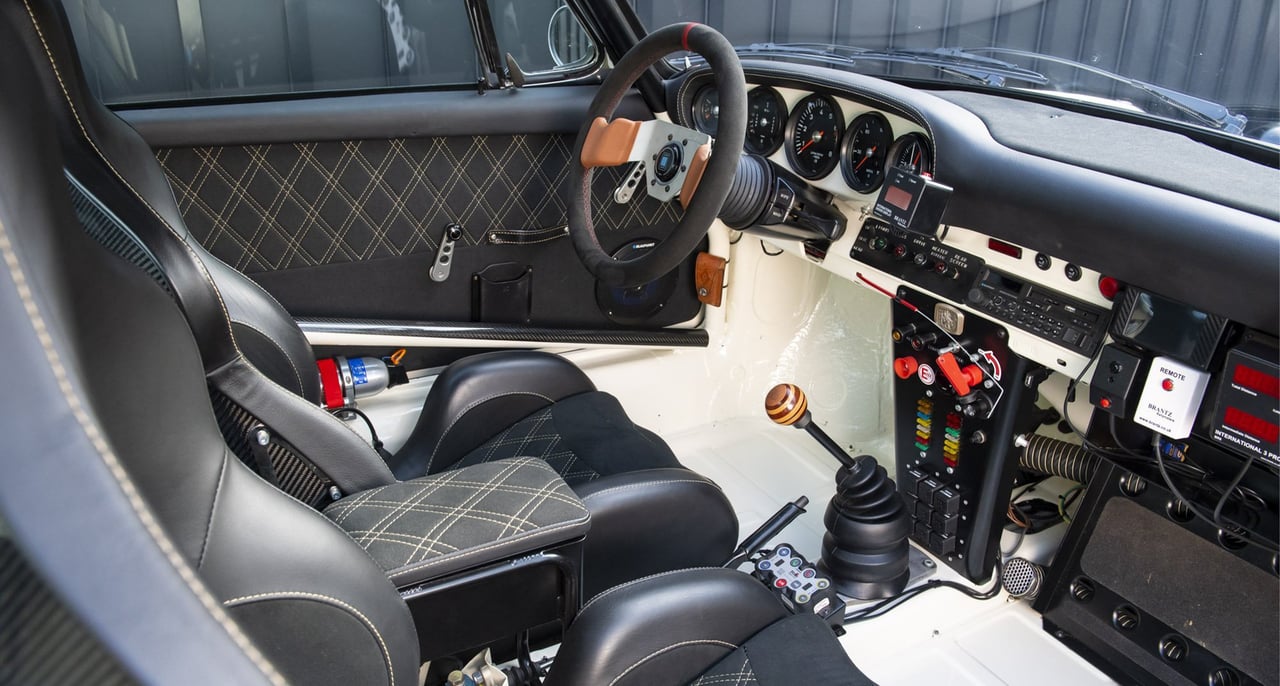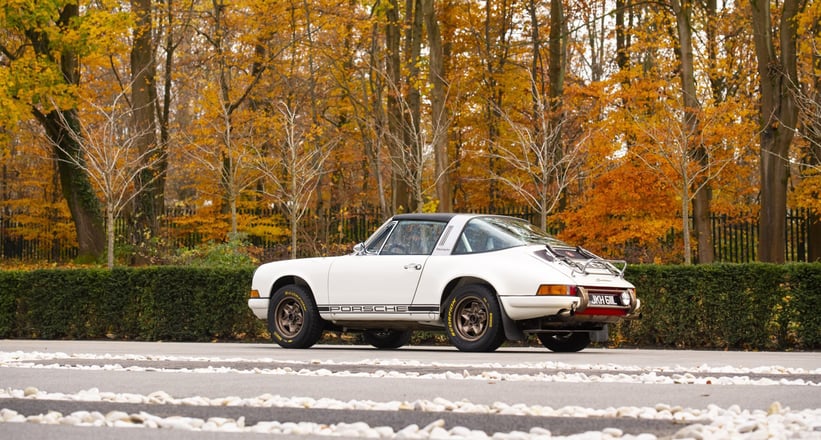 Included with the car is a suite of spares, among them are extras wheels and tyres, as well as a FIVA Identity Card, FIA Historic Regularity Car Pass and a Porsche Certificate of Authenticity, allowing the new owner to compete in several historic rally competitions around the world. If 2023 is your year for adventure, then this 911 is your golden ticket to glory! The price is available upon request via Duncan Hamilton ROFGO.