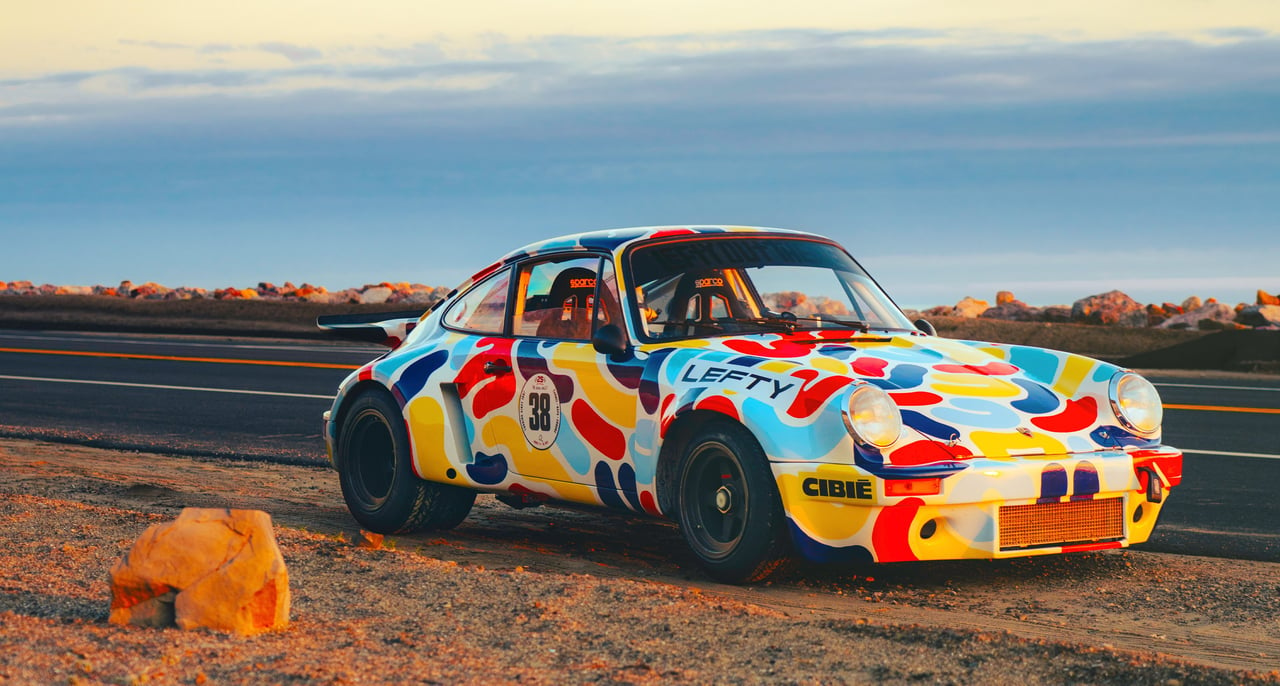 We're not sure if it's just us, but art cars of late have failed to spark joy in the same way they used to. Back in the late 1970s and early 1980s, titans of the art world like Frank Stella, Roy Lichtenstein, David Hockney, and Alexander Calder were using the most exciting automobiles in the world as their canvases, hand painting body-in-white race cars with dramatic liveries that would put anything on today's motor circuits to shame. By comparison, the art cars of today mostly consist of computer-generated imagery, joylessly printed onto vast sheets of plastic and then wrapped onto whatever equally plastic model is briefly in the limelight, never to see the light of day again. That was the case, until Jimmy Howson got involved.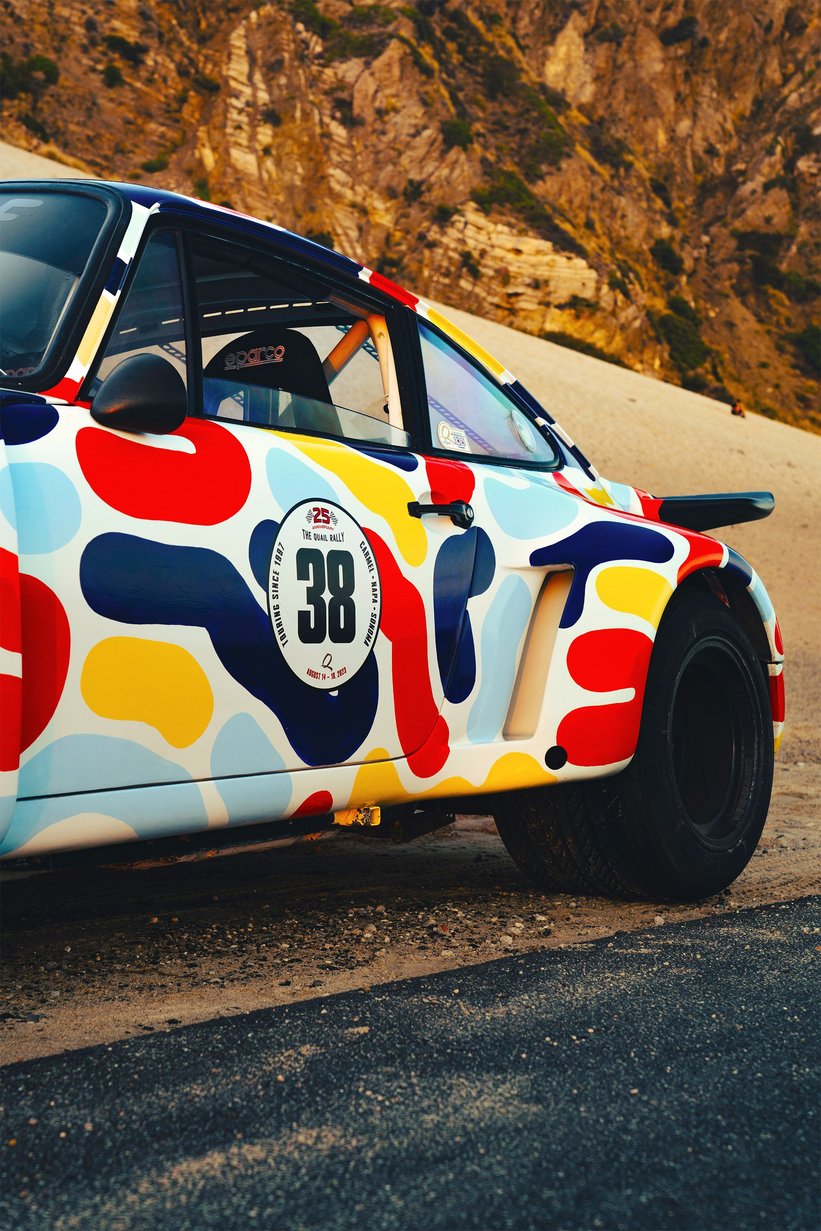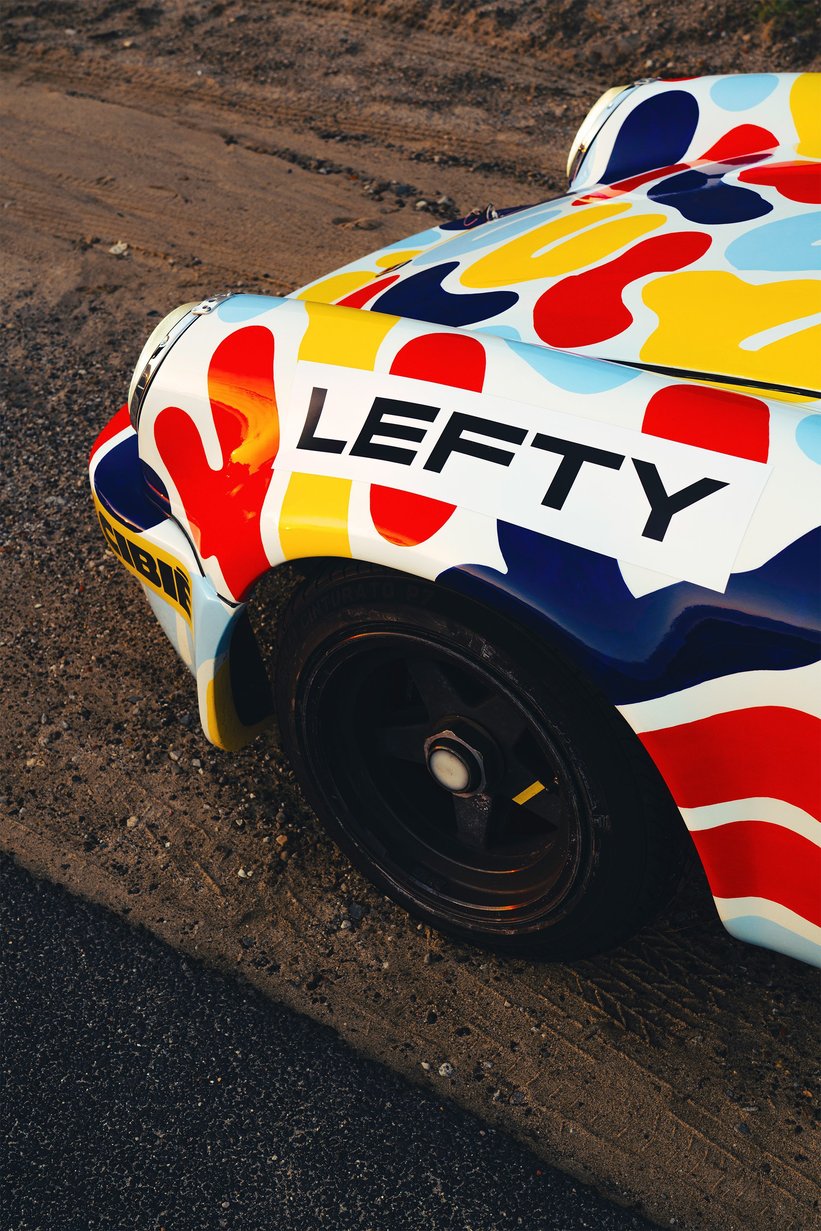 Despite only being in his mid-twenties, Jimmy's chokehold on the pulse of automotive social media is nothing short of impressive, and that's never been more apparent than at the 2023 Monterey Car Week. Amid a sea of the world's most expensive and exclusive automotive jewels, a 911 RSR art car managed to cut through the noise, forcing the lens of every camera in attendance away from what would normally be a once-in-a lifetime car sighting. Naturally, we had to learn more.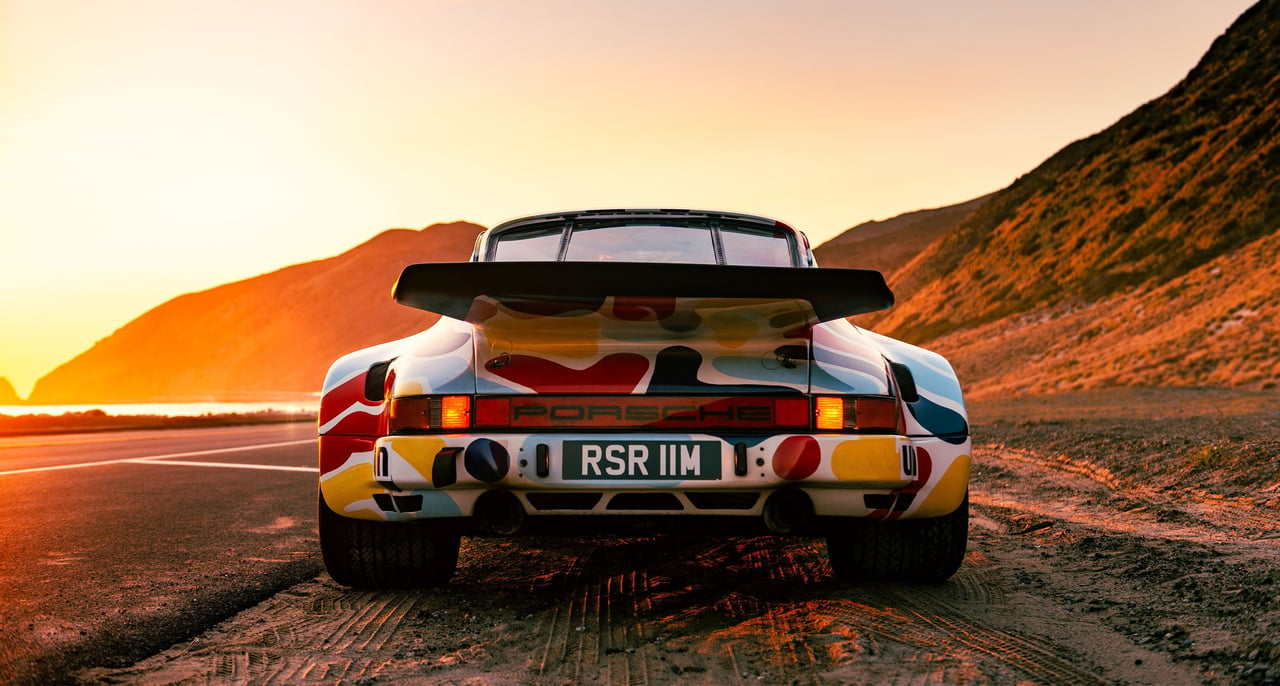 As a seasoned creative, Jimmy has worked with many of the biggest names in the car world, with film and video as his medium of choice. However, with an older brother at the top of his game in the industry, Jimmy wanted to do something to stand out. A chance meeting with popular artist, Lefty, gave him just the creative spark he needed. In case you aren't aware, Lefty (aka Francesco Campanella) and his signature polymorph pattern has been spreading across pop culture and the internet like wildfire, appearing everywhere from the background of Bad Bunny's music videos, to the helmet of Formula 2 driver Juan Manuel Correa. Clearly the pair agreed it was high time a race car was given the polymorph treatment.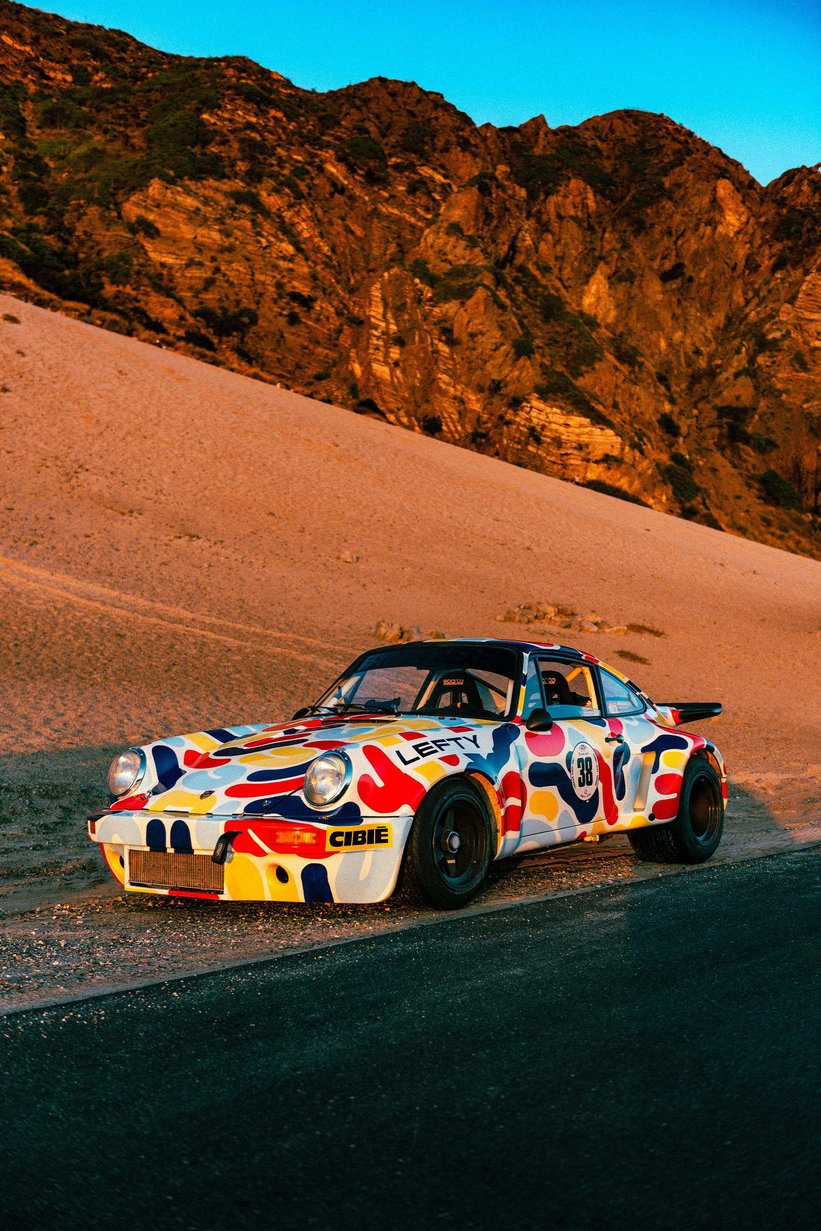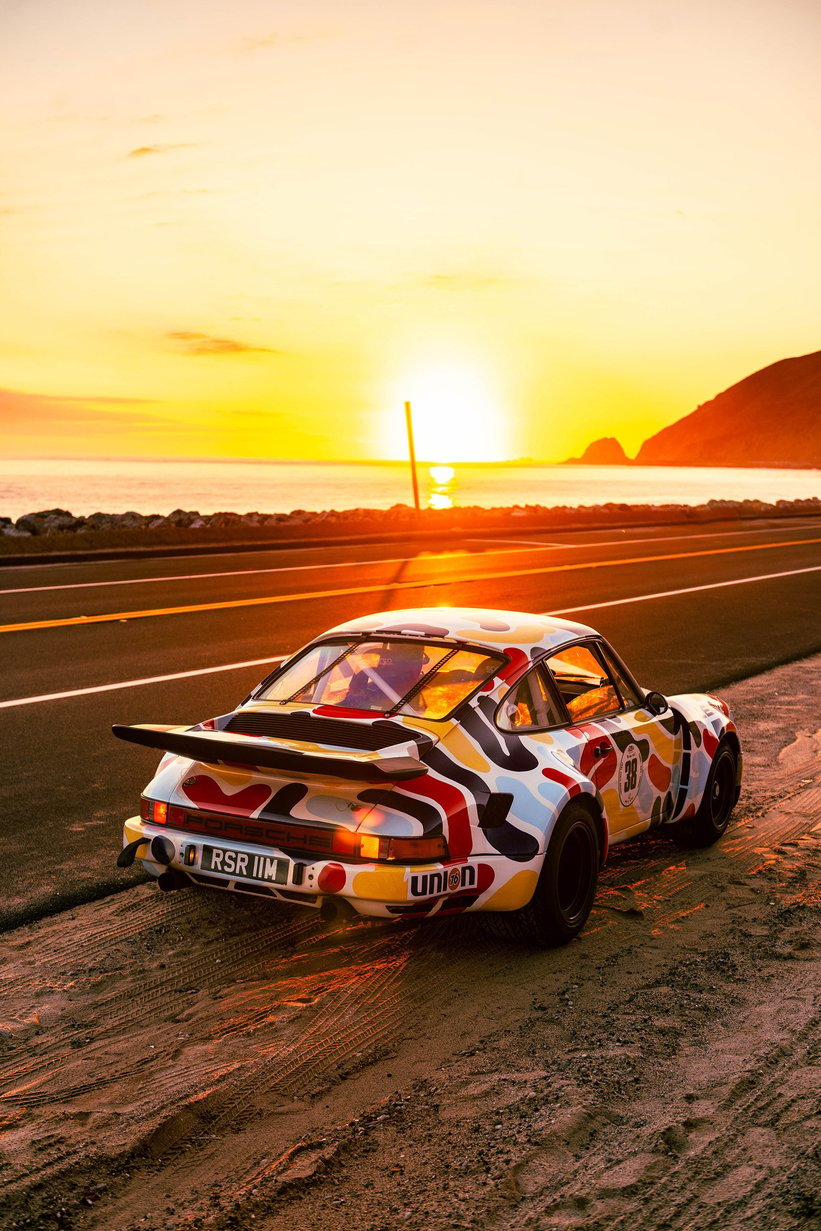 Lefty explains their first encounter: "I initially met Jimmy while painting a mural in Battersea, London. Jimmy was filming my work while I was painting on a scissor lift and we struck up a conversation revolving around our mutual love for cars. We kept in touch, and Jimmy eventually reached out when he had a project that was a perfect fit. Given my previous experience painting cars and unconventional canvases, I felt confident and excited to take on the project."
Jimmy's side of the story, however, is a little more matter-of-fact. "When I met Lefty in Battersea, literally the first thing I thought (and said out loud) was, 'that would fuck on a race car'. So naturally I just made it happen."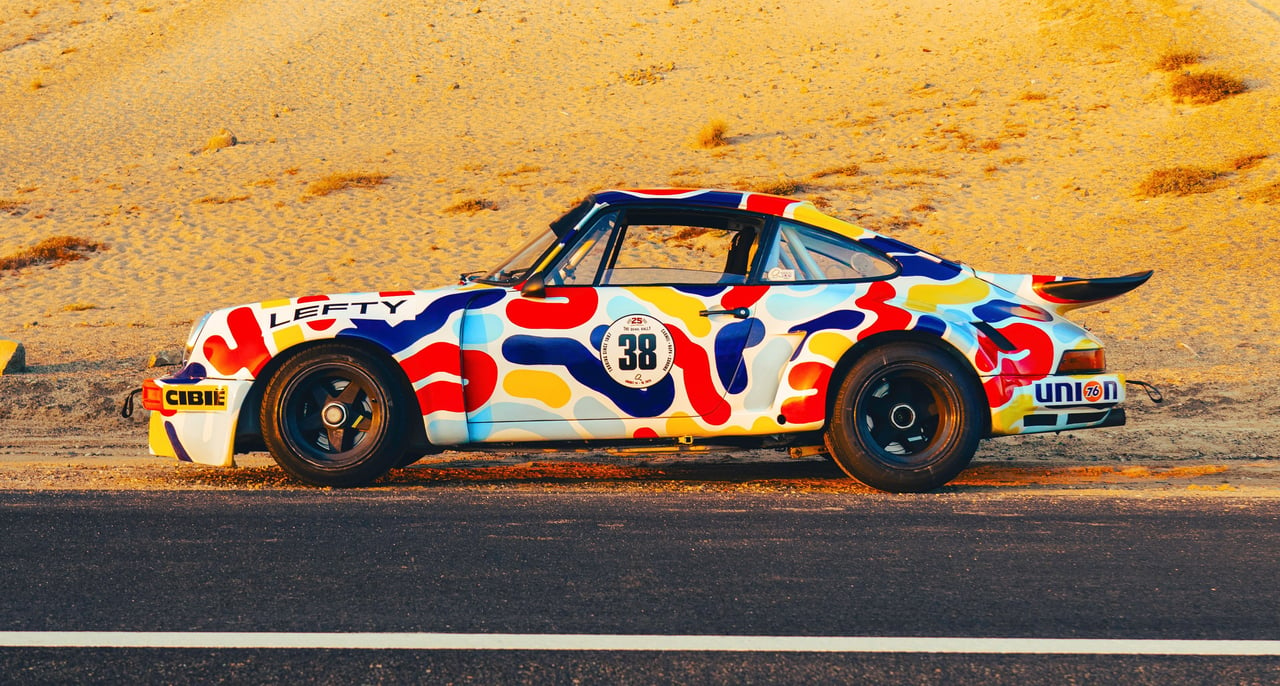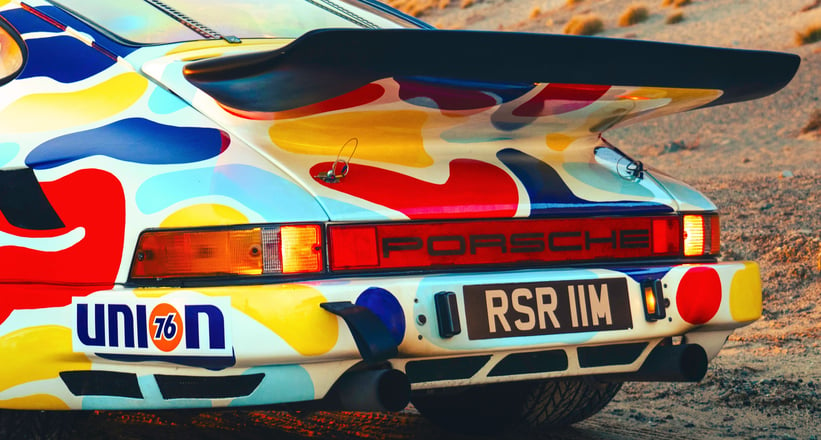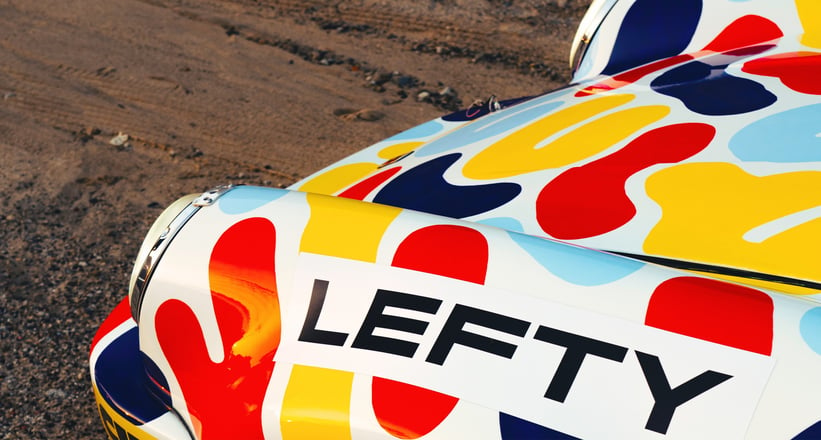 Of course, an artist of Lefty's calibre would require an equally impressive automobile. Normally, a twenty-something year old asking to cover a six-figure race car in paint wouldn't be met with much enthusiasm, but with Tuthill among Jimmy's list of clients, that wasn't too much of a challenge. Jimmy elaborates: "Naturally, I called Richard Tuthill to help source a car, and within literally 23 mins, he had found a car they built in 2018 that was already white and ready to go. It is also eligible for the Peter Auto series, so next year it will be racing at Spa, Le Man, Mugello etc."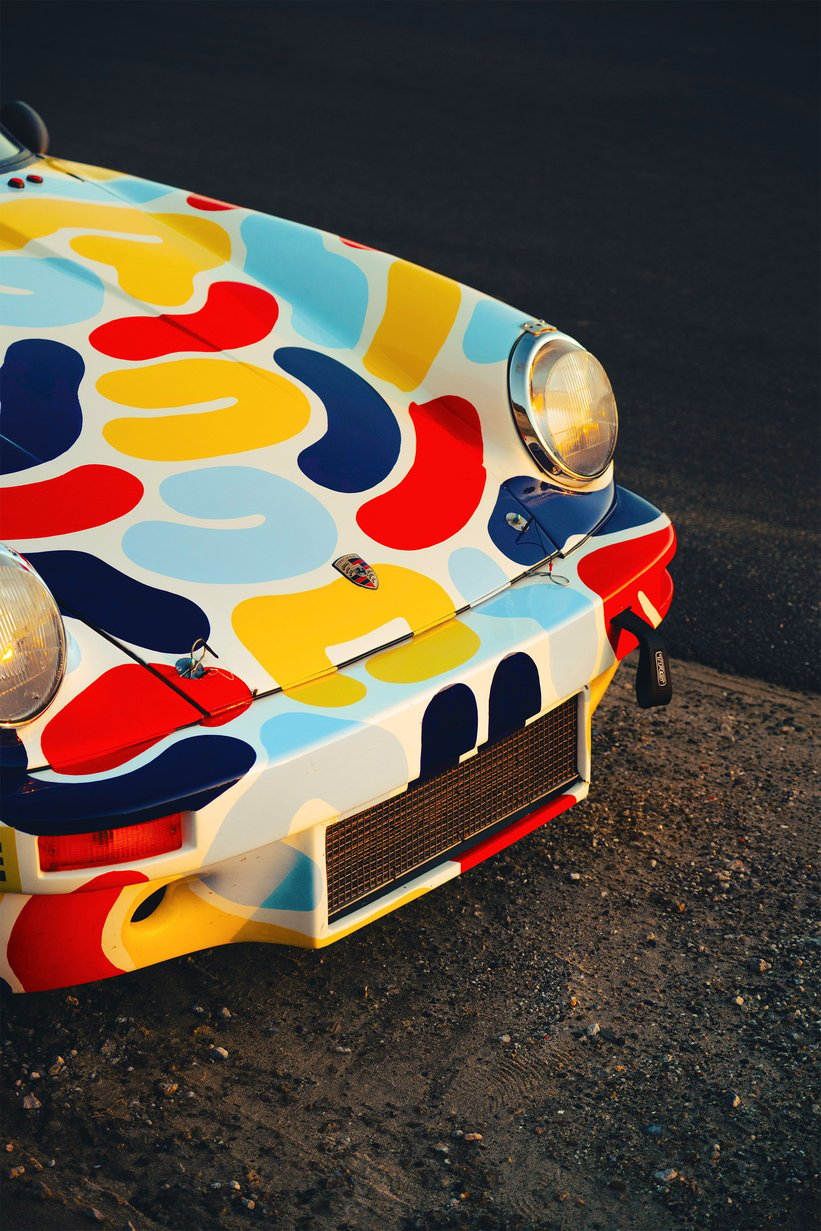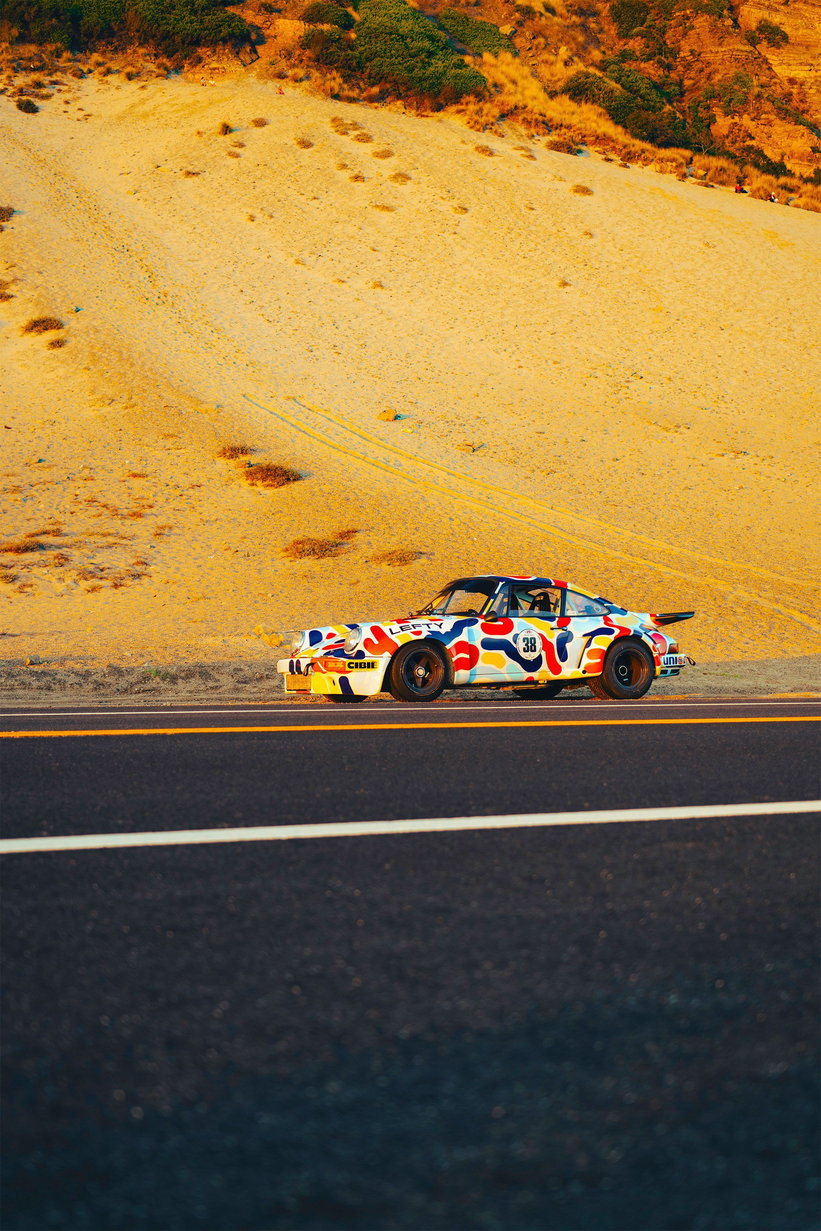 With a car secured and Lefty on board, all that remained to do was to decide on a colour palette and hand paint the car. As Lefty explains, "The inspiration for the colour palette came from Jimmy. He proposed the iconic colours of the IROC 911 Porsche. I immediately loved the palette as it reminded me of Mondrian's work, an artist I have referenced in my past works. The colour tones highlight a distinct 1970s aesthetic, accentuating the car's body and identity."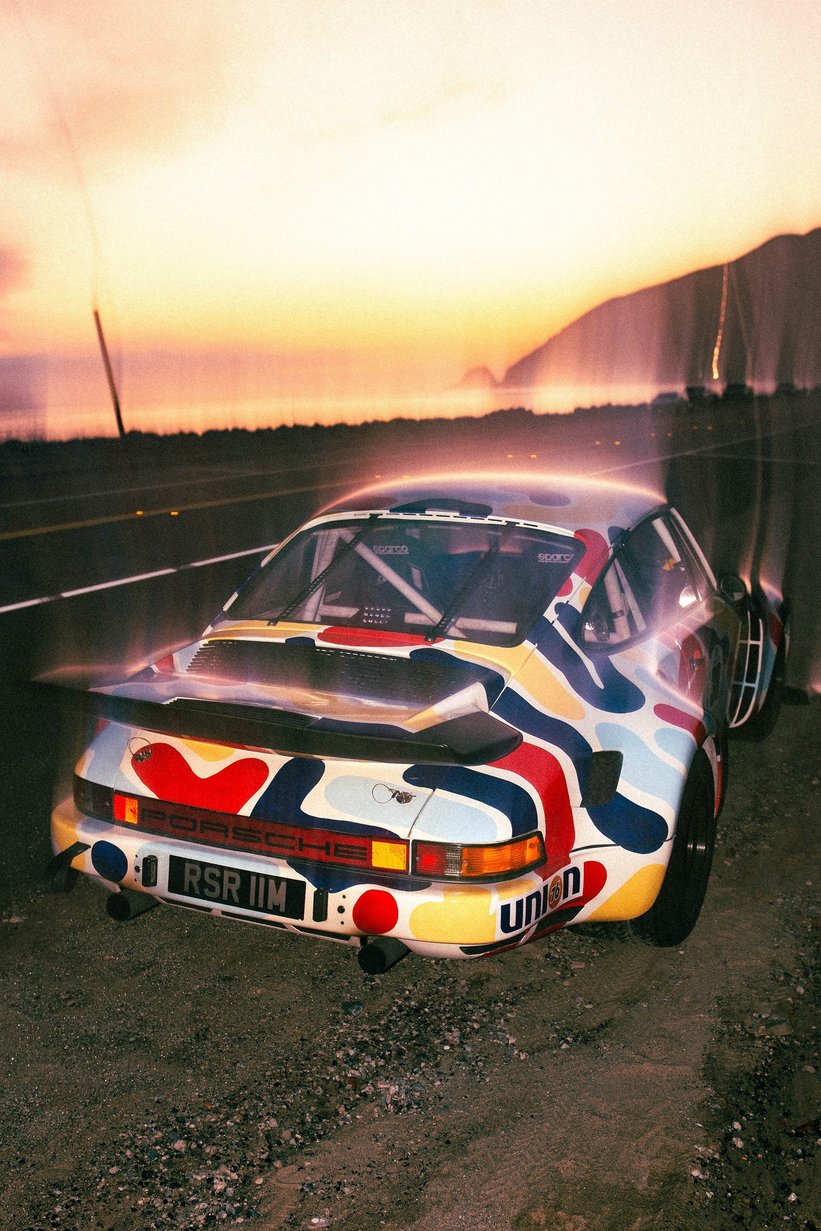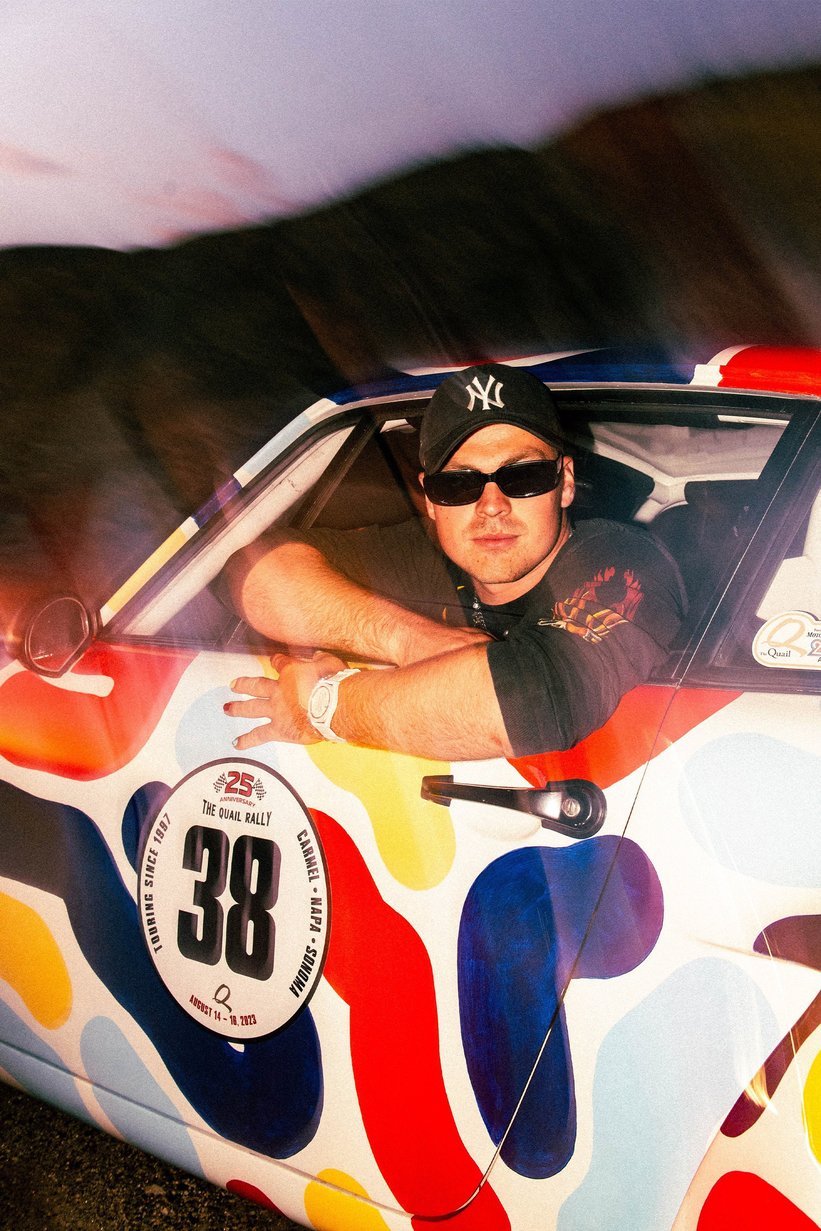 Here's where I'd normally have to explain how this 911 art car is actually some sort of socio-political commentary, but Jimmy is a little more laid-back than that; "I'm not the sort of 'artist' to explain a huge amount of meaning about the art, I just thought it looked sick." Jimmy's refreshingly blunt response summarises what we love about this project: sometimes art cars can exist purely to excite and inspire others, and what better way to do that than have it blast around the world's greatest racetracks. Jimmy tells us this is just the beginning, and we can't wait to see which car and artist gets involved next!
Photos by @cpixls and @_havisuals