1973 Porsche 911
Carrera RS 2.7 Touring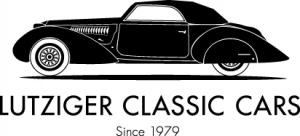 Location

Performance

210 PS / 155 kW / 208 BHP
Description
Porsche 911 Carrera RS 2.7 Touring
First Registration 1973, Porsche 911 Carrera RS 2.7 Touring, full restoration with foto documentation
Macthing Numbers
First Delivery in Germany (MAHAG Munich)
Swiss "Veteran" Registration and FIVA Indentity Card (A/3)
Porsche Classic GmbH Delivery Confirmation
Ing.-Büro Rolf Sprenger Vehicle expertise dated 27.07.2020
(Porsche-Expert accepted by the Porsche-Factory and former Porsche-Engineer)
Colour Code 2225 Grand-Prix-White with Red script and wheel centers
Factory equipped options:
- 472 Touring-Package
- 410 Sport Seats
- 220 Limited Slip Differenzial
- 432 Auxiliary Headlights
- 441 Radio-equipment
- 549 Three-point Seat Belts
- 650 Electric Sunroof
- 651 Electric Windows
A Porsche 911 Carrera RS 2.7 is an absolute icon in the history of Porsche and represents the pinnacle of the 911 F-Series. A detailed description of the qualities and capabilities of this sports car is unnecessary for the real car enthusiast.
This Carrera RS 2.7 was ordered as a "Touring" and includes the Porsche optional equipment listed above, which combines the legendary performance of the RS with just the right dose of comfort.
The full restoration was completed professionally to the very highest level and is documented in full detail in a comprehensive photo book. Since 2007, after the completion of this extensive restoration, this Carrera RS has been driven only around 20'000 kilometres. Recent vehicle certificates still confirm the exceptional condition of this extremely rare and highly sought-after 911 today.
Please, check our website www.lutziger-classiccars.ch for more detailed pictures.
GERMAN LANGUAGE:
Porsche 911 Carrera RS 2.7 Touring
Jahrgang 1973, Porsche 911 Carrera RS 2.7 Touring, Totalrestauration fotodokumentiert
Matching Numbers
Erstauslieferung Deutschland (MAHAG München)
Schweizer Veteranenfahrzeug und FIVA Indentity Card (A/3)
Porsche Classic GmbH Auslieferungsbestätigung
Ing.-Büro Rolf Sprenger Fahrzeuggutachten vom 27.07.2020
(vom Porsche-Werk anerkannter Porsche-Experte und ehemaliger Porsche-Ingenieur)
Lackierung 2225 Grand-Prix-Weiss, Schriftzug und Felgenstern Rot
Sonderausstattung ab Werk:
- 472 Touring-Ausführung
- 410 Sportsitze
- 220 Sperrdifferenzial
- 432 Zusatzscheinwerfer
- 441 Radiovorbereitung
- 549 Dreipunktgurte
- 650 Elektrisches Schiebedach
- 651 Elektrische Fensterheber
Ein Porsche 911 Carrera RS 2.7 ist eine absolute Ikone in der Geschichte von Porsche und bildet die Speerspitze der 911er F-Baureihe. Ein Beschrieb über die Qualitäten und Fähigkeiten dieses Sportwagens erübrigt sich für den ausgesprochenen Fahrzeugkenner.
Dieser Carrera RS 2.7 wurde als "Touring" geordert und verfügt über oben aufgelistete Porsche Sonderausstattungen, welches die legendäre Sportlichkeit des RS mit der richtigen Prise Komfort verbindet.
Die Totalrestauration wurde professionell auf allerhöchsten Niveau ausgeführt und ist in einem umfangreichen Fotobuch sehr detailliert dokumentiert. Seit 2007, nach Abschluss dieser aufwendigen Restauration wurde dieser Carrera RS rund rund 20'000 Kilometer bewegt. Aktuelle Fahrzeuggutachten bestätigen heute noch den Ausnahmezustand dieses äusserst raren und sehr begehrten 911ers.
Irrtümer, Fehler und Zwischenverkauf vorbehalten.
Weitere, detaillierte Bilder von diesem Porsche 911 Carrera RS 2.7 Touring, finden Sie auf unserer Homepage www.lutziger-classiccars.ch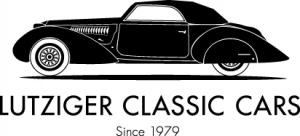 ---

---