Homecoming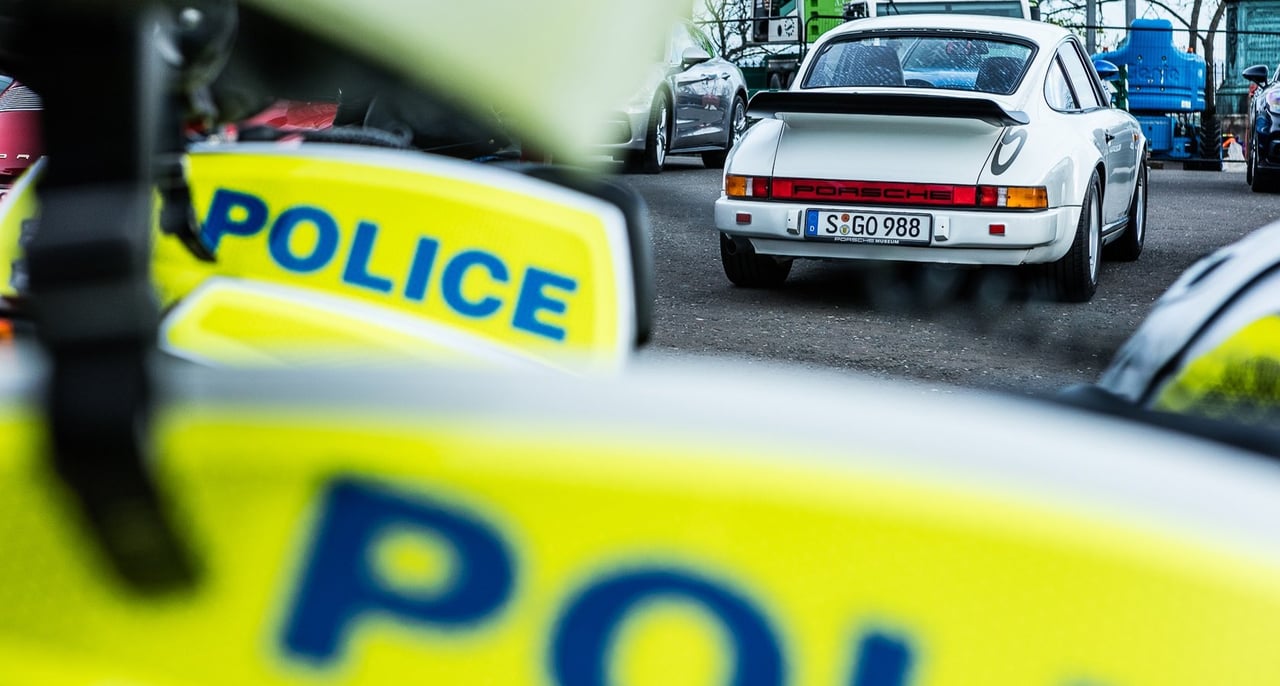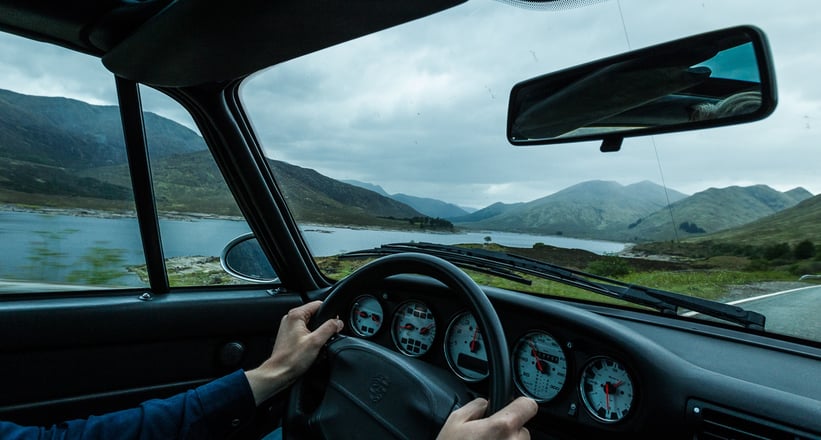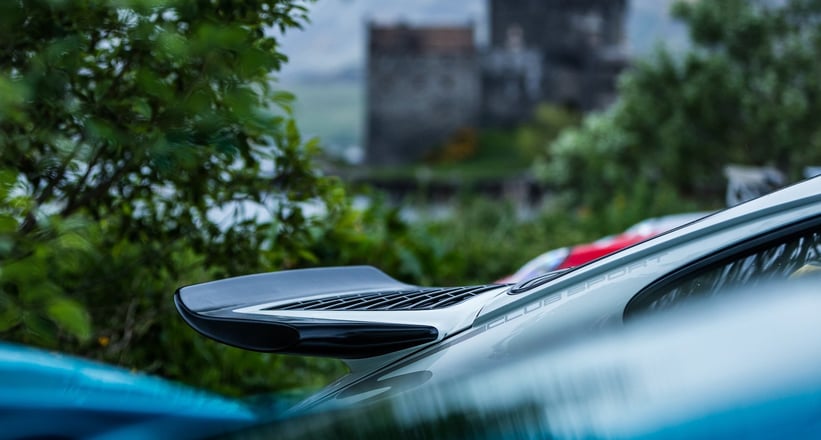 As a lifelong car fanatic and a proud Scotsman, the sight of a cherry-picked selection of Porsche 911s — from the latest and greatest technological marvels to icons of yesteryear wheeled out of the Porsche Museum for the occasion — perfectly presented outside Edinburgh Castle, patiently waiting to be commandeered around my homeland, was truly remarkable.
Keys to the castle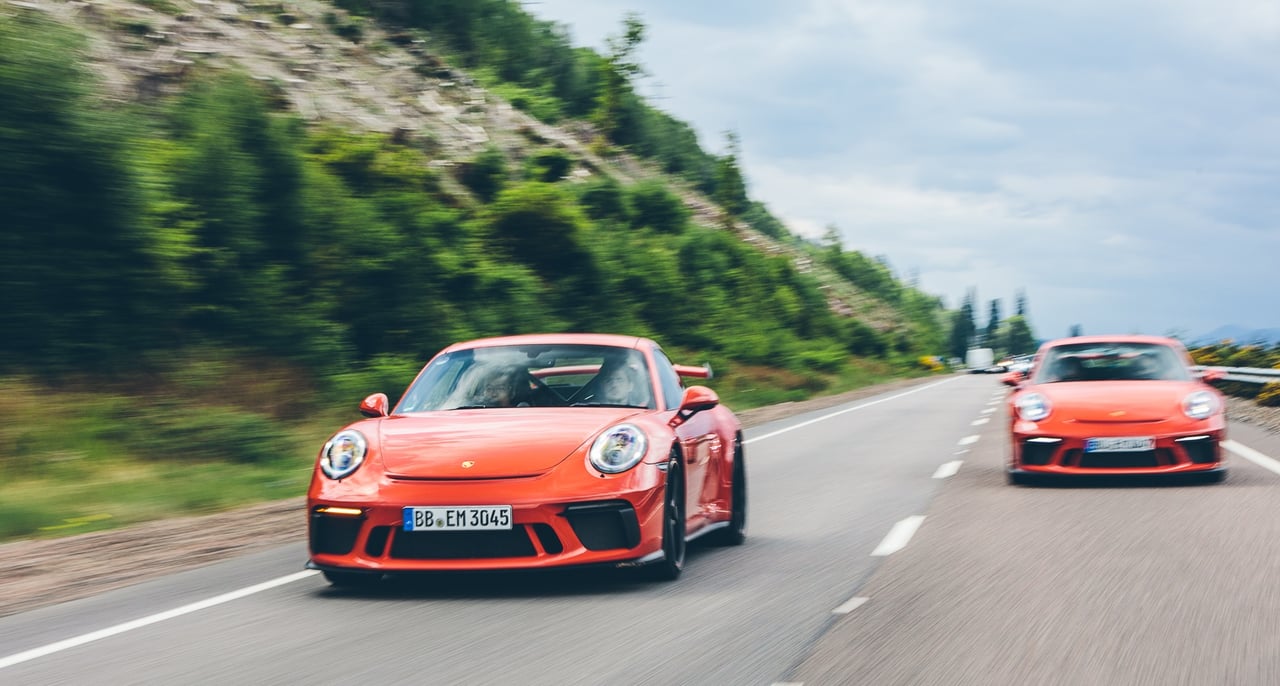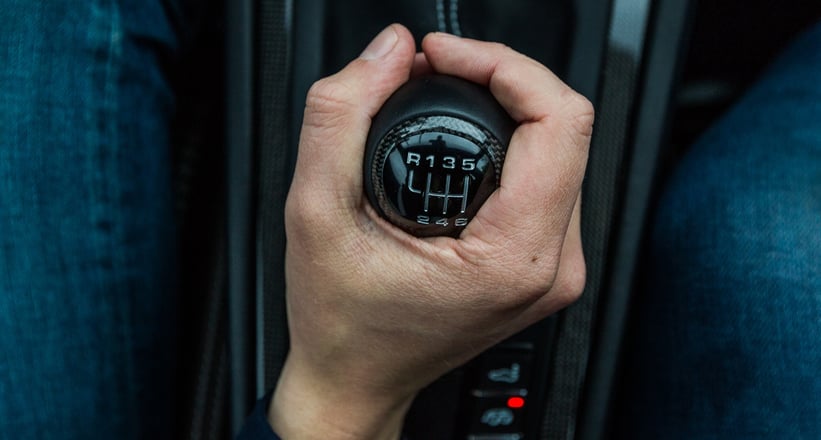 What was even more remarkable, however, was the keys to the 1985 Carrera 3.2 Clubsport Prototype coming into my possession, followed by the local police force escorting my bewildered self and our historical convoy out of Edinburgh city centre. Amongst the sensory overload of sirens, motorcycle fly-bys, and the outrageous silhouette of a road-legal GT1 in my rearview mirror, it was clear that I was behind the wheel of something special.
One in a million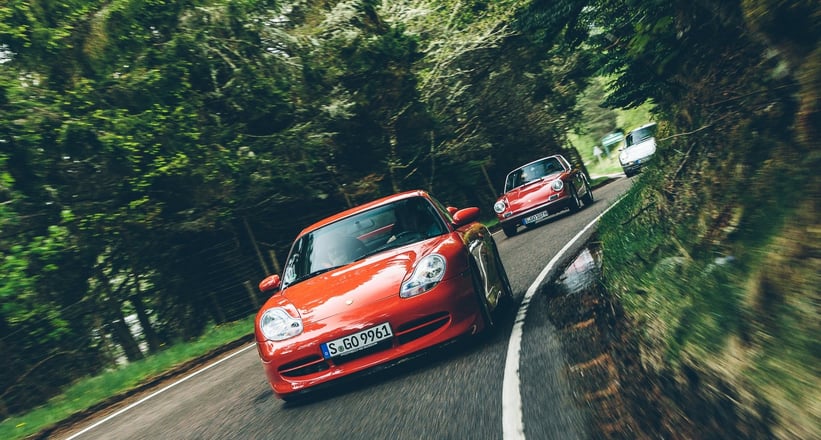 The Clubsport is quite simply greater than the sum of its parts. Principally a stripped-out Carrera 3.2 — it's 100 kilograms lighter and features lowered suspension and a lightly tweaked engine — the result is an intoxicating, bone-shaking mix of knife-edge responses and astonishing engagement, sound-tracked by a metallic howl that reverberates through the stark cabin as the Clubsport dives into corner after corner with reckless abandon and startling competency.
Start as you mean to go on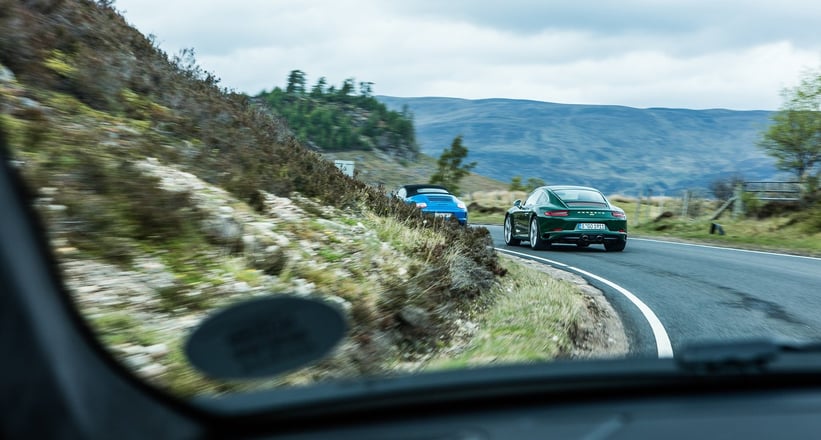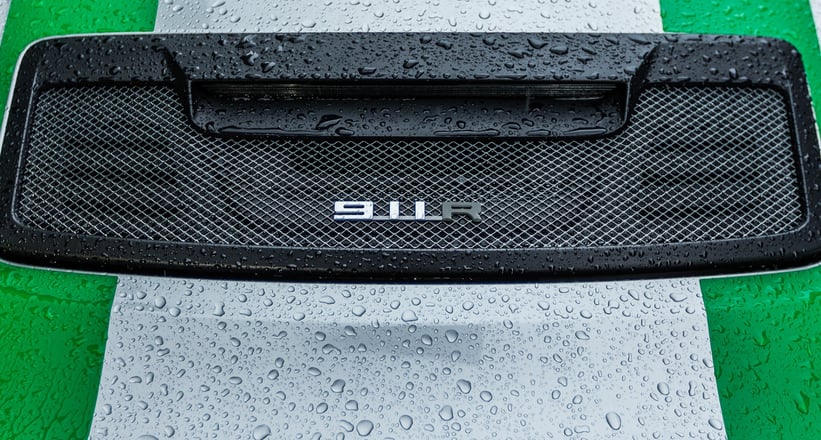 For my sins, this was my first time behind the wheel of a 911, and after an introduction to the model from a lightweight legend, I was aware I may have peaked too soon. Fortunately, I had plenty of my favourite roads, and even more tantalising Porsches, yet to sample — and that I did. Despite the deep joy of blasting past my father's house topless in a 997 Speedster (as opposed to in the tired Jeep that I was used to), or having an out-of-body experience in torrential rain at the wheel of the infamous 911R, my heart and mind remained occupied by the Clubsport. And so, over a haggis dinner, a plan was hatched to spend some more time with the enigmatic G-Series wonder.
Fond farewell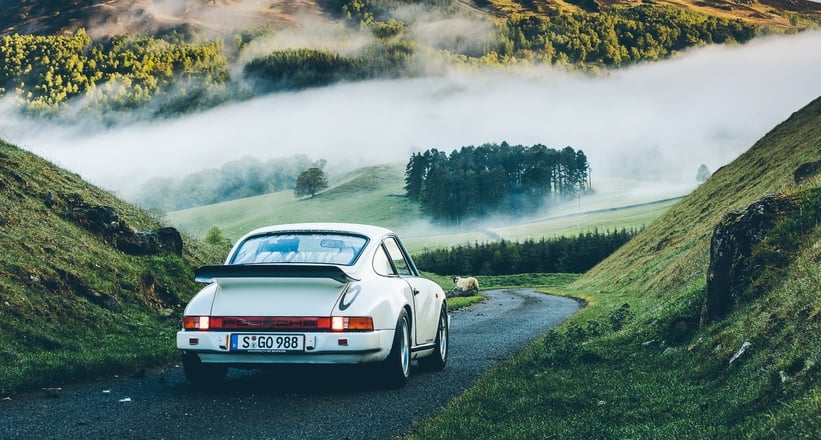 There are some days when things just come together, and as the heavy rain of the day before started to burn off by the rare Scottish sun and turn to mist, a 5:30am drive through the deserted village of Pitlochry in my beloved Clubsport seemed unbeatable. That was until I emerged from a winding tree-lined road to the sight of a loch, complete with a Porsche-sized stone platform right by the water. I had expected to fall back in love with Scotland on this trip, but the sight of the 911 had me taken aback on a whole new level. They say that 'if it ain't broke don't fix it', and although my heart may have broken as I returned the Clubsport and set off for the airport, the souls of one million 911s remain intact…
Photos: Alex Lawrence for Classic Driver © 2017