The out-of-the-box concept found Inside the Block
"Every block of stone has a statue inside it and it is the task of the sculptor to discover it." It is this quote by Michelangelo, along with their mutual love for the classic Porsche 911, that inspired two designers from Munich to create the Inside the Block project…
Feel, keep, remember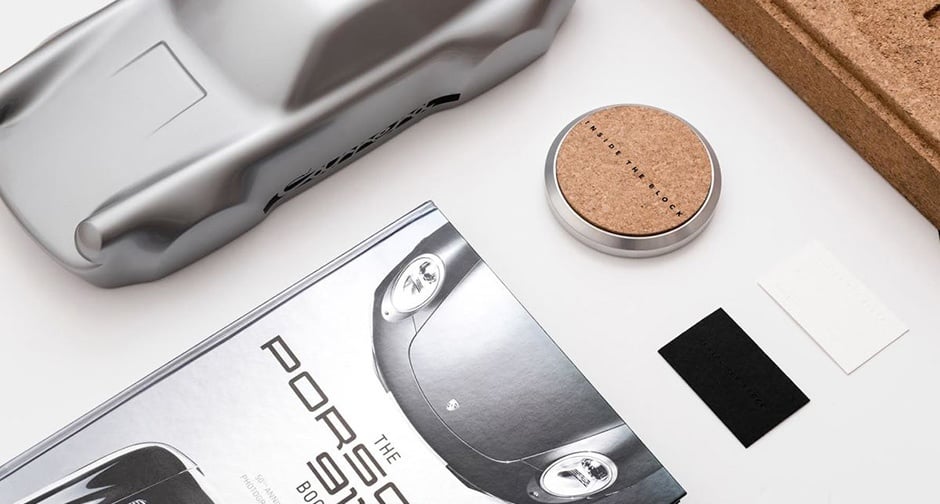 For the classic 911 Porsche collector, or the avid aficionado, Marc Carreras and Jaume Martorell, the innovative minds behind this crowd-funded Kickstarter project, have created a must-have model to show your love for the marque. Each is created from ABS block and polished by hand. From here, you have three choices: you can simply have the model painted in your choice of colour, choose between two legendary liveries — Martini Racing Graphics or Classic Brumos Racing Graphics — or customise it with a colour of your choice and personalised graphics. A cork base painted in aluminium, black, or gold is included to elevate your model just a tad above the rest. The cork block packaging is where the 'Inside the Block' concept is realised, as the cork is perfectly moulded around the model, protecting the masterpiece inside.
Photo: Inside the Block
To support the Inside the Block project, visit Marc Carreras and Jaume Martorell's Kickstarter page.