Which classic Porsche do you recognise in this design concept?
Well, the clue is in the name. For his Porsche 901 design study, Turkish designer Ege Arguden took inspiration from the 911's rare ancestor: the Porsche 901 of 1963…
Using the best ingredients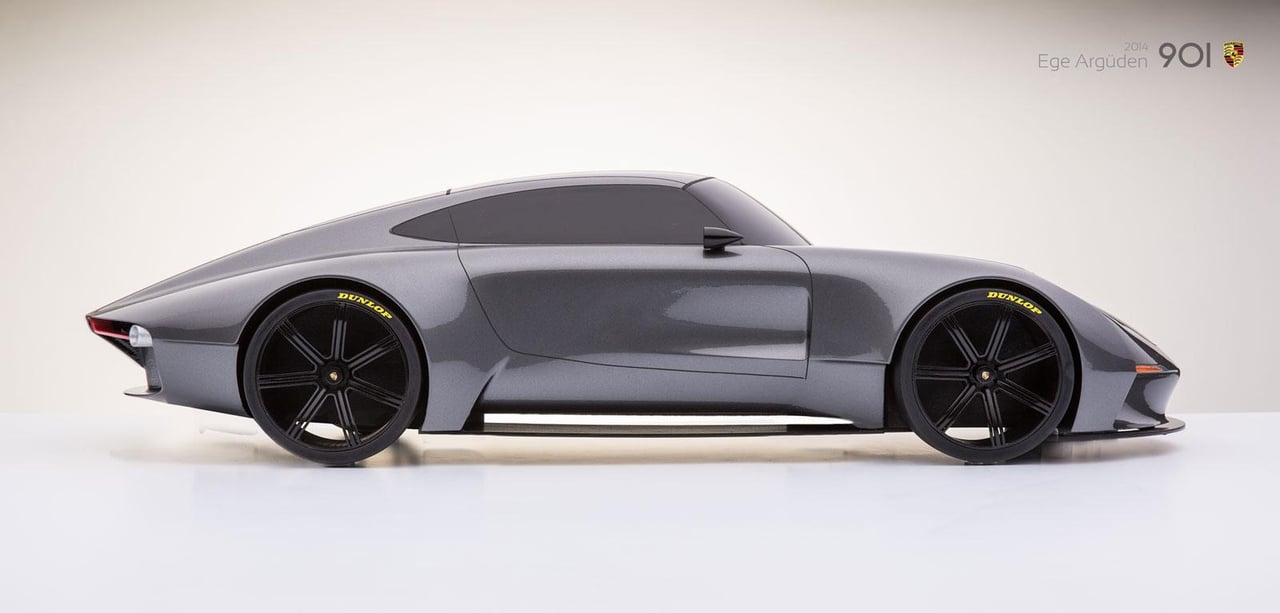 However great the 991-generation Porsche 911 might be, few would deny that it has lost much of its ancestors' simplistic charm. Istanbul-based designer Ege Arguden has attempted to reverse-engineer some of that pure character back into the coupé, taking inspiration from its oldest relative, the 901, and several other prominent Porsches. The result sees 20cm lost from the 991's wheelbase, though the swooping beltline borrowed for the 901 helps to visually elongate the concept. It might not be quite as polished as one of Porsche's road-ready offerings, but it's surely a welcome inspiration to the marque's designers wondering what to do with the next 911?
Photos: Ege Arguden