This Porsche 911 S will turn you green with envy
The Porsche 911 S was the last of what is now considered to be the classic 911 shape, with that long bonnet and those slender hips – as originally intended, or so some would say. We organised a rendezvous with this green example, to understand why Porsche's once-flagship 911 has become so desirable…
Distinguishing features on the 911 S – Porsche's flagship 911 prior to the Carrera RS of 1973 – included the timeless Fuchs forged-alloy wheels, an enhanced front 'chin' spoiler designed to reduce drag and increase high-speed stability and, as seen on this car, an optional external oil-tank filler just aft of the passenger door – a feature that was soon discarded following reports of people mistaking it for the fuel tank, with predictably disastrous consequences.
Air-cooled excellence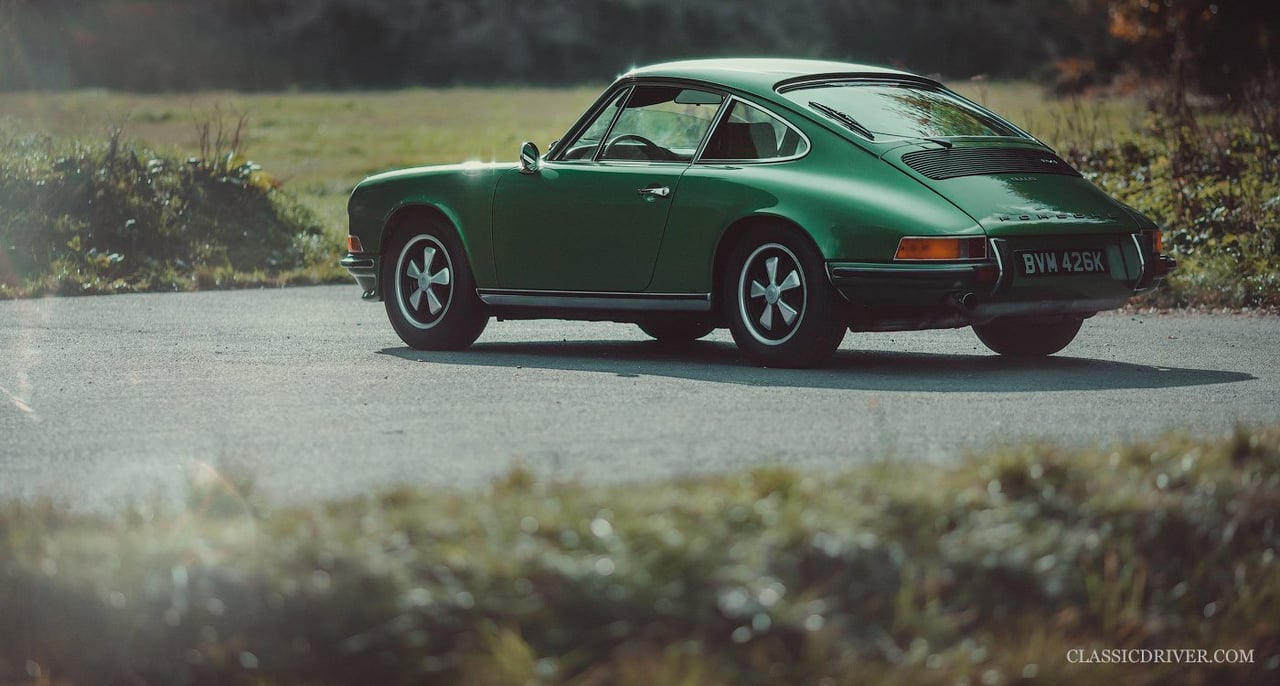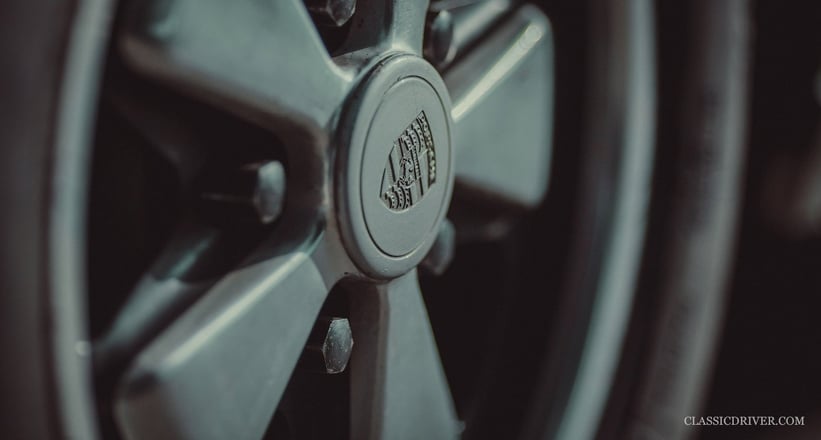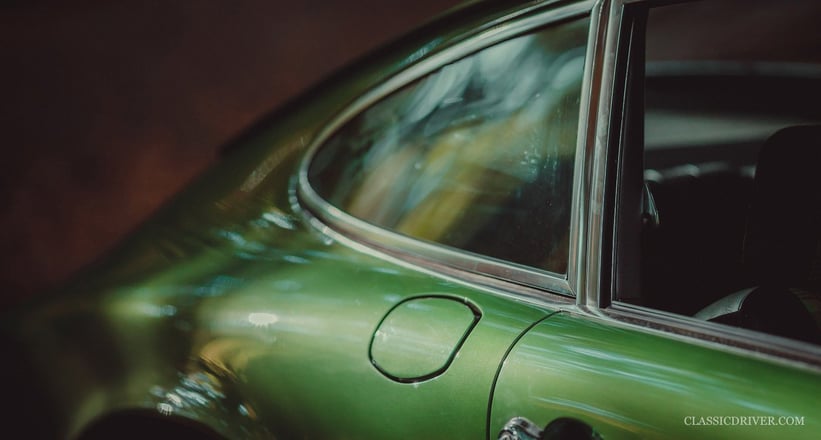 Introduced with a 2.0-litre engine in 1966 (which was bored out to 2.2 litres, along with the addition of fuel injection, in 1970), the 2.4-litre-powered 911 S entered production in 1972, offering an impressive 190bhp which, when coupled with a dry weight of just over a tonne, made for an exciting driving experience. Famous 911 S owners Steve McQueen and Jochen Rindt would both vouch for that. Furthermore, this car has no sunroof or electric windows, commonly specified extras that added considerable weight.
On days like these...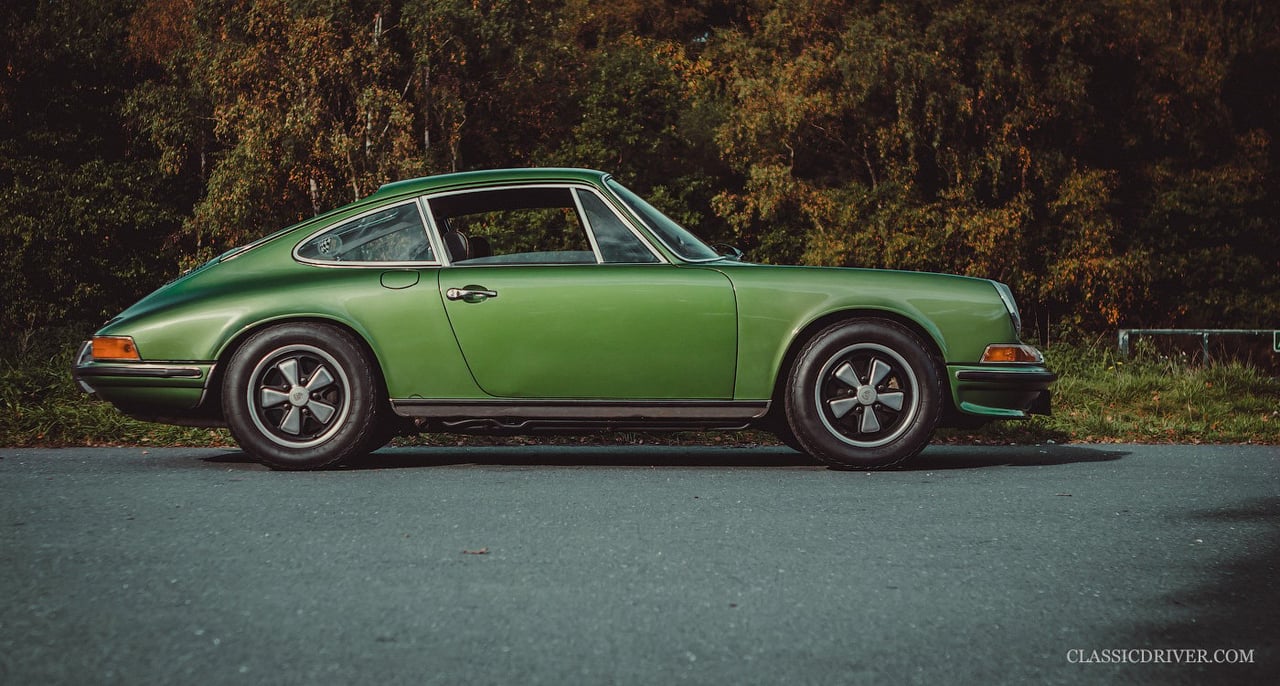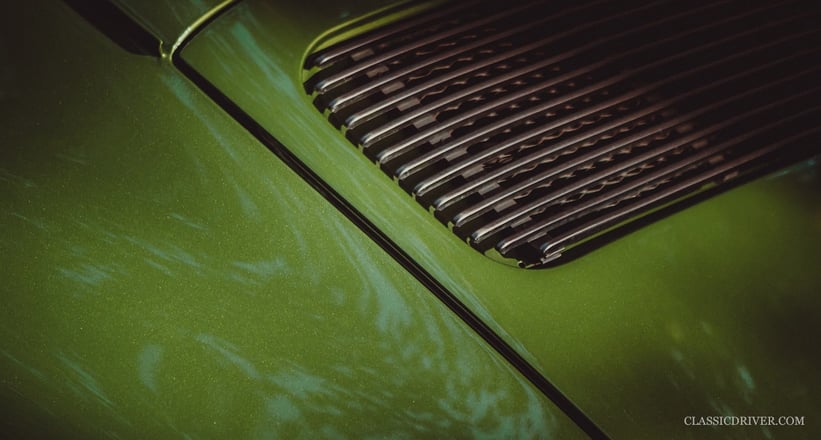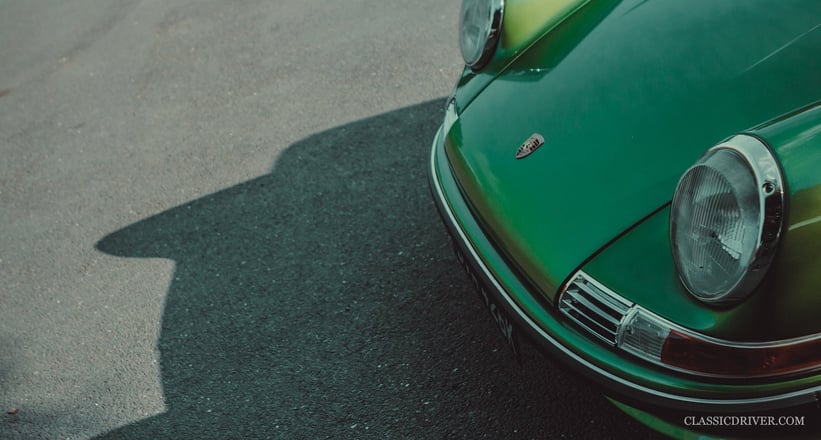 During our afternoon meeting with this fabulous left-hand-drive 911 2.4 S, currently being offered for sale by Classic Driver dealer Robert Barrie Limited, the delightfully warm autumnal sun mercifully shone throughout, making the sumptuous (and original) metallic green paintwork truly 'pop', especially against the golden foliage. In fact, driving around rural Buckinghamshire, windows down and accompanied by the throaty warble of the 911's MFI engine, was a real treat – is it really nearing the end of October?
No sweat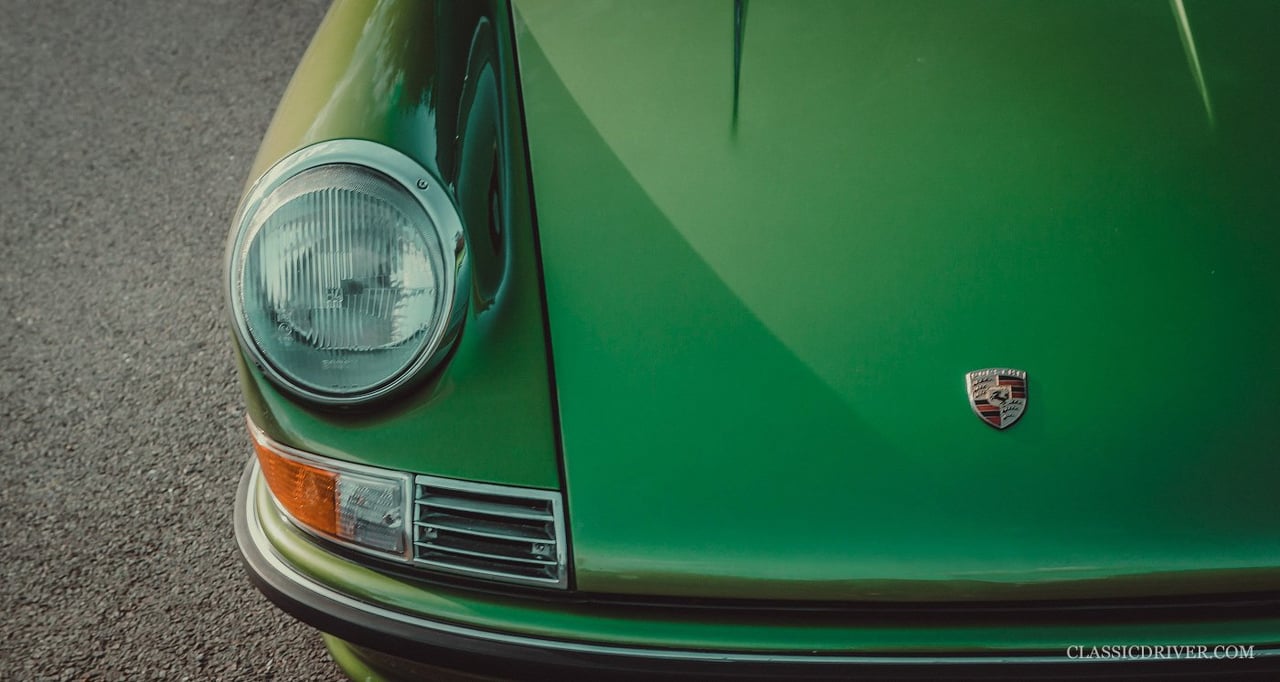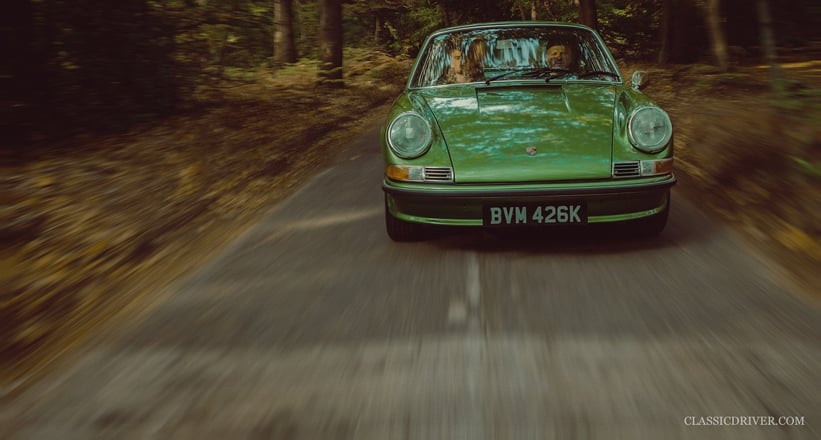 The 911's strengths certainly came to the fore, as the demands of countless stop-start manoeuvres and long periods at idle were shrugged off with ease – we're not sure the same could have been said of an Italian car of a similar period. "The thing with this car is that it's at the useable end of the classic spectrum," says Barrie. "It's perfectly happy just pootling along. There are a lot of cars that would start fouling their plugs, and coughing and spluttering."
Stress-free motoring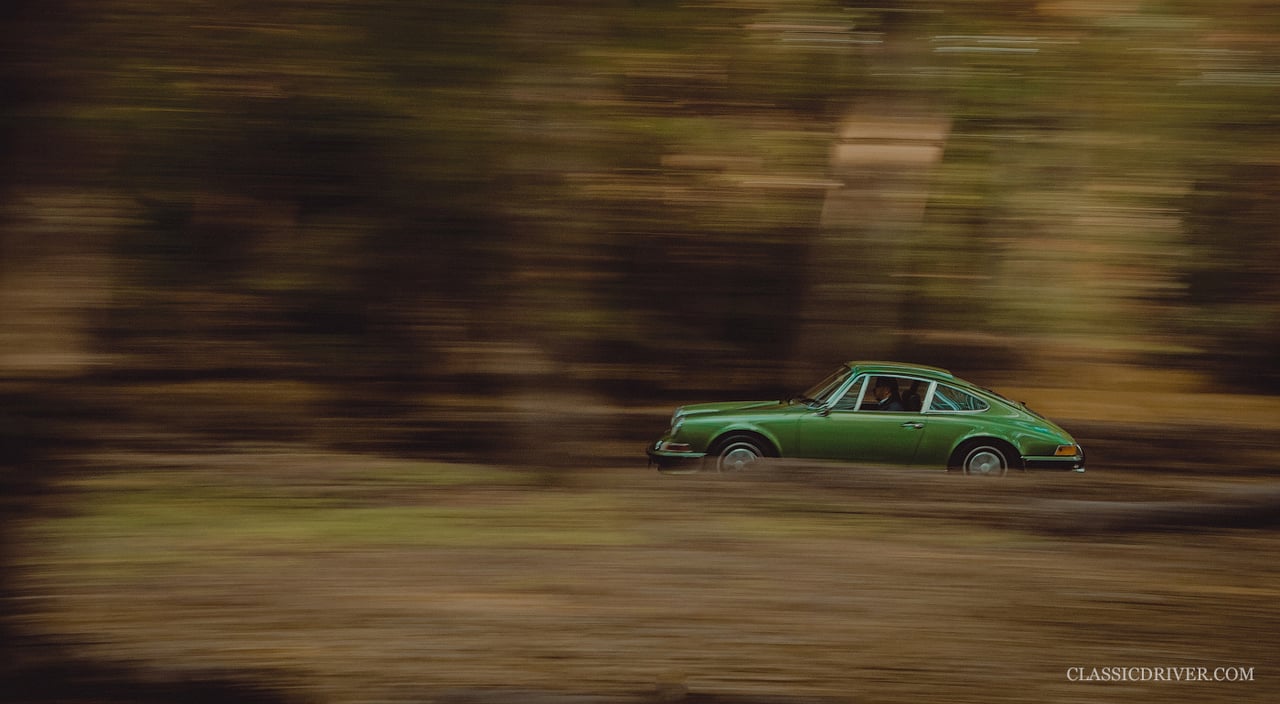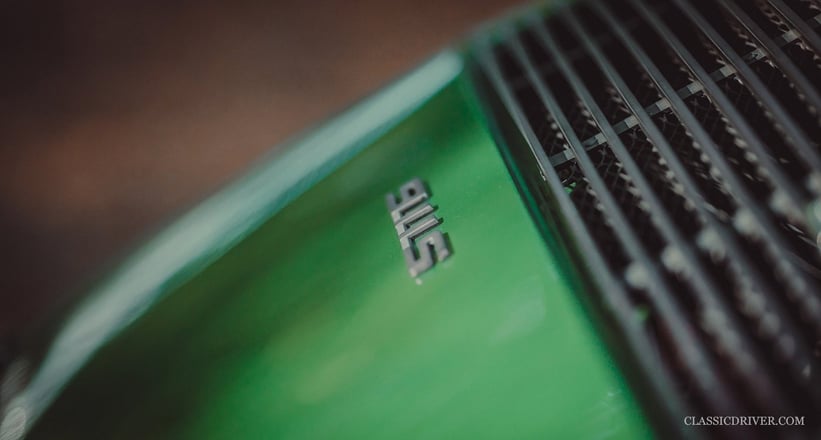 This is where these early Porsche 911s really excel. They're truly practical classic cars that, if properly maintained, promise miles and miles of stress-free motoring (this car's circa-63k miles a case in point).
Loud
'
n' proud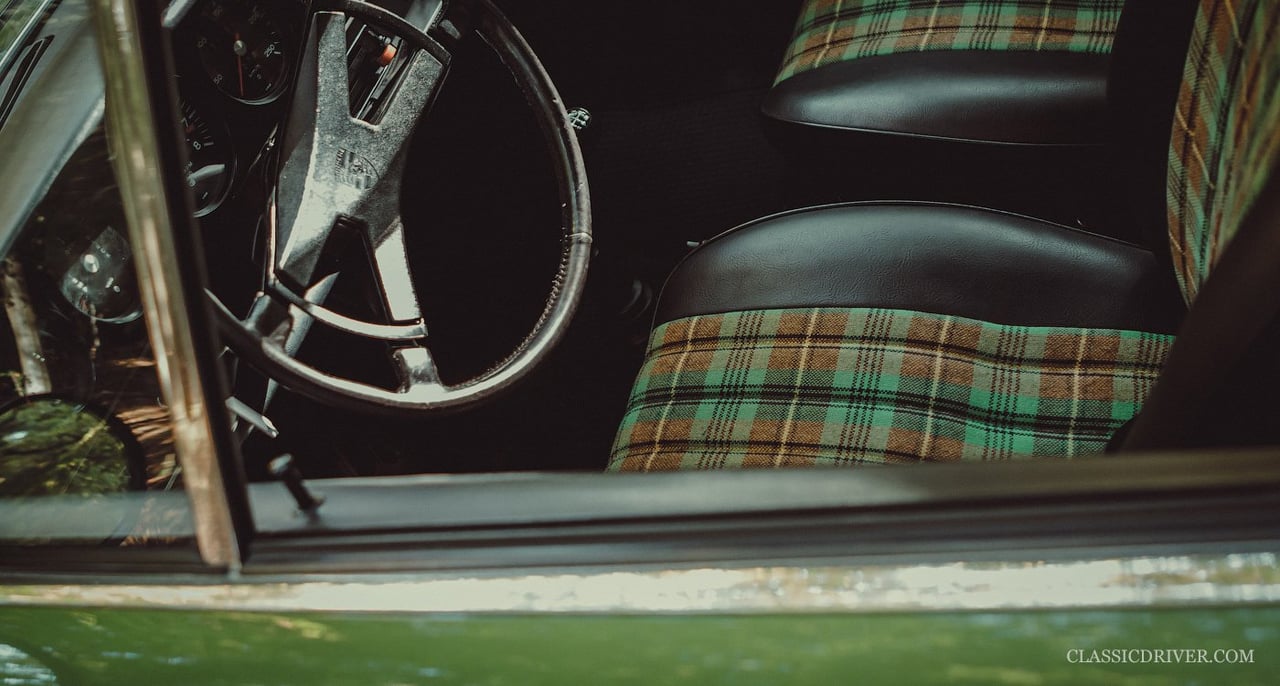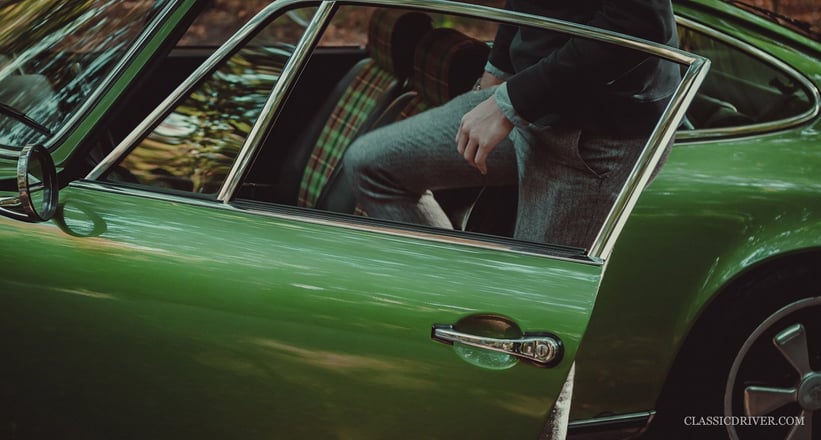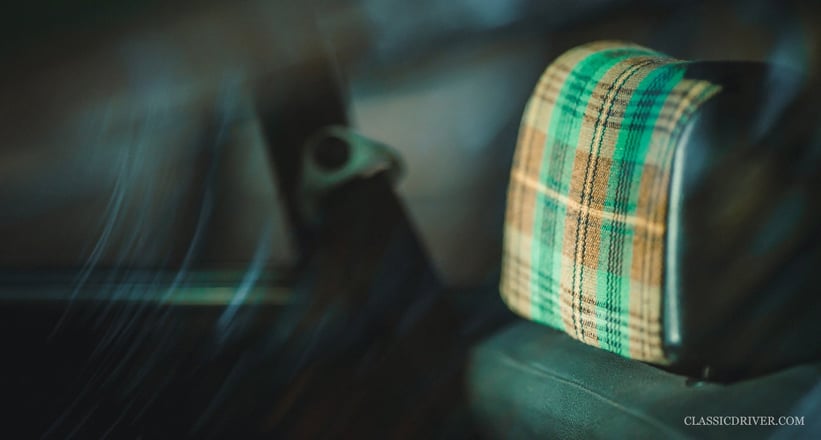 Thankfully, the ultra-Seventies tartan plaid seat inserts were never going to pose a problem standing out. It's a blend of colours we admit to not having seen before in a 911, but one that works splendidly against both the hue of the car, and the black leather through the rest of the interior. The seats are comfortable, too.
The grass is greener...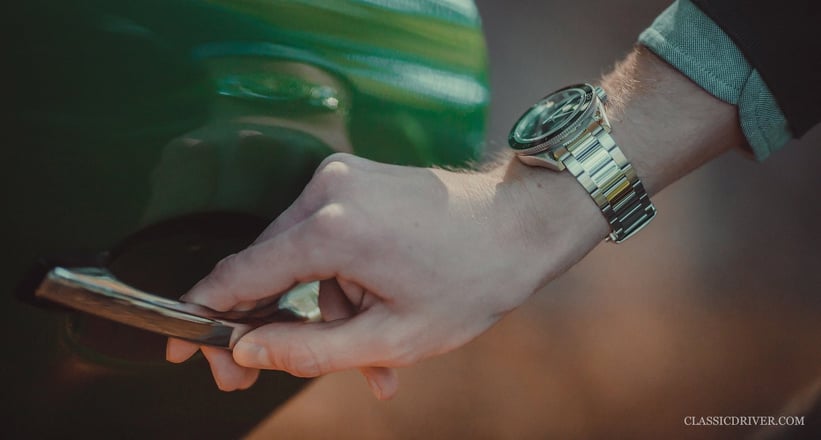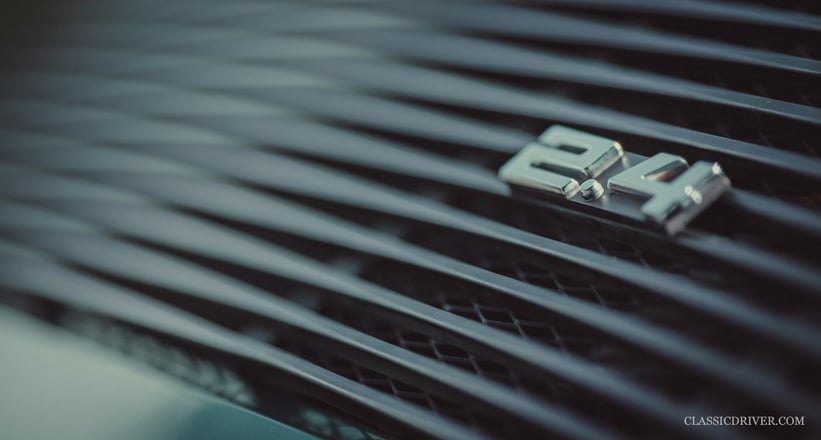 "If you've got the wherewithal to buy one of these, it's a good way into classic 911 ownership – it's a very friendly and useable thing," says Barrie. This well-used but well-looked-after example might not be in concours condition, but this only works as an incentive to get out and properly enjoy the car as it was intended, be it on the way to the shops on a Sunday, or on a two-week jaunt across the Continent. The 911 S was a culmination of Porsche's engineering prowess: a truly great car, and utterly deserving of its collector status.
Photos: Peter Aylward for Classic Driver © 2015