It's not what you know in life, it's who you know. Take the original owner of this early Porsche 911 Carrera 2.7 RS, for example, one Edmund Bauthier. A well-to-do Belgian industrialist who had more than a penchant for exotic cars, Bauthier was pally with Porsche's racing chief and marketing guru Huschke von Hanstein.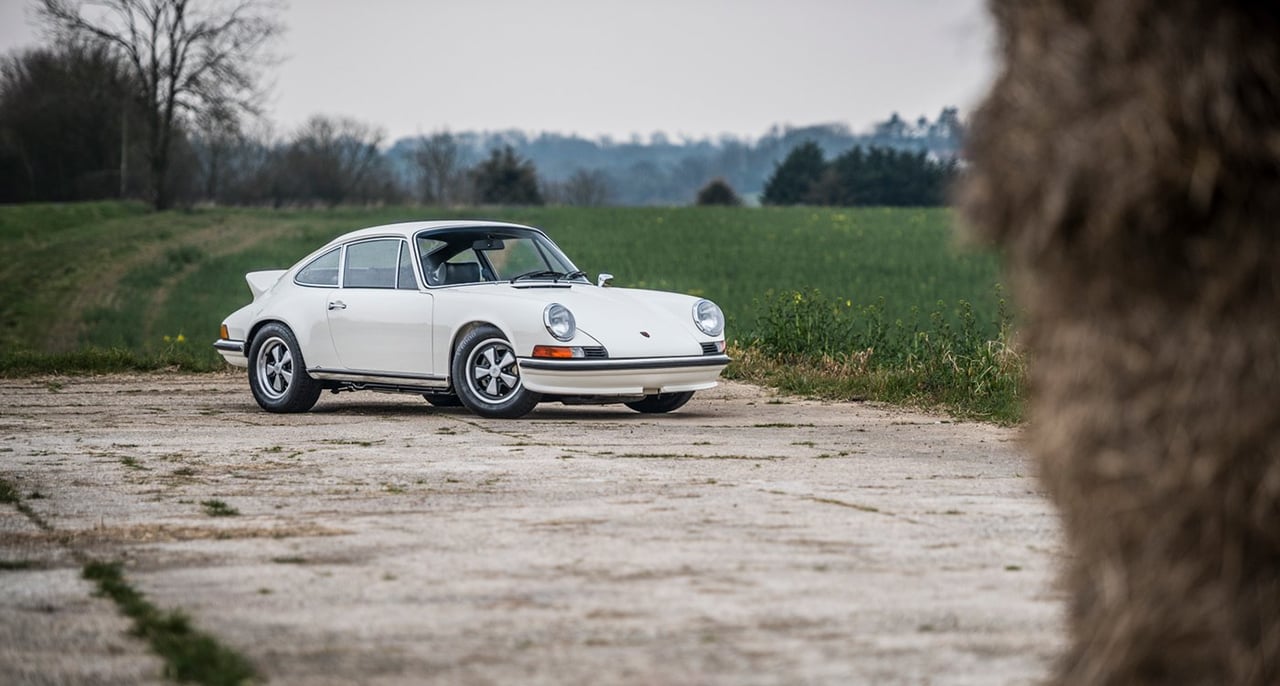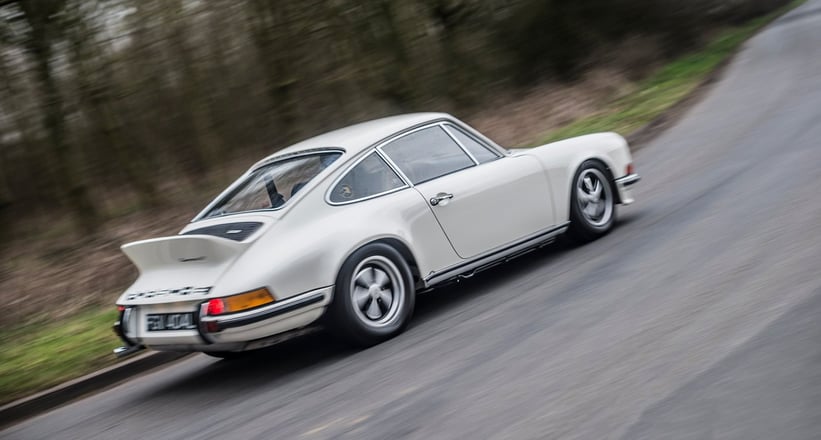 So, when Bauthier learned that Porsche was going to build 500 ultimate-spec Rennsport versions of the 911 to satisfy the Group 4 homologation requirement, he was not only able to secure one of the earliest examples, but he was also able to have the car tailor-made to his exact requirements.
No doubt swayed by the Carrera RS's inherent competition credentials, Bauthier originally ticked the 'Lightweight' box on the order form (officially known as Option M471 Sport). However, because he intended to use the Porsche primarily on longer journeys and the small, scantily cushioned bucket seats were not what you'd describe as comfortable, he changed his mind at the last minute. He instead plumped for the M472 Touring package, specifying Recaro sports seats and a full black leather interior but with no sunroof and wind-up windows.
Von Hanstein also took the liberty of personally hand-picking Bauthier's new engine from the production line, which, we imagine, is something that cannot be said for many other Carrera RSs. As the unique car was poised to be delivered via the famous Sonauto dealership in Paris, Porsche wanted to borrow it for the 1972 Paris Motor Show, the Carrera RS's public debut. Alas, Bauthier's last-minute change of mind about the specification meant it arrived in the French capital four weeks late.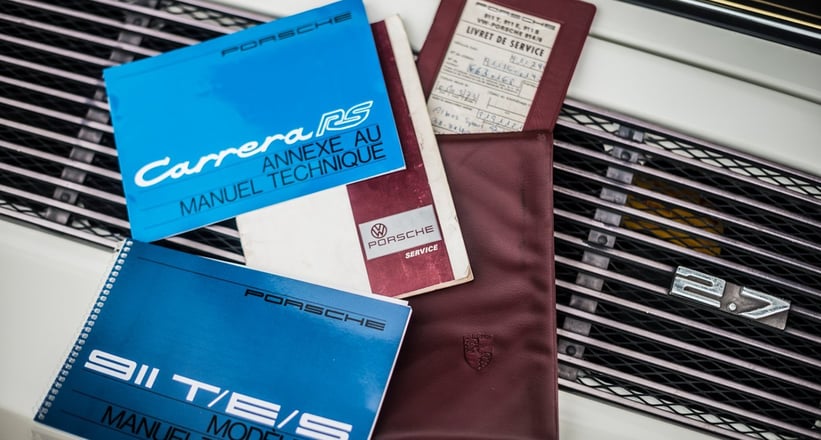 Despite having both a Ferrari 356 GTB/4 'Daytona' and a Maserati Merak in his fleet, Bauthier reportedly favoured his Porsche, especially for longer jaunts. Perhaps more importantly, he kept it garaged and, save for a small issue when a snow chain came loose high in the Swiss Alps and lightly scratched the rear wheel arch, never had any accidents. It wasn't until 1985 when Bauthier parted with his duck-tailed pride and joy, selling the car to Kevin Morfett of the British marque specialist Historika.
The Porsche's originality was obvious, but of equal interest to Morfett was the fact that it was one of the first 150 Carrera RSs produced. Many people don't know that these very early cars benefit from a number of higher-spec features such as extra strengthening to the gearbox tunnel and a ducktail made from higher-quality glass-fibre.
Morfett has cherished and enjoyed the RS ever since, carrying out a sympathetic restoration along the way with the goal of maintaining its integrity and originality. A true 'driver's car', the Porsche 911 Carrera 2.7 RS represents the ultimate, perfected peak of the original Porsche sports coupé concept and was destined to be an all-time classic. The model's eminence at the forefront of the collector car scene over the years is indicative of that, so much so that it has become a litmus test of sorts for the state of the market.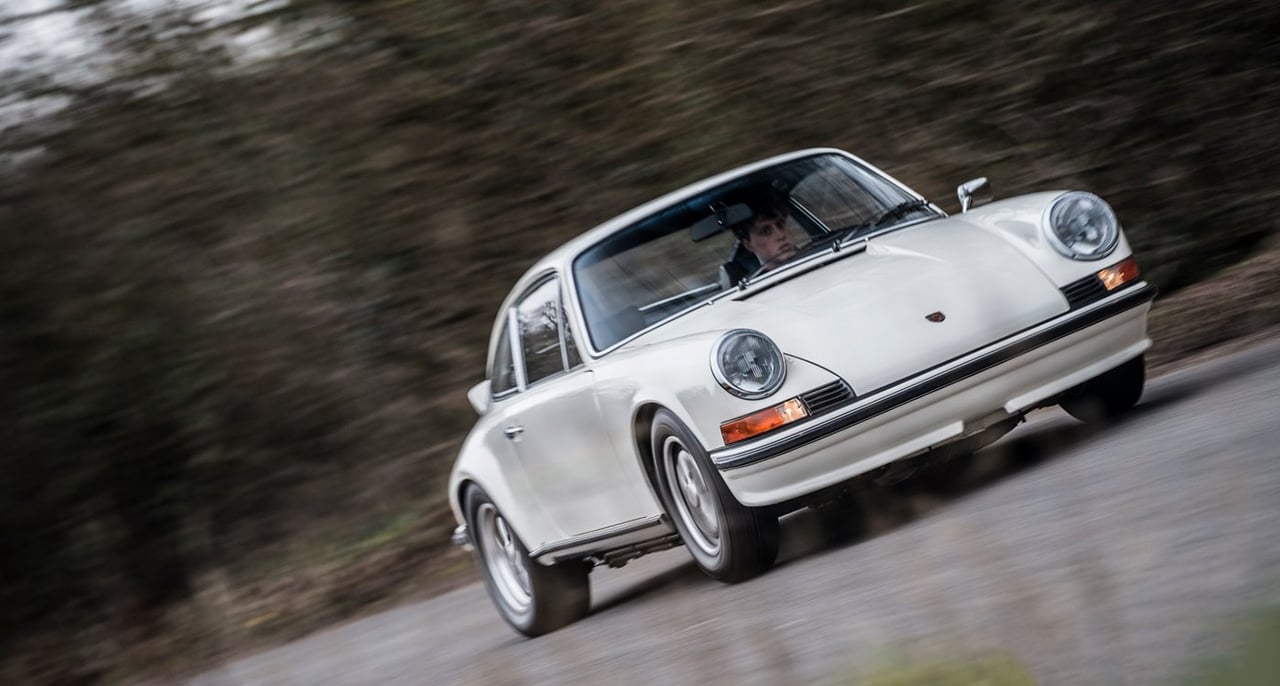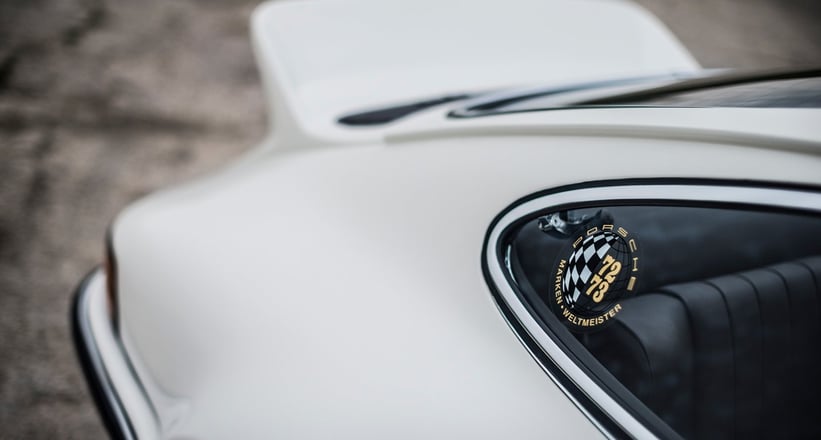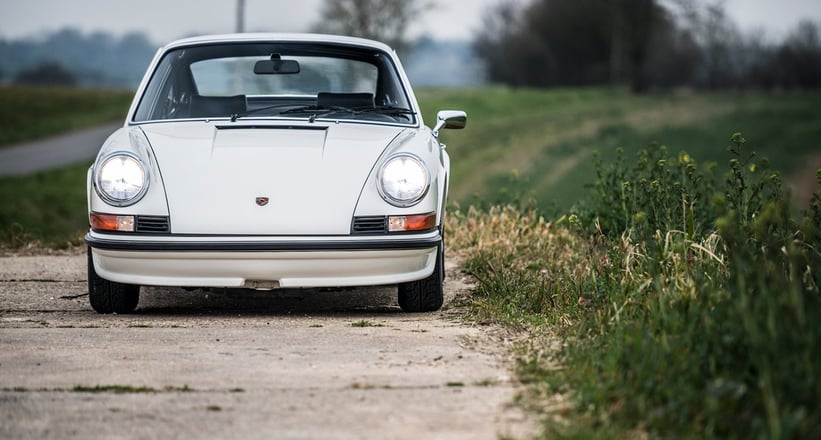 It's not often that an early, original, two-owner car, with full history and documentation, comes onto the market. Finding a Carrera RS that distinguishes itself from the 1,580 others is no mean feat. It's safe to say this magnificent and beguilingly original example does just that. It really is the proverbial needle in the haystack.
Photos: Rémi Dargegen for Historika © 2020