1965 Porsche 911
09/1965 Production, 1966 model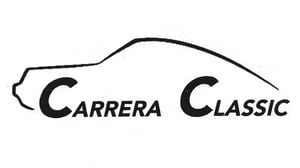 Location
Description
Fully Matching Numbers 1965/66 911
Rare, fully matching numbers, O-Program 911 confirmed by Porsche Certificate of Authenticity and the original factory Kardex. The car is September 1965 production with the chassi number 3021xx. It is one of the first 1966 model cars with its original 2,0 liter 901/1 engine with Solex 40PI carburators and Pierburg petrol pumps. The car is one of the 100 first cars with the new type 902/1, 5- speed gearbox. The car is having all the typical features of a 1965/1966 O-Program 911. Wooden dashboard, wooden steering wheel, 5 green numbered instruments, first generation 911 label on the dashboard and in the engine lid, 5 original 7/65 stamped 4,5 *15 painted steel wheels, non adjustable front shock absorber top fixings, VIN plate next to the chassi number, 4 screw horn grills, small driver side Durant mirror, period correct Blaupunkt radio and Hella 128 fog lamps. The car has the rare reinforced "Nadella" drive shafts which are the same as where used in 904 and 906 race cars. It has also the original retrofitted 11 kg steel weights in the front to improve the handling.
The car was first delivered by AMAG in Switzerland. it was imported to United States in late 1966 or early 1967. It has since then been in USA where it had one owner from 1975 to 2012. The car was on the market in early 2013 at Cooper Classic Cars in New York and then later at HISTORIKA in UK when it was bought by an British sports car enthusiast. The car was at that time registered in UK.
The car was bare metal restored to the highest standard by Carrera Classic in Finland in 2016 - 2019. The well picture documented, over two thousand hour restoration work has been done to the highest standards. Even the original Webasto petrol heater is restored and now in fully working condition. The car is in concours condition with Classic Data evaluation 1. The car is road registered in the Finnish Veteran Vehicle Register.
The 911 traces its roots already to sketches drawn by Ferdinand "Butzi" Porsche in 1959. The Porsche 911 was developed as a more powerful, larger and a more comfortable replacement for the 356. The new 911 made its first public debut at the 1963 Frankfurt motor show but it took to fall 1964 before the real production started with the 1965 model year cars. The first models of the 911 had the rear-mounted 130 hp (97 kW), 1991 cc, boxer 6 engine and typically a five speed gearbox. There were about 2000 model year 1965 cars build and about 3100 model year 1966 cars built from fall 1964 to summer 1966.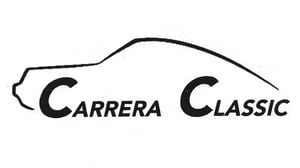 ---

Contact Person
Kontaktperson
---