At the beginning of the year we sent Rémi Dargegen to visit the California-based French artist Stéphane Dufour, whose pure-form sculptures of legendary cars such as the Porsche 917 and the Lamborghini Miura are designed to evoke the abstract sensations of speed and beauty we all feel when we see them in real life.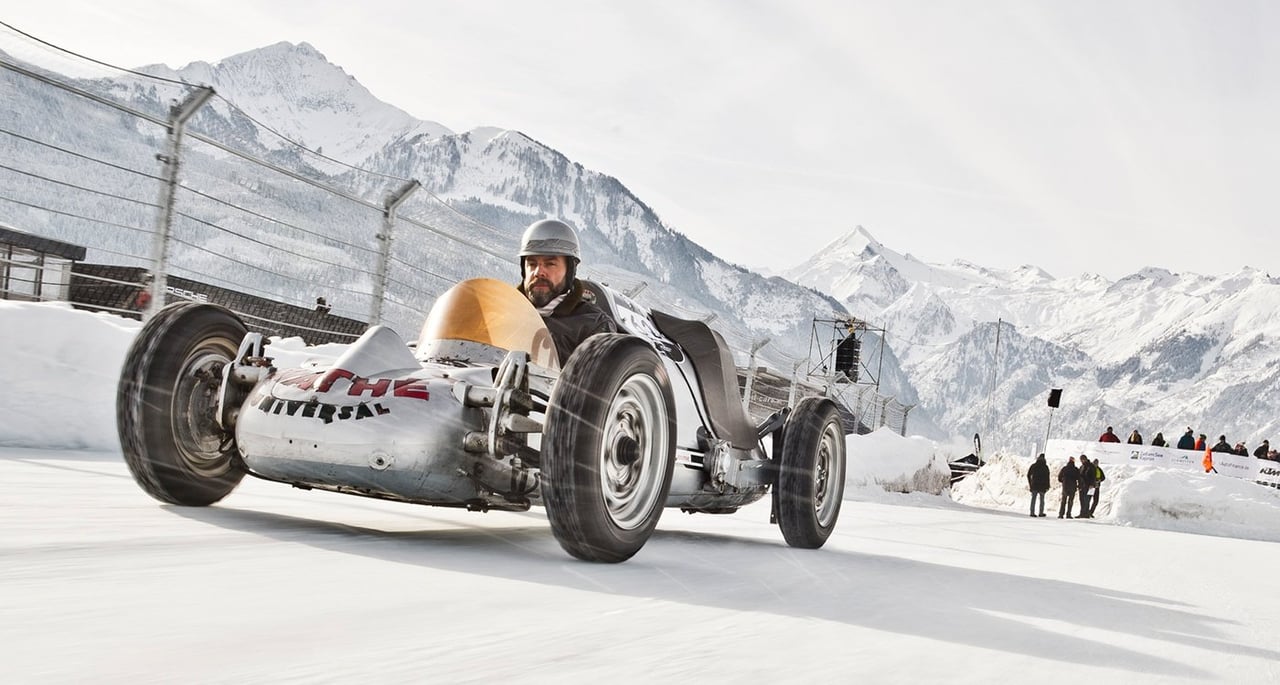 Organised by Ferdinand Porsche, the great-grandson of the eponymous patriarch, and Vincenz Greger, the first GP Ice Race in Zell am See was a frosty festival of speed that captivated more than 8,000 well-humoured visitors and countless Instagram followers around the world, proving that good old automotive fun very much still exists.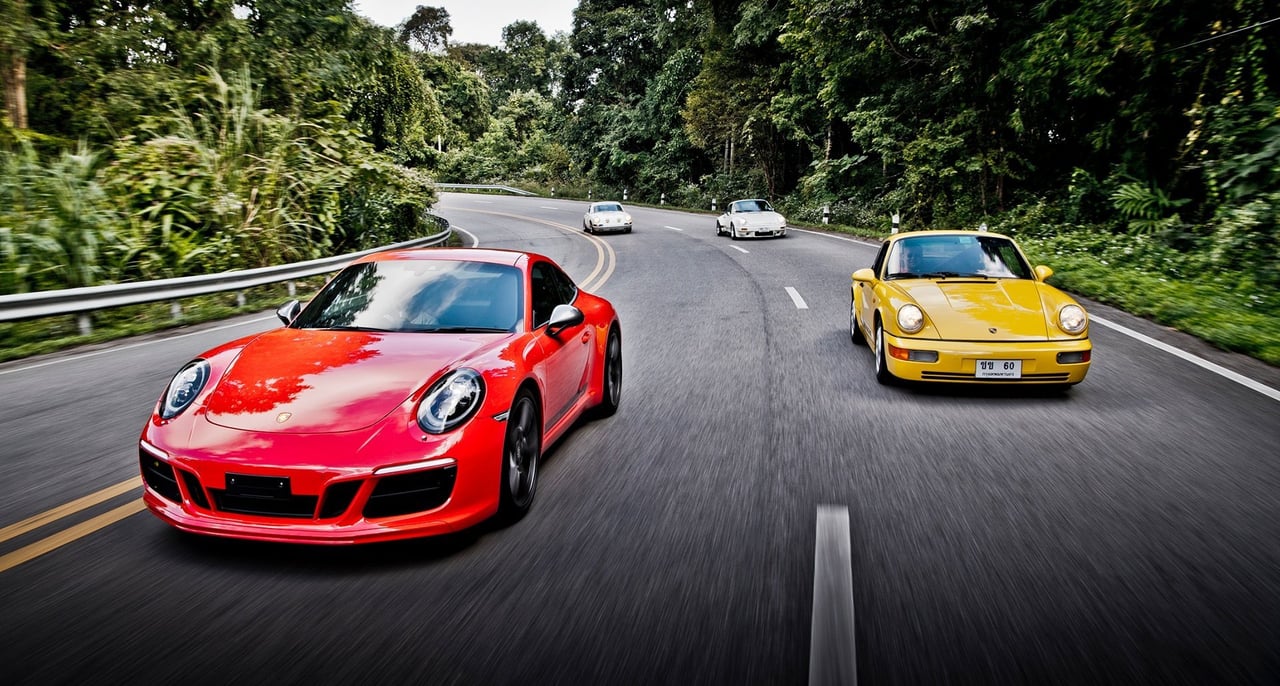 If you think that America and Europe spearhead the burgeoning global obsession with Porsche, you're wrong. Following the third Das Treffen Porsche meetup in Bangkok at the end of 2018, the Munich-based photographer and founder of Curves magazine discovered driving nirvana in northern Thailand.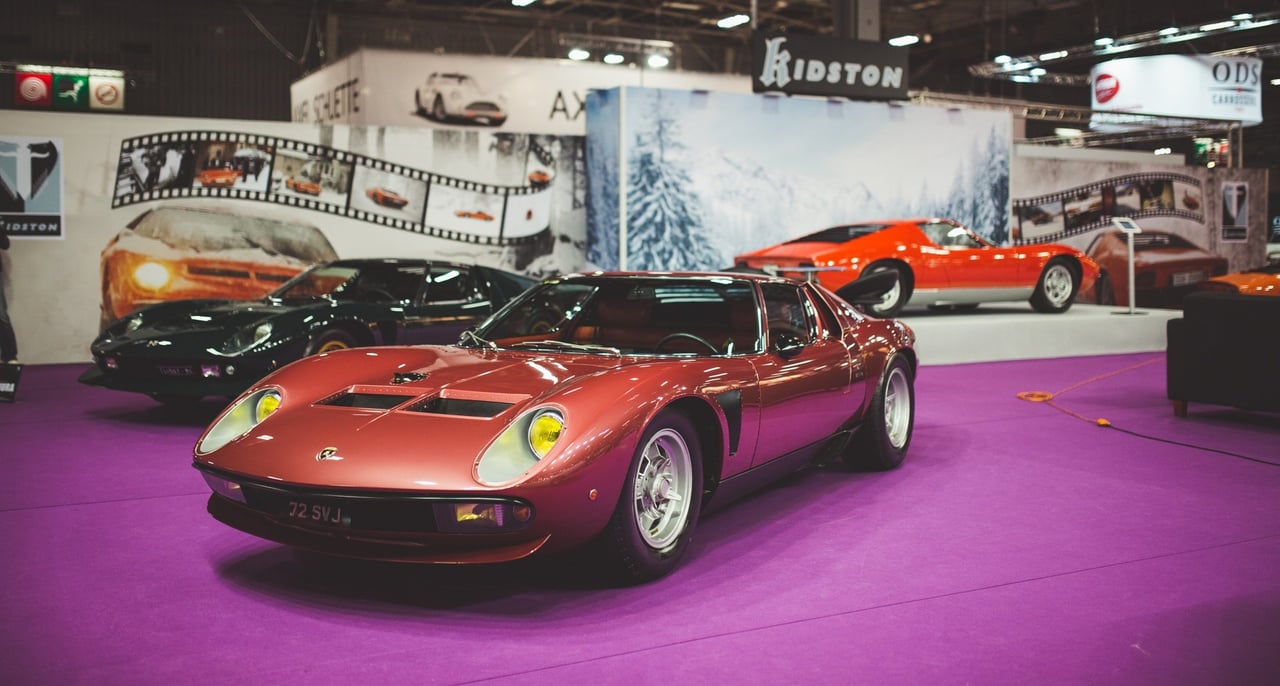 From the weird to the downright wonderful, these were the cars on which we'd have spent our imaginary millions at this year's Rétromobile extravaganza in Paris. Miura Millechiodi, anyone?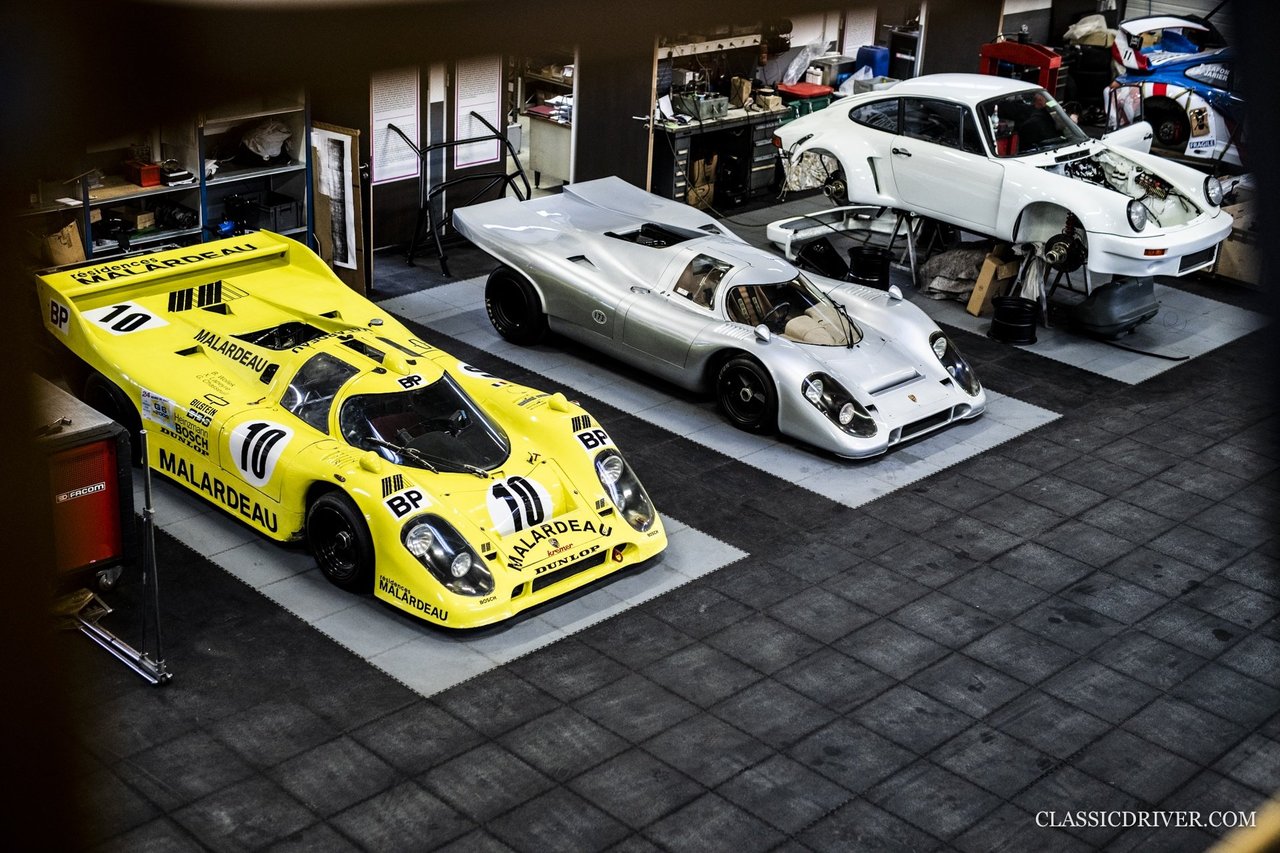 From 906 Carrera 6s and 917 Langhecks to 911 Carrera 2.8 RSRs and 962Cs, there's scarcely a significant Porsche racing car that hasn't been breathed upon by Jacques and Sébastien Crubilé, the father-son duo behind the renowned marque specialist Crubilé Sport near Paris.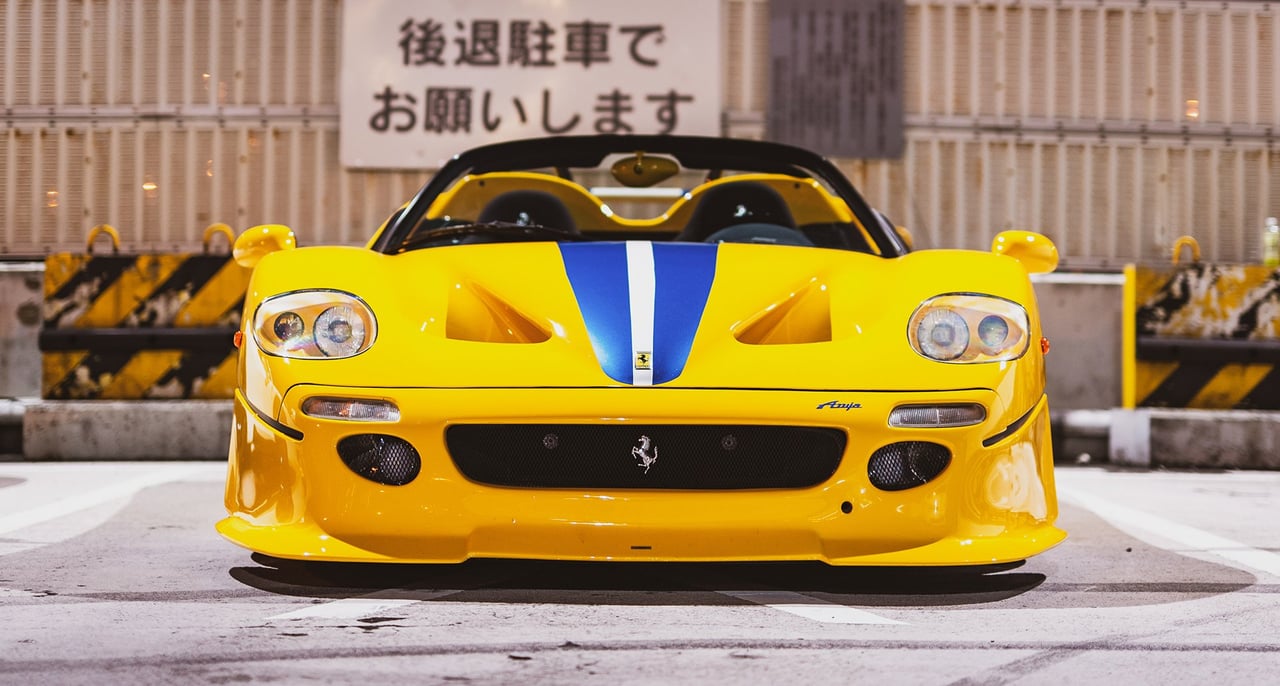 If you're unfamiliar with Japan's growing classic car scene, a rich culture with a particular penchant for the unusual and ultra-rare, our crash course with the native expert Ken Saito is essential reading.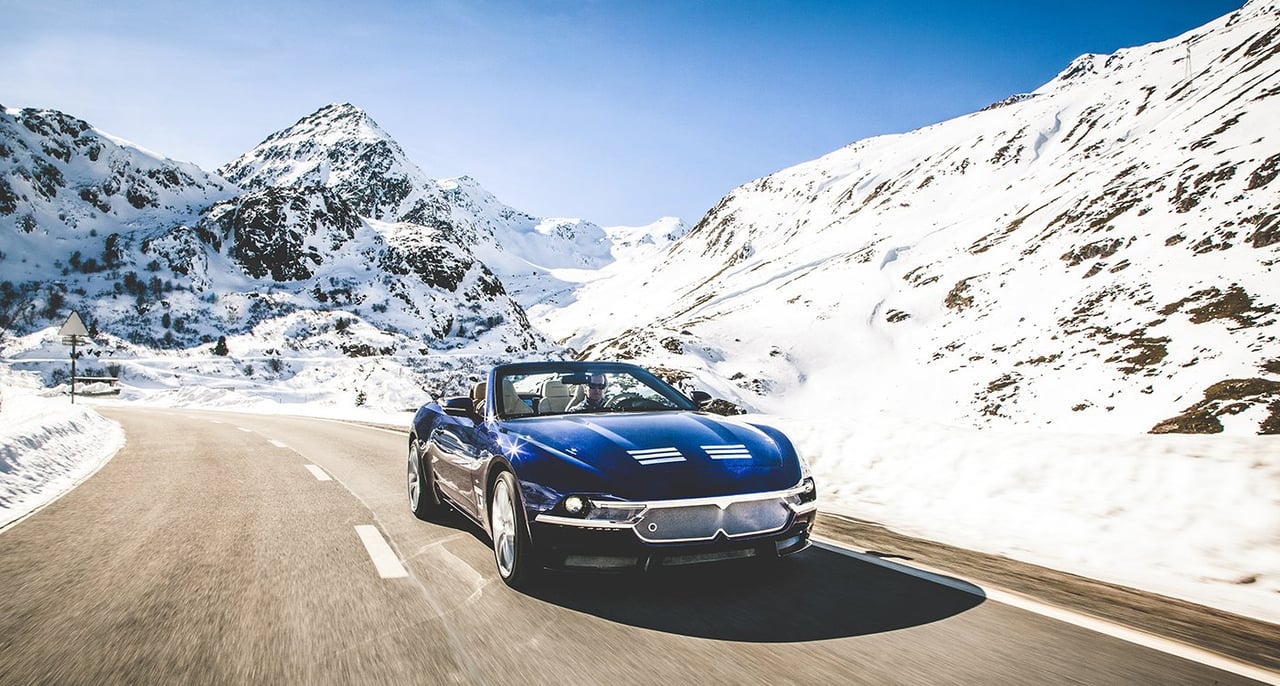 Ahead of the 2018 Geneva Motor Show, Touring Superleggera kindly allowed us to break the news of its new Maserati GranTurismo-based Sciàdipersia. In 2019, we joined design director Louis de Fabribeckers on a road trip from Italy to Switzerland in the car's drop-top counterpart, a journey undertaken in the exact manner for which it was conceived.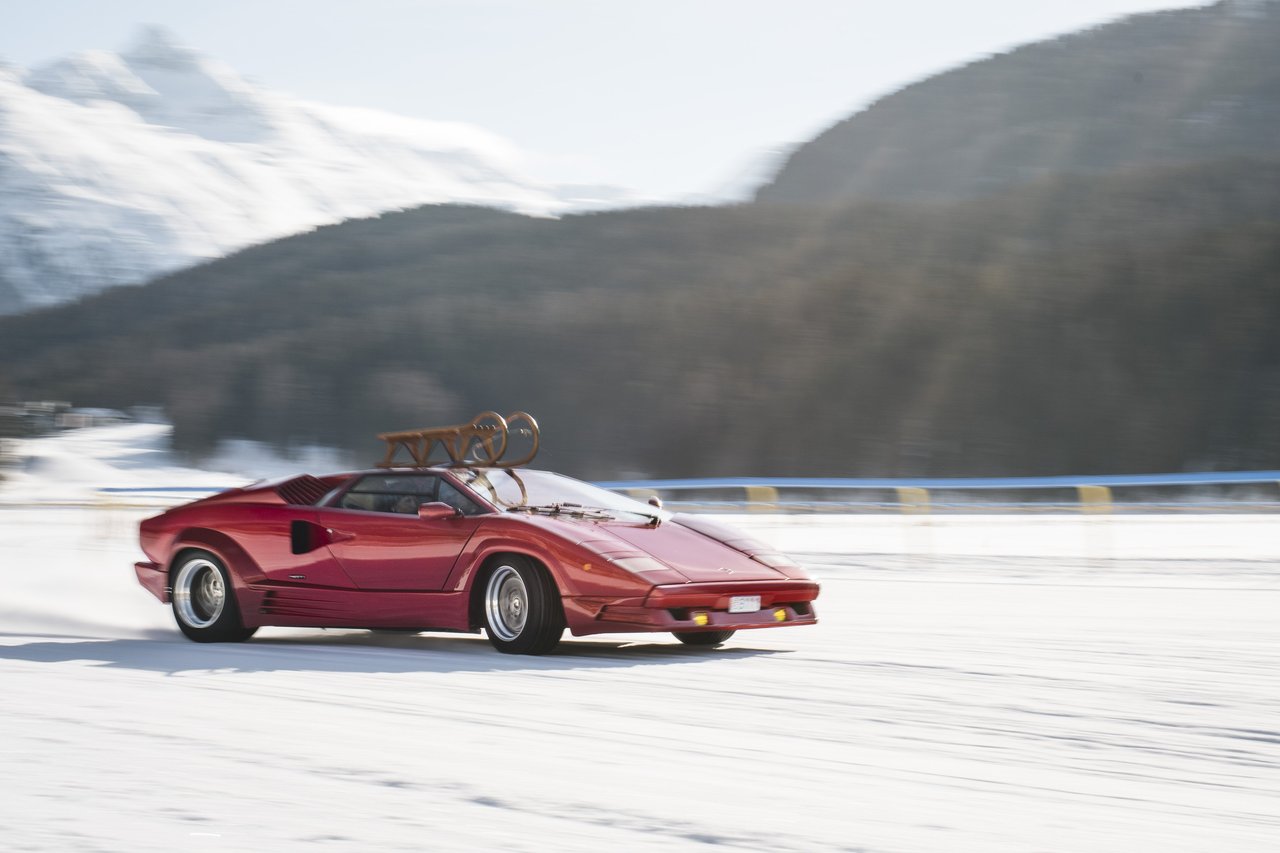 While we, the flat-earthers, struggled to free ourselves from the grip of winter depression, the petrolheads of St. Moritz took to the white turf usually trodden by polo horses to prove their skills at the inaugural International Concours of Elegance, or The Ice for short.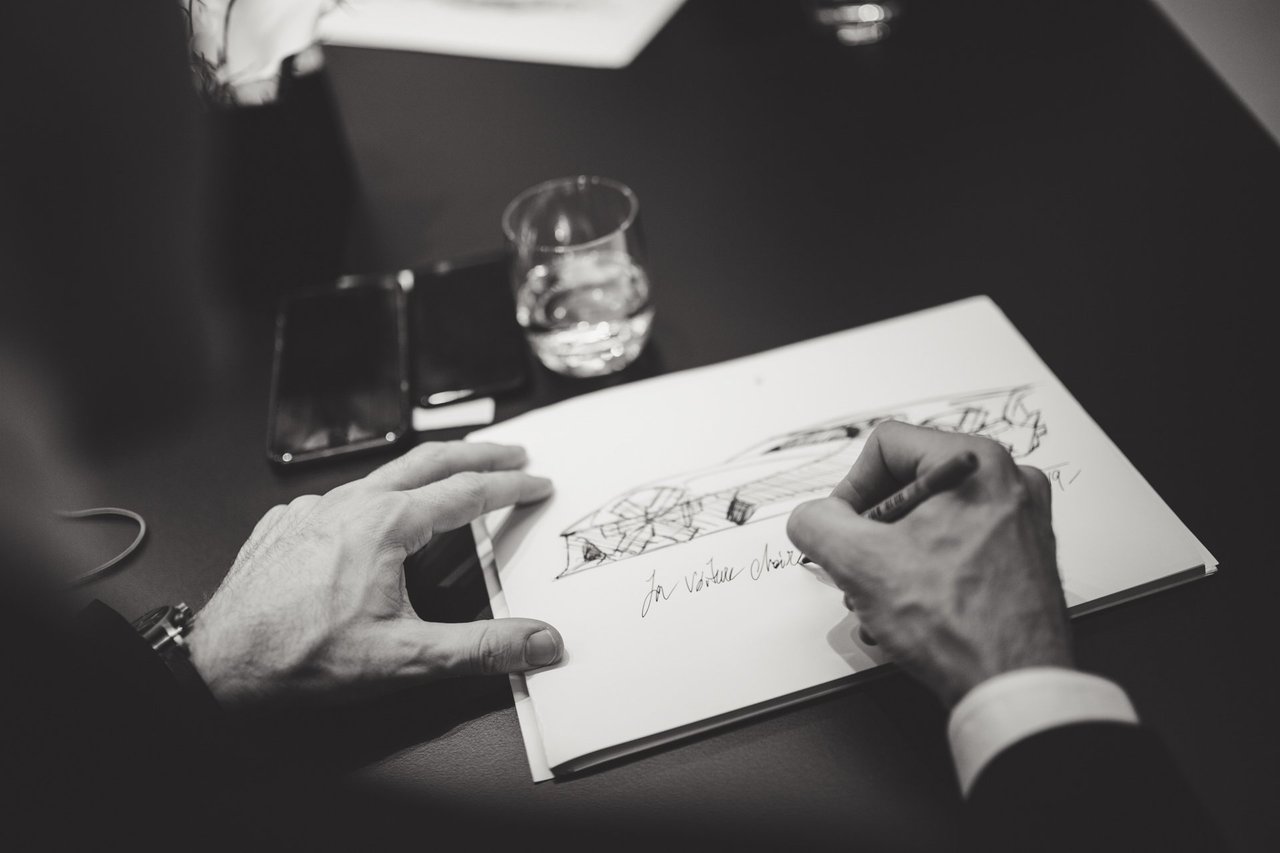 Among the countless electric start-ups, gauche special editions and conventional-looking concepts that, by definition, shouldn't look conventional, there were some cars – both new and old – that were worth the flight ticket to the 2019 Geneva Motor Show.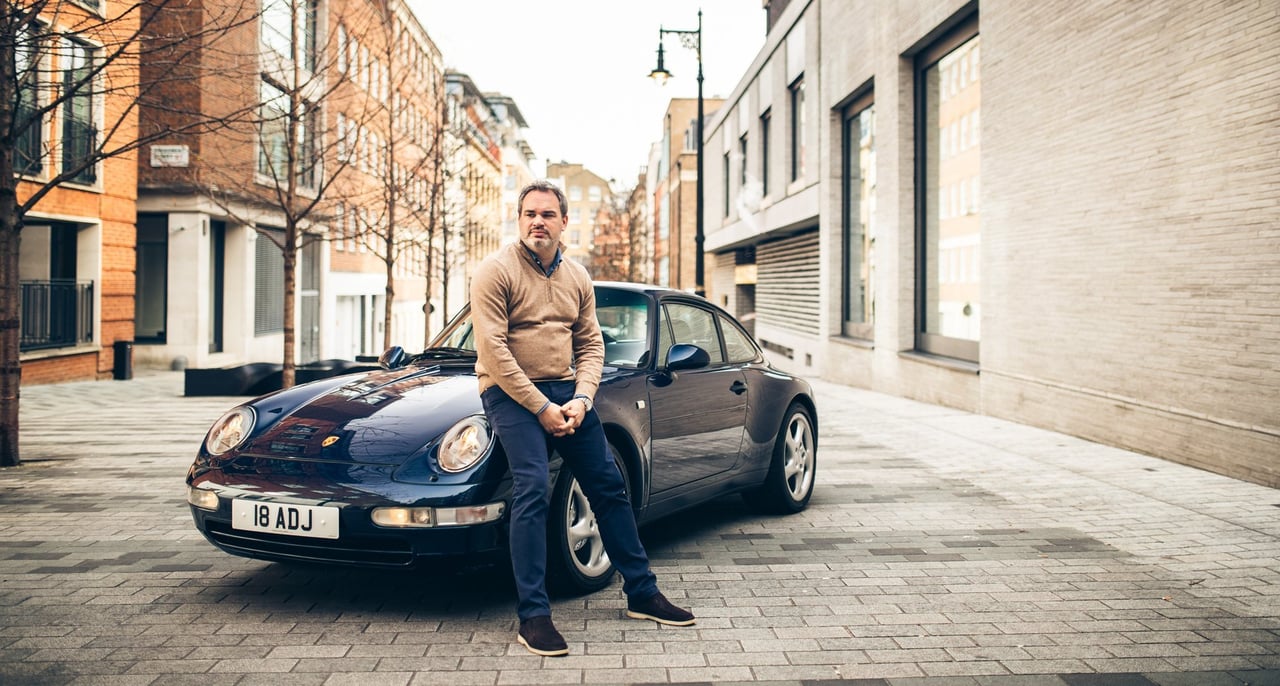 The former hedge fund manager James Marks has learned a thing or two about collecting over the years. We joined Marks and his beautiful Porsche 993 in London shortly after he'd joined Phillips to forge its exciting new Perpetual department. From Swatches to vintage Rolex Daytonas, this story was a corker.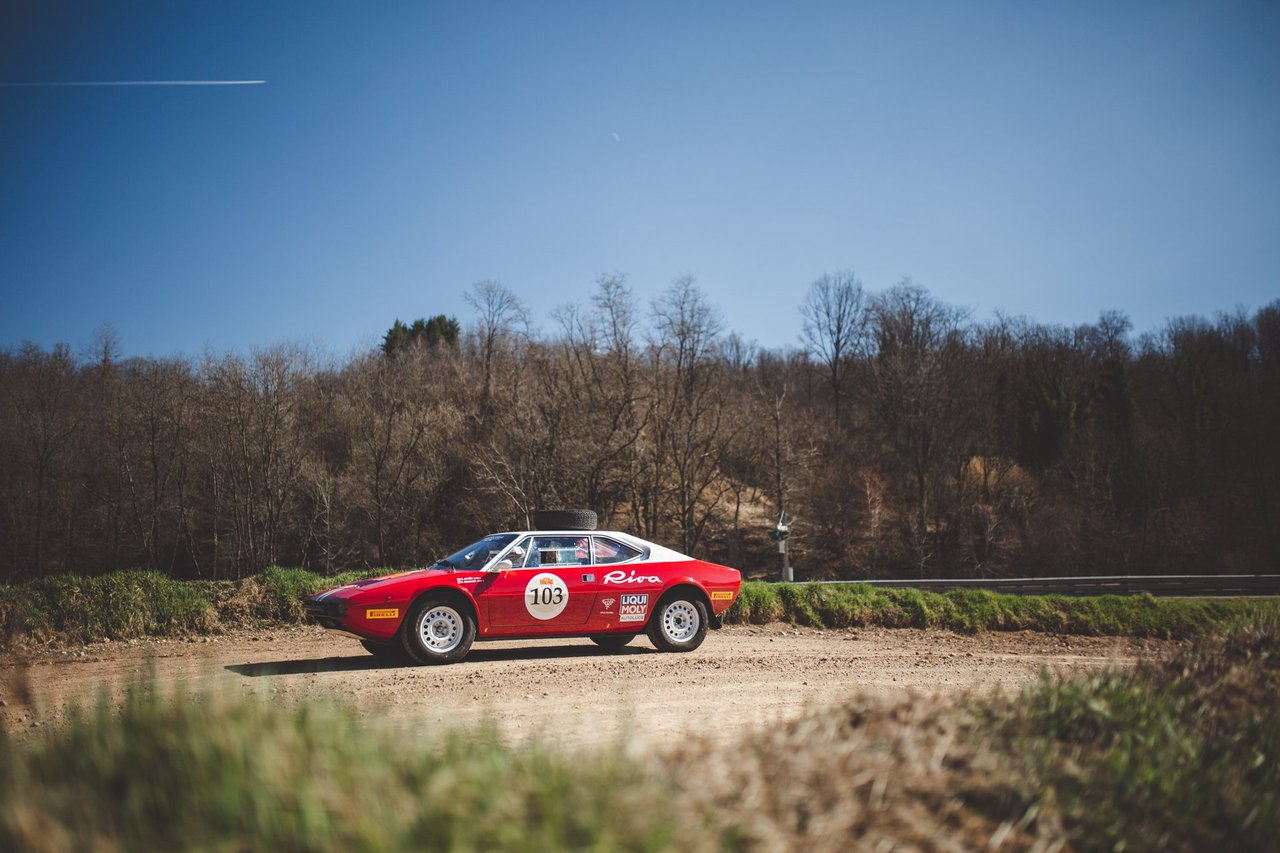 Would you drive halfway around the world in a Ferrari from the 1970s? Nope, we probably wouldn't be brave enough either. Fortunately, we found two intrepid Italians who were – Giorgio Schön and Enrico Guggiari entered the 36-day, 8,500-mile Peking to Paris in a Ferrari 308 GT4. Before they set off, we simply had to find out why.
A carbon-bodied, 450bhp Porsche 964-based restomod conceived to provide the same wild thrill as a 935 but in a package as refined and reliable as a modern 991 and as elegant as a classic narrow-bodied 2.4S – the Ateliers Diva was a car we certainly won't be forgetting any time soon.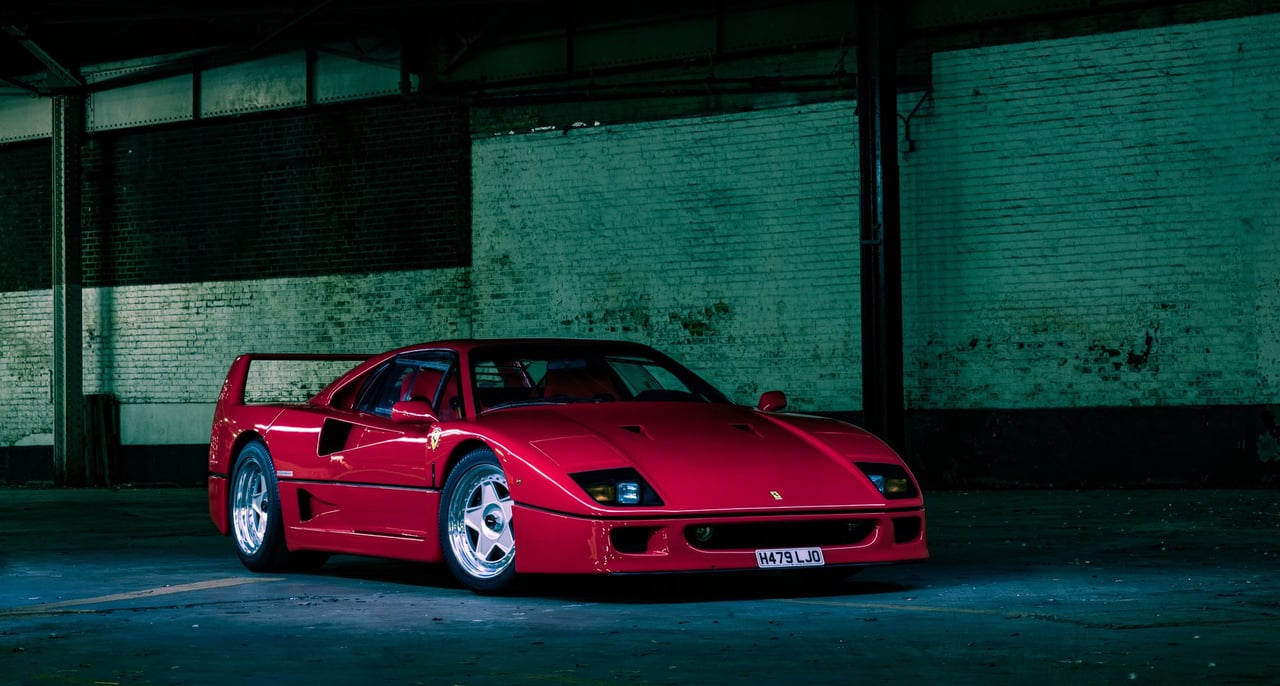 Finding a Ferrari F40 that stands above the scarlet sea of others isn't easy, but this car, one of the pre-series development prototypes, is one of them. As DK Engineering's James Cottingham pointed out, there's a lot more going on here than meets the eye.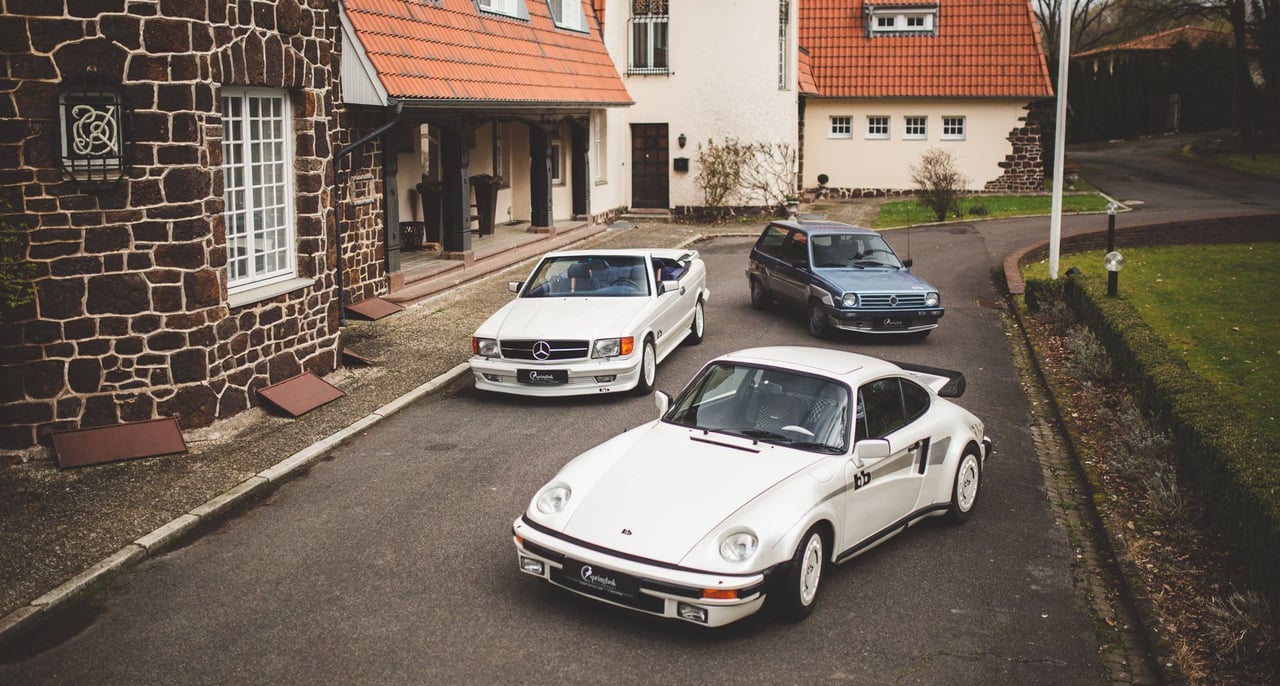 Rainer Buchmann made a name for himself as one of the most innovative and bold designers during the era of modification excess in the 1970s and '80s. At this year's Techno Classica Essen, Classic Driver dealer Springbok Sportwagen prepared a special display of BB-logoed cars.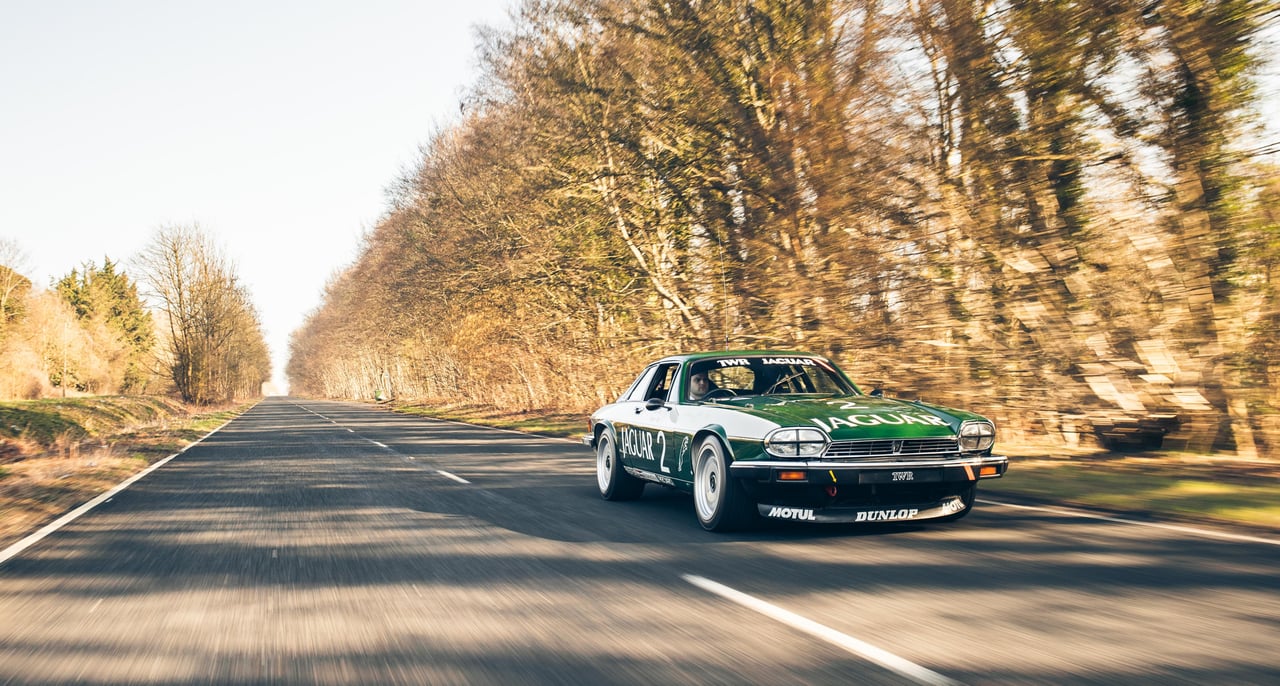 A near-deafening Jaguar XJ-S TWR Group A racing car thundering along sleepy countryside roads in Hampshire – it definitely ranked as one of the more childish photo productions we did this year.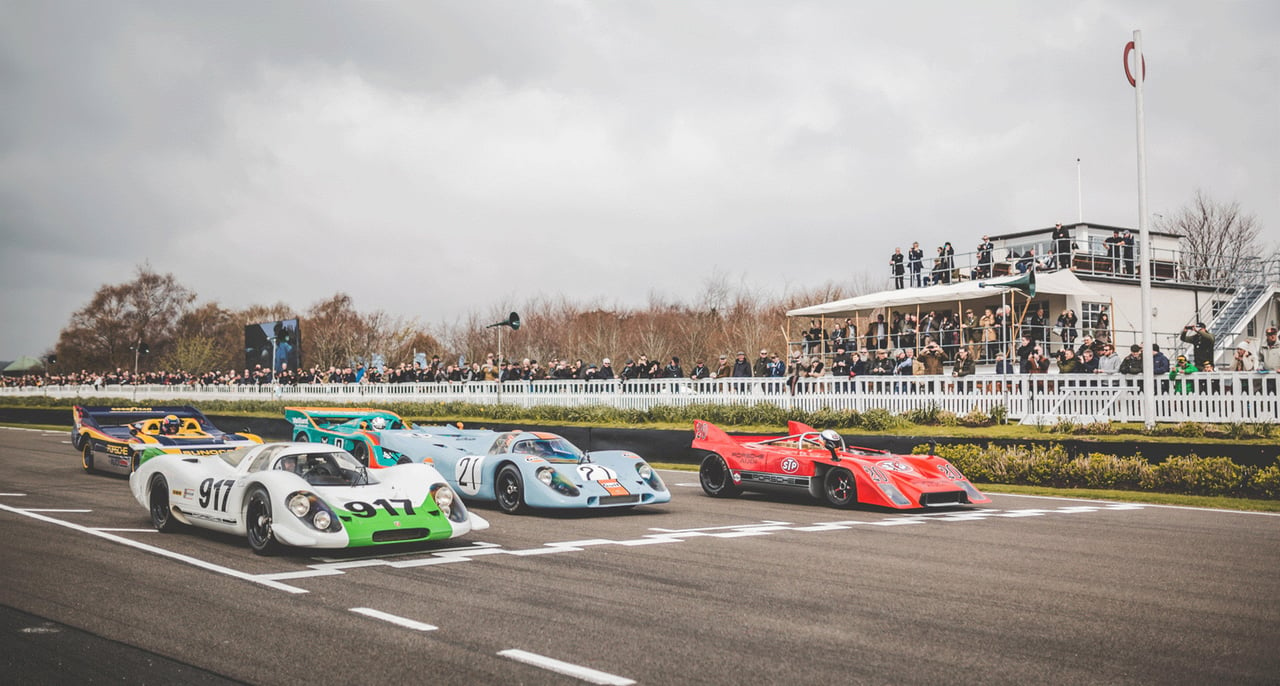 Highlights at this year's Goodwood Members' Meeting, the historic motorsport calendar's spectacular season-opener, were almost too plentiful to list. Extraordinarily, five Porsche 917s were only the start.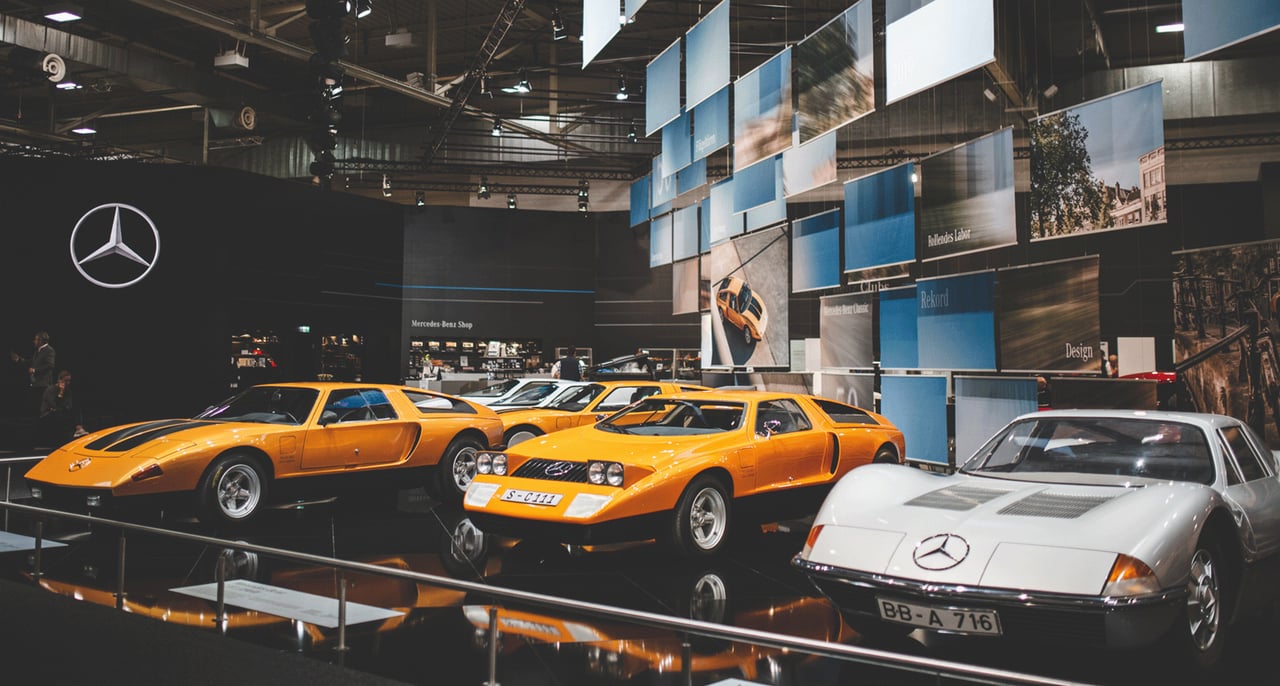 Thanks to the Goliath RM Sotheby's sale of youngtimers, this year's Techno Classica Essen was arguably the most buzzing and bananas yet. From a pre-War Maserati single-seater raced by Juan Manuel Fangio to a pinstriped Ford Capri with Gullwing doors, the annual German show is nothing if not eccentric.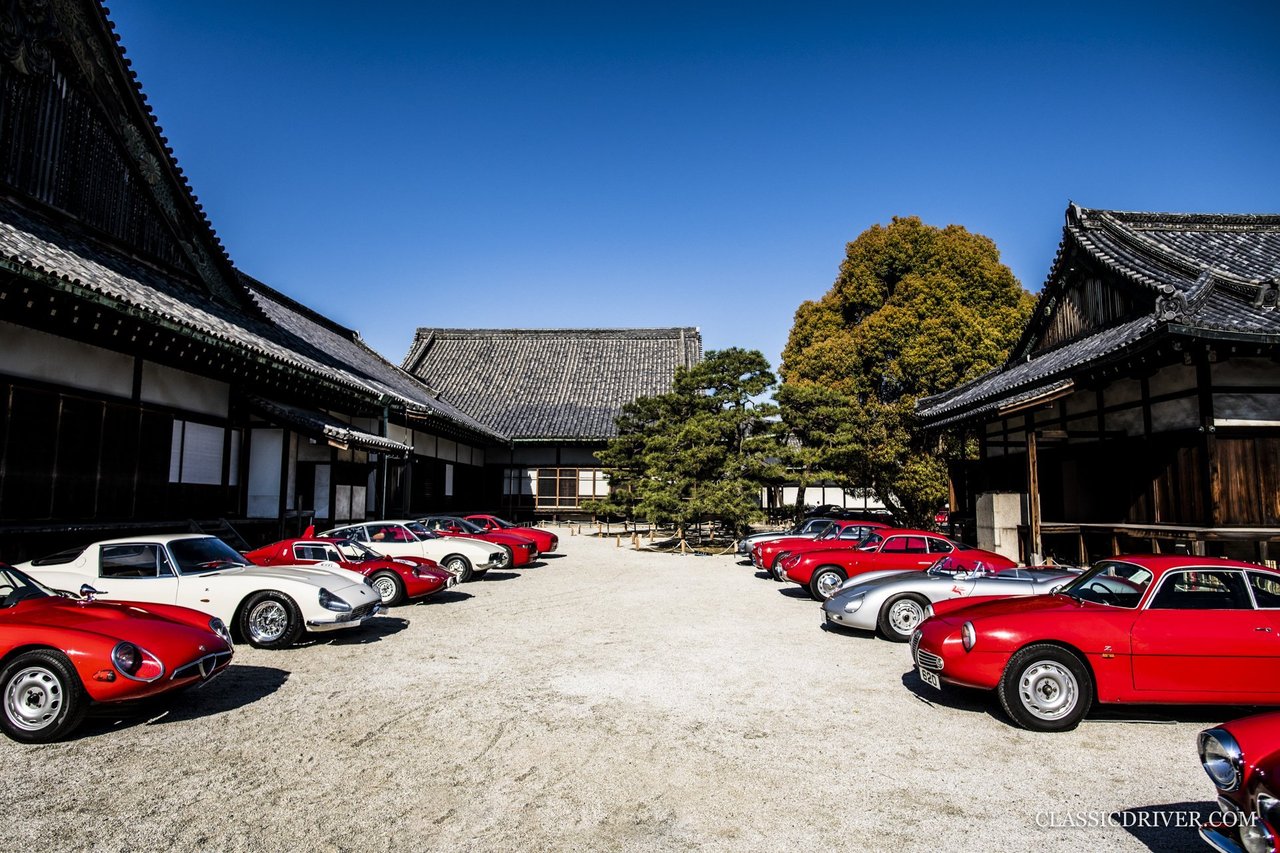 Rémi Dargegen jetted off to Japan back in April for the Concorso d'Eleganza Kyoto. With Zagato celebrating its centenary in style and three classes dedicated to Lamborghini, the show proved to be a showcase for Italian coachbuilding culture's most seldom-seen classics.
Among the most significant automotive anniversaries of 2019 was the centenary of Zagato, the Milanese design studio responsible for shaping over 440 evocative and opinion-polarising cars. During a visit to its HQ, we asked third-generation boss Andrea Zagato to reflect on 100 years of avant-garde design.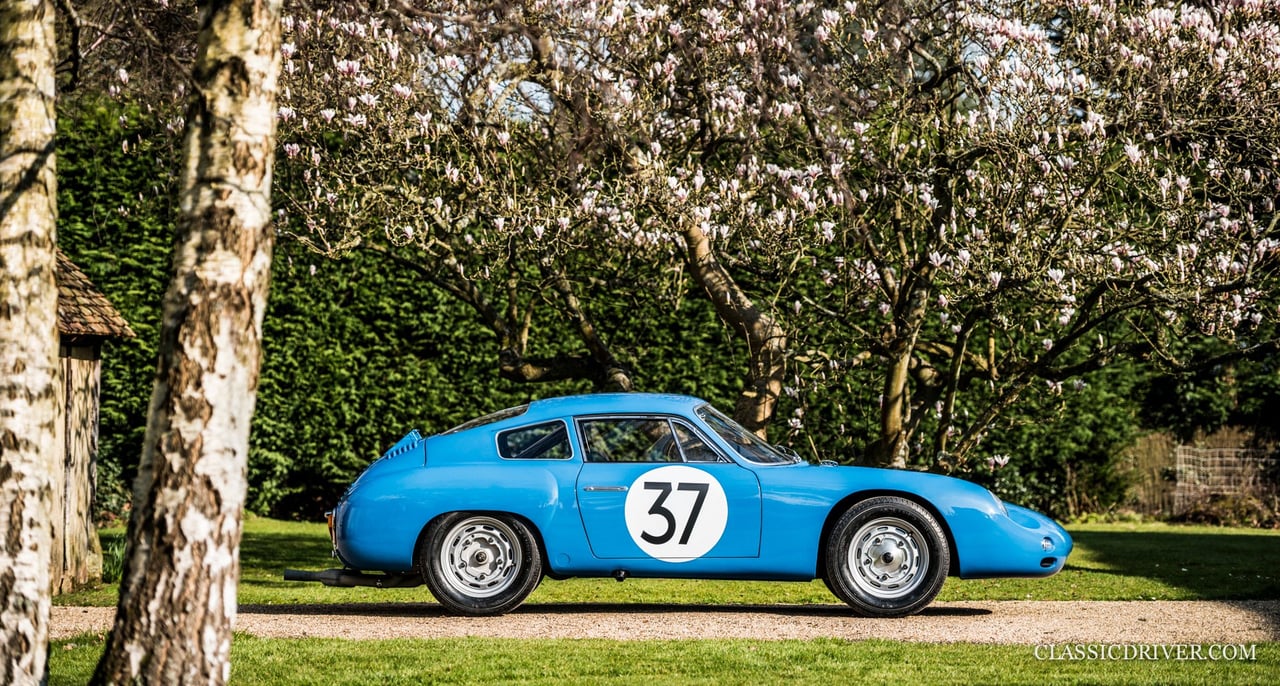 A memorable meeting of Teutonic thoroughness and Italian fire, the 356 Carrera GTL Abarth is among the rarest and most beautiful Porsche sports-racing cars of them all, legends such as the 550 Spyder and 917 included. And this particular car proved it was so much more than a pretty face.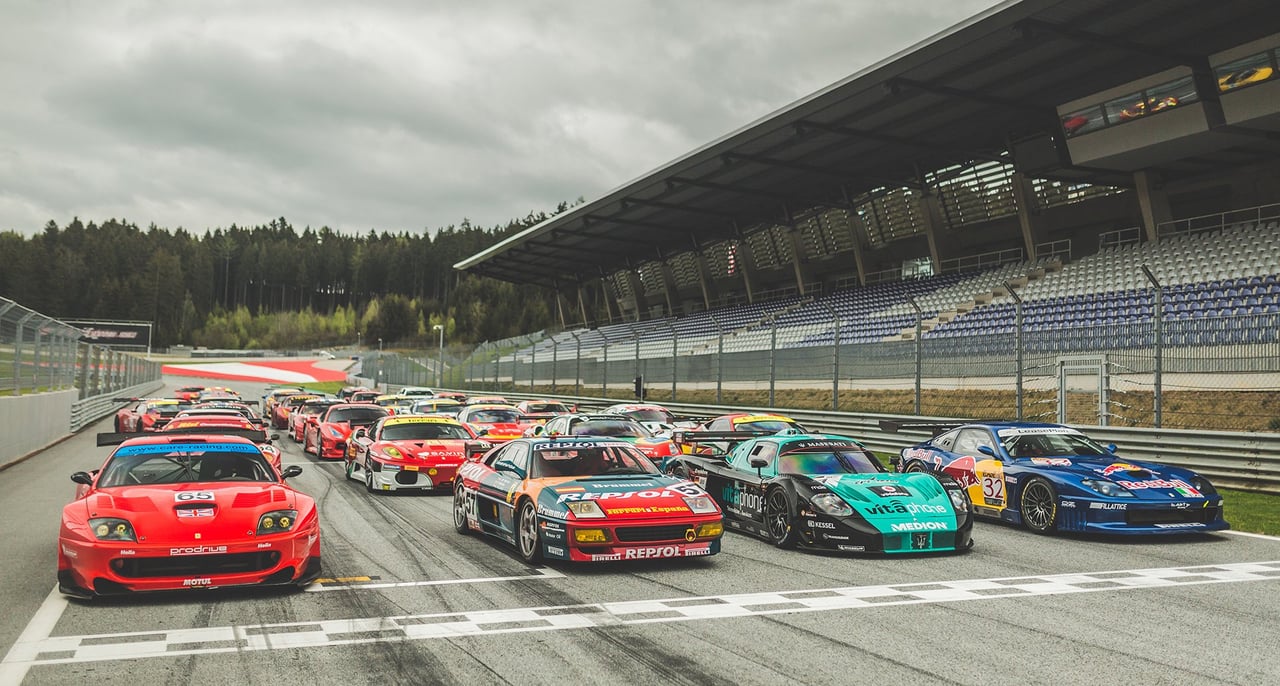 With the interest in modern-era GT racing cars rocketing by the day, the 2019 Challenge & GT Days at the Red Bull Ring in Austria felt very opportunely timed. We'll never forget the sonorous song of some 50 Ferrari racers ricocheting around the hills of Spielberg.
Among the most epic and challenging historic road rallies in the world, the Tour Auto Optic 2000 rolled across France like thunder in May. Fortunately, our man Mathieu Bonnevie was in hot pursuit to ensure you didn't miss any of the action.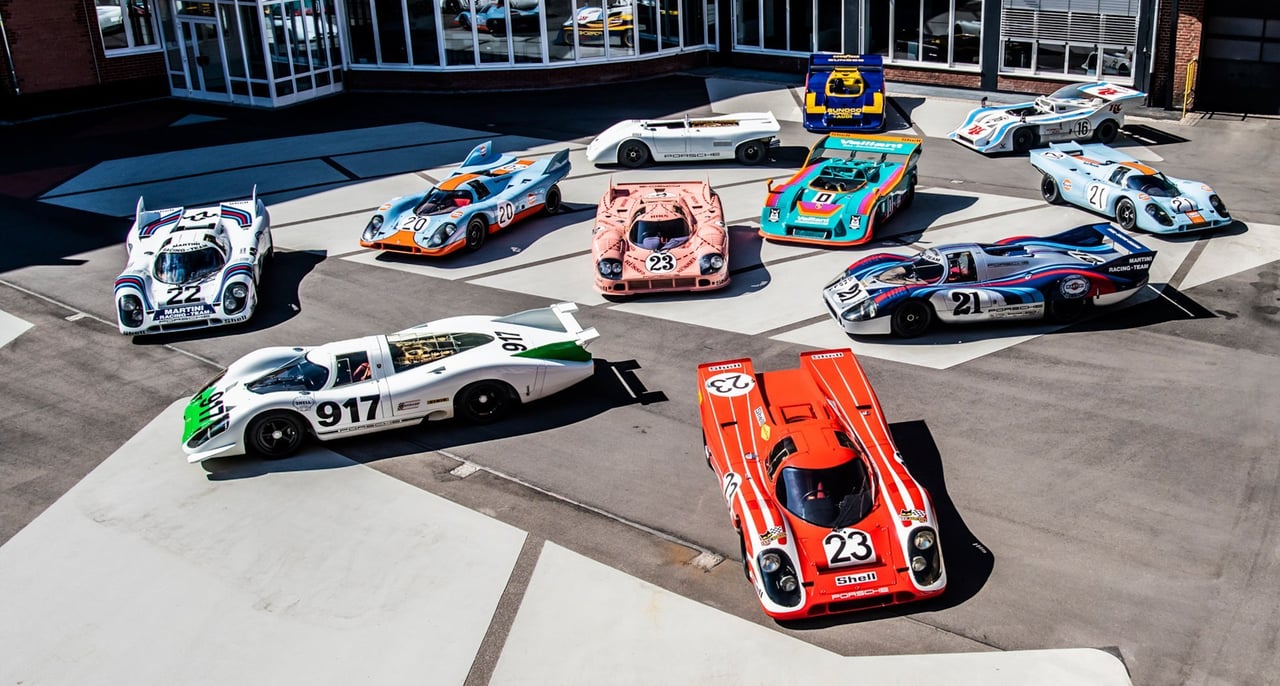 In what must have felt like his birthday and Christmas present rolled into one, Rémi Dargegen had the once-in-a-lifetime opportunity to photograph 11 Porsche 917s at their maker's historic Werk 1 building in Zuffenhausen. As 50th anniversaries celebrations go, Porsche knows how to throw a party.
Entombed in a Jacksonville garage for 53 years, this Mercedes-Benz 300SL 'Gullwing' – just the 43rd example to roll off the production line in Stuttgart – is perhaps the greatest automotive barn-find of all time. We were granted an exclusive audience with the car when it returned to its birthplace.
Just days before the most flamboyant Bentley Continentals from the 1990s were celebrated at Guglielmo Miani's inaugural Fuoriconcorso, we drove this rather remarkable example of Crewe craftsmanship to Lake Como for an unusual photo shoot.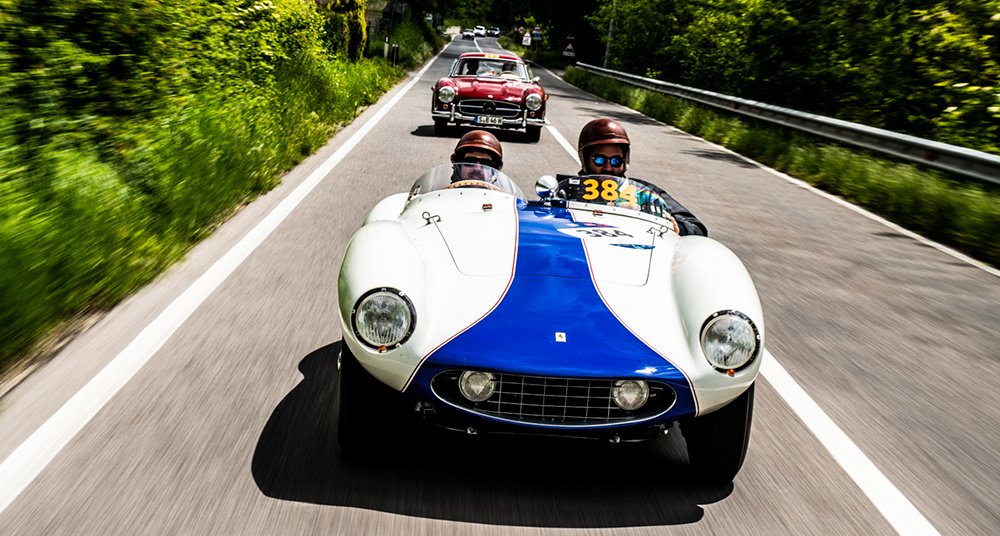 It was going to take more than a persistent downpour or two to dampen the party atmosphere that pervaded this year's Mille Miglia retrospective. Once again, Rémi Dargegen was in hot pursuit of the most beautiful race in the world.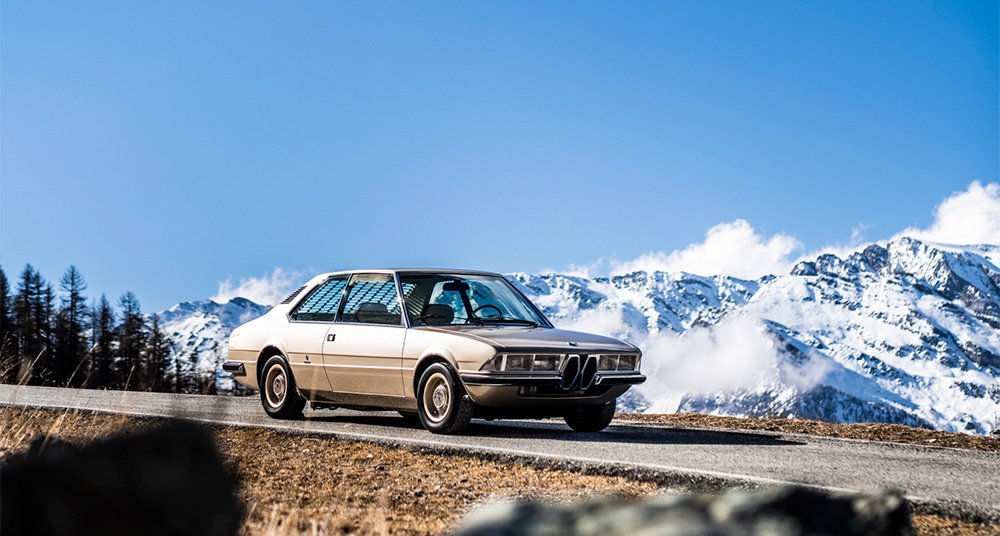 One of the most significant projects our counterpart creative agency CD Works undertook this year was helping BMW Classic to launch its revived Garmisch saloon at the Concorso d'Eleganza Villa d'Este. The recreation of a show car drawn and developed 50 years ago by the design visionary Marcello Gandini, the BMW Garmisch proved very popular both at the show and on the Internet. Job done!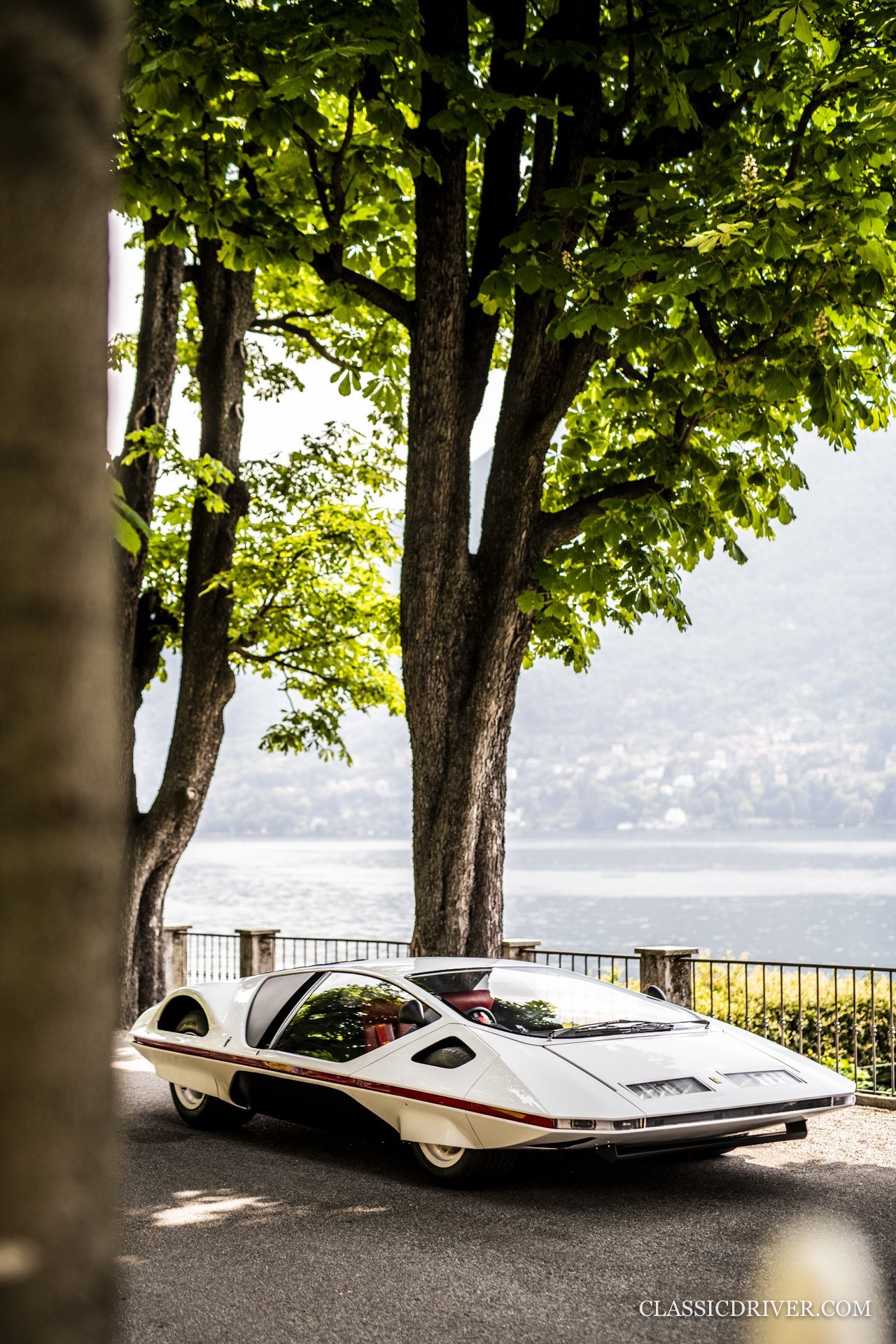 The ultimate collector car game of thrones, the Concorso d'Eleganza Villa d'Este never fails to astound with its automotive, human and environmental beauty. Despite the rain, this year's affair on the gently lapping shores of Lake Como was one for the books.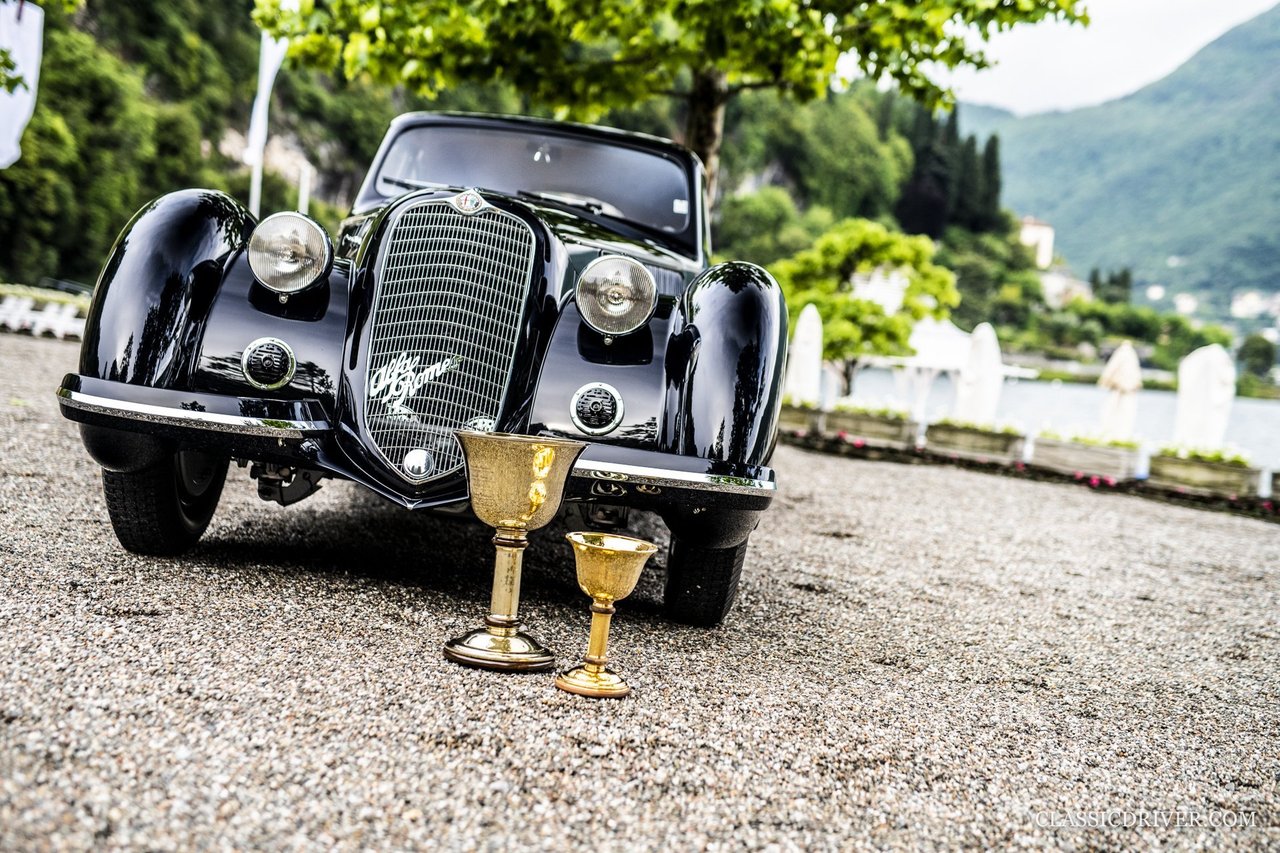 In what was a remarkable achievement, David Sydorick's 1937 Alfa Romeo 8C 2900B won both the audience-voted Coppa d'Oro and the prestigious 'Best of Show' awards at Villa d'Este. The car is no stranger to the international concours scene, having won at both Pebble Beach and Chantilly Arts & Elegance.
Guglielmo Miani celebrated Bentley's 100th birthday with Fuoriconcorso on Lake Como during the Villa d'Este weekend, a small but top-notch gathering of custom-built Bentley Continentals from the 1990s that provided a glimpse at the future of concours events.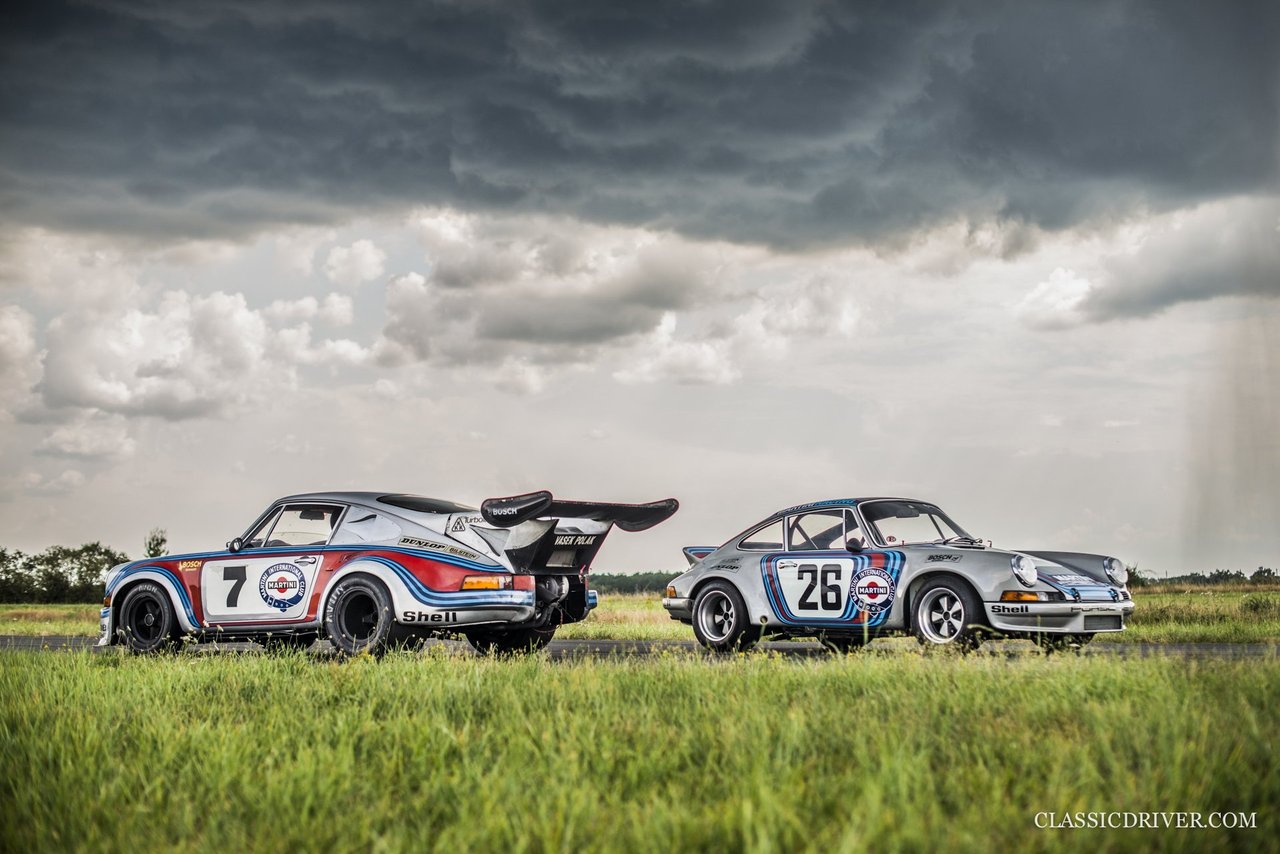 During the competitive career of the Porsche 911 Carrera RSR codenamed R5 by the factory, the car went through a dramatic transformation into a turbocharged titan. Regrettably, a restoration in the noughties erased its second and arguably most significant guise, which is why R5's new owner resurrected it with an entirely authentic recreation.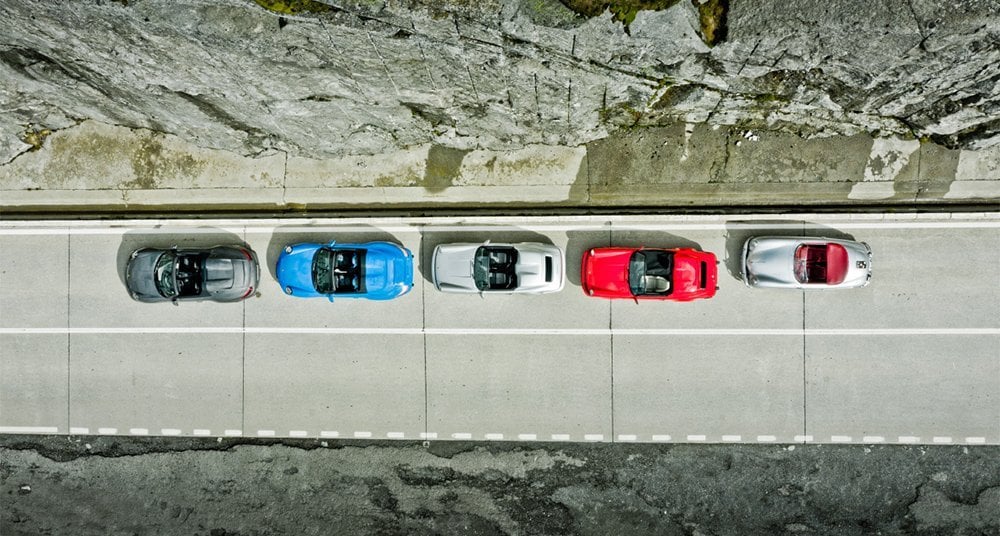 Ever since the 1950s, the Porsche Speedster has stood for puristic driving fun. Now, Porsche has continued the tradition with the new, limited-edition 911 Speedster. We arranged a summit with all five Speedster generations on the breath-taking Gotthard Pass.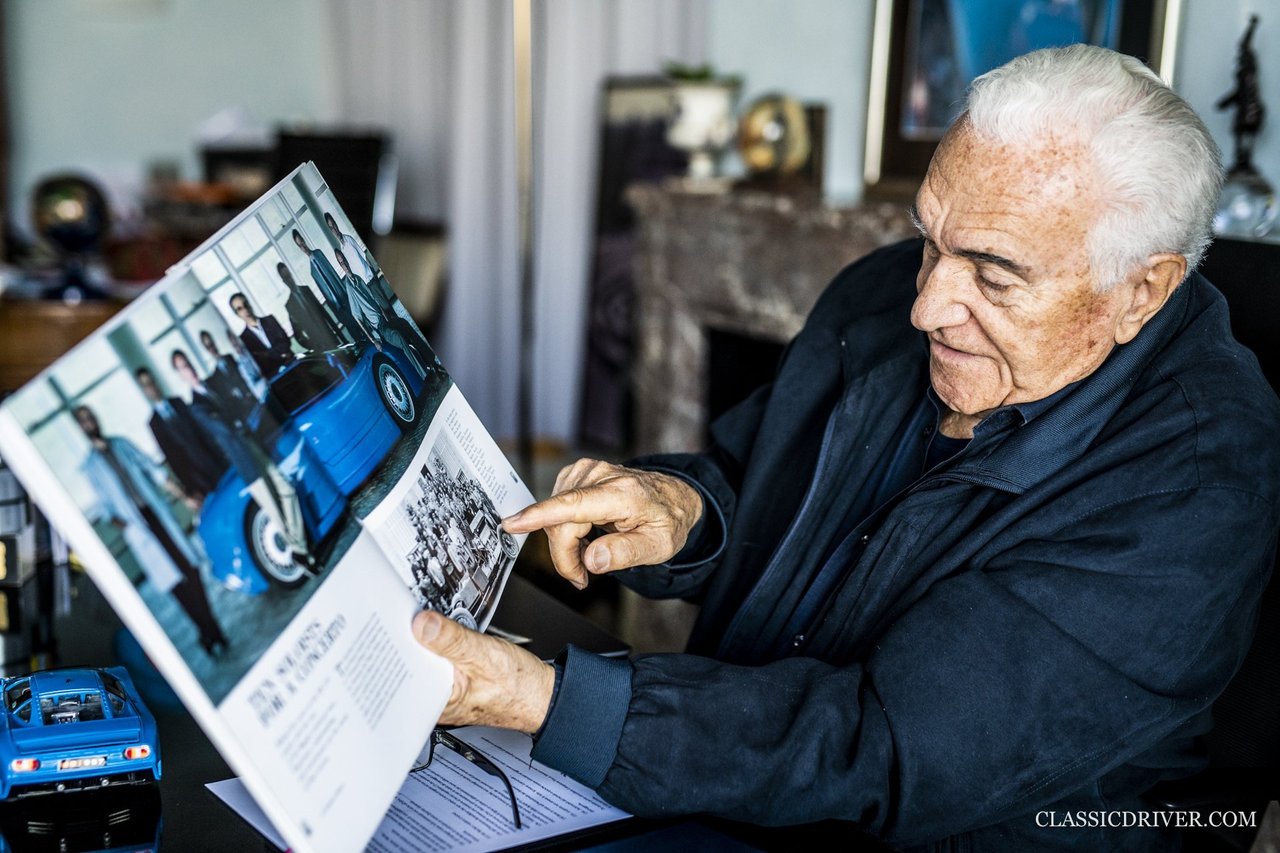 It's been a big year for the Bugatti EB110, which until now was never officially recognised by the current Volkswagen-owned marque. One of our most memorable stories in 2019 was undoubtedly our visit to Trieste in Italy to meet Romano Artioli, the charismatic Italian businessman who revived Bugatti in the 1990s and brought the mighty EB110 to fruition.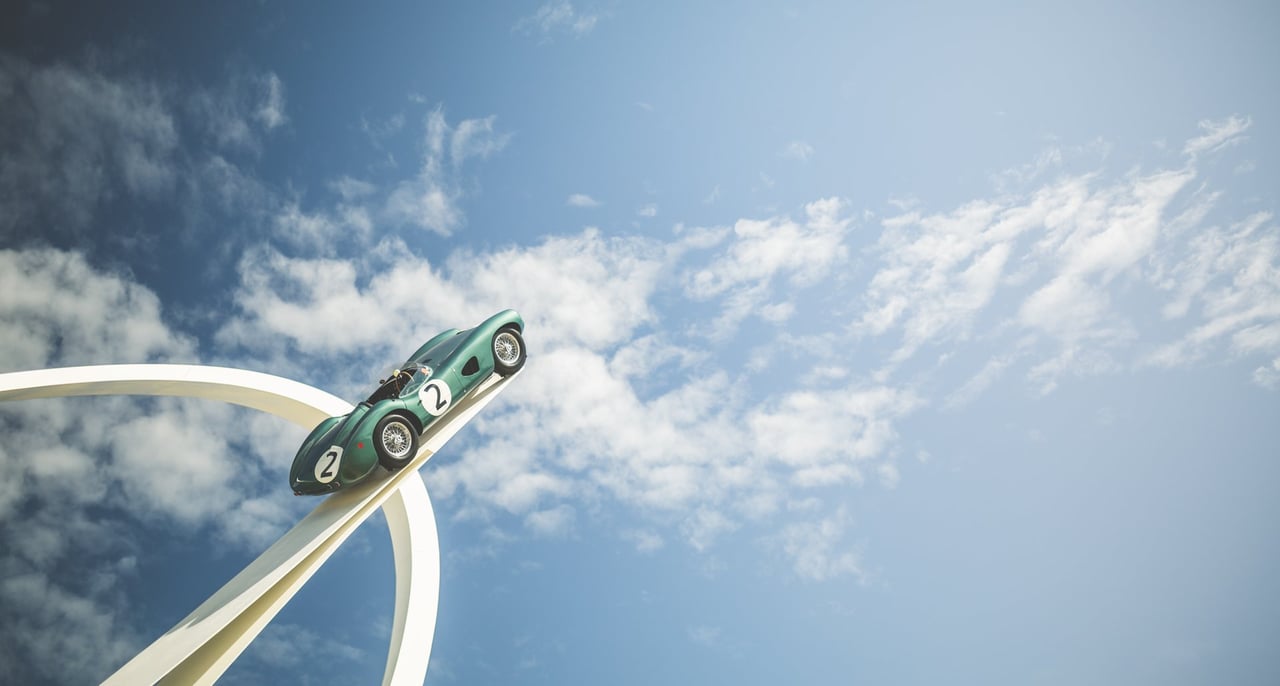 If there's a facet of automotive history in which you're particularly interested, be it Edwardian pioneers, post-War GT sports cars, contemporary Formula 1 or our autonomous future, the Duke of Richmond will have indulged you at the Goodwood Festival of Speed in 2019. There's simply no other event that showcases such a broad and diverse cross-section of the car world.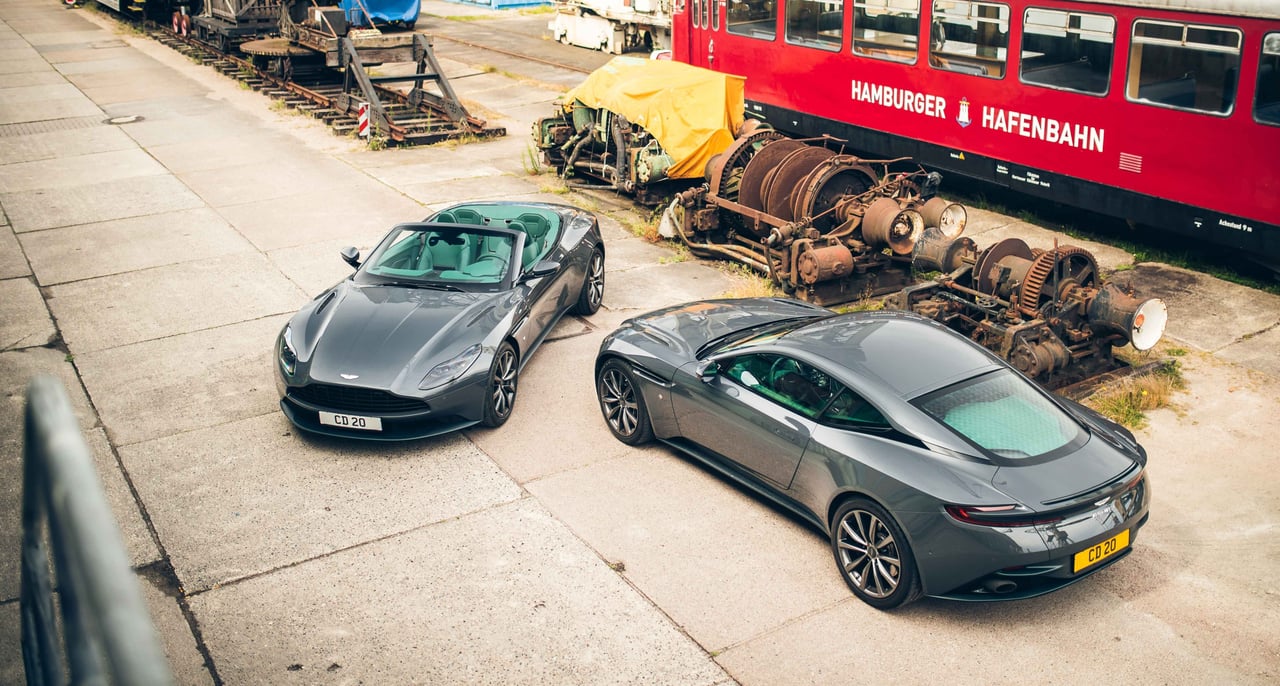 When the opportunity arose to unite both the Coupé and Volante Aston Martin DB11 Classic Driver Editions in our birthplace of Hamburg, we immediately switched on our Out of Office emails and prepared to indulge in a day of unadulterated driving pleasure.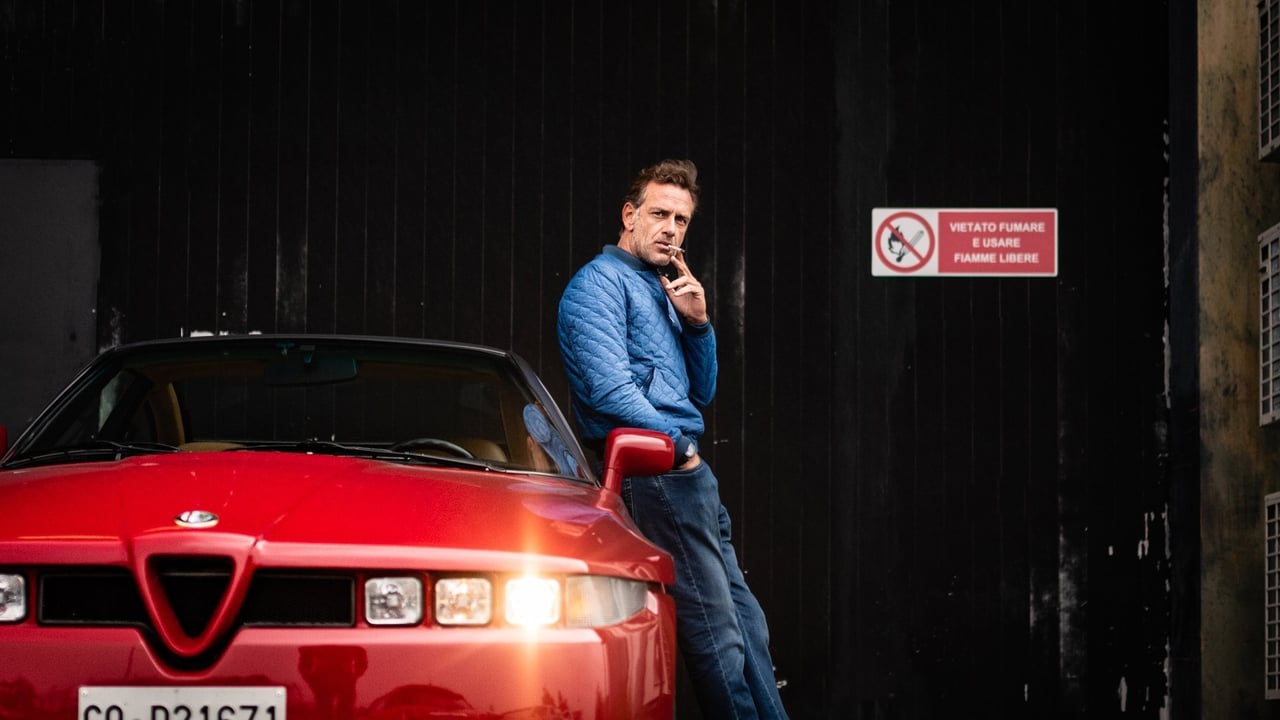 A true icon of postmodern Milanese design and one of Zagato's most avant-garde cars, the Alfa Romeo SZ is a pivotal car in the 100-year history of the Milanese design studio. Our good friend Guglielmo Miani took us for a spin in his beautiful example in July.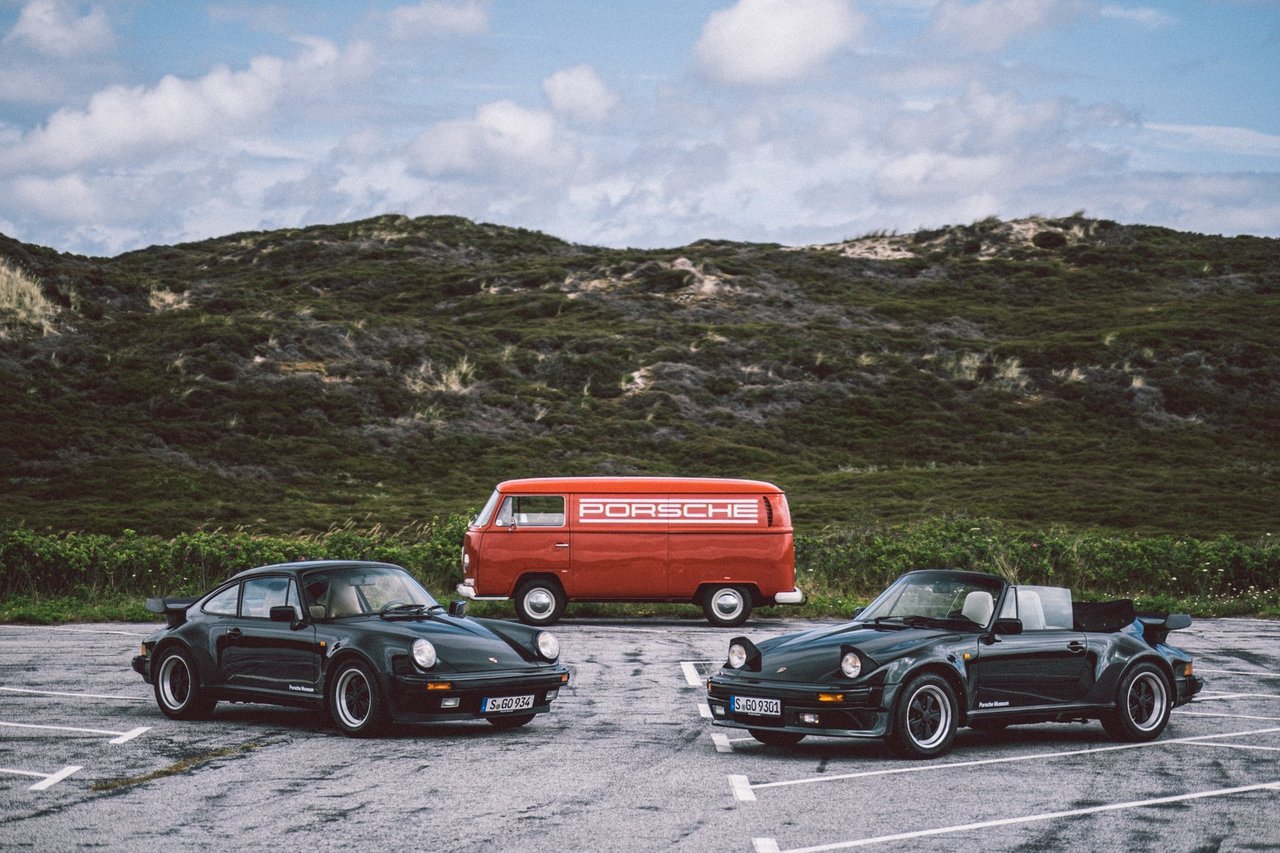 Who dares to go flat-out in a Porsche 930 Flatnose? Our author Błażej Żuławski had a great day driving the iconic 1980s supercar on the glamorous island of Sylt, despite the abysmal weather.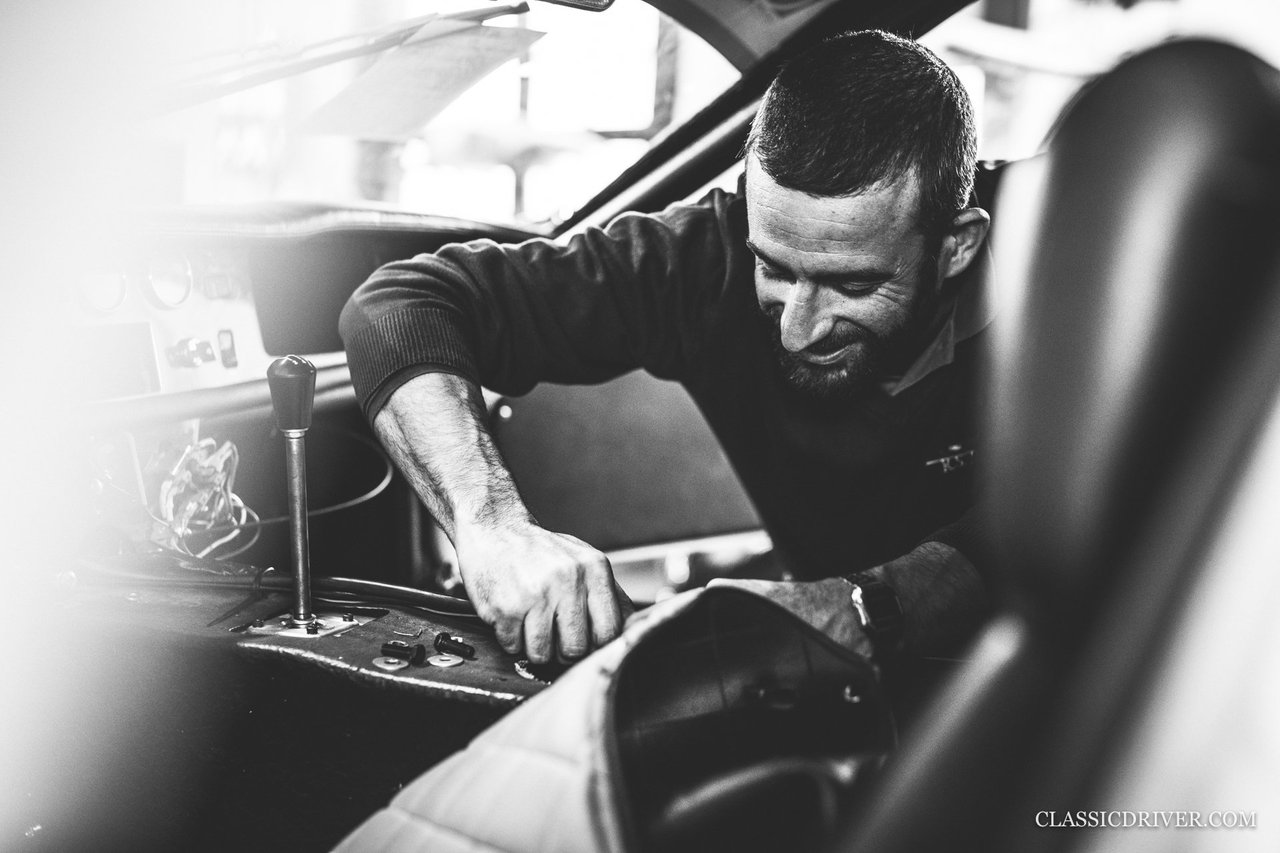 The workshop of RS Historics near Monza is one of the go-to places in Europe when it comes to historic racing car preparation and restoration. Rémi Dargegen got his hands dirty during a visit to the founder and master mechanic Davide Riparbelli.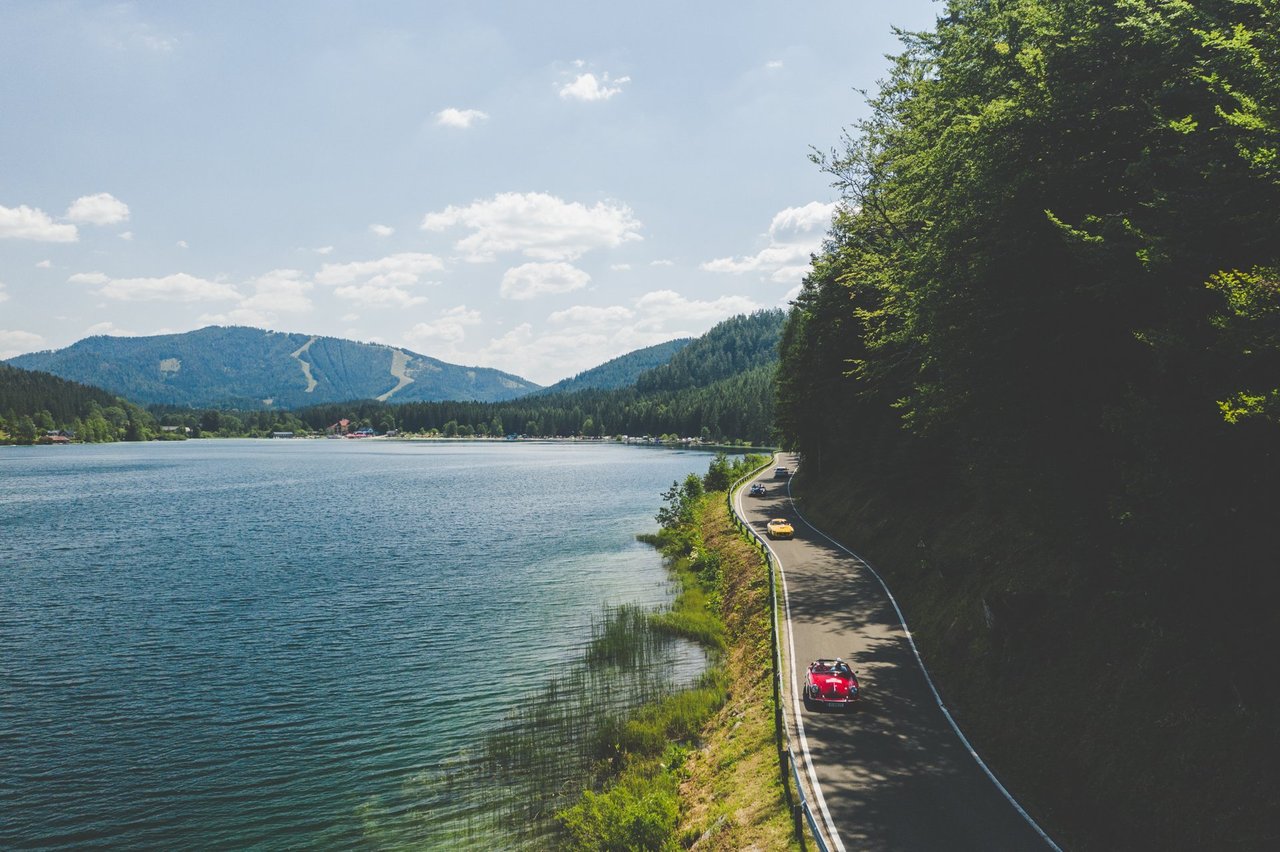 One of 2019's greatest surprises was the Ennstal-Classic in Austria, during which we joined Porsche Design and a raft of racing legends including Mark Webber and Hans-Joachim Stuck. It really was one of the most pleasurable and picturesque historic road rallies we've experienced.
Toby Mellor is a next-generation automotive designer who's capitalising on the burgeoning, industry-wide demand for the unique. We spent a day with him and his beloved Volkswagen Jetta exploring London's East End, his home and workplace from where he draws much of his inspiration.
Anyone who thought the romance of flight was dead and buried were proven extremely wrong when two British pilots – Steve Brooks and Matt Jones – flew a beautifully original Supermarine Spitfire on an epic four-month, 27,000-mile journey around the world. And we were there to bid them godspeed as they embarked on The Longest Flight.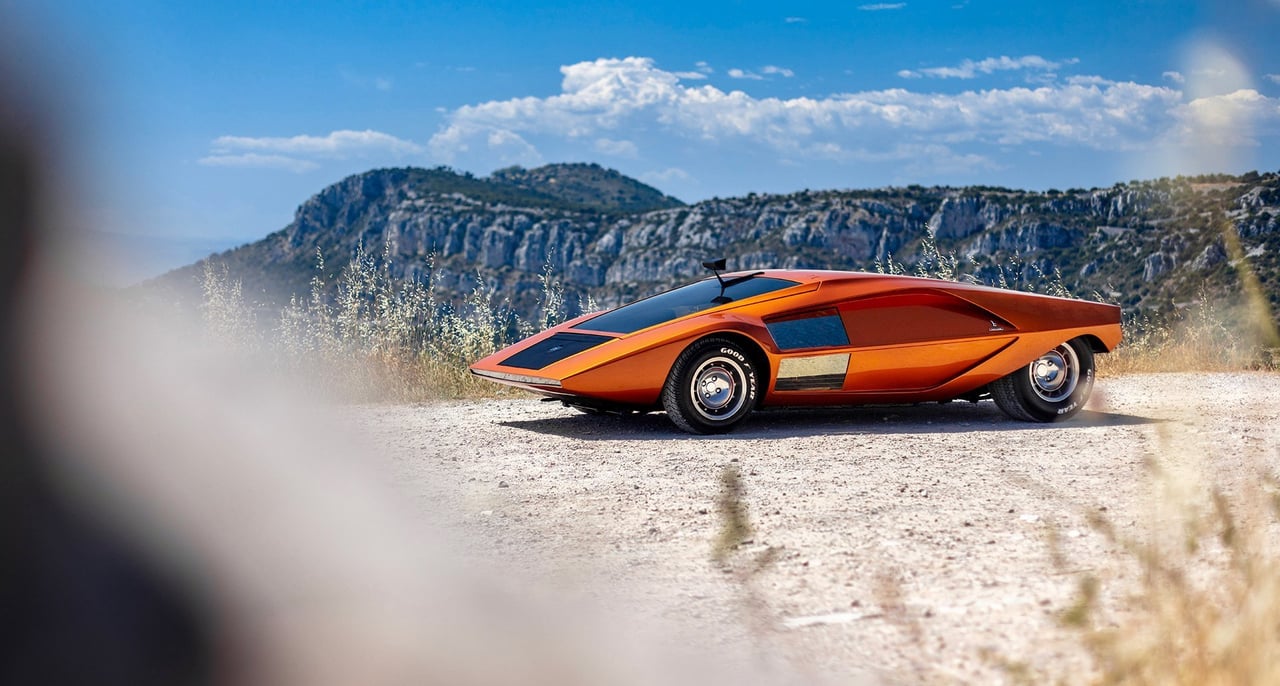 Seeing as significant a car as the unique Lancia Stratos Zero at a show is rare enough, but to capture Marcello Gandini's wedge-shaped masterpiece alone in the wild is a truly once-in-a-lifetime opportunity, as one French photographer found out.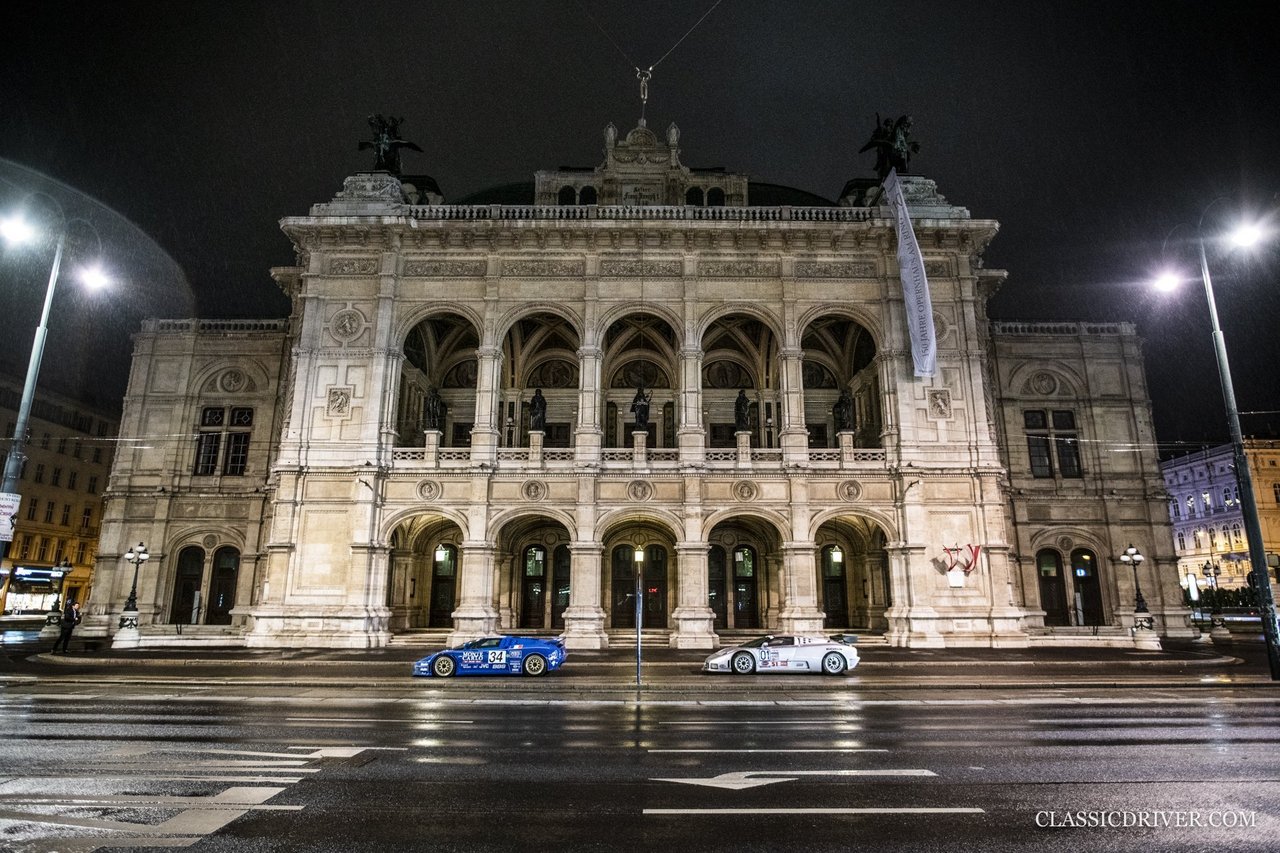 If there's one story that made the biggest waves with our readers and followers this year, it must have been the 24 Minutes of Vienna with two Bugatti EB110 racing cars. We won't give too much away – you'll have to read about that wild night in Vienna here.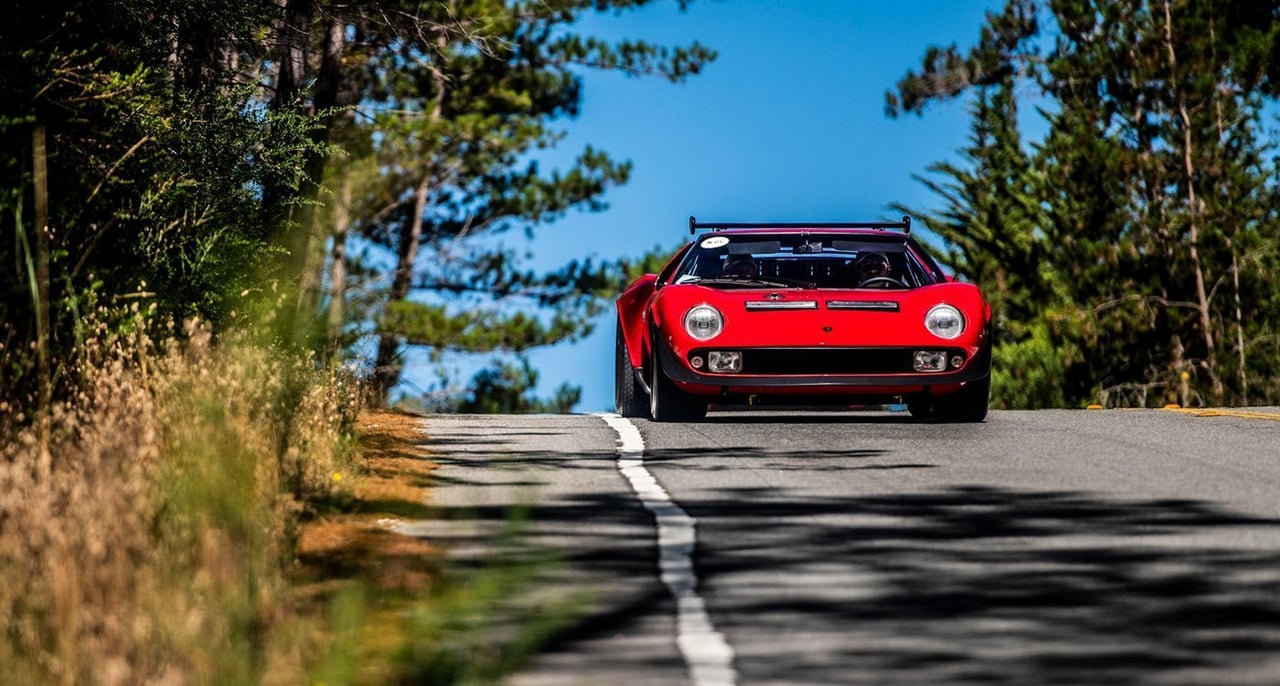 Never before had so many people taken part in the traditional Pebble Beach Tour d'Elegance, which is staged for the multi-million-dollar classics poised to line the fairways of Pebble Beach in Sunday's prestigious Concours d'Elegance. It was arguably our highlight of the entire Monterey Car Week in 2019.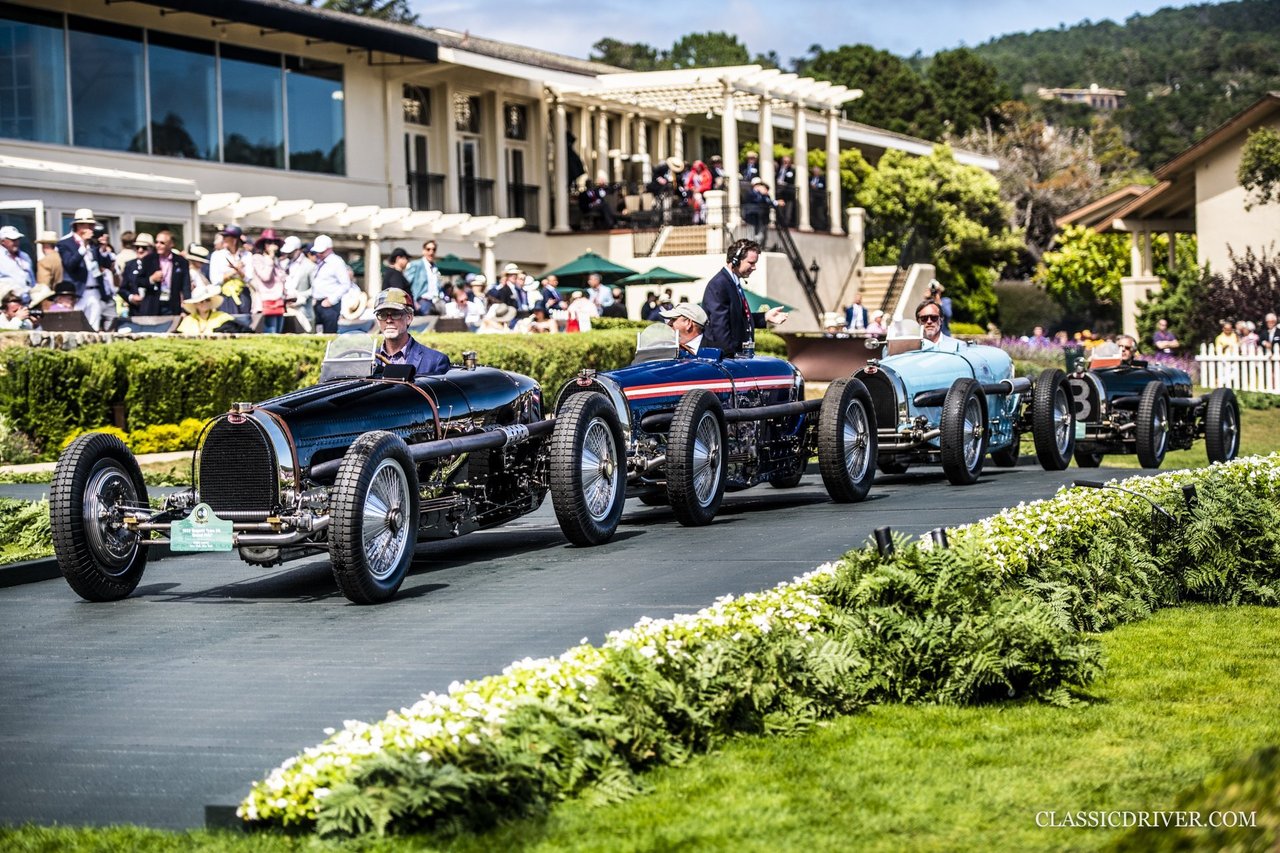 That's not to say that Sunday's Pebble Beach Concours d'Elegance wasn't a spectacular affair – the unrivalled automotive beauty pageant miraculously manages to always attract cars we've simply never seen before and 2019 was no exception.
Celebrating the 'oddball, mundane and truly awful' and featuring such classes as 'Rueful Britannia', 'Needlessly Complex Italian' and 'Swedish Meatballs', the Concours d'Lemons has been a Car Week fixture for the past decade. And you thought the collector car world had lost its sense of humour?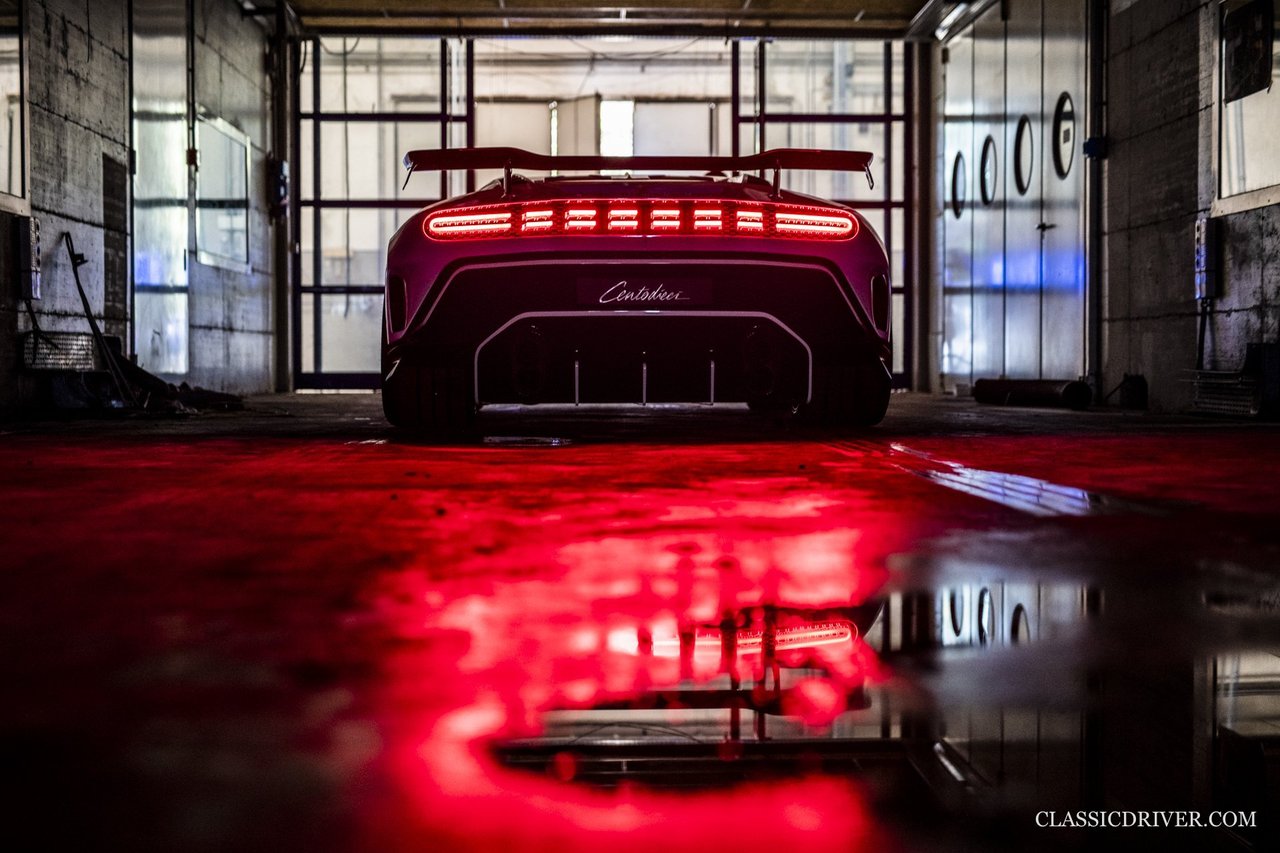 At this year's The Quail, A Motorsports Gathering, Bugatti revealed its hotly anticipated tribute to the EB110, christened the Centodieci. Several weeks prior to the glitzy California launch, Rémi Dargegen was granted an audience with the car at the abandoned Bugatti Automobili factory in Campogalliano, Italy, where the EB110 was born in the 1990s.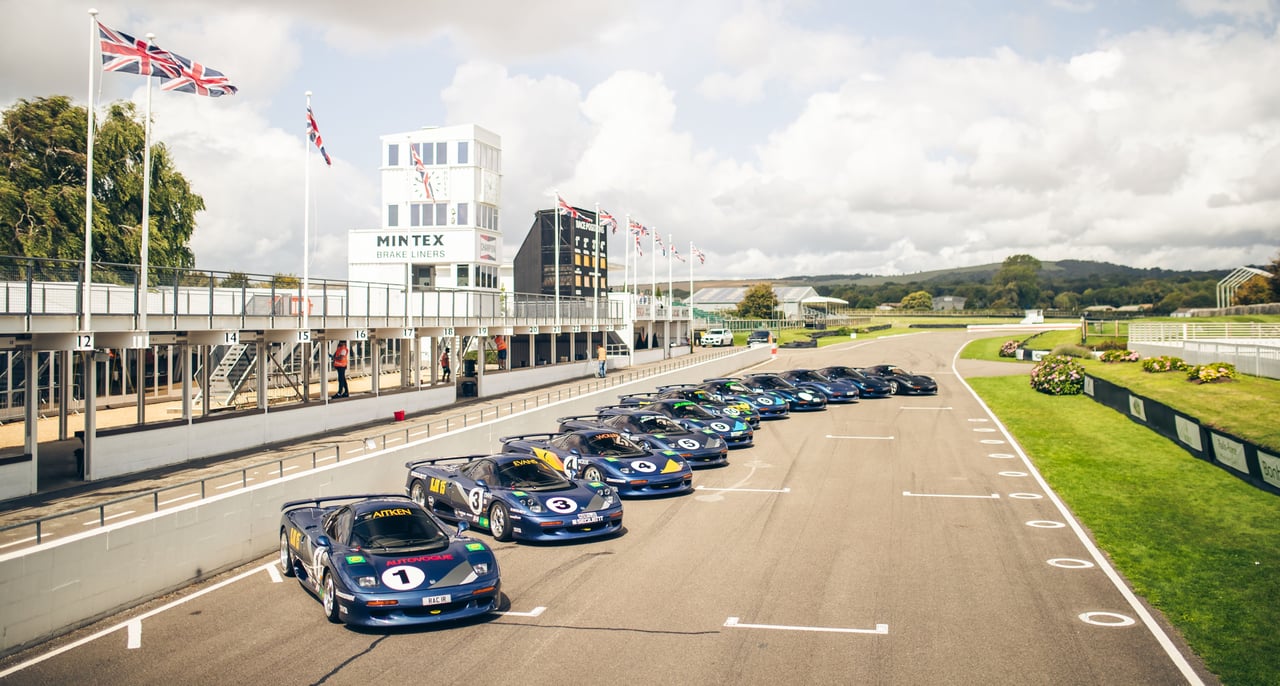 In August, the Goodwood Motor Circuit bore witness to the largest gathering of Jaguar XJR-15s in 28 years. Naturally, we jumped at the chance to head to sunny West Sussex and find out why this race-bred Big Cat has finally emerged from the shadows.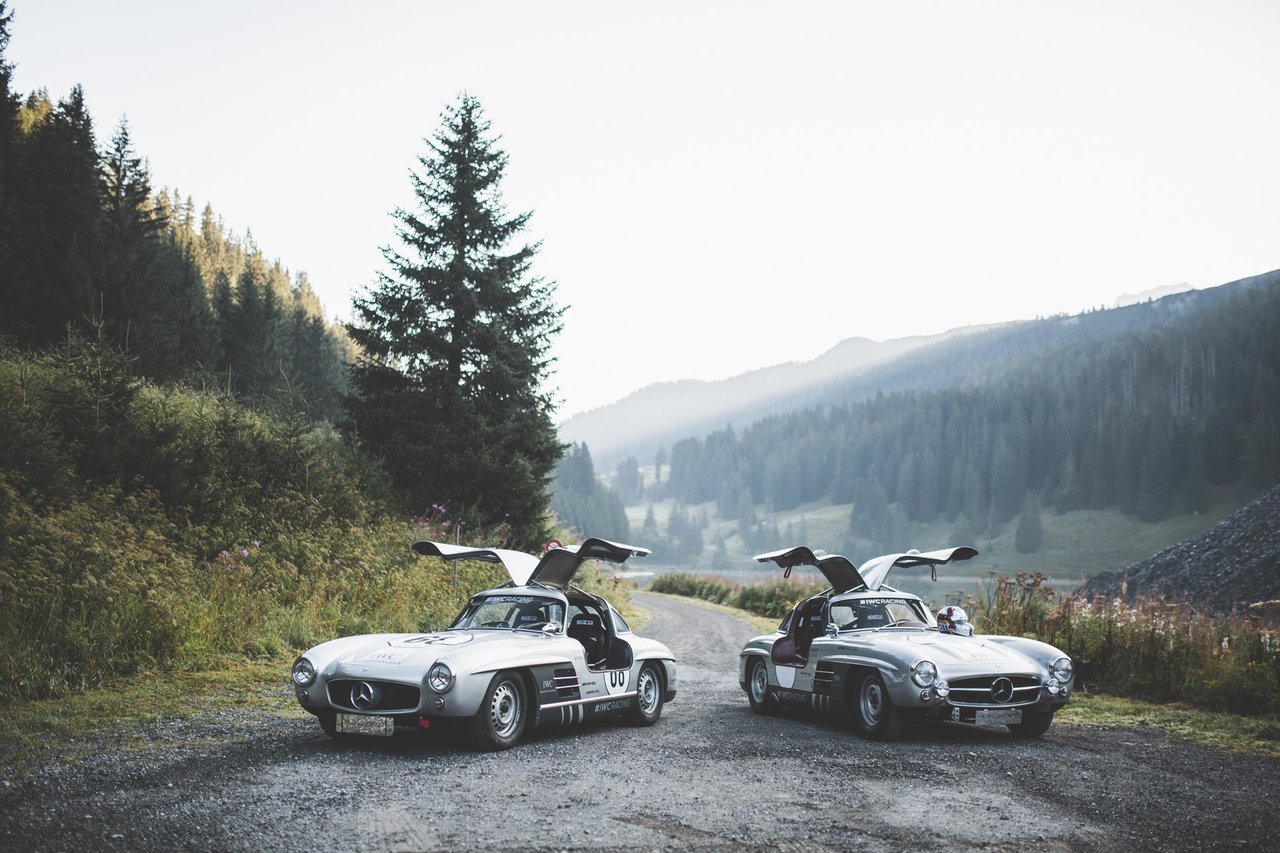 A celestial celebration of speed, the 2019 Arosa ClassicCar was an event we covered extensively on Classic Driver. And rightly so – the historic hill-climb race set the bar for high-speed thrills and aesthetic exultation very high indeed.
A world-first display of Zagato-bodied Aston Martins, a special centennial celebration for Bentley and what is arguably the most significant Ferrari of them all combined to make this year's Concours of Elegance at Hampton Court Palace the finest edition yet.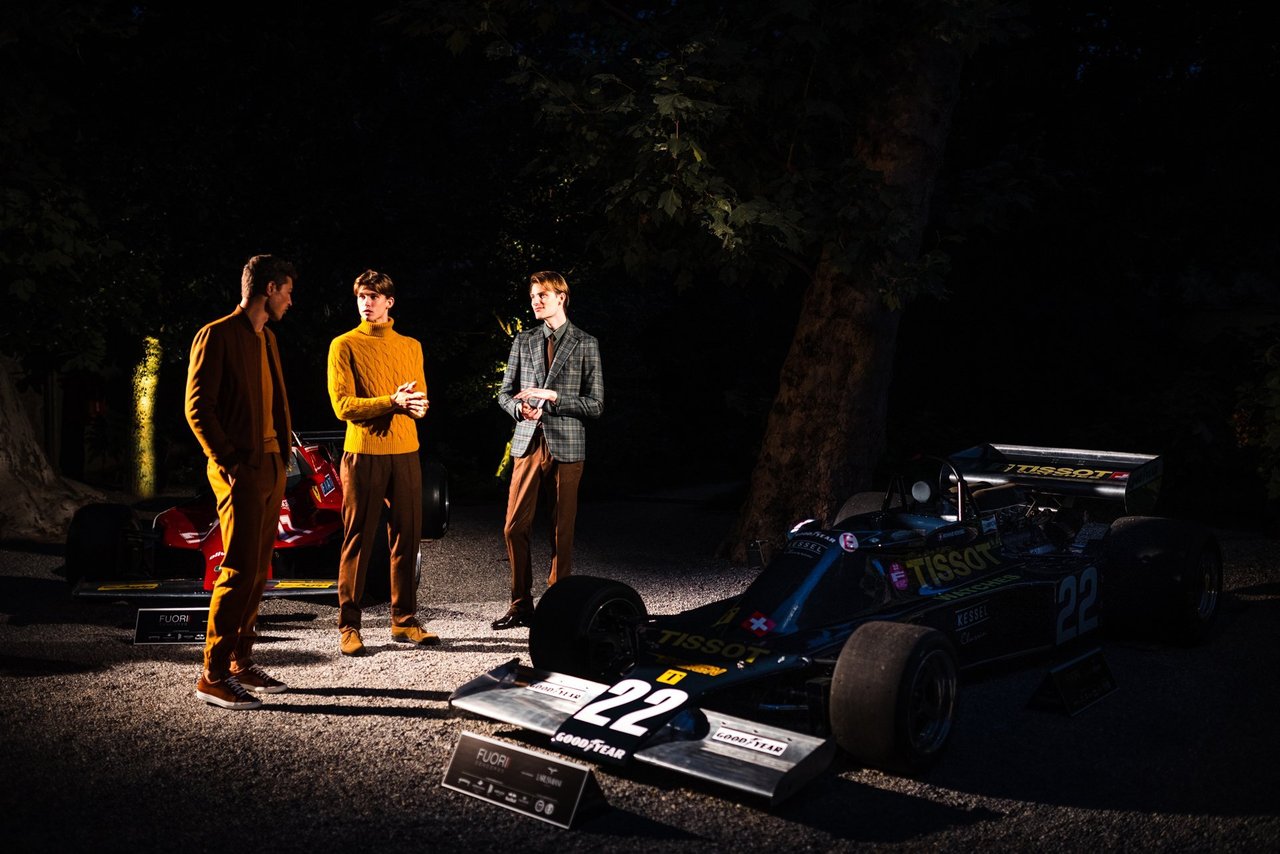 Following up the successful first edition on Lake Como, Guglielmo Miani staged the second Fuoriconcorso in Milan on the occasion of the Italian Grand Prix at nearby Monza. Five glorious racing cars took centre stage at the glamorous Villa Necchi Campiglio in what was a party to remember.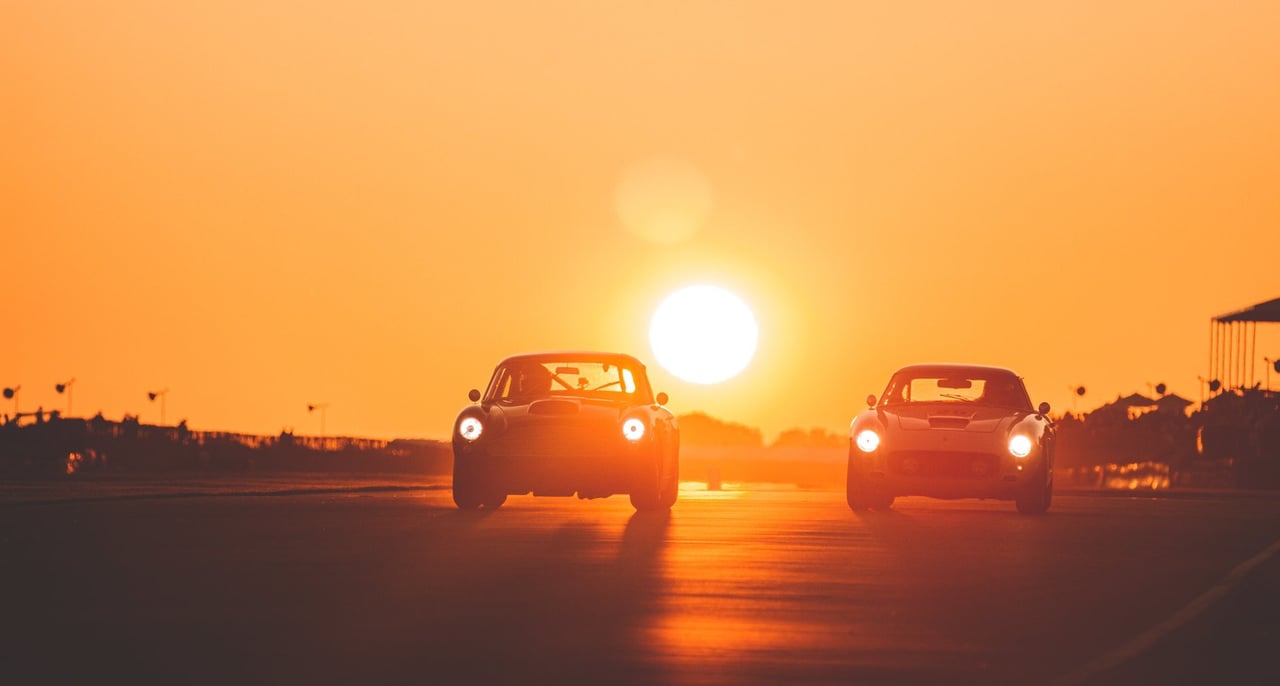 The Kinrara Trophy race on Goodwood Revival Friday this year provided opportunely situated photographers with a sunset spectacle they'll never forget. Robert Cooper's shot looking back down the Lavant Straight into the face of the sun as an Aston Martin DB4 and Ferrari 250 GT 'Short-Wheelbase' hit the anchors into Woodcote might just be our photograph of the entire year.
As a visionary for the Italian shoe brand Tod's, Michele Lupi constantly treads the borders between fashion, design and culture. In September, he invited us on a personal tour of his hometown Milan in his wonderful 1982 Mercedes-Benz 280 TE.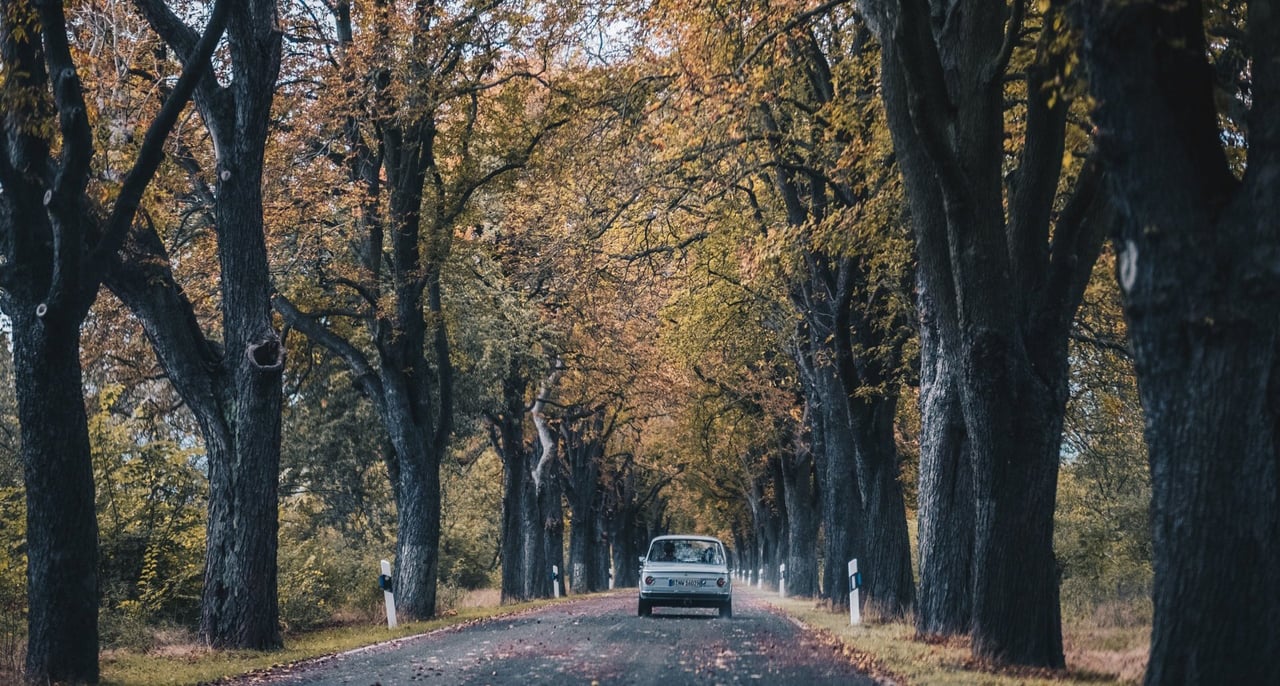 The Flitzer Club hosted its inaugural outing at the beginning of October, and in a bid to find out if Berlin's car culture is as complex, crazy and cool as the city itself, Błażej Żuławski buckled up for the ride.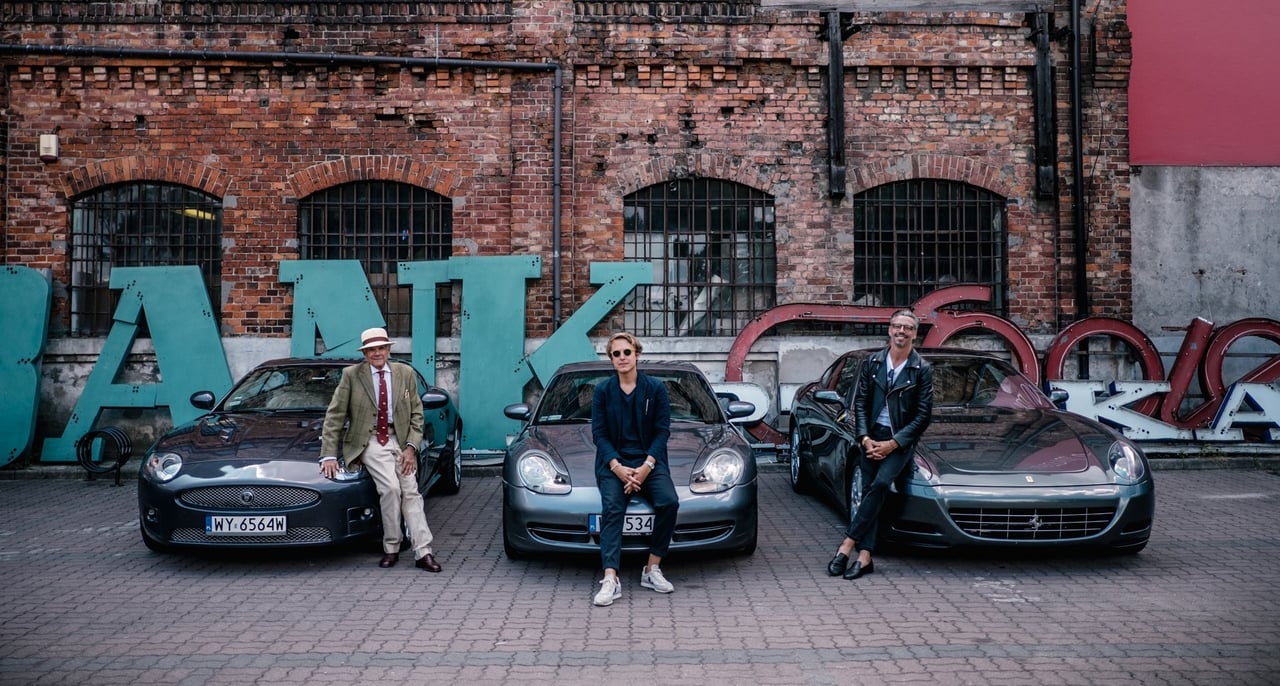 One sunny October weekend in Warsaw, Błażej Żuławski joined two of his friends, both of whom own cars from the 2000s with great potential, to establish what makes a 'future classic'.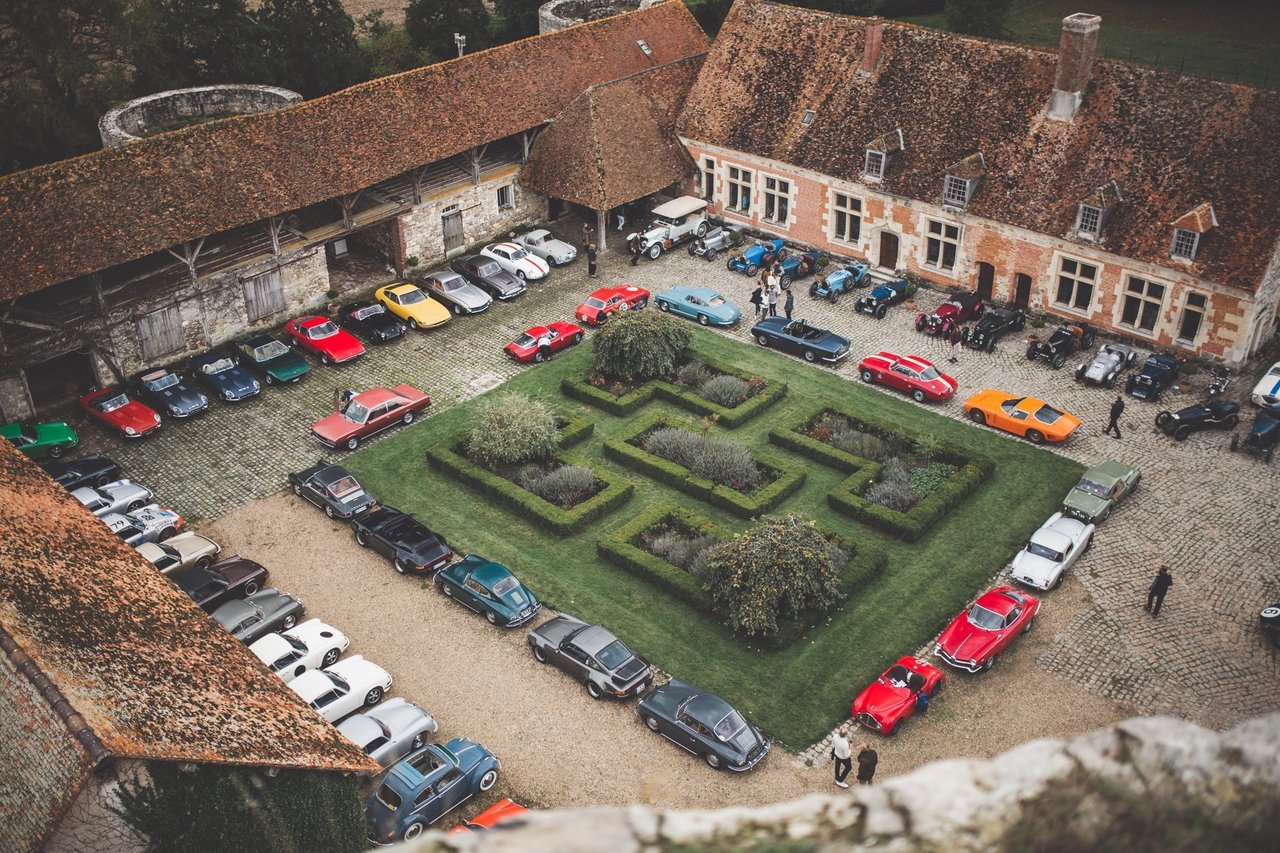 If Journées d'Automne represents the future of automotive events, then we can definitely get on board. Outstanding food and wine, locations that slap you around the face with their beauty and a selection of automotive treasures that will have you yearning to own an old car, the intimate event is a fantastic weekend of casual motoring.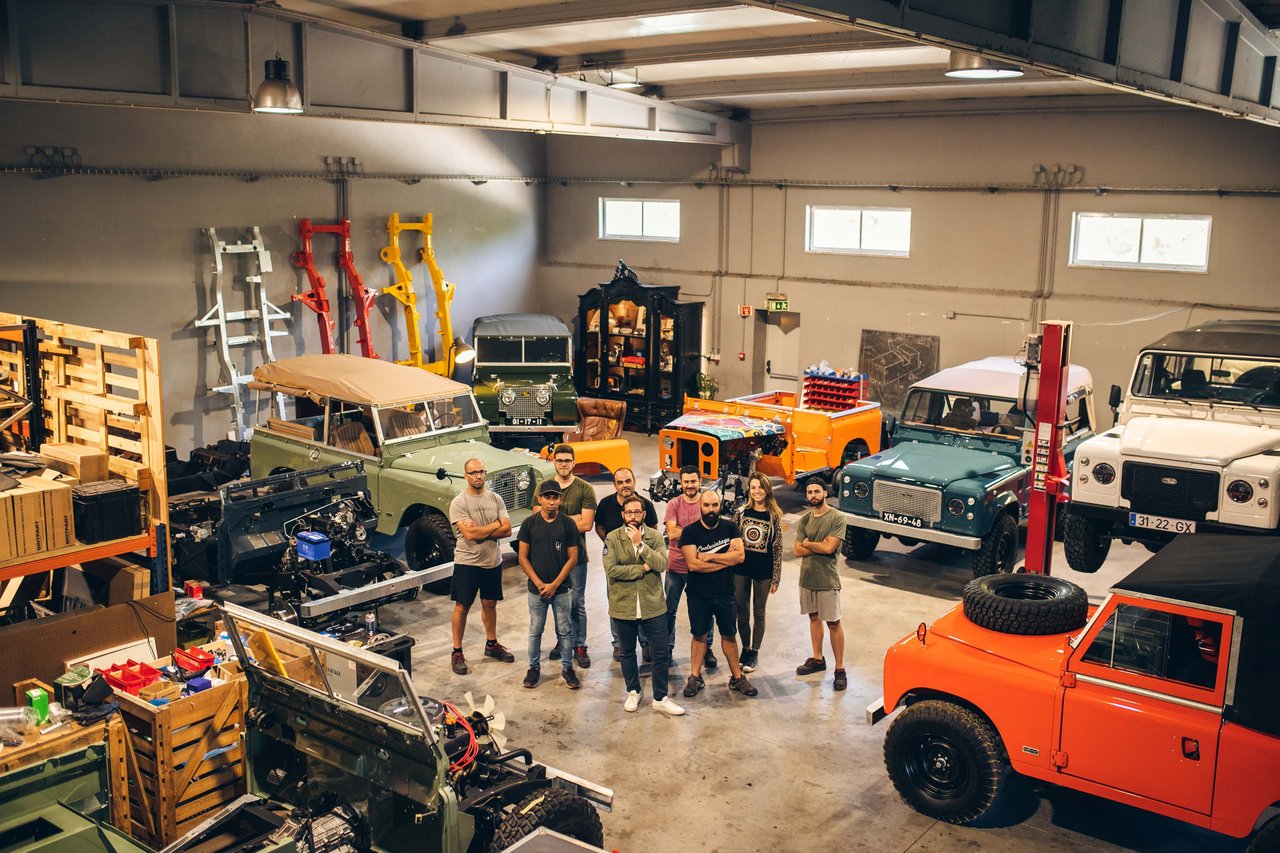 Over the last seven years, Cool & Vintage has created an aesthetic for its tastefully modified Land Rovers that is instantly recognisable among its cult following around the world. We thought it was high time to pay a visit to its Lisbon hipster haven.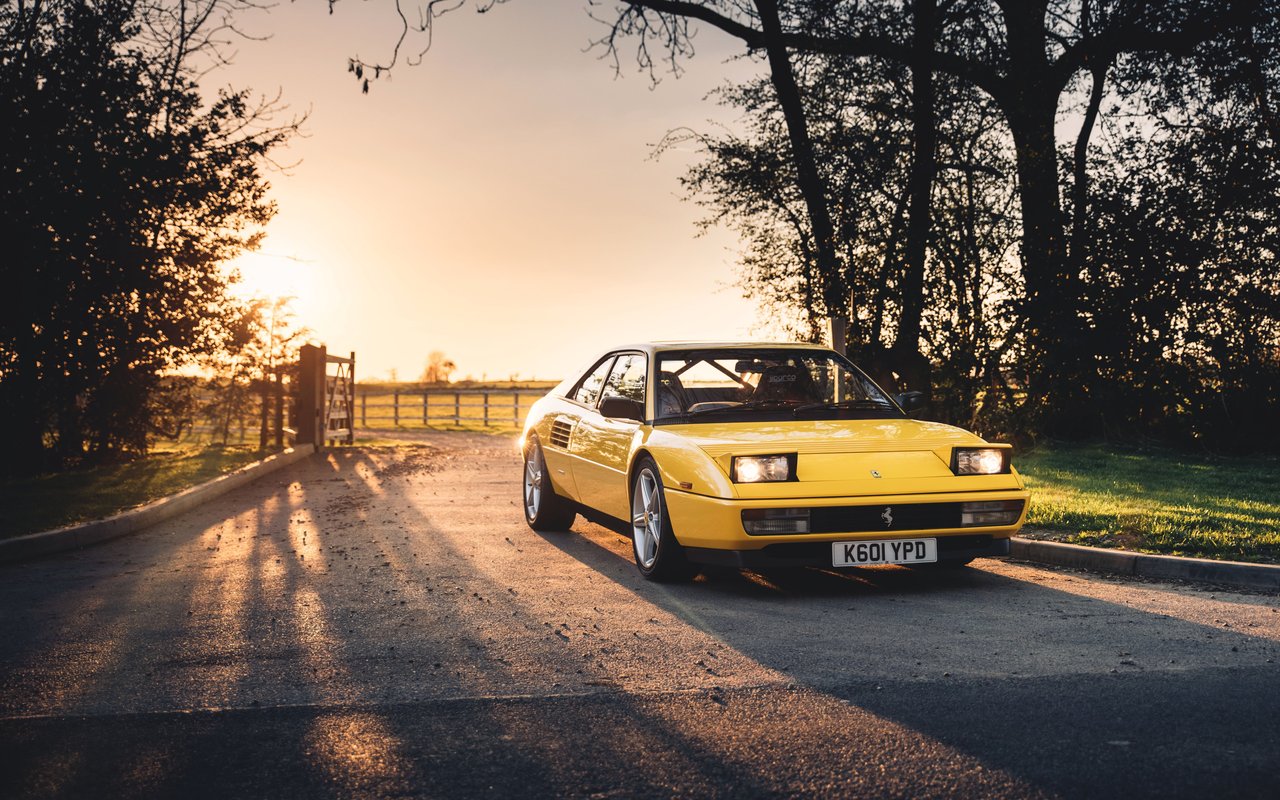 We celebrated Halloween this year with a 'Frankenstein' Ferrari. It might look cute and innocent, but this Mondial T is hiding a surprising secret. Hint: peer beneath the bonnet if you dare.
Our 2019 was crowned by the Trinity: BAT 5-7-9 exhibition, which we held in conjunction with Phillips. It was the first time that all three of Bertone's mythical B.A.T. cars had been in Europe for over 20 years and before their moments in the multicoloured spotlights, we got the chance to capture them out in the open. Thanks to Tom Shaxson, we were able to create the most extensive photographic study of the Franco Scaglione's masterpieces to date.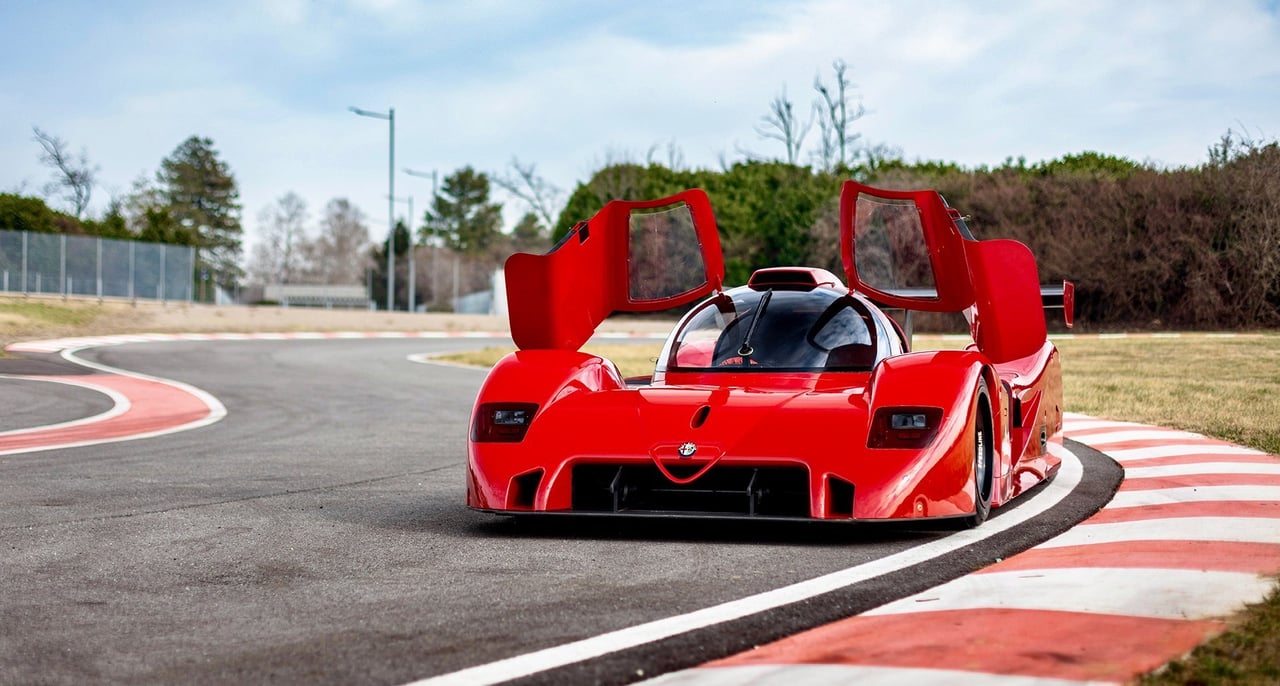 Did you know that Alfa Romeo secretly developed a Group C car in the 1990s? That we never got to see the sensational SE048SP duking it out in the World Sportscar Championship is one of history's saddest realities. Thanks to the Museo Storico Alfa Romeo in Arese, we were able to show the stillborn sensation a rare glimpse of sunshine.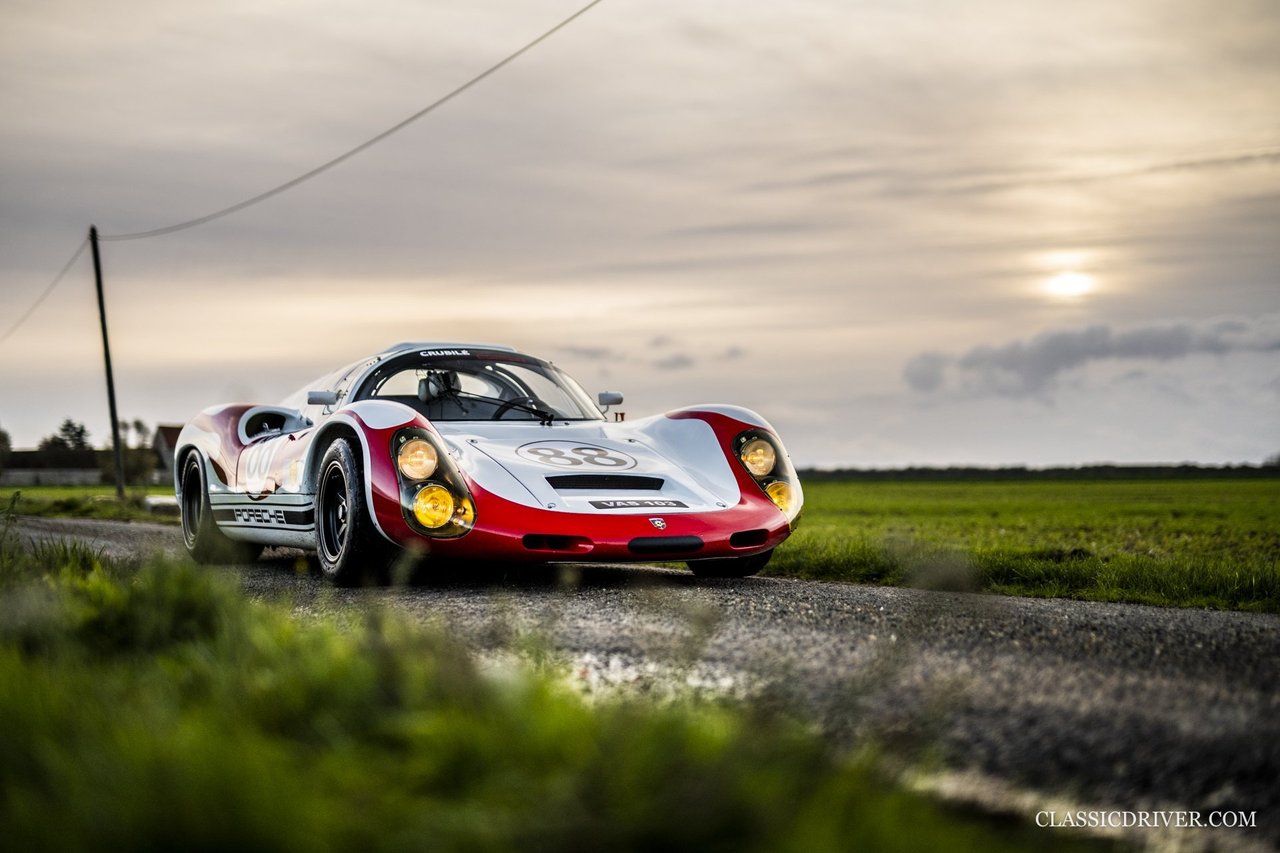 Representing a turning point in Porsche's unrelenting quest for sports-car racing superiority, the 910 had such a short stint on motorsport's world stage that it's largely overlooked by enthusiasts of the marque today. As we found out during an icy day in France, that's a very sad thing indeed.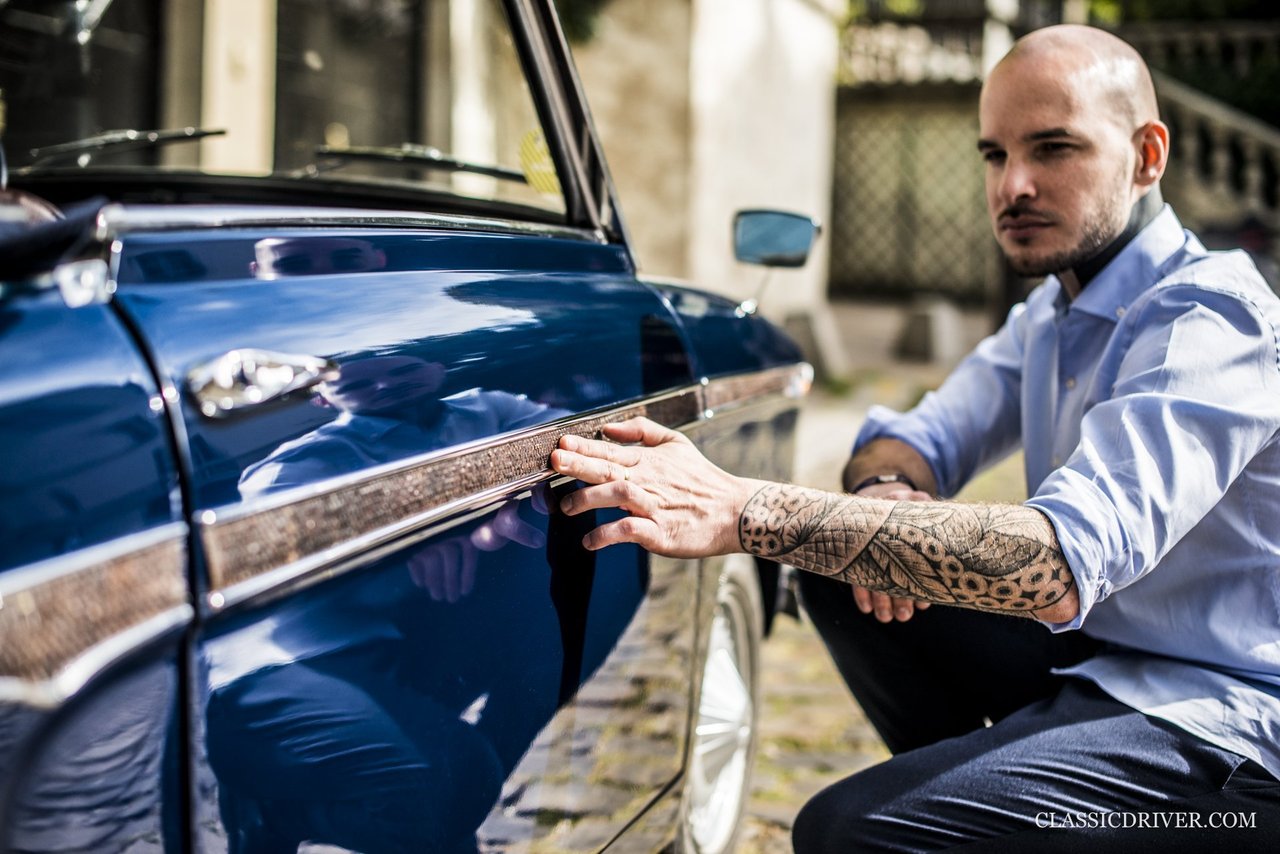 The Paris-based Maxime Leroy is an expert in the field of plumasserie, or the artistic arrangement of feathers. The craft used to be all the rage in the 1920s and '30s but has since virtually died out. Spotting the opportunity to implement his special art into his beloved Autobianchi Eden Roc, Leroy created arguably one of our most desired cars of the year.
Just a few weekends ago we held the first Classic Driver Panda 4x4 Meeting in St. Moritz, and what a success it turned out to be. The humble hatchback is something of a landmark in St. Moritz, adored by housewives and billionaires alike. Panda love was in the air!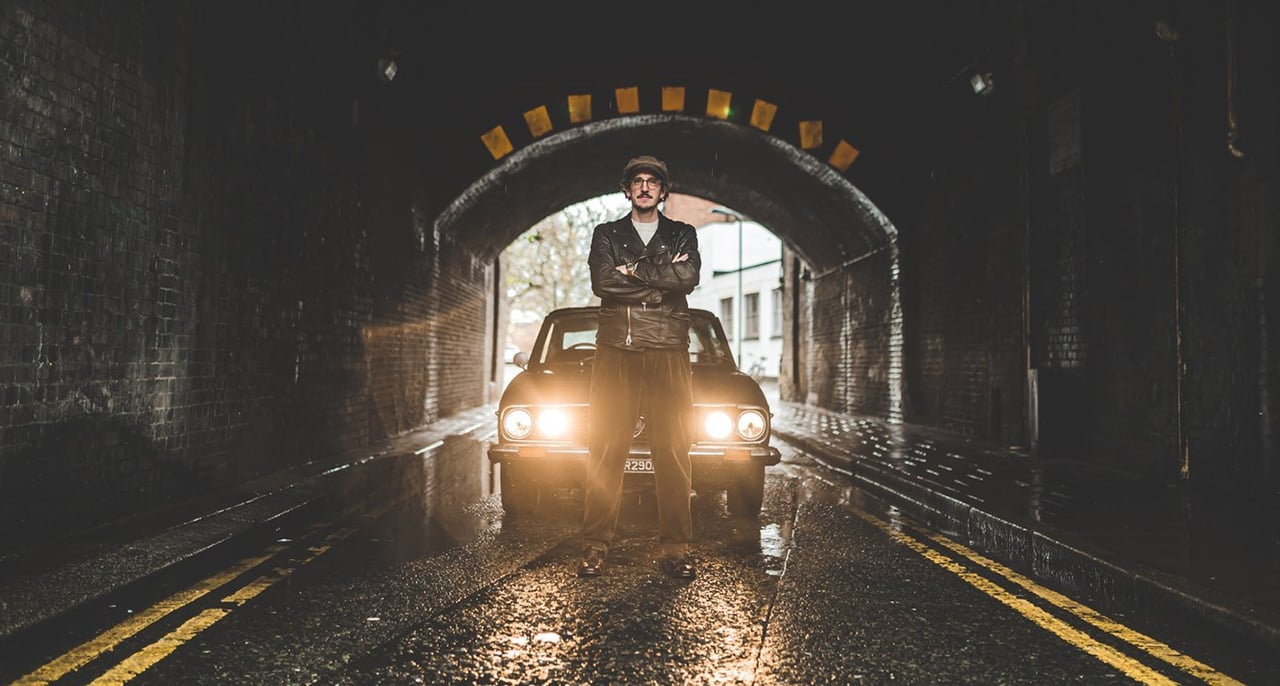 The six-year love affair between the art expert and watch dealer Robin Mann and his beautiful Lancia 2000 HF has been about as far from a fairy tale as you can imagine. But during a rainy day out with his and the handsome coupé in London, we found out why the hard work and heartache was more than worth it.
Conceived as a Bentley on two wheels, the Vincent Black Prince boasted a heady mix of ultra-high performance, unrivalled refinement and striking beauty. Believe it or not, just five years ago this 'factory-fresh' example was a big box of bits.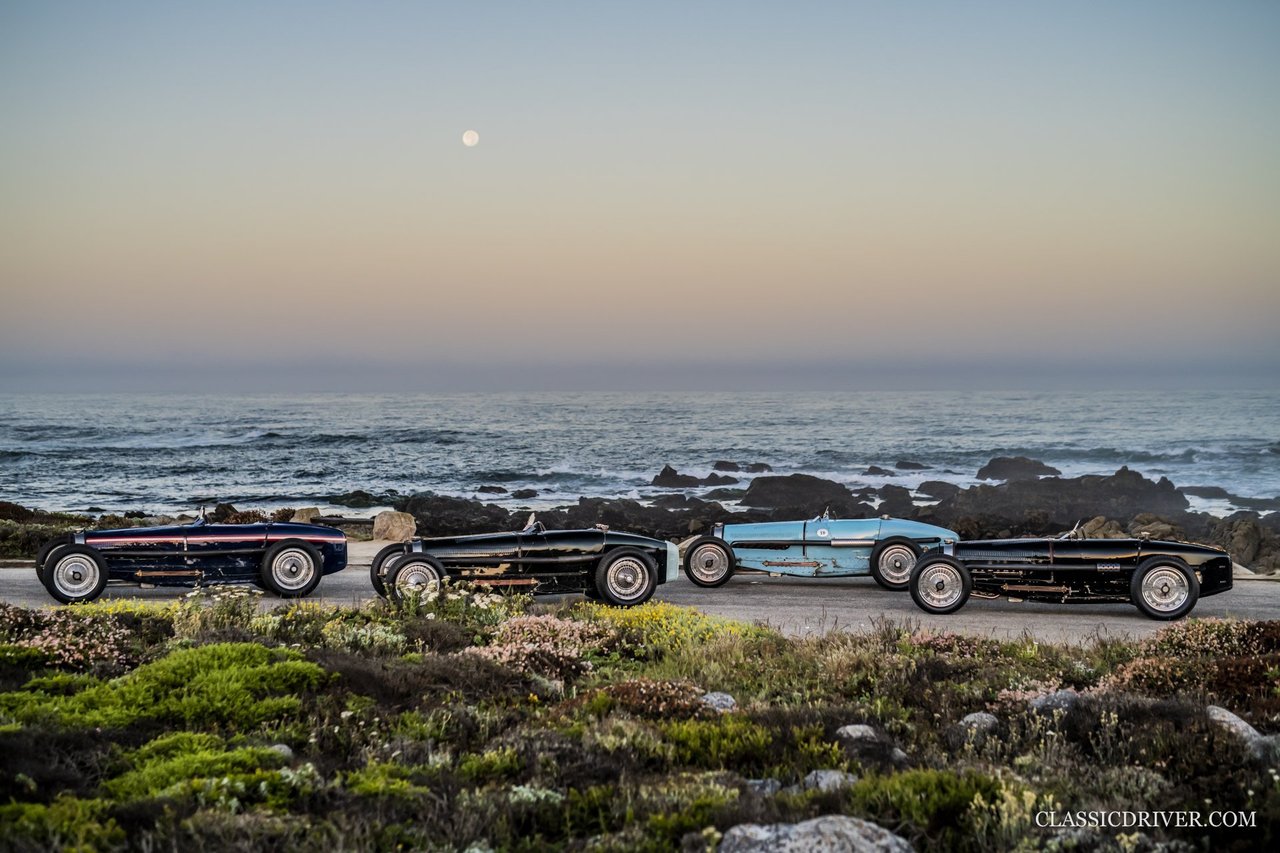 During this year's Monterey Car Week, all four of Bugatti's hallowed Type 59s were reunited for the first time since 1935. We spoke to Julius Kruta, the man who pulled off arguably the most historically significant automotive rendezvous of the decade.