The fiery temperament of an Italian diva. Some might say that's the absolute last thing you need on a 36-day, 8,500-mile journey almost halfway around the world, but not these two intrepid Italians, Giorgio Schön and Enrico Guggiari. They're gunning for victory in this year's Peking to Paris with a specially-built Ferrari 308 GT4, the first Prancing Horse to ever take part in the historic endurance rally.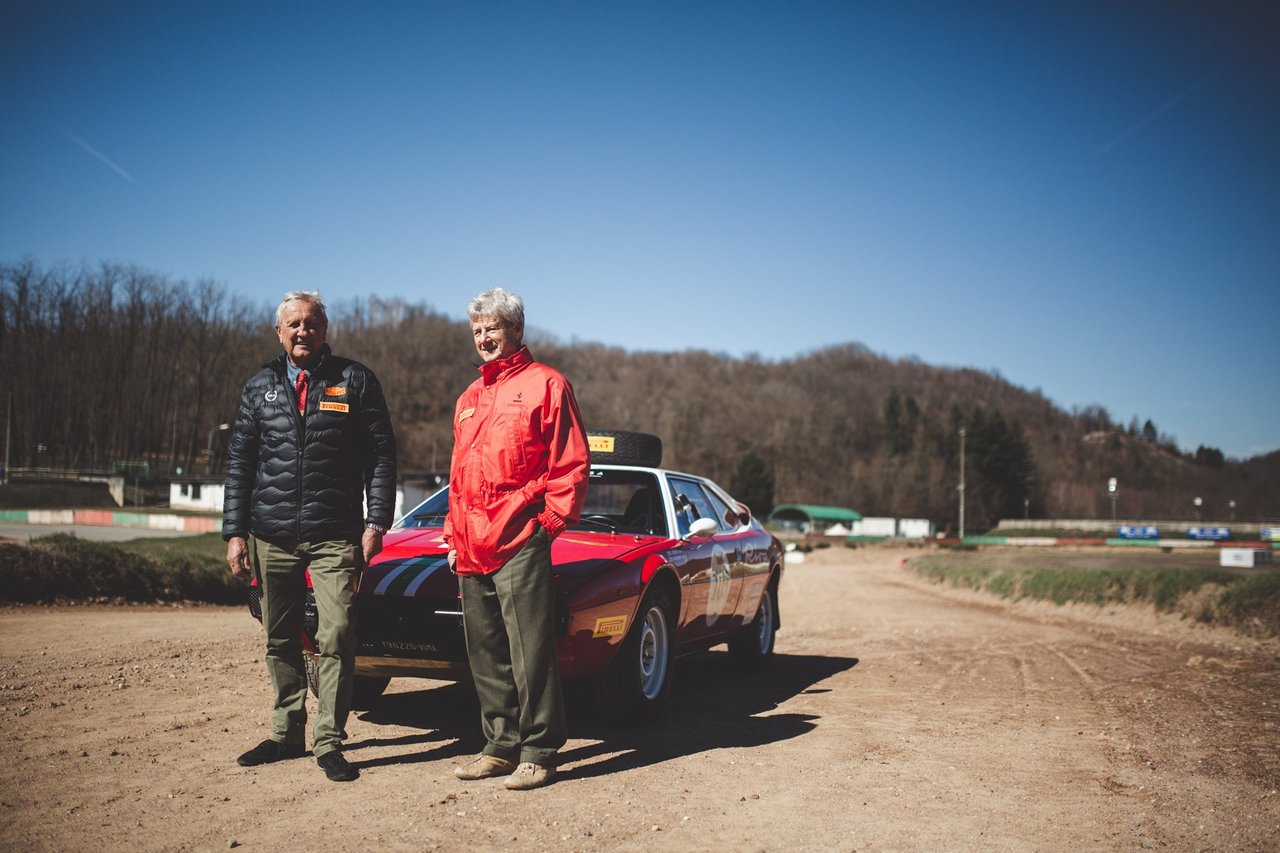 Fortunately, the duo has got the kind of credentials you need to accomplish such an epic feat of endurance. Schön, an accomplished gentleman racer with a Giro d'Italia victory and no fewer than eight Targa Florios under his belt, heads Rossocorsa in Milan, one of the largest Ferrari and Maserati dealerships in Europe. Guggiari, on the other hand, is a two-time European water-skiing champion and a veteran of the infamous Cresta Run in St Moritz. He's also contested almost every historic rally you can think of. Except for one, that is – while Schön has completed it before, Guggiaro is about to pop his Peking to Paris cherry… with a V8 Ferrari from the 1970s. Yikes.
Days before the car is shipped to Beijing, we've joined the pair for last-minute testing at the Autodromo di Maggiora, a Micky Mouse track that combines both tarmac and loose gravel sections. There's even a jump. Besides the fact a Ferrari has never entered the Peking to Paris, the 308 GT4 was chosen for myriad reasons. Not only is the mid-engine configuration good for both comfort and handling, but the wedge-shaped Bertone bodywork is also spacious, meaning Schon and Guggiari can carry more spares with them. The latter is probably wise given they'll be traversing 11 countries, from the vast expanses of inhospitable Kazakhstani desert to the traffic-riddled centre of Paris.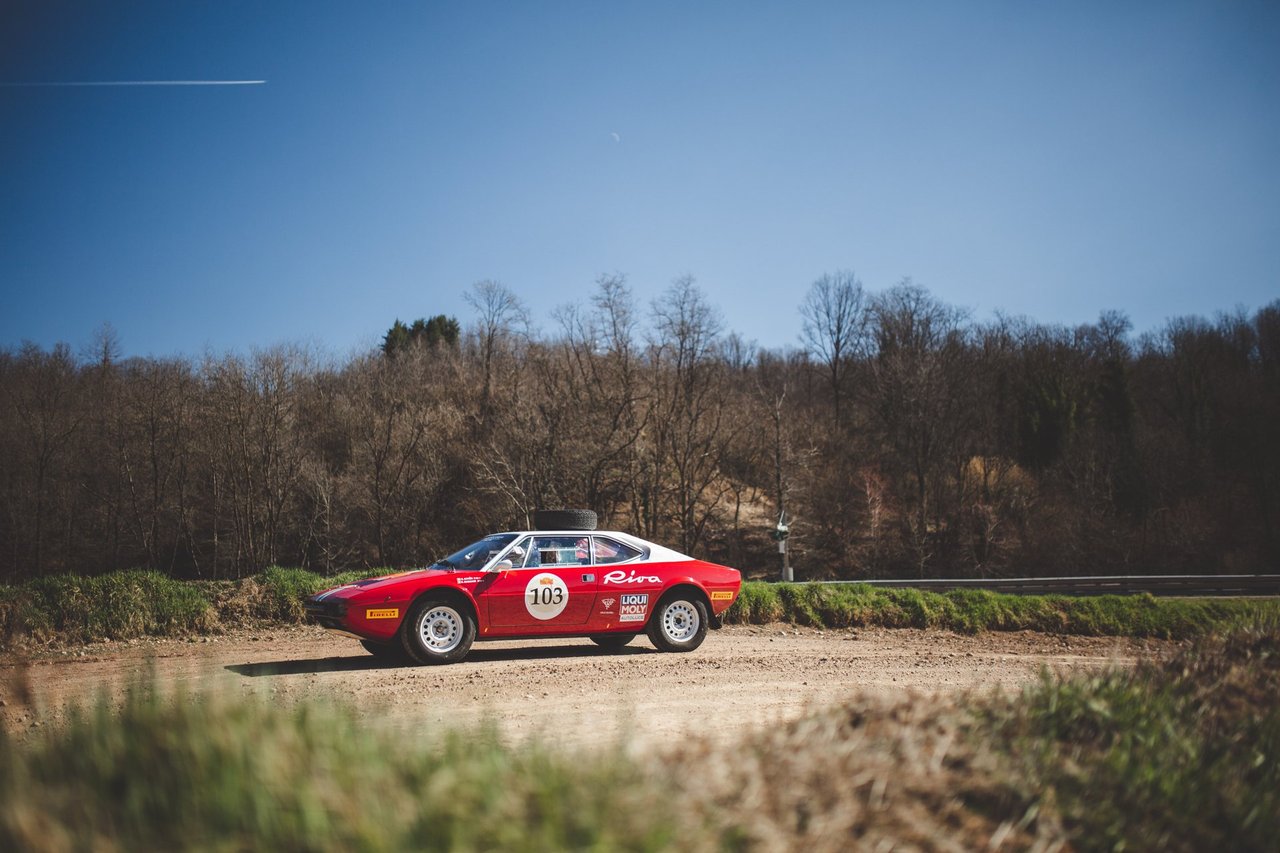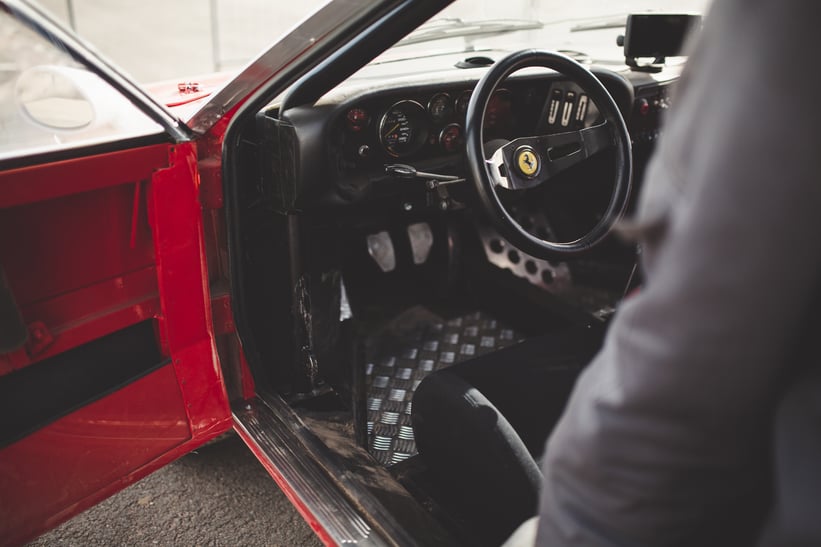 There's also another bonus to the GT4 in that it shares much with its GTB counterpart, the car famously converted into a competent Group 4 rally car by Michelotto. It won't come as a surprise to find out there's a lot of 308 Michelotto componentry in this car, from the axles to the gearbox.
We're pleased to report that after some minor tweaking, including lowering the right height ever so slightly, the 308 is performing beautifully around the Autodromo. We're kindly invited to hop in for a few passenger laps and the experience will remain with us for a long time – there's no other word to describe it than hilarious. The boisterous and glorious sounding V8 has been modified to give more torque from down low, so there's always enough poke for Schon to flick it this way and that, plumes of dust trailing behind us.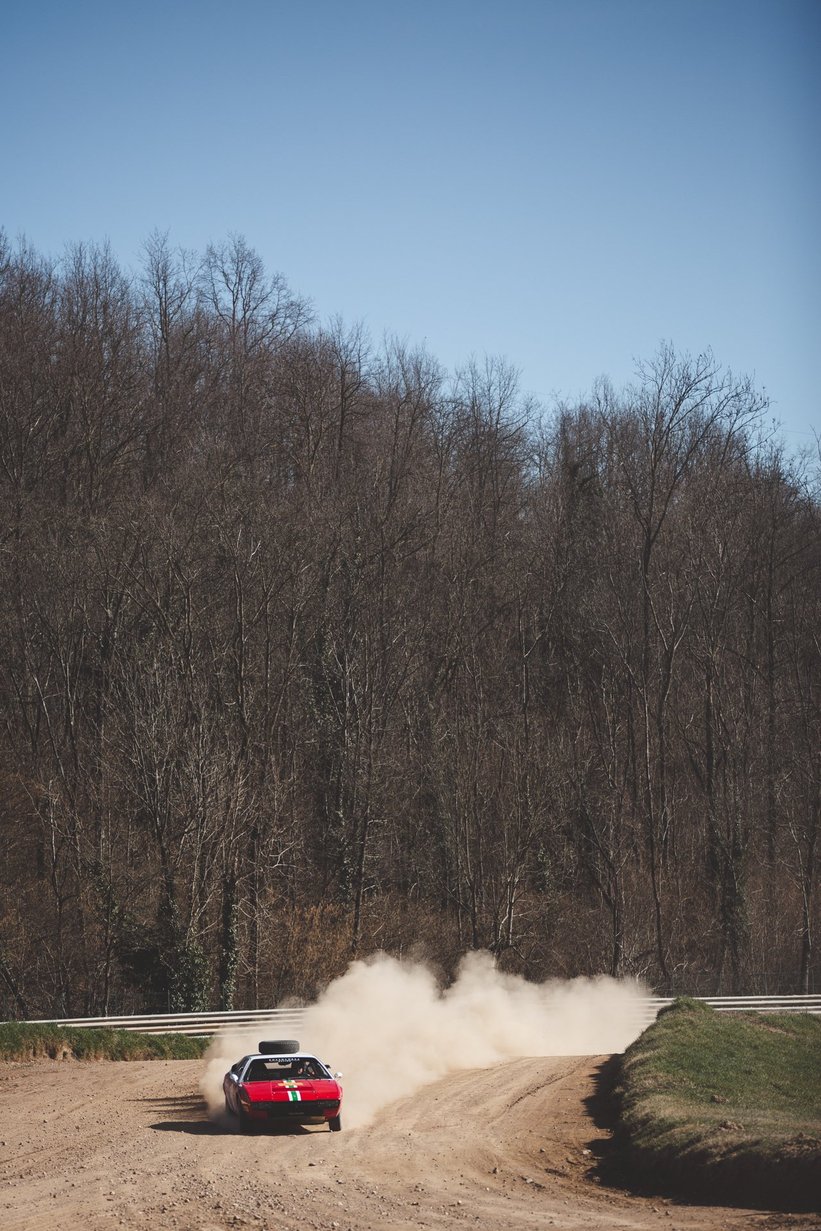 Before we get into our interview with Schön and Guggiari, we'd like to wish the pair the very best of luck for their epic journey from China to France – we're sure there will be many a Classic Driver reader rooting for the red Ferrari in the days and weeks to come!
Why did you choose to participate in this particular endurance race?
Giorgio Schön: Because it's the longest and most beautiful race in the world – the countries you pass through are incredible to see and drive, particularly Mongolia. The level of competition is not too high, either, so it's possible for non-professional and private drivers who are a bit older like us to take part. Arriving in Paris is just the most marvellous experience, regardless of where you finish. Three years ago, we finished 32nd because we lost two days en route, but when we arrived it felt like we'd won!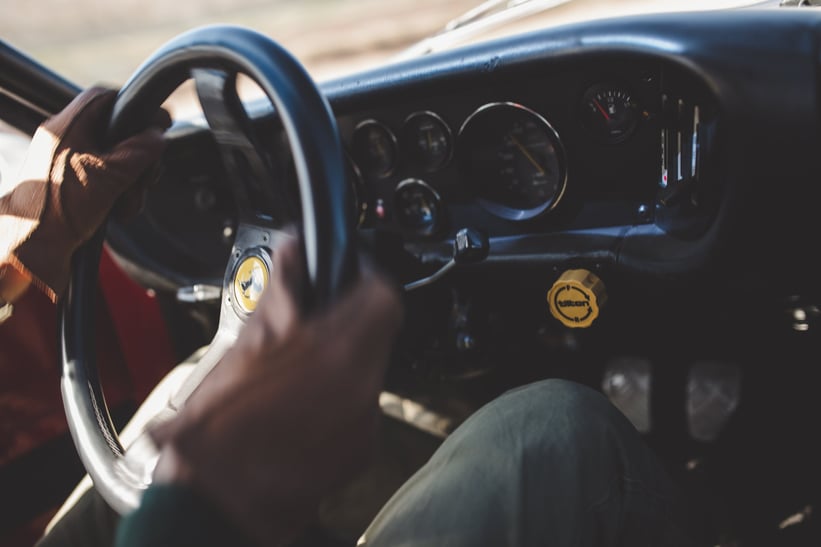 And what are your expectations?
Enrico Guggiari: I've never participated in this race – I completed the Hong Kong to Peking rally a long time ago, but never the Peking to Paris. The most exciting thing is that we're doing it with a Ferrari. This is the first Ferrari to ever take part in such an endurance race and the competition is really exciting with some very fast drivers.
Who was responsible for choosing the 308 GT4?
Giorgio: I was. When I finished my last Peking to Paris, the winner drove a Datsun, so I bought one to hopefully repeat his feat myself. But in the end, I just couldn't go through with it – I'm a Ferrari dealer and I couldn't bring myself to take part with a Datsun or a Mercedes, etcetera. I completed the race with an Alfa Romeo the first time and that made me think about the GT4. It's a very good car – spacious, strong, with a powerful engine. The mid-mounted engine is also good for handling on poorer surfaces, so we decided to give it a go with this car.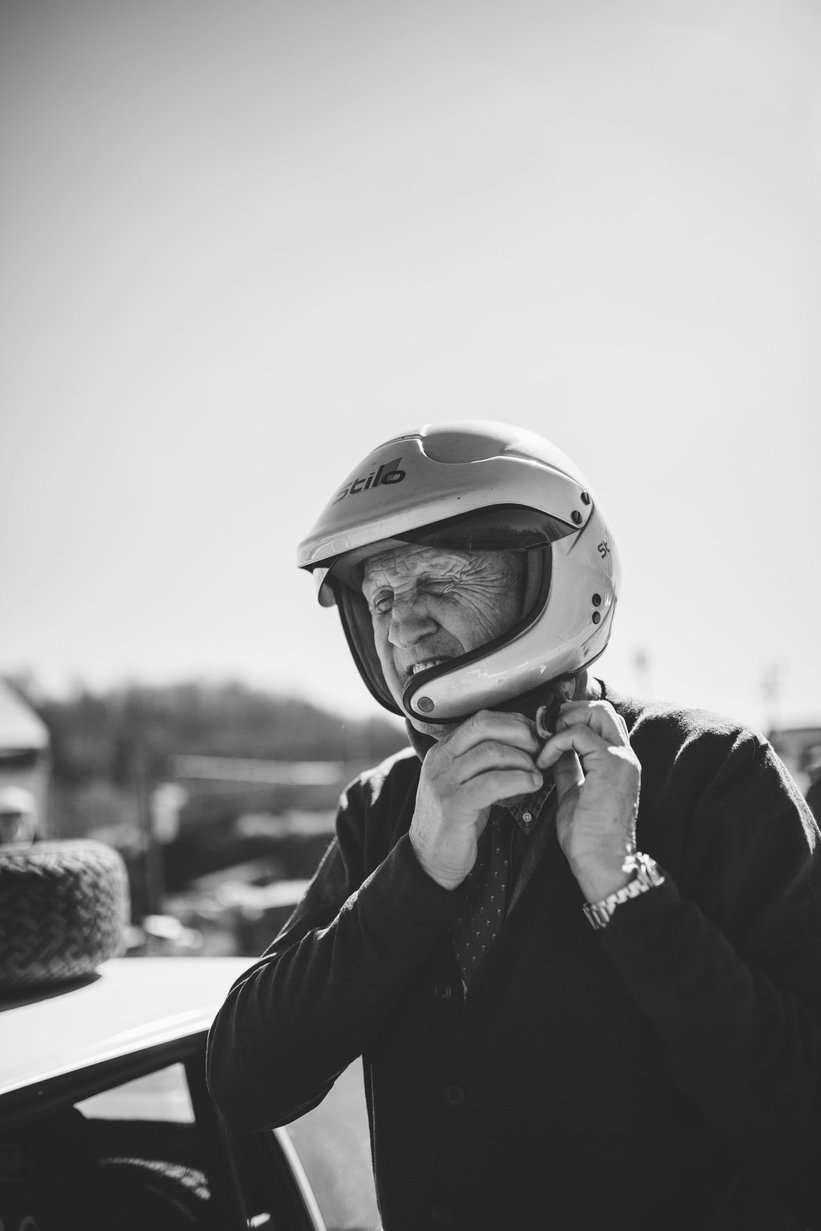 How do you think driving this car on the rally will differ to the Alfa?
Giorgio: After a lot of testing, it's certainly performing better than the Alfa Romeo did, but then the Giulia had just four cylinders while the Ferrari has eight, or rather eight holes to fill with dust and mud. Fingers crossed it doesn't equate to double the problems!
How does this car differ to a 'standard' Ferrari 308 GT4?
Enrico: We changed almost everything. We completely disassembled the car, reinforced the chassis, and rebuilt the engine to provide a little more torque so it now drives beautifully at 3,000rpm. We also tried to optimise the space within the car, which is incredibly important for this rally, hence the spare wheel on the roof!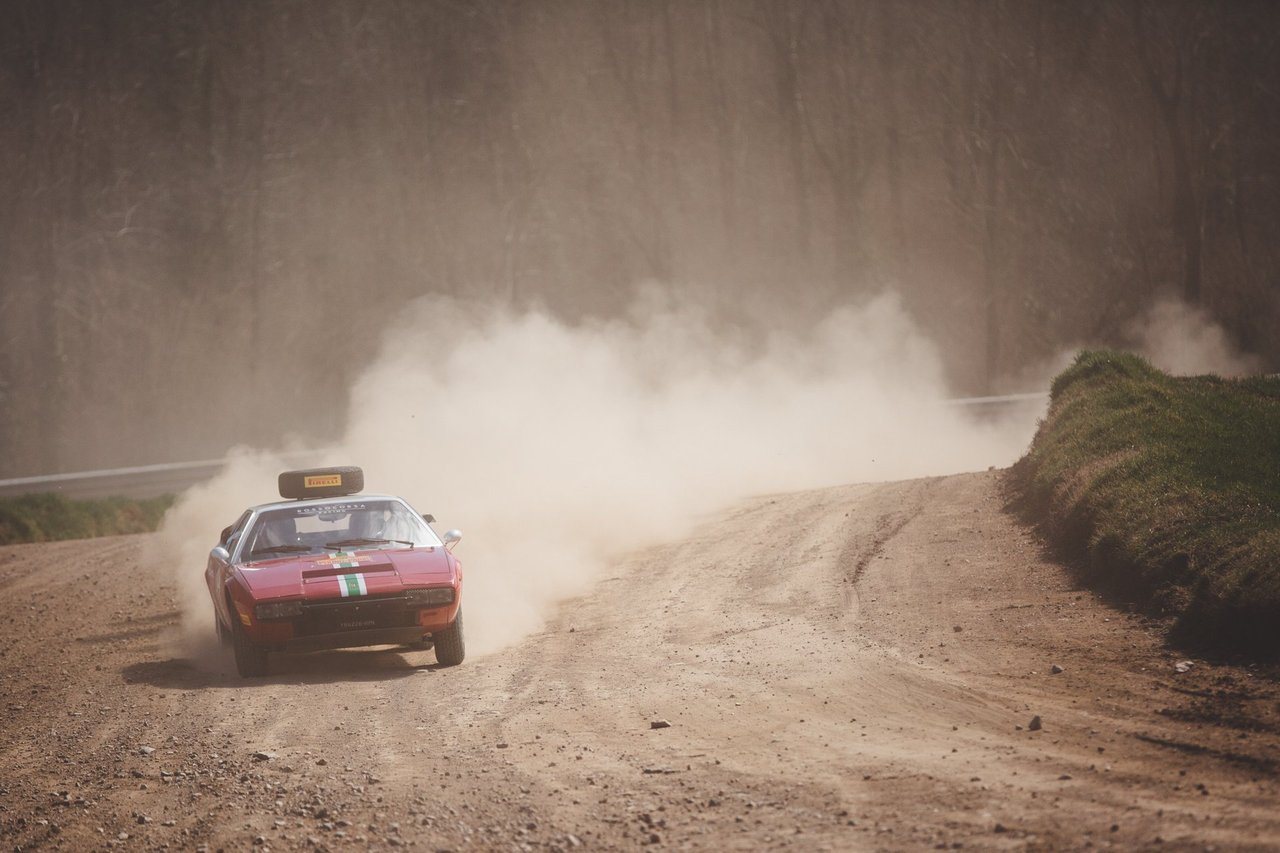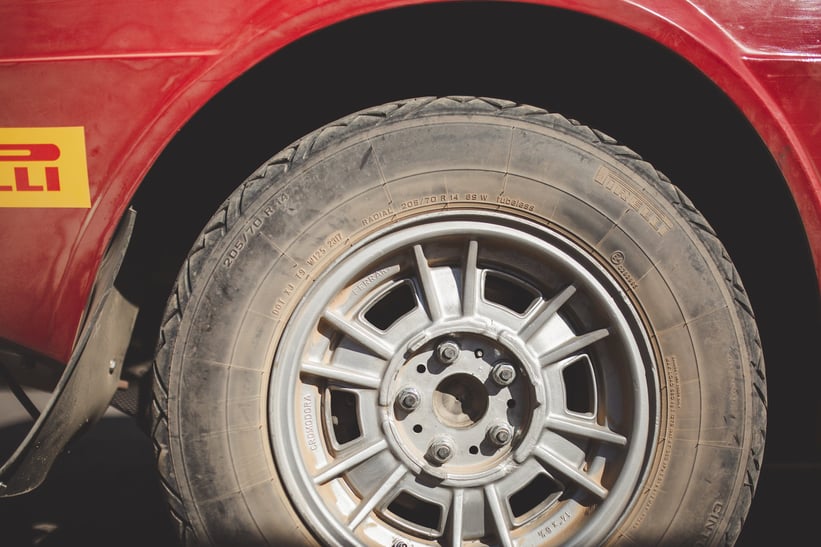 We understand some of the components are derived from the 308 GTB Group 4 Michelotto...
Enrico: Yes, almost all the parts are Michelotto-derived. I drove the famous Pioneer-liveried 308, which was built by Michelotto, in two or three Italian championships and here we've developed virtually the same car.
Giorgio: The mechanical components such as the engine and the gearbox are identical, just the chassis is longer and the bodywork is different. Among the Michelotto parts we fitted are the axle, exhausts, and the gearbox – to drive in the mud, for example, there's a protective box that covers the transmission belts.
How do you prepare physically and mentally for such a long and tough race?
Enrico: I'm going to the gym a lot because I'm worried about my back and I know I need to be resistant to injury. Apart from that, it's a 36-day rally and I haven't really given any thought to how I'm going to cope with that mentally (laughs). This is much different to the Monte-Carlo Rally or the Tour de Corse.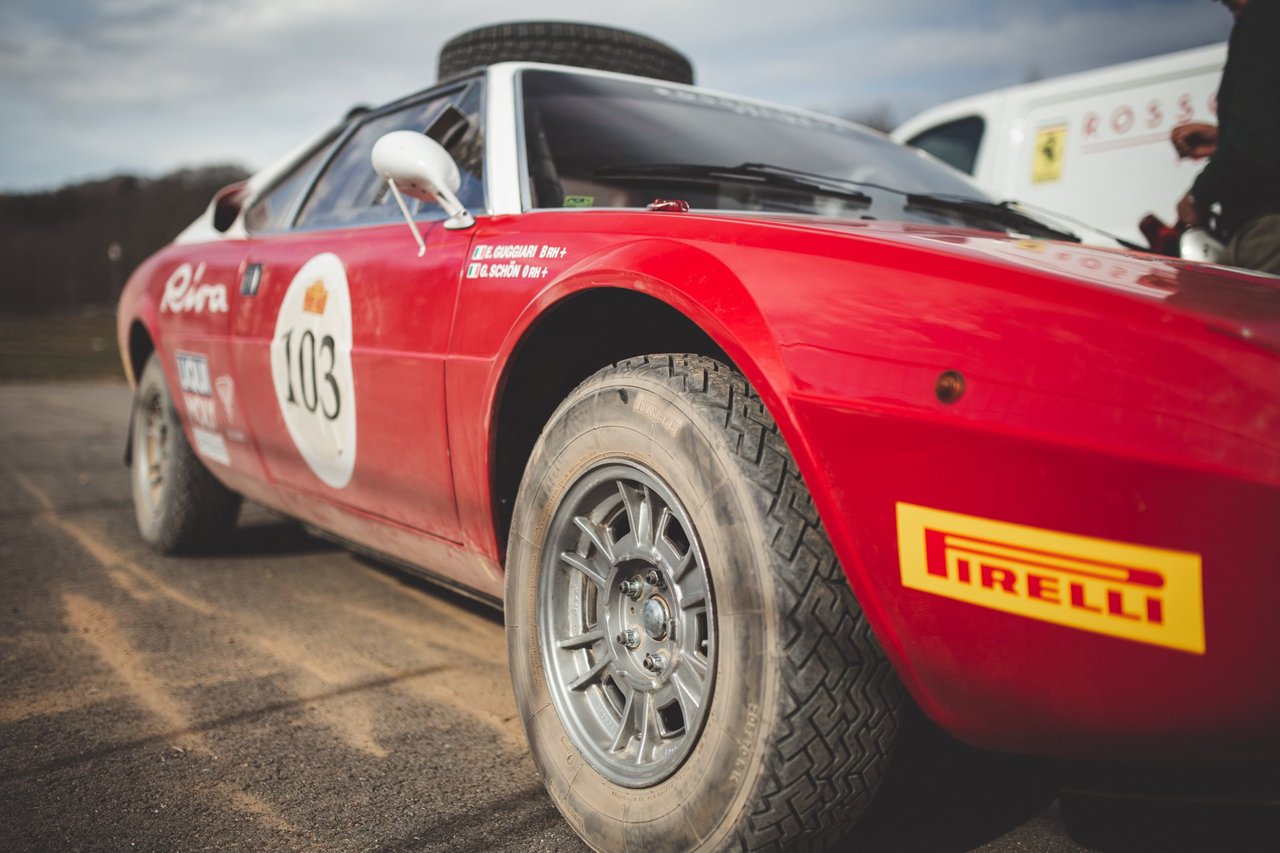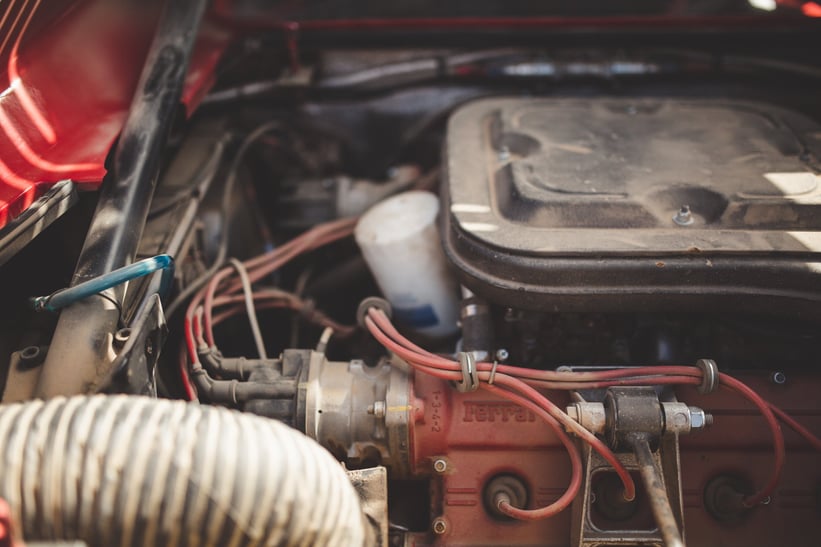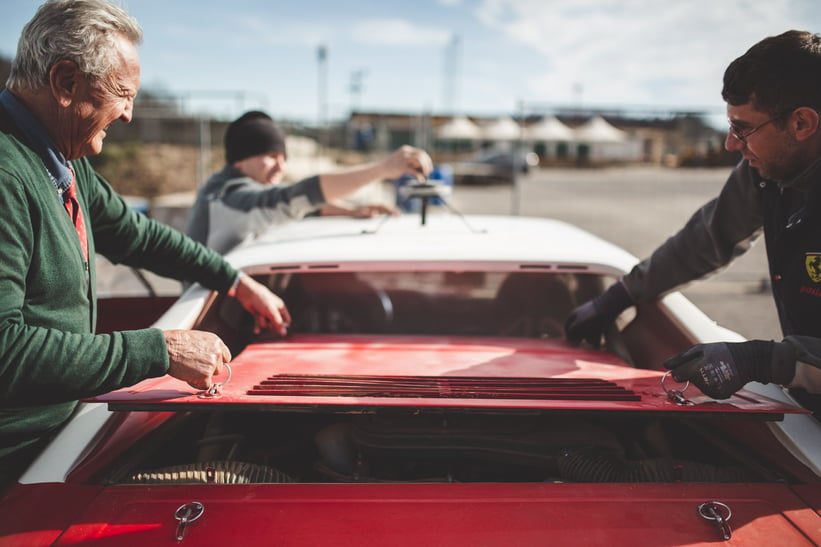 How does the competitive aspect of the Peking to Paris work?
Enrico: We have to follow a roadbook and meet checkpoints that are known to be very tight. In fact, it's impossible to reach some of them in time. There are also one or two special stages per day, but they're not very long. We're not allowed to have any assistance, which is why we chose the 308 – it's virtually the only spacious Ferrari and we can carry a lot of spare parts in the car with us. The organisers do provide some assistance to the drivers, which might prove helpful, but lots of cars break down so we think it's better to count on ourselves!
Giorgio, how has your experience with Rossocorsa helped with your preparations?
Giorgio: A big part of the company is dedicated to classic Ferraris, so we understand the mechanicals of the car very well. We made all the modifications to the car using mine and my mechanic Ivano's experience – he was Michael Schumacher's chief mechanic for five years and we work closely together to change things during testing.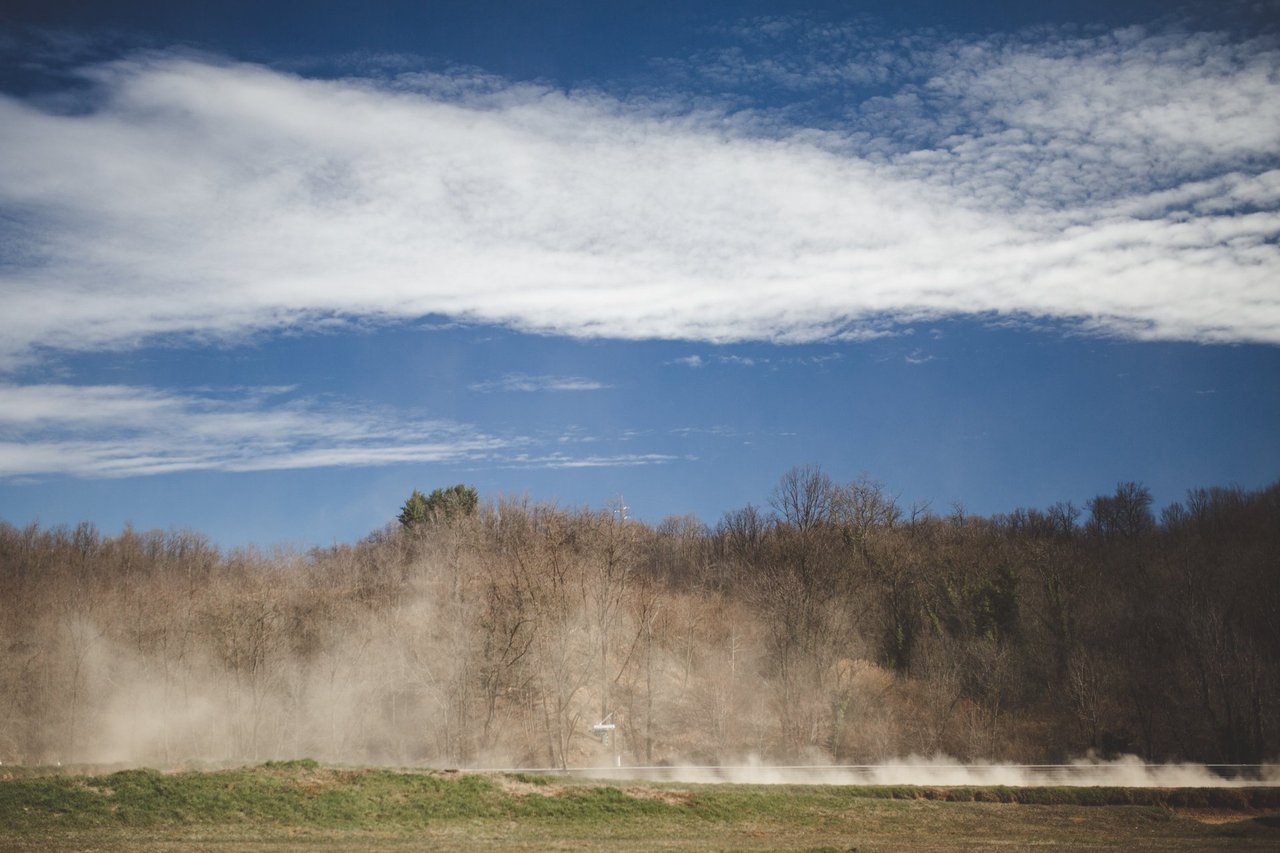 Which have been your most memorable races?
Giorgio: I won the Giro d'Italia in 1979 driving a Porsche 935, which was very important to me because it was against the likes of Gilles Villeneuve, Riccardo Patrese, Markku Alén, and Walter Röhrl. That was truly a great fight. But my favourite races were the Targa Florio and the Monte-Carlo Rally, each of which I've entered eight times.
Enrico: I've done the Hong Kong to Peking, the Safari Rally, the Tour Auto six times, the Giro d'Italia five times, and several Italian championships, but all only rallies.
And do you expect to win the Peking to Paris in 2019?
Enrico: We're certainly going in with a competitive spirit. Of the 110 competitors, many are taking part for the sake of taking part. But there are around 20 drivers who really want to win, so we'll see.
Giorgio: Don't tell anyone, but yes!
Photos: Mathieu Bonnevie for Classic Driver © 2019