Is the concept of the motor show finally dead? This year's Geneva Motor Show certainly didn't do anything to point to the contrary. We felt there were both fewer stands and fewer attendees at yesterday's press day than in previous years and with manufacturers who prefer to reveal their latest and greatest cars ahead of the event, either online or in a more Instagram-friendly location (GFG Style, anyone?), there was little in the way of genuine surprises. Still, among the countless electric start-ups, gauche special editions, and conventional-looking concepts that, by definition, shouldn't look conventional, there were some cars – both new and old – that were worth the flight ticket to Geneva…
A sensational sting in the tail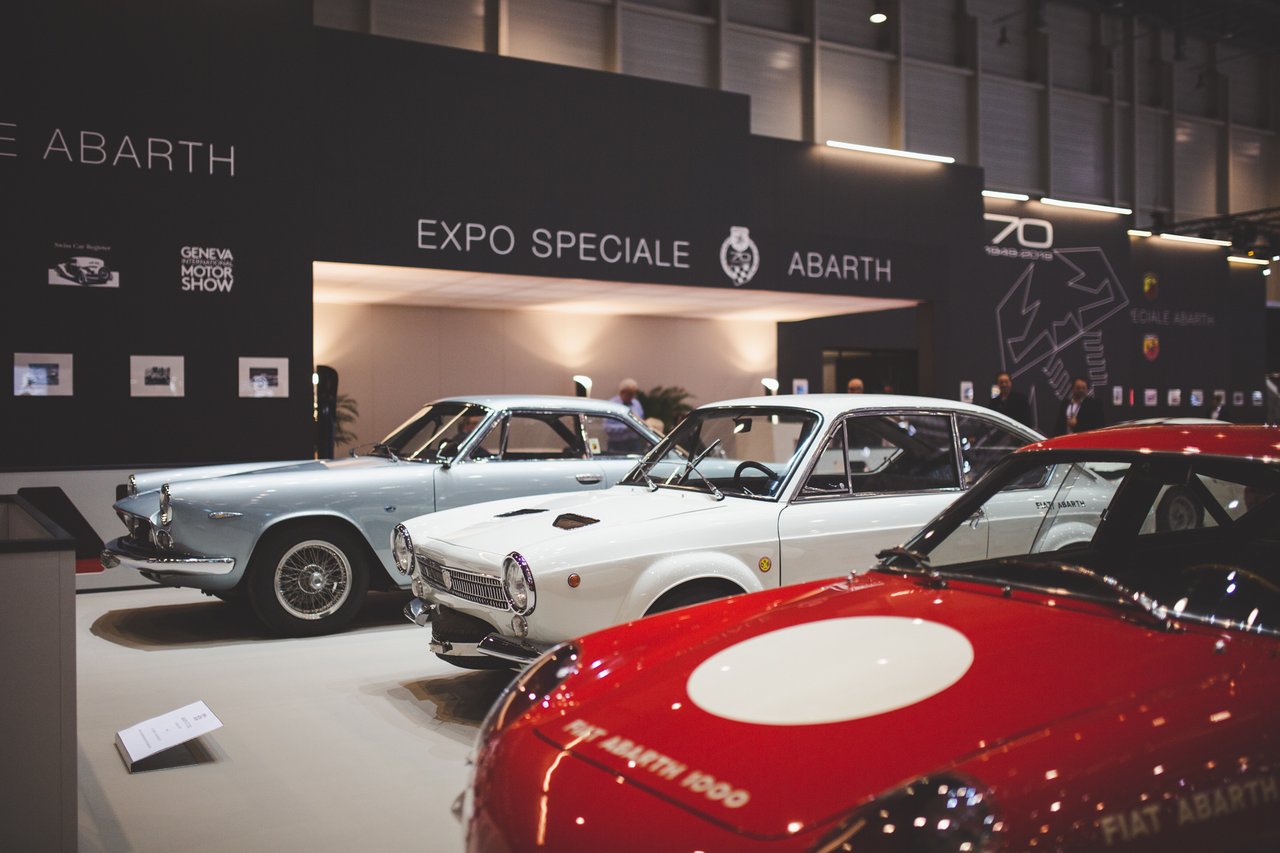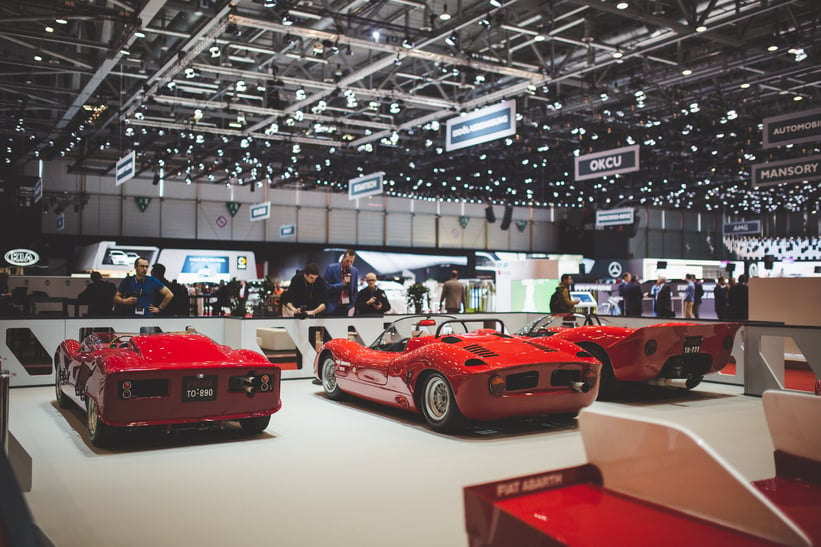 It's funny how the cars that made us smile the most at Geneva were not whisper-quiet electrified supercars but rather a boisterous, hydrocarbon-belching gaggle of historic Abarths. If they look familiar to you, it's probably because they are – they form part of the Möll Collection, which we profiled on Classic Driver last year, and were brought to Geneva to mark the Scorpion marque's 70th anniversary. If you were in Geneva, you may well have also spotted a few of the old boys who used to pedal them back in the day.
Do it yourself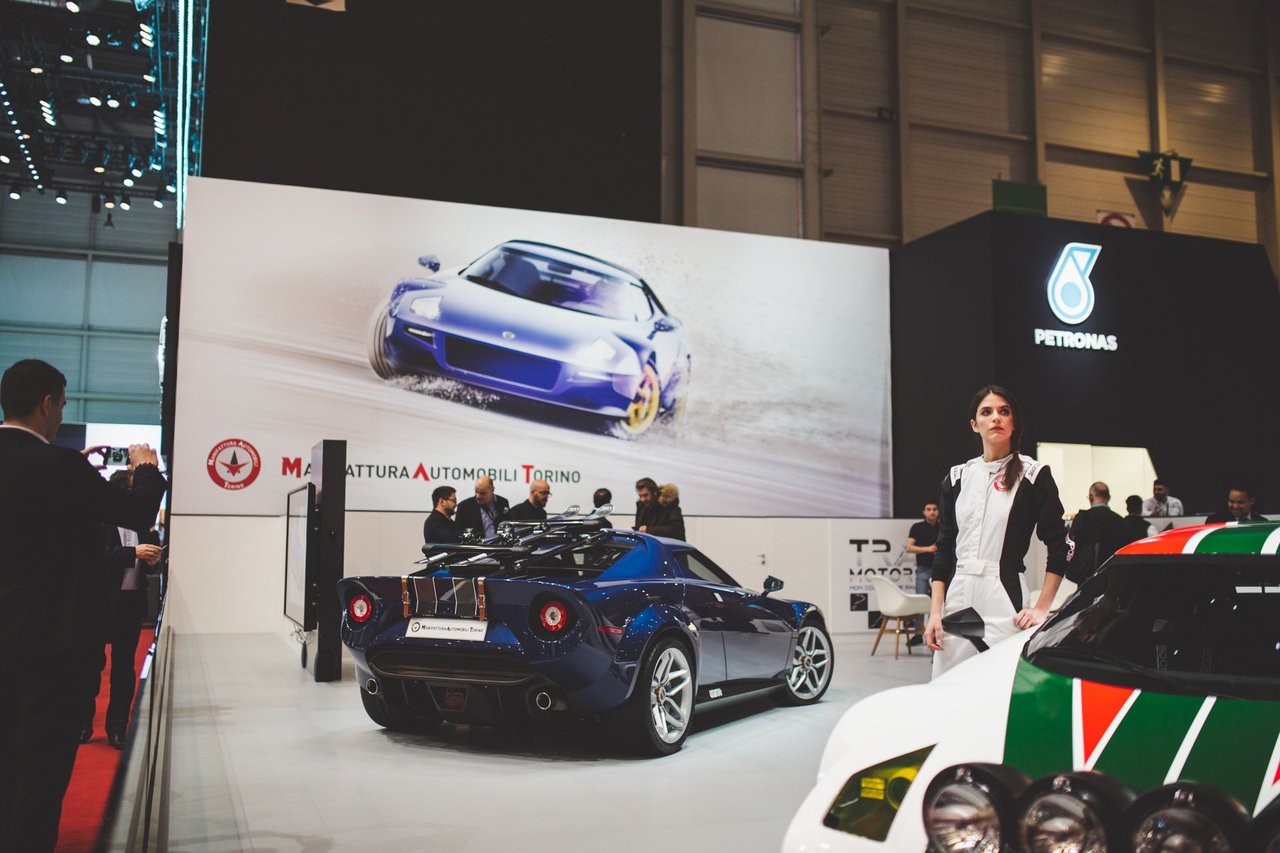 It's been all quiet on the New Stratos front since, well, last year's Geneva show, when Manifattura Automobili Torino (MAT) announced it would build 25 of the resurrected classics. In addition to an Alitalia-liveried example complete with rally spotlights, there was also an elegant dark blue car on the show stand this year, with skis affixed to the roof and, perhaps more importantly, a manual gear lever between the seats. Two words spring to mind: 'yes' and 'please'.
A dusting of Welsh magic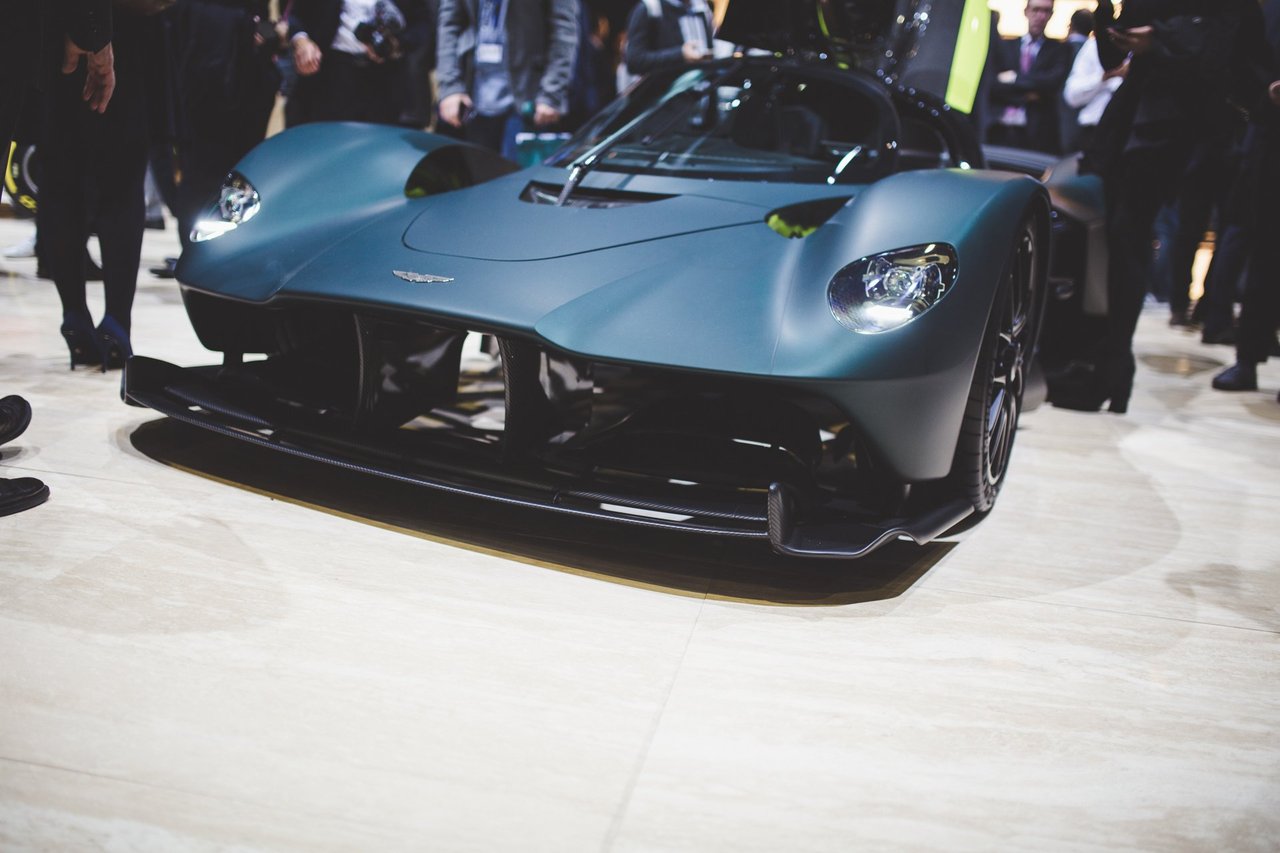 In continuing to develop these ultra-high-downforce, über-expensive hypercars such as the Valkyrie and the AM-RB 003 with Adrian Newey and the folks at Red Bull, we can't help but wonder if Aston Martin is inadvertently alienating its bread-and-butter customers? Still, we did love the spaceship-like Lagonda All-Terrain Concept, a car that, from an aesthetic point of view, picks up right where last year's Vision Concept left off. The best thing, though, is how the key levitates between the front seats – magic. More good news is that the production version will be built at Aston's new St Athan facility in Wales.
St. Moritz or bust!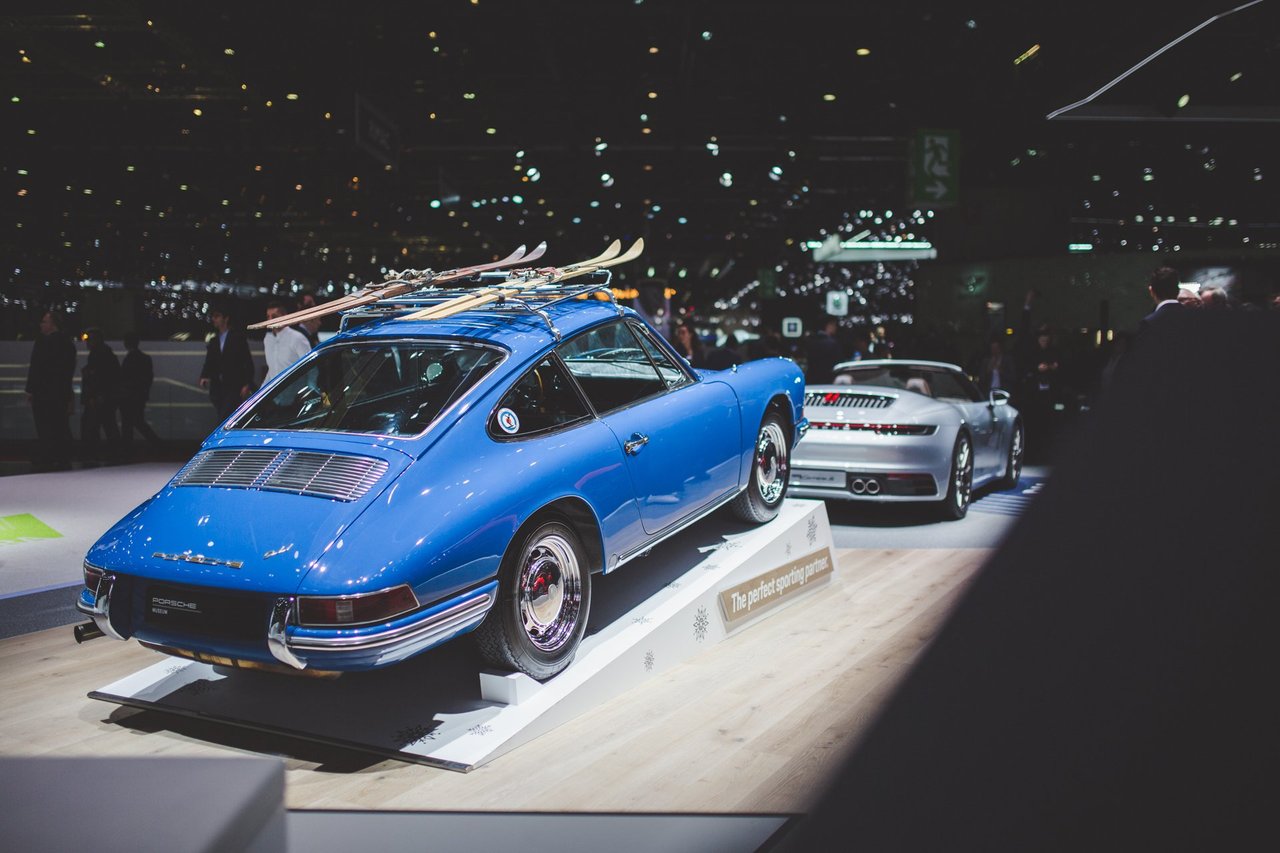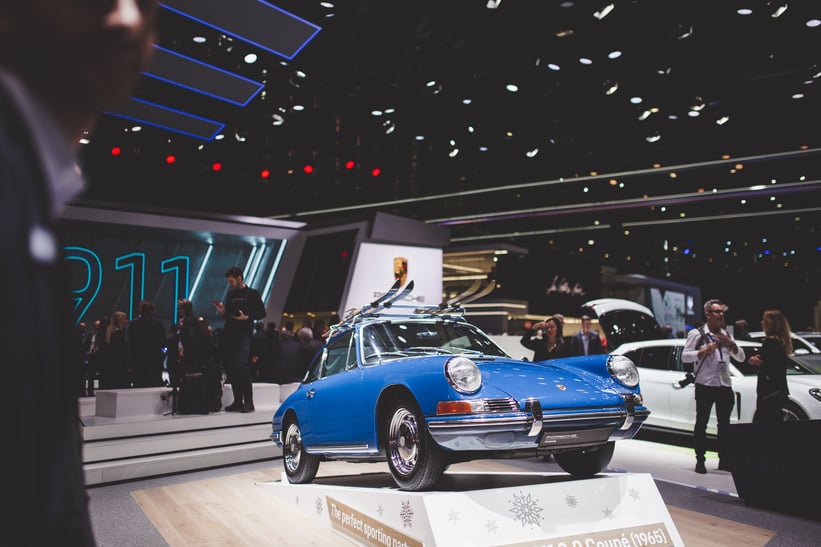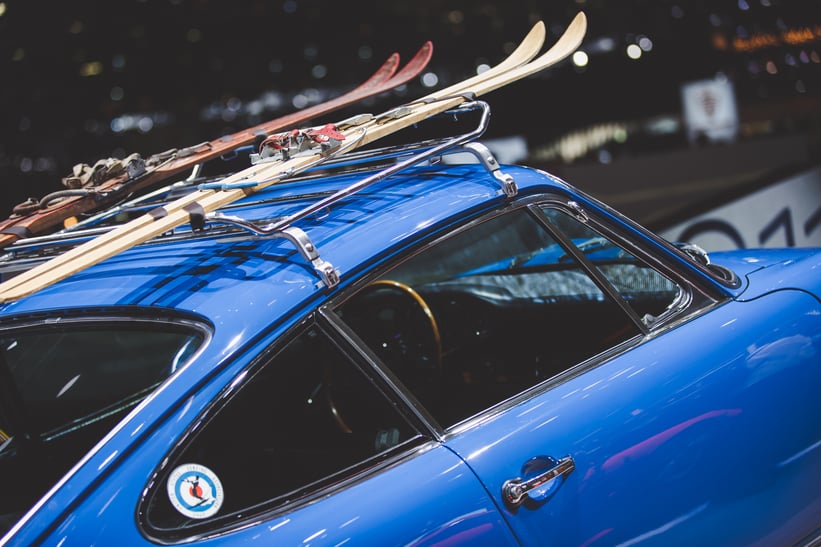 We're sorry, there were new cars on Porsche's Geneva show stand this year? We had eyes only for this very early 911 2.0 from 1965, complete with chrome hubcaps and ski-rack on the roof. Billed by its maker as 'the perfect sporting partner', we couldn't agree more – potential entries to the next International Concours of Elegance in St. Moritz don't get any more stylish!
La Voiture Noire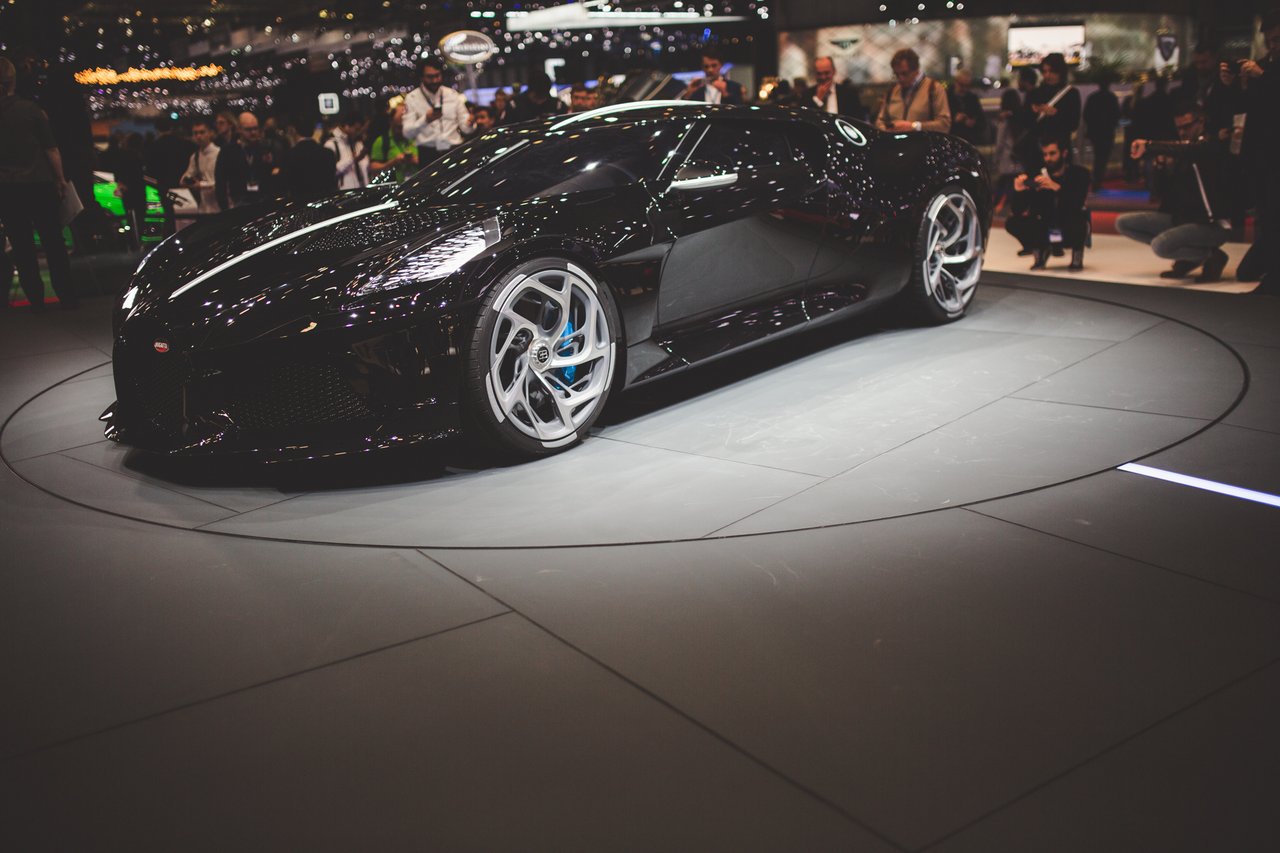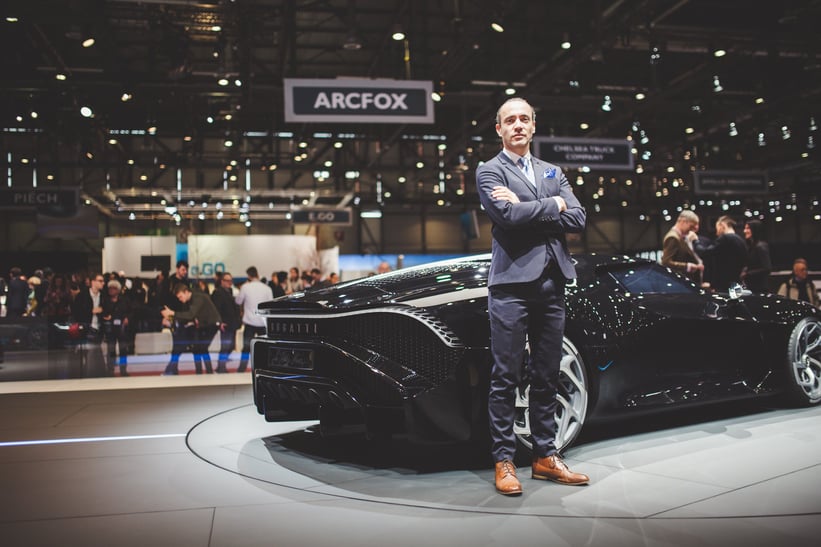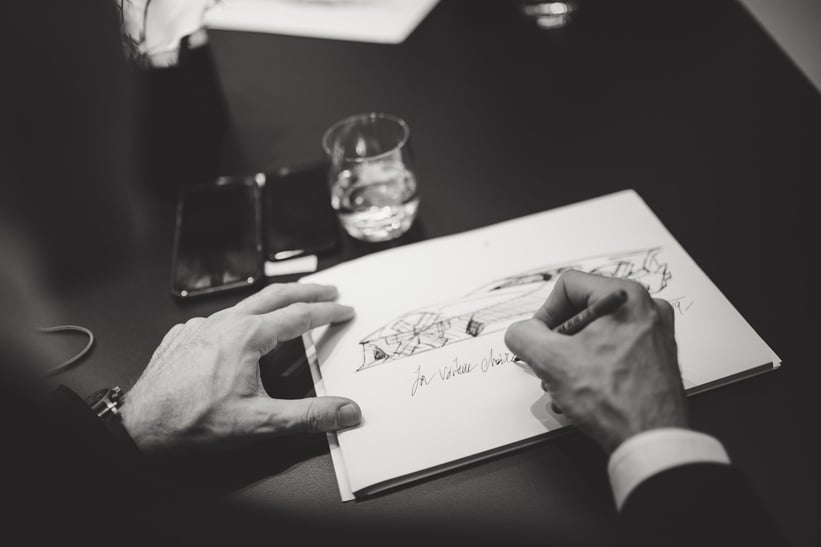 Sure, it's not the true modern-day interpretation of the Type 57SC Atlantic we were all hoping for and, at 16.72m euros, is ridiculously expensive, but we were slightly shocked at the mixed reception the one-off Bugatti La Voiture Noire across our social media. If your mind isn't made up, perhaps listening to La Voiture Noire's designer Etienne Salomé talking us through the styling in this video on our YouTube channel can help? We happen to think the car is a modern-day work of automotive art. Here's hoping its new owner drives it from time to time!
Missed opportunity? We think not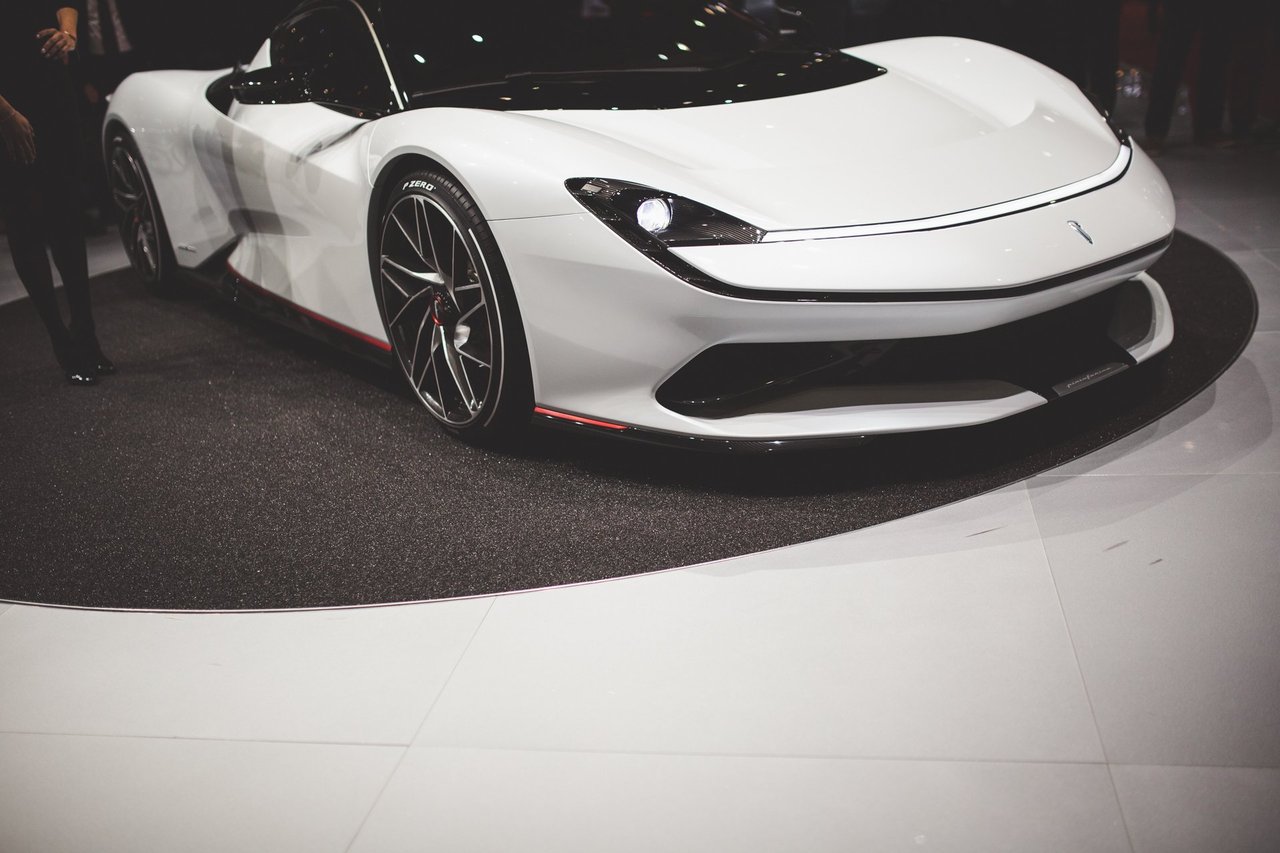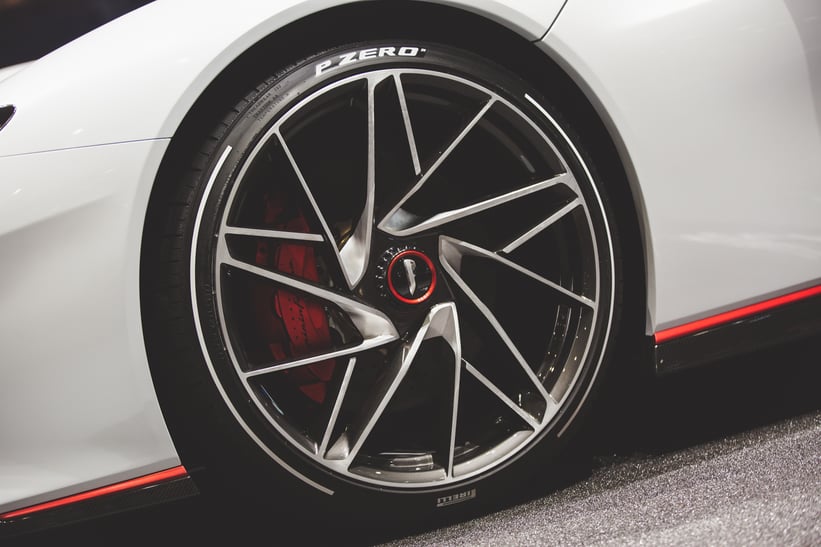 Are we really surprised that the long-awaited Automobili Pininfarina Battista looks a bit like the Ferrari 458 Italia? After all, the 458 is the last of the 60-or-so Ferraris the Cambiano studio designed for the Prancing Horse since the 1950s. Thankfully, in the metal, the Battista has far more visual drama than its initial press renderings might have suggested. And that drama is underlined by its mighty headline figures – 1,900HP, 2,300Nm of torque, 0–62mph in less than two seconds, and 450km of range – for which the Croatian brand Rimac is mostly to thank. In some ways, we love that it's retained a traditional 'mid-engined' design – if it isn't broke, why fix it? We think ol' Battista would be proud.
A certified modern classic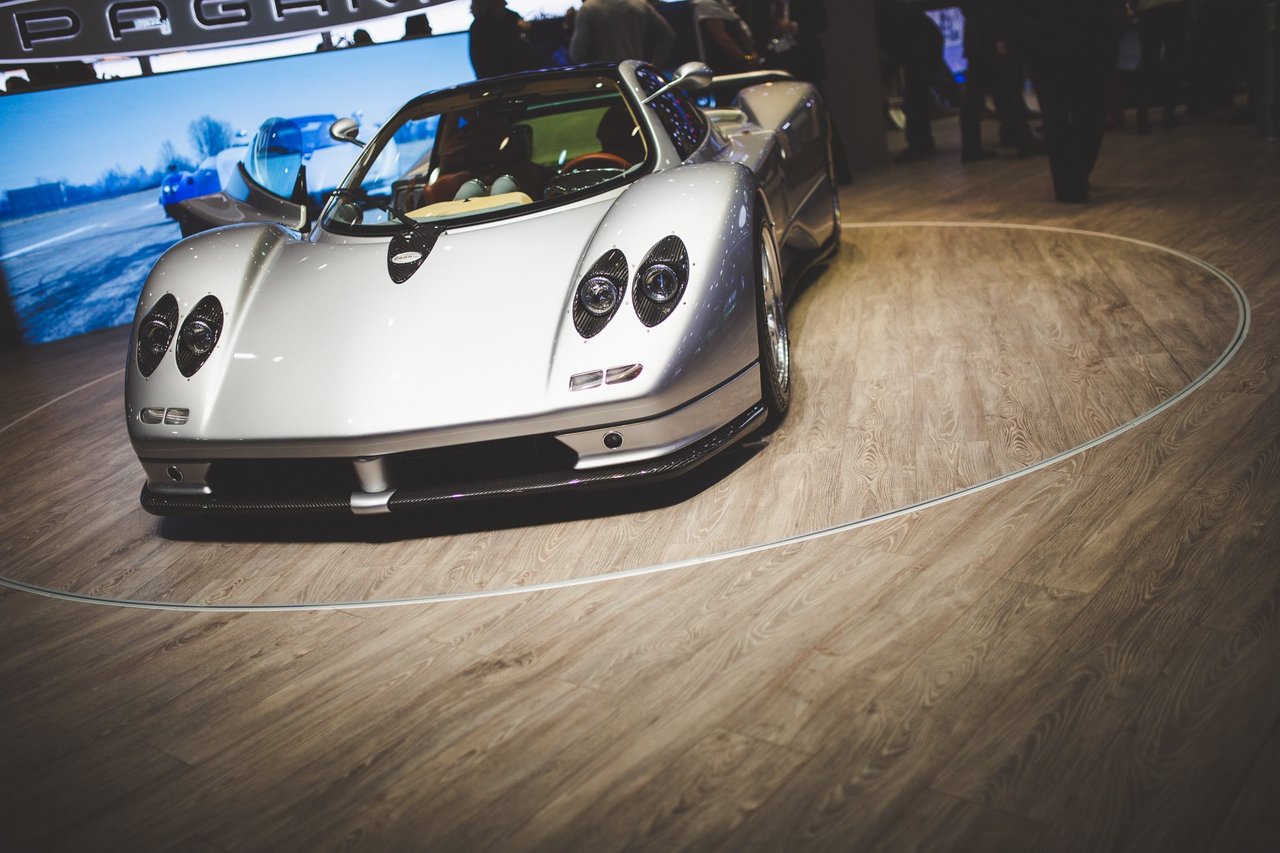 Can you believe it's been 20 years since the very first Pagani Zonda C12 left the factory? It's almost as remarkable as the number of ever-faster and more extreme limited-edition and one-off examples that ended up being built for the marque's insatiable customers. Chassis 001 served not only as a test and development mule but also as a crash-test car – you could say its comprehensive restoration for the Geneva salon was well deserved. The Zonda must have looked so dramatic in 1999, with that jet fighter canopy and quad-exhaust arrangement. Some of today's supercar makers could learn a thing or two from Horacio's puristic firstborn.
Beast of British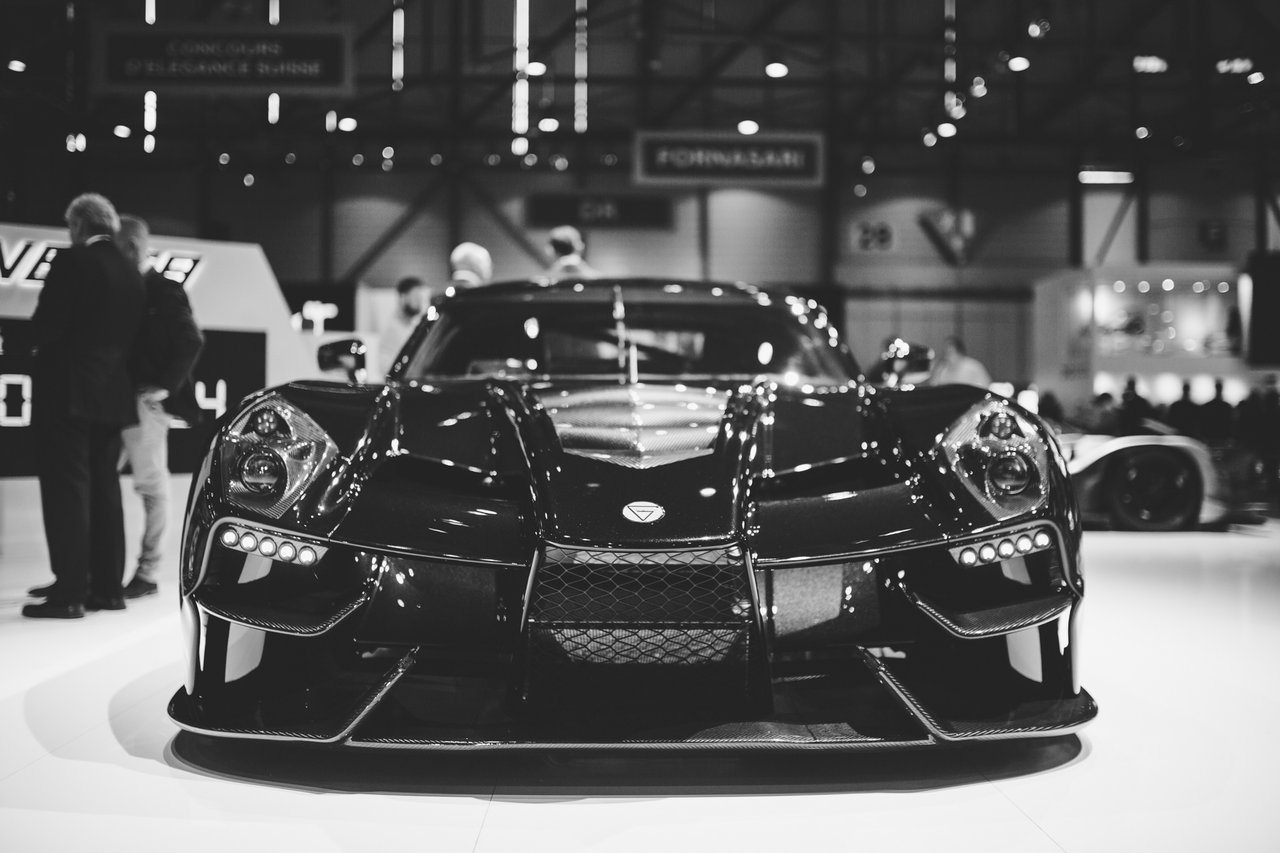 Christened the Akula, which apparently means 'shark' in Russian, this is Ginetta's new 583HP supercar. If you can look past the function-before-form styling (it's not a looker, is it?), here is an exquisite piece of thoroughly British engineering. The ground-up design utilises a bespoke carbon-fibre tub, a V8 built from a single block of aluminium, a six-speed sequential gearbox, and a carbon body that generates five percent less downforce than Ginetta's LMP3 racecars.
80 Jahre Ruf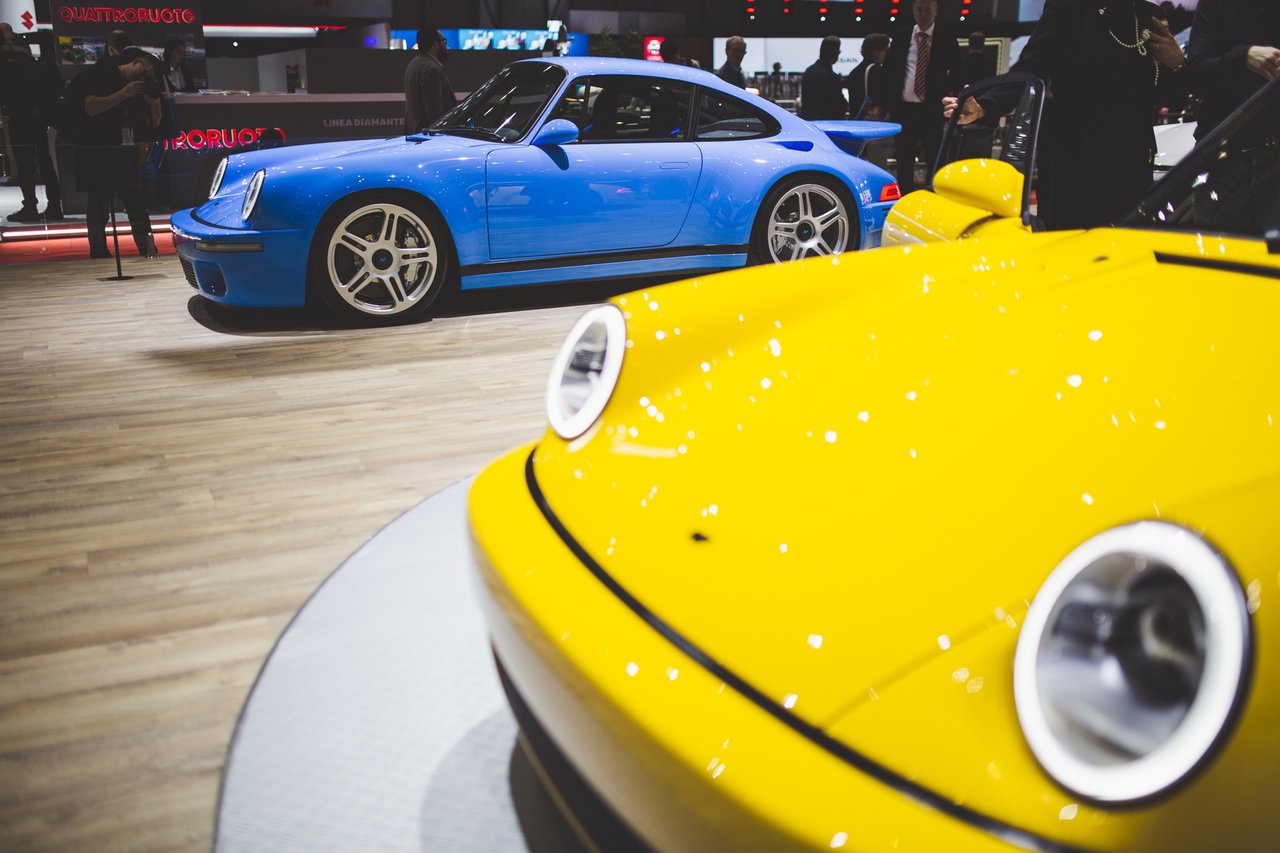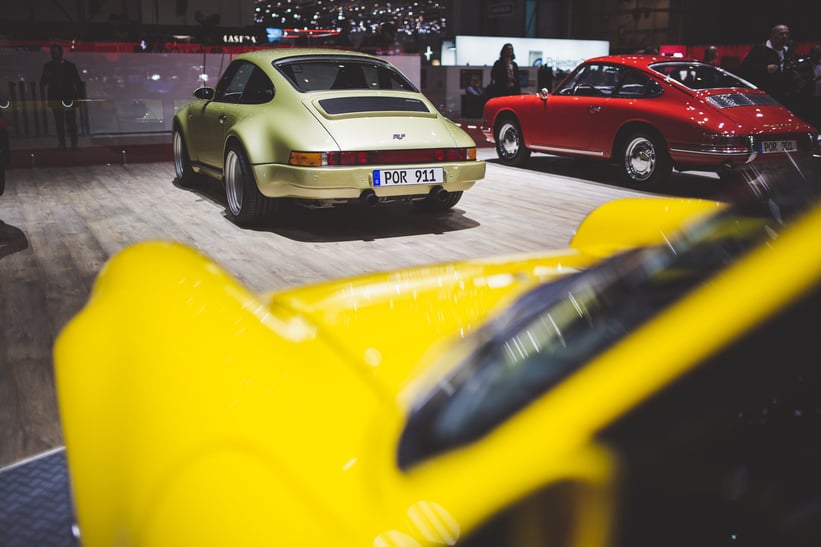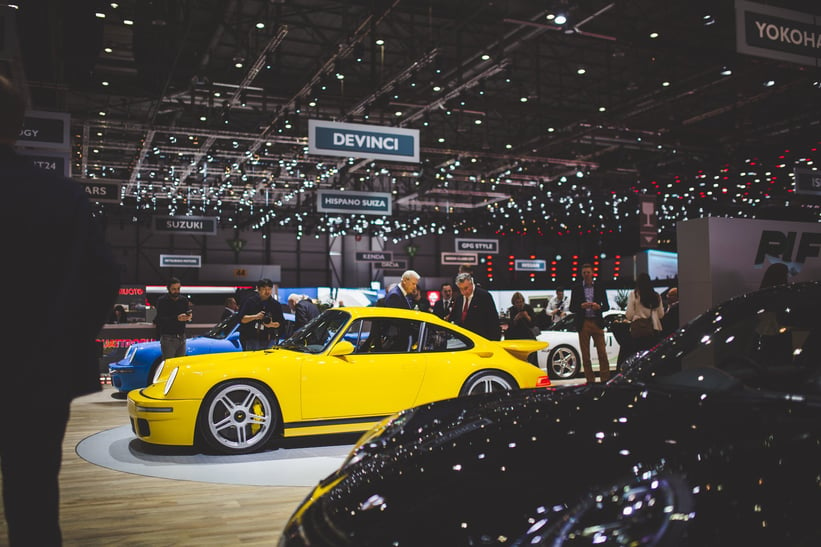 Instagram's favourite car brand, Ruf Automobile, is a staple of the Geneva Motor Show. And 2019 marks the Pfaffenhausen manufacturer's 80th anniversary. Among the impressive assembly Ruf brought to the show was the 78th Porsche 901 built, which it has just expertly restored, the first production CTR Anniversary, a 223mph modern-day homage to the legendary 'Yellowbird', and the new 991.2-based GT. Picking a favourite is a bit like choosing which leg you prefer…
Photos: Mathieu Bonnevie for Classic Driver © 2019