These bonkers beauties were our stars of Techno Classica Essen 2019
From a pre-War Maserati single-seater raced by Juan Manuel Fangio to a pinstriped Ford Capri with gullwing doors, Techno Classica Essen is nothing if not eccentric. And thanks to a gargantuan auction of on-trend 'youngtimers', this year's fair was arguably the most buzzing and bananas yet…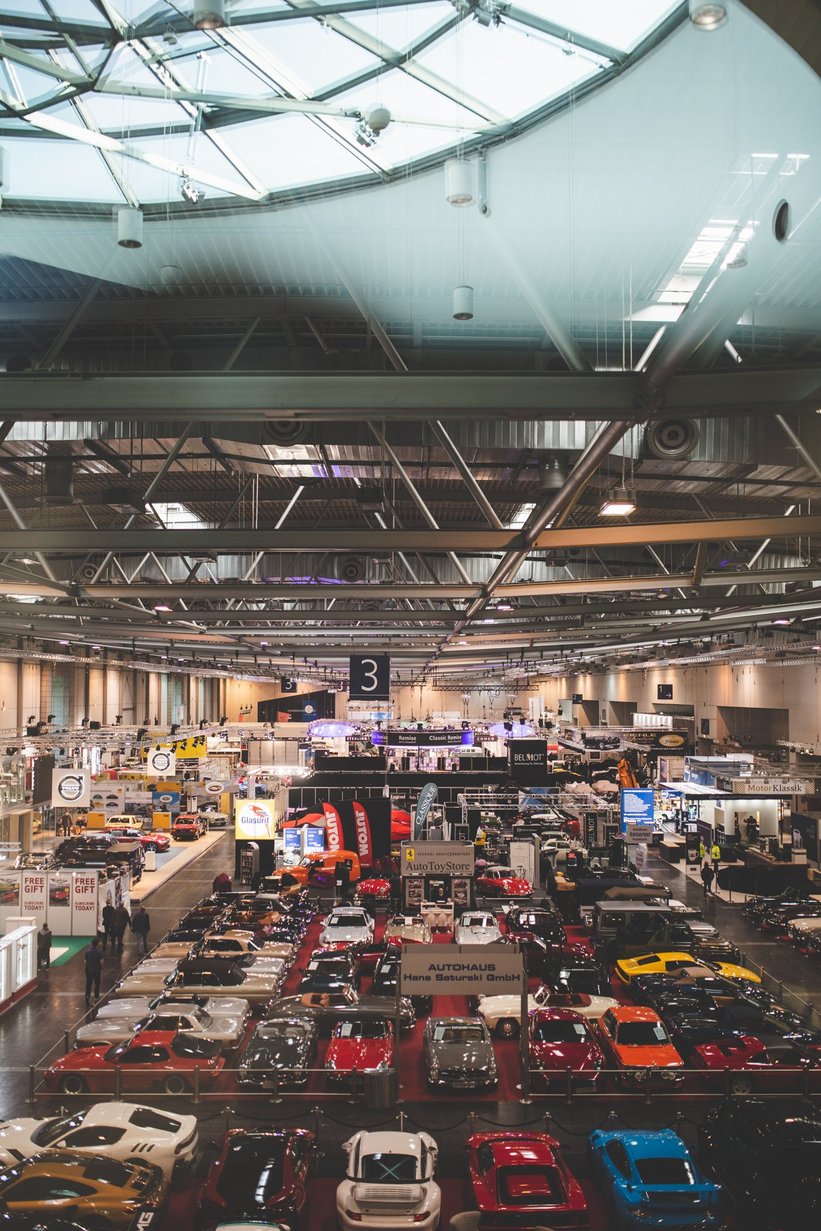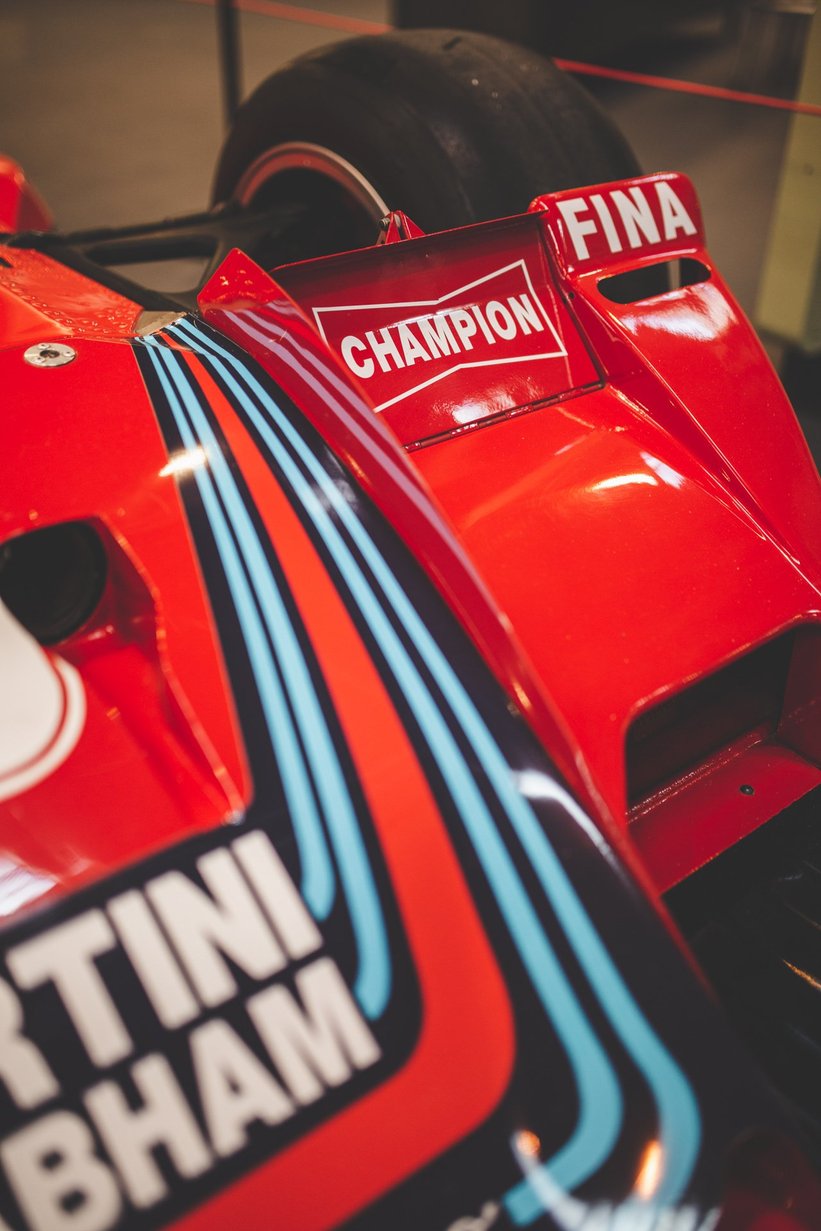 The sheer scale of Techno Classica Essen is such that to really do it justice, you need to spend several days exploring every last corner and curio. Anyone who visited this year's fair will tell you that Mercedes-Benz appeared to be the flavour of the month – between the countless manufacturer and trade stands and the gargantuan RM Sotheby's auction in the basement, there were quite literally hundreds of silver-starred Benzes present. However, it quickly became apparent that to find the very best cars, sorting the wheat from the chaff was essential.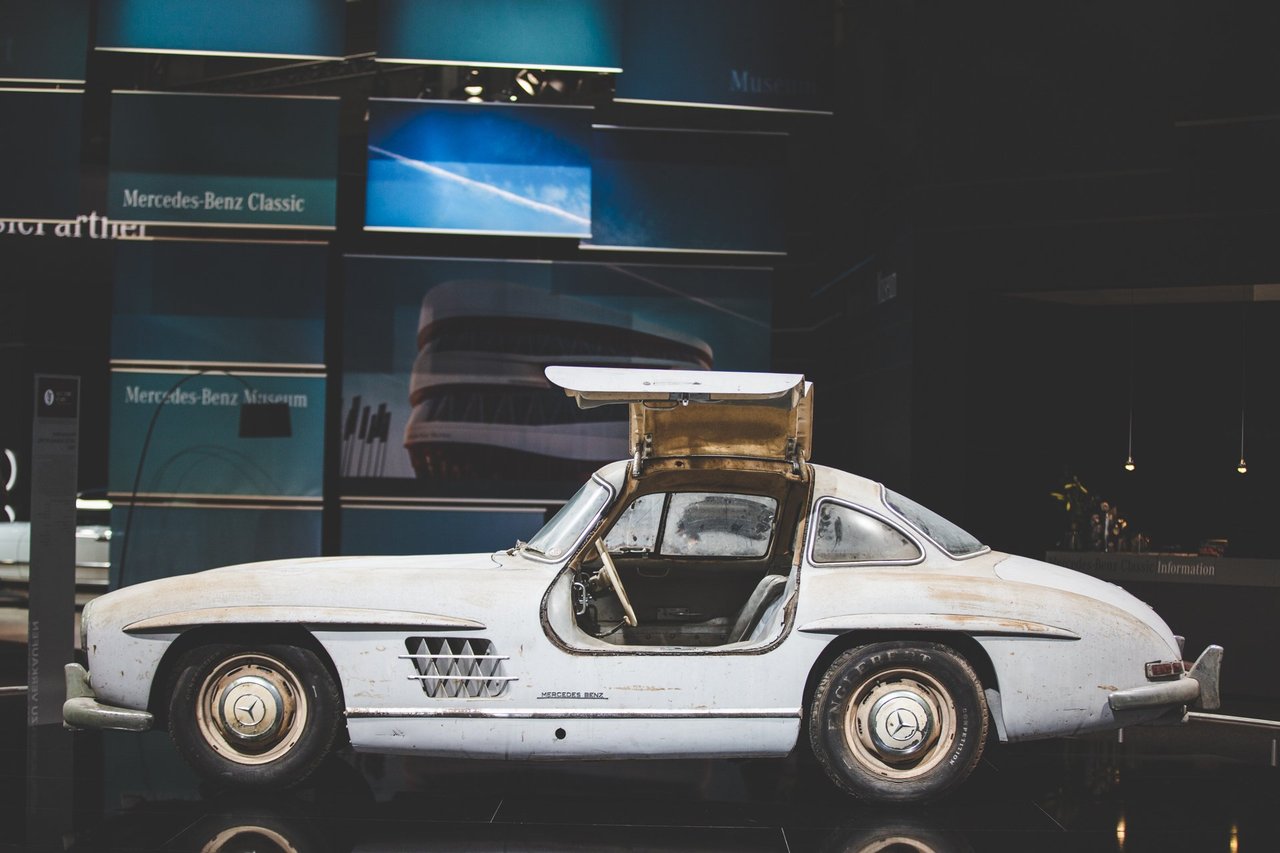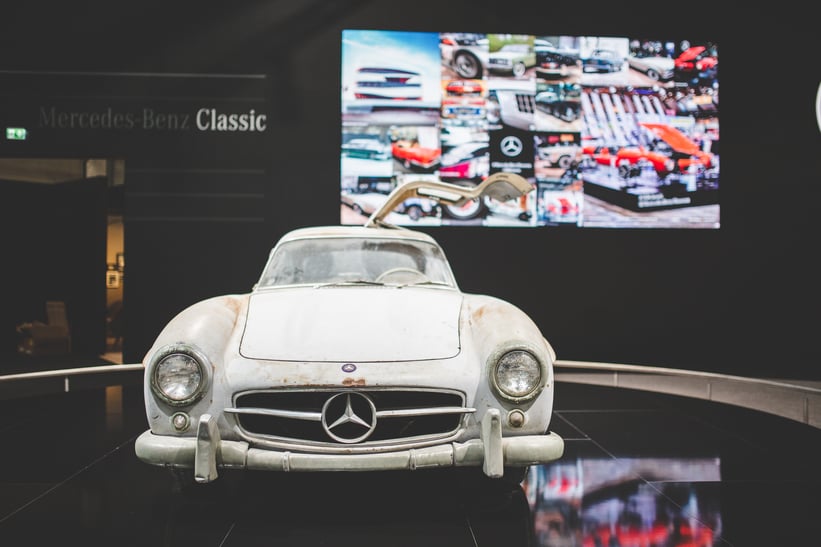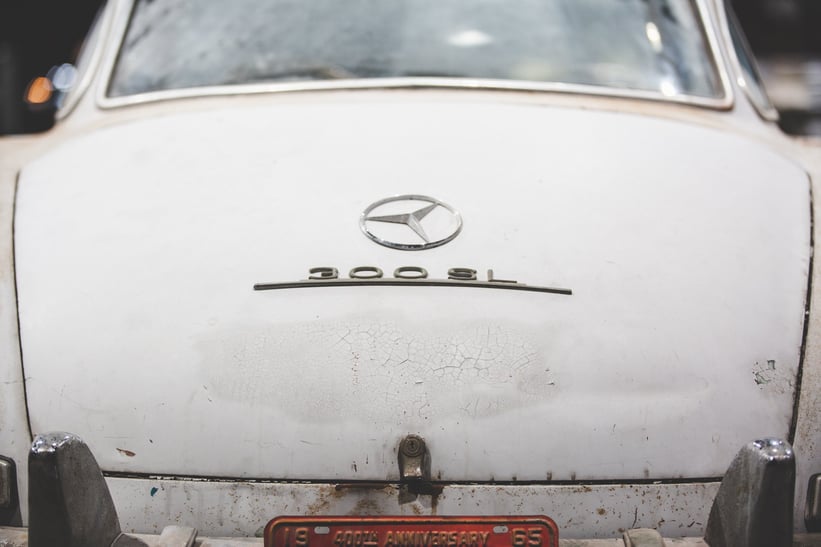 Case in point: we counted 25 open and closed 300SLs and that probably wasn't even all of them. One particular 'Gullwing' stood head and shoulders above the others, though, and that was chassis #43, an entirely unrestored 'barn find' that was unearthed by Mercedes-Benz Classic in the States in 2018. Believed to have been off the road since the 1960s, the brutally weathered car is original down to the Englebert Competition tyres. Raised and brightly lit on a podium alone on the Essen show floor, it assumed an elevated aura, fuelled by the countless onlookers who were clearly spellbound by its derelict but beautifully preserved condition. Here's hoping it remains that way.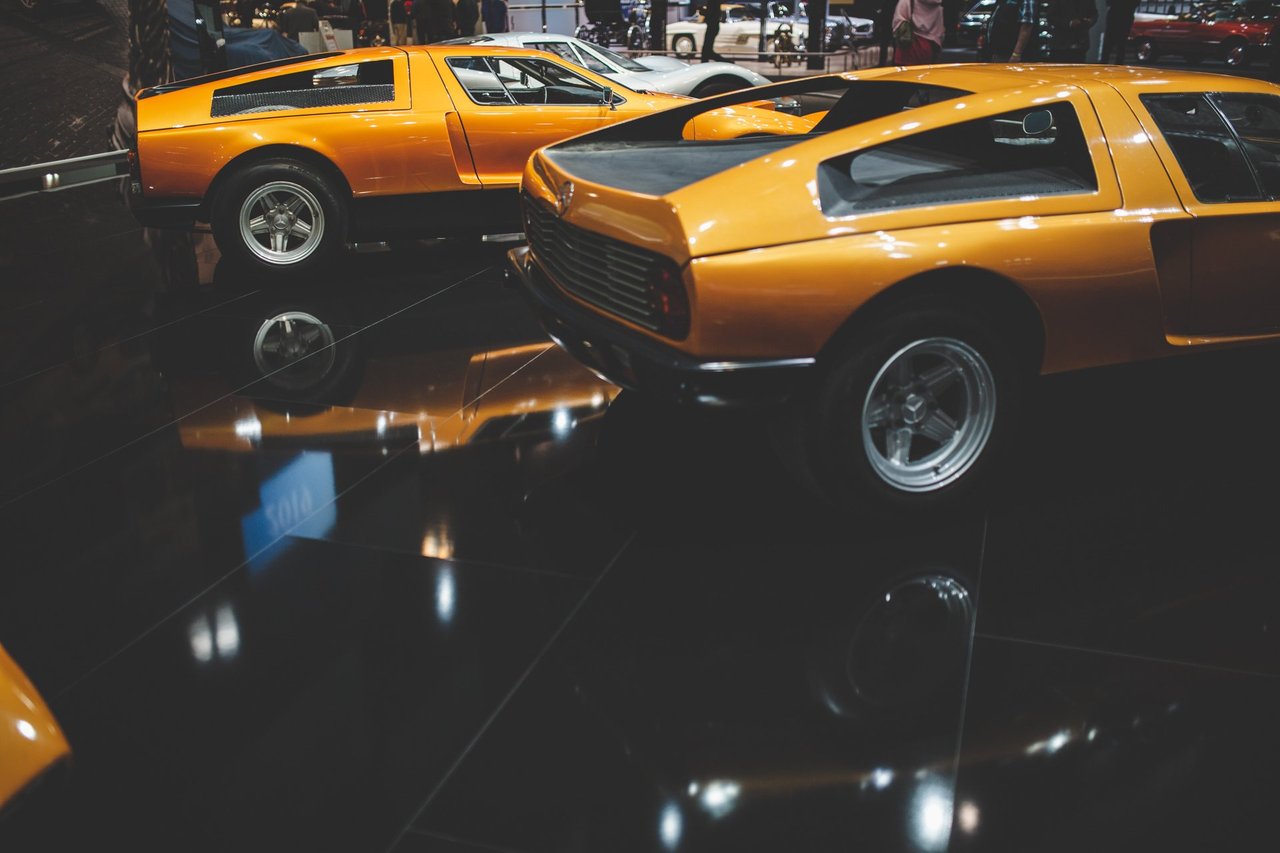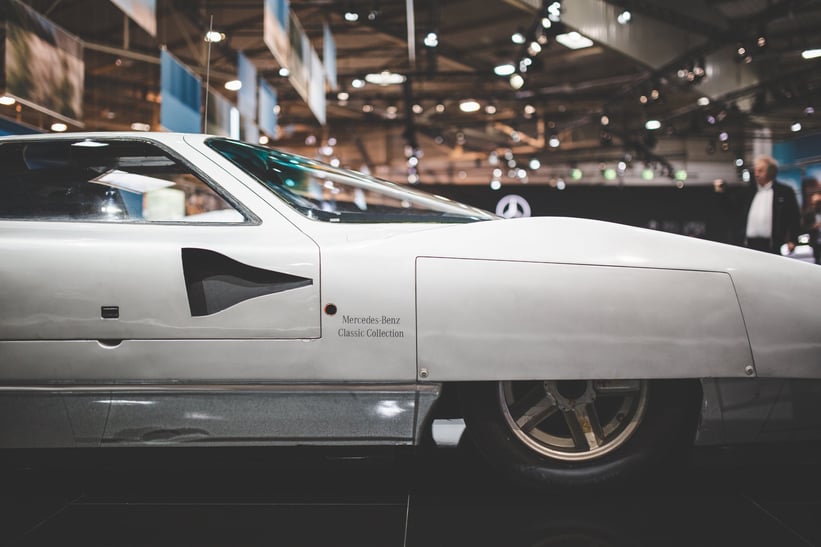 We must also note that the exhibit celebrating the 50th anniversary of Mercedes' C 111 experimental prototype was exquisitely executed. Of the six examples assembled, we particularly loved the speed-record cars with their varying degrees of aerodynamic addenda. Unbelievably, the most extreme C 111-IV clocked 403.9kph (that's nigh on 250mph!) at Nardo in 1979, setting a new World Record in the process.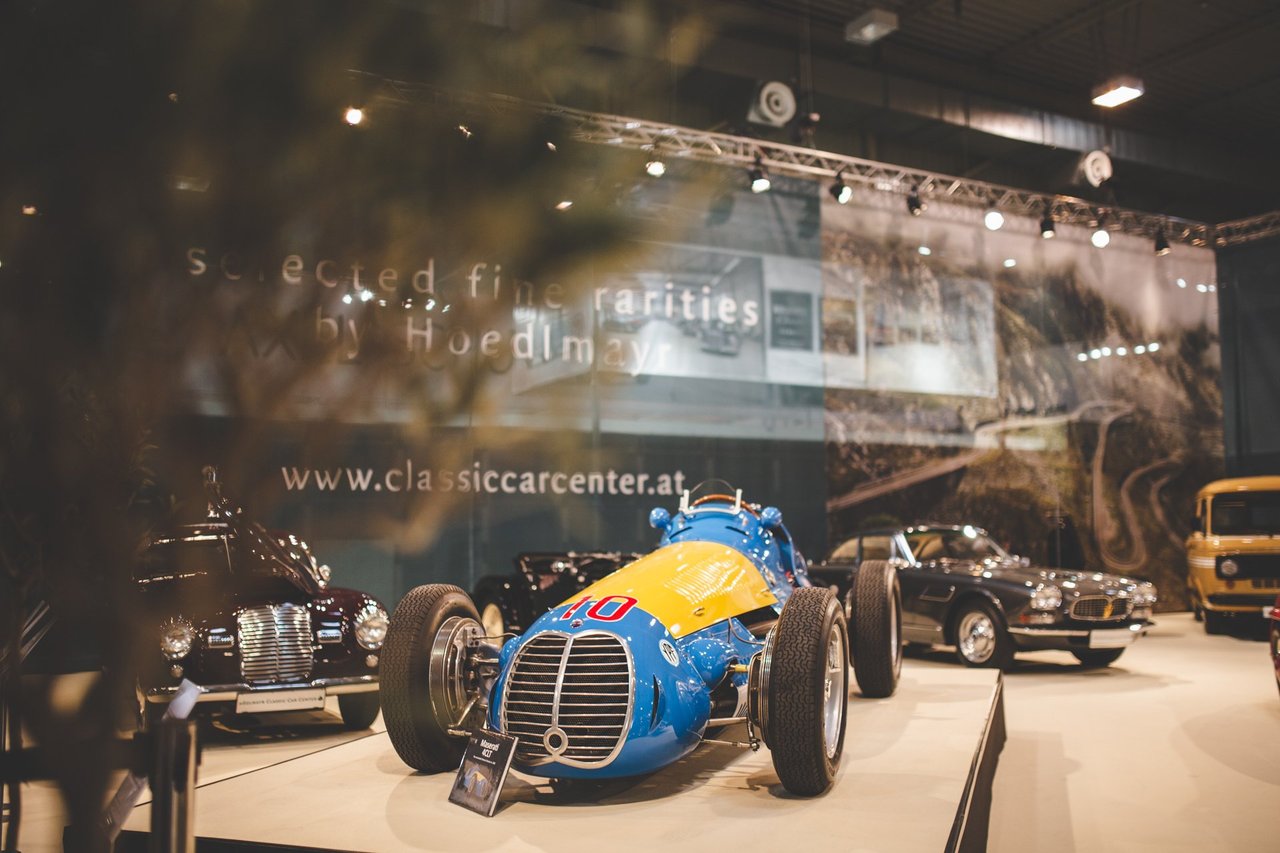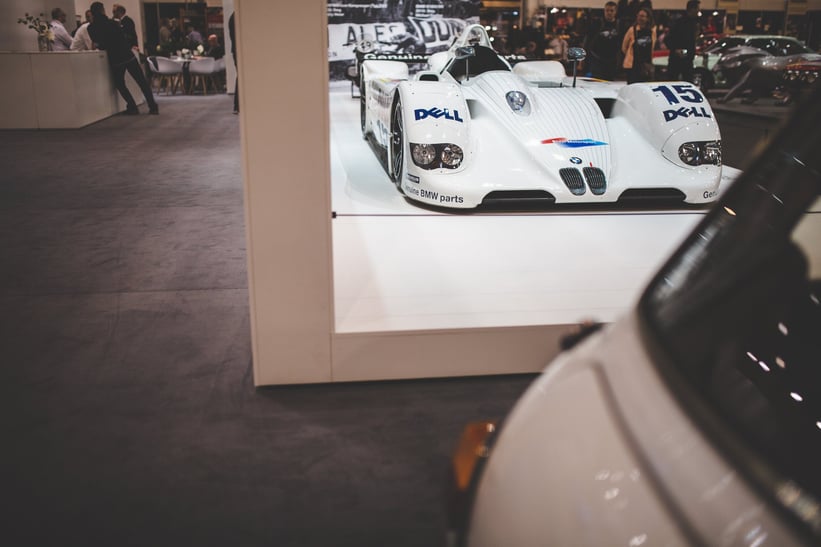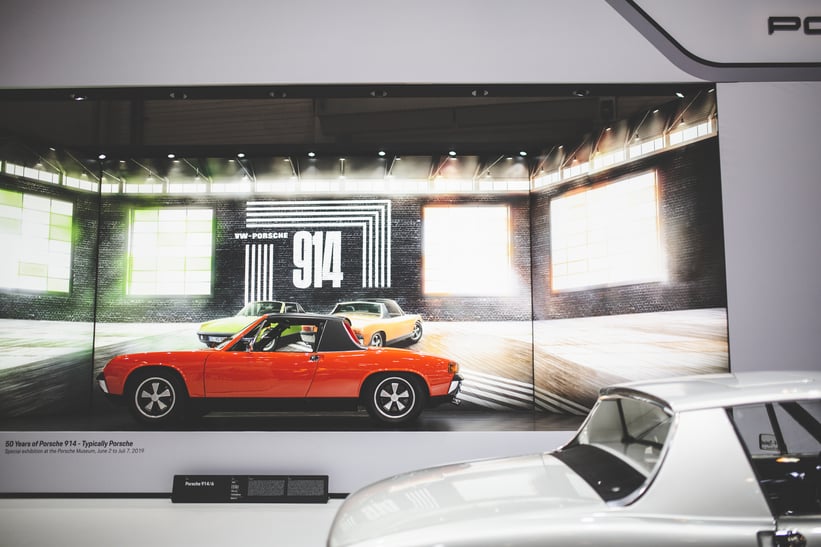 Other manufacturers with a major presence at Essen included Porsche, which chose to highlight the 50th anniversary of the 914 while its fleet of 917s tick themselves cool following their appearance at the Goodwood Members' Meeting last weekend; BMW, which displayed the very V12 LMR in which Yannick Dalmas, Pierluigi Martini, and Joachim Winkelhock secured victory at the 24 Hours of Le Mans in 1999; and FCA Heritage, which wheeled out Juan Manuel Fangio's 1951 championship-winning Alfetta 159. The latter wasn't the only one of Il Maestro's cars at the fair – Hödlmayr Classic Car Center brought along a sublime 1948 Maserati 4 CLT resplendent in the racing blue and yellow of his native Argentina.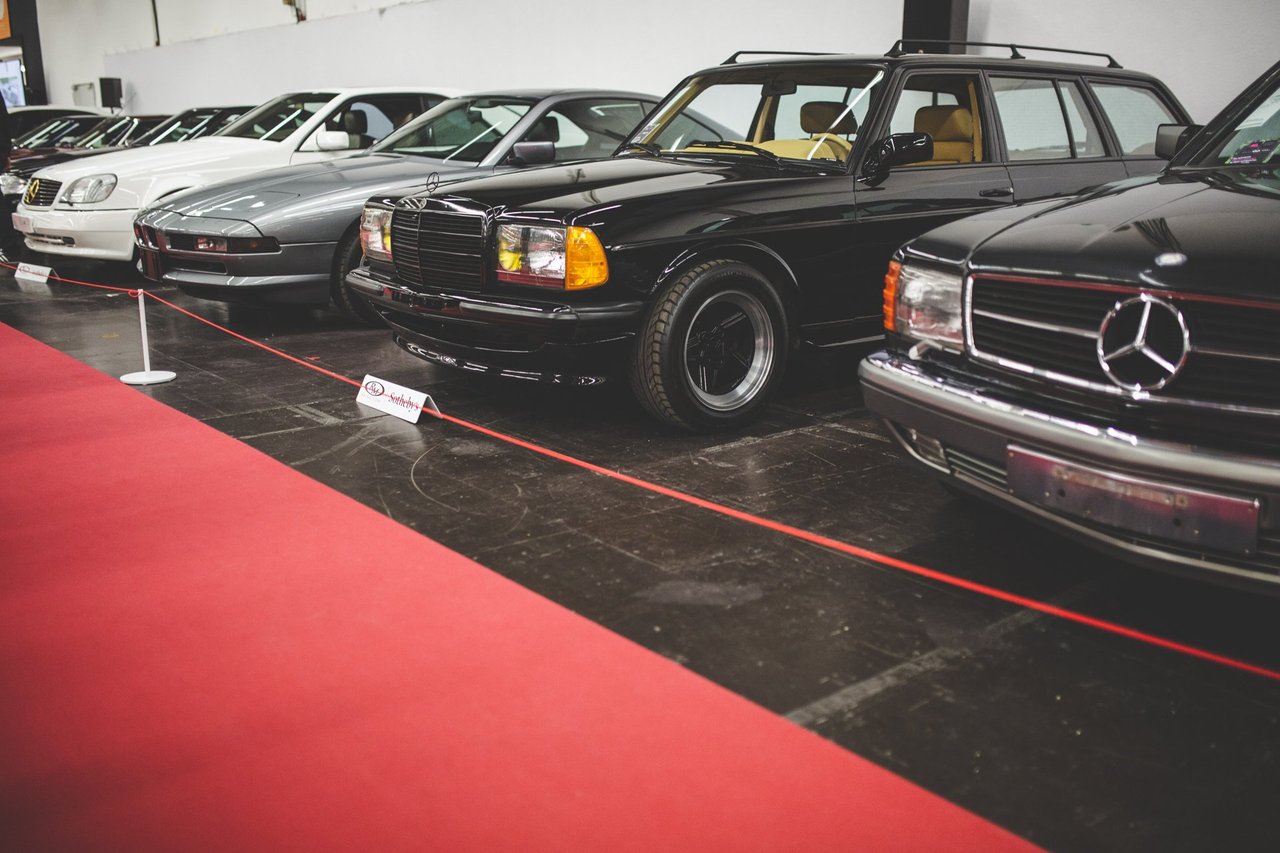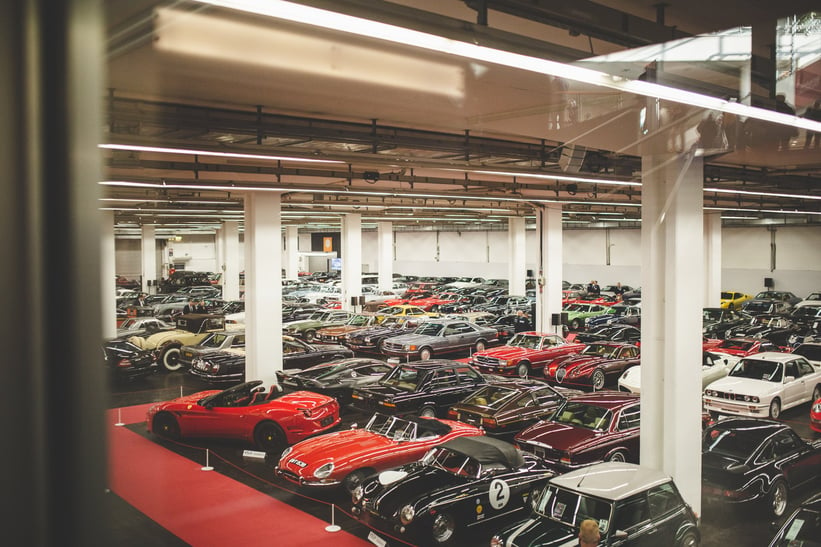 Located in the basement below the show, RM Sotheby's presented the bulk of its hotly anticipated 'Youngtimer Collection'. We really could have spent an entire day alone down there poring over the quirky and curious modern classics that were lined up virtually as far as the eye could see. While we'd love to go against the grain and say it wasn't, the Mercedes-Benz 500 TE AMG was definitely our favourite car of the lot. Miraculously managing to tread the line between audacious and understated, it is, without doubt, the ultimate 'sleeper' family wagon and a car that we're sure by the time you're reading this will have smashed its 60,000–80,000-euro pre-sale estimate.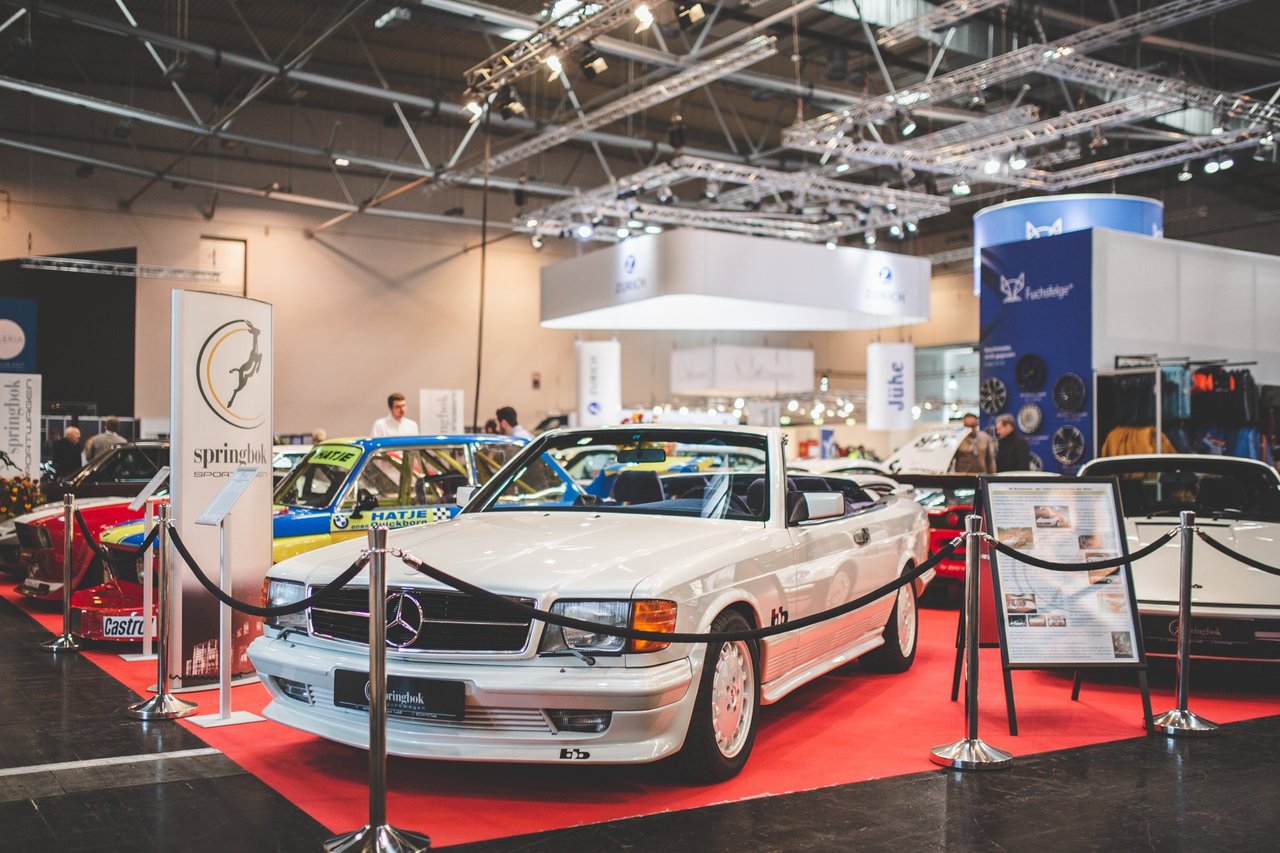 It was a pleasure to be reunited with the trio of Rainer Buchmann's modified BBs – the 1986 Mercedes-Benz 500 SEC Magic Top, 1984 Porsche 930 Turbo, and 1982 VW Polo Carat – over at Springbok Sportwagen. But those weren't the shiniest gems on Frank's stand, nor indeed was the monstrous Saleen S7R GT1. Nope, that honour went to the silver Alpina B10 wagon, a German-delivered car whose first and only owner specified every single Alpina badge to be removed. It also has an in-car phone that can only be described as a brick. The 1990s!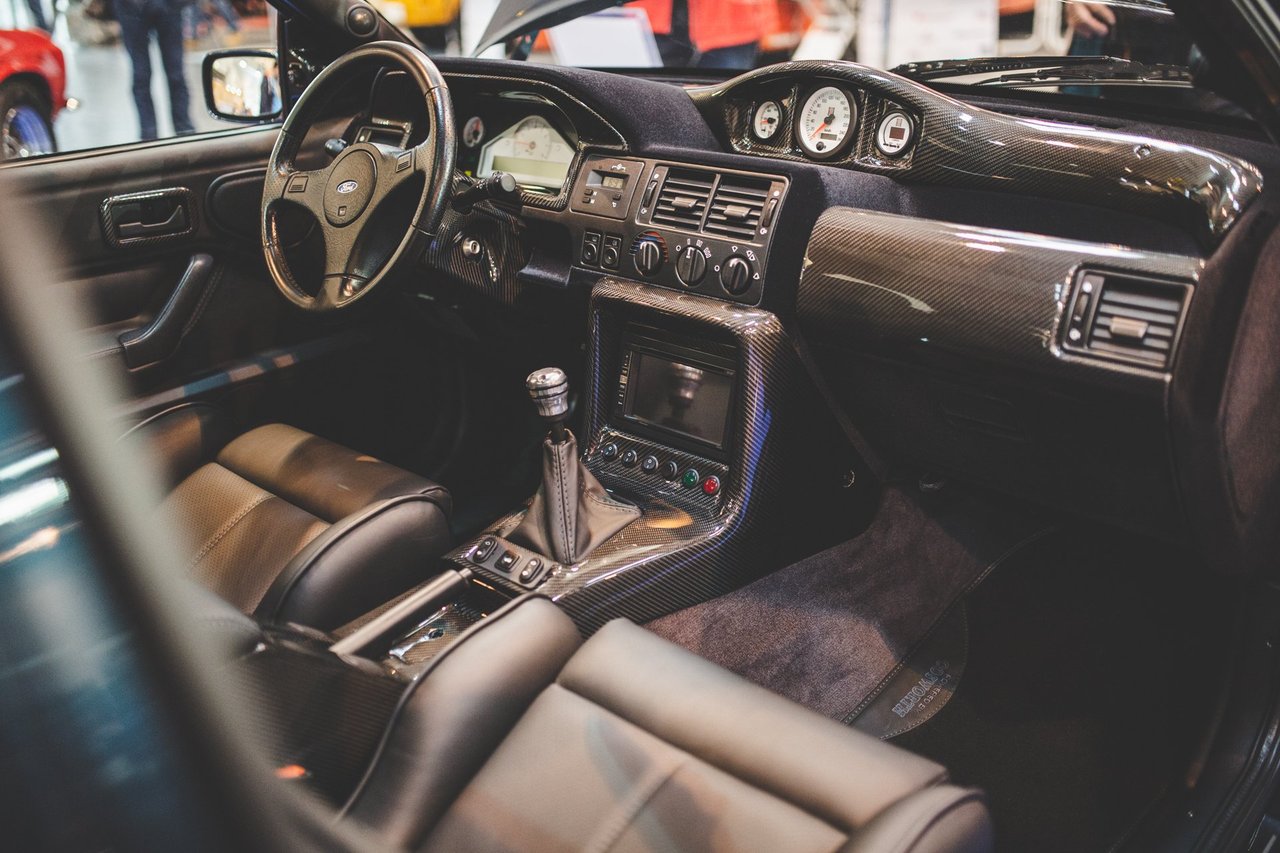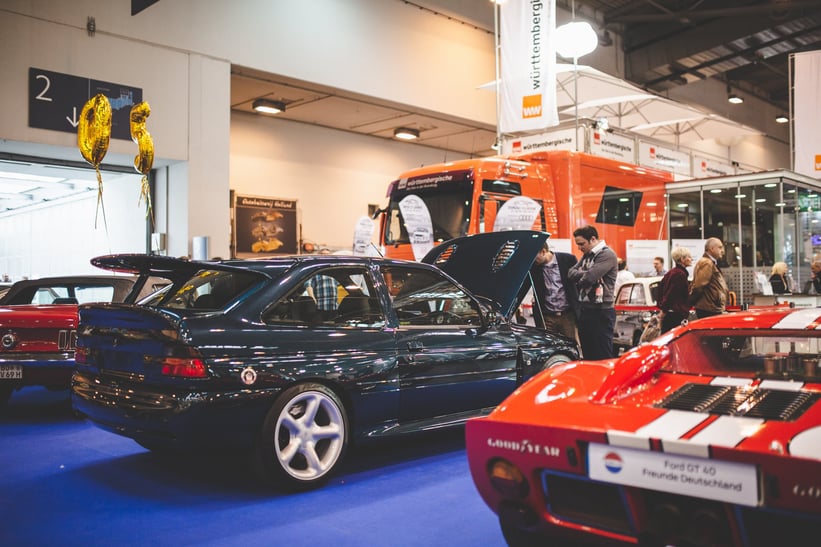 Restomods are a contentious topic in the classic car world at the moment and whether you think one of Singer's 'reimagined' Porsche 911s is sensational or sacrilege is as hotly contested as the whole 'should a Jaguar E-type be electrified' argument. On the subject, we happened upon a Ford Escort RS Cosworth painstakingly modified by its adoring German owner into a 650HP, carbon-fibre bodied, whale-tailed behemoth. In fact, the carbon-fibre interior trim is so beautifully crafted and implemented that it genuinely looks like a factory job. Budapest is the place to go if you're looking for good carbon-fibre, apparently!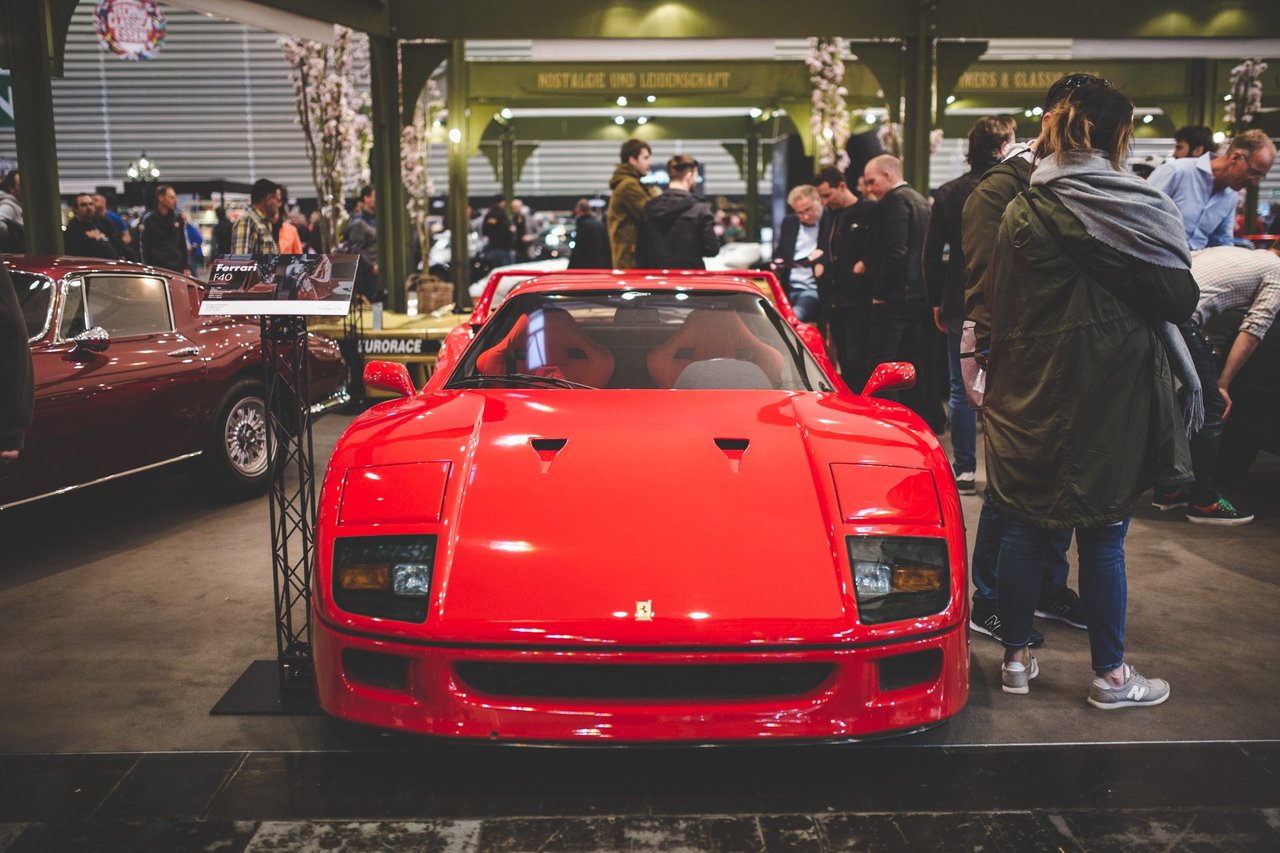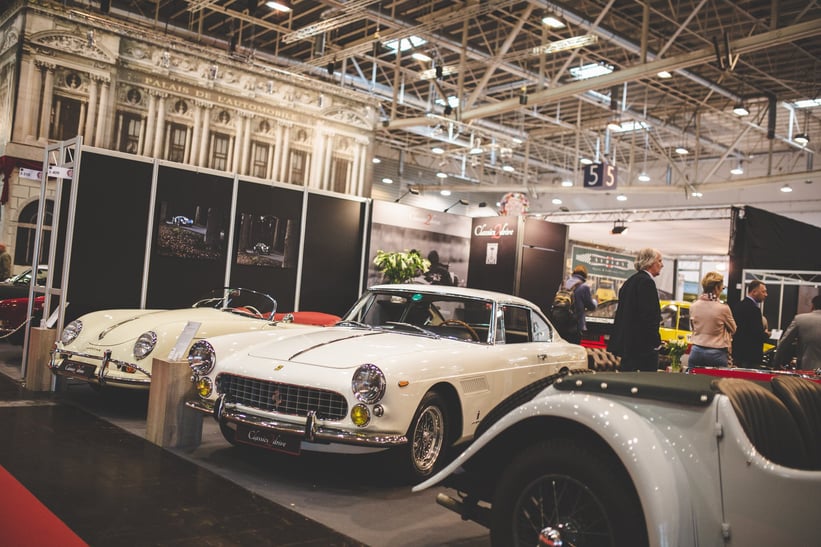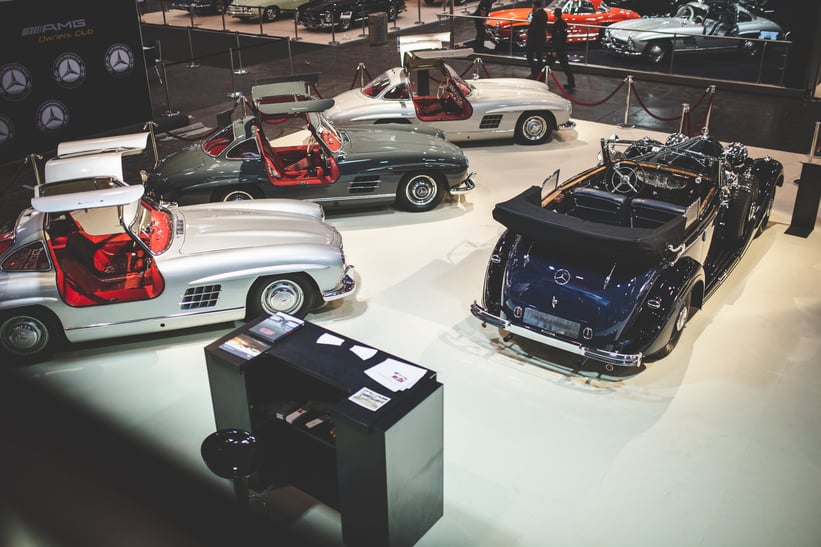 Naturally, there was a host of Classic Driver dealers present, each of which you'll find in Mathieu Bonnevie's stunning gallery from the show above. There were, of course, standout highlights – take GipiMotor's Ferrari F40, which has covered just 495km from new, Classics2Drive's Ferrari 250 GTE that, judging by its condition, might as well have covered the same distance, and Albion Motorcars' ice-cool Renault 20/30 Paris-Dakar warrior, which, second to the barn find 'Gullwing', probably garnered the most attention on Instagram.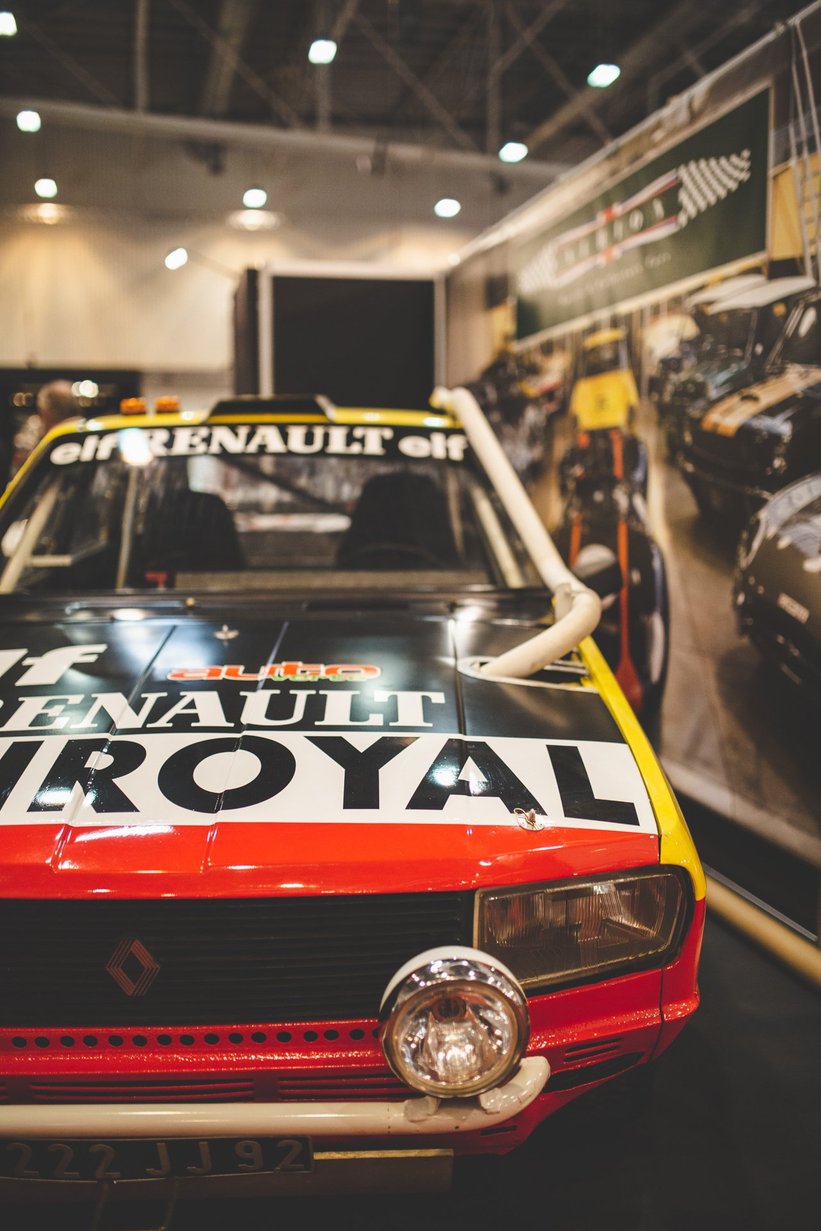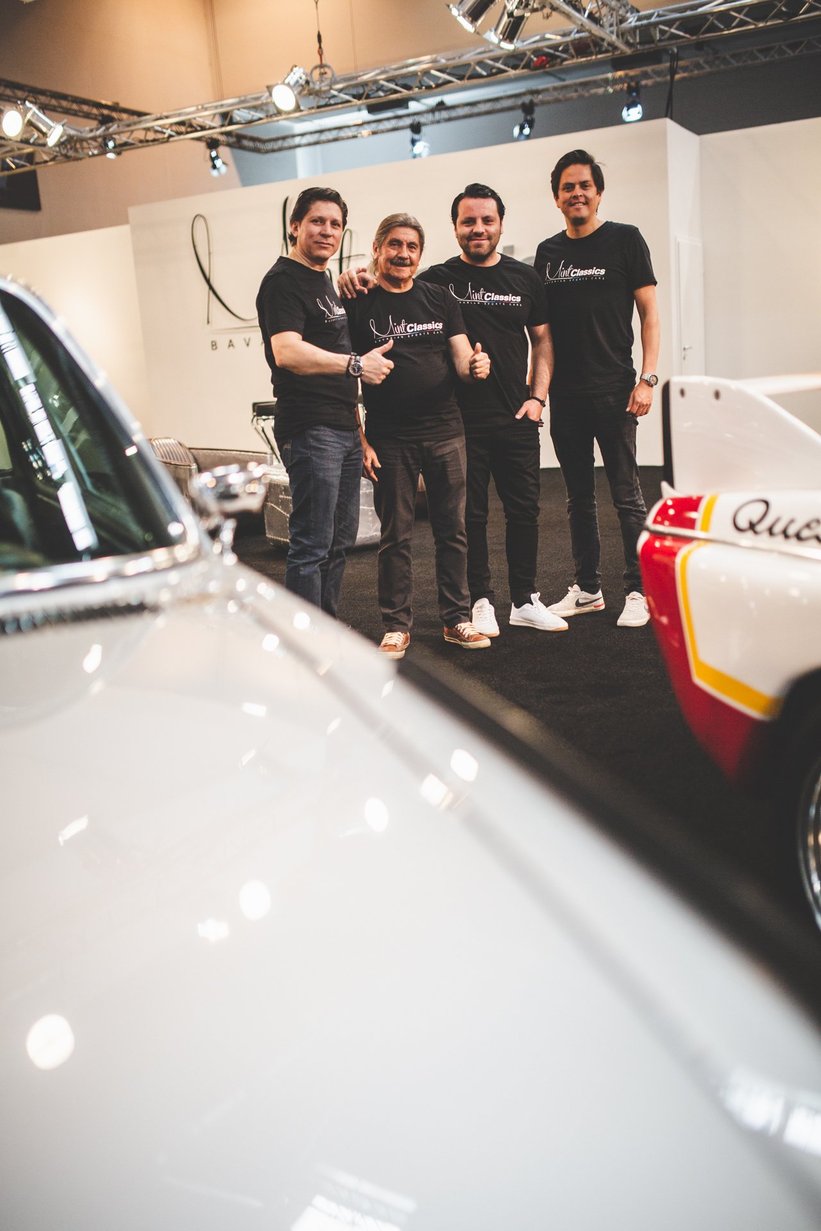 It's that you can find the bluest of blue-chip classics offered by the industry's heavy hitters in addition to questionably tasteful artwork, temptingly affordable youngtimers, and in 2019 at least, a 250,000-euro hot-rodded Lamborghini tractor that makes Essen so interesting. And with the addition of the RM Sotheby's auction, we've no doubt it'll become even more weird and wonderful in the years to come.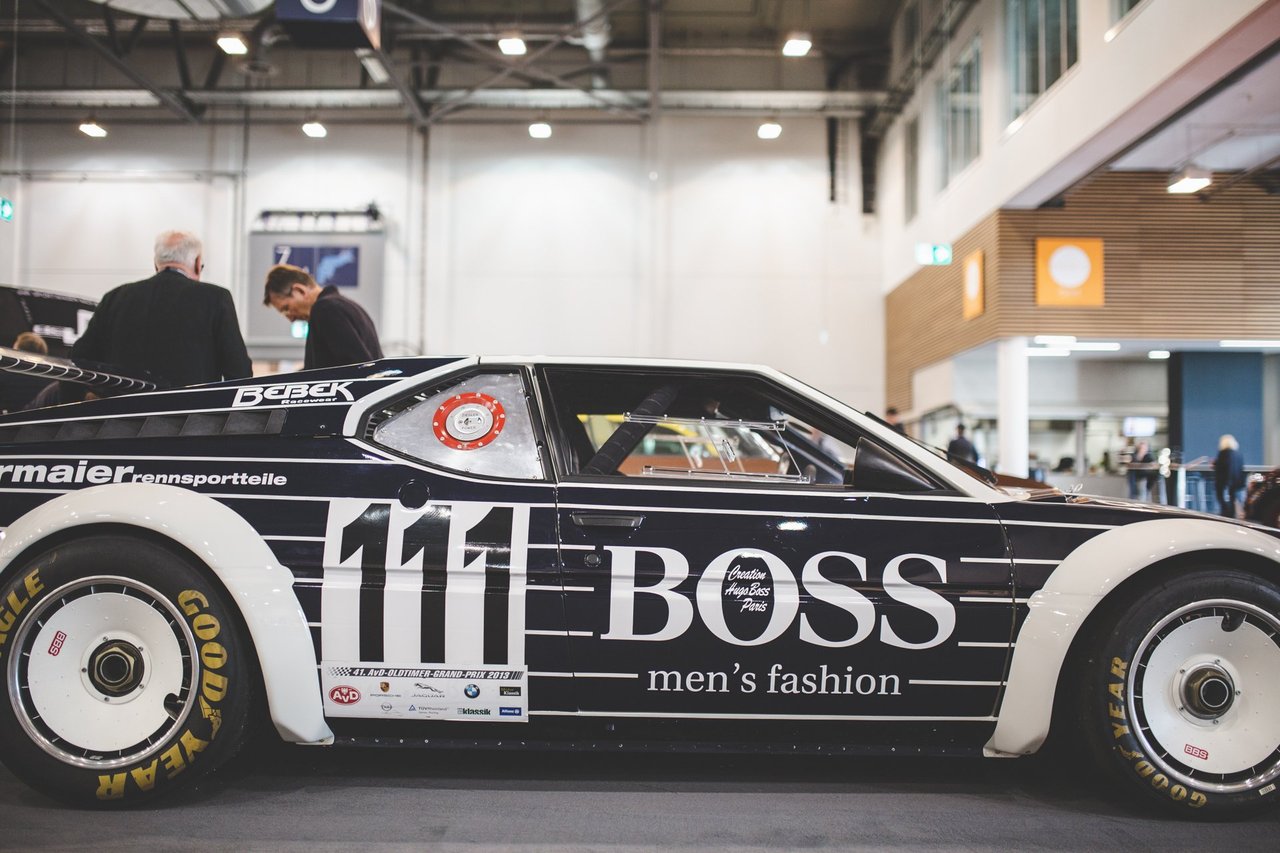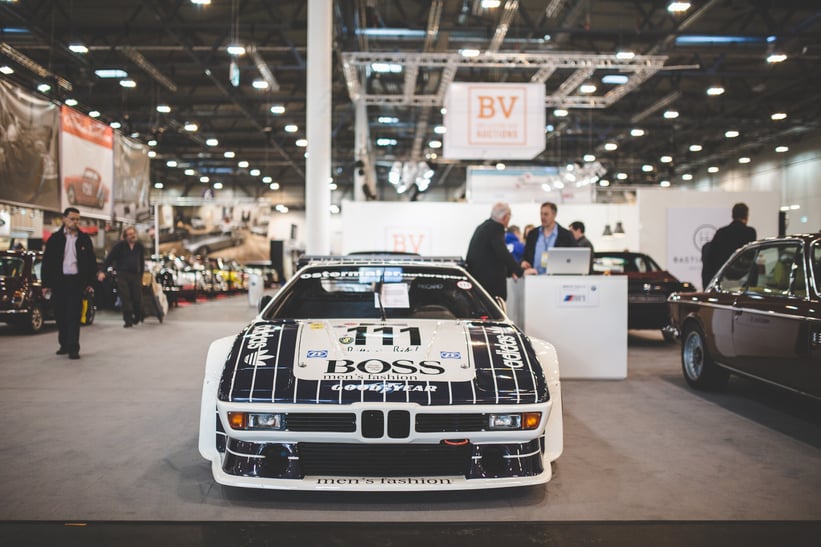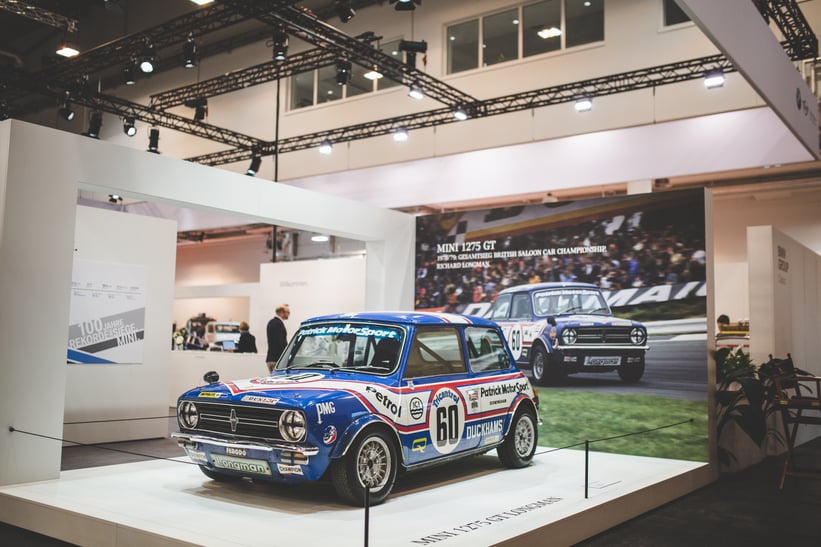 At all of these trade shows, we always walk away discussing which single car we'd most like to own, regardless of budget or if it was even for sale in the first place. And for me, this year there was no question: tucked away in a faraway hall among some rather utilitarian BMWs was an M1 Procar wearing a navy-and-white, Adidas/Hugo Boss-sponsored livery that just looked so damned mean, especially with its white 'Turbofans' fitted. And having watched in awe, ears bleeding, as a gaggle of Procars hared around Goodwood last weekend, it is a car we'd do anything to experience from behind the wheel. Preferably at Monaco. Or the Nordschleife. One can dream.
Photos: Mathieu Bonnevie for Classic Driver © 2019