This fabulous line-up of Jaguar's elusive 1990s supercar was organised by Valentine Lindsay, the collector and member of the British Racing Driver's Club. An XJR-15 custodian himself, not only did Lindsay manage to assemble an impressive 11 examples and their owners at the historic West Sussex circuit, but also a number of faces who were closely connected to the XJR-15 project back in the early-1990s, including the esteemed designer of the car's bodywork, Professor Peter Stevens.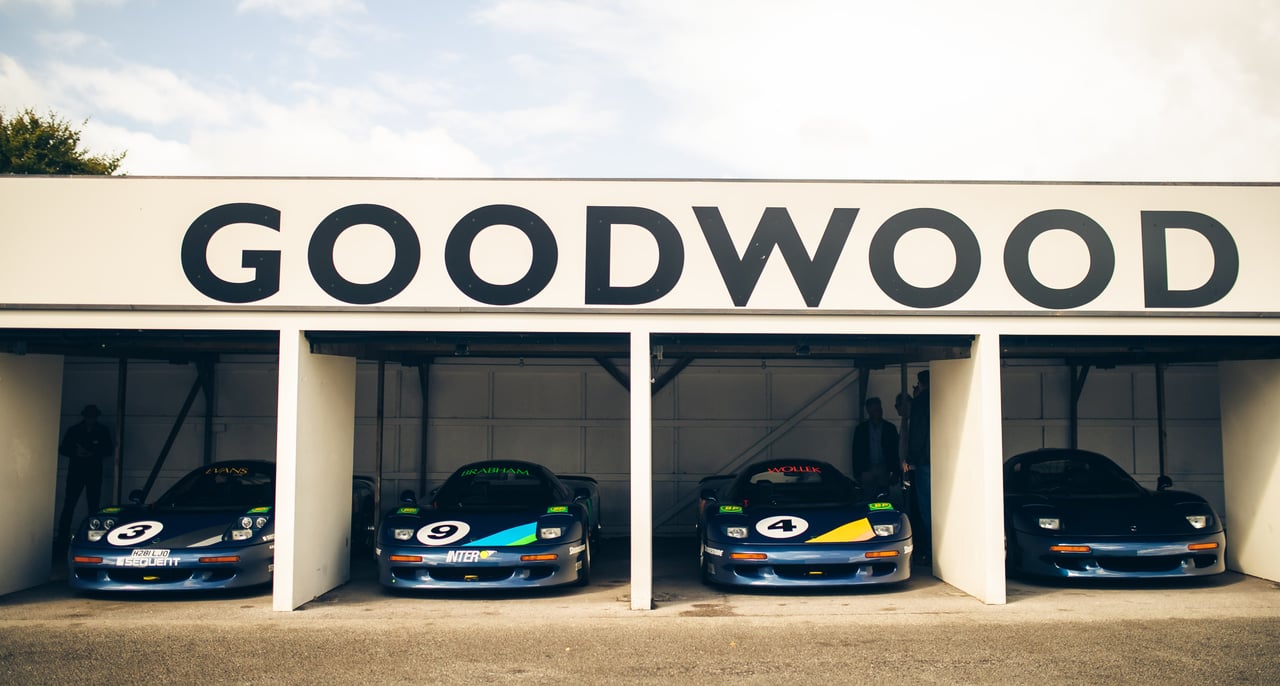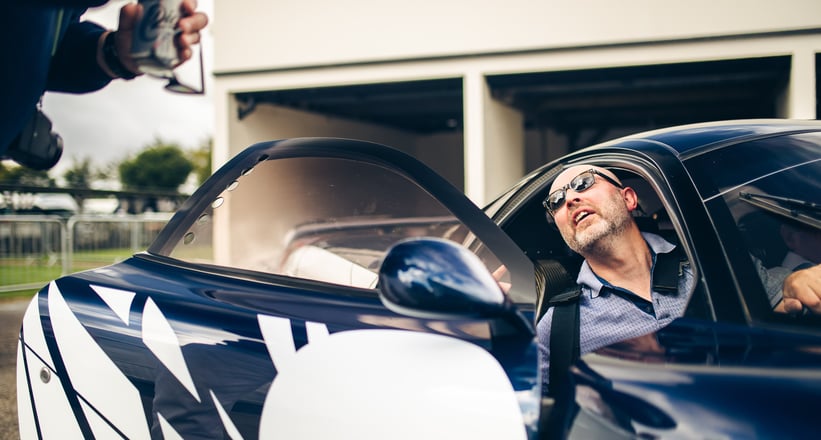 Having returned Jaguar to motorsport glory in the late-1980s, securing the marque two World Sportscar Championships and its first outright Le Mans victory since 1957, TWR's founder Tom Walkinshaw shrewdly recognised that a thinly disguised, road-going version of the all-conquering XJR-9 Group C car would likely convince Jaguar's most well-heeled customers to part with barrel-loads of cash. His hunch was correct and JaguarSport, a subsidiary of TWR and Jaguar Cars, set about transforming the mighty Le Mans racer into a (slightly) more accessible package.
Utilising virtually unchanged XJR-9's underpinnings, including the carbon-composite monocoque, independent double-wishbone suspension and 6.0-litre V12 engine, the XJR-15 was clothed in a shapely and feline carbon-fibre body by Peter Stevens, who, as you probably know, went on to pen the McLaren F1. Stevens reportedly fell out of favour with Walkinshaw after leaking the then top-secret car's design to the press before its existence had even been acknowledged.
The performance was nothing short of mind-bending – the 450HP V12 propelled the car from 0–60mph in just 3.9sec and onto a top speed of 190mph (dependent on gearing). Its handling was reportedly not the faint of heart, but many top-tier racers sang its praises, nonetheless.
Unlike the XJ220, Jaguar's other 1990s flagship supercar, the XJR-15's interior was positively spartan – think more backpacker's hostel than the Ritz. It was strewn with glossy carbon-fibre and Kevlar, and despite the cabin being both wider and taller than the racing car's, the steering wheel was flat-bottomed to make ingress and egress not possible.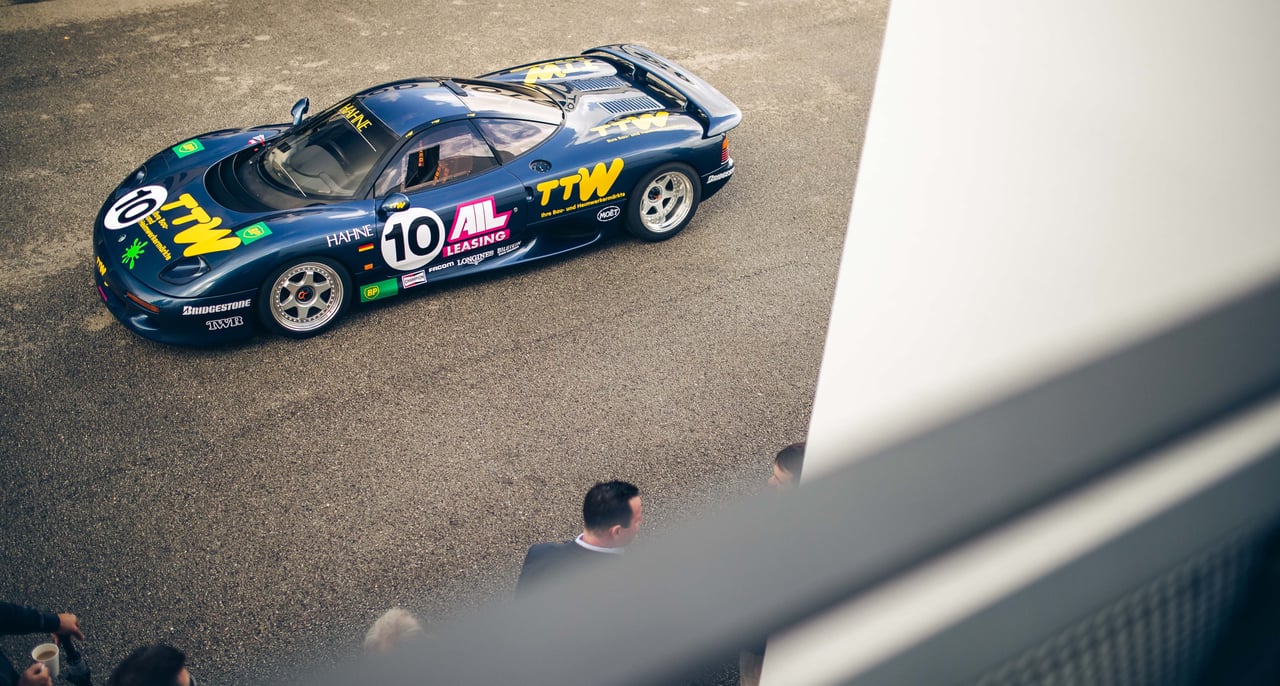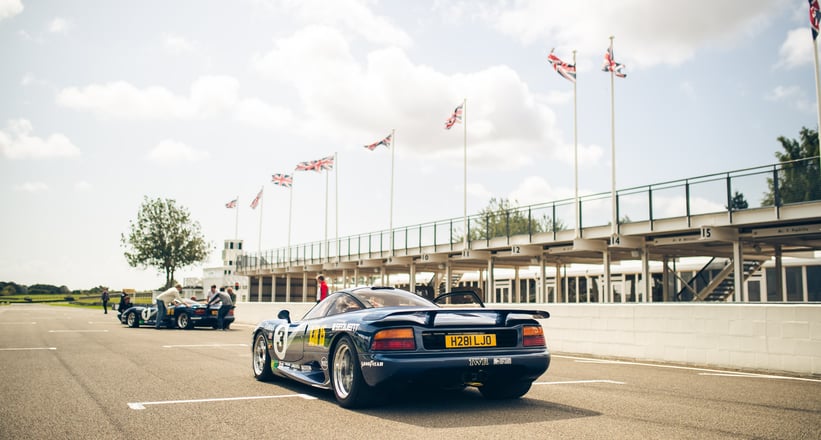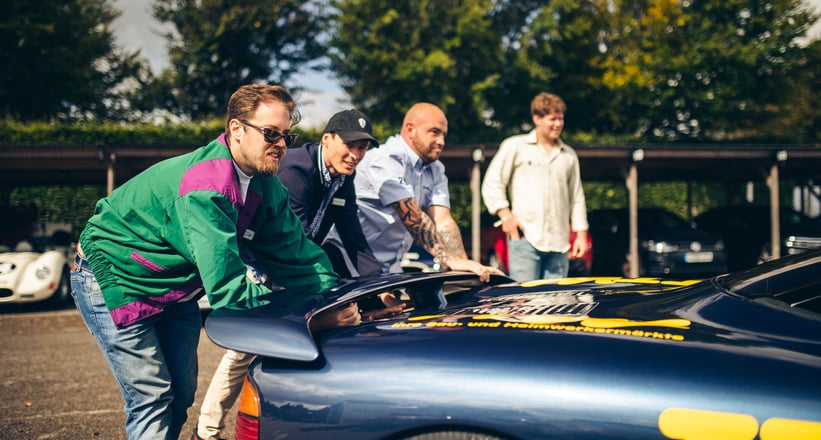 A track-only car in its most basic form, buyers could specify a road package which included a five-speed synchromesh transmission (as opposed to the six-speed dog 'box), indicators, a raised ride height and treaded tyres. The option pushed the price even further north of the hefty £500,000 list.
To raise the profile of the XJR-15, the Jaguar Intercontinental Challenge was initially conceived: a single-make championship taking place at the Monaco, Silverstone and Spa-Francorchamps rounds of the 1991 Formula 1 season. A whopping million-dollar cash prize was offered to the winner of the final race and, racing drivers being racing drivers, a raft of motorsport's top names signed up including David Brabham, Bob Wollek and Vern Schuppan.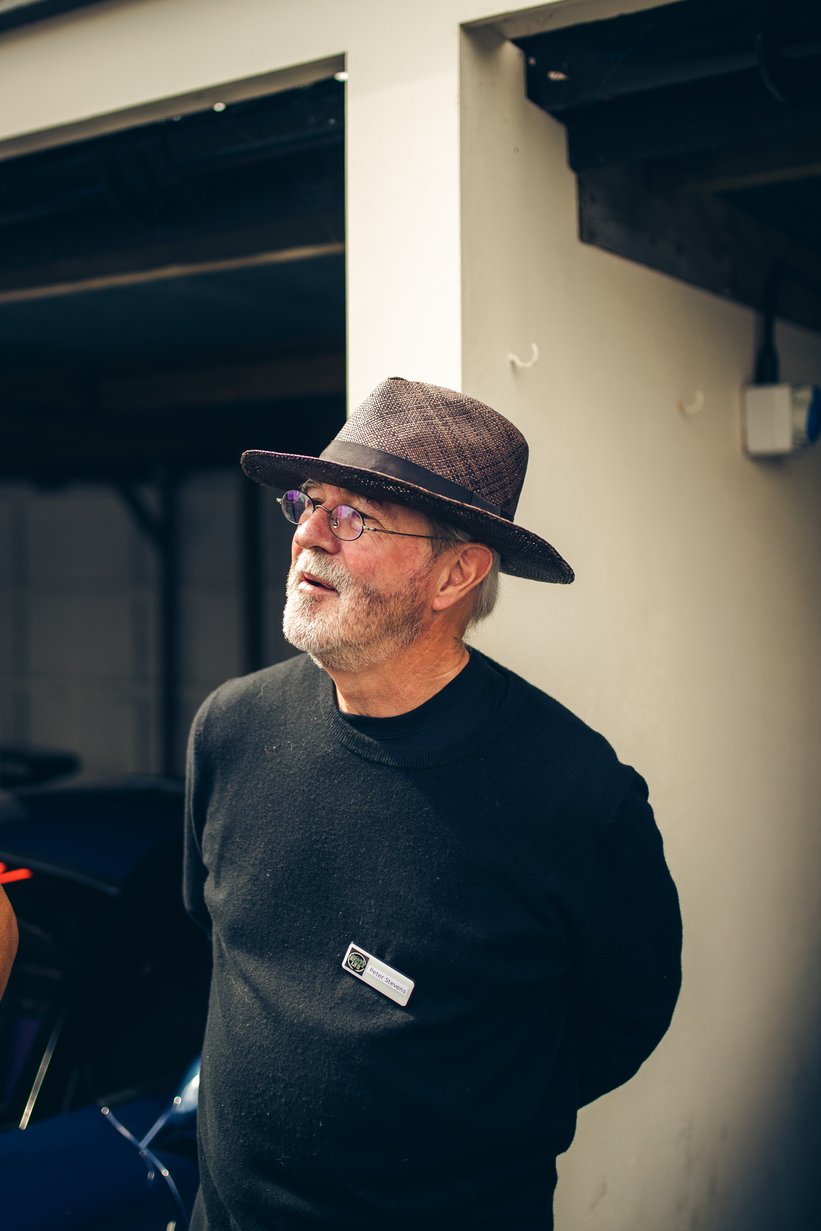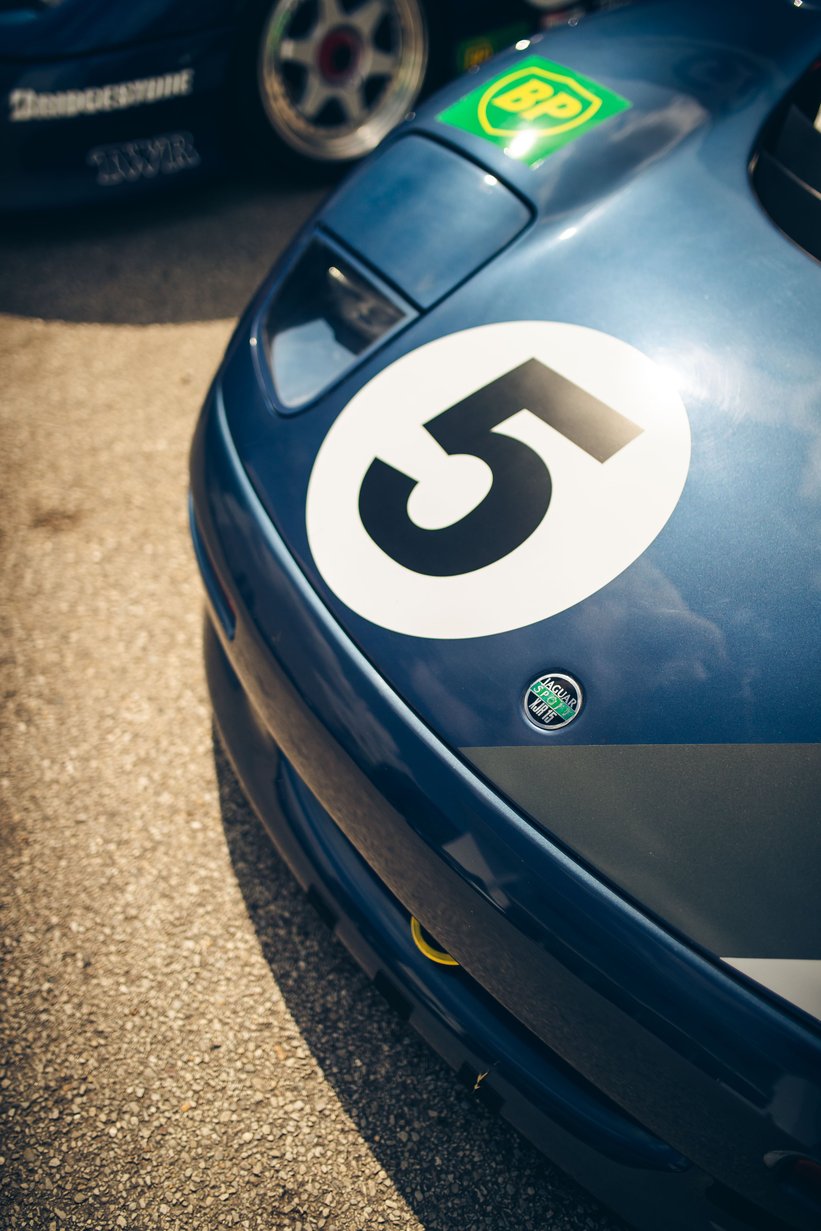 If you search 'XJR-15 Monaco' on YouTube, you'll be rewarded with grainy footage depicting 16 of these snarling Jaguar tearing door-to-door around the streets of the principality. You can barely hear commentator Murray Walker, such is the deafening volume of the collective V12 roar. It's just fantastic viewing! Derek Warwick and Juan Manuel Fangio II won the Monaco and Silverstone rounds, respectively, and were awarded Jaguar XJ-Ss as prizes. Not too shabby.
Ahead of the million-dollar decider at Spa, Jaguar caught wind that the drivers were sneakily plotting to fix the race and split the prize money. In an attempt to stop this from happening, Jaguar didn't disclose the final number of laps – only that there would be at least six. Spills were aplenty in the race and, ultimately, the German touring car ace Armin Hahne took the spoils from fourth on the grid. Following the race, most of the 51 XJR-15s built wound up in secret collections dotted around the globe, seeing very little use over the subsequent decades.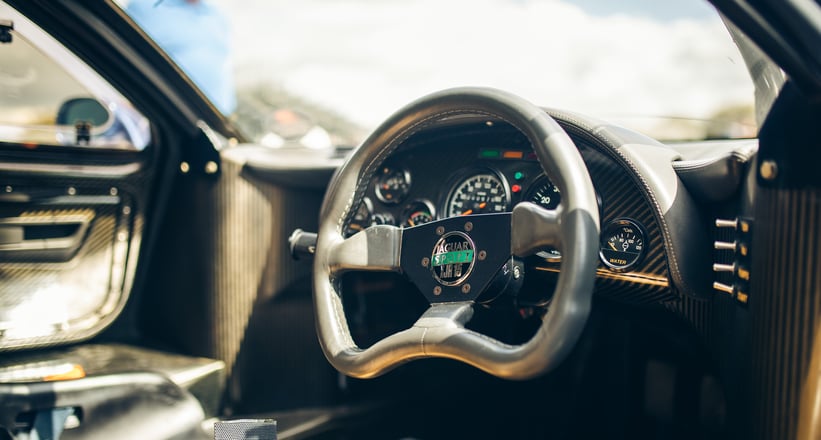 And there's the rub. While other 1990s supercars such as the McLaren F1, Ferrari F50 and Bugatti EB110 have garnered more and more appreciation as time has passed, the rarer and comparatively understated Jaguar has flown under the radar and been largely forgotten. Until now, that is. Collectors are taking note and the gathering at Goodwood is proof. Cars present included David Brabham, the record producer Matt Aitken, Tiff Needell and Bob Wollek's old racers as well as a plethora of road cars.
We caught up with the London-based specialist and XJR-15 owner Neal Gordon, who's travelled the world to buy and recommission a number of these Jaguar unicorns, to find out what makes them so special. "They've been under the radar and sort of lost for so long that people have simply forgotten they exist – they've just sat around in collections and because no one could really afford to keep them running, they've all done really low mileage," he comments. "It doesn't make sense that they're worth a twentieth of the F1. Obviously, they're not on the same hallowed level, but the concept is largely the same. I heard that even Gordon Murray recently admitted it was a great car.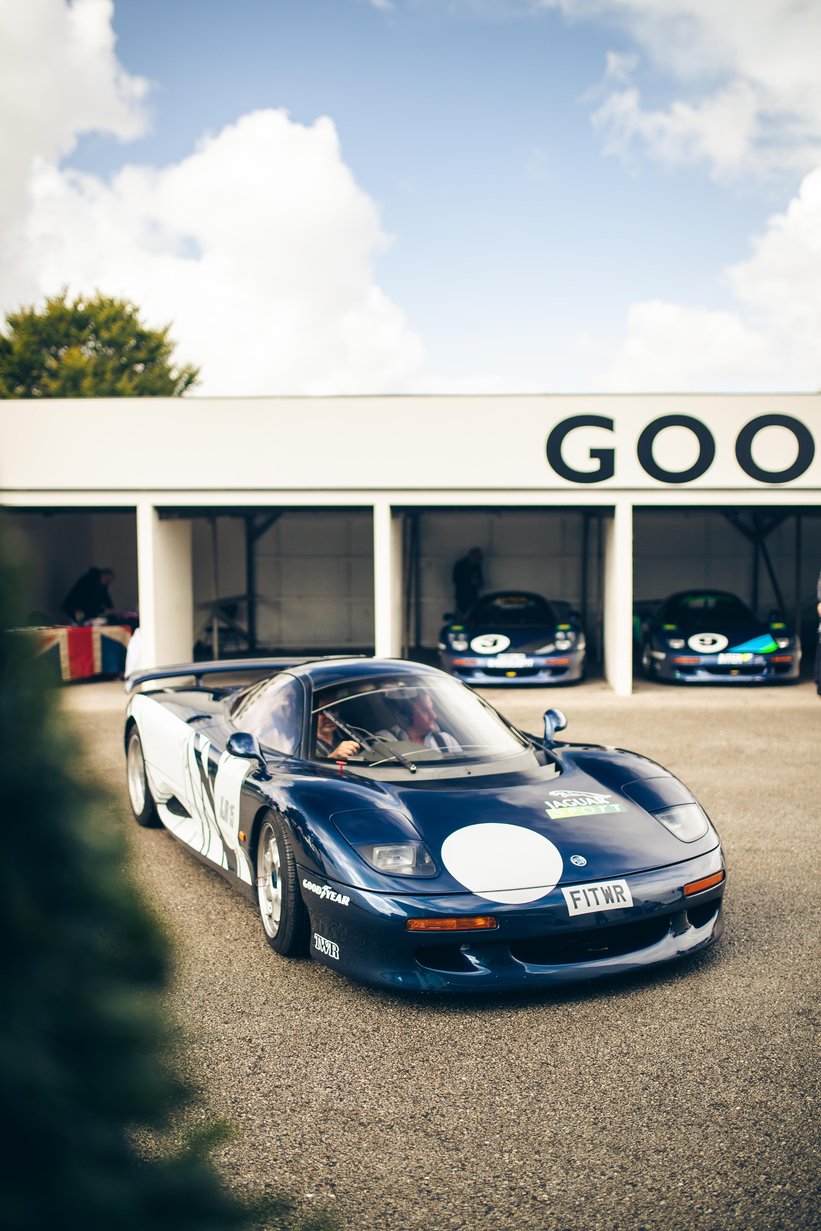 "They're now over 25 years old, which means they can be imported to the US, and demand has grown substantially over there. And with a couple of little tweaks to the suspension geometry, they're not as wayward to drive as many have suggested."
As far as analogue supercars go, the XJR-15 boasts all the right credentials. For starters, it was born of TWR's strong motorsport pedigree, and it has a socking great V12 bolted directly to a proper monocoque chassis, a manual gearbox, nothing in the way of electronic aids to mask a driver's shortcomings and a dry weight of just 1,050kg – around the same as a Volkswagen Golf. It was also the very first road car to feature a chassis and body crafted from carbon-fibre. Frankly, it makes the heavy, lag-ridden and leather-festooned XJ220 look like a tabby cat by comparison.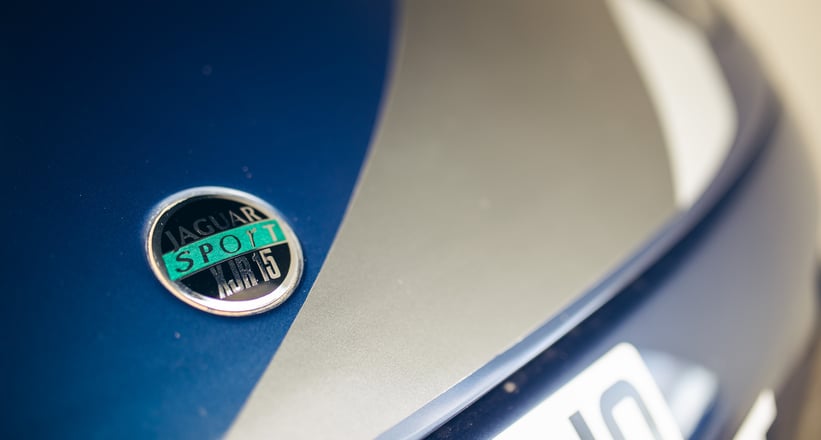 Okay, it might lack the visual drama of the Ferrari F40 and the technological sophistication of the Bugatti EB110, but it's undeniably very pretty. A design that's aged like a fine wine. What's more, it's rare – with just 51 extant, five of which were seven-litre 'LM' evolutions built for a Japanese nightclub owner, the XJR-15 is far more elusive than a McLaren F1. And there are six times as many F50s! Two years ago, Bonhams sold an XJR-15 in need of a light recommissioning for just shy of £300,000. The best examples are now reportedly worth quadruple that.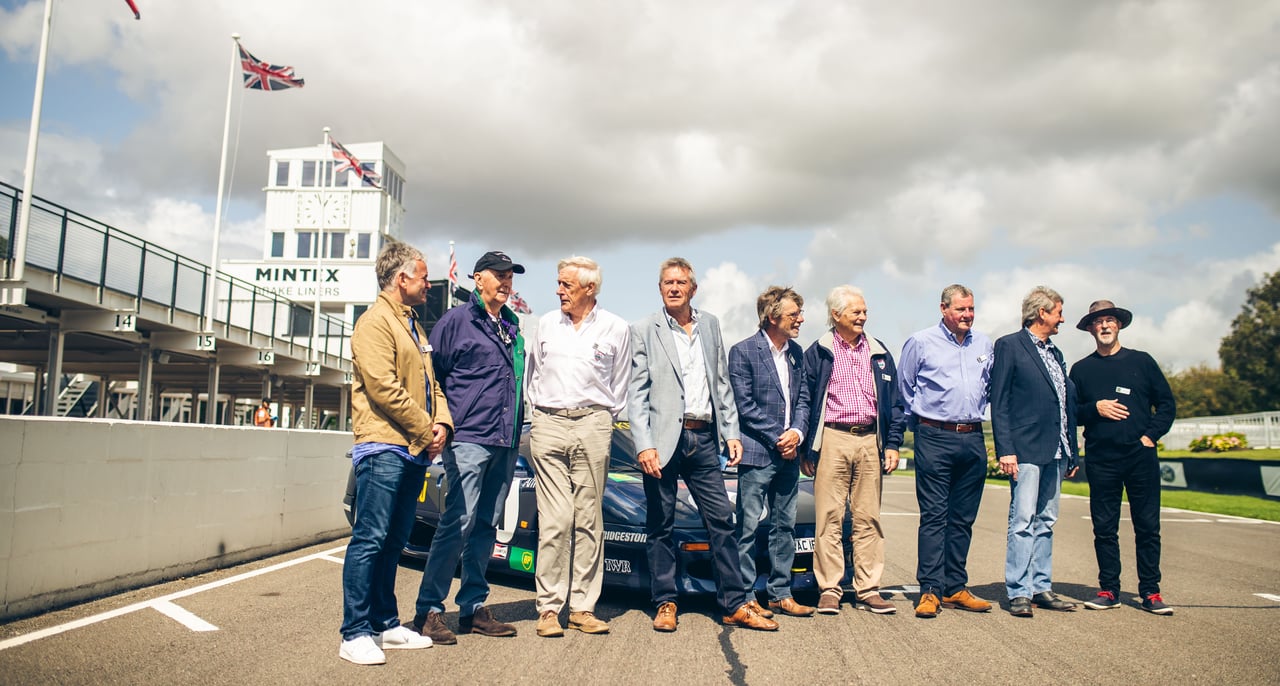 It was fantastic to cast light, both figuratively and literally, on the XJR-15 at Goodwood and to see so many cars back together again. That the likes of Peter Stevens, Jim Router, Tiff Needell, Jeff Allam and John Watson took the time out to join is telling of their fondness for what must have been such an exciting and whirlwind project, riding the wave of Jaguar's long-overdue motorsport success. Next time, we just hope the noise police don't stop these feral felines from letting loose on the track. Now there's a thought to whet the appetite.
Photos: Tom Shaxson for Classic Driver © 2019