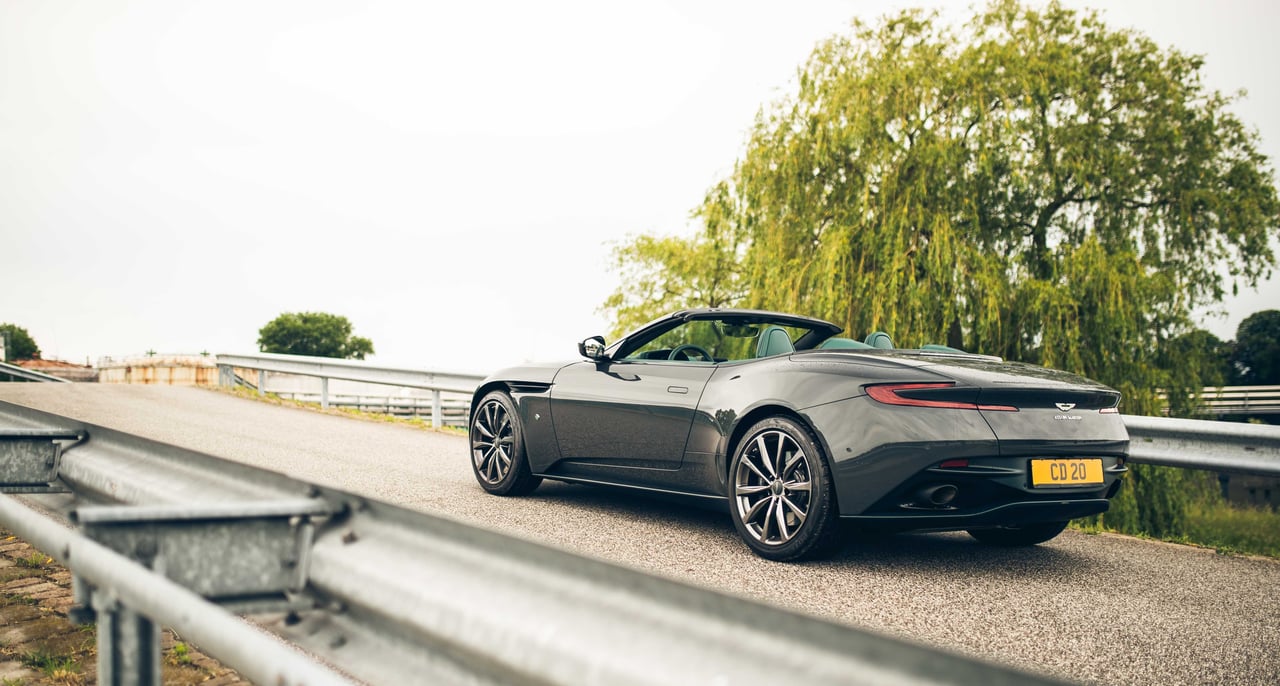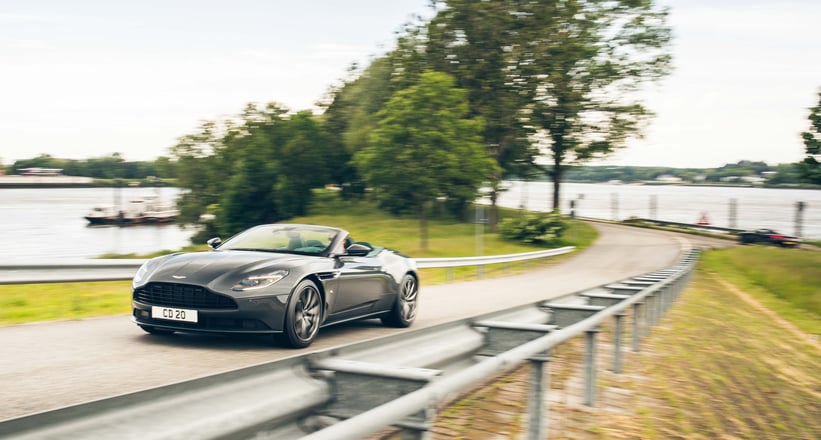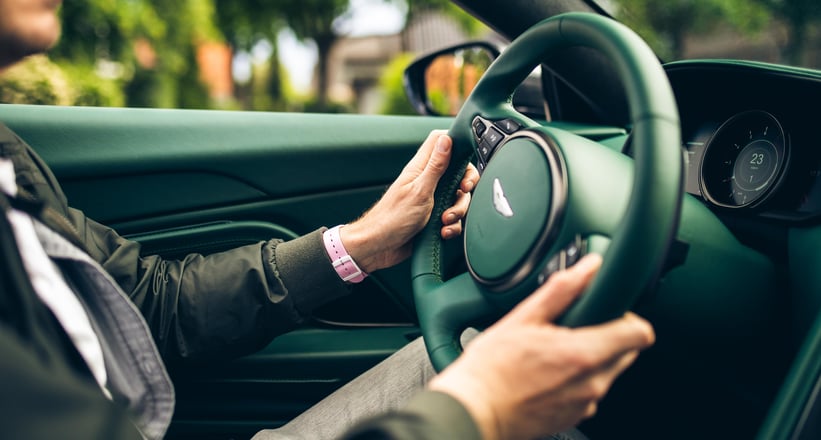 Around one year ago, we presented our Aston Martin DB11 Classic Driver Edition to celebrate our 20th anniversary. And we were overwhelmed with the positive feedback we received, both about the car and the magazine and marketplace we lovingly curate for you each and every week. Twelve months and a raft of exciting adventures, events and interviews later, we thought the grey-and-green coupé deserved to have its legs stretched once again, so we drove it all the way to Hamburg – the place where it all began for us back in 1998 – to meet its drop-top counterpart: the sensational DB11 Volante Classic Driver Edition.
We have to admit, the convertible DB11 has the edge on the coupé in the looks department. That's not to say the former is in any way bad looking, it's just in our opinion, the Volante is a touch more classically proportioned. With the Westminster Green textile roof retracted (which takes just 14 seconds and can be operated at up to 31mph), you also get a much more generous view of the beautiful Eifel Green leather interior, which contrasts even more boldly with the elegant Classic Driver Grey paintwork in the direct sunlight.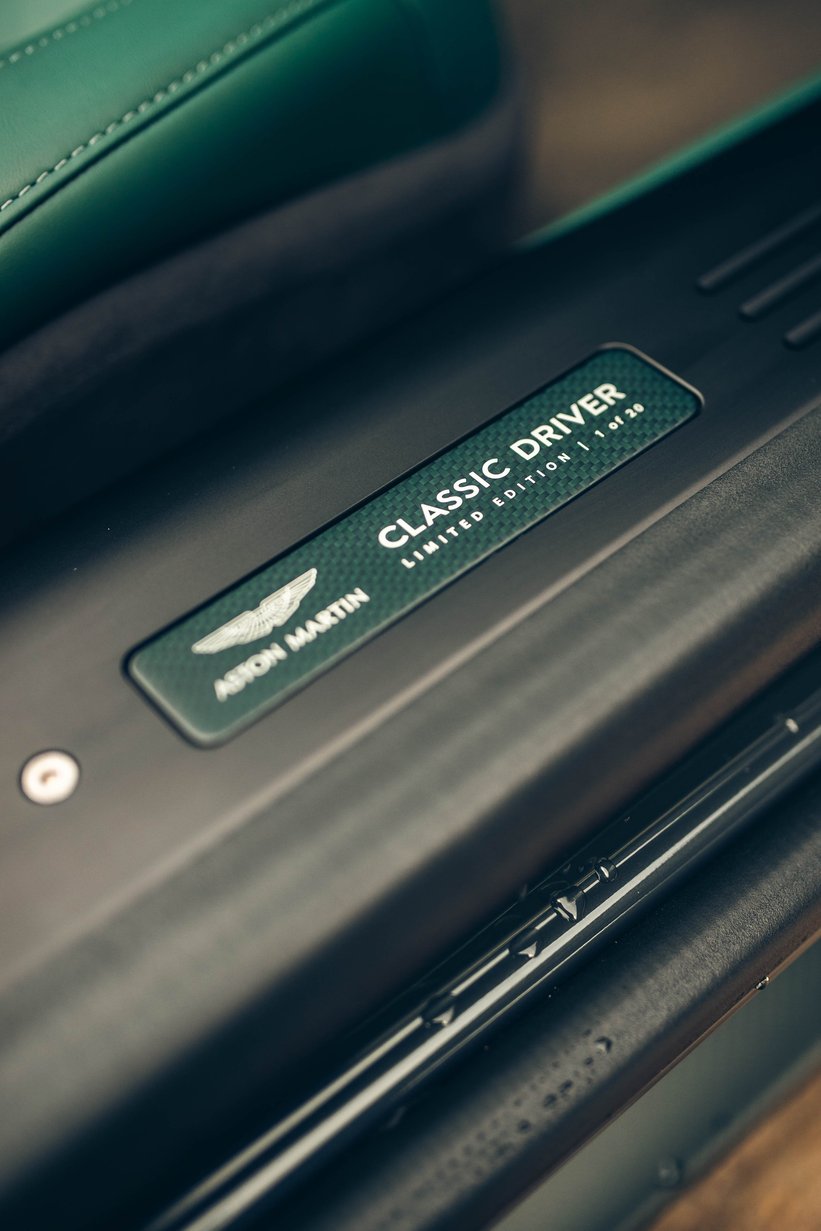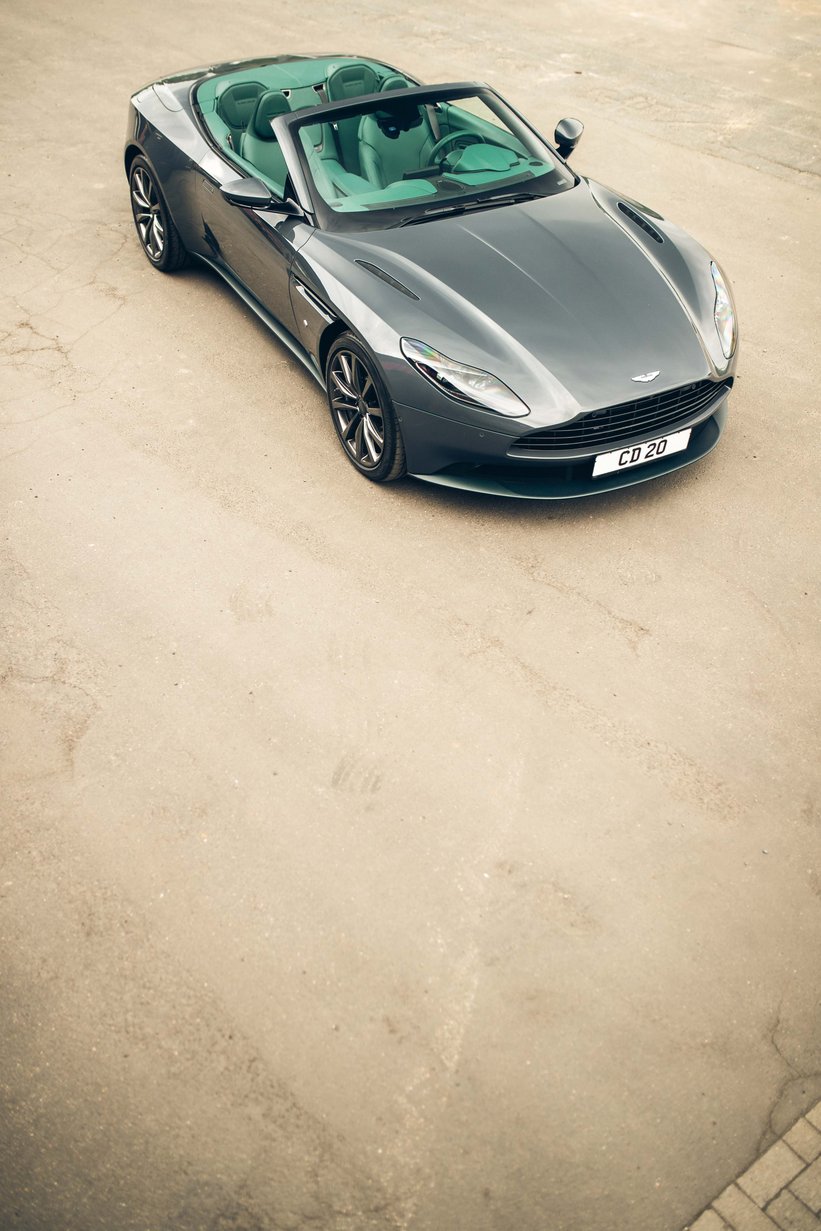 There are so many subtle details to drink in on these cars, from the Eifel Green-tinted satin carbon-fibre body trim that more than nods to Aston Martin's illustrious competition pedigree and the intricate, handmade enamel fender badges to the interior fascia inlays that are painted in the exterior body colour and recall the legendary DB range of models from the 1960s. Then there's the deep and glossy Classic Driver Grey paint itself, which glistens in the sun thanks to the green pearls and assumes entirely different characters depending on the light.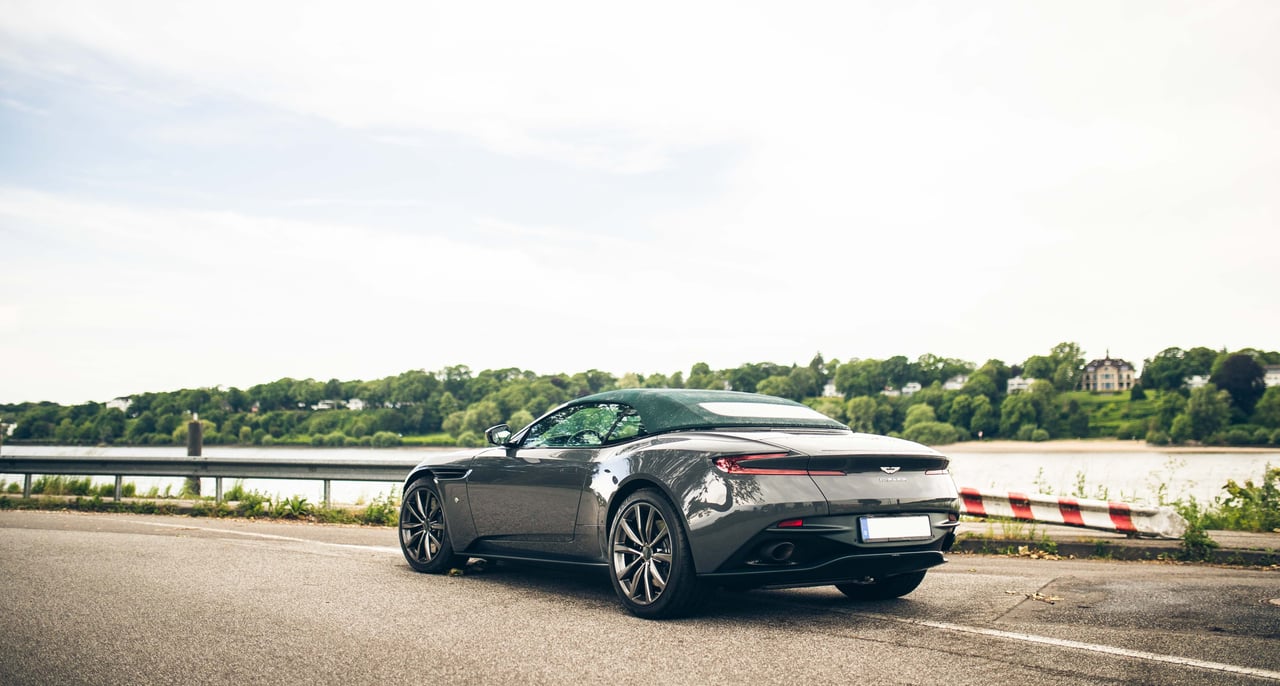 There's also the small matter of being able to hear the bellow of that 4.0-litre, 500HP, twin-turbo V8 in all its unadulterated glory. In fact, when you bury your foot deep into the carpet from behind the wheel of the Volante with the roof down, it feels as though you're surfing on rolling thunder. It's not half quick, either.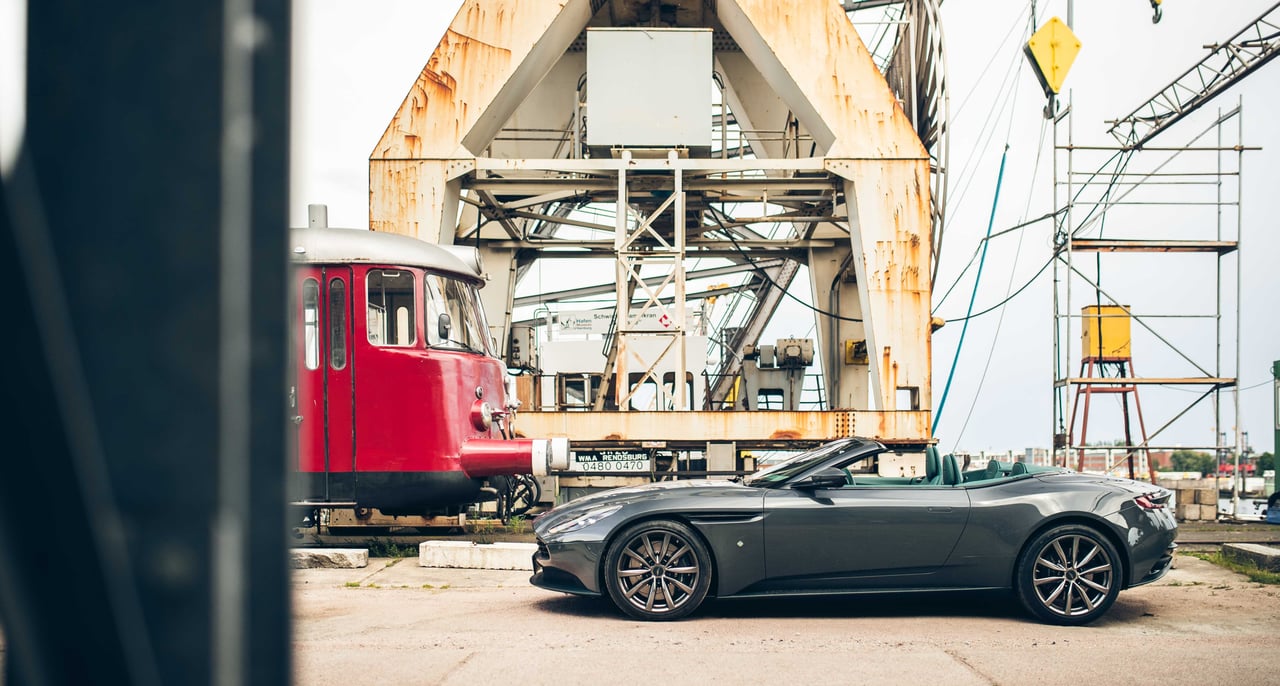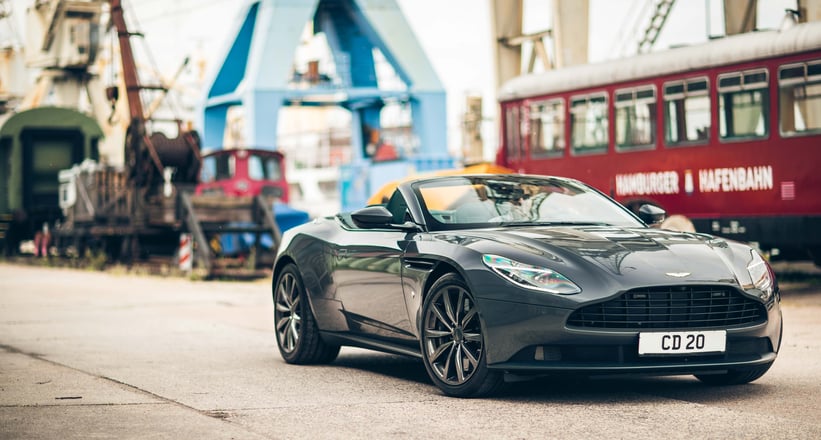 It feels entirely fitting to be back in Hamburg all these years later, exploring the pretty bay and industrial harbour areas where so many of our early magazine photo shoots took place. It was also just a stone's throw from here that our publisher founded Car & Driver, an audacious automotive customisation company in the 1980s and an Aston Martin, Lagonda, Bentley and Rolls-Royce dealership that operated from a spectacular showroom built by the star architect Hadi Teherani in the 1990s.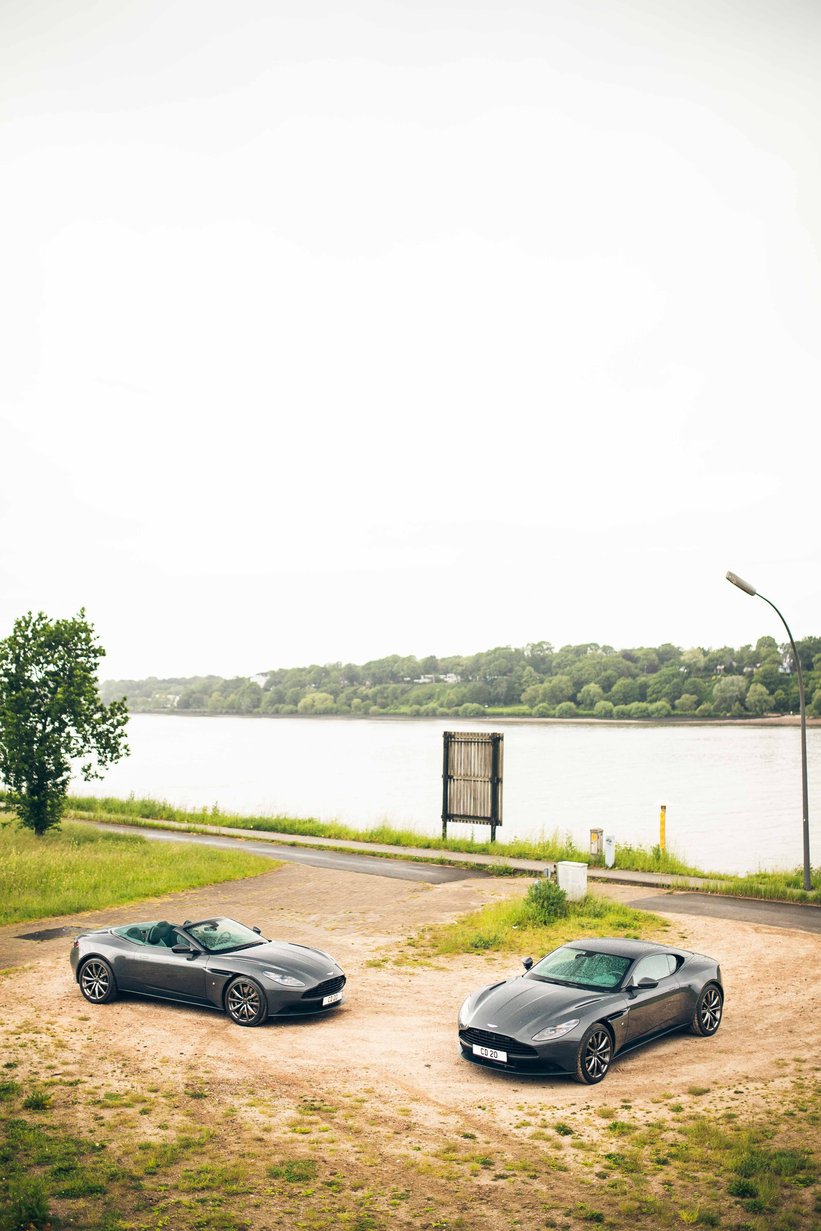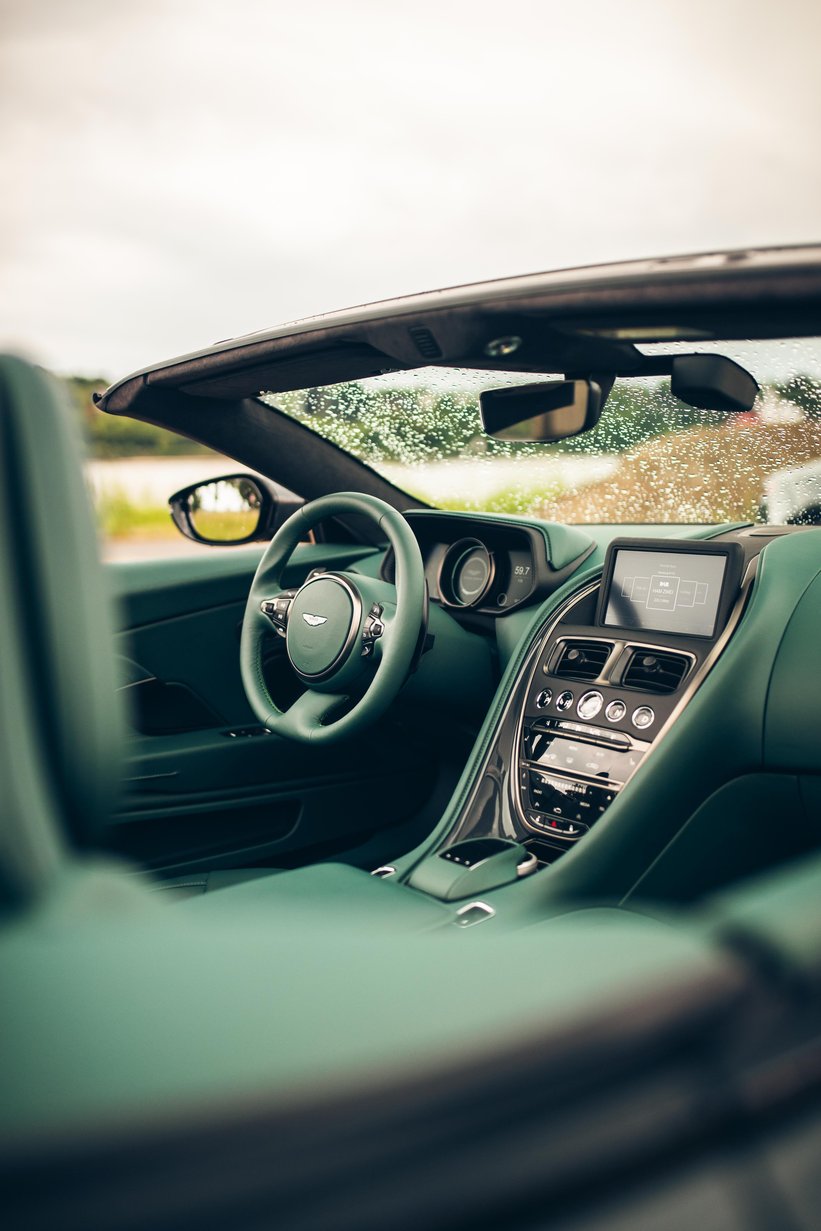 It's a home from home and while our misty eyes might be more a result of the cool summer air swirling around the Volante's cockpit than our heightened emotions, it does feel very special to be here with our own bespoke Aston Martins.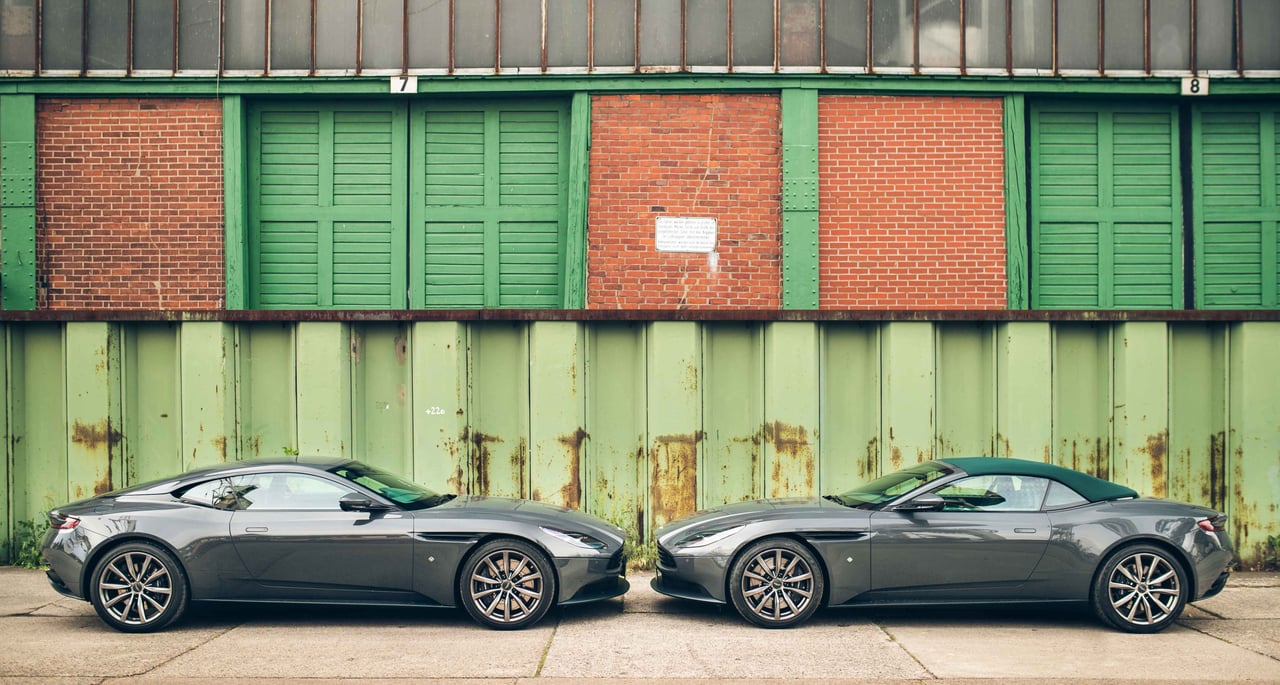 The historic British marque is also very close to our hearts here at Classic Driver, not least because of its ability to embrace traditional craftsmanship and artisanal skills but also because of its forward-thinking and avant-garde outlook. We're proud to say the DB11 Classic Driver Edition, which was designed in close collaboration with Aston's Q division, reflects this beautifully – it nods to the era of bespoke coachbuilding we so dearly love but is also thoroughly modern in its technology, performance and aesthetic. Perhaps you can join us for our next 'CD20' reunion – it's not too late to place an order, you know?
Photos: Tom Shaxson for Classic Driver © 2019