The photograph of Rollie Free establishing a new motorcycle land-speed record of 150.313mph astride a V-twin Vincent at the Bonneville Salt Flats in September 1948 is legendary – not least because he was lying prone on the rear mudguard, stiff as a board with his legs hanging out back and wearing only a shower cap, plimsolls and a pair of swimming trunks (Speedos, we like to think).
But while Free's unorthodox record-breaking run helped to establish Vincent as the maker of 'the world's first superbikes', founder Phil Vincent also saw the potential for his mighty 1,000cc machines to be developed into what he once described as 'two-wheeled Bentleys'. In other words, high-performance motorcycles for gentlemen who preferred to ride in suits made from the finest tweed or Worsted rather than waxed cotton or leather.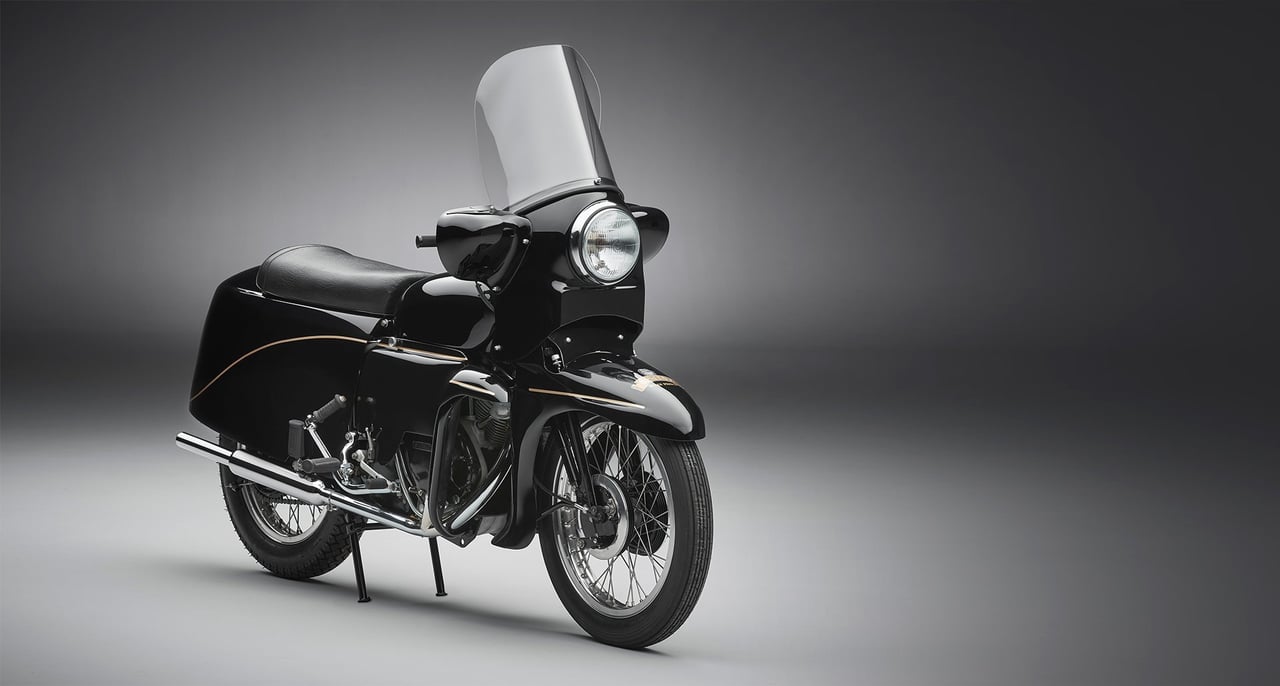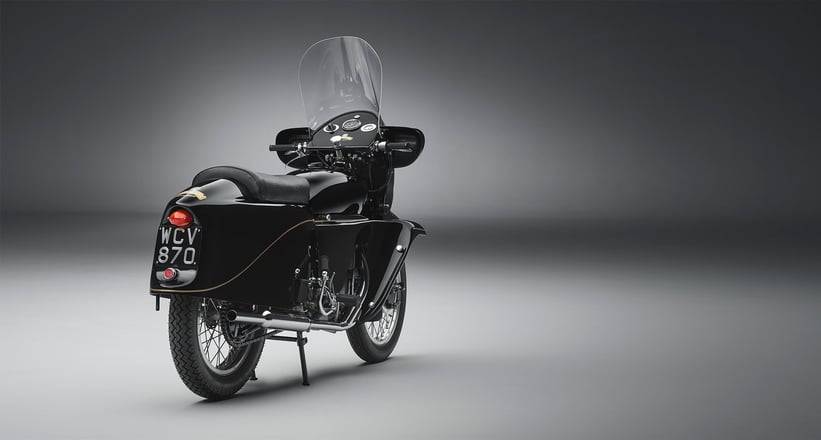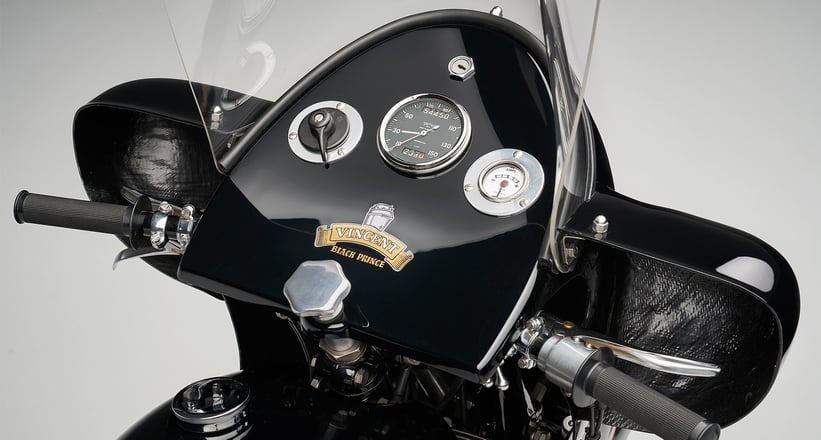 To this end, Vincent developed his sophisticated Black Knight and Black Prince models, based on the Rapide and range-topping, ultra-high-performance Black Shadow, respectfully. With redesigned frames, repositioned oil reservoirs, larger fuel tanks and new carburettors, the Knight and Prince offered a smoother, more refined ride than the bikes on which they were based. But the more significant difference lay in their remarkable appearance.
With wraparound fairings and generous leg shields which were integrated into glass-fibre bodywork that enclosed the engine and extended right around the rear of the bike, the two models offered a previously unmatched level of protection from the elements while also reducing the likelihood of the rider's clothing being besmirched with grime.
Vincents were known for being innovative (the controls, footrests and seats were fully adjustable, for example, and the engines formed a stressed member, eliminating the need for down tubes) and the Knight and Prince were no exceptions. The rear bodywork, for example, could easily be hinged upwards for maintenance, the front mudguard stays doubled as an auxiliary support in order to facilitate wheel changes and a large, vertical lever at the side enabled the rider to stylishly lift the bike onto its centre stand while still onboard.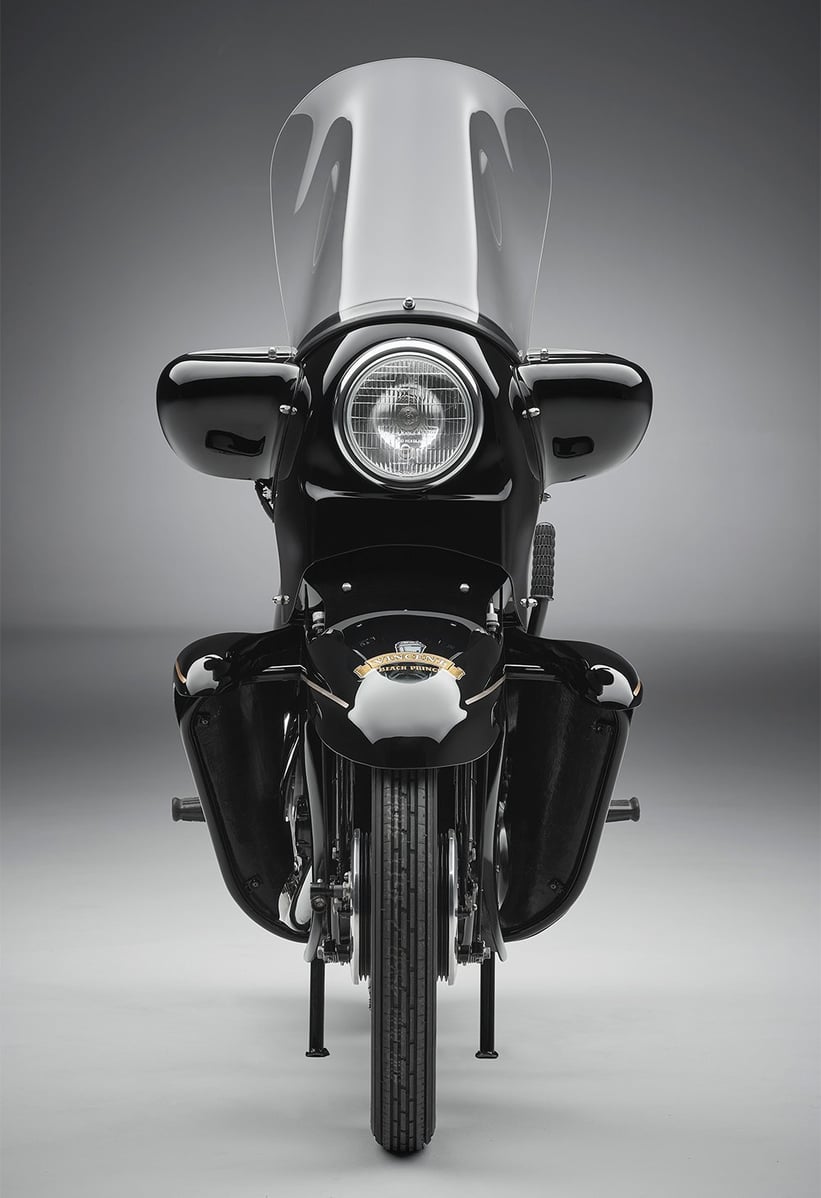 And while any Vincent V-twin is a relative rarity (only 6,852 were built in total), the Black Knight and Black Prince are among the rarest – just 101 Knights and 132 Princes left the Stevenage factory before the firm ceased motorcycles production exactly one week before Christmas in 1955.
Among those very last bikes to be built was the magnificent example of the Black Prince pictured here, which, unlike many other Vincents, has retained virtually all of its original matching-numbers components having spent more than two thirds of its life off the road. First registered in June 1956 to a William Noble of Falmouth, the bike passed through the hands of three more owners before entering the possession of one Roy Drawater, who bought it in 1063 and used it for just four years before dismantling it into a few large chunks and carefully placing it into dry storage.
It would seem to have been his intention to tidy up the bike and give it an overhaul (his riding suit, gauntlets and Vincent owner's manual were found alongside) but, as many classic car and motorcycle owners will know, days can quickly turn into weeks, weeks into months, months into years and years into decades before the chance arises to 'get around' to that rebuild…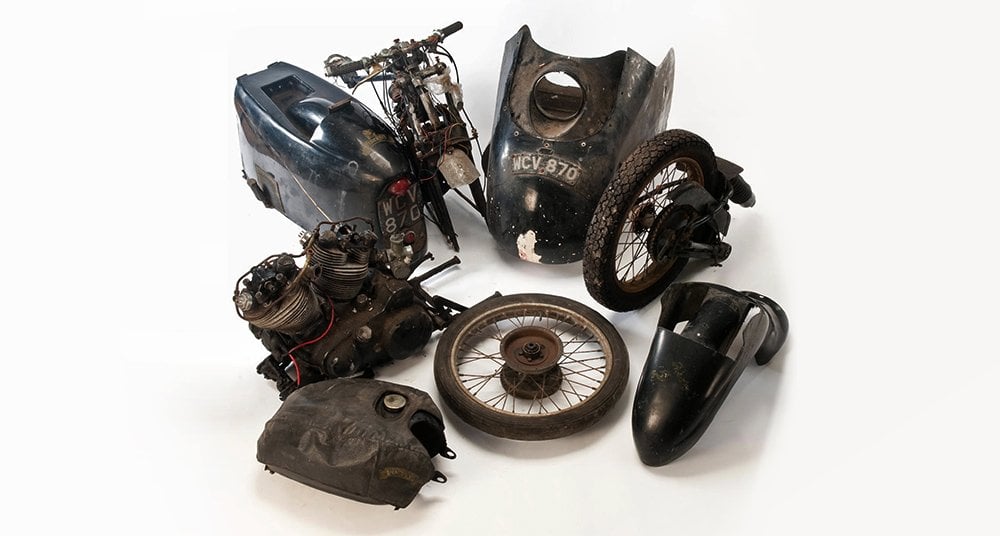 In this case, the dismantled Black Prince lay dormant for a staggering 47 years before being unearthed from its resting place and offered for sale by Drawater's brother-in-law at a Bonhams auction in 2014. Despite being presented in bits, it achieved a then World Record price of £91,100. During the intervening five years, the once-overlooked Black Knight and Black Prince models have steadily risen in value as their combination of unusual design and present-day usability has come to be more widely recognised.
During that time, this particular example has been transformed by the leading Vincent restorer Mick Cook into a machine that can fairly be described as greater than the sum of its parts. In fact, it's arguably one of the finest examples of Phil Vincent's 'two-wheeled Bentley' in existence.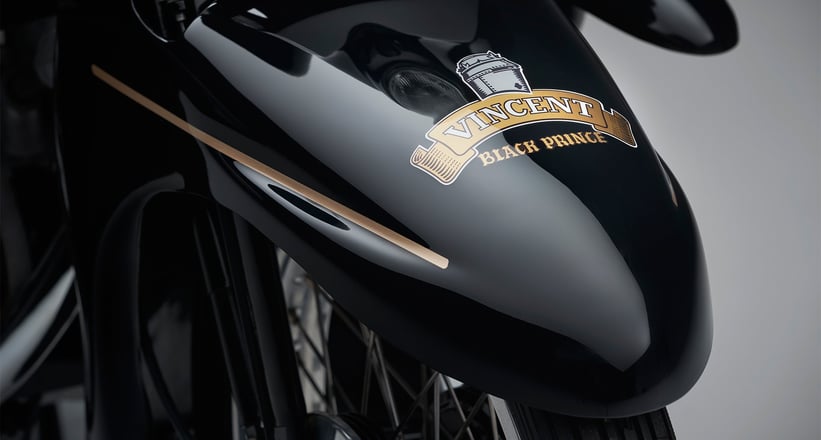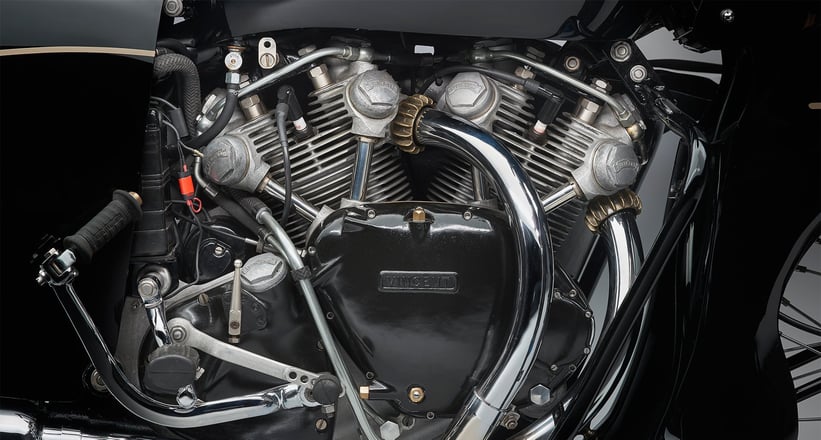 Everything from a streamlined rear bodywork to the 'Vincent straight' handlebars and famed 150mph speedometer set into the Prince's distinctive 'dashboard' has been meticulously and sympathetically restored to the point that the bike can be described as being in 'factory-fresh' condition.
And if you fancy the idea of swinging your tweed-trousered leg over that comfortable saddle on a bike that will make you feel like a king, head down to Graeme Hunt's classic car showroom in Battersea, South London, where this royally restored Black Prince awaits a new owner with many gold sovereigns to spare.
Photos: Calvert Studios for Classic Driver © 2019