Following the resounding success of the inaugural edition last year, some 50 modern-era competition Ferraris descended on the picturesque Red Bull Ring in Austria earlier this week for the second Challenge & GT Days, a cacophonous extravaganza of Italian sound and speed.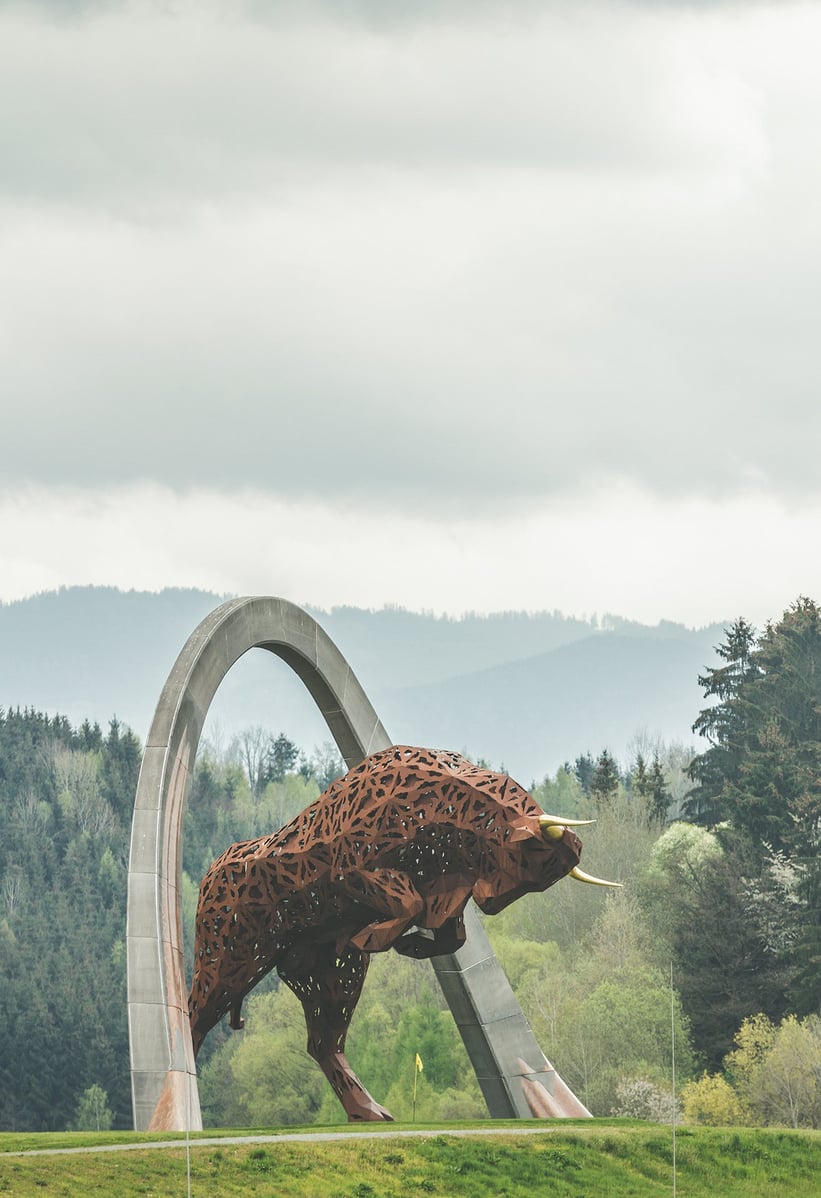 Conceived by the Austrian Ferrari collector Heinz Swoboda to offer owners of these special Ferraris the opportunity to collectively enjoy their cars in a laid-back and non-competitive environment, the Challenge & GT Days could not have taken place at a more opportune time. The surge of interest in modern-era sports-racing cars continues to show no sign of let-up and collectors have finally begun to understand their rarity, historical significance, newfound eligibility, and the ease at which they can be enjoyed. And values now very much reflect that appeal – particularly for those with a Prancing Horse on their beautifully shaped snouts.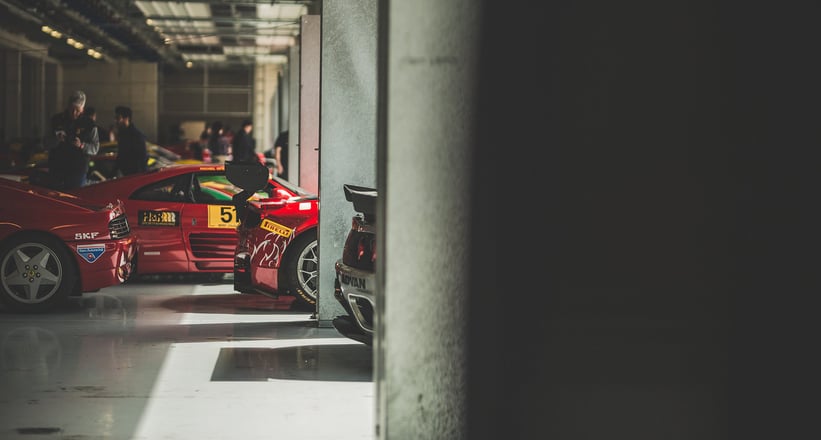 "This really is a pivotal time for these Challenge and GT Ferraris as collectors have finally realised how important they are," Swoboda explains during a rare moment of quiet in the Red Bull Ring pit lane. "And now that there are more and more events for which they're eligible, such as the Masters and Peter Auto Endurance Legends series, I think they're on a one-way trajectory here on out, especially those with perfect provenance and in great condition."
The mouth-watering spread of Ferraris at this year's Challenge & GT Days – which, while similar in quantity to last year, was of a much higher calibre – appeared to bolster Swoboda's sentiments. It featured everything from early battle-scarred 348 and F355 Challenges to Le Mans-vying F430 GTCs and 458 GTEs and not one but two 550 Maranellos prepared to GT1 specifications.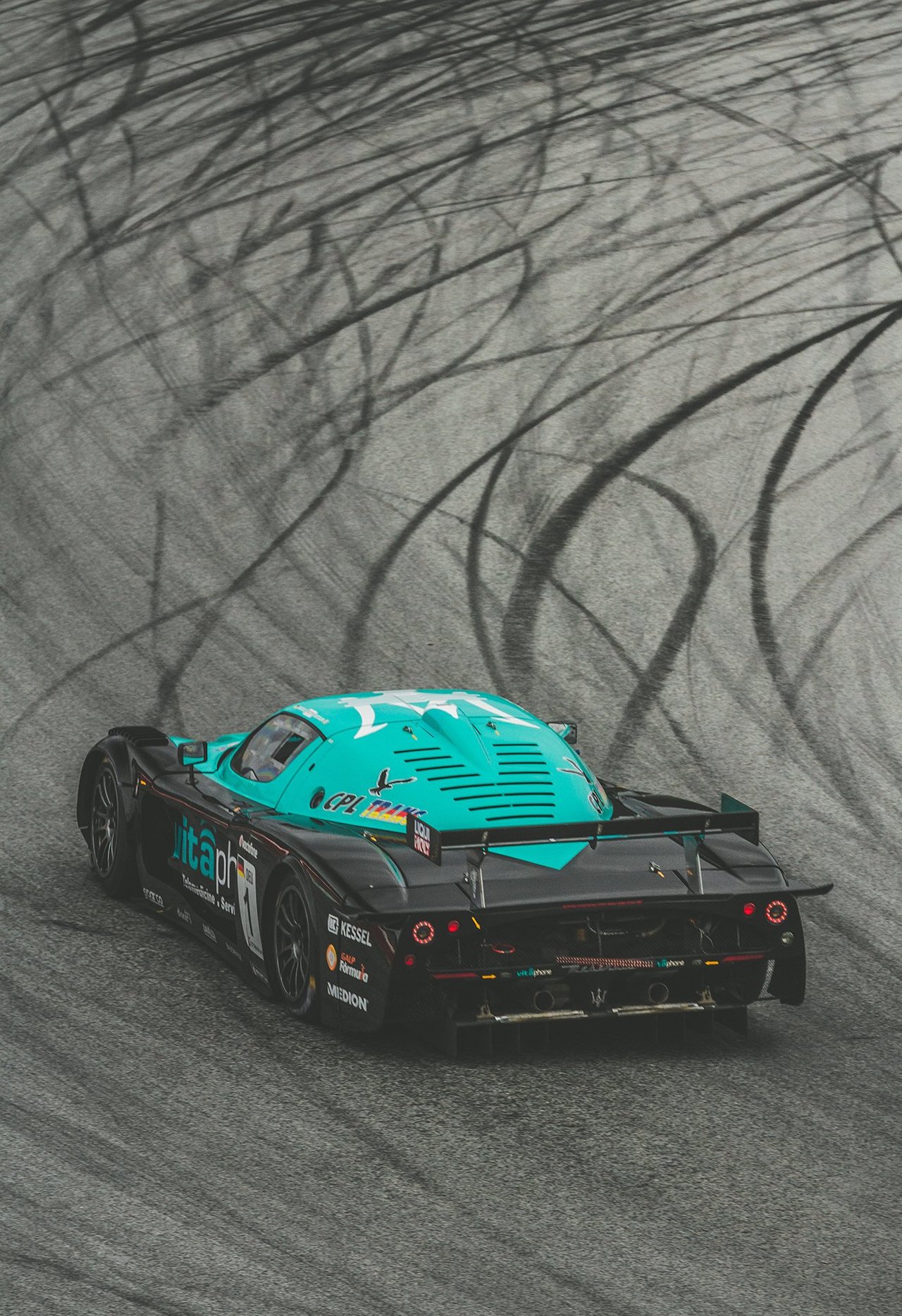 For 2019, Swoboda introduced an invitational class for 1990s and 2000s competition Maseratis, and while the two Ghibli Cups were a rare and novel sight, it was the spectacle and soul-stirring sound of the ex-Vitaphone Racing MC12 GT1 that's seared into our memory. Michael Bartels, the German racer partly responsible for the MC12's sheer dominance of the FIA GT Championship between 2004 and 2010, was also on hand to give the car's new owner some pointers on how to extract the most from it out on the undulating circuit.
Bartels wasn't the only professional driver offering advice to the relaxed and friendly group of owners in Austria – the Italian AF Corse racer Marco Cioci was also present driving two of his former Prancing Horses: a 458 GTE and the F430 GTC in which he won numerous races and claimed pole position in the AM category at Le Mans in 2011.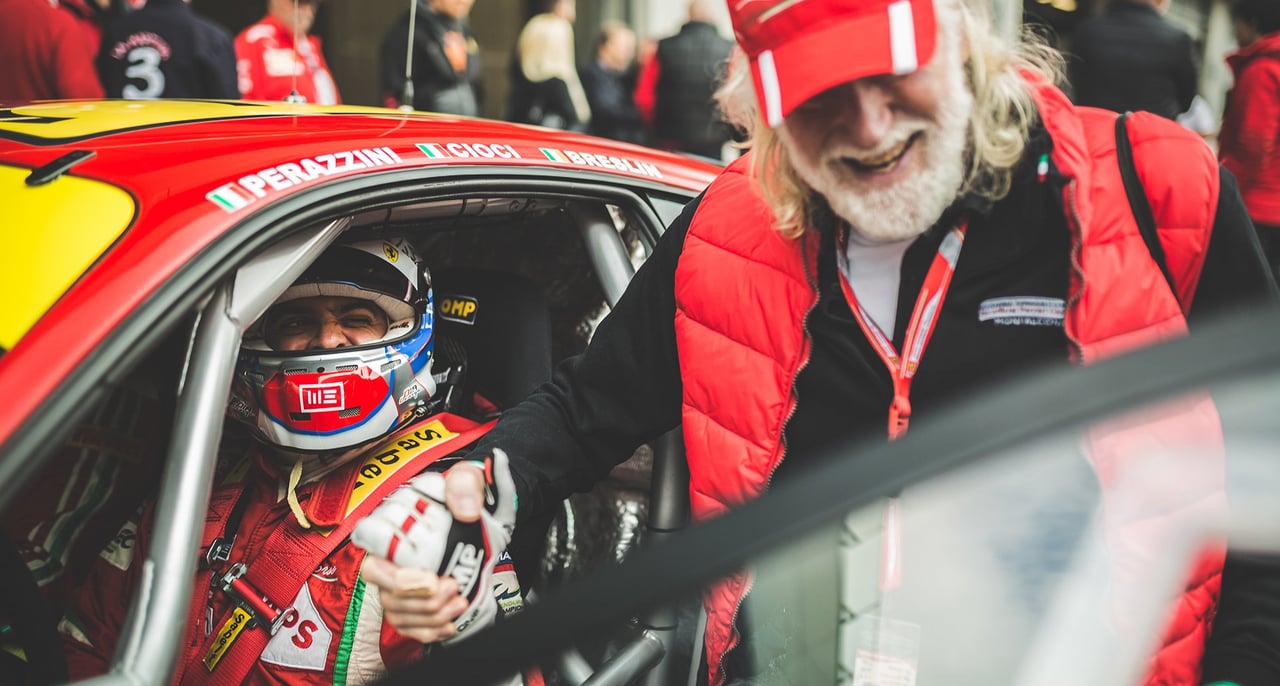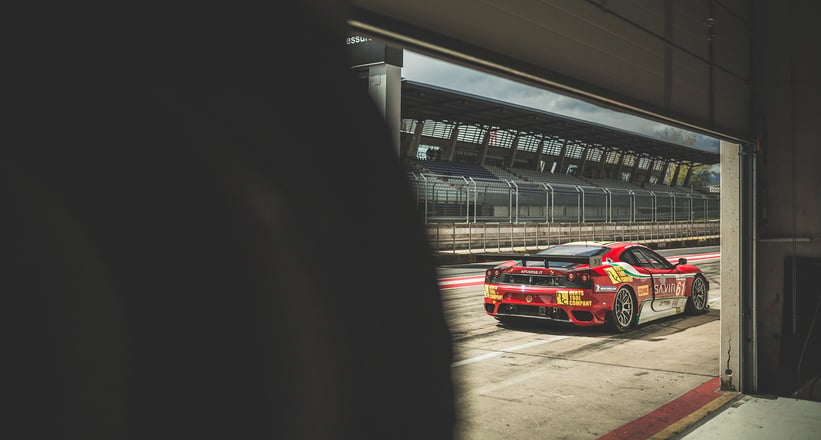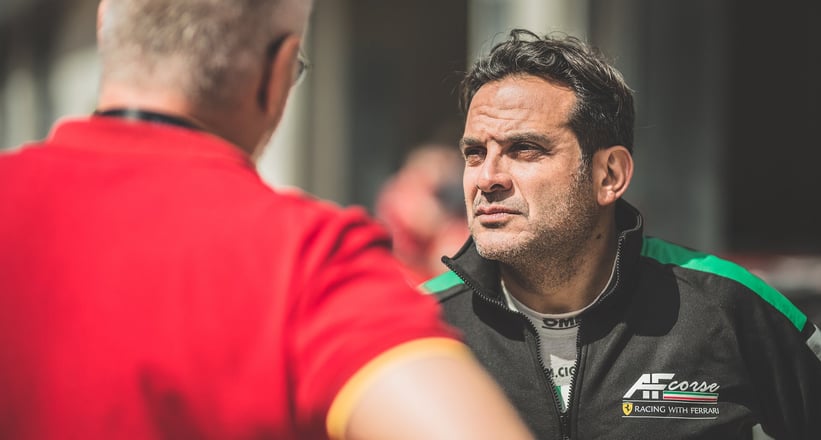 For him, the Challenge & GT Days were an opportunity to climb back behind the wheel and treasure the experience in a way he's never been able to before. "It's been an incredibly special few days for me and I really didn't expect to feel such strong emotions while driving some of my old Ferraris," he told us. "To be honest, I enjoyed driving them more here than I did when I was racing them because, back then, I was always at the limit and rarely had a chance to breathe and actually think about where I was sitting and what I was doing. It was always about the job at hand – once the races were over, I'd go home happy or sad, but I'd never hang around to look at the cars and think about how special they were. Coming here, I've realised just how amazing these ladies look and sound!"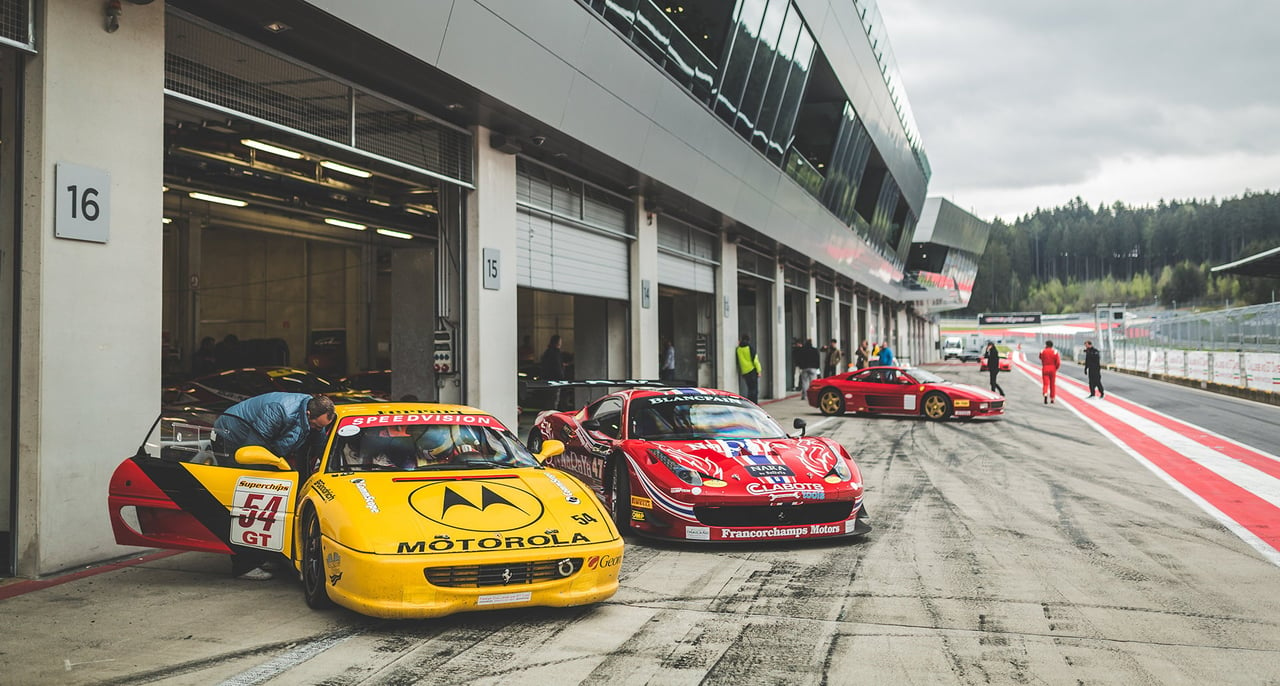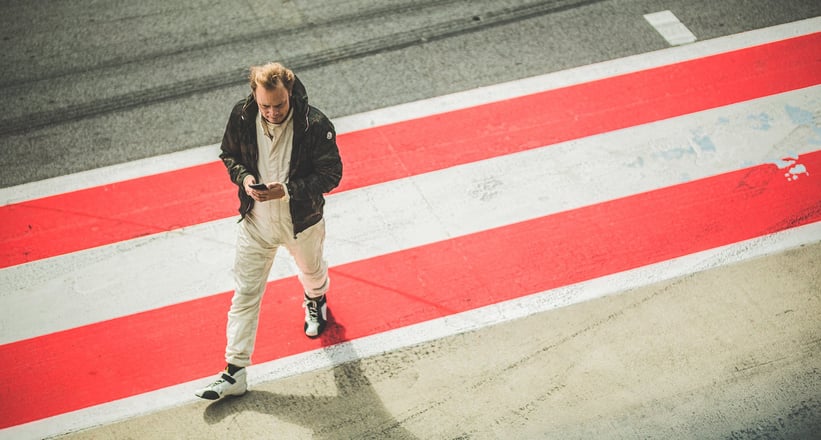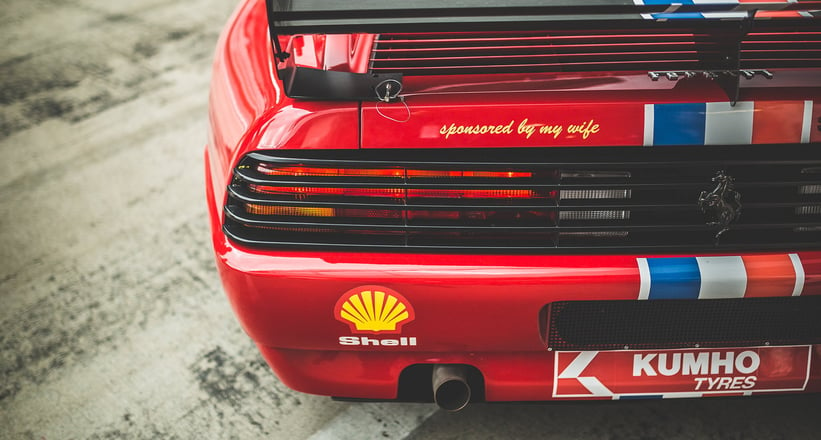 That the guys who drove them in such recent history can be called upon to offer insight and tuition is yet another characteristic of these young sports-racing Ferraris that Classic Driver dealer Jan B. Lühn thinks is very desirable to today's collectors. "As I predicted, the best Works GTE cars have now reached a price level that is seven digits, and as such, I am seeing an insatiable demand for the GT3 cars," he explains. "While they're more plentiful, they're still hand built by Michelotto and often have histories that are just as impressive. There are so many of these cars around that until now, have had no field in which to be used."
Among the earliest advocates of these Ferraris, Lühn perhaps uncoincidentally brought four cars to the Red Bull Ring: one of the nine Michelotto-built 348 GTCs built, the Spa 24 Hours class-winning 458 GT3, the ultra-special 430 GTC prototype, and the ex-Dart Racing 550 Maranello GT1 that was raced in 2002 by the Austrian racing legend Dieter Quester, who also happened to swing by to check his old car out.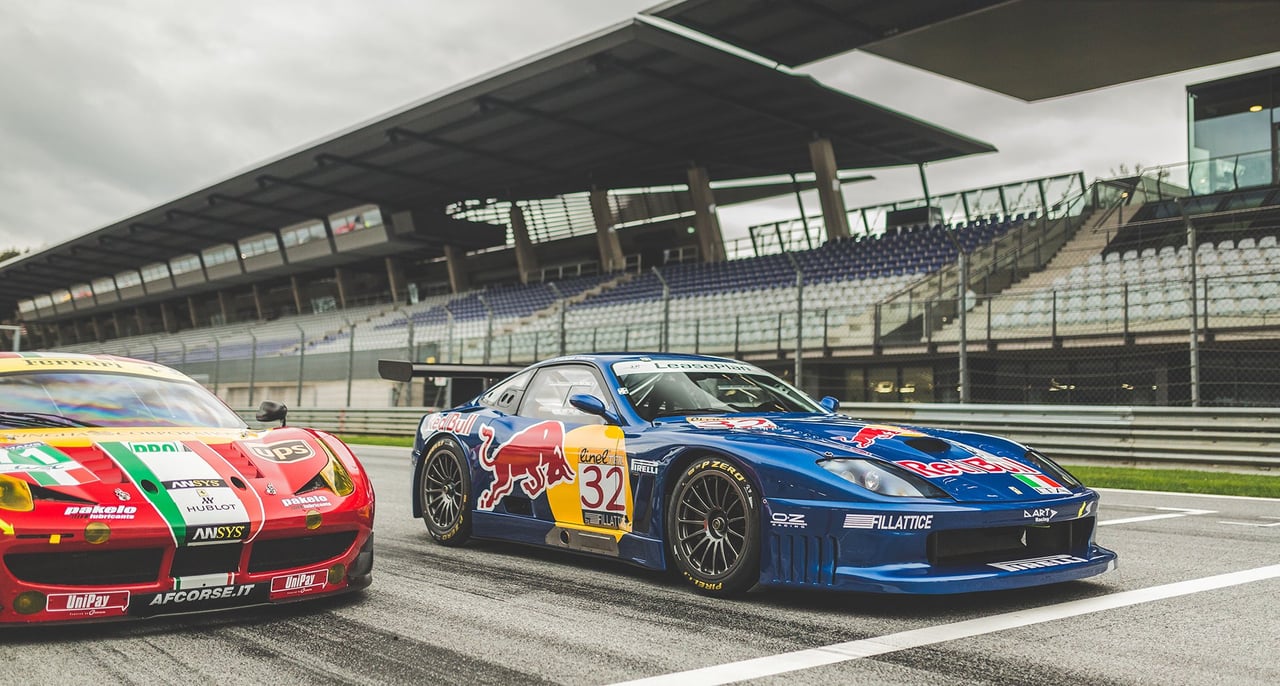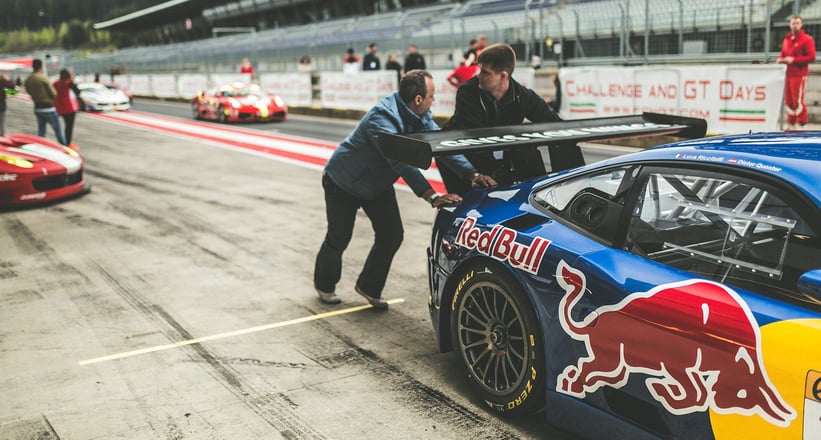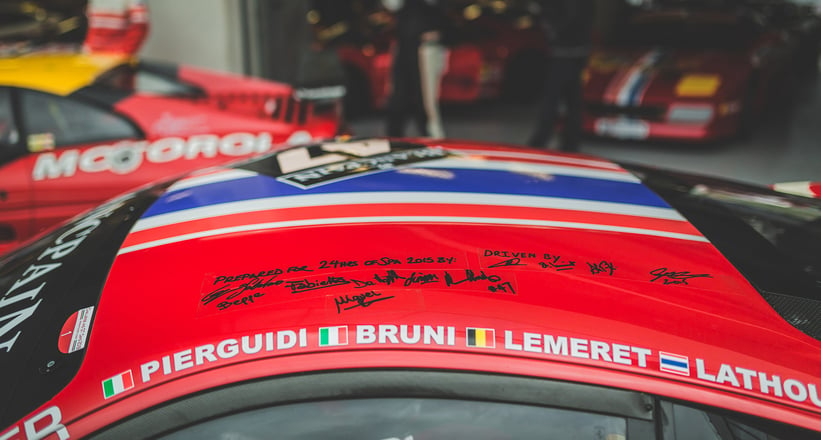 A renowned BMW man through and through, Quester was lured by Dietrich Mateschitz and Red Bull to drive numerous different cars late in his 40-year career and this 550 Maranello was, miraculously, the first Ferrari he ever raced. "This was one of the very first 550 Maranellos prepared for racing and to be honest, it was so underdeveloped when I drove it that I have few good memories of racing the car," Quester recalled. "From an aesthetic point of view, however, it's a fantastic looking car and in my opinion very much suits the blue Red Bull livery." When else have you seen a leaping bull emblazoned on the side of a Prancing Horse?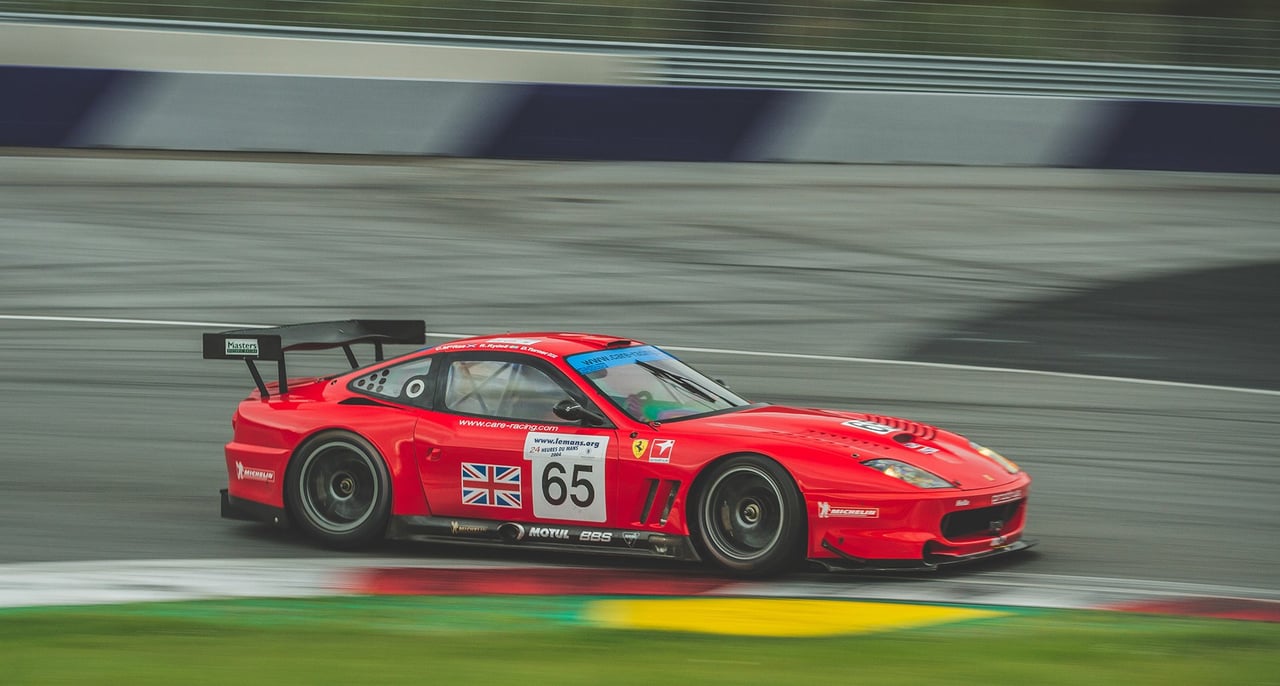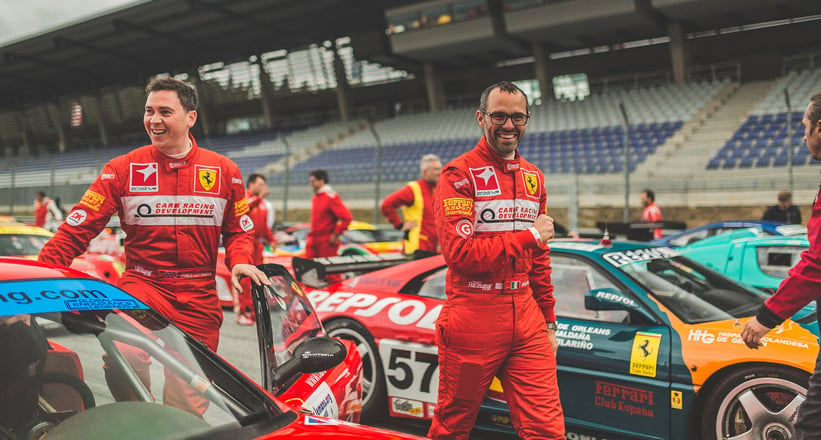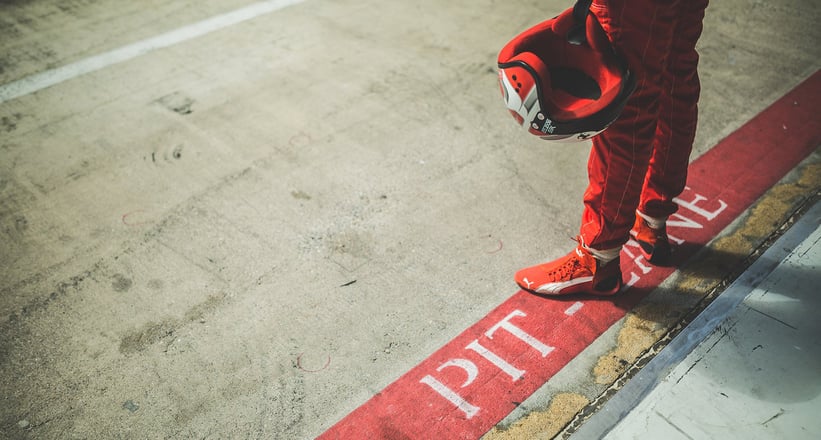 Nobody within 10 square miles of the Spielberg circuit will have missed the other 550 Maranello at the Challenge & GT Days: the ex-Colin McRae Prodrive-built example that, once again, ran away with the prize for the loudest car. It's owned by Max Girardo of Girardo & Co. and James Cottingham of DK Engineering, who had some bespoke Care Racing overalls made up for the occasion – a very nice touch. Last year's event was the pair's first opportunity to drive the car and having made several outings in the 12 months since then, it's fair to say the pace was hot from the off.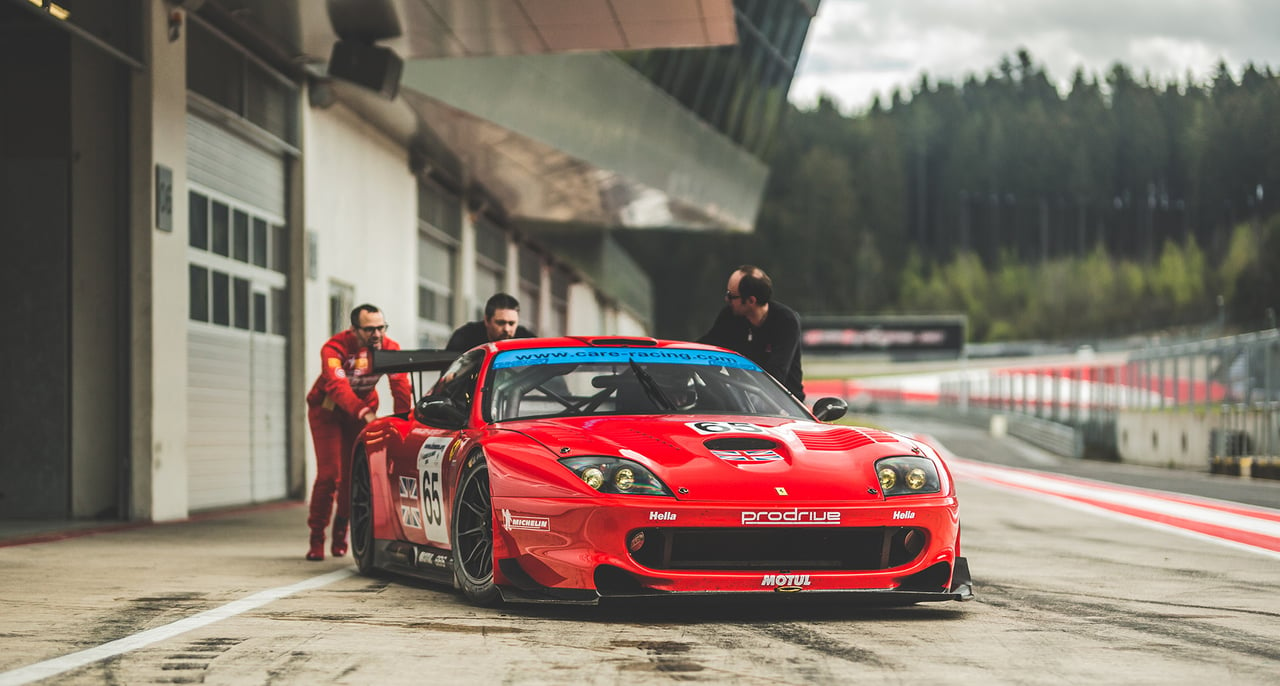 "It's every bit as good as I'd expected it to be," says a gleeful Cottingham after his first run. "Once you get your head around the sequential gearbox, it's quite easy. That takes a bit of time though, especially coming from historic cars in which you need a lot more throttle travel while heel and toeing. Where I struggle is finding the final five percent – knowing that once you've turned in, you can be confident enough to get right back on the power. In the back of your mind, you're always aware that this is the Ferrari with the most Le Mans races under its belt and has never been crashed. If it breaks away at speed, it's unchartered territory!"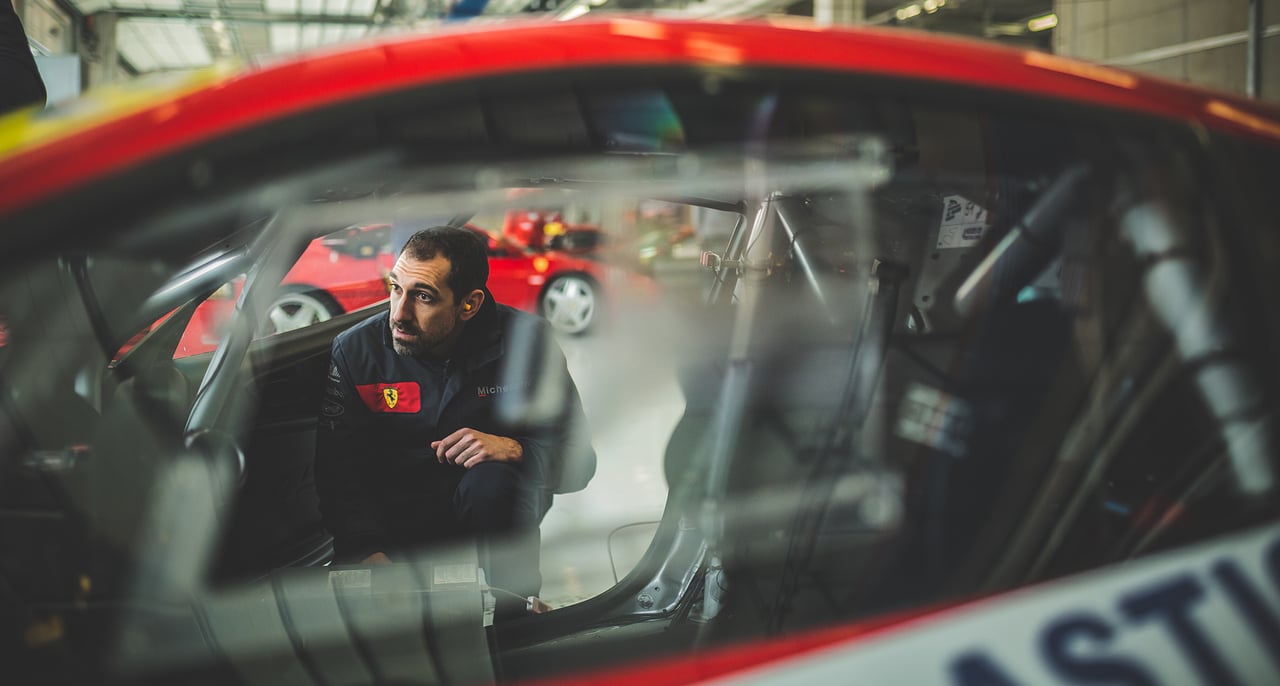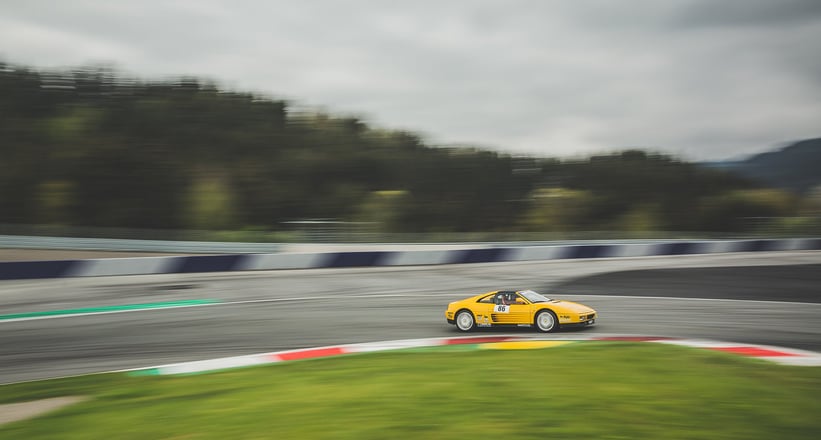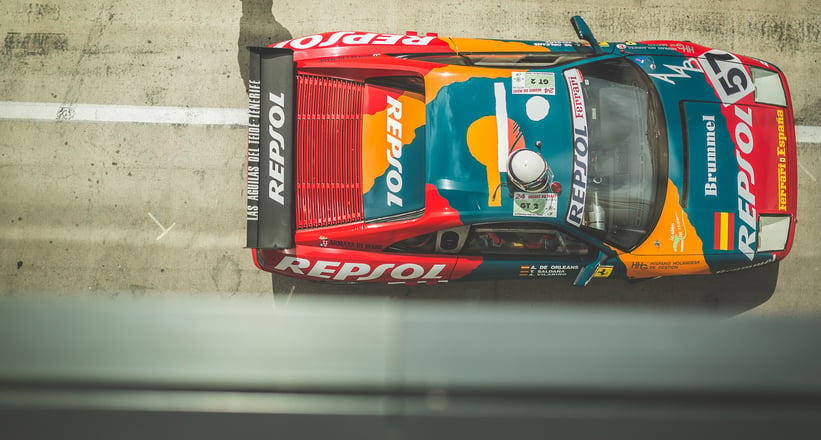 When you see a gaggle of Michelotto's slickly outfitted and oh-so-Italian engineers remove the rear decklid of one of their F430s or 458s and plug a laptop into its electronic heart, you can't begin to imagine the feral nature of the noise that promptly follows when the engine erupts into life – it's an unrefined bark that, to these ears, sounds like a box of spanners being thrown down a stairwell. It's only when they're granted the chance to clear their throats and climb through the rev range on the long uphill stretch out of the pit lane that the noise takes on an entirely new aural character, one that we like to think parties in heaven might sound like.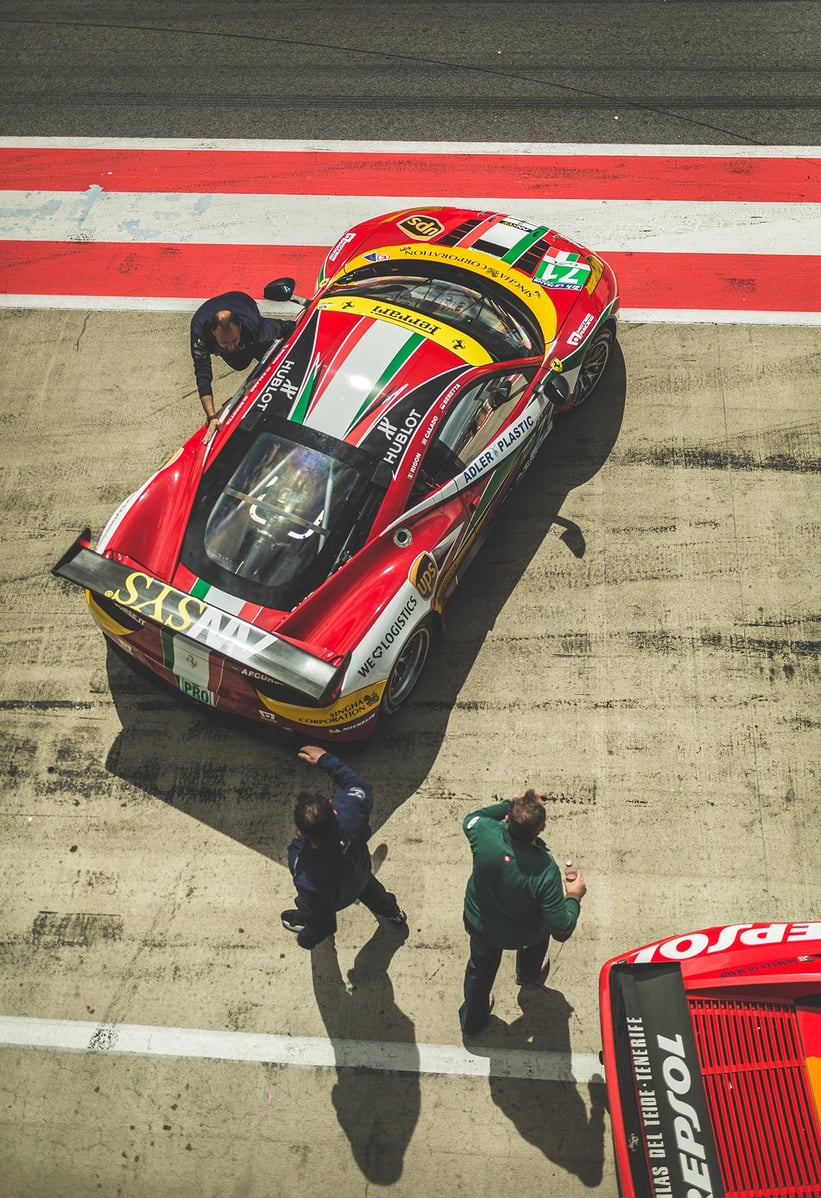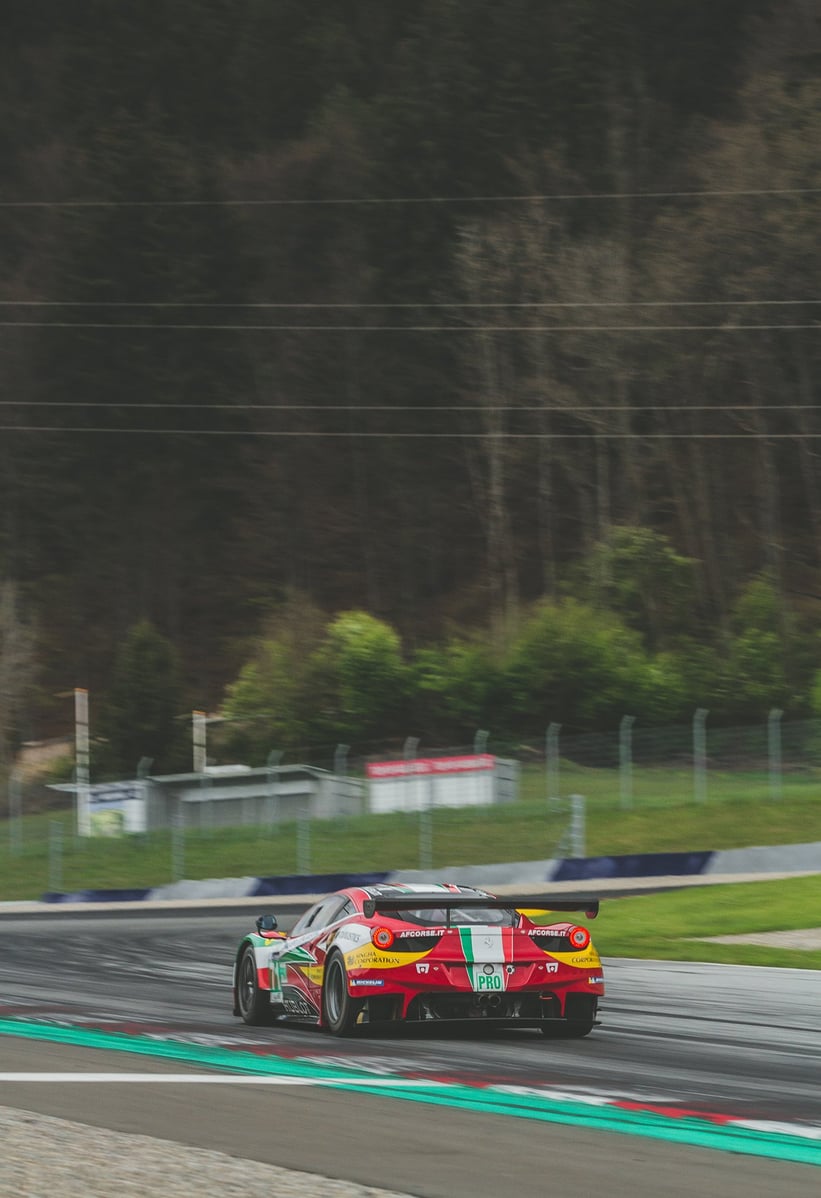 In a gesture indicative of the relaxed and incredibly friendly nature of the Challenge & GT Days, the British collector Jonathan Procter offered Girardo the chance to try out his 458 GTE to see how it compared to the big V12-powered 550. His particular car was one of the two AF Corse cars that helped win the Works-backed outfit the World Endurance Championship in 2014 and entered no fewer than three 24 Hours of Le Mans races. "I'm normally into much older pre-War and 1950s cars so this is very new to me," commented Procter, "but it's nice to be involved with something new – in the long run, you have to imagine these ex-Works Ferraris with Le Mans history will be viewed accordingly. The 458 won a lot of races and it's a great looking and sounding car."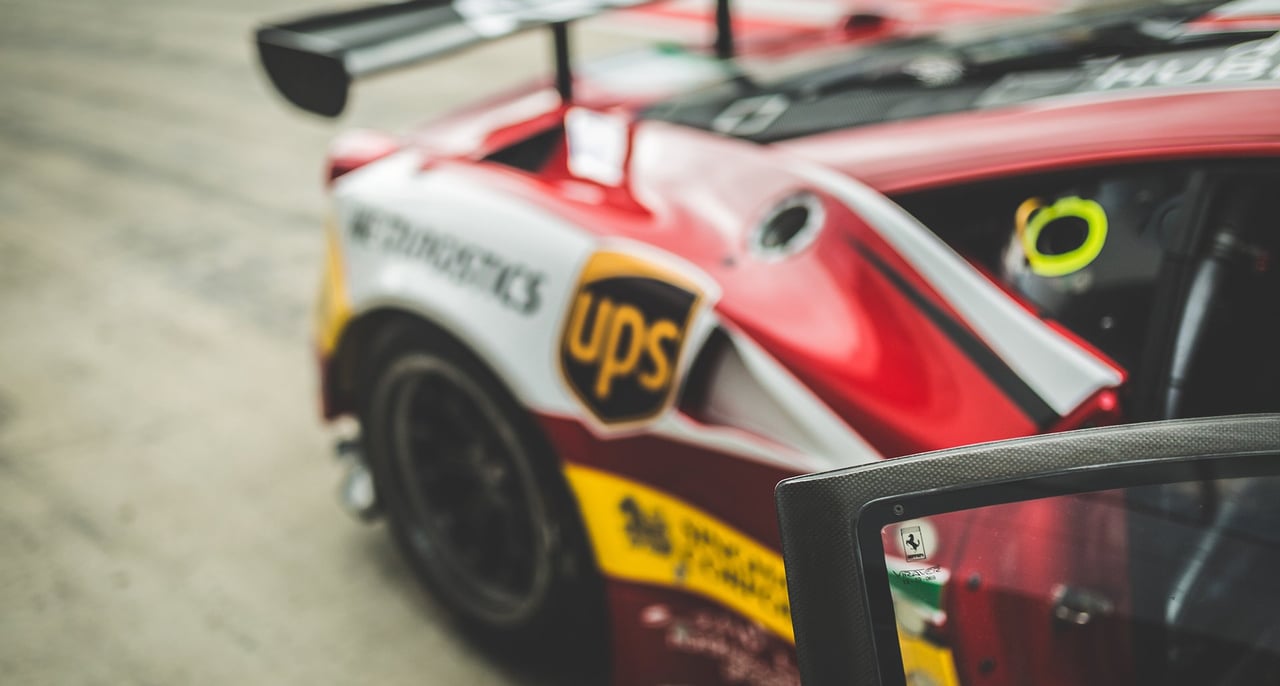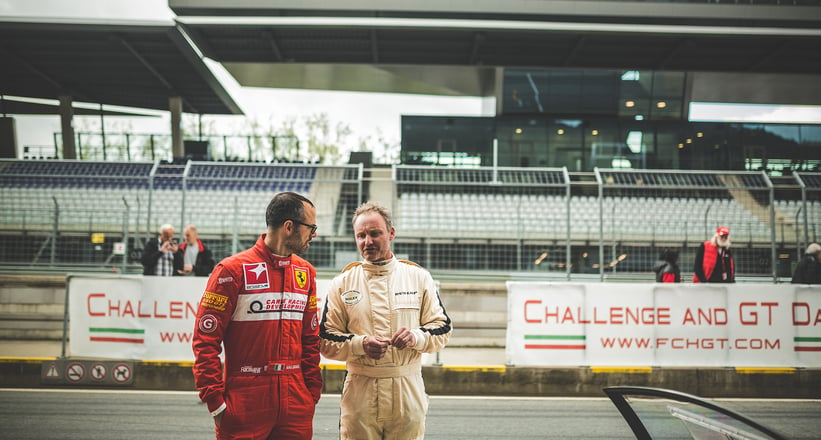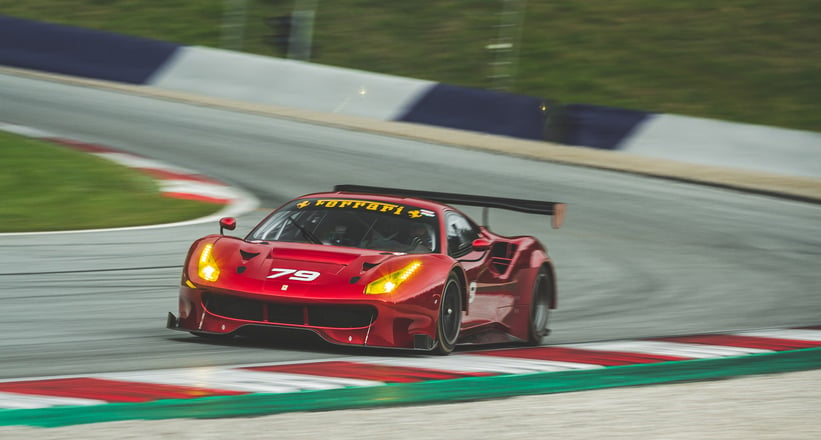 The significance of the task at hand certainly wasn't lost on Girardo, but after a quick crash course from the guys at Michelotto and a familiarisation lap or two, he soon got into the groove. "I was really surprised at just how accessible the 458 was," he told us shortly after hopping out of the car, his grin stretching from ear to ear. "The 550 feels very mechanical – when you pull the gear lever, you actually feel the cogs engage on the sequential gearbox. The 458, on the other hand, was very user-friendly. The paddle gearchange was great, the power linear, and the traction control confidence-inspiring. Don't get me wrong, it's not an easy car to drive on the limit, but because the visibility is so good, it keeps you calm. I can see why it would be great in a 24-hour race."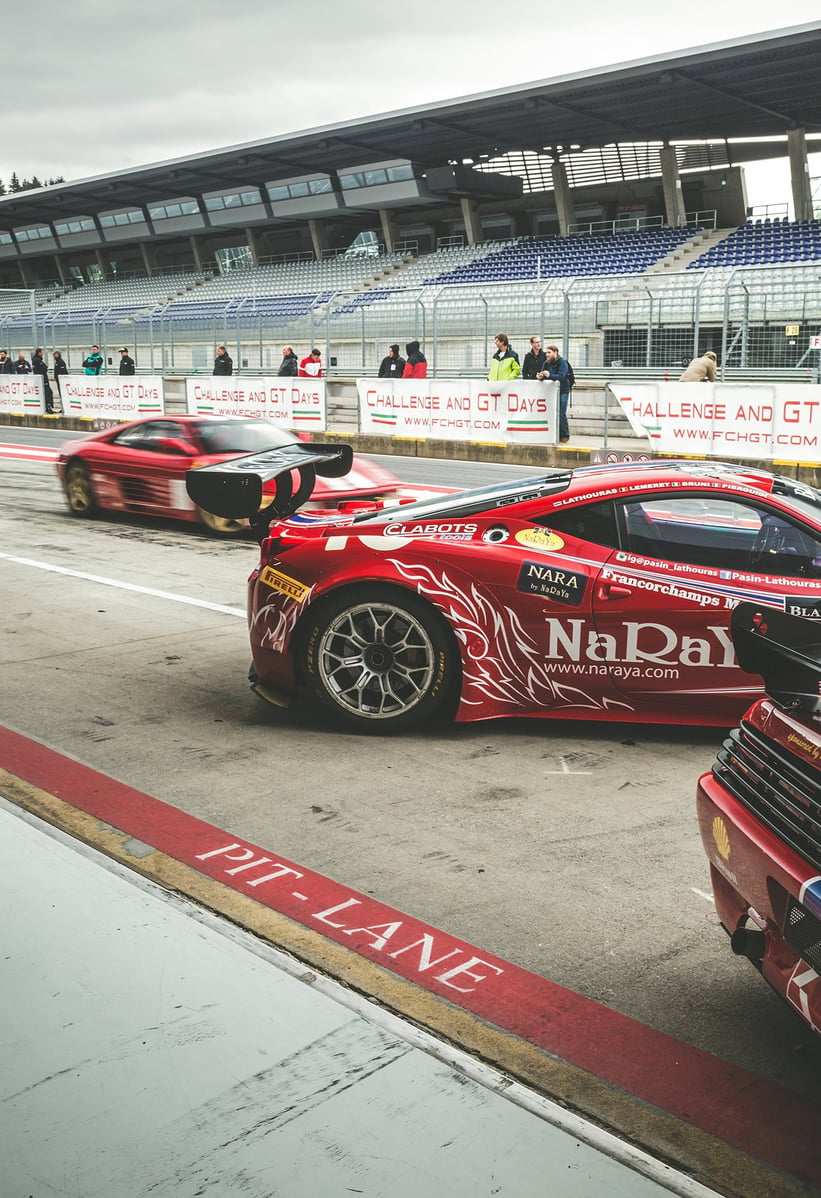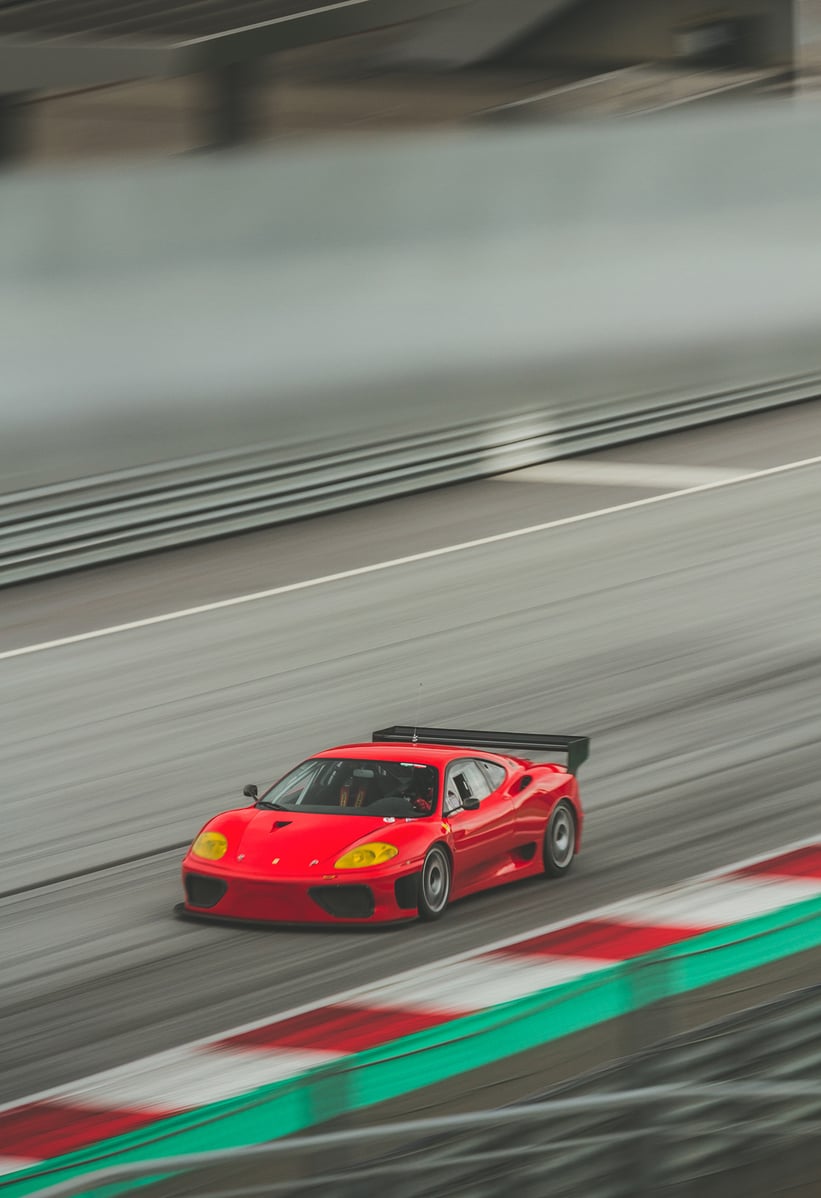 Ultimately, Challenge & GT Days has helped to shed more light on these modern-era Ferrari racers and nudged them further into the eyeline of collectors – a fact that's certainly not lost on Ferrari itself. It established its Club Competizione GT programme for its GT cars late last year and will hold five events across the world in 2019, including in the US and Japan.
"I'm really happy with how the second edition has turned out," reflected Swoboda. "I think people enjoy it so much because there's no pressure – there is no entry list featuring names and chassis numbers and certainly no prize giving.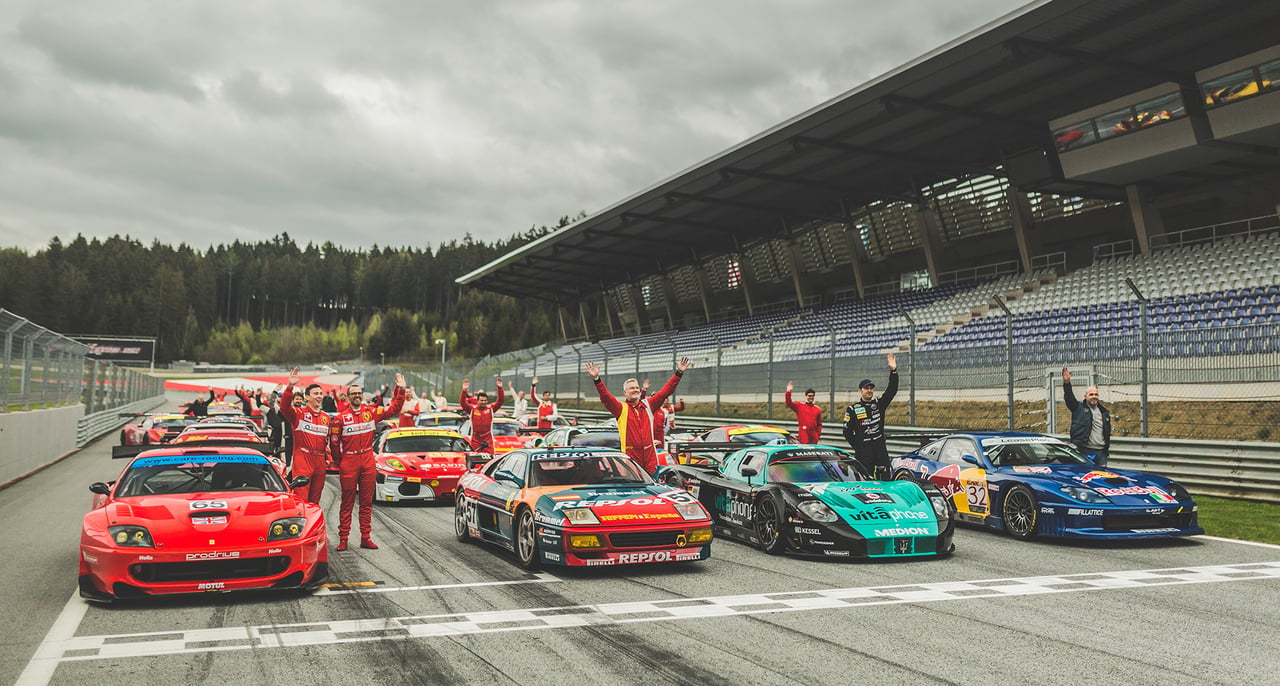 "I'm especially happy that there were several people here who were new to these cars and curious to find out what they're like to own and use. At the end of the day, I've found an ever-growing group of people who share my passion for these Ferrari Challenge and GT cars. They deserve to be celebrated because they have a very bright future ahead. A special thank you must also go to Max Girardo, too, who helped us to raise 32,000 euros for Wings for Life in our charity auction. It looks like we'll be coming back next year." We sincerely hope so, Heinz.
Photos: Robert Cooper for Classic Driver © 2019