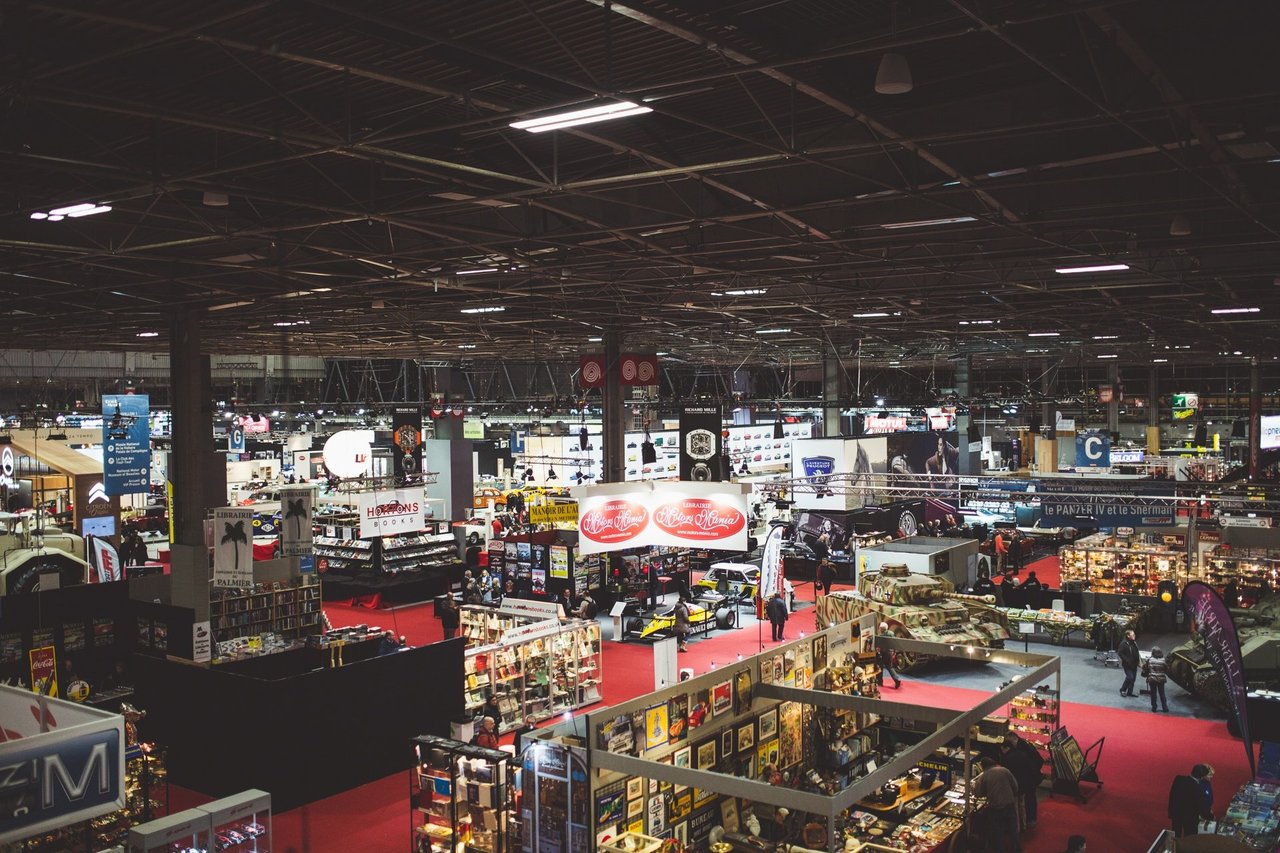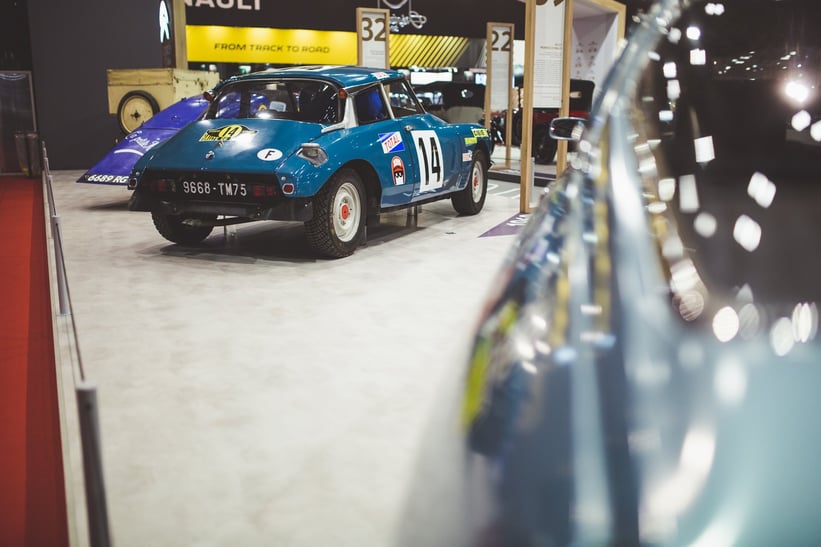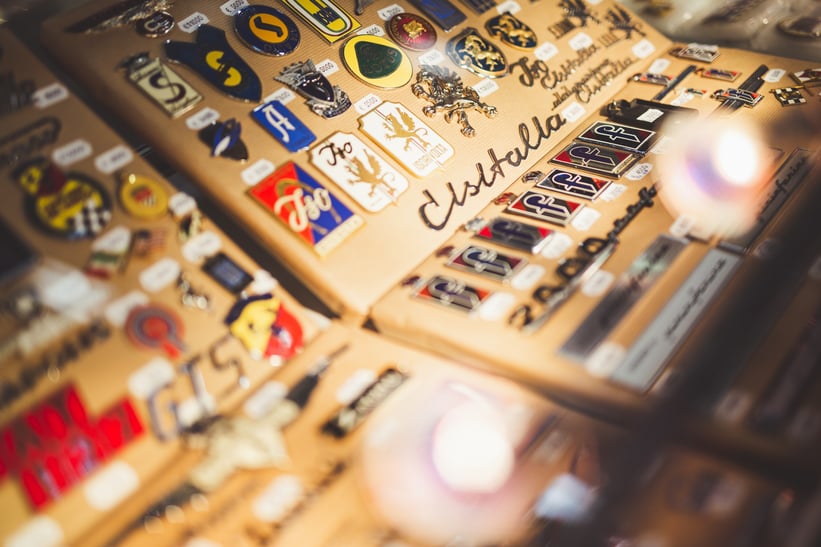 We'll start by saying right off the bat that the quality of the cars shown by both manufacturers and dealers at Rétromobile this year was the greatest it's ever been. The season-opening French fair is always a fantastic place to see and feel the enthusiasm for classic cars – where else can you spot renowned faces from the very height of 'our' world searching for scale models, rummaging through obscure automobilia, or trying quirky and affordable classics for size?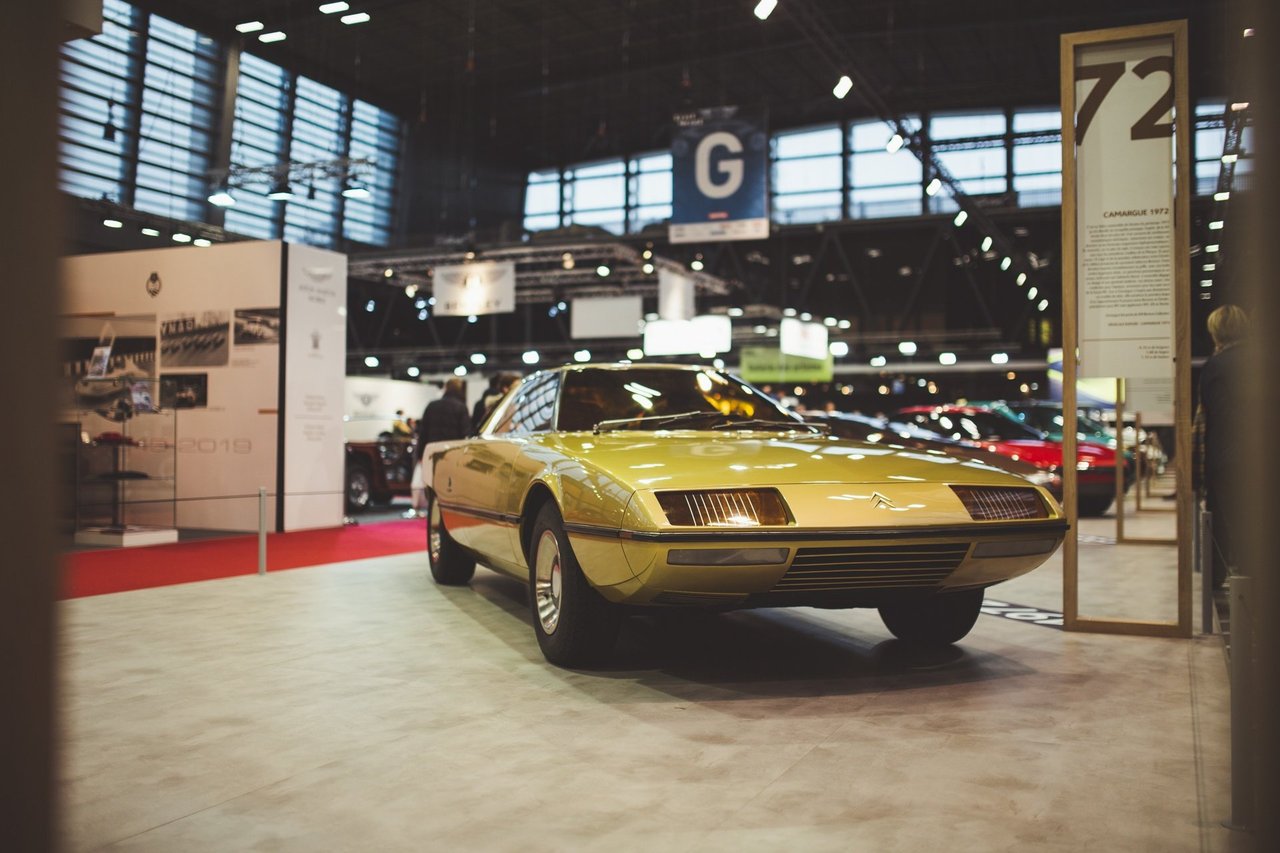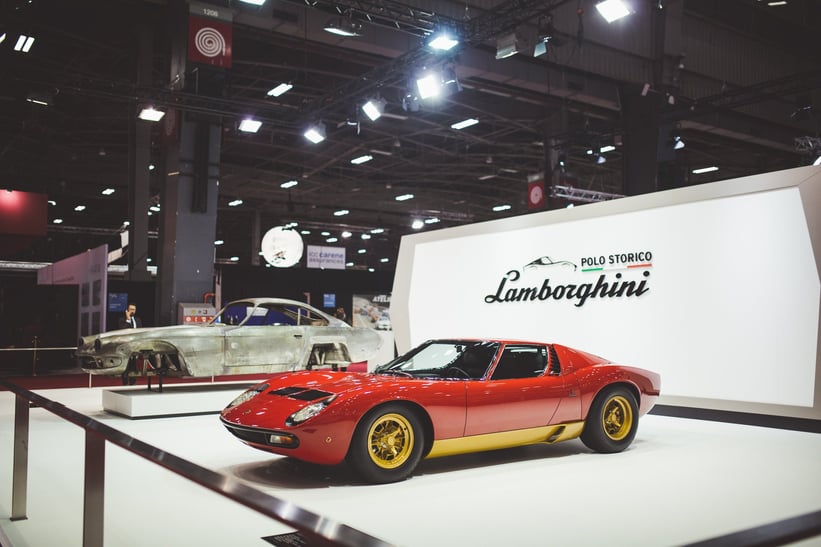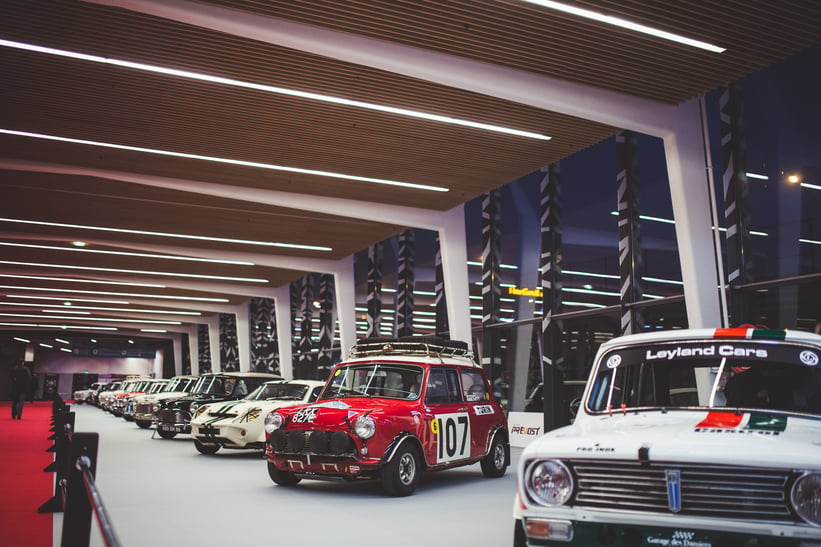 Major manufacturers have come to recognise Rétromobile as a prime stage on which to show off their dedication to safeguarding their histories. And rightly so – we'd say the Parisian salon is the classic car world's equivalent to the Geneva Motor Show. No manufacturer was more present than Citroën, which in its centenary year, went all out and presented a stunning assembly of its most significant models. While DSs and SMs and Meharis never fail to weaken the knees, we couldn't help falling for the diminutive GS Camargue concept, Citroën's first car designed by Bertone and very similar in looks to the Maserati Khamsin, also penned by Marcello Gandini, though two years later.
Bugatti's stand was also notable, predominantly because it featured an EB110. The VW-owned Bugatti has never before publicly acknowledged Romano Artioli's Campogalliano brand, so it's a bold move in this, the quad-turbocharged supercar's 30th year and Bugatti's 110th. Further, at the RM Sotheby's sale on Wednesday evening, a low-mileage EB110 Super Sport sold for 2.03m euros while examples of both the Veyron and the Chiron failed to find new homes.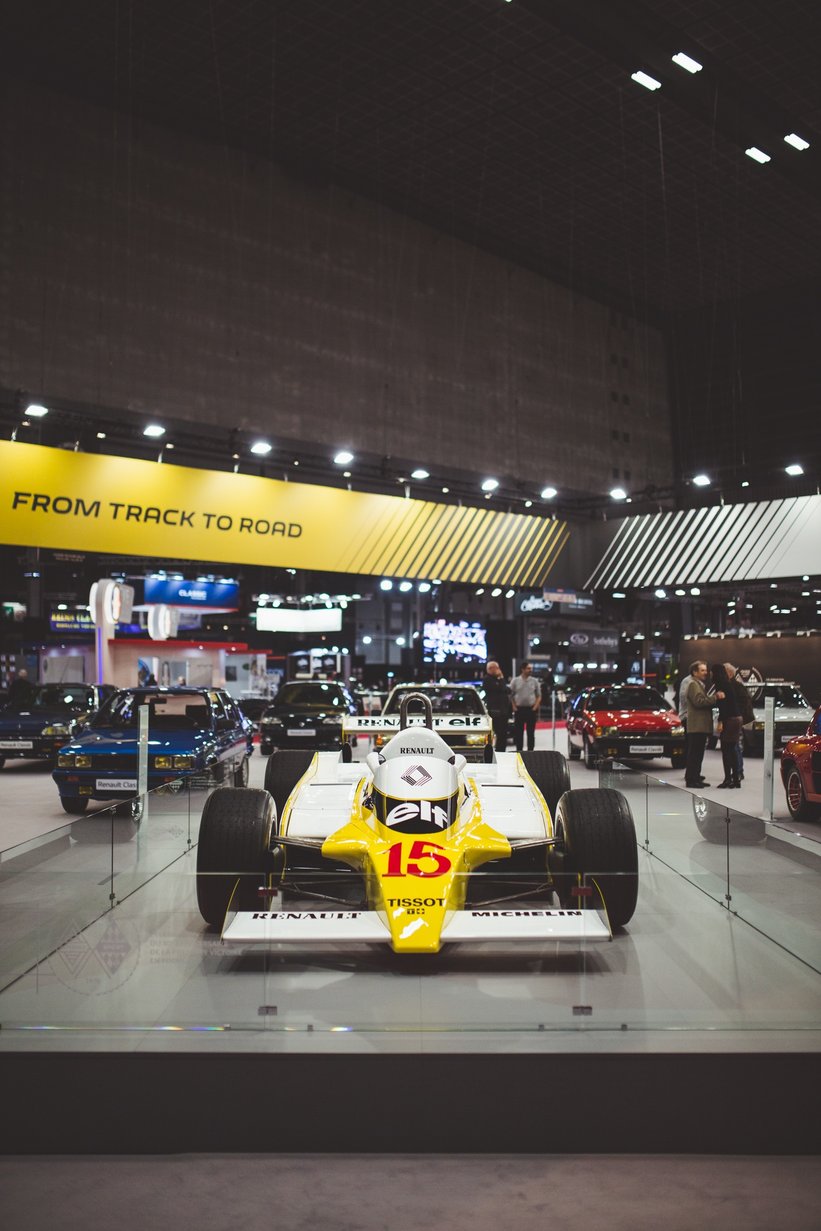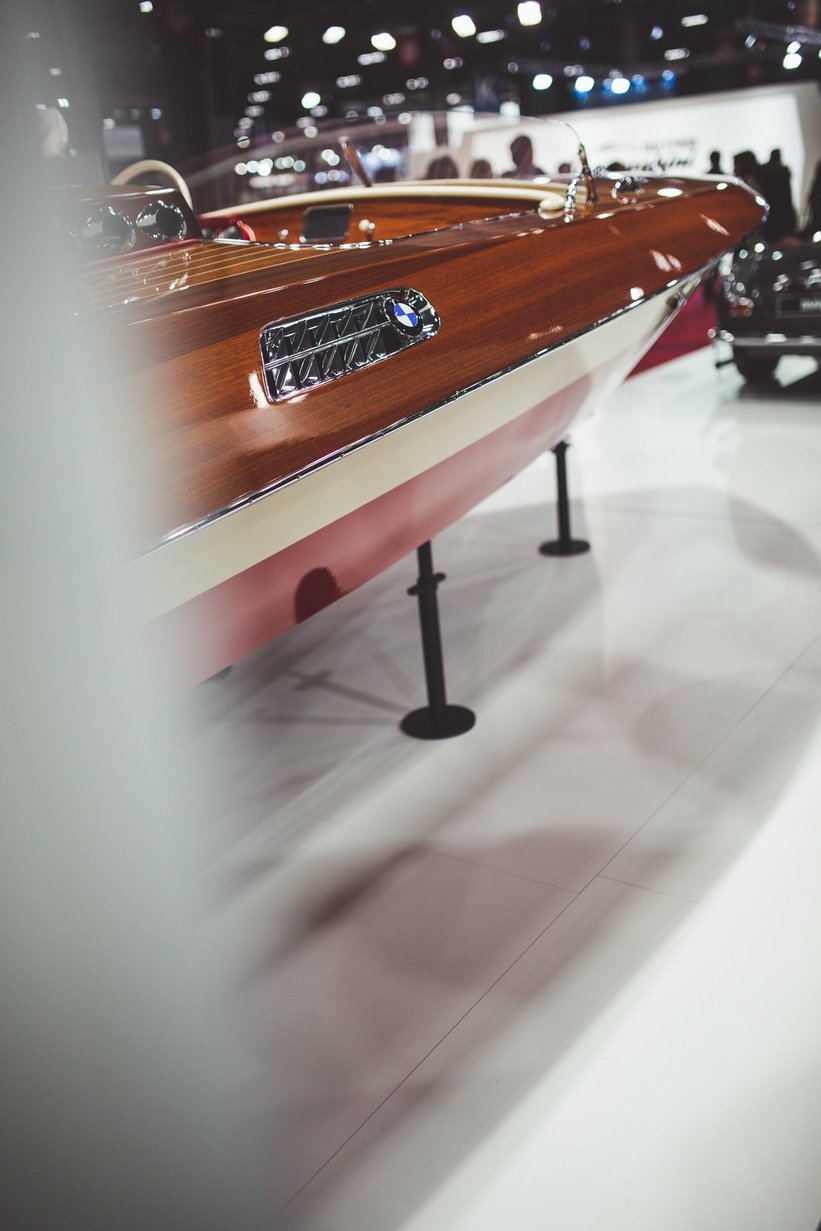 Other marques present in Paris included Renault, which donned its rose-tinted glasses and looked back at its most evocative turbocharged cars (we'll take the RS01 Formula 1 car from 1979, please); Lamborghini, whose Polo Storico department pulled the covers off the Miura SV it's just restored for Jean Todt, and BMW. Did you know that in the 1950s, BMW built a wooden Riva-esque boat inspired by the 507 Roadster? We never thought the 507 could be out shadowed, but in the company of its nautical counterpart, it honestly looked quite plain.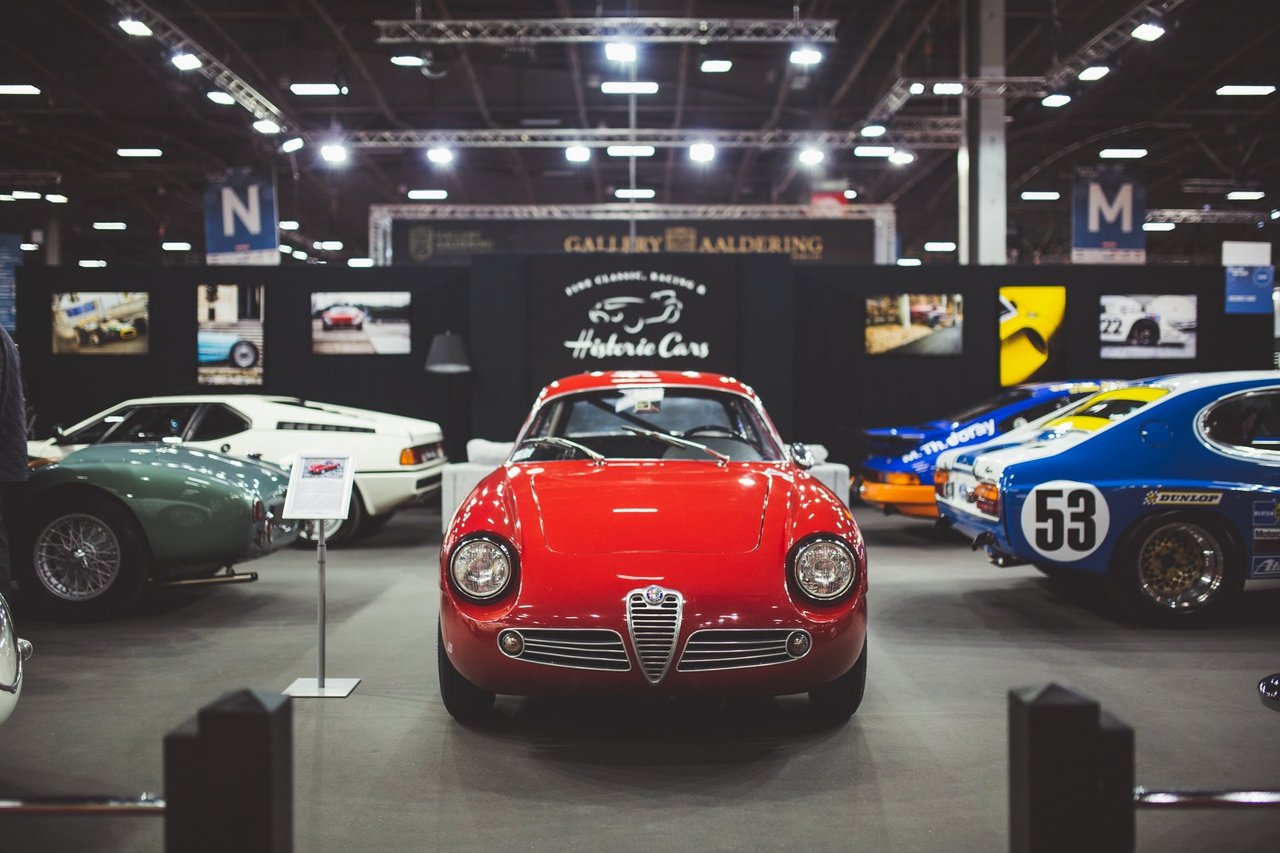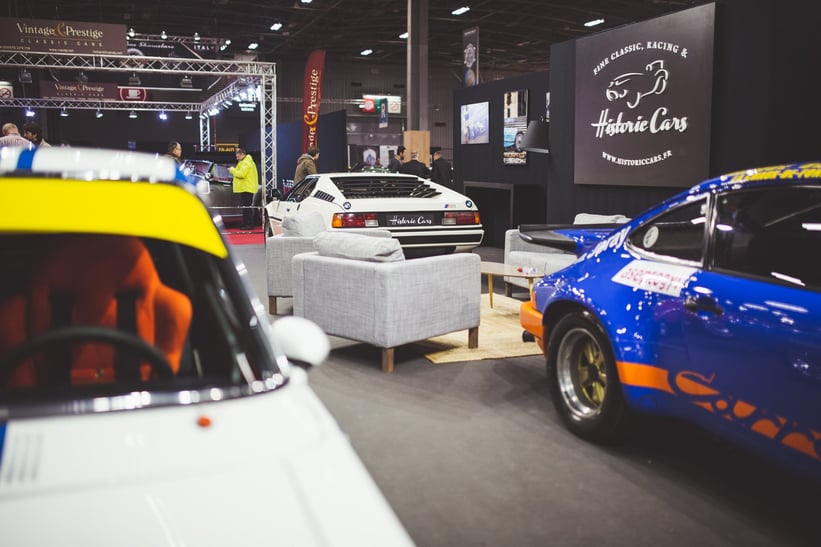 Of course, Rétromobile is first and foremost a trade show, and as you'd imagine, there were a plethora of Classic Driver dealers – from Europe and beyond – out in force, most of whom were buoyant and enthusiastic. Take Historic Cars from Paris, for example, which decided to mark Zagato's 100th anniversary with a brace of Alfa Romeos clothed by the Milanese design house, in addition to bringing the only Ford Capri Cologne to have contested Le Mans not once but twice.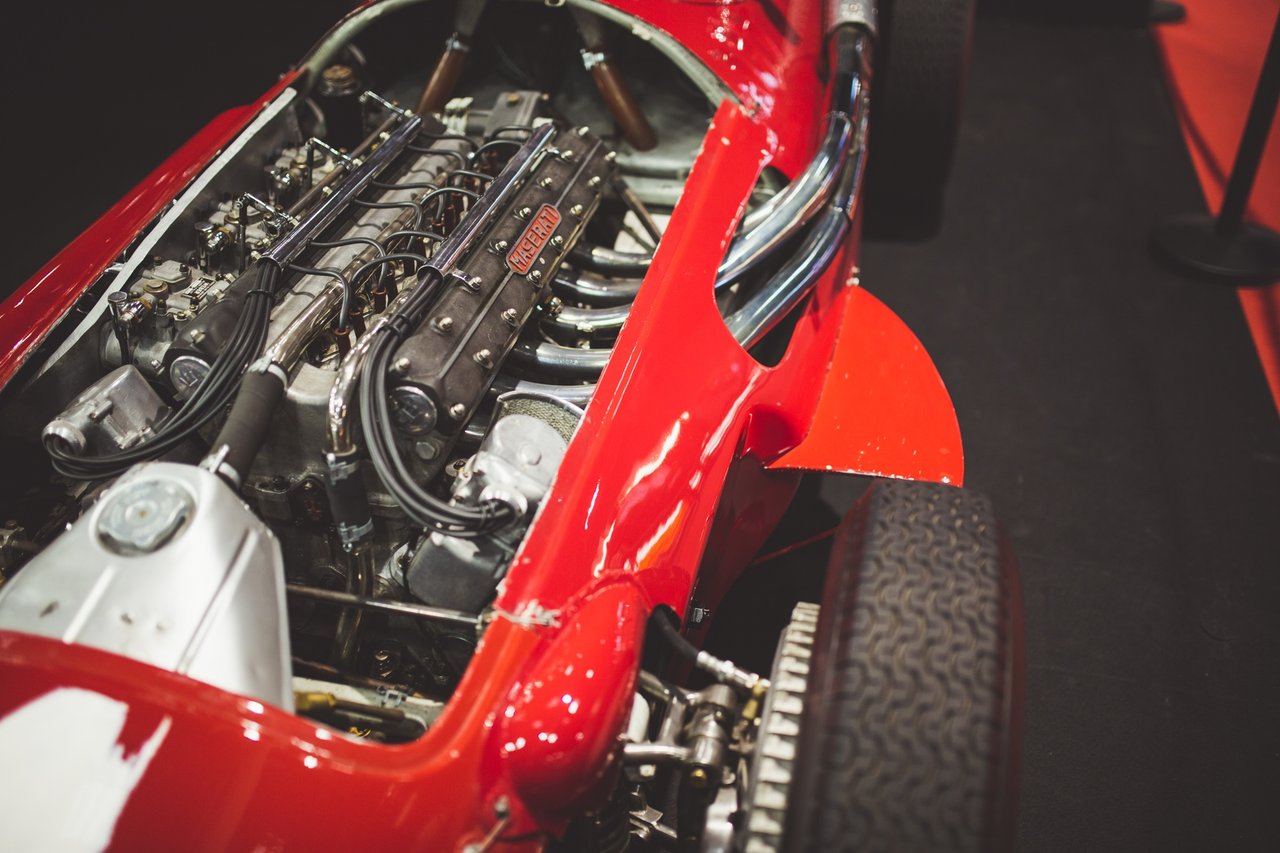 Xavier Micheron of Ascott Collection brought the Lola T600 prototype – one of the very first ground-effect sports cars – that he raced at Le Mans Classic last year, while Auxietre & Schmidt's delectable smorgasbord included particularly special Maserati 250F. Raced by Sir Stirling Moss to victory in the 1955 International Gold Cup at Oulton Park and subsequently raced by the likes of Jean Behra, Peter Collins, and even Carroll Shelby, the beautifully original monoposto has spent the last four decades in the Donington Grand Prix collection in the UK.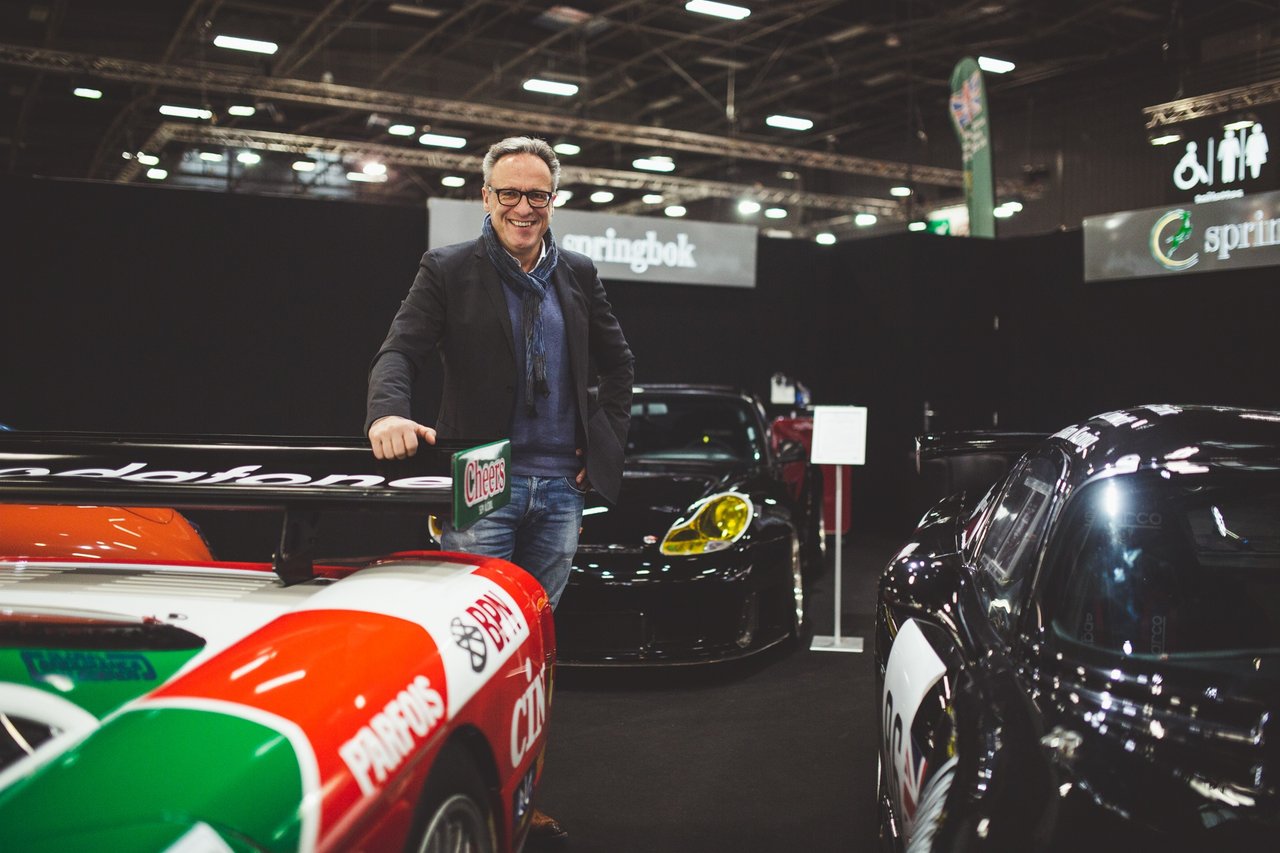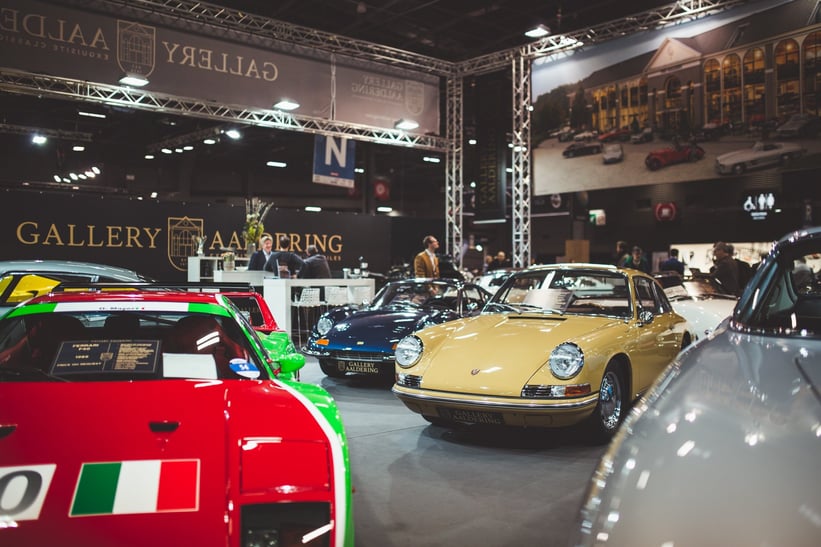 An obvious trend at Rétromobile this year was the abundance of younger competition cars, particularly endurance racers from the 1990s and 2000s. We'd certainly love to race the Dodge Viper offered by Mécaniques Modernes & Classiques in the Global Endurance Legends series this year – that or the two-owner Ferrari F40 in GT specification over at Gallery Aaldering. Or would we rather choose Springbok Sportwagen's monstrous Saleen S7R? Slightly older but no less impressive was Hödlmayr Classic Car Center's BMW M1 Procar, which was raced in period by the racing legends Dieter Quester and Rolf Stommelen.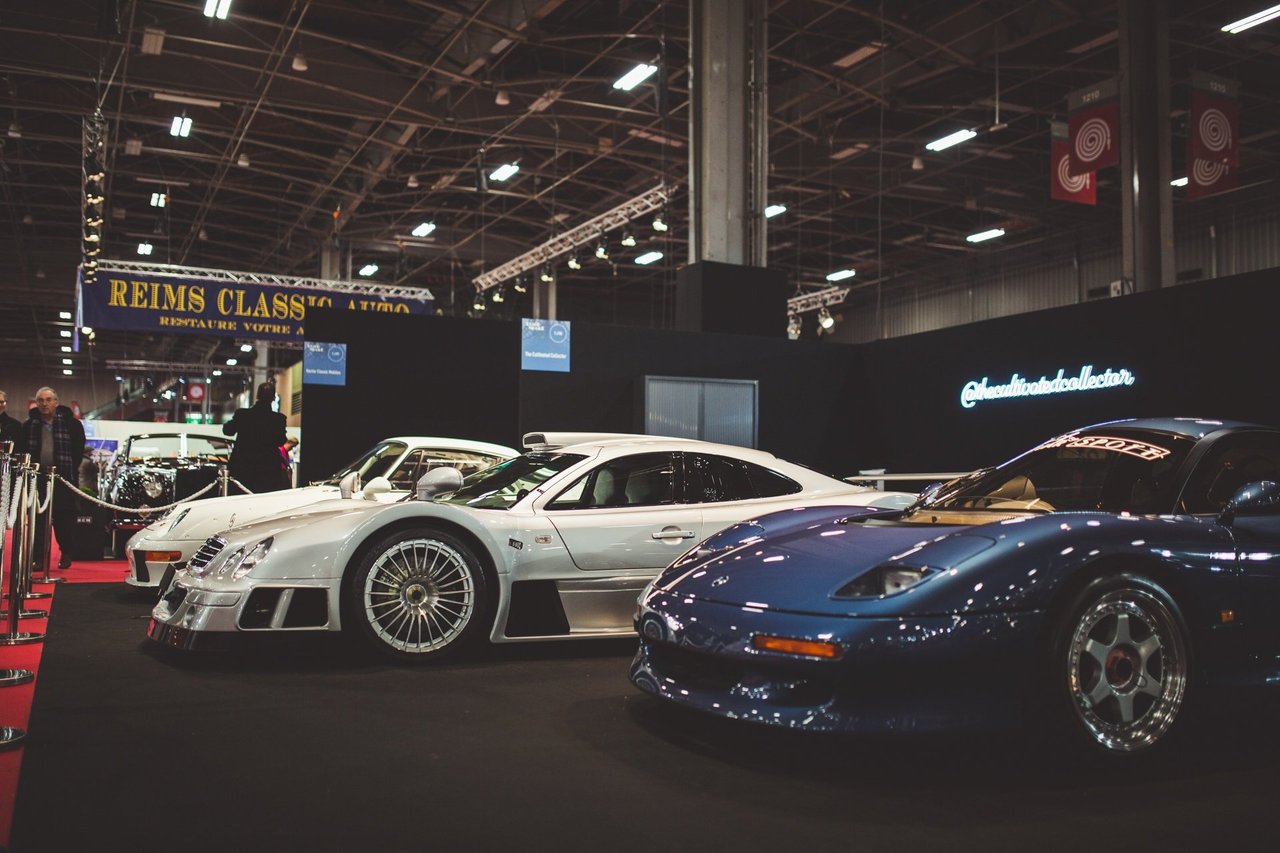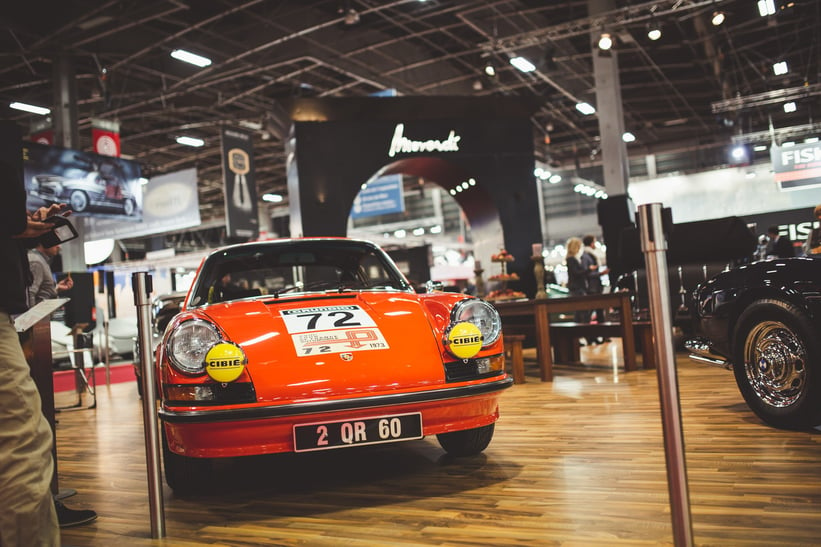 For those who like to experience the unadulterated experience of a racing car, but rather on the public highway than the track, The Cultivated Collector was definitely the place to head. The Connecticut-based dealer travelled all the way from the States to be at the show and we're sure glad he did. Not only did he present a Jaguar XJR-15 and a Mercedes-Benz CLK GTR AMG, but also the menacing Schuppan 962CR, one of six built by the Australian racing driver Vern Schuppan.
If you were in the market for a Porsche 356, your chequebook would have been twitching at the sight of Serge Heitz's glorious selection of examples, while Eleven Cars reminded us of the sheer elegance and understatement of the Ferrari 365 GTC/4 with its stunning dark blue car. And wouldn't you love to own a car with a provenance like that of Movendi's Porsche 911 Carrera 2.7 RS, a veteran of 14 Tour de France Automobiles races?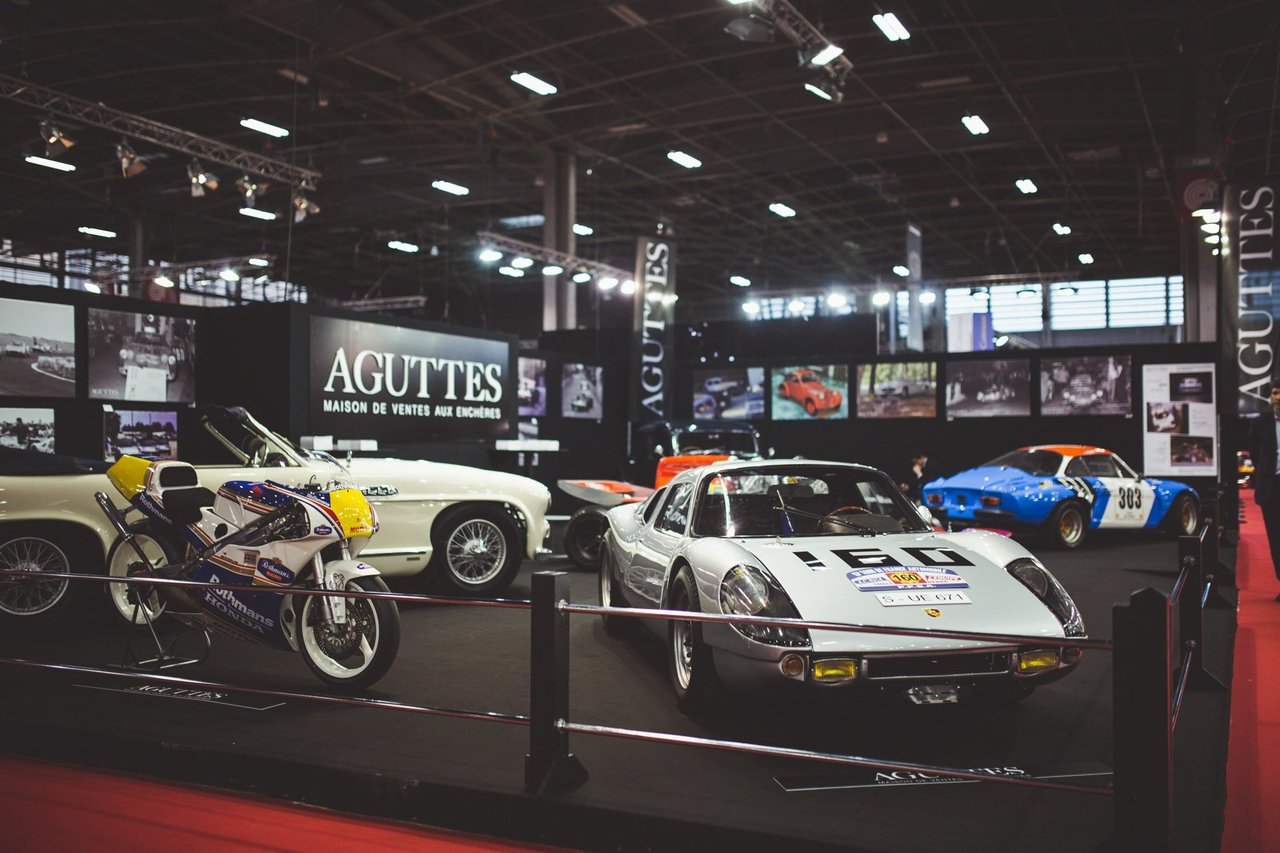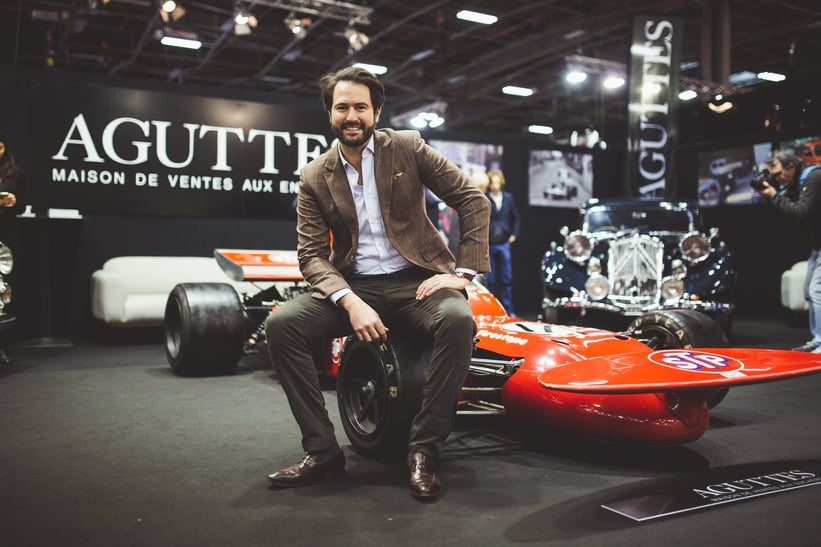 On the subject of Porsche, Aguttes' ex-Works 904 GTS was truly exceptional – it's been in the same ownership for over 30 years and came third in both the Tour de France and 12 Hours of Sebring, and second in the Targa Florio. Ruote da Sogno's cram-packed stand boasted the typically eclectic selection of cars and motorcycles we've come to expect from the Italian mega-dealership, while Auto Storica Barcelona had us swooning over George Harrison's old 250 CE.
The only Mercedes-Benz 300SL more striking than Arthur Bechtel's impossibly beautiful flat grey Roadster could be found on HK Engineering's stand. There sat a time-warp Gullwing proudly wearing the heavy damage it sustained during an accident some 40 years ago. Fortunately, HK Engineering knows better than most how to make it right again.
When word broke that Simon Kidston would be exhibiting at Rétromobile for the first time in 2019, we knew to expect fireworks. What he billed as 'Miuralandia' was the result: a purple-carpeted utopia filled with the world's finest Lamborghinis and designed by renowned Goodwood set designer Peter Russell. The cars shown included the second-oldest 350GT in existence (complete with original 2+1 seating configuration), the only original Miura Roadster, and the Miura SVJ formerly owned by the Shah of Iran and, later, Nicolas Cage. Kidston suggests the latter is the most valuable Lamborghini on the planet.
It's fair to say all of the above were outgunned by Lukas Hüni, whose Goliath two-part stand not only told virtually the entire story of Lancia as a brand but also featured an exquisite collection of jewel-like Chapron-bodied Citroëns to mark the brand's centenary. We've certainly never seen Lancia Stratos' in every colour of the rainbows lined up side by side before.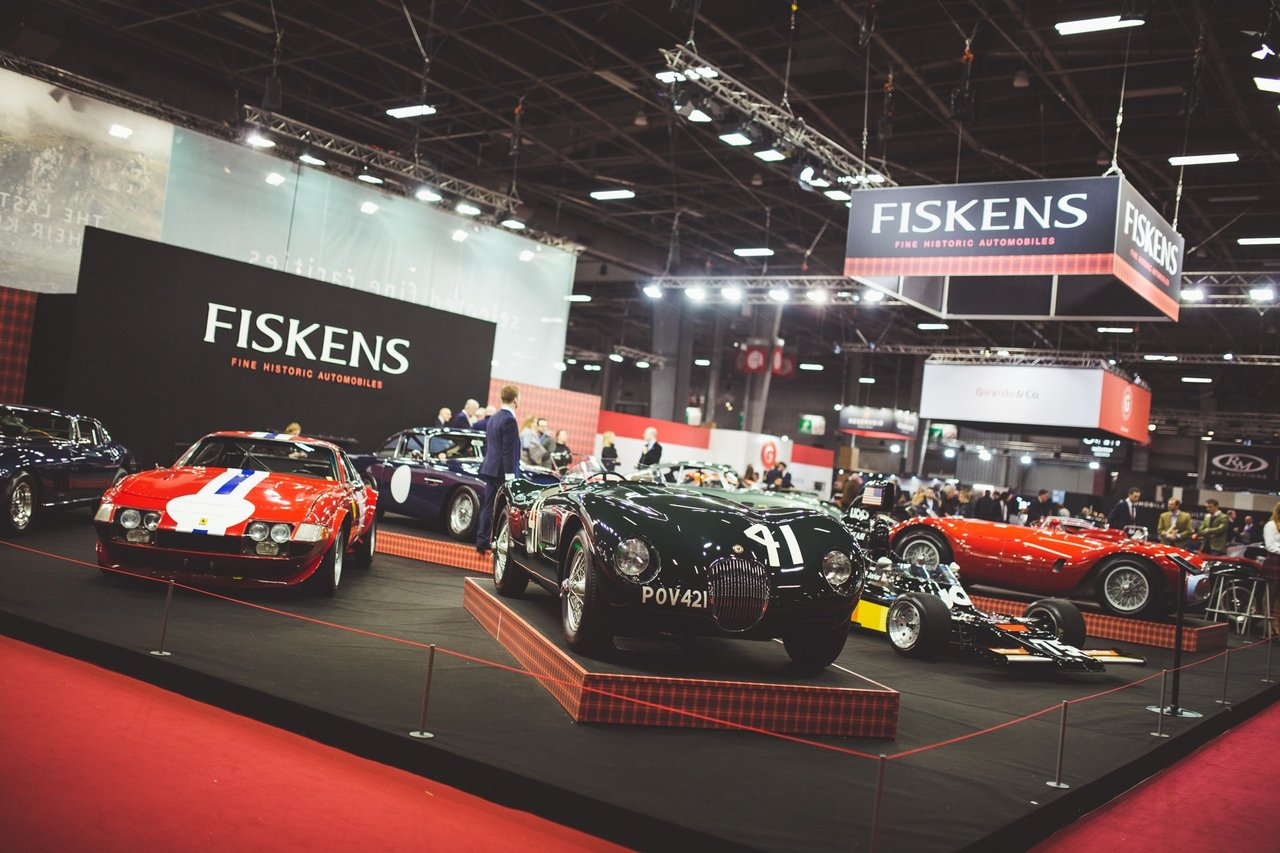 Rétromobile always attracts a strong contingent on British dealers and this year was no exception. Fiskens returned with a freshly consigned slew of stunning motorcars – a serious signal of intent for its coming year. Spearheading the pack was undoubtedly the Aston Martin DB4GT Zagato, one of just 19 built and ordered new by Ugo Zagato's son Elio. It's distinguishable from other Zagato-bodied DB4s in that it has chrome bumperettes and a traditional bonnet scoop rather than the usual arrangement of three long humps.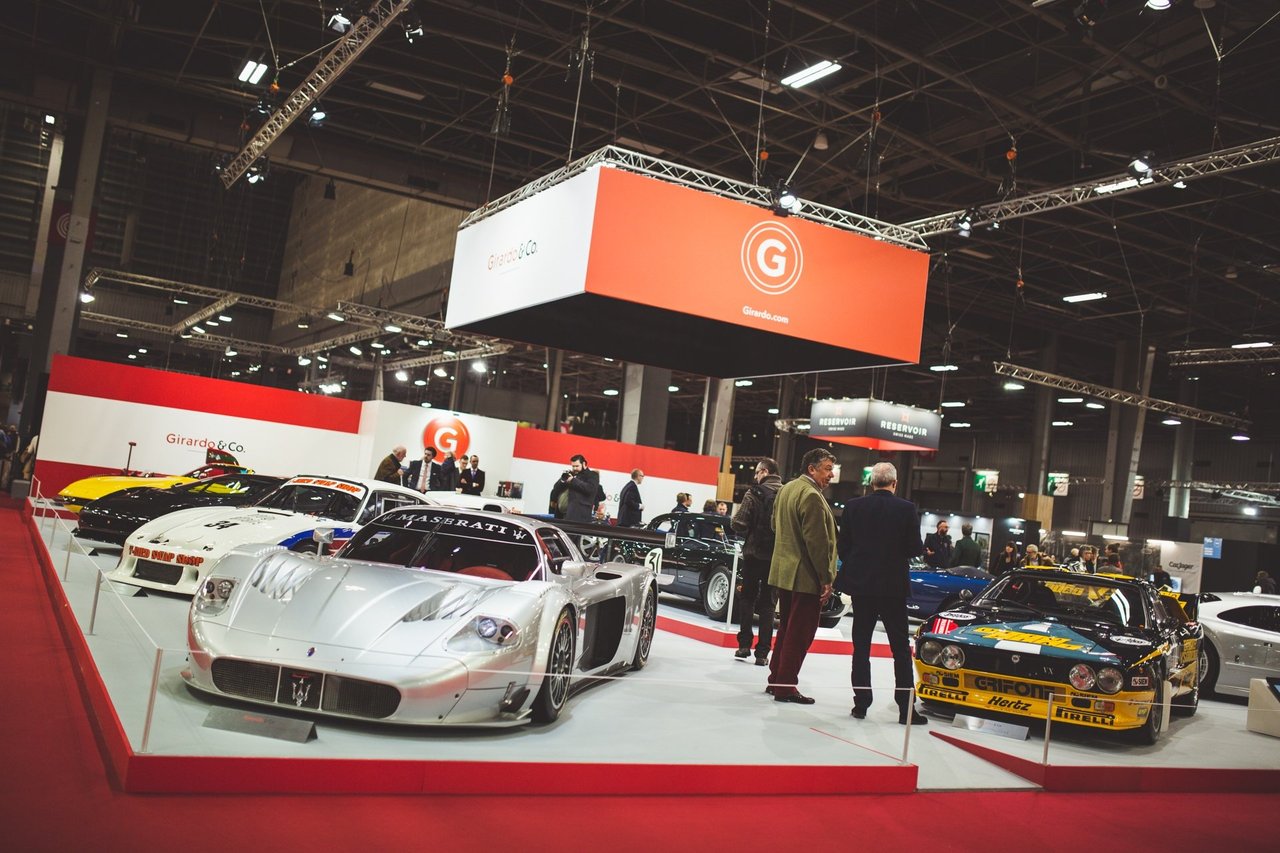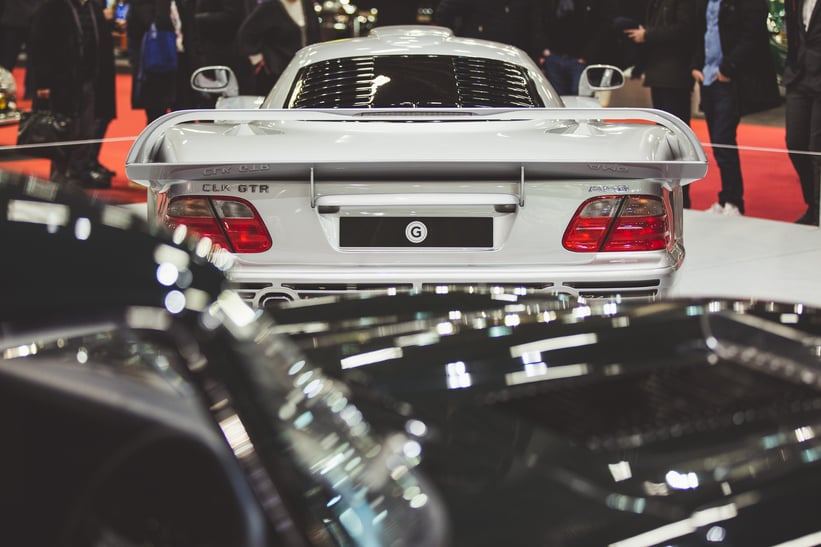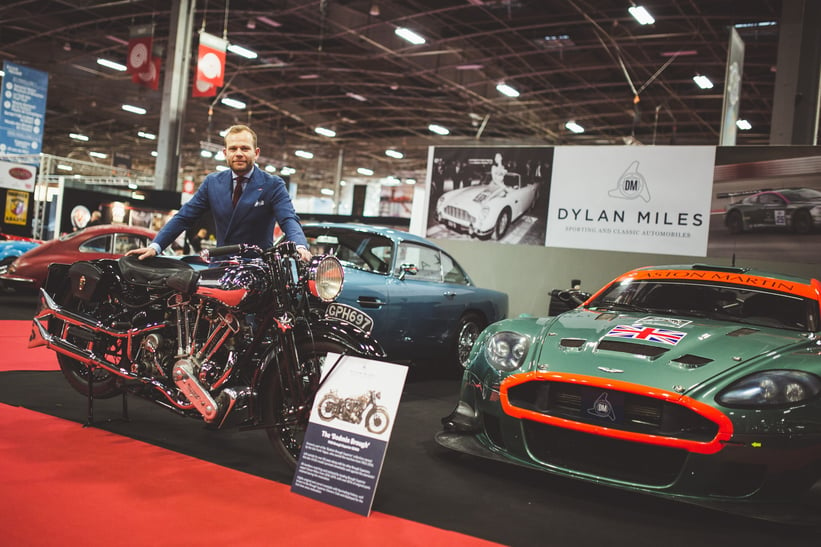 Right next door, Girardo & Co had moved into a much larger plot and seriously upped its game for 2019. From a genuine Jaguar E-type Lightweight and a silver Maserati MC12 Corsa to an Olio Fiat-liveried Lancia 037 Group B and a pre-Way Bugatti Grand Prix car, we'd say it was probably the most well-rounded of collections at the show. There was also a brace of Alfa Romeo Tipo 33 prototypes, one of which, the TT 12, includes the 1975 Targa Florio among its six outright victories. Another Rétromobile first-timer was Dylan Miles, whose Aston Martin DBRS9 was garnering almost as much attention as his exquisitely restored 'Bodmin Brough' Superior motorcycle.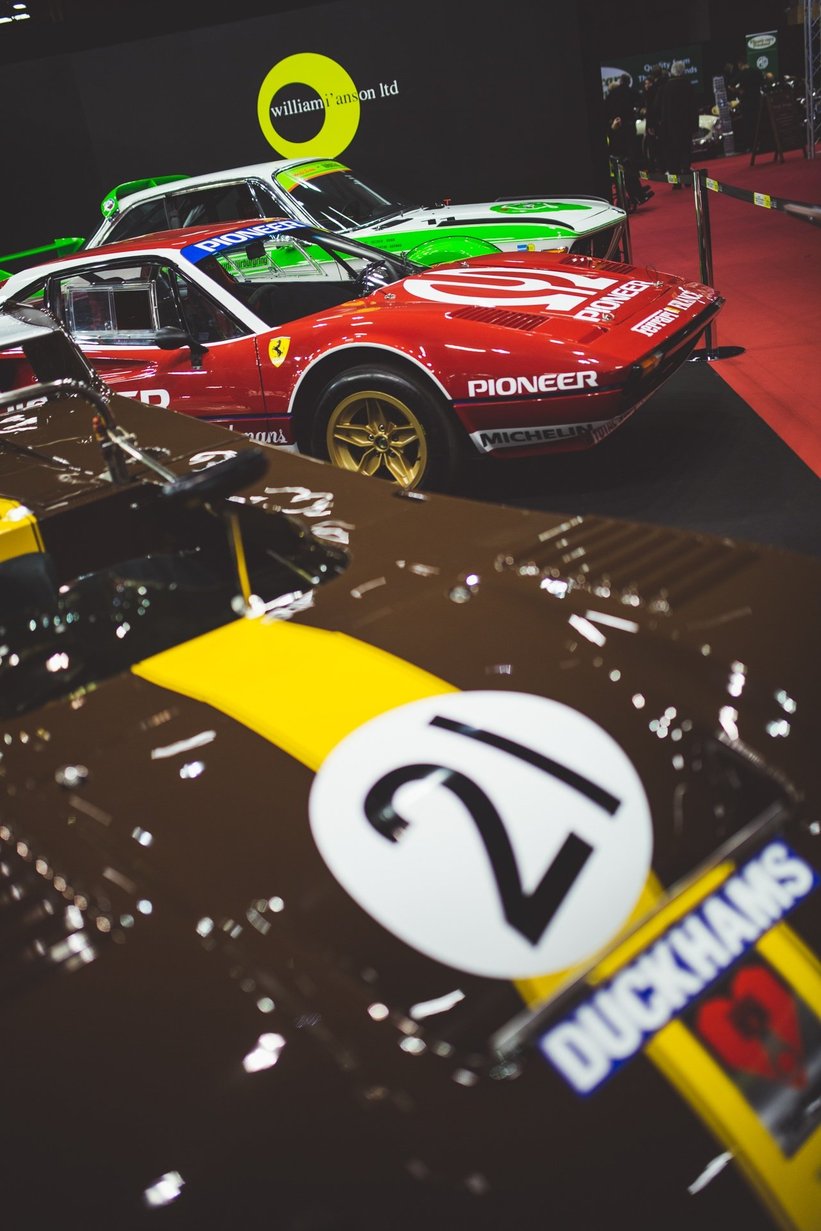 And then there was William I'Anson, whose proverbial cherry on the Rétromobile cake was almost certainly the ex-Works BRM P578 that took Richie Ginther to joint second in the 1963 Formula 1 World Championship. Offered together with its original magnesium body, which boasts just the most charming patina, it's hard to downplay the historical significance of this Grand Prix veteran.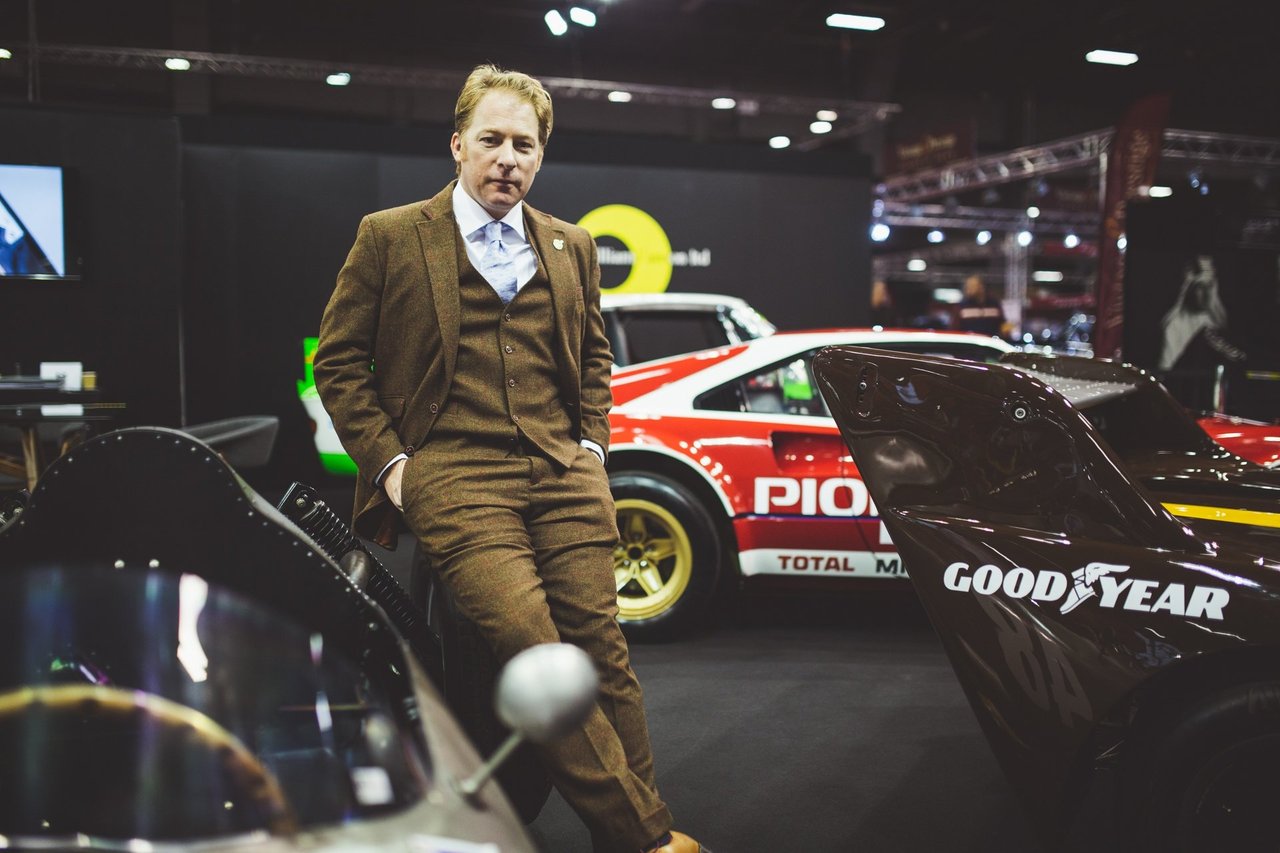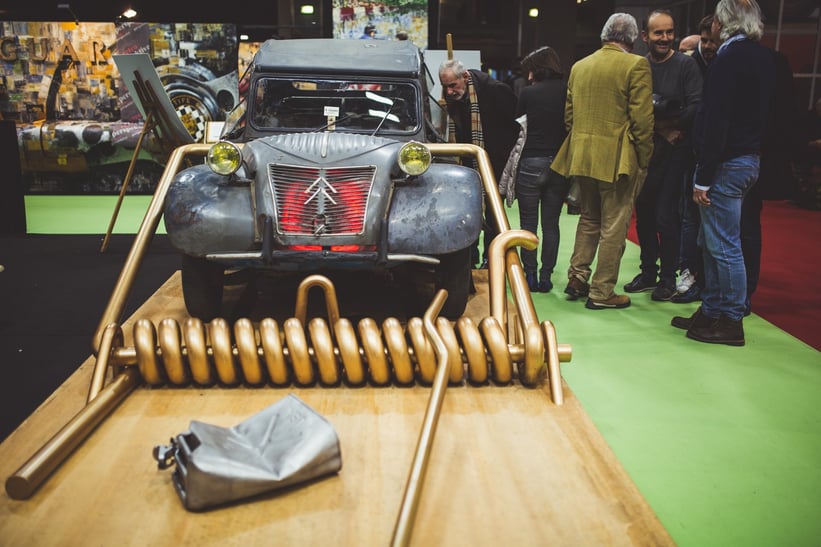 I'Anson actually sums up the appeal of Rétromobile perfectly, hailing it as the perfect prelude to the coming events season – one in which, hopefully, we'll see some of the cars that changed hands in Paris this week in action out on the circuits of Europe and beyond. "You only have to look around at all the special cars that have popped up and high-profile people who are here to see that it's still the best static classic car show in the world. I think the quality is particularly high this year, simply because the appetite for the very best cars has never been greater. That also means that we're all busier than ever, which can only be a good thing looking forward to the coming year."
Photos: Mathieu Bonnevie for Classic Driver © 2019