In deepest, darkest Chorleywood, something strange is afoot. There's a mysterious Ferrari on the prowl, searching for innocent bystanders to deceive with its outwardly inconspicuous appearance. But all is not as it seems when it comes to this mistrustful Mondial. A subject of intrigue and controversy in its excessive birth era, the commonly held 'family Ferrari' has never garnered the widespread affection of its more exotic siblings. A shame for its maker, perhaps, but an opportunity for others.
See this particular Mondial has been breathed upon by DK Engineering, that sworn protector of the Prancing Horse. Beneath its unassuming Dr. Jekyll façade there's an evil Mr. Hyde lurking in the form of a 480bhp 4.3-litre V8, waiting to pounce at any second. The potent heart was ripped from a limber and athletic F430 Challenge racer 15 years the Mondial's junior, along with its Formula 1-derived sequential gearbox and plethora of electronic gizmos. As you can reasonably imagine, the transplant was not the most straightforward of procedures, but the resulting lease of life was more than worth the strain.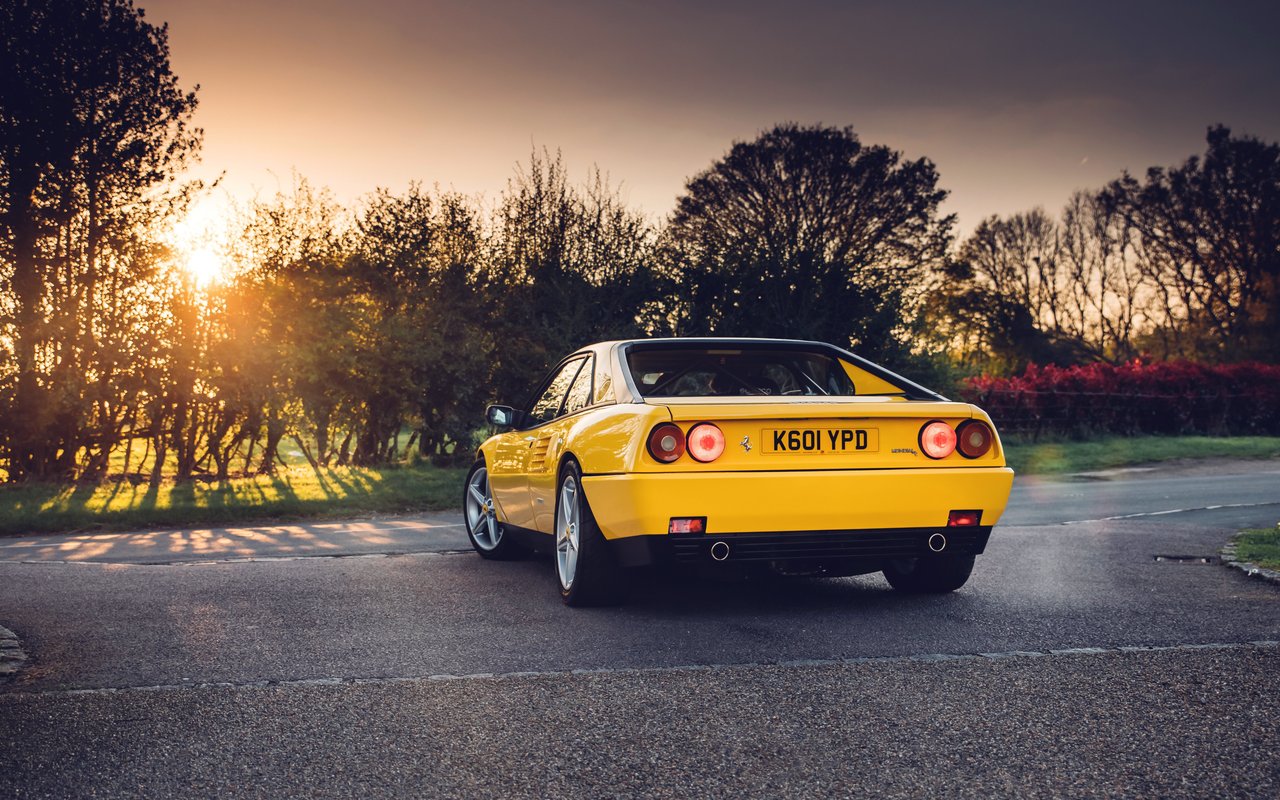 The tale of this Frankenstein Ferrari actually began almost two decades ago, when its thrill-seeking keeper approached DK with some specific criteria. "We were approached by an adventurous client with a large chequebook who wanted to do some track days," James Cottingham recalls, "but there were two problems: firstly, he's very tall and secondly, he prefers not to drive with a manual gearbox." Rather than source a new car, the client's Mondial T – which was fitted with the clutch-less Valeo gearbox – was given a mild makeover. Uprated F355 brakes and suspension were fitted and a half roll cage installed. Job done, or so everybody thought.
Speed is scarily addictive – once you get a taste, you can't help but want more. And so, a decade later, the owner returned to DK with the fanciful idea of shoehorning the earth-shattering twin-turbo V8 from the F40 into his Mondial. Cottingham quickly ruled out the idea (the Valeo gearbox would never keep up with the motor's ungodly power and torque), instead thinking of alternative organ donors to satisfy his client's craving. "We scratched our heads and it struck us that, at that time, there was very little you could do with an F430 Challenge," he explains. "What's more, it had simple traction control and ABS, which would make the conversion a lot easier."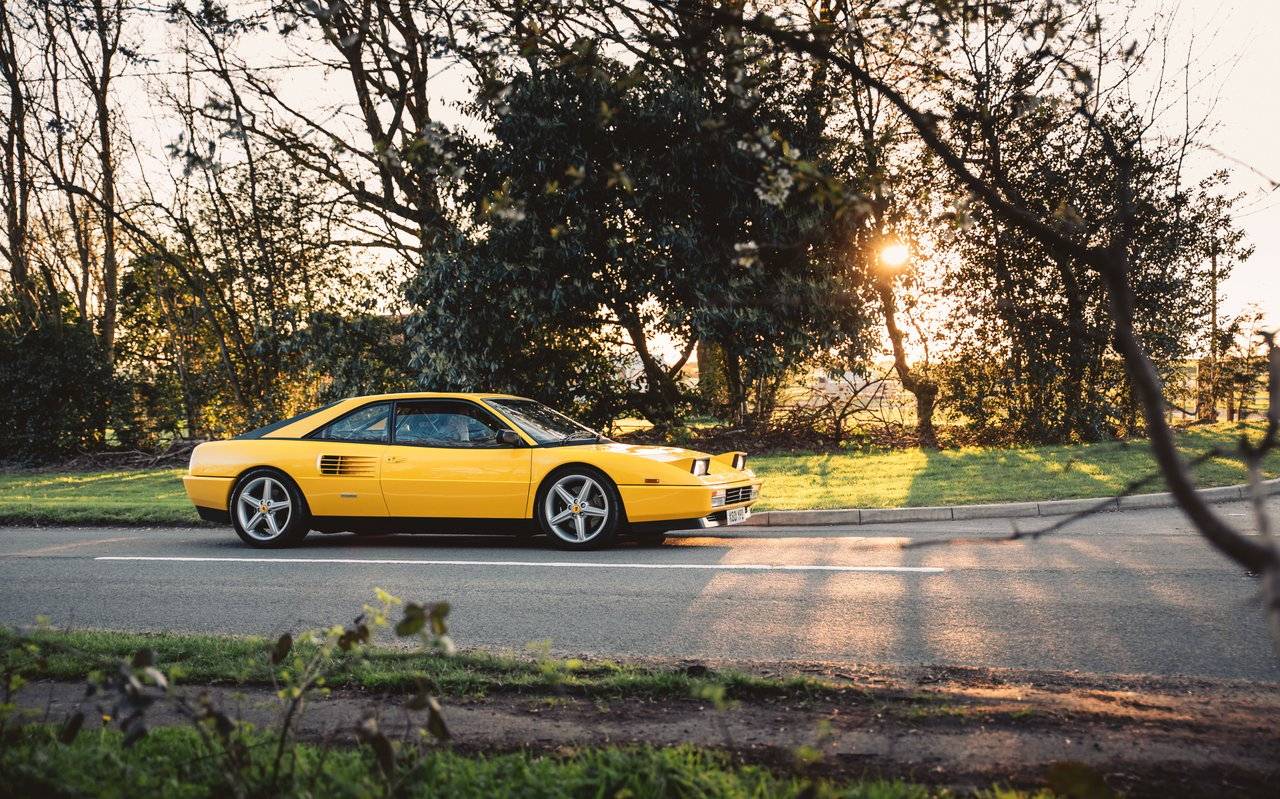 A virtually brand new F430 Challenge was sourced and over the course of the next six months, its carbon-clad powerplant was painstakingly transplanted into the Mondial by DK's skilled horse whisperers, in addition to its paddle-operated gearbox, electronic systems and track-oriented instrumentation and switchgear. "Because the Mondial T's engine was mounted longitudinally unlike its transverse predecessors, we could keep the existing subframe and simply modify it to accommodate the Challenge's V8," explains Cottingham. "We also modified the rear bulkhead for the correct positioning of the engine and the gearbox, which meant losing the rear seats and making a new fuel tank, but the exterior bodywork and much of the interior is completely stock." It even retains its Pioneer stereo and electric windows.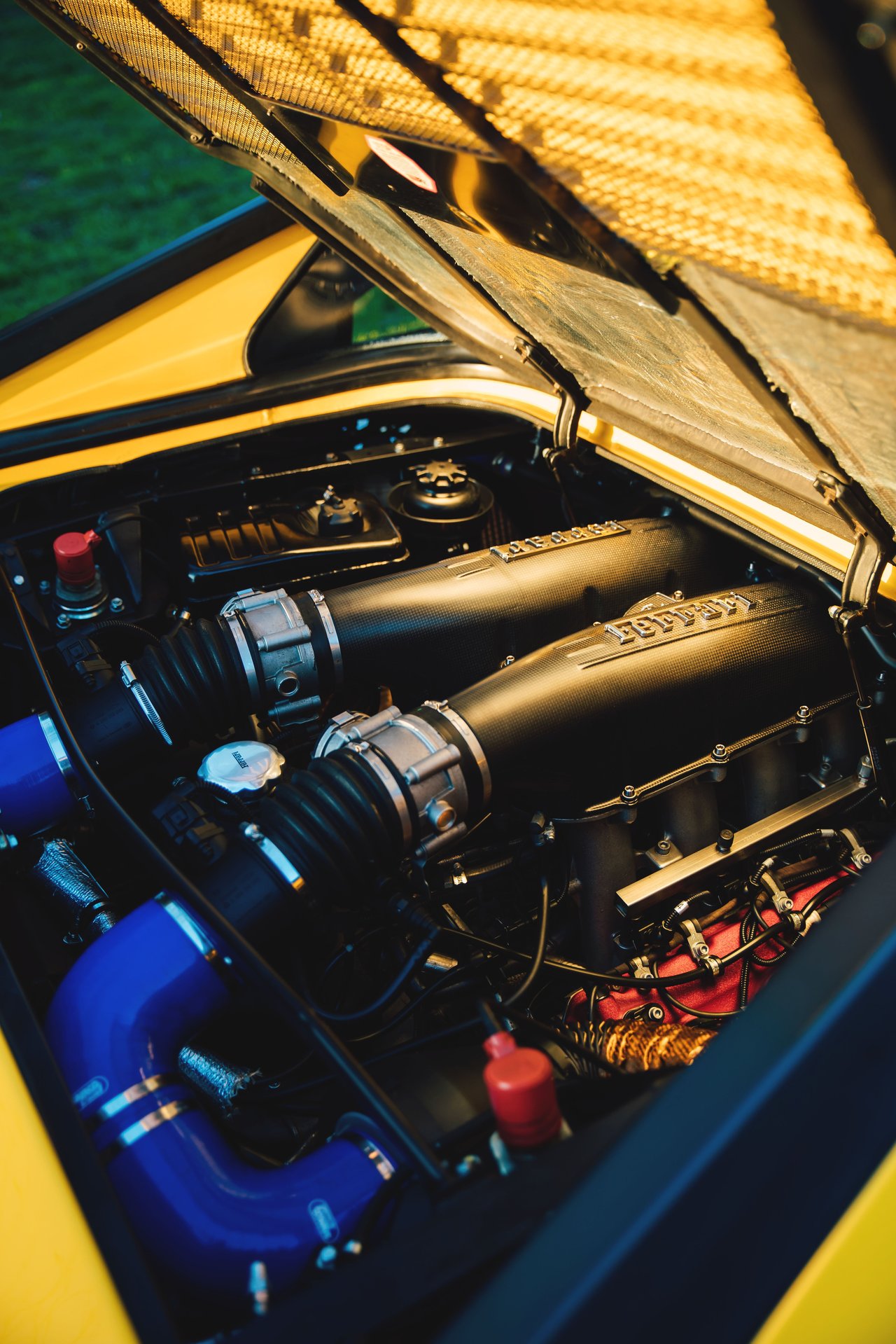 The bipolar beauty's only proverbial thigh gaps are its 575M Maranello wheels, which were required to play nicely with the F430's electronic wheel sensors, and those two small exhaust tips. If anything, those visual identifiers only serve to modernise the somewhat scary 1980s design. Other than that, you'd never tell this Mondial's sinister secret from afar. It's apparently very usable, too, Cottingham suggesting it delivers the raw thrill of a 430 Scuderia with the refinement, comfortability and balance of, well… of a Mondial.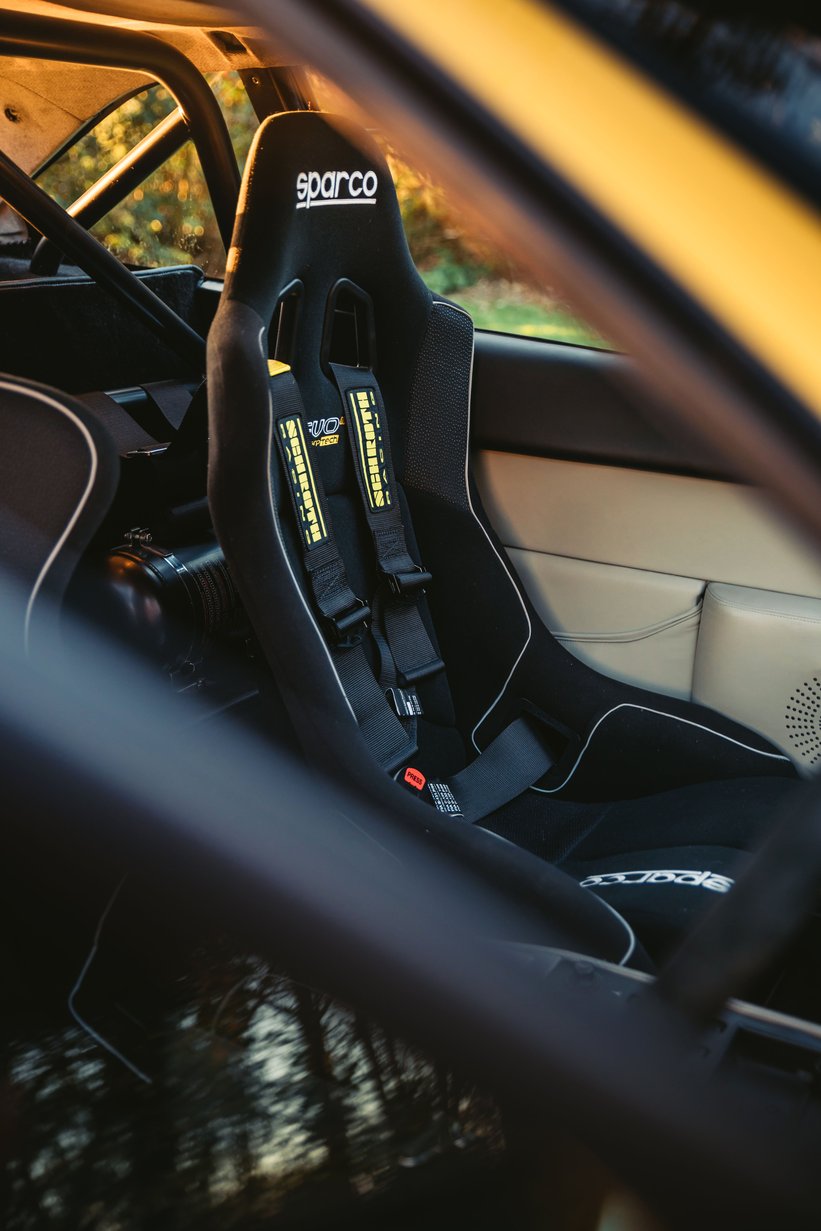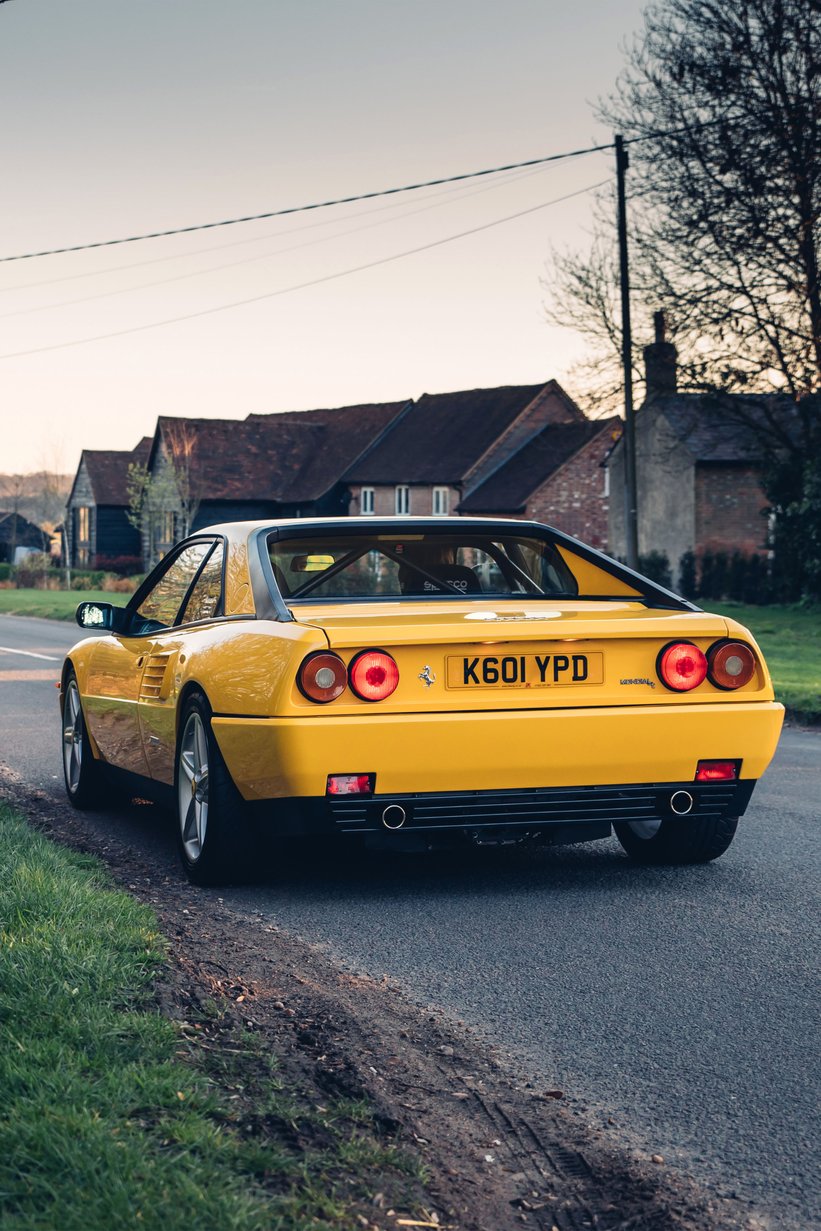 Lupo Vestito da Pecora. That's 'a wolf in sheep's clothing' in Italian, which just sounds better doesn't it? The term has become something of a cliché in the automotive world, but it's particularly apt in the case of the manic Mondial, the perfect partner in crime. Other than its appearance, the car's least frightening attribute is its price: around £100,000 in case you were wondering, which is extraordinary given the cost of the donor car. Don't judge a book by its cover – it's usually those you least expect that harbour the greatest secrets. Happy Halloween!
Photos: Alex Penfold