This custom Autobianchi Eden Roc is a featherweight masterpiece
This tale began with an accident in November of 2017. Maxime Leroy's 1968 Autobianchi Eden Roc was hit from ahead by another car in Paris. Shocked, Leroy witnessed his beloved car, which he'd bought at the tender age of 25, injured. But it was to be the beginning of an extraordinary revival …
Maxime Leroy is anything but your typical classic car collector. He is a visionary creator with a strong personality whose adult life has been devoted to showcasing feathers. He discovered the art of plumasserie at school thanks to two of his professors. At that time, the school was the last school in France dedicated to teaching this dying art. And thanks to Leroy, who now spends two days a week there teaching, it still is.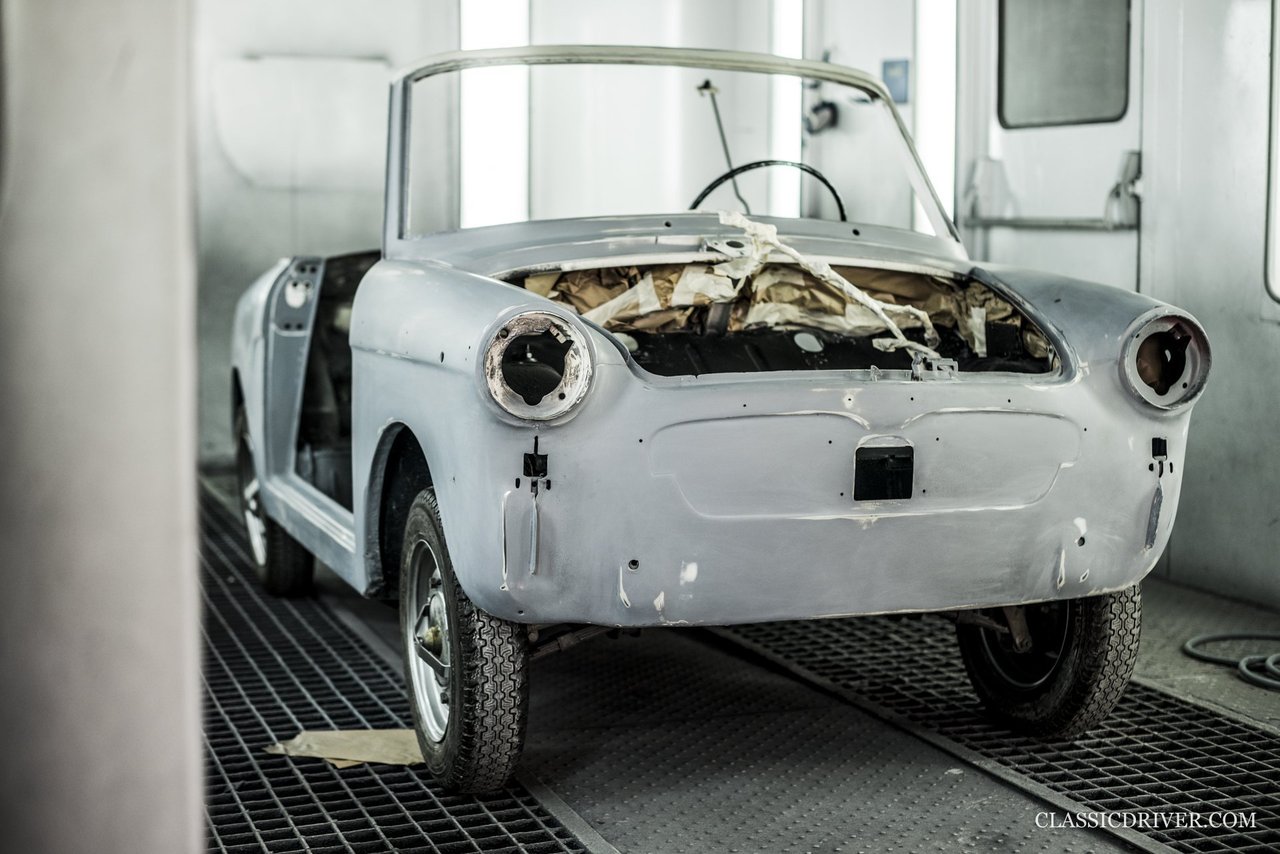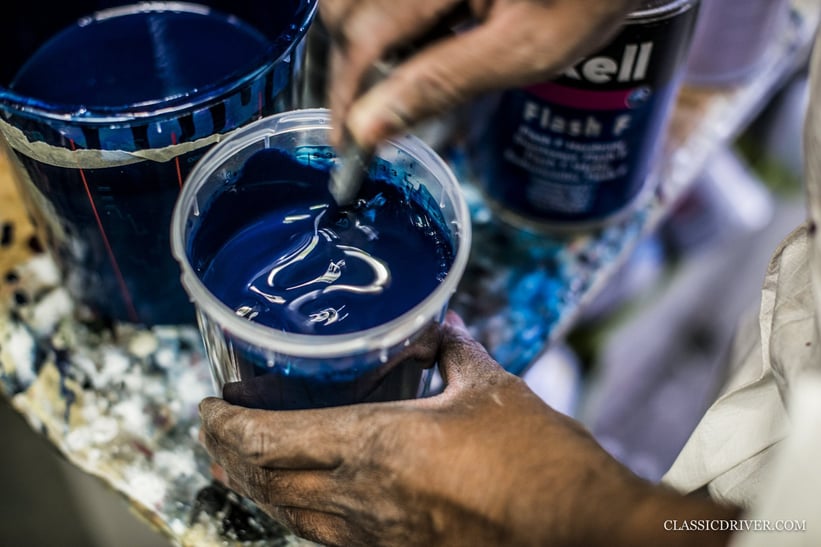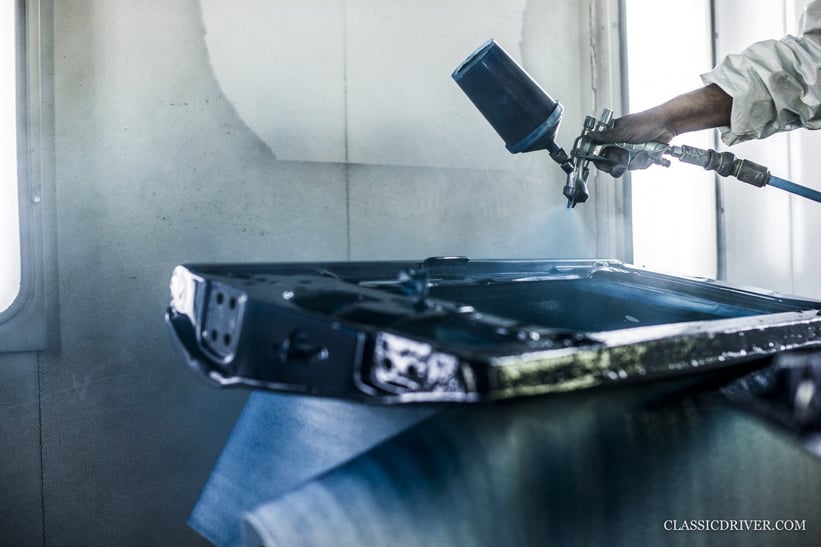 If plumasserie used to be common when everybody wore hats, they vanished at the birth of modern fashion. Only three feather-oriented ateliers survive in Paris, working mostly on haute couture projects. The ever-curious Leroy has a very contemporary, edgy and open way of presenting his intricate feather work. His atelier, M. Marceau, works only with feathers that have fallen naturally from birds during their moulting seasons. Contrary to popular belief, feathers are strong and resist time and movement very well.
As he explains, "I work and shape the feathers as a material to ennoble a garment, accessory, piece of furniture or any other object – it's a subject with which I communicate easily." At the age of 29, Maxime has already worked in the fields of fashion, art, photography, cinema and interior design. And his collaborations with haute couture heavy hitters such as Chanel, Givenchy, Jean Paul Gaultier and Louis Vuitton have earned him a strong reputation. In March of 2017, Leroy was even awarded Lauréat du Prix de la Jeune Création Métiers d'Art by the highly acclaimed Ateliers d'Art de France foundation.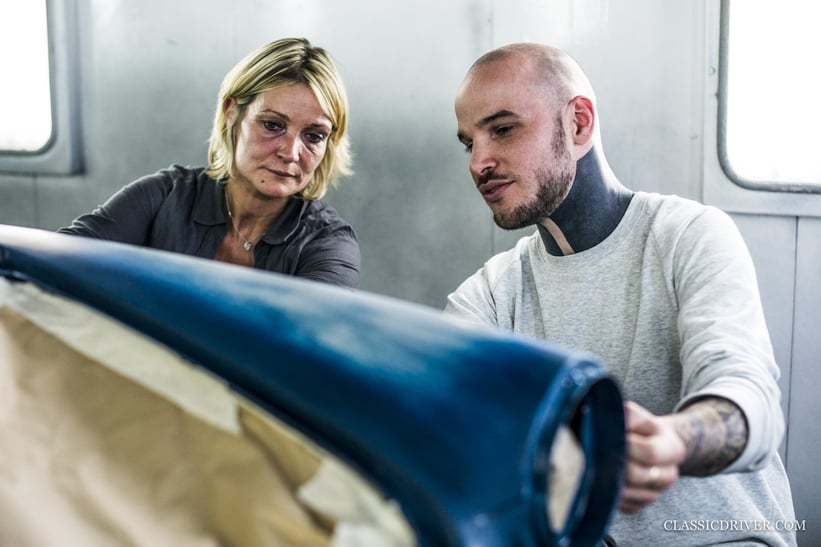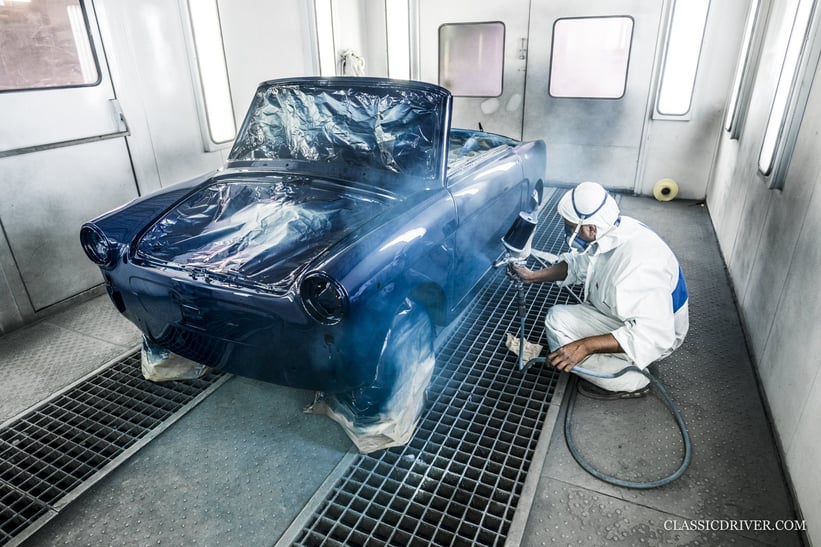 Leroy has also worked on sneakers, guitars, costumes for dancers at the Moulin Rouge and even a motorcycle that was exhibited at the Palais de Tokyo in Paris. He denies the title of artist, preferring to be seen as an artisan, and is driven by his contemporary approach. "M. Marceau was created to raise awareness of this dying art among a new generation, while representing my own personal approach to the craft in a very modern and graphic way."
With his background and quest to create, it's no wonder Leroy has ventured into the automotive world. But he didn't start with any old car – rather his very own pride and joy, the glamorous and oh-so-elegant Autobianchi Eden Roc. Originally considered special in the period, the convertible Eden Roc and even the more common Bianchina enjoy an elevated status in Paris. That's because those that are driven on an almost daily basis are generally done so by famous artists such as Sophie Calle or fashion designers like Sylvia Rielle and, of course, Maxime Leroy.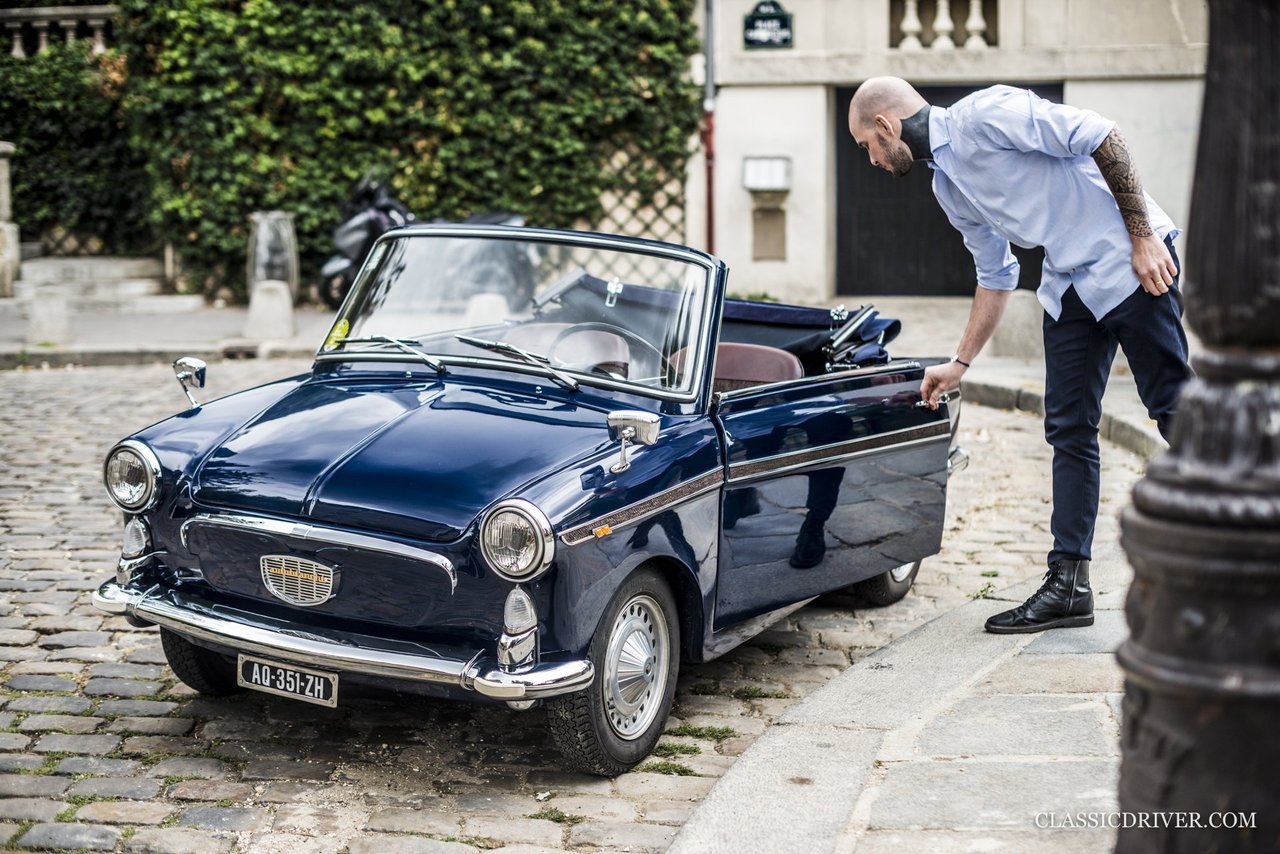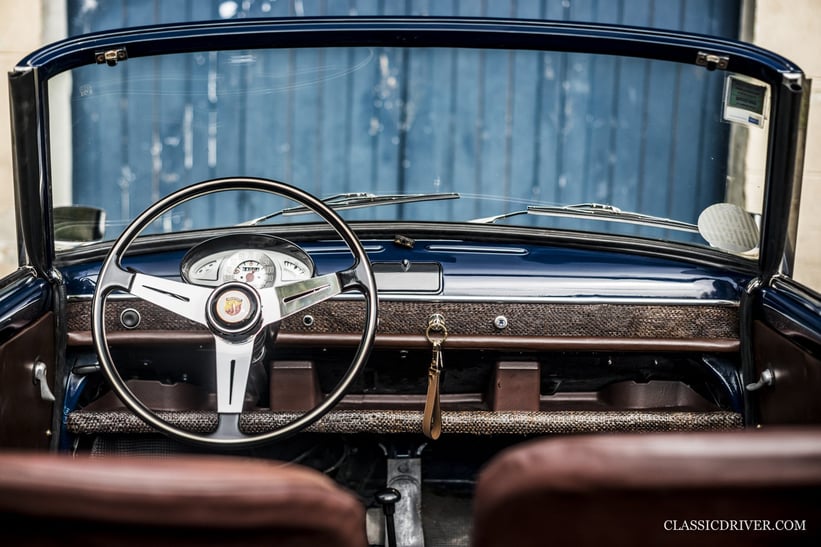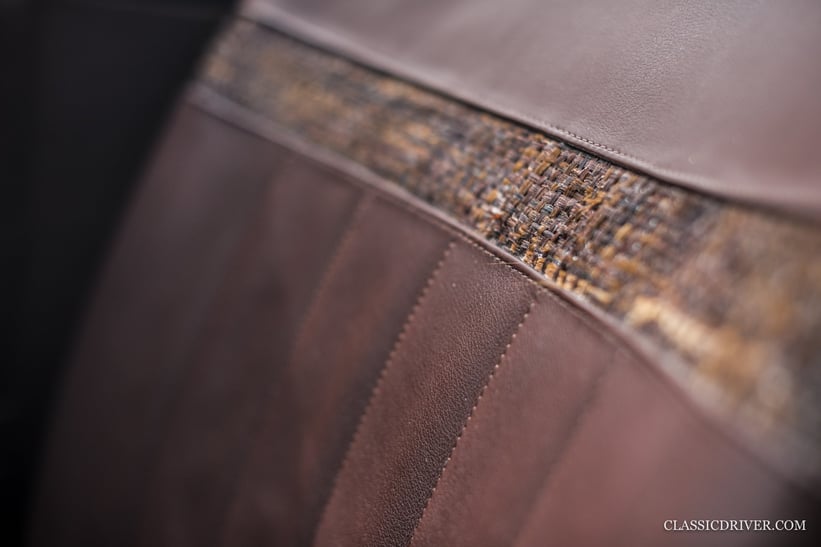 After his accident in 2017, Leroy's first move was to take the car to an old-school garage in Clichy near Paris. Garage de Staël is famous for having starred in the 1971 film Max et les Ferrarileurs, which featured Romy Schneider and Michel Piccoli. The founder's daughter Cecile Malardier started working at the garage when she was 19 and manages it today. Instantly seduced by Leroy's vision and personality, Malardier decided to collaborate with him on the restoration of the car even though he didn't have the funds required for such a long and precise project.
Following the restoration of the car's body, Leroy and Malardier decided to paint the car a chic shade of dark blue that was akin to a period Maserati colour. Then Leroy decided to tailor his car in a very sophisticated and elegant yet discreet way. "This car is my only property and I'm truly in love with it," he explains. "I want to keep it forever, so this restoration was also about appropriation – I thought of the car as a costume and the feathers as a tie or cufflinks.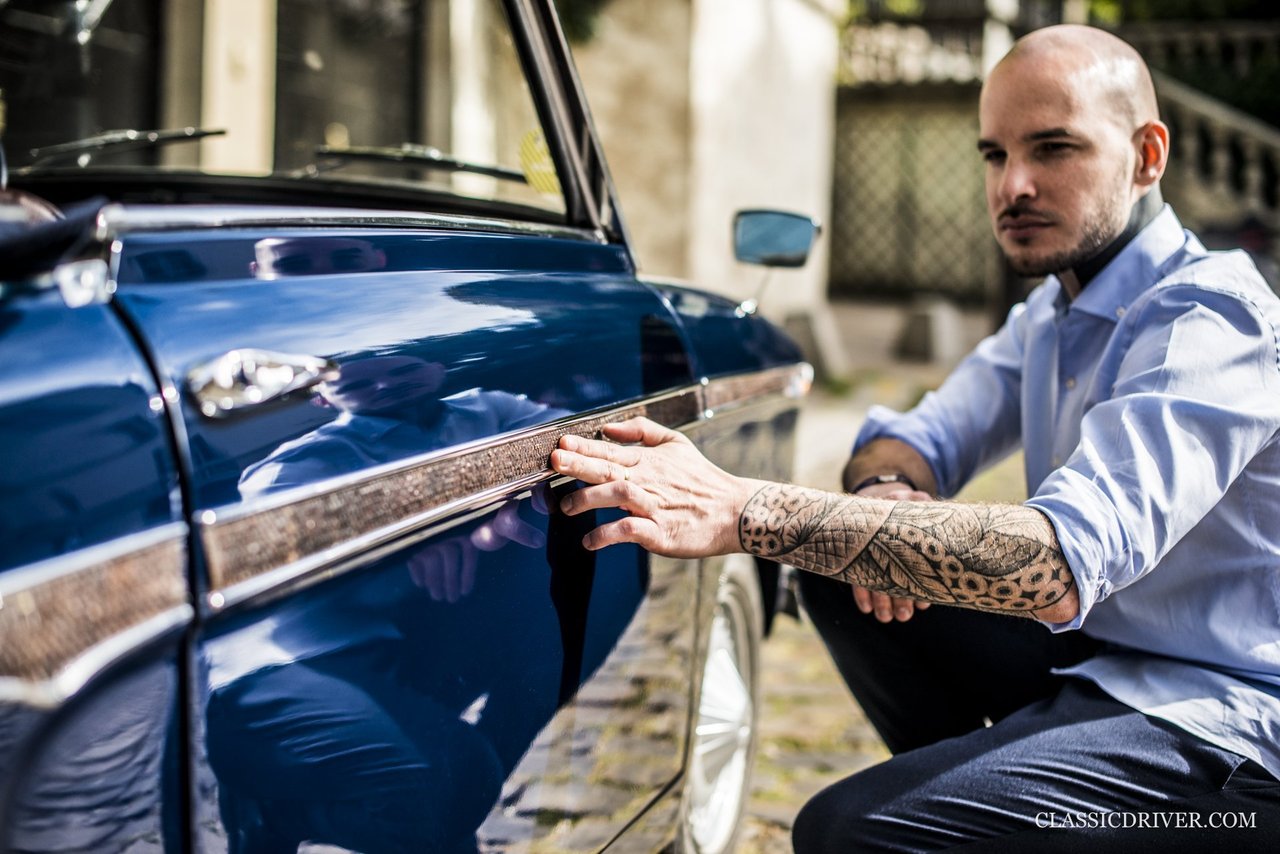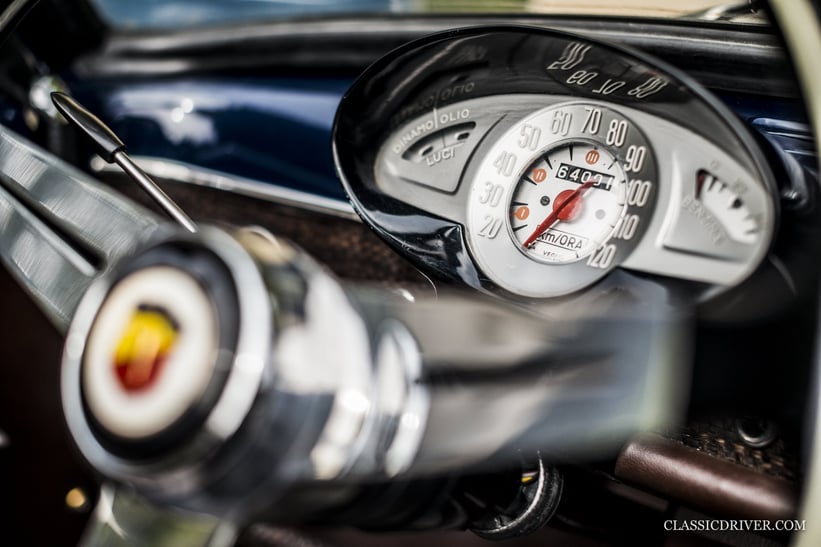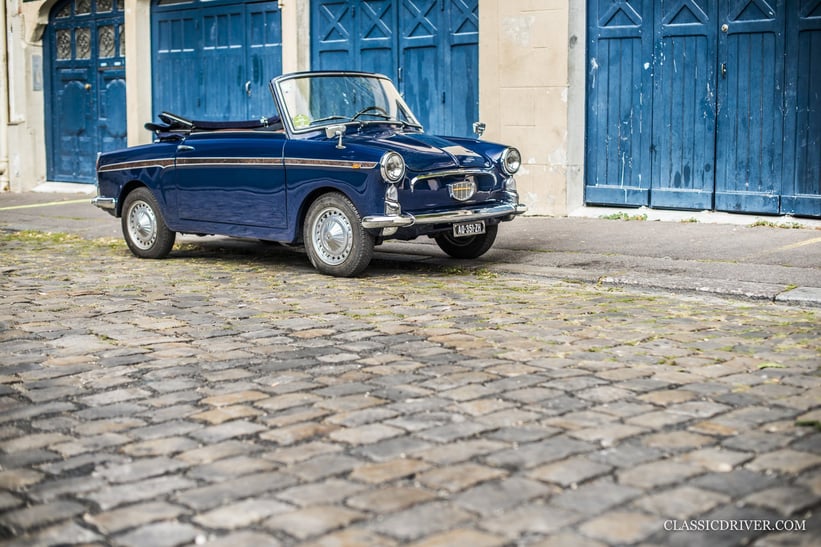 "The interior is crafted from Russian leather and the relationship between the feathers and the other materials was judged so that the feathers did not dominate but rather emphasised. I braided the feathers like cane as a nod to Italian leather goods and to give the illusion that it was a period option."
As a result, the dashboard is fully tailored with feather marquetry, the seats are crafted from specially treated Russian leather and feather lines and an Abarth 750 steering wheel was installed to make the interior feel sportier. On either side of the car's bodywork, Leroy has fitted a five-centimetre 'belt' of feathers in the brightwork. The process required a meticulous and highly skilled approach. All the feathers came from Leroy's parents' hen house and were bathed for four days and tinted in a gold-brown colour before being glued together and weaved. It takes no less than 90 minutes to weave just 10 centimetres of marquetry. And despite the fact Leroy will only wash the car by hand, the marquetry is water resistant.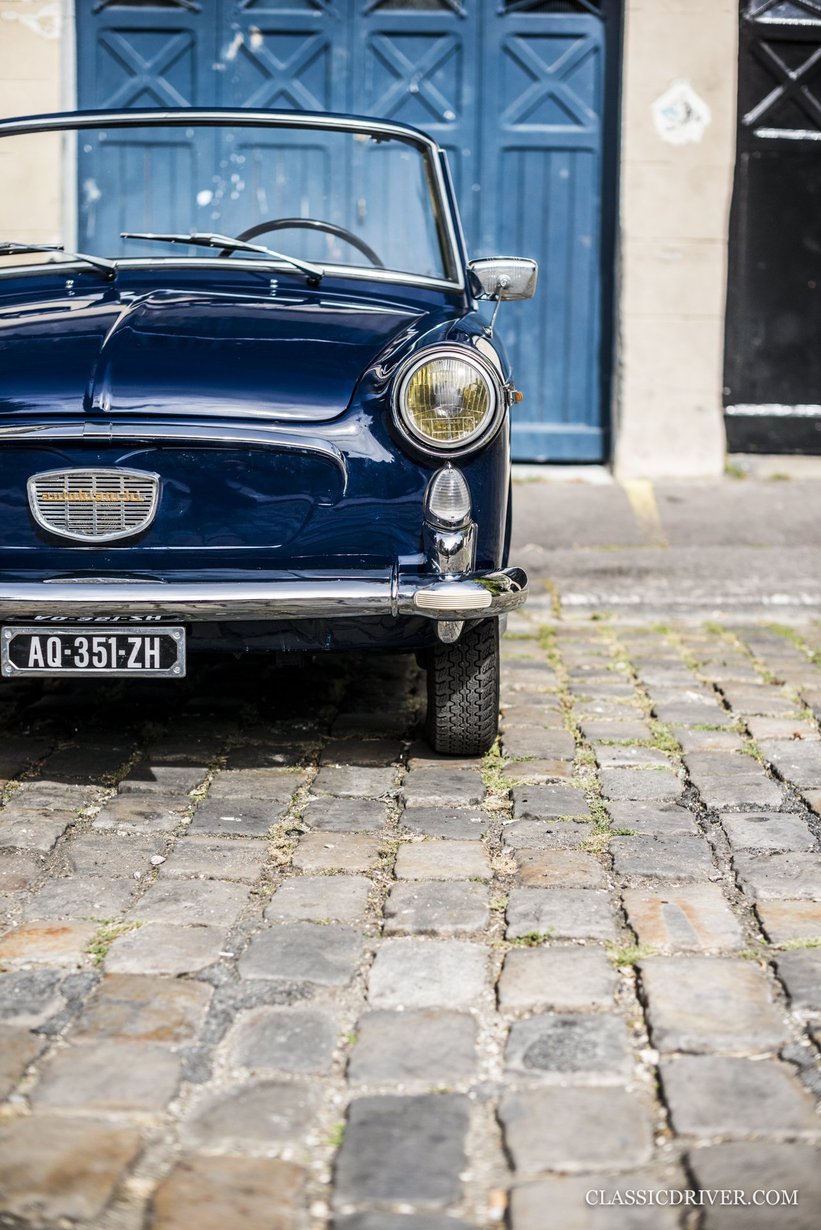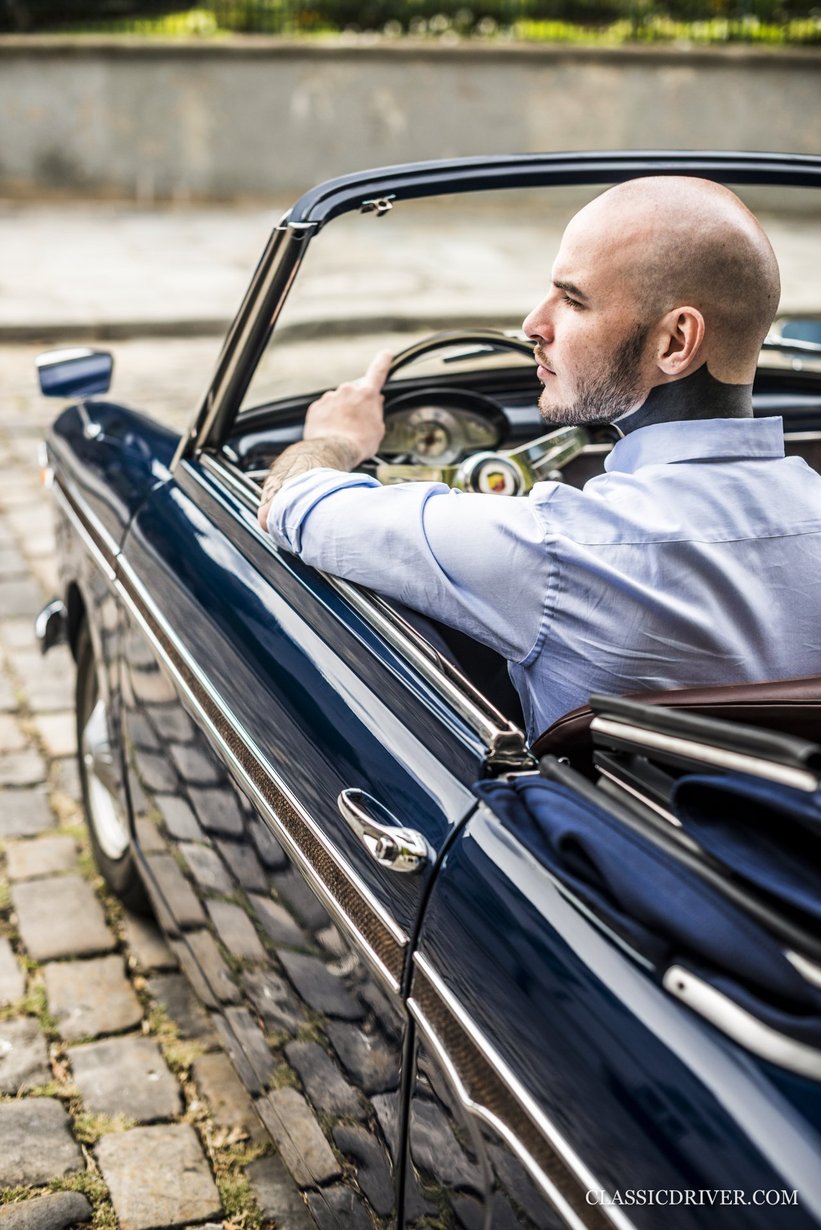 For the garage in charge of the restoration of the car, both its size and Leroy's quest for perfection required a very precise way of working, particularly when it came to the body adjustments and myriad small details.
The result is a testimony to the true meaning of haute couture – this car doesn't need to impress or be flashy. It's first and foremost superb craftsmanship, which has been married to extreme refinement. Next time you venture into Paris and notice a dark blue Eden Roc being driven by a young and elegant tattooed man, don't hesitate to look closer and try to spot Leroy's intricate tailor-made feathery details.
Photos: Rémi Dargegen for Classic Driver © 2019 / Text: Etienne Raynaud