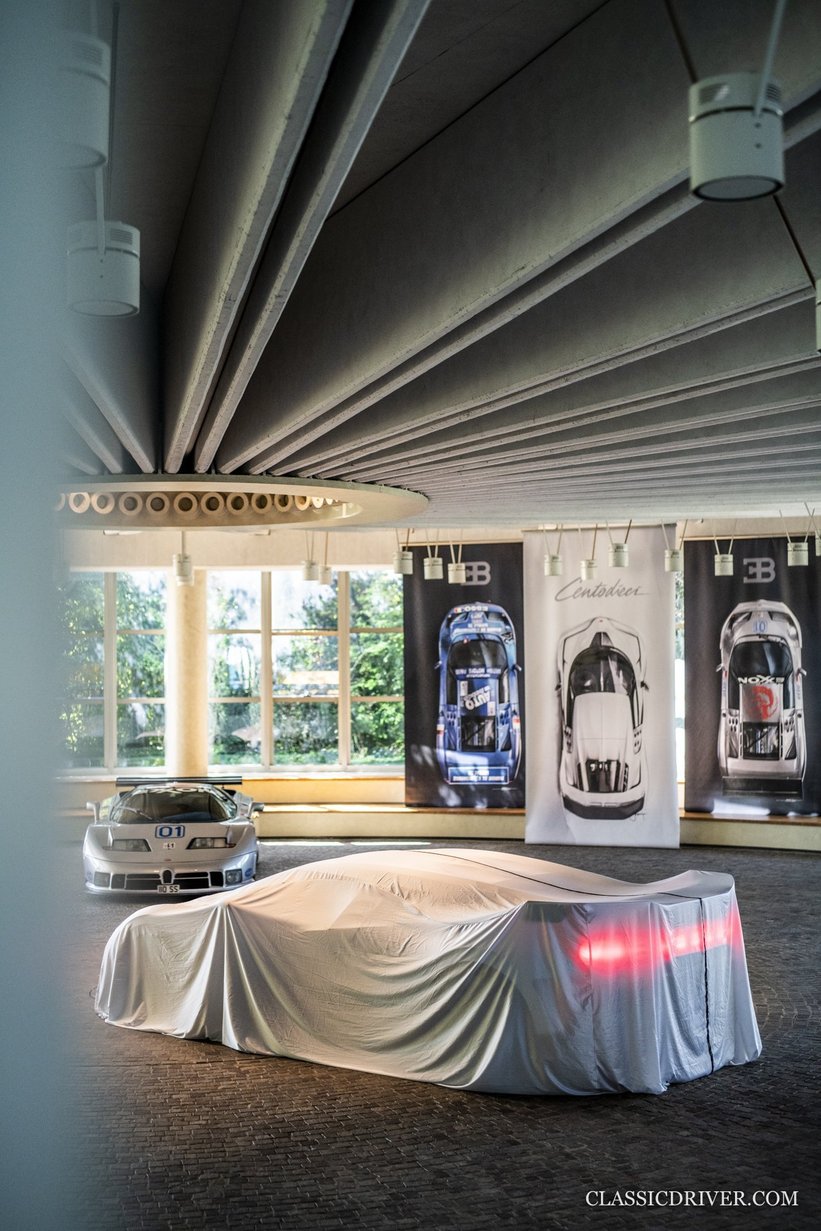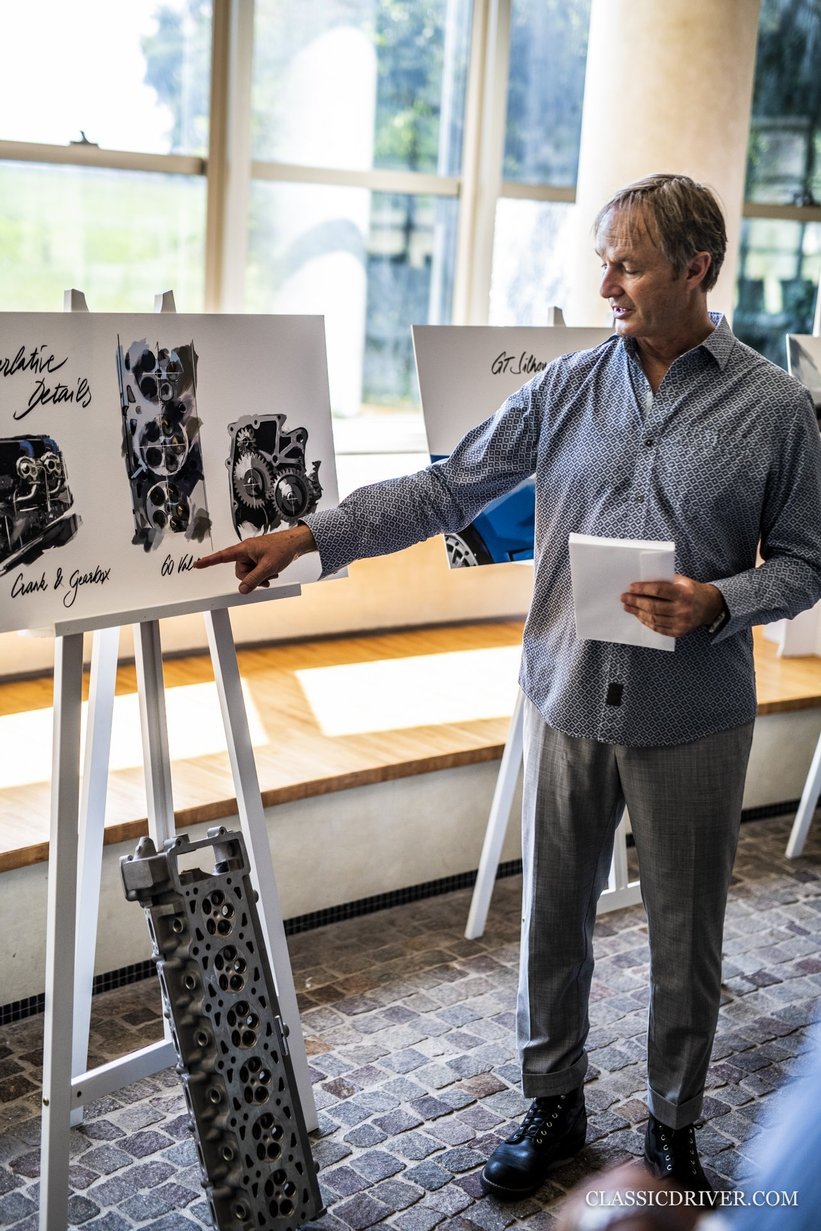 Anyone previously tasked with creating a 'homage' to an automotive icon will have a similar story to tell. The challenges faced are comparable to creating a follow-up hit record, or a sequel to a box office sensation. In automotive design terms, it's a barbed-wire balancing act between two skyscrapers – one called 'blunt facelift' and the other called 'nameplate alibi'.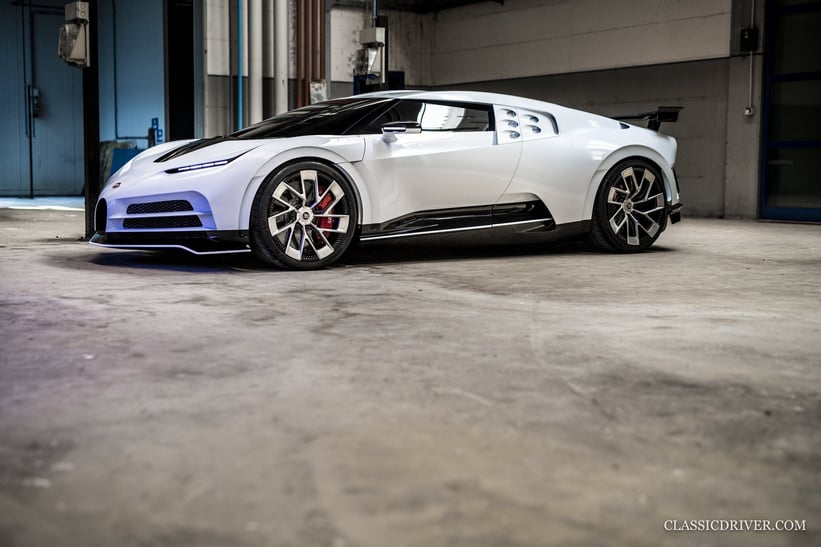 Bugatti Centodieci – Italian for '110' – unveiled at The Quail this year, just hours before the Pebble Beach Concours d'Elegance, is a 'limited to 10' homage that hits every single bullseye: an achievement nothing short of miraculous. How apt that is, since it pays homage to an earlier automotive marvel: the Bugatti EB110, which was built in a magnificent blue factory in Campogalliano, Italy, where these wonderful photos were taken by Rémi Dargegen.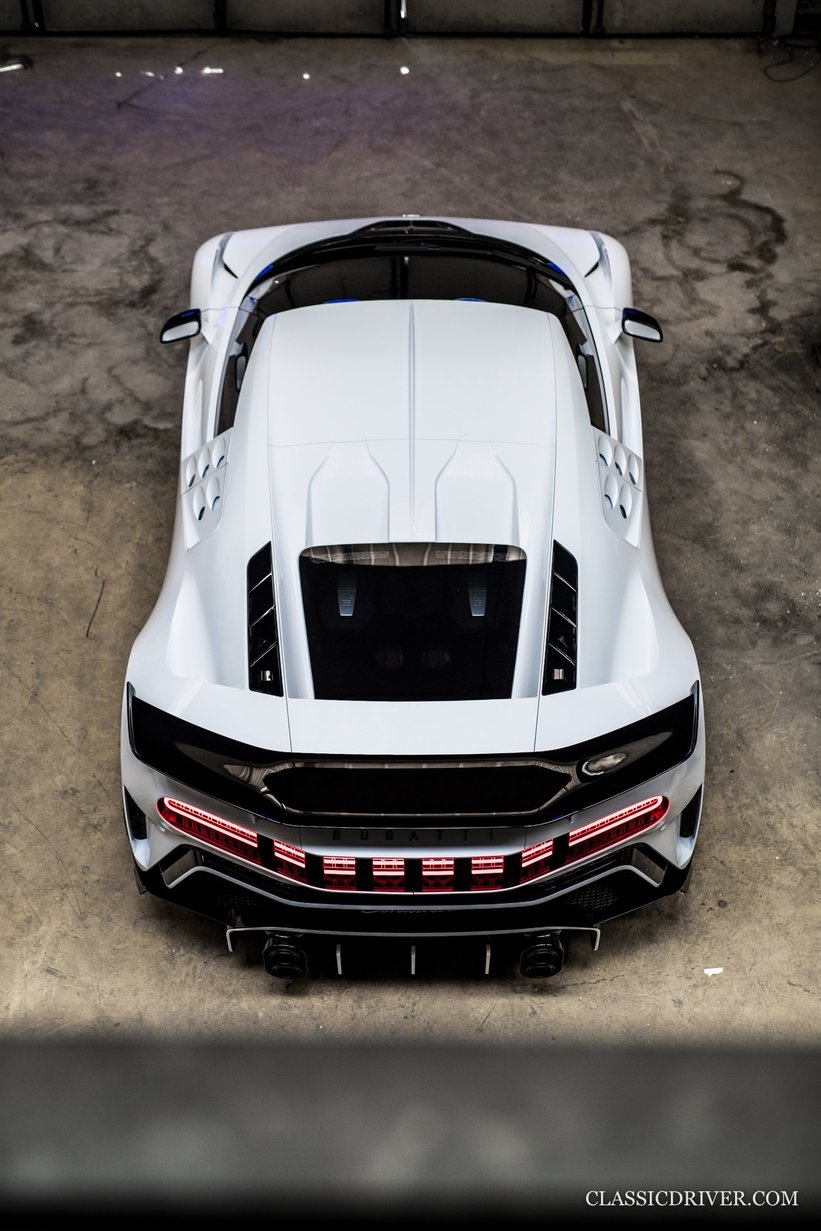 Perfectly synchronised with Bugatti's 110th anniversary, the marque is paying tribute to the legendary Supersport version of the EB110, a car launched by former patron Romano Artioli on the day of what would have been Ettore Bugatti's 110th birthday. Instead of that legend's quad-turbo V12, however, the Centodieci features the iconic quad-turbo 8.0-litre W16 engine upgraded to 1,176kW – that's 1,600HP. The car wears a price tag starting at eight million euros plus VAT, yet all 10 units have already been sold.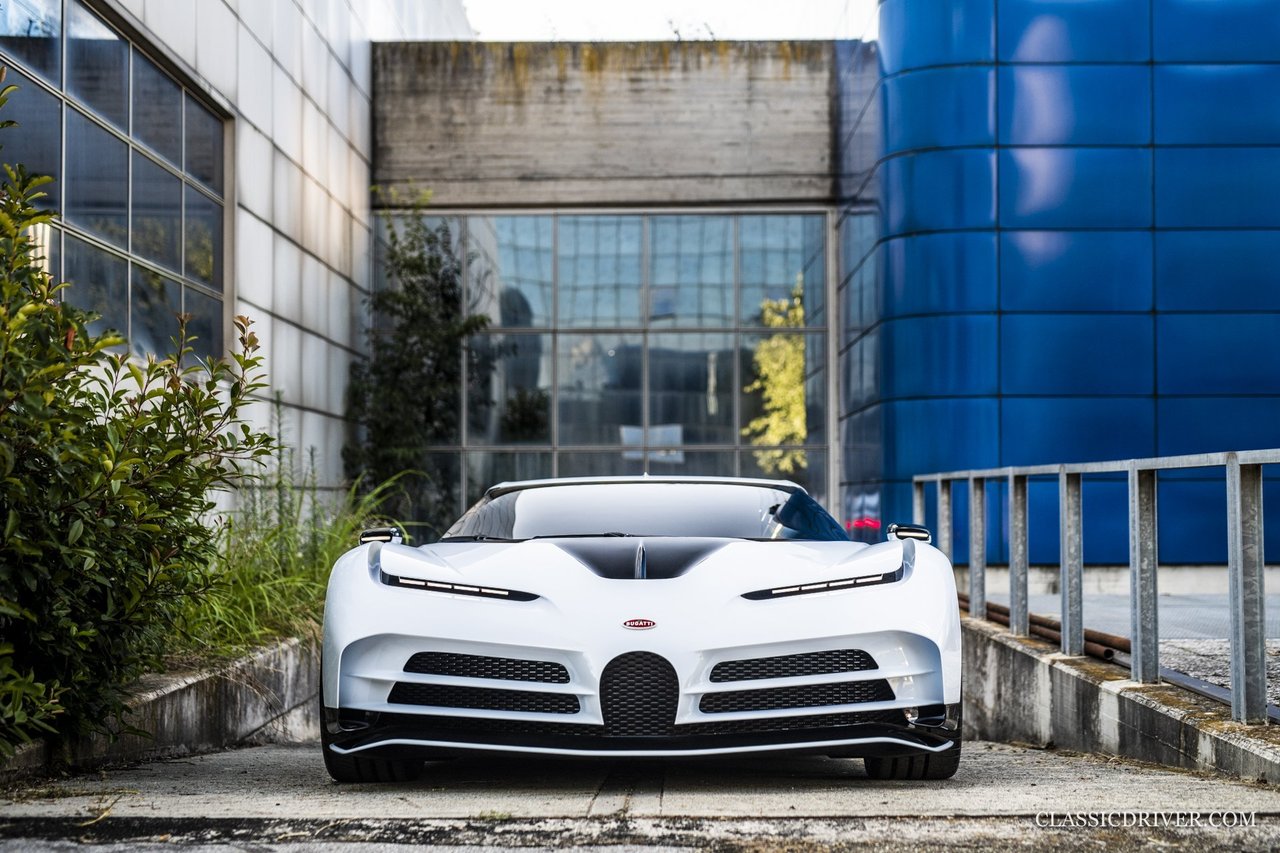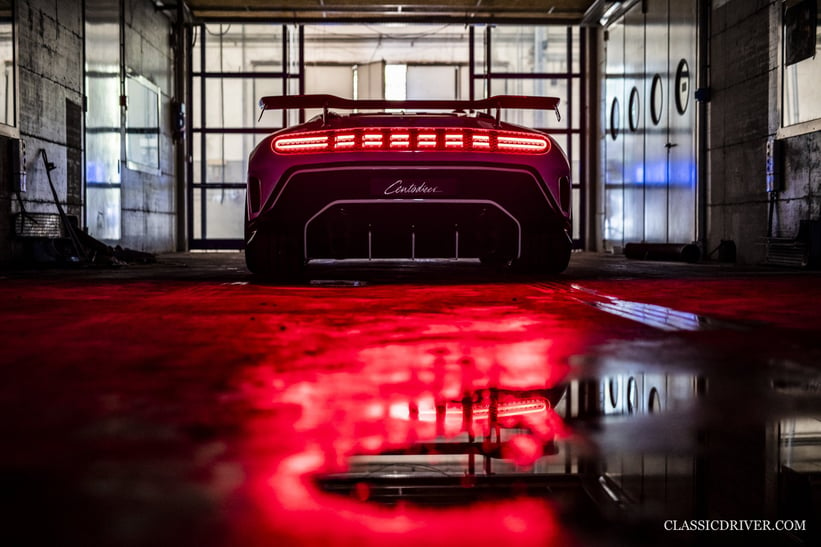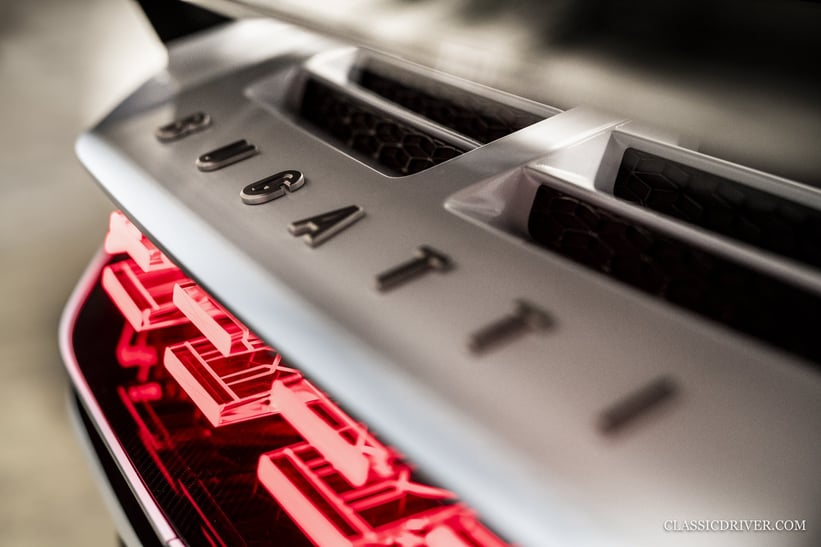 Stylistically speaking, there are many subtle and not-so-subtle references to its predecessor: there's even a hat-tip in the form of the white colour of the show car – the same shade as Artioli's Bugatti EB110SS demonstrator in period. The scale of the challenges faced is best described by Bugatti's Design Director Achim Anscheidt, who identifies the original EB110 as a "flat, wedge-shaped and very graphical design" and suggests that "transporting this classic look without copying was complex, to say the least".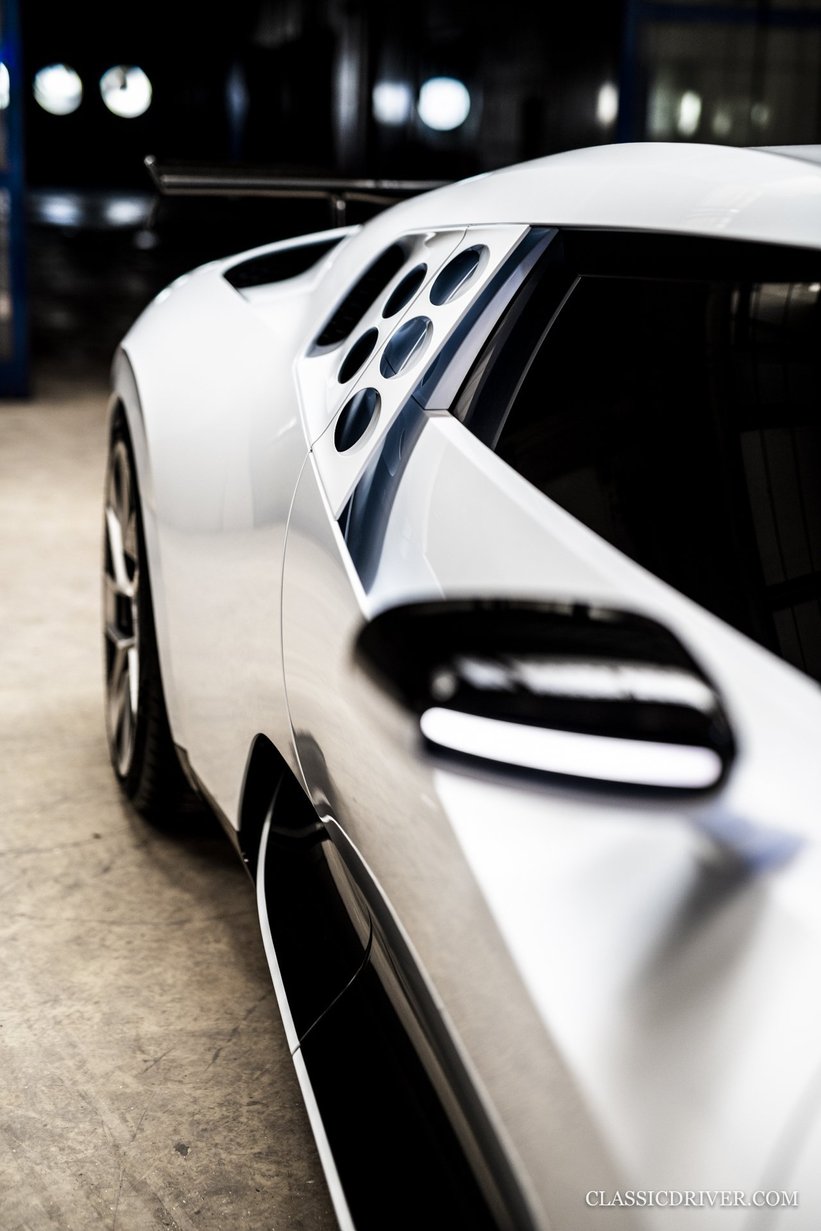 While all recent Bugatti designs, from the Chiron and the Divo to La Voiture Noire, have been the result of a team effort, the Centodieci homage received the personal attention of Bugatti Design's head honcho, with Anscheidt himself returning to the shop floor to pick up his coloured pencils. He recalls the EB110 as one of the all-time poster-hero super sports cars of his childhood – hence his desire to take a leading role in the modern-day revival of this magical automotive creature.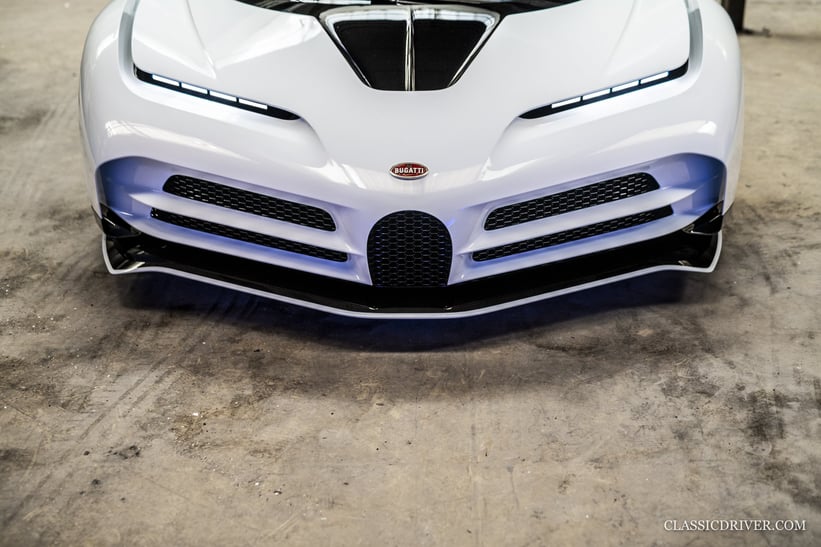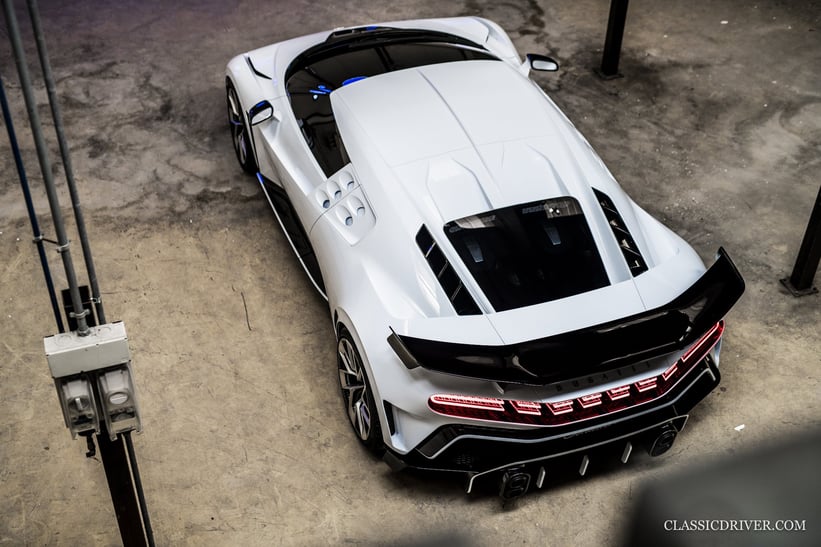 Collectors and automotive investors alike have long identified the Bugatti EB110 as "the next McLaren F1". Having shifted from a sub-200k-euro classic to a 2m-euro-plus icon in less than 10 years, and enjoying strong performance even in the current, difficult market conditions, everything now indicates that with similarly small production numbers there's no reason why an EB110 shouldn't tailgate the Big Mac within the next decade.
Make no mistake, the Centodieci, like its namesake EB110, is 110 percent Bugatti.
Photos: Rémi Dargegen for Classic Driver © 2019