The Arosa ClassicCar 2019 was a celestial celebration of speed
In its 15th running, the Arosa ClassicCar once again set the bar for high-speed thrills and aesthetic exultation very high indeed. Błażej Żuławksi reports…
Aside from being the home of Classic Driver and introducing the world to weird transformable vehicles that look as though they have been misplaced from the set of A Spy Who Loved Me, Switzerland's relationship with the motorcar is one of love and hate.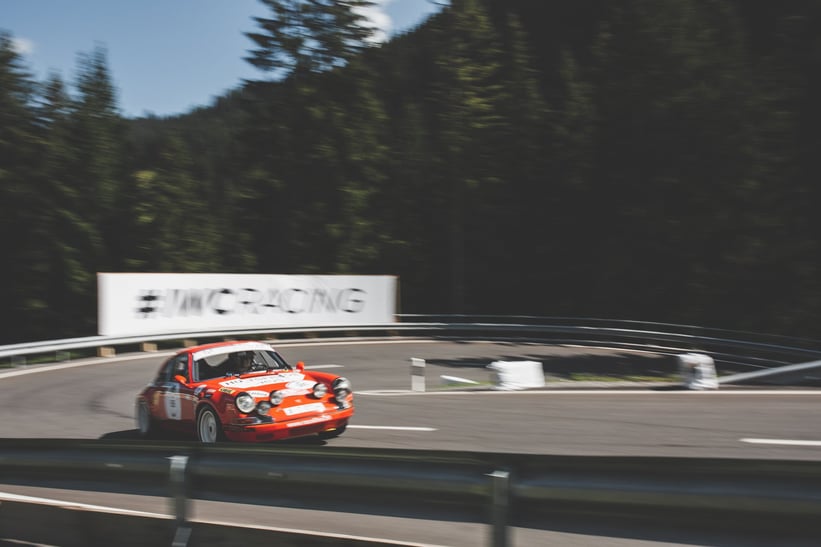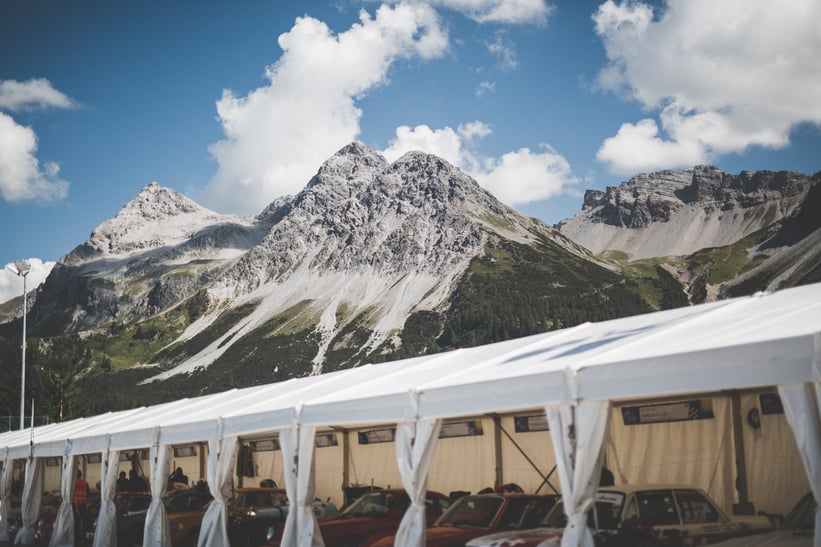 Think about it – the speed limits are low and the fines for breaking them are astronomical and there are virtually no racetracks – the lasting effect of a motorsport ban imposed by the government after the disaster at Le Mans in 1955. And yet, the Swiss do love their cars. Almost every other vehicle you pass here in Switzerland seems to be a Subaru Impreza, Audi RS6 or a BMW M5. It seems the 8.4m inhabitants of the country deem a Ferrari or a Lamborghini a bit flashy – unless it's a classic, that is.
Speaking of which, I don't think there's another place in Europe (Britain excluded due to obvious political reasons) where people get out and enjoy their old motorcars like they do in Switzerland. And there's a simple reason for that: there's not a Nürburgring near Basel nor a Spa-Francorchamps outside Lausanne, but most of this mountainous land is indeed God's own racetrack. And boy, do the Swiss know how to enjoy it!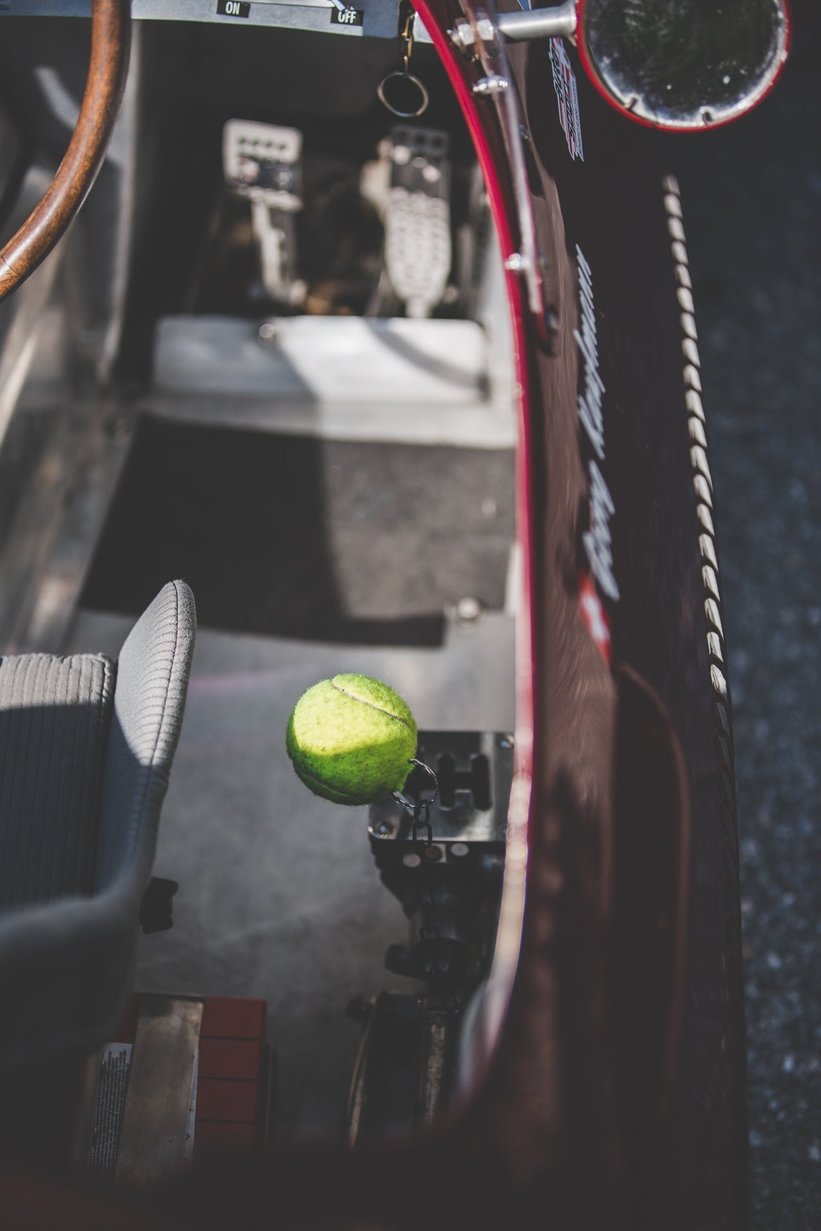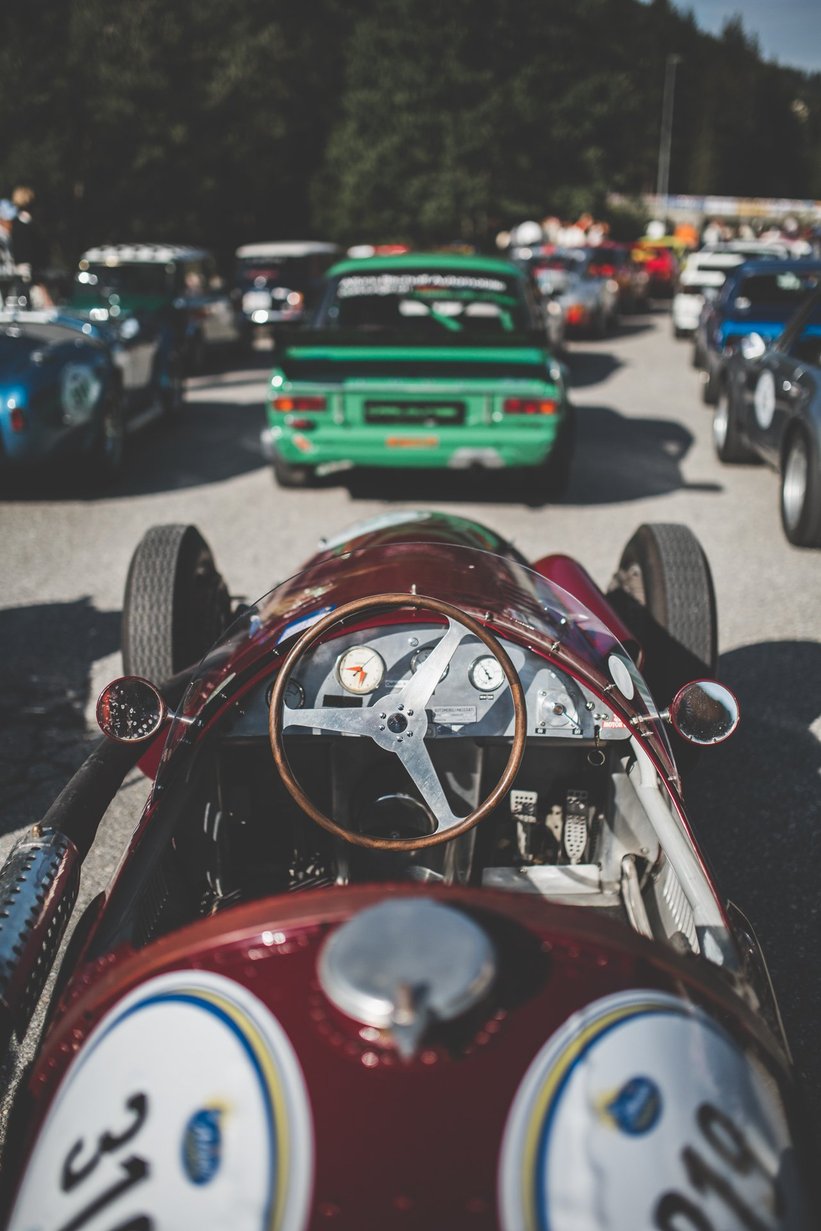 That brings us onto the Arosa ClassicCar, an epic 7.3km hill climb that stretches between Langwies and Arosa. There are 76 corners of spaghetti-like asphalt, from long sweepers and tight hairpins to blind crests and rapid downhill stretches that serve as effective brake testers. There's also 422 metres of elevation change and it's not all uphill. The grid of 166 historic racing cars is divided into three classes and compete over three days.
So, as clichéd as it sounds, the hills above Arosa really did come alive with the sound of flat-six, V8, and V12 music on Friday morning when the first practice session began. The diversity of the grid is spectacular – there are not many places where you can see 1950s Maserati monopostos and 1960s Ferrari prototypes sharing the track with 1990s touring cars and pre-War leviathans such as the monstrous 14.5-litre American LaFrance Type 12. Some of them compete against each other by trying to complete the course as quickly as possible, while others participate in a regularity race and try to match their times to the millisecond throughout the weekend.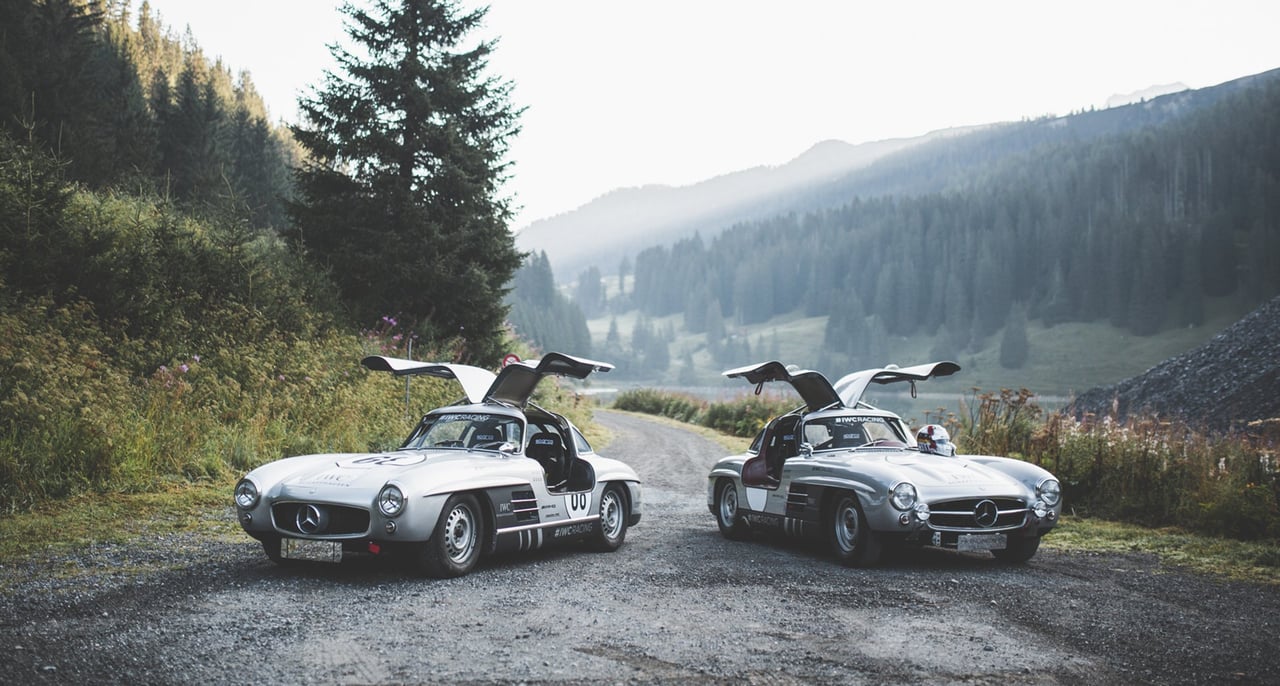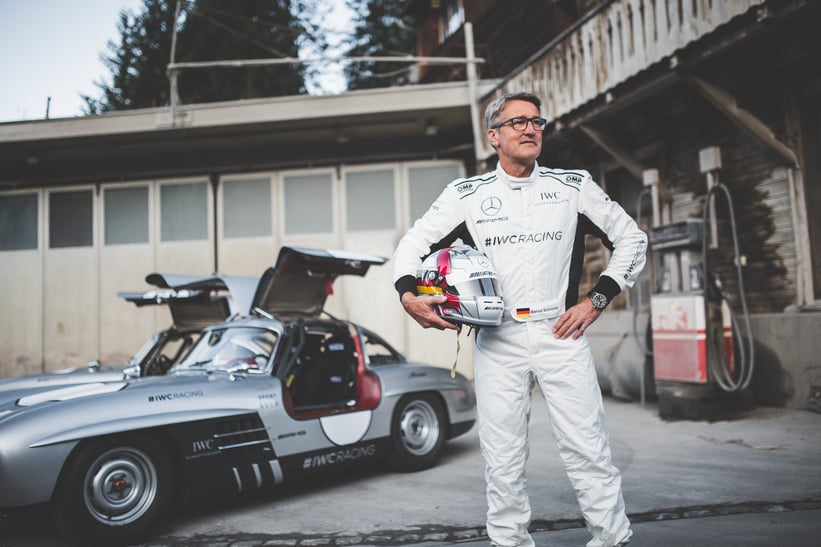 Winning is not only a matter of personal satisfaction – the driver who performs the best is awarded a very special watch by the event's title sponsor IWC Schaffhausen, the Ingenieur Sport Edition Arosa Classic Car 2010. The watchmaker has supported this event for some years now and this year, its IWC Racing Team fielded two Mercedes-Benz 300SL 'Gullwings'. They were driven by none other than five-times DTM champion and Mercedes AMG ambassador Bernd Schneider and the Swiss actor Max Loong, whose father was a famous racing driver.
Save for a downpour during the final hour of the event on Sunday, the sun shone on the picturesque Arosa Valley throughout this year's Arosa ClassicCar, which was great for the 1,000 picnicking spectators along the course.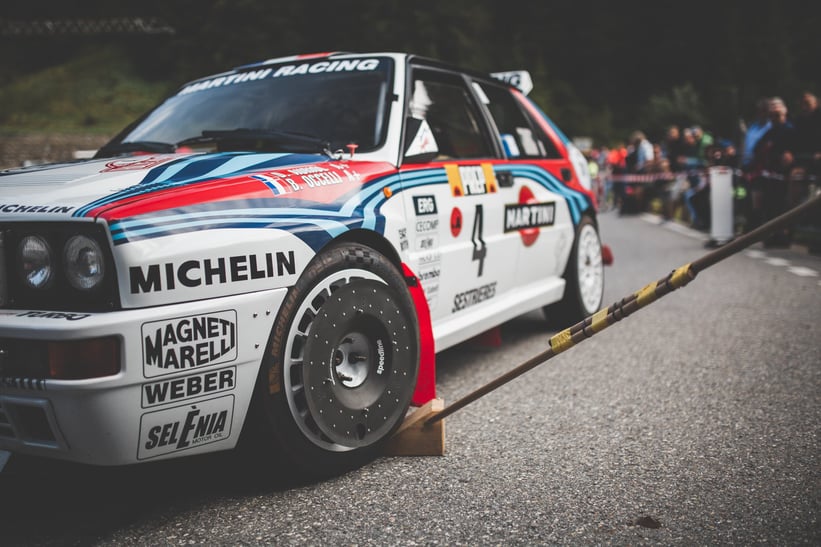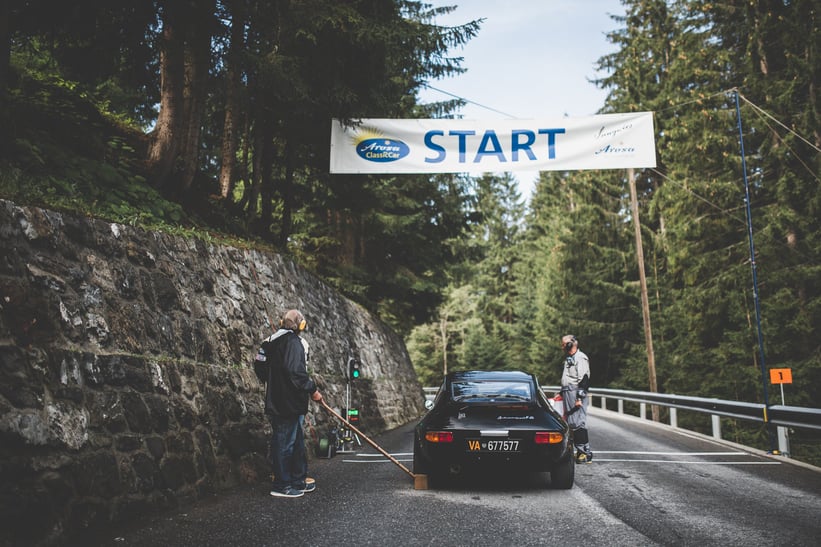 A subject far more interesting than the meteorological conditions was the wonderfully eclectic field of cars in action on the hill climb. It was a proper 'you name it, they've got it' kind of grid, where a two-stroke racing Trabant was seen next to a 1970 Ferrari 512M formerly raced by Jacky Ickx and Clay Regazzoni and an original Jensen-Healey followed a Fiat Allemano Abarth 1100/103 Tourisme Veloce.
Other highlights? For me, the somewhat overlooked Opel Monza GSE racer was ice-cool, the gaggle of Austin-Healeys – including the aero-bodied Sebring Sprite – proved how much more beautiful a car can be simply by taking the chrome bumpers off and the boisterous mob of tiny Fiat Abarths with their engine covers fixed open demonstrated Italian corner-cutting at its very best. There were also some spectacular old racers in action, such as the Drogo-bodied Ferrari 250 GT and an exquisite 1956 Maserati 250F. In my view, the latter was the finest sounding car of the entire weekend.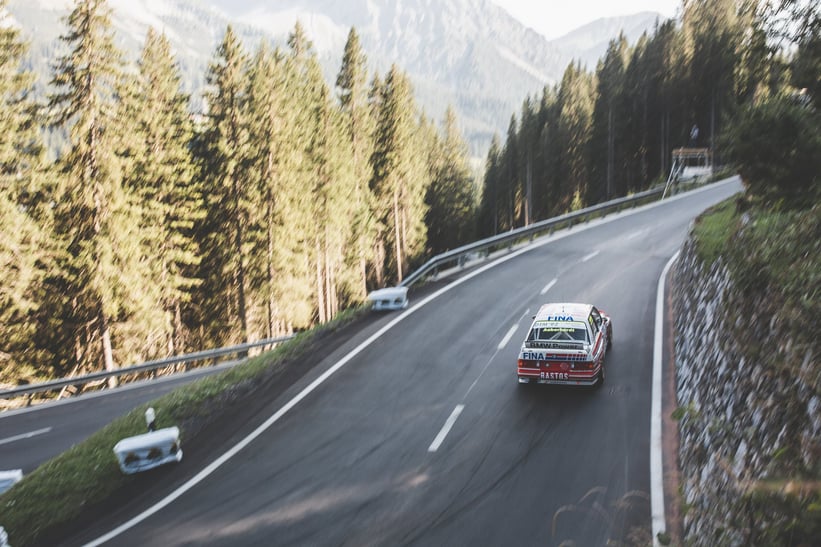 Buses and shuttles ran up and down the course in the short windows between runs, allowing spectators to enjoy different viewpoints along the breathtaking road, and particularly lucky patrons were able to ride shotgun in a fleet of new Audi R8 'Race Taxis' with professional drivers including the three-times Le Mans winner Marcel Fässler. It was great to see another big brand taking an interest in historic motorsport, even though there was only a handful of Audi Quattros entered in the race itself.
As veterans of the event informed me, there was no question to who would be the overall winner. Throughout the weekend, the BMW Martini MK50 03 single-seater driven by Amweg Thomas absolutely dominated the Competition Formula class, and so too did the Ferrari 308 GTB C of Bruno Staub in the competition class for road cars. Amweg also set a new course record at 4:06.16 – some 20 seconds quicker than the second-placed car.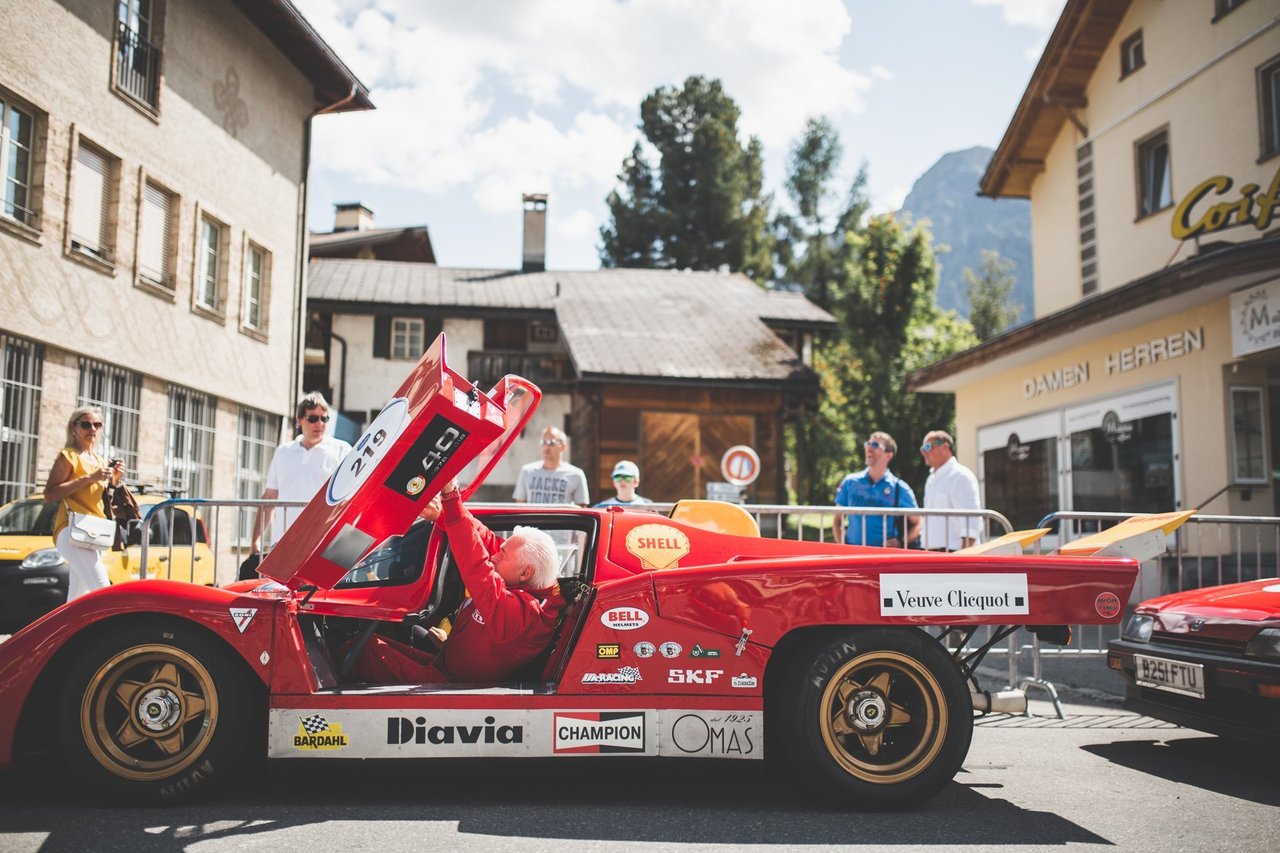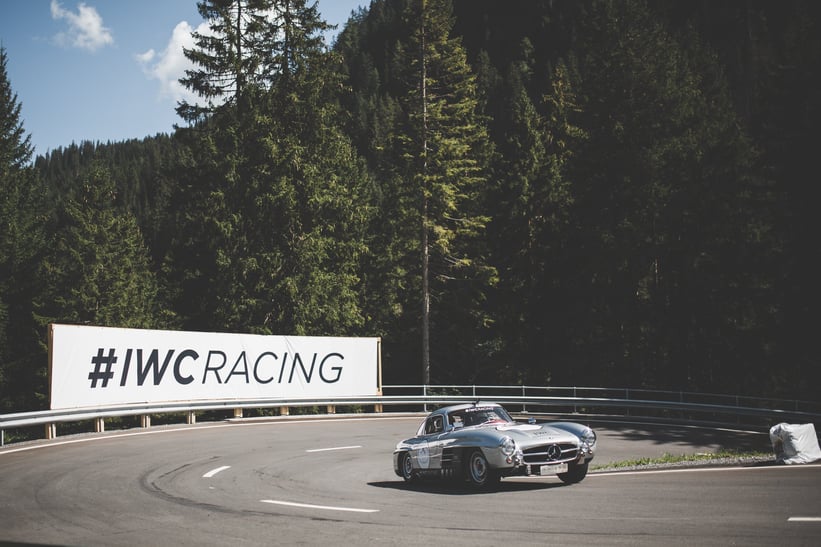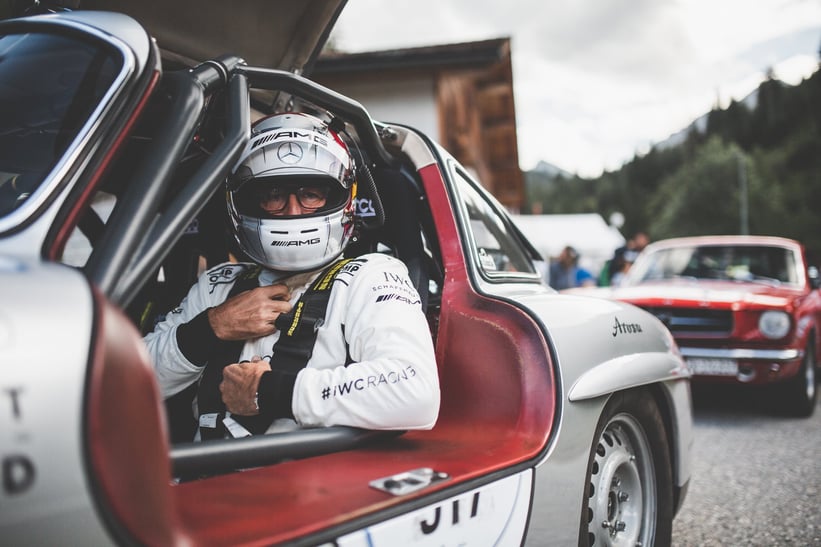 As the 2019 Arosa ClassicCar drew to a close, the last spectators boarded the train to Chur and the cars were loaded onto their trailers, the peaceful alpine paradise returned to normal – or rather Switzerland returned to being Switzerland. That is until next year when it will explode like the fuel in a Lancia 037's engine chamber. We wouldn't miss it for the world.
Photos: Mathieu Bonnevie for Classic Driver © 2019
Classic Driver's creative consulting agency CD Works supported the team behind the Arosa ClassicCar and the IWC Racing Team on this year's edition of the famous hill climb. Our coverage has been kindly supported by IWC Schaffhausen.