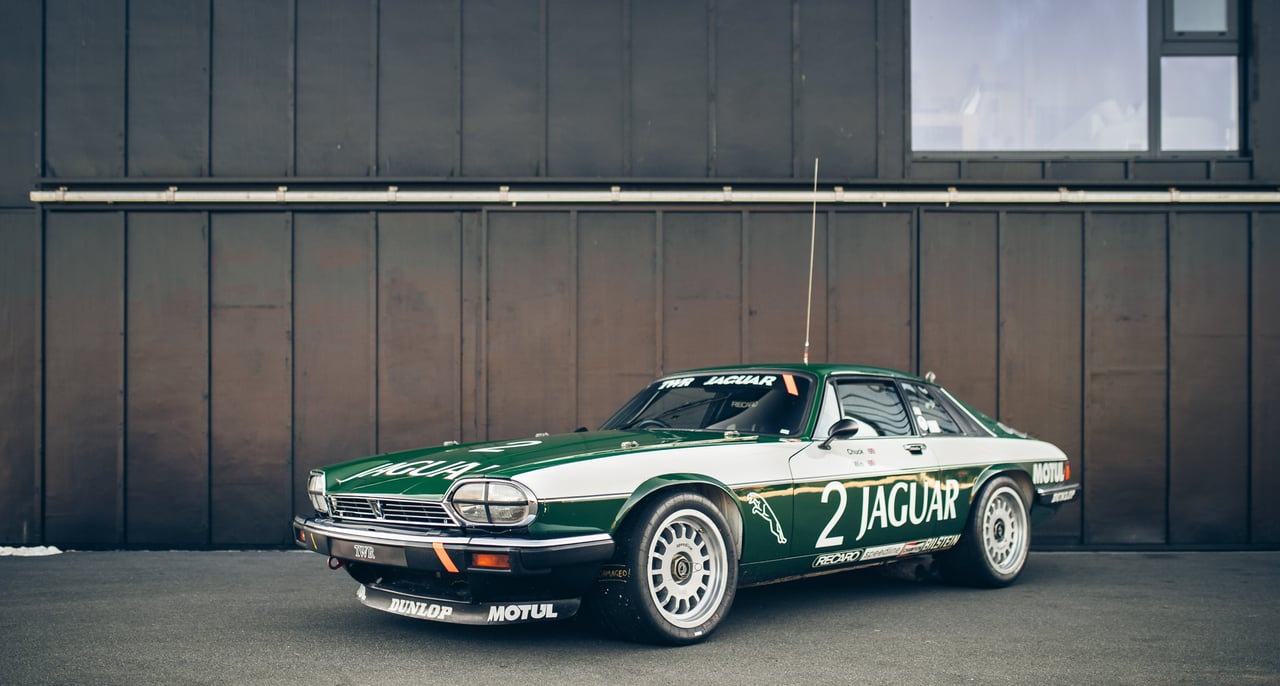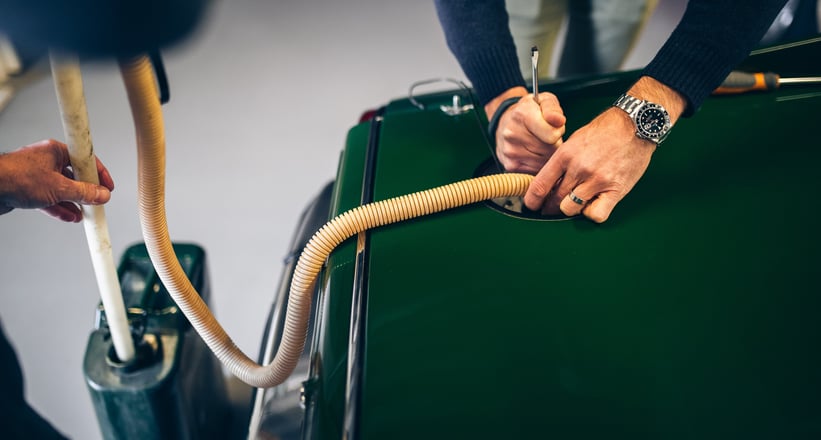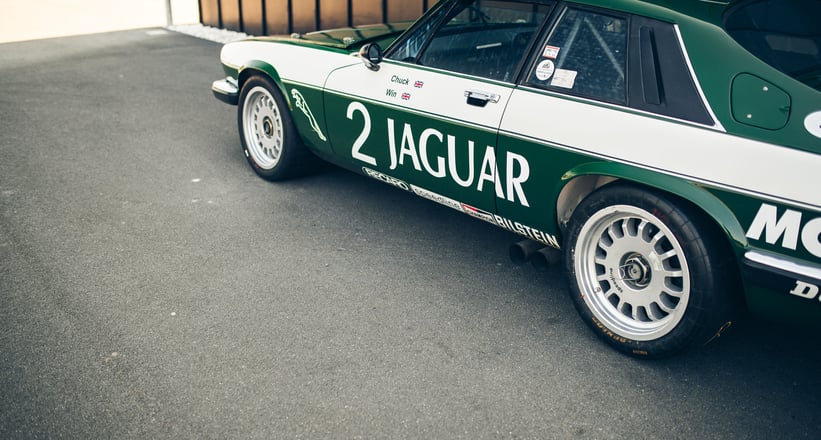 When the socking great 5.3-litre twelve-cylinder of the Jaguar XJ-S TWR catches but with the slightest of hesitancy, everyone within a square mile of Duncan Hamilton ROFGO's Hampshire showroom cranes their neck in bewilderment.
The booming, almost feral roar emanating from the two crudely fabricated side-exit exhaust pipes shakes you to your inner core, causing every last hair on your body to stand immediately to attention. Yet the abrupt earth-shattering violence is in complete contrast to the sleek feline body of the car, which, save for the ridiculously wide Dunlop tyres and ground-hugging ride height, is virtually unchanged from the XJ-S you could have found in your local Jaguar showroom in the 1980s.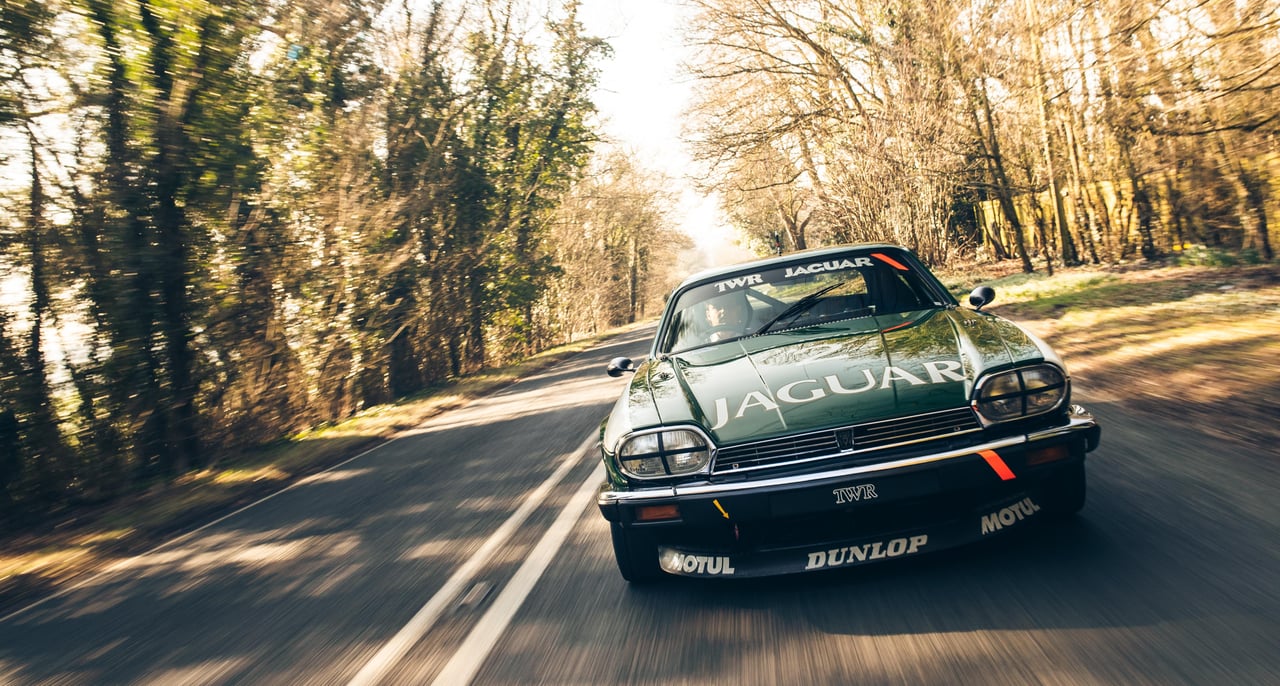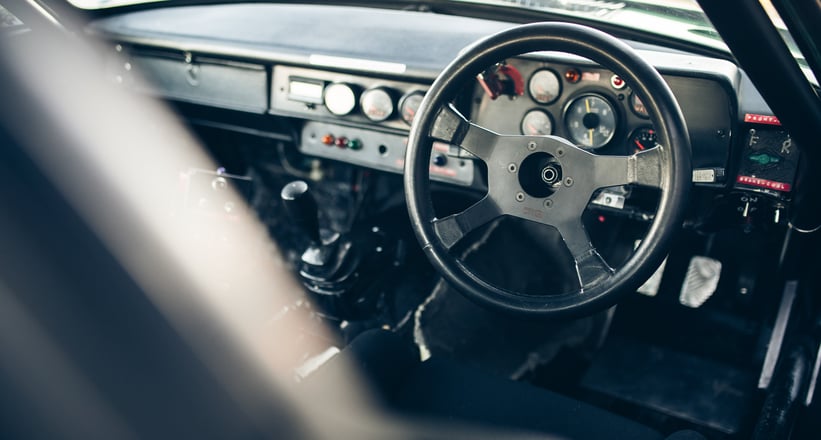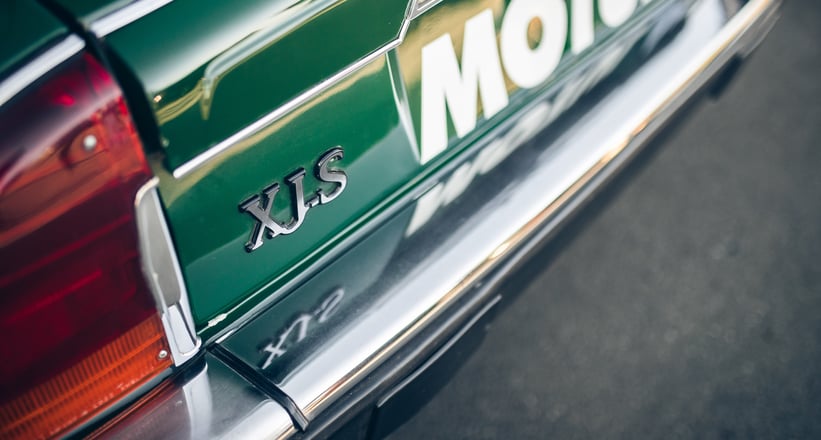 The XJ-S had no real right to be a competitive racing car and given its gargantuan size and weight, it was hardly what you'd call refined or delicate. But, recognising features such as its independent suspension, powerful and reliable engine, and particularly wide wheel wells, the renowned Scottish racer and team owner Tom Walkinshaw saw things differently.
Having persuaded the big wigs at Browns Lane to let him field a handful of XJ-Ss in the European Touring Car Championship, which had adopted the FIA's new – and relatively stringent – Group A regulations for the 1982 season, Walkinshaw and his squad of elite drivers including Martin Brundle, Chuck Nicholson, and Win Percy soon started chalking up victories.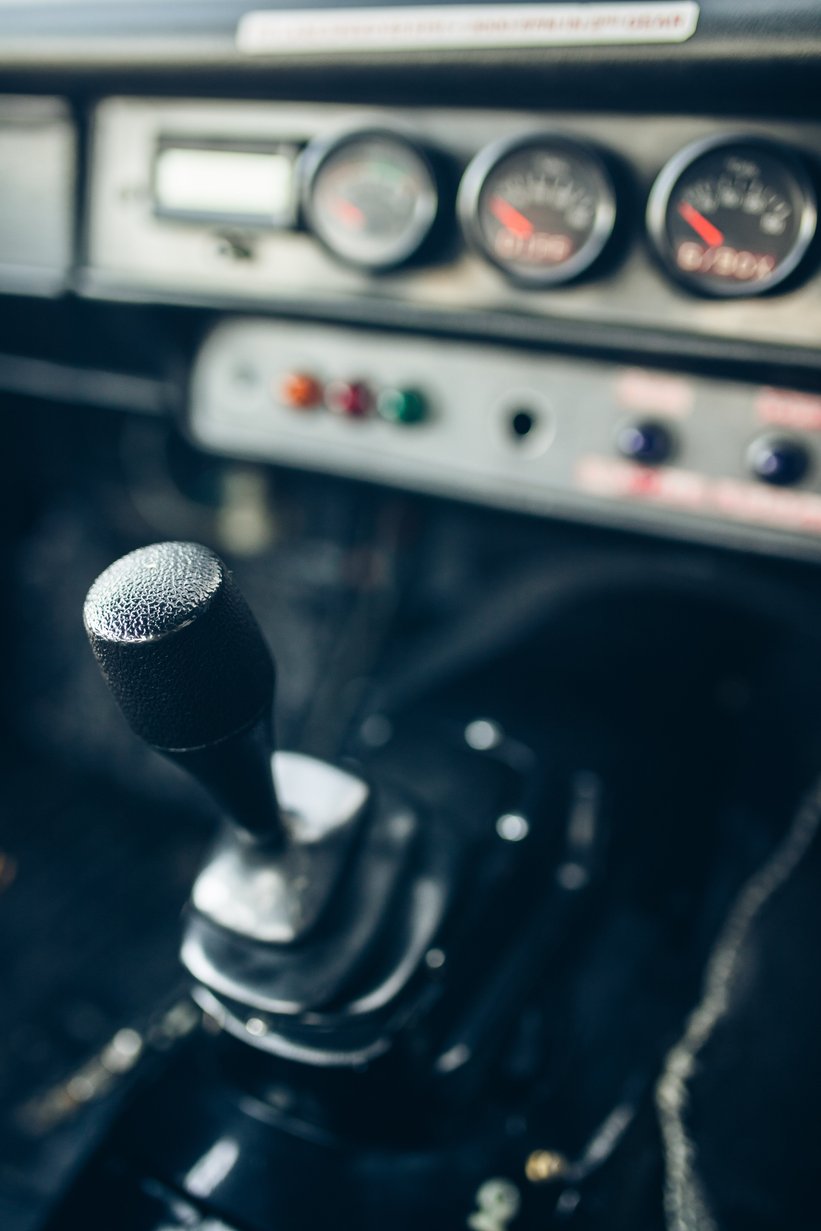 Initially campaigned in a black Motul-sponsored livery, for the 1984 season TWR's XJ-Ss were given a fresh lick of green and white paint, colours in which they would forge their iconic status. Having narrowly lost out on the previous two championships, the cars were also comprehensively renewed. Walkinshaw exercised his powers of persuasion once again, this time on the sport's governing body, to allow his cars to be fitted with Cosworth's Formula 1-derived high-lift valves. Combined with new pistons, they equipped the V12 with 450bhp and allowed it to rev right the way up to 7,300rpm.
The subsequent success of the car was devastating: seven victories, including three 1-2-3 finishes, clinched Walkinshaw the 1984 ETC Championship. At the Spa 24 Hours, his big cats earned Jaguar its first victory in a 24-hour race since Le Mans in 1957, and he even took three cars to Bathurst in Australia, where they promptly won and silenced the Aussie critics who said the XJ-S would never cope with the undulating and twisty curves of Mount Panorama.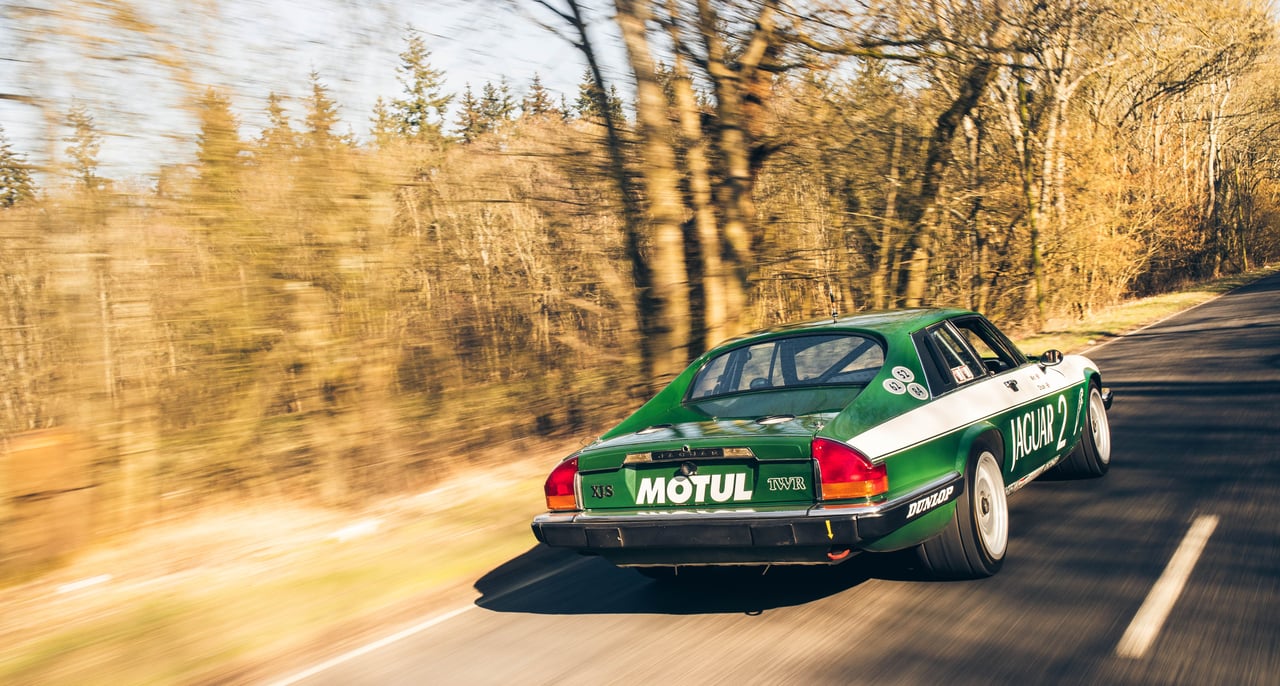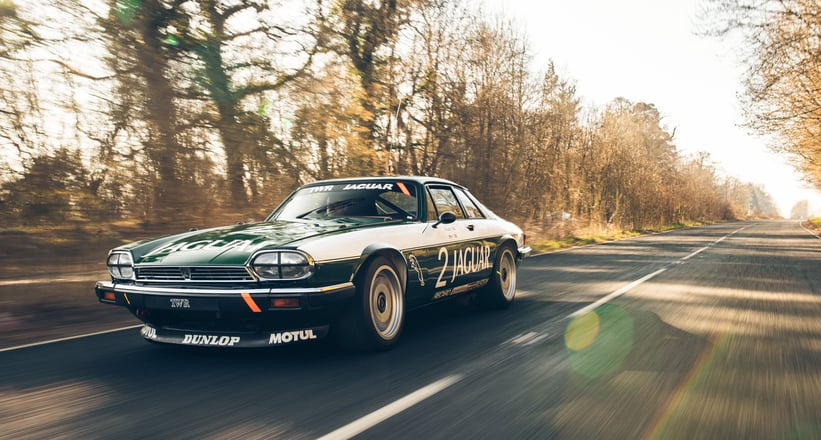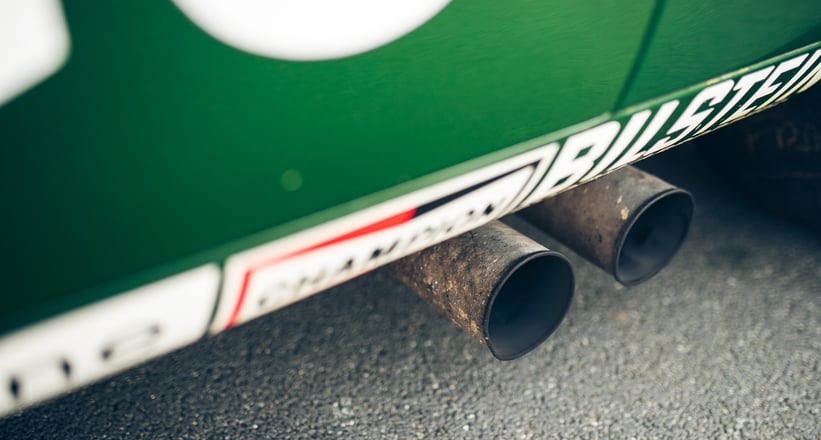 This particular car, with which we've rather naughtily ventured out for a morning blast on the sleepy roads surrounding Duncan Hamilton ROFGO, is chassis number five. Its most notable result was the victory in a Group A race in Macau that was held in support of the popular Formula 3 event. Tom Walkinshaw drove a commanding race, the big Jaguar – painted for the only time in a John Player Special livery – performing faultlessly.
The man who drove, or should we say wrestled, it the most, however, was a certain Winston 'Win' Percy, the Dorset-born driver who was once considered the man to beat in global touring car racing. We spoke to Percy from his home in Spain about his memories of Walkinshaw's XJ-S and what bearing it had on his illustrious career.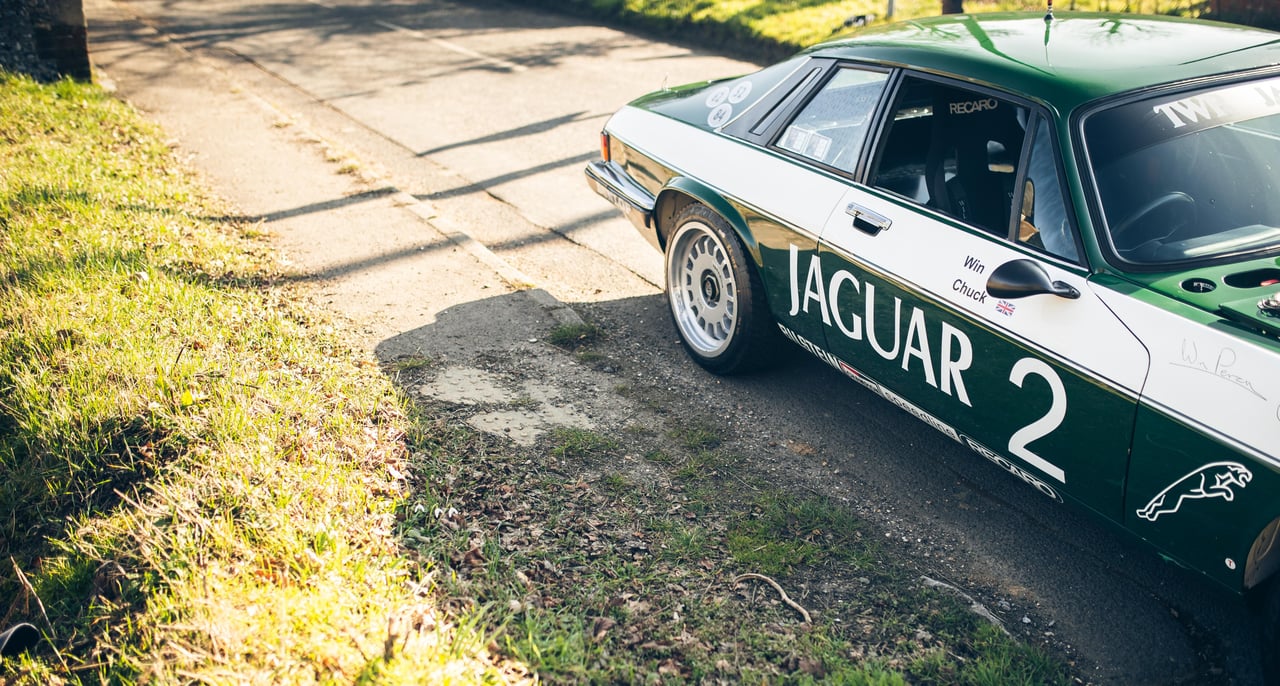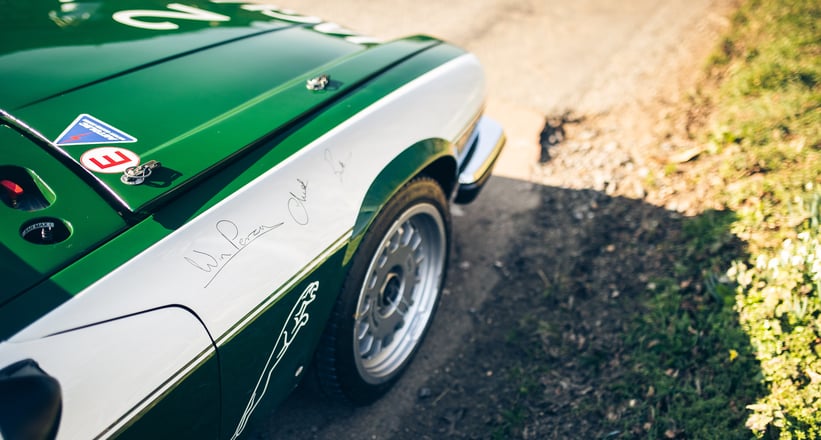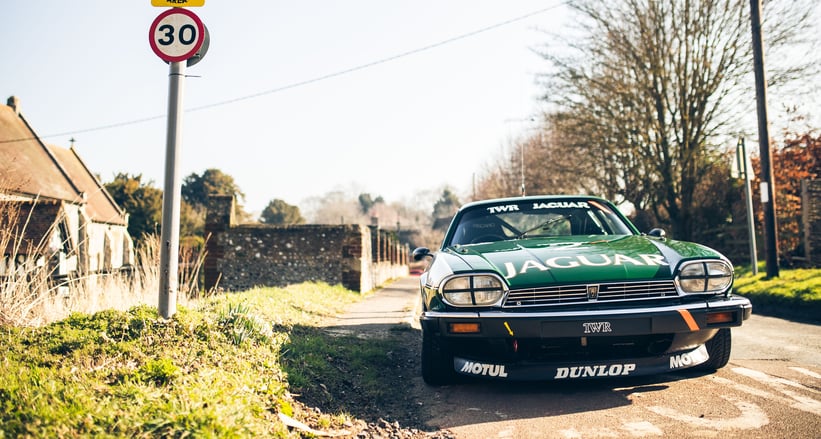 "The XJ-S TWR was a one-off and unlike any other touring car I ever drove," he fondly recalls. "That it was so competitive is a testament to Tom Walkinshaw's sheer determination to get the most performance from it while keeping it as simple as possible. It was no good driving it at nine-tenths – you really had to be physical with the car and it would reward you. It was an amazing feeling and such a buzz to race and win in the XJ-S."
Percy is also mindful of the value the XJ-S's racing exploits brought to Jaguar, a manufacturer that, at the time, was in somewhat of a precarious financial situation. "It was an era when Jaguar was struggling and what TWR did for its business was invaluable," he continues. "In fact, I've never seen better proof of 'win on Sunday, sell on Monday' than when we took it to Bathurst. The Australians never believed that we were going to win, but we did. The following day we went into Sydney and people were quite literally queueing up at the Jaguar dealer to order an XJ-S. Later in my life, too, at an event at the Jaguar factory, many people who were working or had worked there thanked me for promoting the model and helping them to pay their mortgages.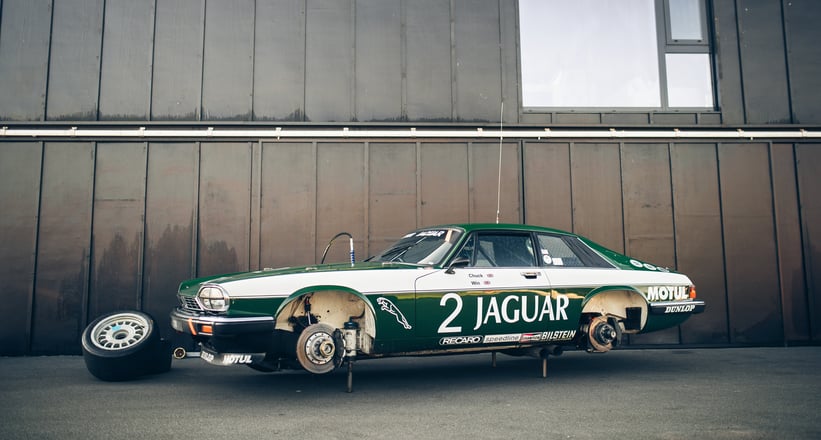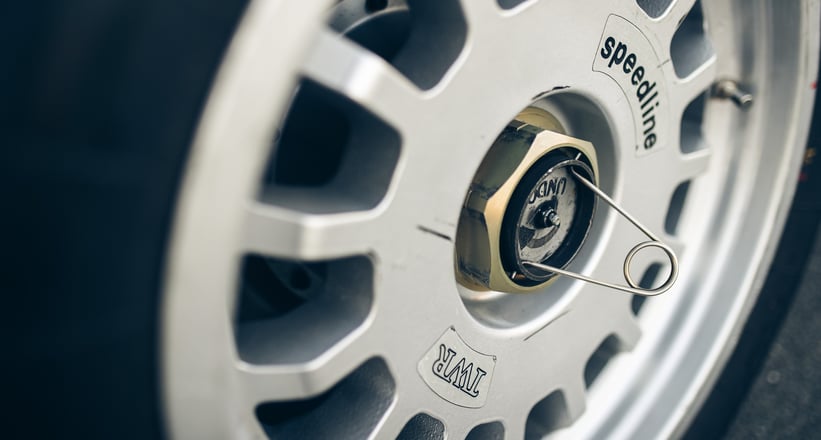 "In the context of the era, the XJ-S has to be the car I hold fondest in my heart – it gave me my first ETC victory and took beyond the UK and onto the world stage. It changed everything for me."
Having spent several raucous miles in the company of this beautifully original XJ-S TWR, we can well understand why it managed to cement itself in the memories of so many people. Putting aside its pivotal role in one of Jaguar's most famous racing chapters, isn't the XJ-S simply a fantastic looking racing car? Seriously, who needs complex aero when you've got such a sleek, squat, and sexy body? Just drop it down a few inches and fit a pair of hilariously wide tyres and Bob's your uncle. We'll certainly never forget the wall of thunder that hit us when Duncan Hamilton ROFGO's Jack Tetley really gave it the beans. There are bigger cats out there, but this has got to be the wildest.
Photos: Tom Shaxson for Classic Driver © 2019