At some point in our childhoods, we all spent time daydreaming and drawing the cars of our dreams. But while many people dream of one day becoming an astronaut, athlete or politician, for the Manchester-born, London-based designer Toby Mellor, a career in automotive design was always the unwavering goal.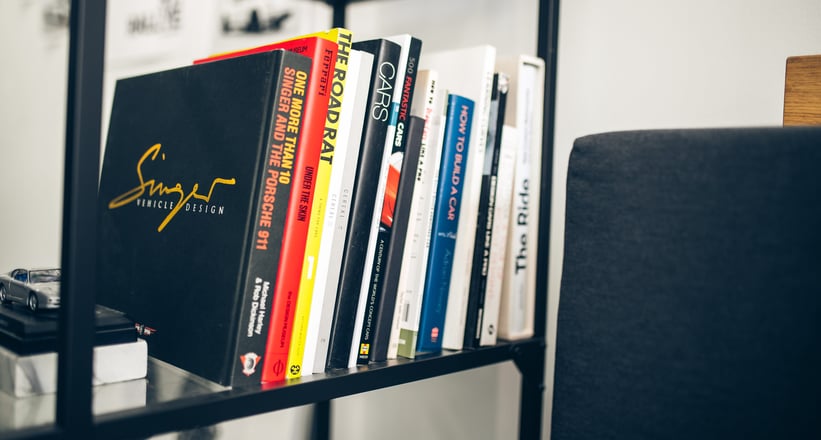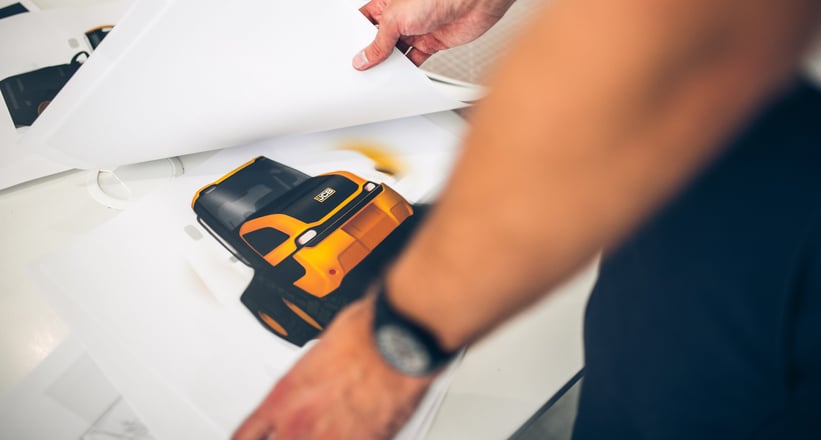 We've joined the charming 31-year-old for a day out in trendy East London, his home and workplace from which he draws much of his inspiration. And our ride for the day, a rare Volkswagen Jetta Mk1 that Mellor's cherished for the last 12 years, feels entirely appropriate in this quirky and diverse area of the city.
"My passions in life have always been cars, art, design and drawing and I merged those when I was three years old and started sketching cars, monster trucks and anything else with wheels," Mellor recalls as we sit down in his ultra-modern Hackney studio, a former off-license turned white-walled gallery space – very East London. "I wanted to be a car designer and that was that. There was no other way around it and I carefully put the steps in place so I could go and study automotive design at Coventry University, which was then the epicentre of global car design."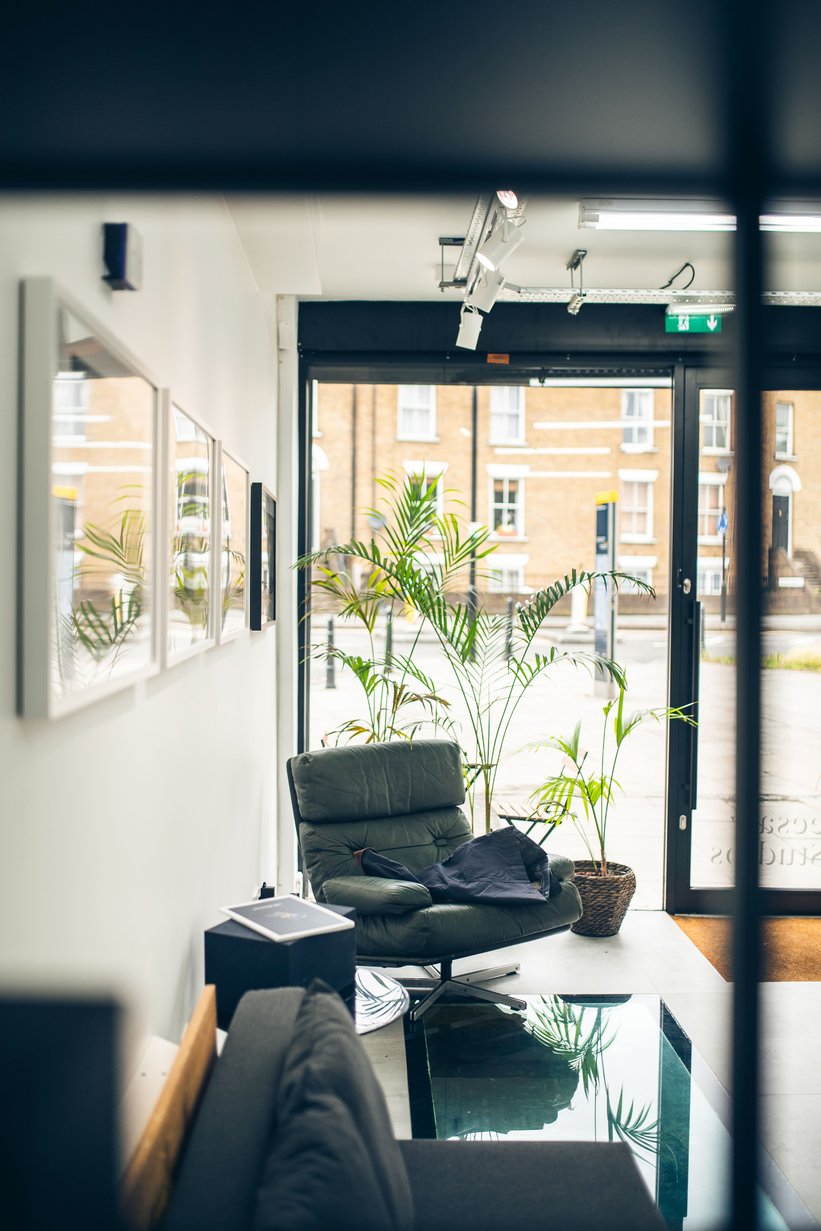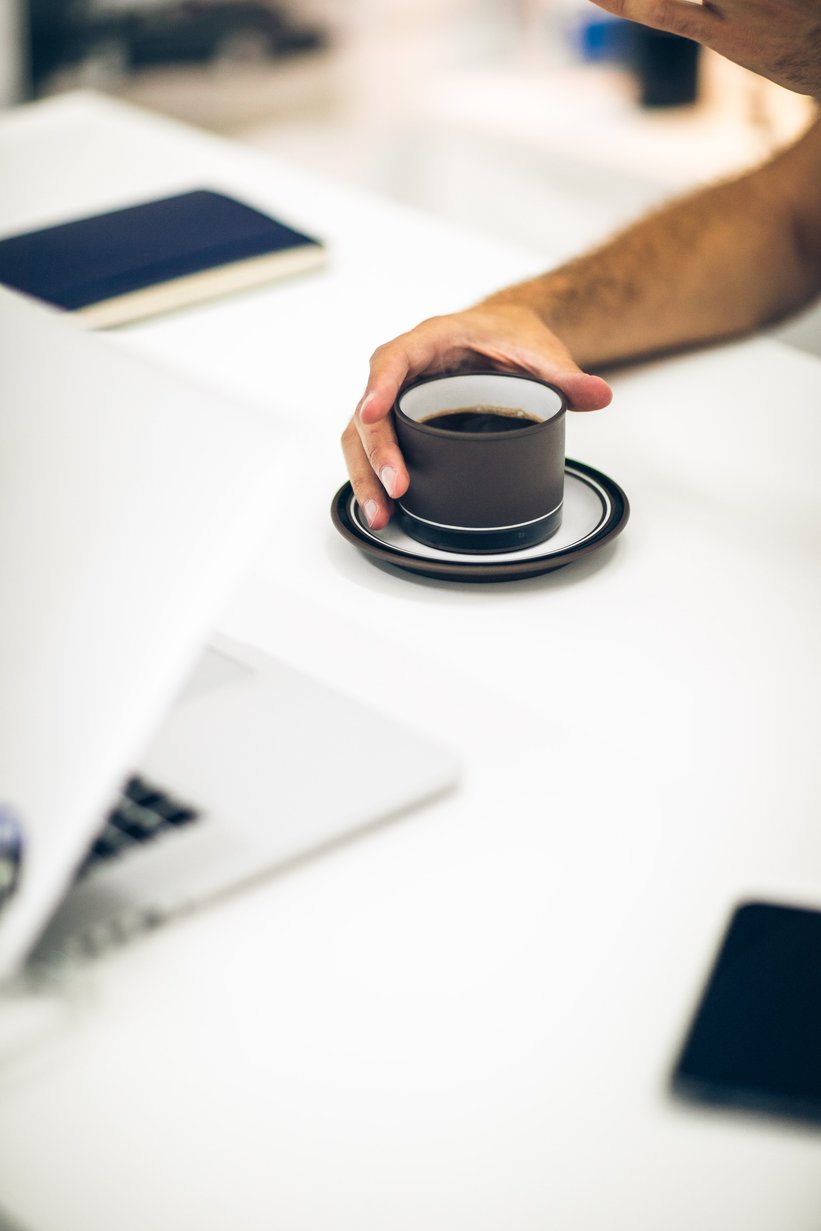 It quickly dawned on Mellor that it wasn't a straightforward case of learning how to design cars and then building them as he'd naively thought, so he sought real-world experience. Remarkably, the supercar he and a friend designed during a third-year placement at a small British supercar company was deemed strong enough for production and, rightly or wrongly, became a reality. "Someone was actually willing to build what I, a student, had drawn. That gave me a real taste of the future and, ultimately, has led me to start my business Auto Designworks."
The idea behind Auto Designworks – whose clients include, among others, the ultra-cool custom motorcycle brand Autofabrica – is simple: to make automotive concepts a reality using the highest-integrity design and production. "If someone is willing to invest the time, money and effort to create a unique or small-series supercar or motorcycle, there's simply no excuse for it looking bad," Mellor comments. "It simply needs the energy and focus of someone who really understands the design process and knows what they're doing. We could have hundreds of great small automotive brands in the UK but there are so many people out there not properly investing in design."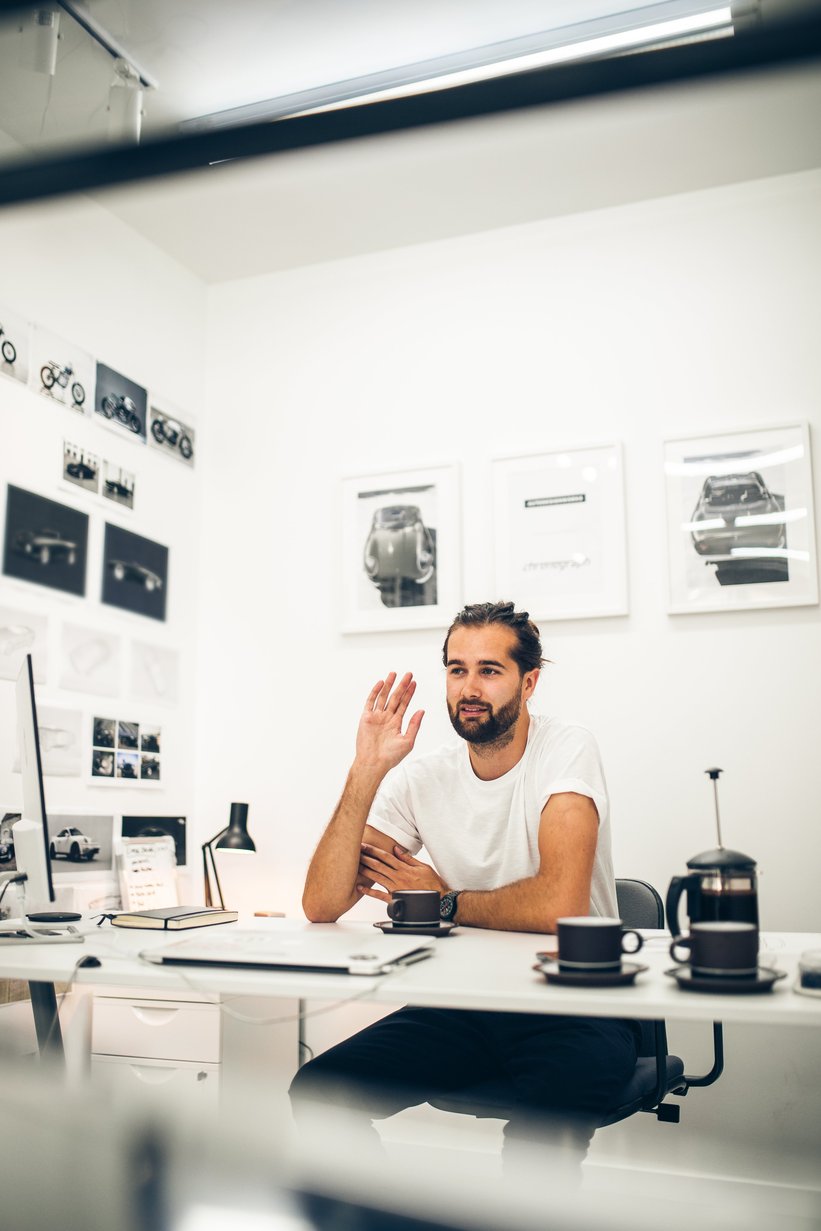 Before taking the plunge and moving to the capital five years ago, Mellor actually cut his teeth at JCB, working in its industrial design department for over three years – a position he secured thanks to an innovative, environmentally-friendly crane he designed at university that caught the attention of the ubiquitous construction company.
His experience in Staffordshire was invaluable. "The beauty of working at JCB was that I learned about project control – of how to get what you've designed through to manufacture," he explains. "Learning how things are actually made is so important. When I design something today, I know exactly how it's going to be made and what it's going to look like in the end. Part of what frustrates me most as a designer is when great concepts don't make it off the wall. What I'm trying to do now with Auto Designworks is make sure that doesn't happen."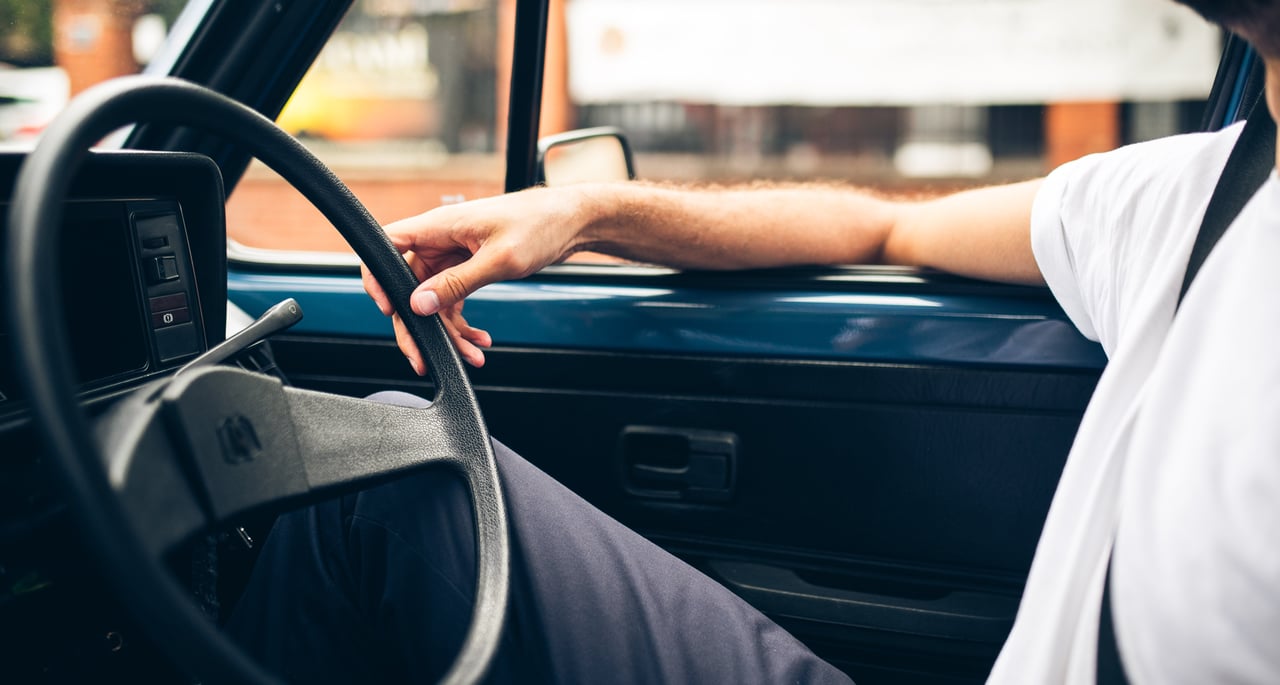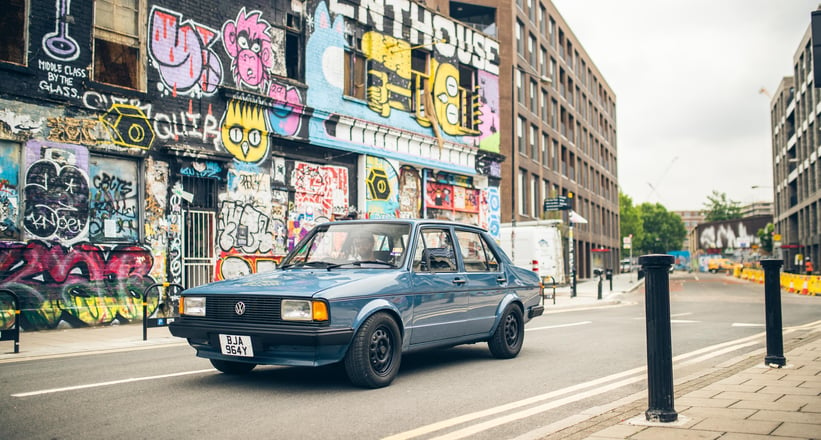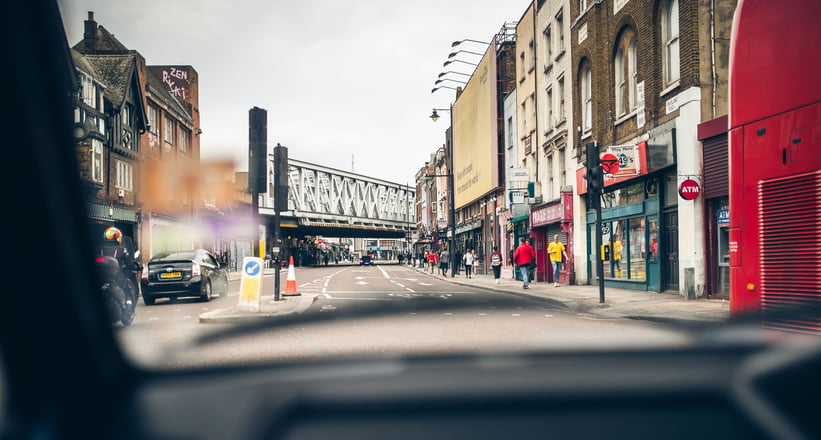 In his creative role at JCB, Mellor was also fortunate enough to be able to spend time with and, more importantly, learn from one of his business heroes, company chairman Lord Anthony Bamford. He also met Lord Bamford's son George, a creative mastermind who Mellor soon joined in London working at Bamford Watch Department. Among other projects, they worked together to create the Bamford Mayfair, a bold, ballsy, £500 quartz diver that proved so popular as a 'courtesy' watch for Bamford's customers that it's now selling on virtually every major fashion retailer including Selfridges and Mr Porter.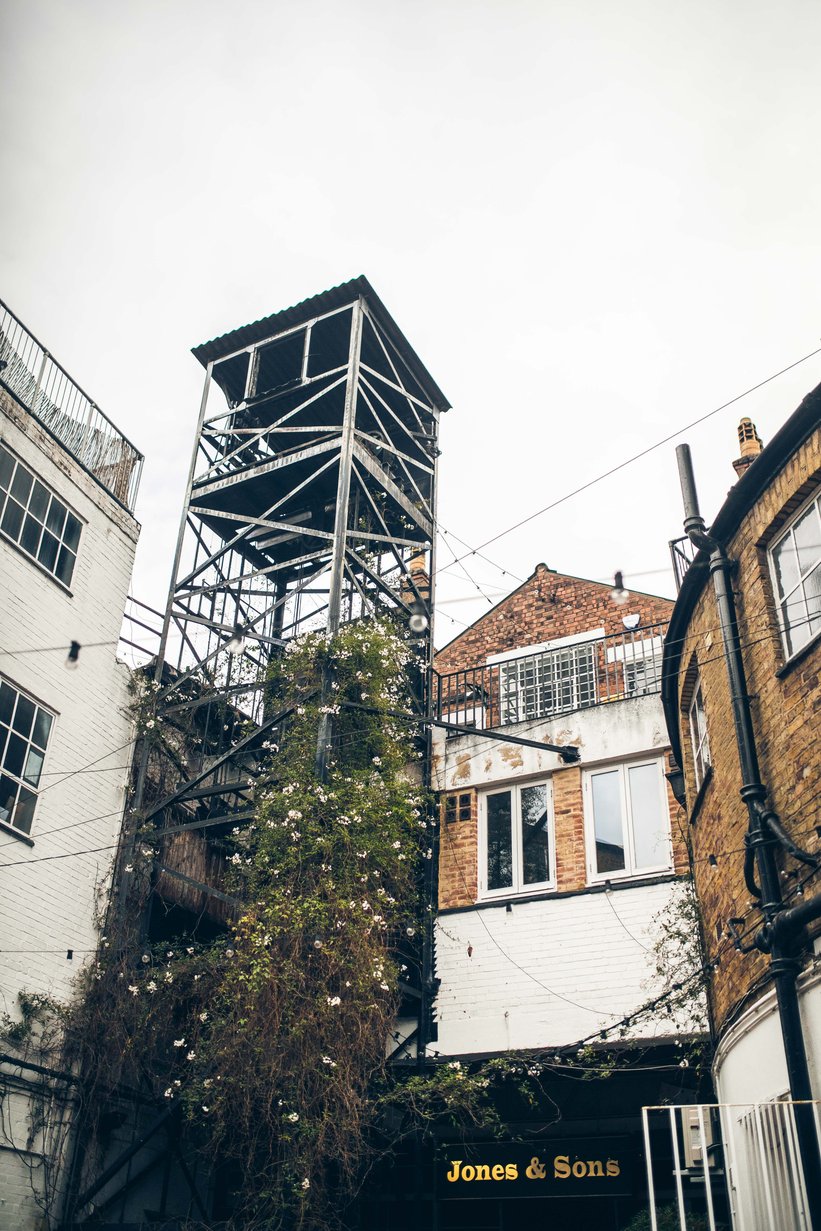 Rather fortuitously, the newfound creative partnership led to Bamford becoming the first client of Mellor's Chronograph Automotive offshoot, which is dedicated to the production of exciting one-off cars. The car in question – an interpretation of one of the most desirable Italian convertibles from the 1960s, based on modern underpinnings – took 18 months from conception to reality. During that time, an extraordinary amount of research and due diligence was carried out to ensure its visual and technical integrity. From CAD engineering testing to compliance and homologation, no stone was left unturned. And the same can be said of his further commissions.
"Chronograph Automotive's USP is not only the opportunity to actually build the car of your dreams but also that you can retain complete exclusivity and anonymity," Mellor explains. "If a client wants to keep the design works and the finished car private and have it wheeled onto a low-loader and taken directly to their garage, that's not a problem and we can cater to that. It's all about trust and knowledge."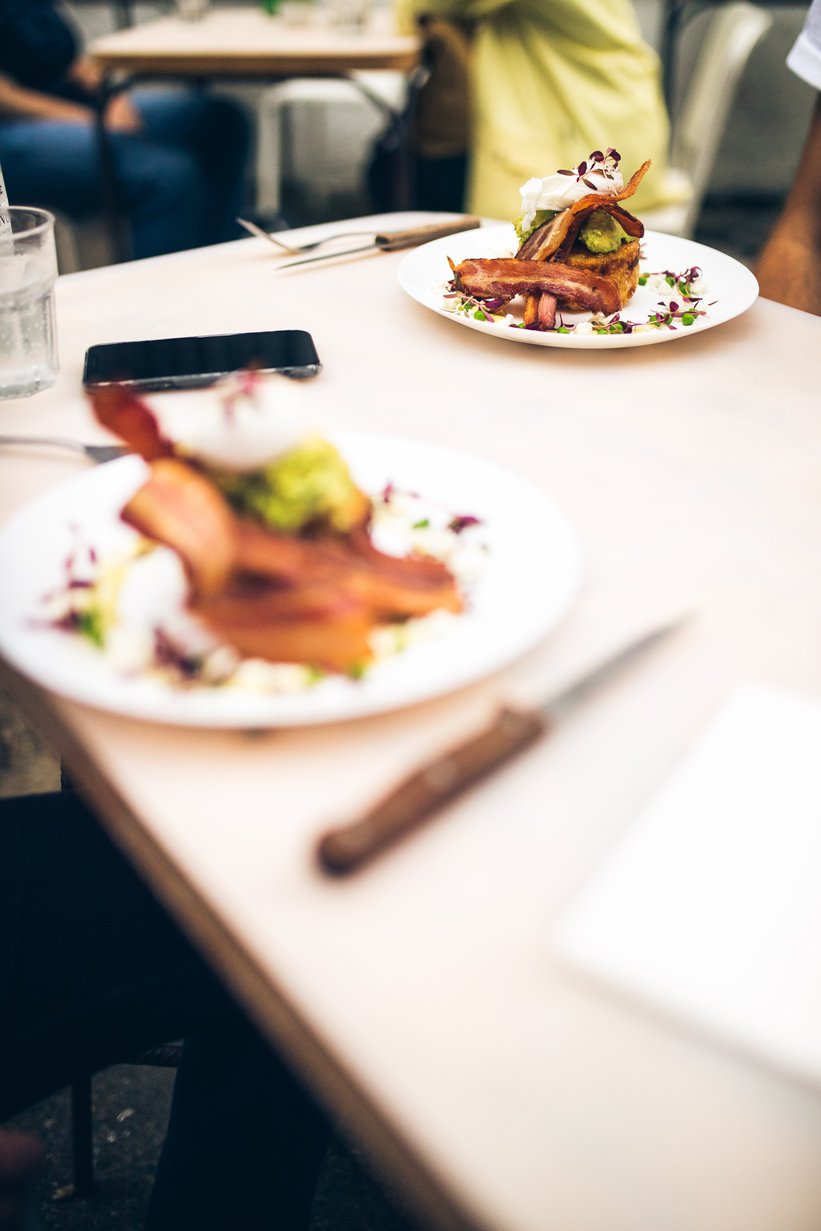 Chronograph Automotive was also inspired in part by the so-called 'Bentley Book', a portfolio filled with audacious sketches and concepts that Bentley secretly sent out to its most well-to-do clients in the 1980s and '90s in the hope they'd stumble up the cash to make them a reality. "A client would say, 'I want one of those or three of those' – a certain sultan famously did that a lot and is rumoured to have kept Bentley afloat during that period.
"This was before digital, so nobody ever really saw the cars. When I see the grainy photographs of Bentley SUVs being loaded straight onto an aeroplane, I can't help but think how cool that was and how badly I want to go out and track them down." Mellor is currently devising his own way of capturing the imagination of his clients. And he's persuaded some of the automotive industry's top designers to contribute their ideas to the project. "The idea was never that I was going to be doing this alone – I love design and especially seeing other people's ideas. Nothing frustrates me more than when a great sketch remains a sketch. I don't want to sell concept cars. I want to properly deliver on a fantasy that someone has."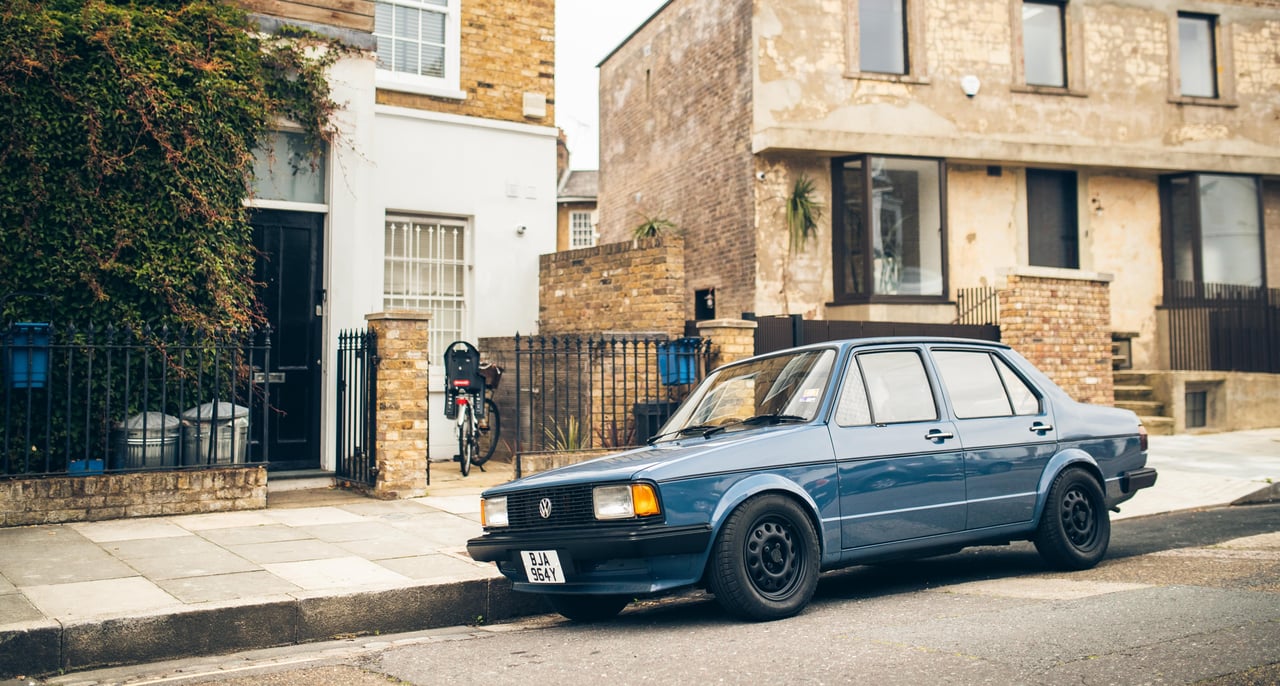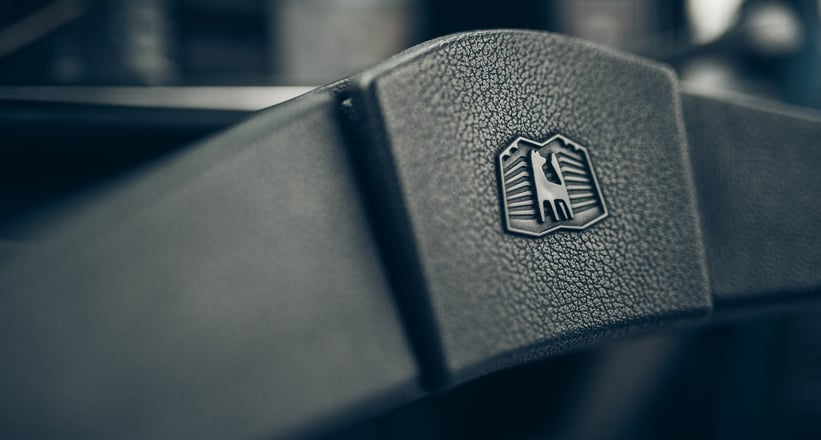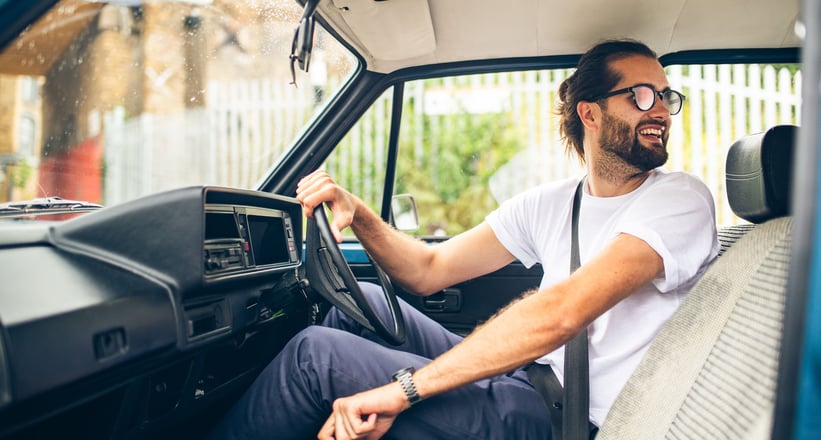 Judging by the diverse spread of visual reference material adorning the walls of his studio, Mellor clearly looks as much to the past as he does the present and future. And with that, we're keen to quiz him on where he draws his personal inspiration and how he'd describe his own design style and philosophy. "I'm quite a minimalist designer," he responds. "The 'form follows function' mantra is a common one in this industry, but it's how you actually deliver on that that interests me. I believe in perfect harmony between the two and that people are intelligent enough to see that balance, even if they don't necessarily understand the design thinking behind it."
Mellor notes the ubiquitous industrial post-War products of Dieter Rams and the audacious concept cars of Bertone as inspirations while he was growing up, in addition to Giorgetto Giugiaro who, incidentally, designed not only his Volkswagen Jetta but also the funky Seiko Aliens Ripley in his watch roll. The latter is joined by a fantastic selection of chronographs that scream 1970s style, including a rare Heuer Regatta, an Omega Speedmaster MkII, and an original PVD-coated Porsche Design piece.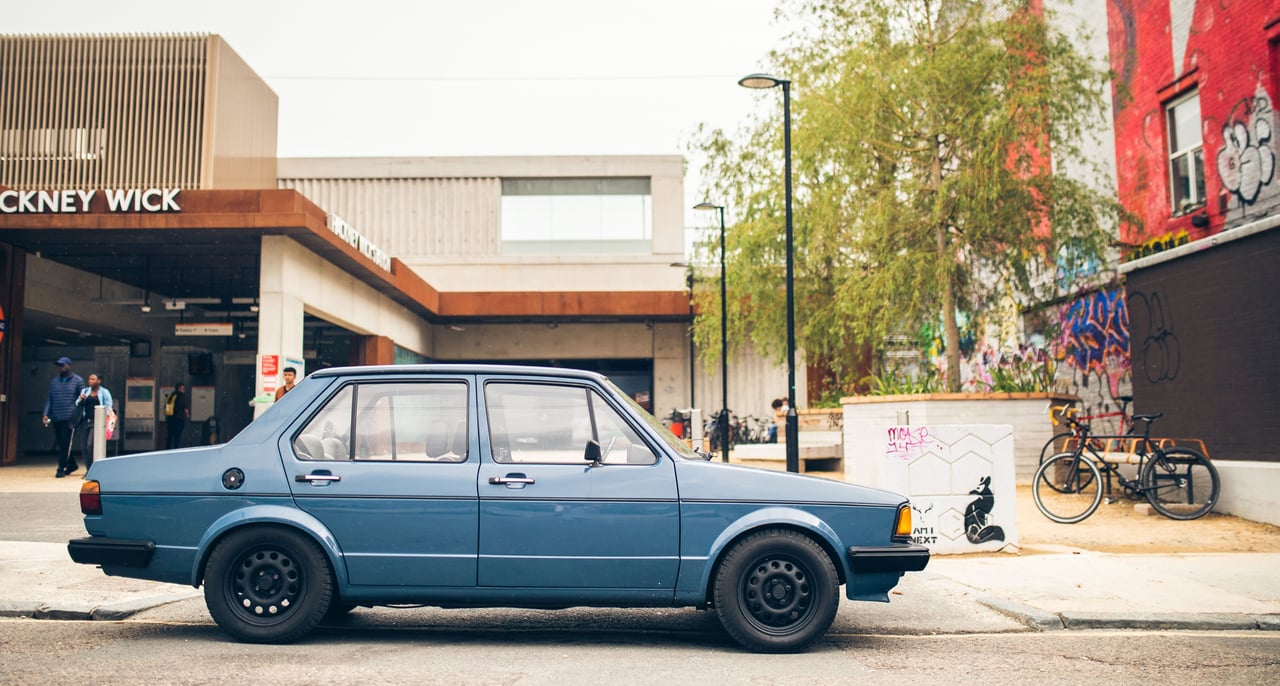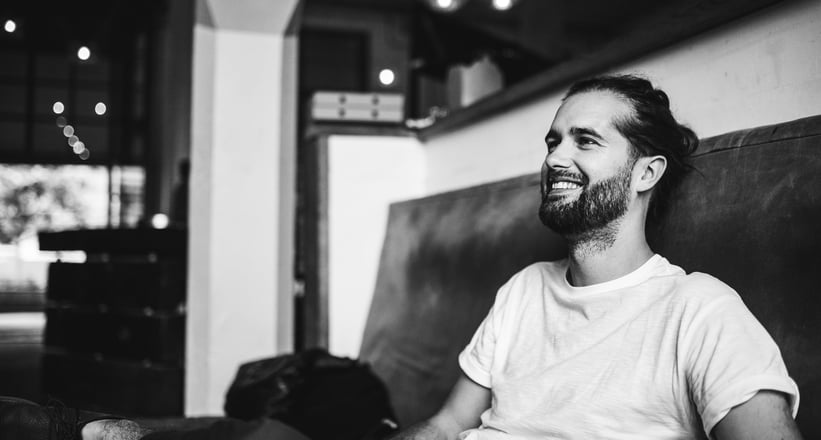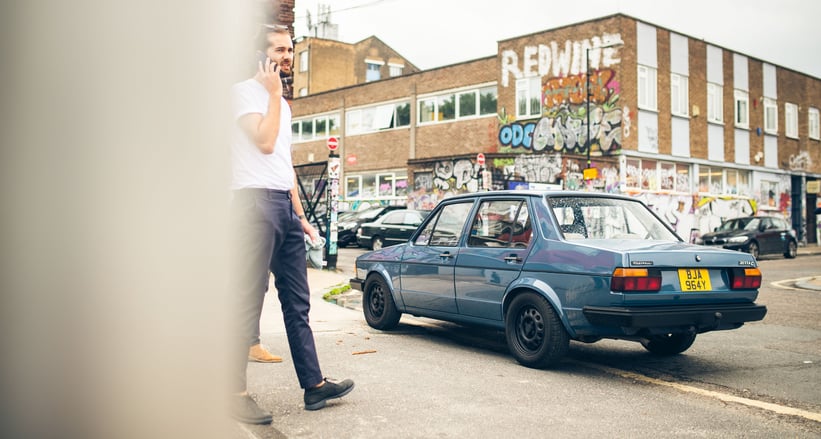 Which leads us nicely onto the Jetta that's now parked in pride of place outside our lunch spot Brunswick East, which, by the way, is definitely worth a visit if you're in the Dalston area – the 'Spring Clean' brunch was particularly delicious. The car previously belonged to the grandparents of one of Mellor's friends in Manchester and it reportedly took years of badgering to persuade them to finally sell it to him. "The best way I can describe it from a design point of view is that it's the quintessential car you'd draw as a child – three blue boxes on wheels," Toby says with a degree of affection. "And kids generally do really love this car!"
"It's basically a Mk1 Golf with a boot and square headlights. And because the Jetta didn't have as big a following, there is only a handful left in the UK. In fact, this is the only diesel example left on the road. The best thing for me is that parts are widely available, and in the cases I haven't been able to find them, I've 3D-printed them instead!"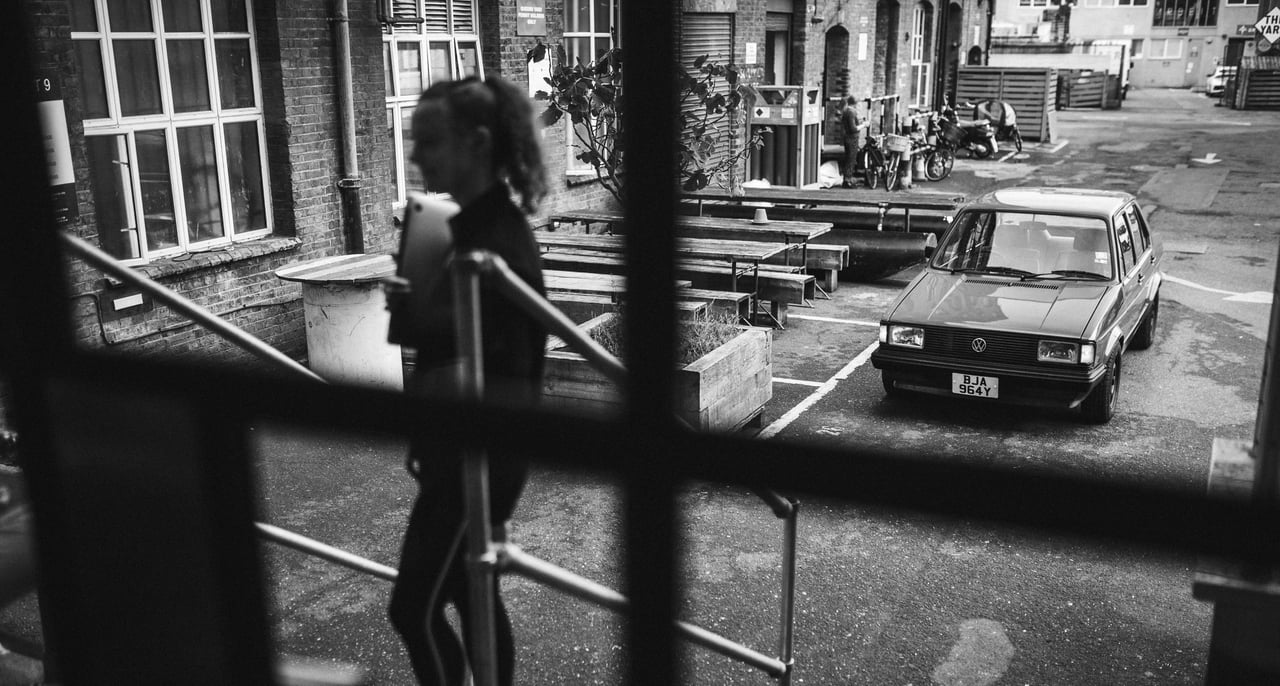 Over the course of his 12-year ownership, the Jetta has taken Mellor on myriad road trips, including an epic venture to Albania via Kosovo, Serbia, Croatia and Slovenia, and accrued countless good memories in the process. He even restored it himself in his garage. You'll notice it's slightly lowered and is riding on MkII wheels, remnants of his modifying days at university. "I'd never sell it, simply because I've put so much time and energy into it and it tells so many stories. What else could you buy for the money that was designed by Giugiaro, does 60 miles to the gallon, starts every single time and offers the joy of a classic car?"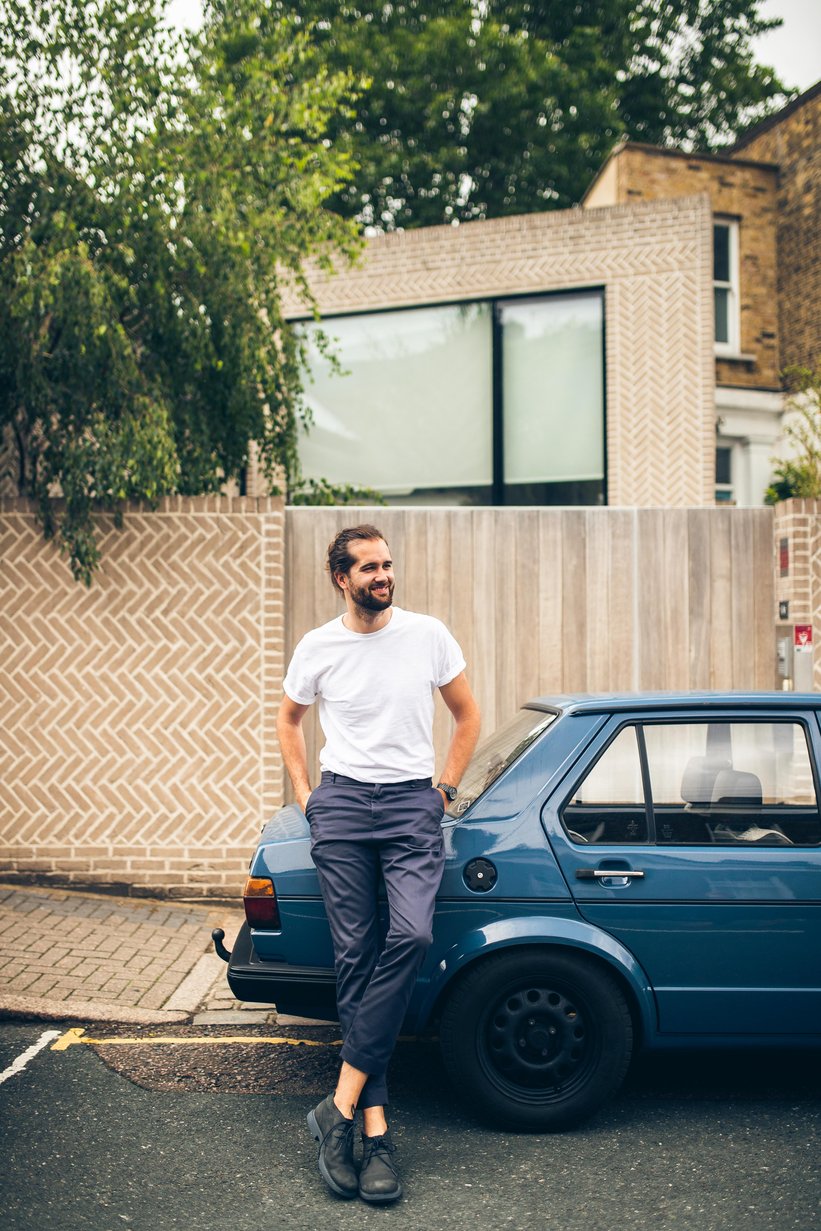 After a quick photo call with the Jetta outside the beautifully brutalist Hackney Wick London Overground station, we finish up the day with a fine craft beer at the nearby Crate brewery. Mellor's knowledge-backed passion, fastidious attention to detail, effortless style and northern warm-heartedness are quite infectious. In fact, if we were in the position to realise a unique sports car that will stand the test of time as well as the most iconic classics, we can think of no better person with which to work on making that happen. "We're offering dreams rooted in reality – it's all about the integrity of the design, the build and the drive." All the best to you, Toby. We really can't wait to see what's next.
Photos: Tom Shaxson for Classic Driver © 2019