These were our best images from 2016, Part 1
And that's a wrap – 2016 is over and, over the course of the year, our photographers have traversed the globe capturing the most magical automotive moments for Classic Driver. Now we've compiled our finest images from 2016 and the fascinating stories behind them…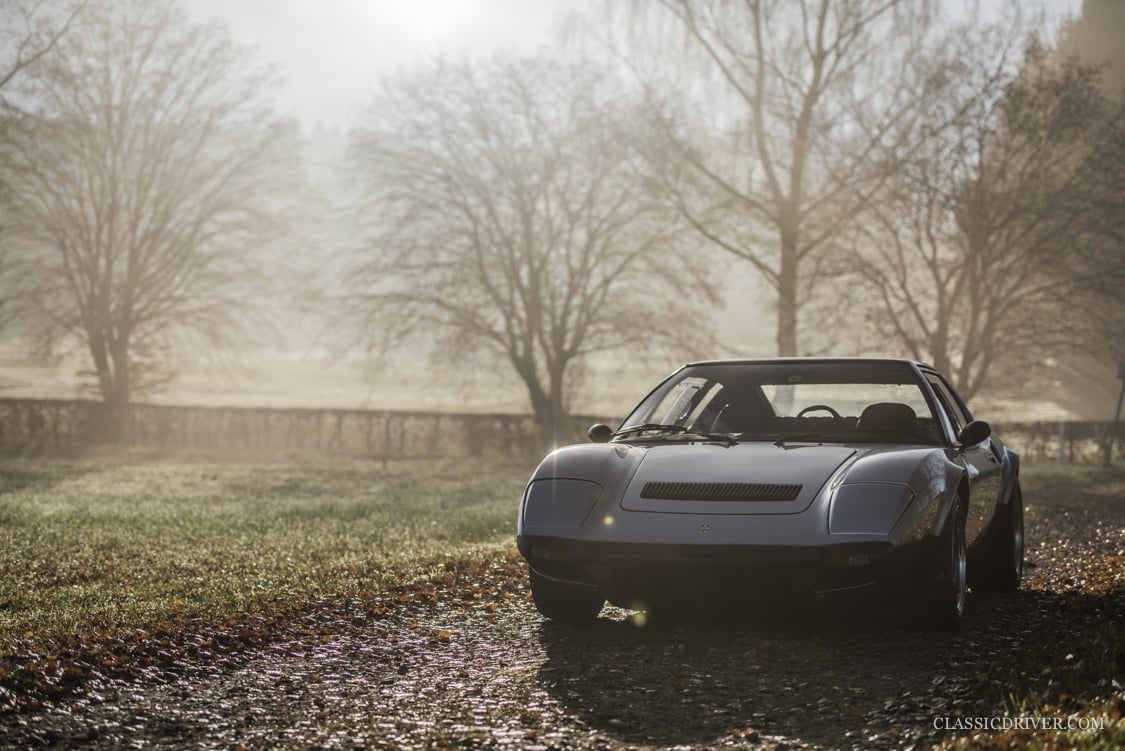 We kicked off the year by celebrating the life and legacy of Guy Ligier, whose Maserati-powered JS2 sports car personifies his will and gritty determination.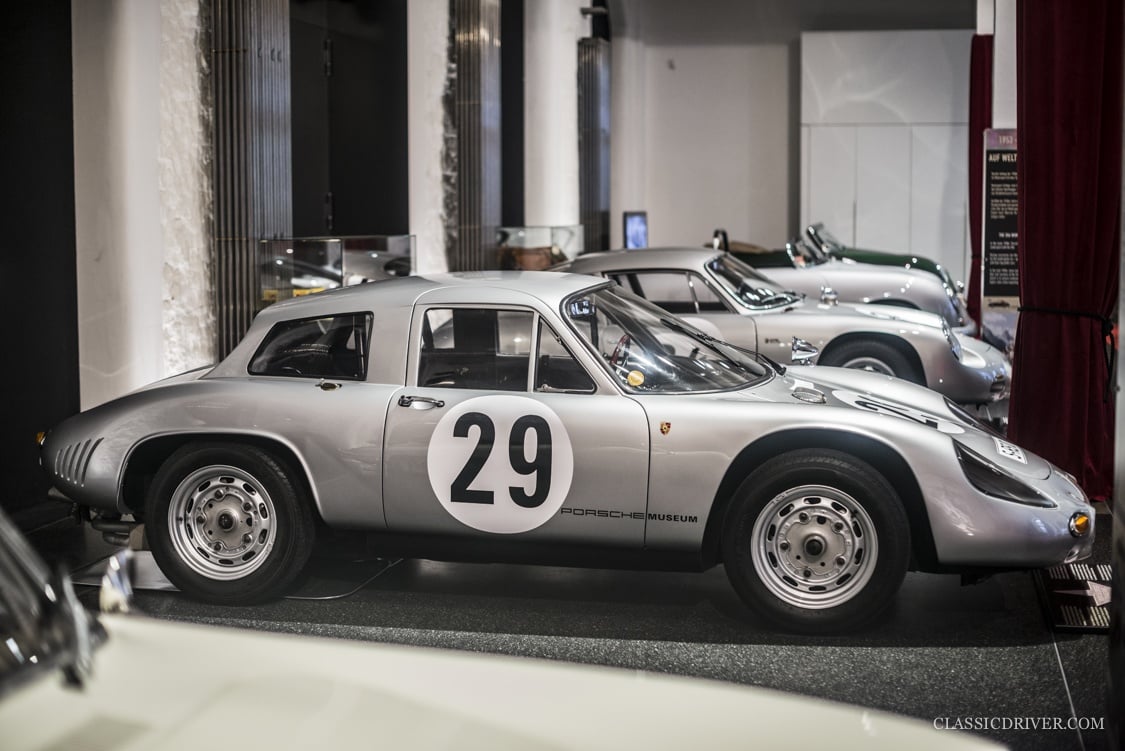 There was a mouth-watering selection of Very Important Porsche 356s on display at the Automuseum Prototyp in Hamburg in January, featuring lesser-known versions of what the Germans commonly refer to as the 'Ur-Porsche'.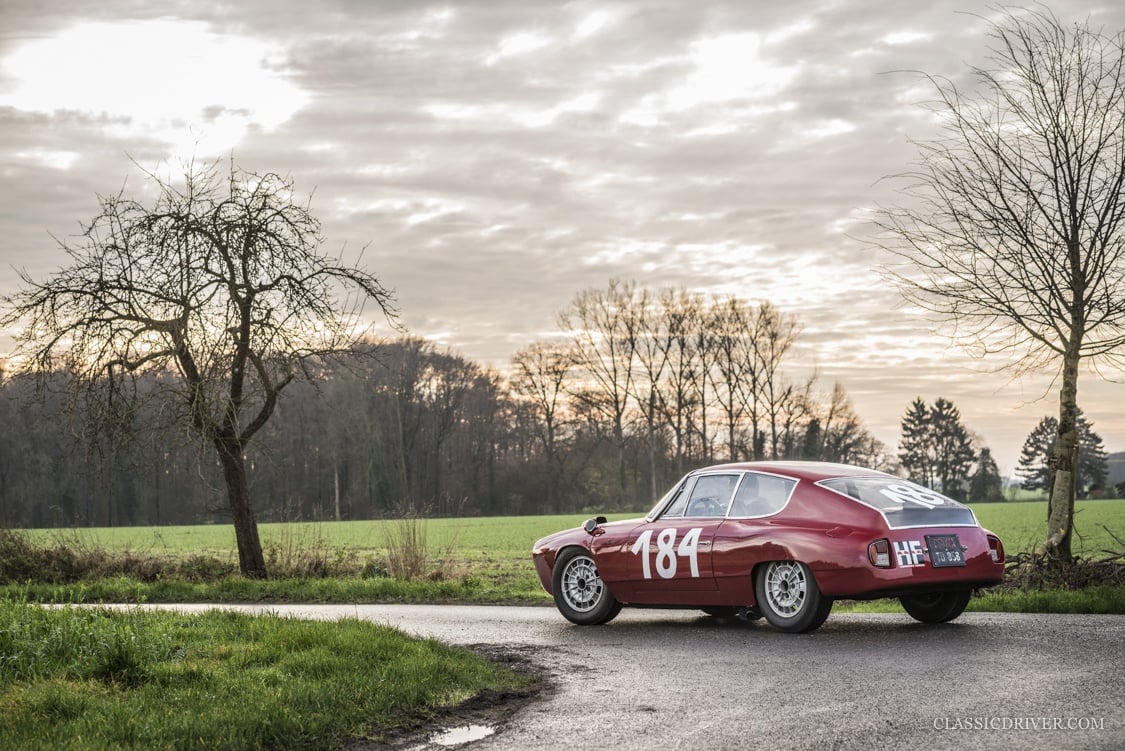 Pristine 'concours queens' are, of course, very impressive, but there's something particularly alluring about a classic car that shows its age such as this ex-Targa Florio Lancia Zagato Sport Prototipo.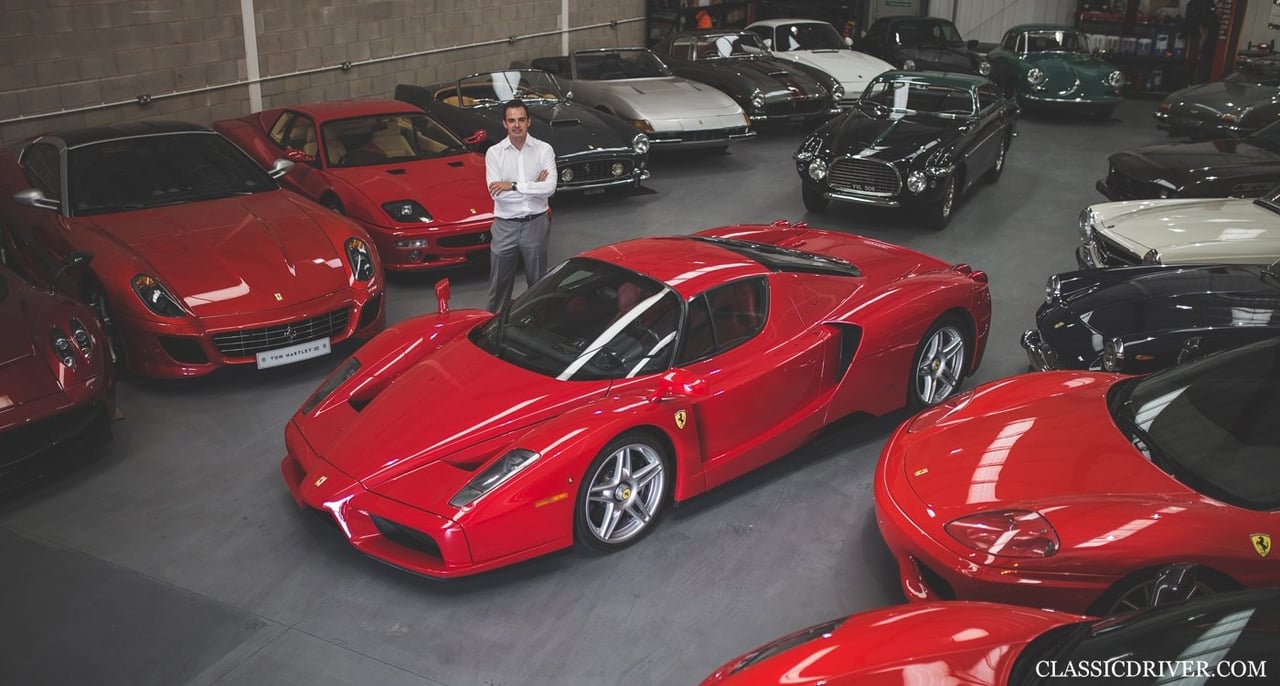 We paid Tom Hartley Junior a visit to find out what it's really like to trade blue-chip collector cars. If you go weak at the knees at the mere sight of a bright red Ferrari, this story is definitely worth revisiting.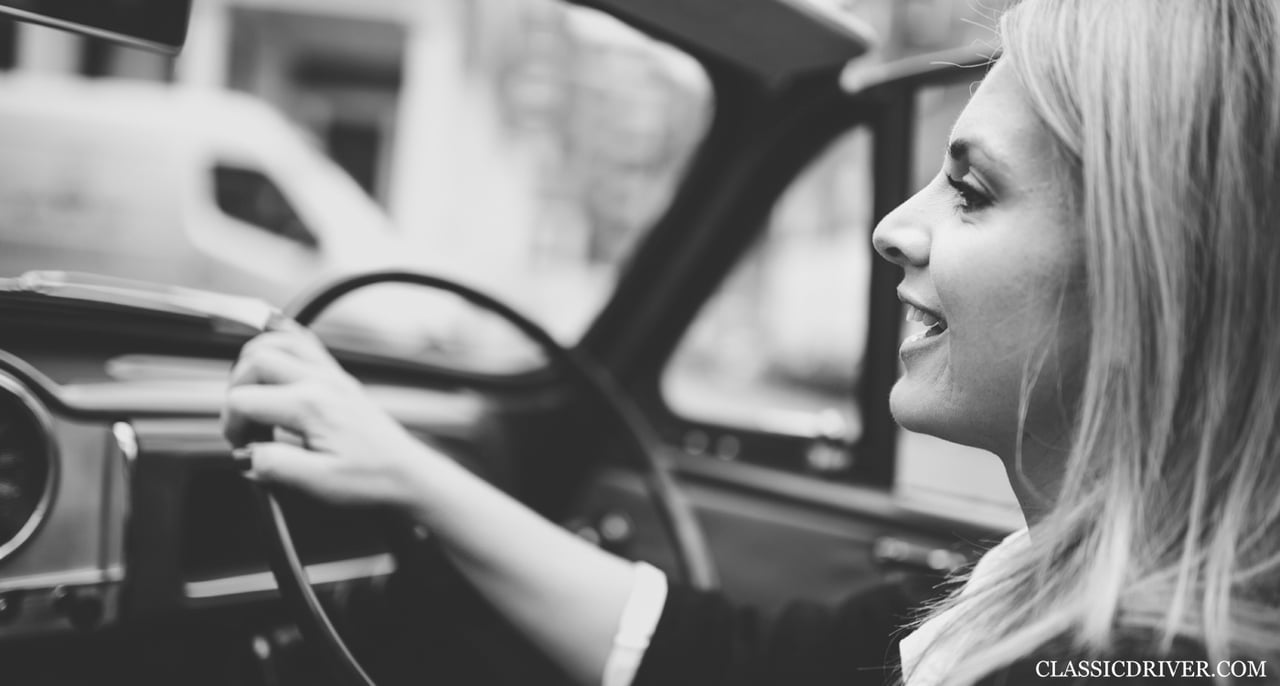 It was then back to London to meet gallerist Juliette Loughran and talk about cars, art and that time her Barbie drove a Bizzarrini.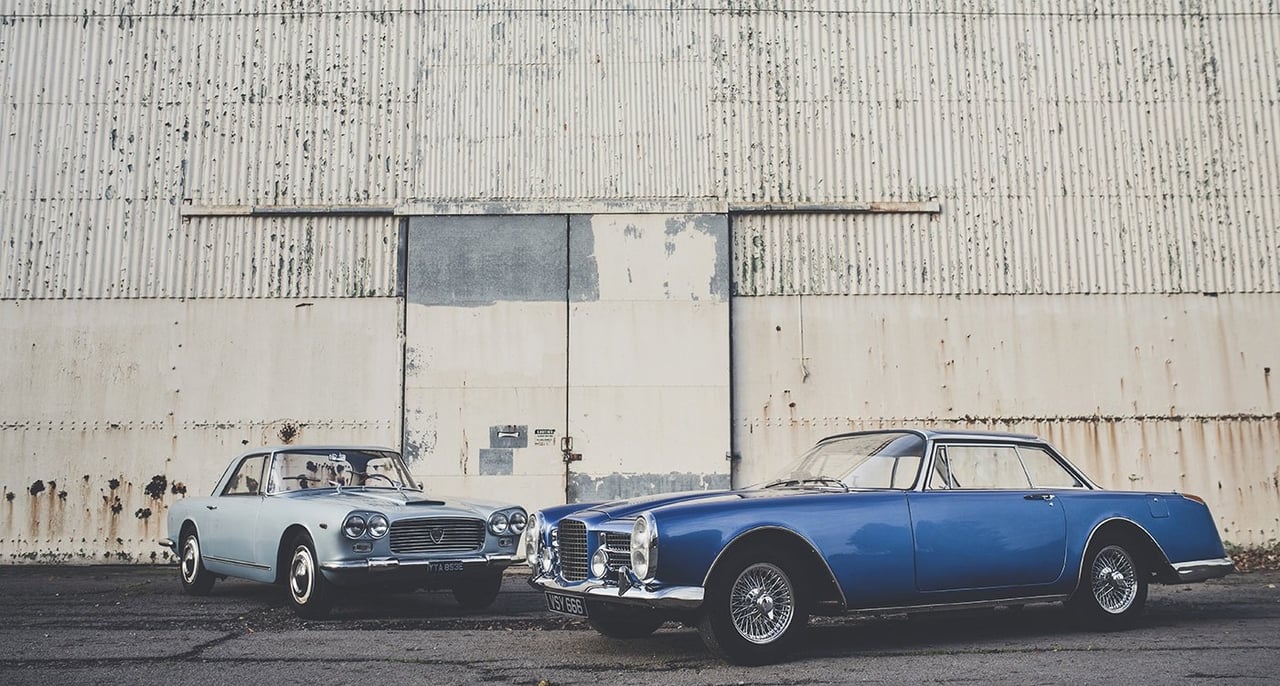 In search of the ultimate gentleman's Grand Tourer, we assembled two less obvious choices – a Lancia Flaminia and a Facel Vega – for one of the most charming showdowns we've ever staged.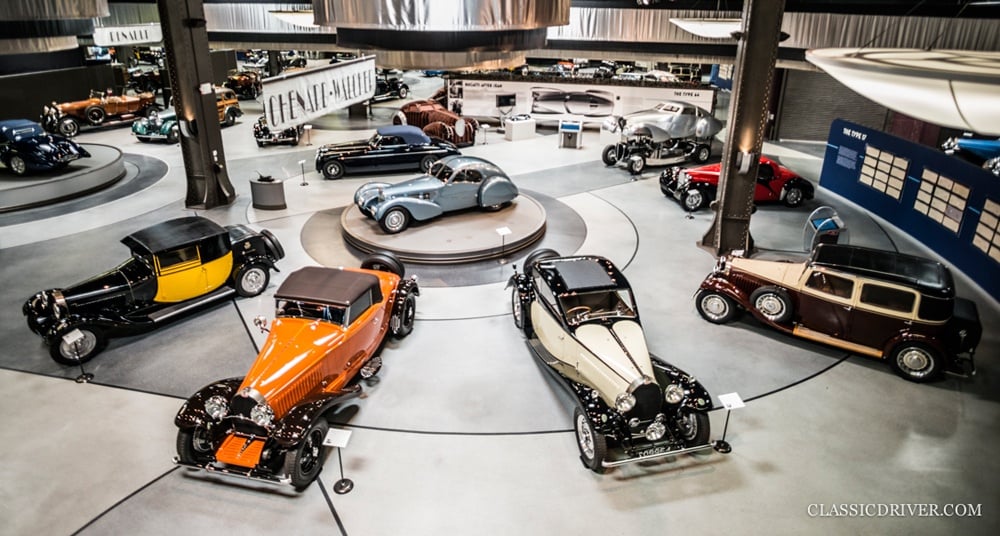 The Mullin Automotive Museum in California serves to remind us of the significance of the French cars and coachbuilders from the Art Deco period in automotive history. Suffice to say, our pre-War expert and star photographer Rémi Dargegen was in his element.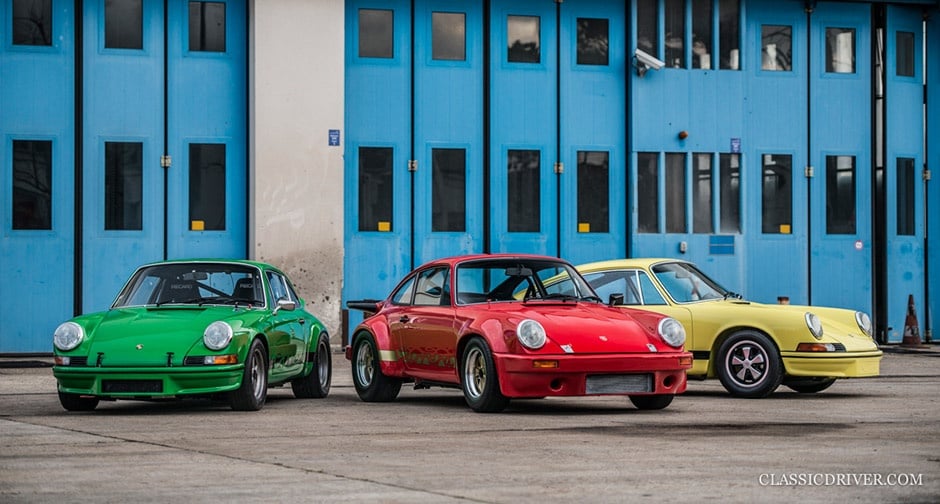 This Porsche RS traffic light, spearheaded by a very special 1974 3.0 RS, certainly stopped the show at Rétromobile back in February.
Fiskens' Rétromobile haul was arguably the most impressive of all the Classic Driver dealers' at Rétromobile. We were granted a sneak peak as the automotive treasures were loaded onto their trucks destined for Paris.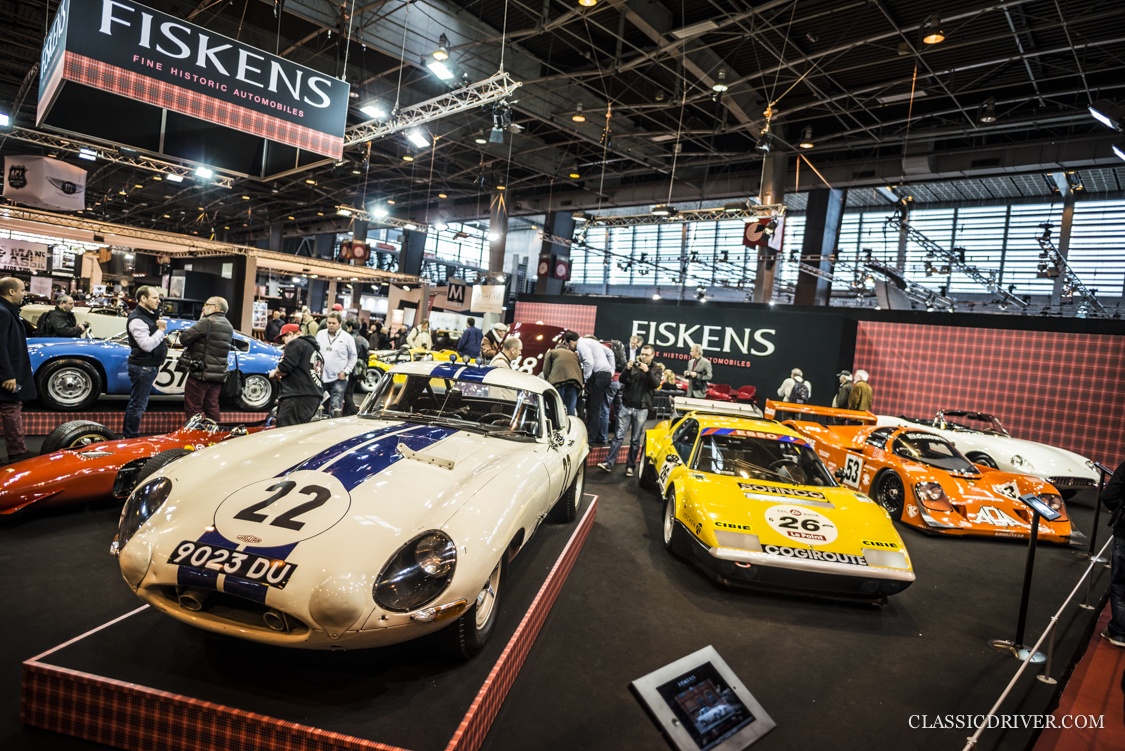 Rétromobile, once again, proved itself as a 'must-go' event – Classic Driver was out in force at the Parc des Expositions de la Porte de Versailles bringing you all the highlights.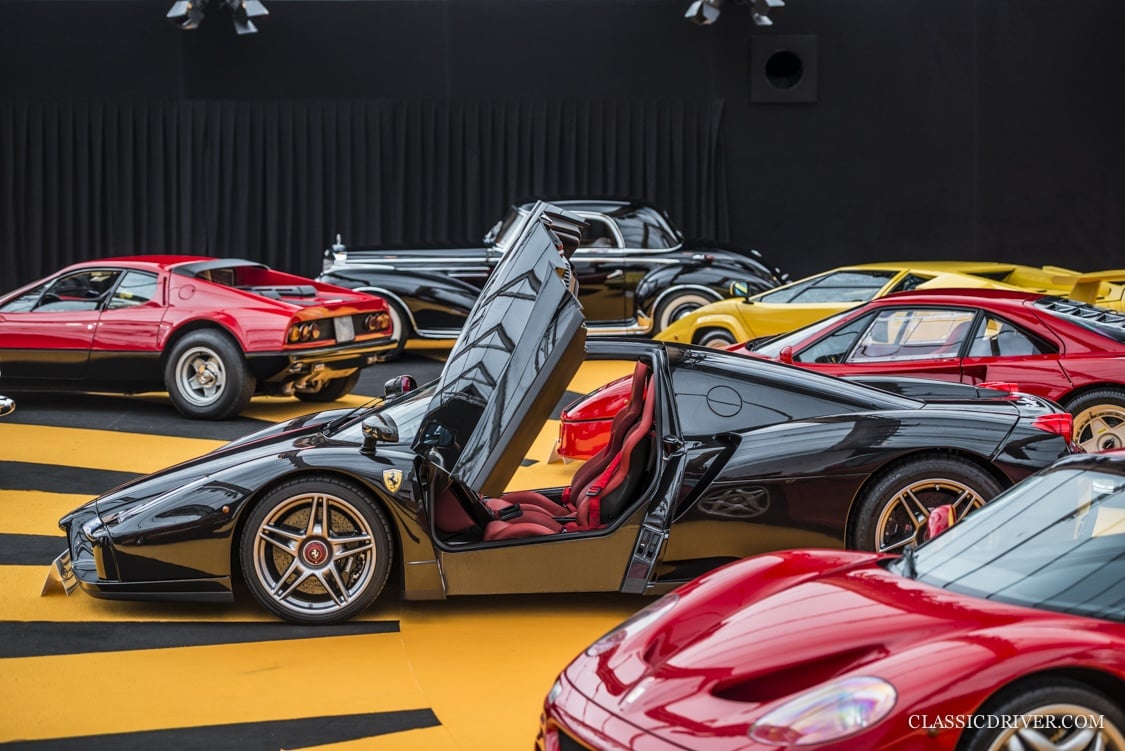 The champagne was flowing, the saleroom full-to-bursting and the presentation fantastic, but the RM Sotheby's Paris sale – the auction house's start to its European calendar – proved a mixed bag on the night.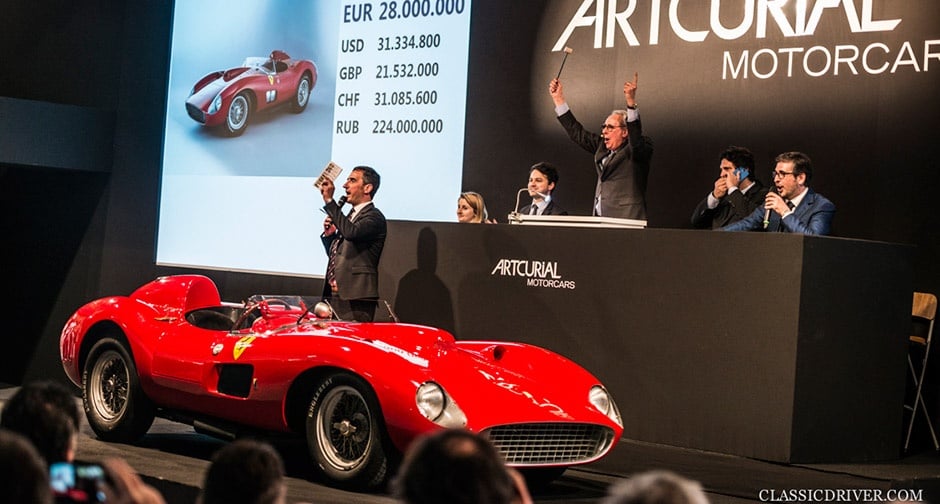 Artcurial stole all the headlines at Rétromobile, when it sold the ex-Works 1957 Ferrari 335 S Spider for a staggering 32m euros.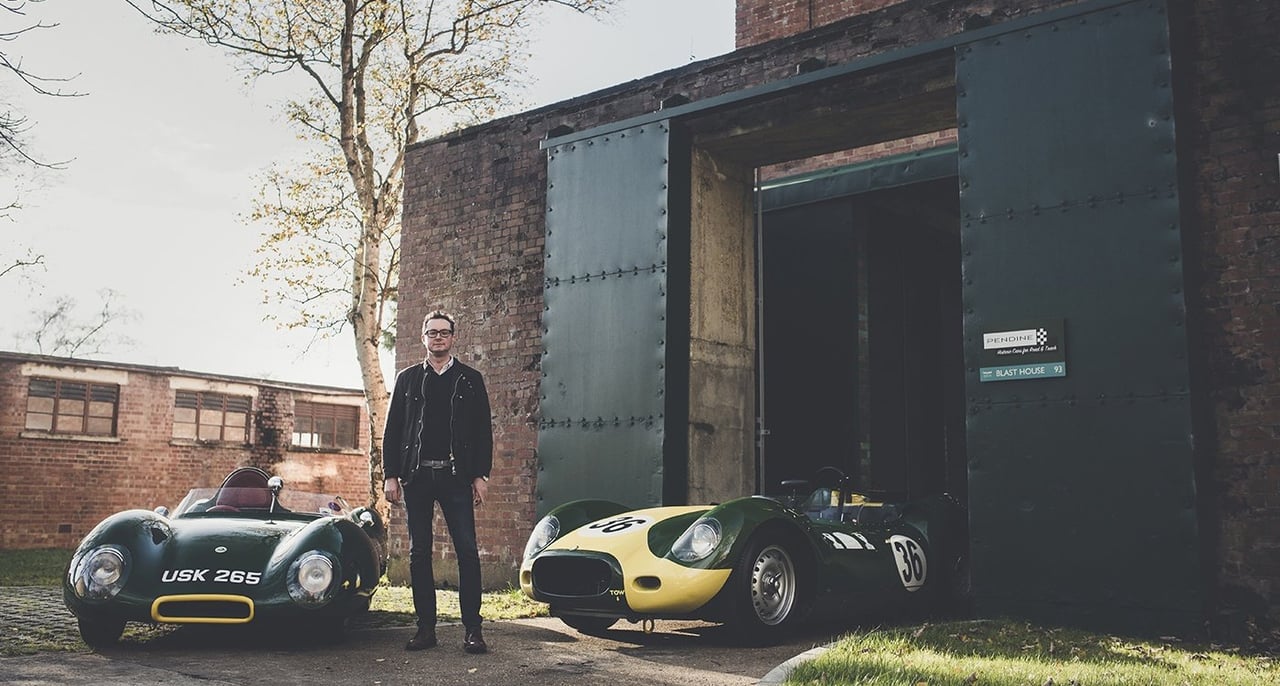 For those who don't know about Bicester Heritage, it is one of the most exciting business ventures in the British classic car industry right now. James Mitchell founded 'Pendine Historic Cars' on the ex-RAF bomber site's former Blast House – we paid a visit.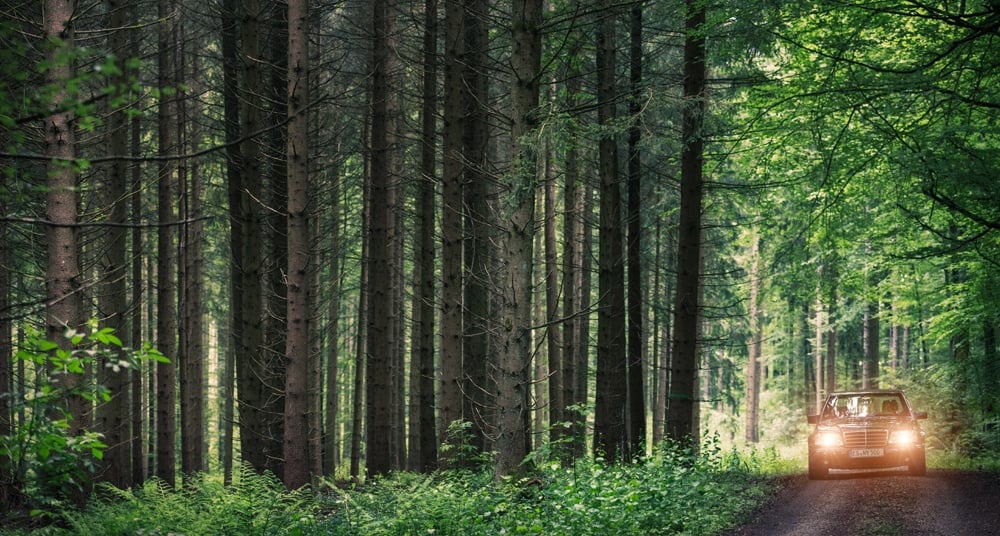 Beneath the sedate-looking bodywork of this Mercedes-Benz E-Class lurks a 300-horsepower super saloon that was completed on Porsche's production line in Stuttgart. The term 'sleeper' has perhaps never been so apt.
Drawing on his 40 years of experience in the automotive business, Wilfried Hallier runs his eponymous classic car dealership from the historic and rather stylish Stellmoor estate in Hamburg.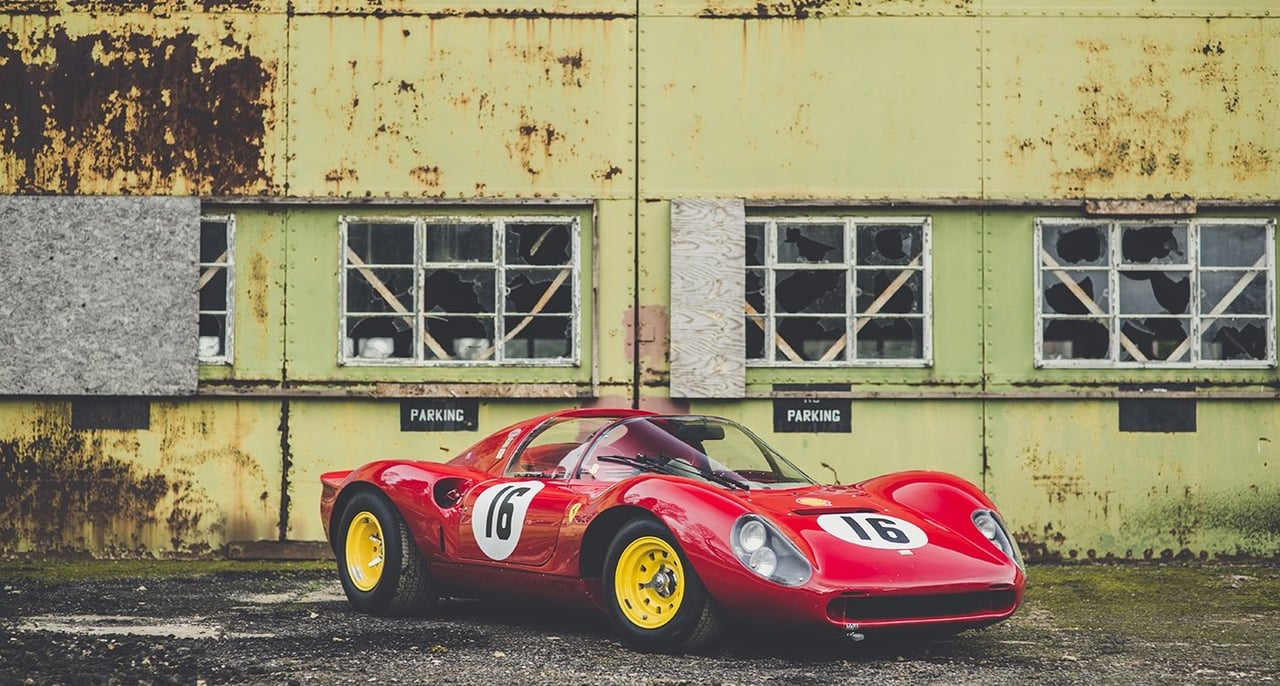 Replicas and recreations might be received poorly by the press, but when they're done properly, they can prove very nearly as good as the real thing. This Ferrari Dino 206 SP reconfiguration is a great case in point.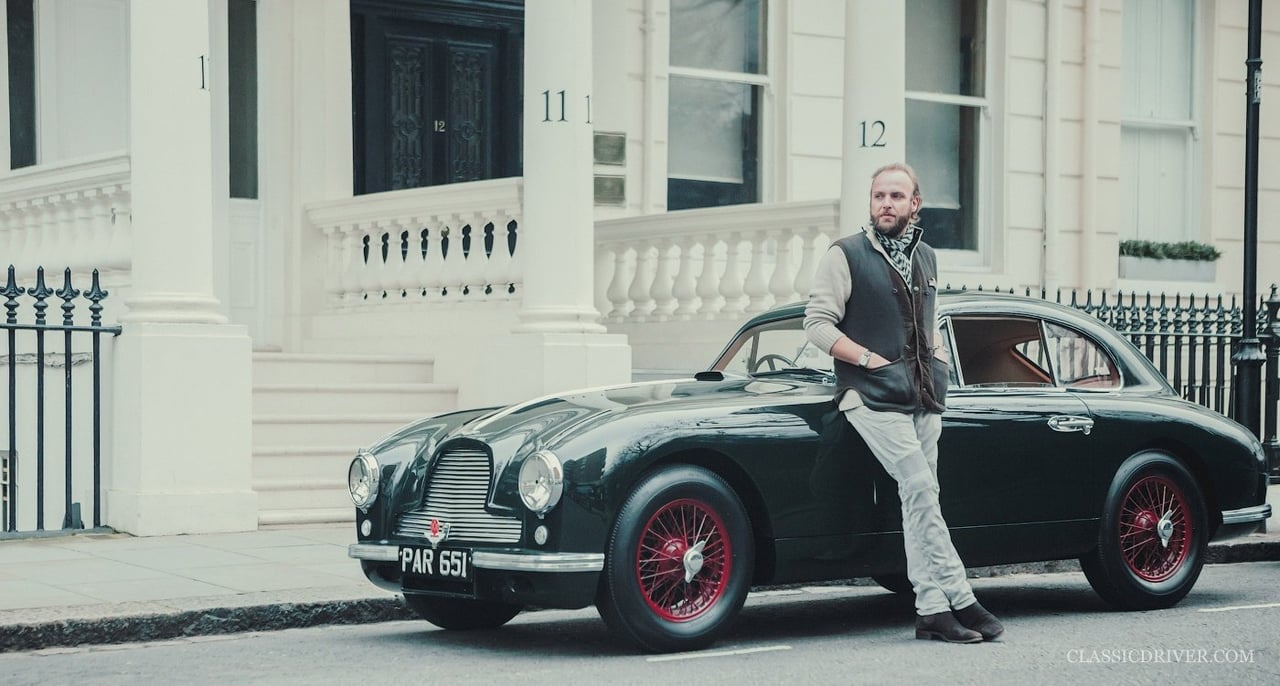 Victor Gauntlett, the commonly held 'saviour' of Aston Martin, owned this fabulous Aston Martin DB2 twice. We seized the chance to reunite his son Richard with the car to see what memories it would conjure.
After its dominant Le Mans victory in 1971, this Martini-liveried Porsche 917K was retired, and has not been fired up since. It is a one-hit wonder in the most wonderful sense.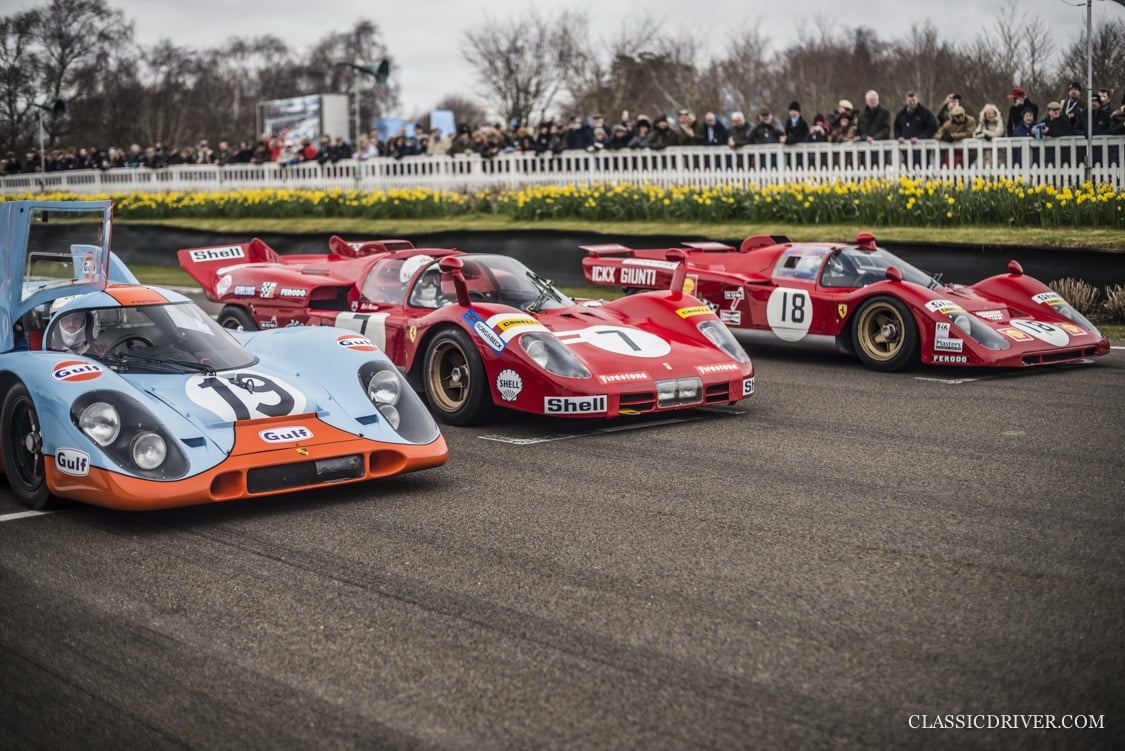 Few would disagree when we say the highlight of the 74th Goodwood Members' Meeting was the Group 5 prototype demonstration, which saw a baying pack of Ferrari 512s, Porsche 917s and Lola T70s take to the historic circuit.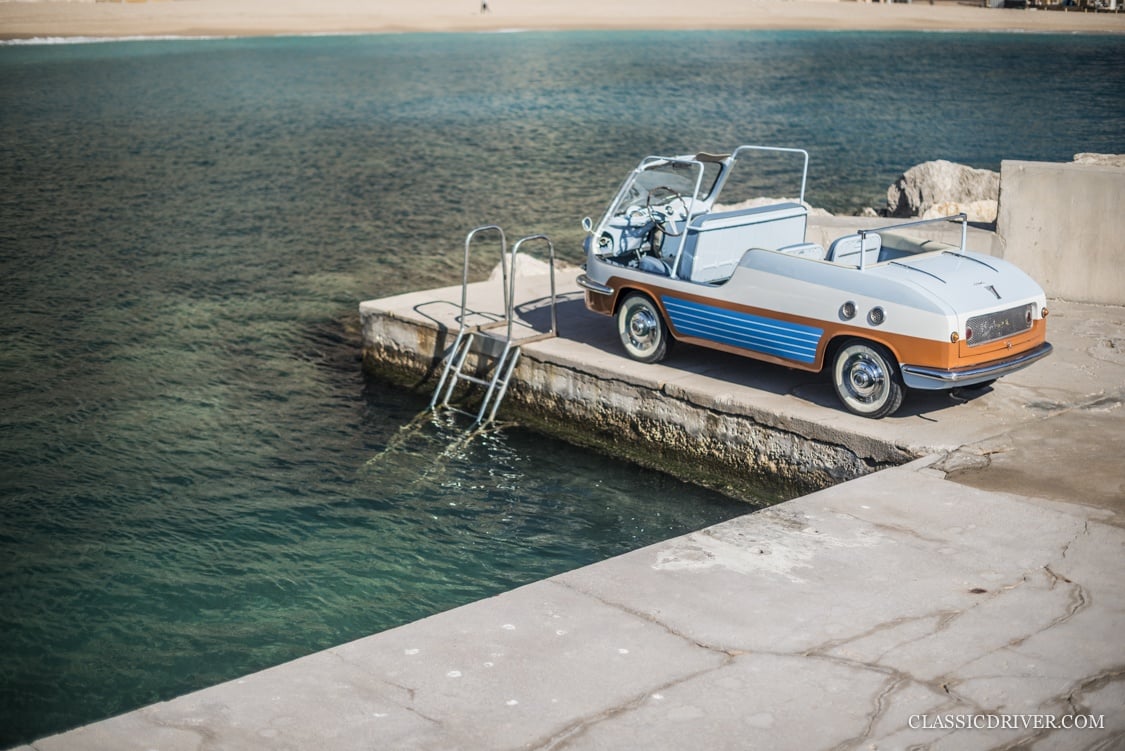 Collectors have gone berserk for the Riviera beach shuttles from la dolce vita era, which is ironic considering their humble origins. We gathered a charming quartet in the most appropriate location possible: Monaco harbour.
Is this the perfect tribute to Ettore Bugatti's greatest success? The final Veyron Grand Sport Vitesse built, its owner specified it in homage to an example of Ettore's brilliant Type 35 Grand Prix car.
If you're looking for a classic car in Berlin, you'll no doubt happen across Thiesen's extraordinary showroom in the Classic Remise.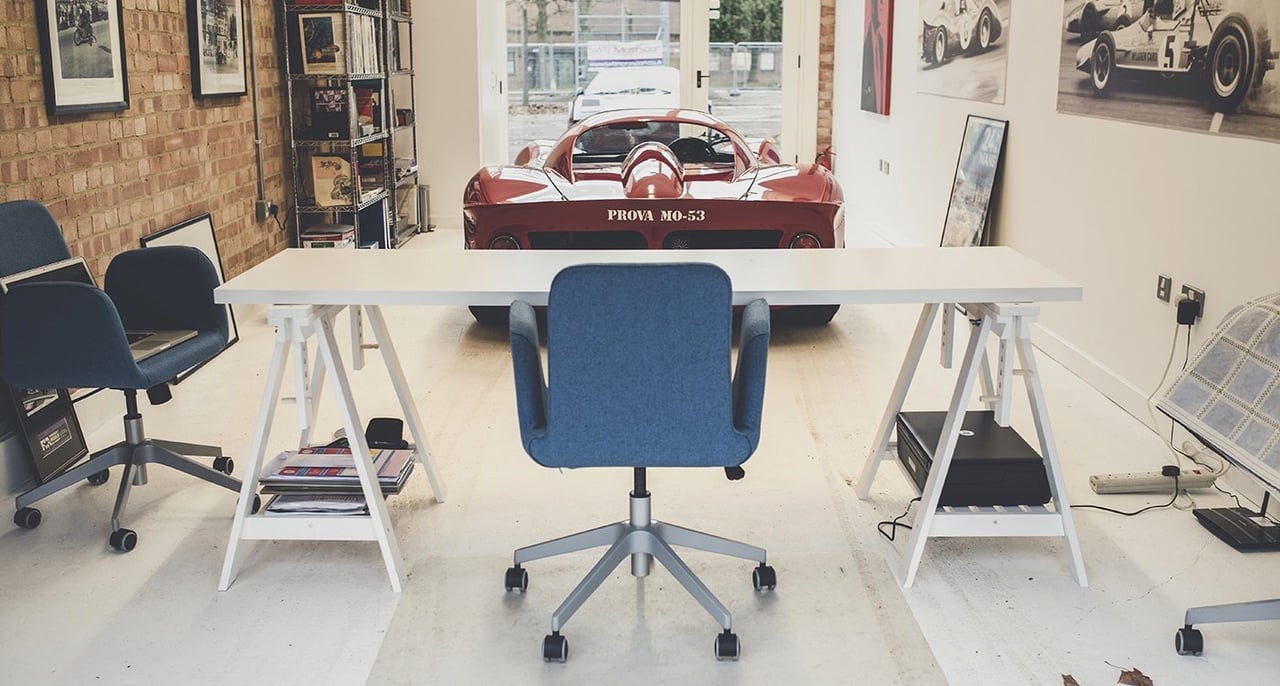 Operating from a boutique-style showroom that was formerly an RAF fuelling shed, Legends Automotive is, coincidentally, fuelled by a fierce passion for historic cars, particularly those designed for the racetrack.
Who wants a Mercedes-Benz 300 SL in silver? This cyan-coloured 'Gullwing' emerged for sale in the Classic Driver Market just in time for the summer.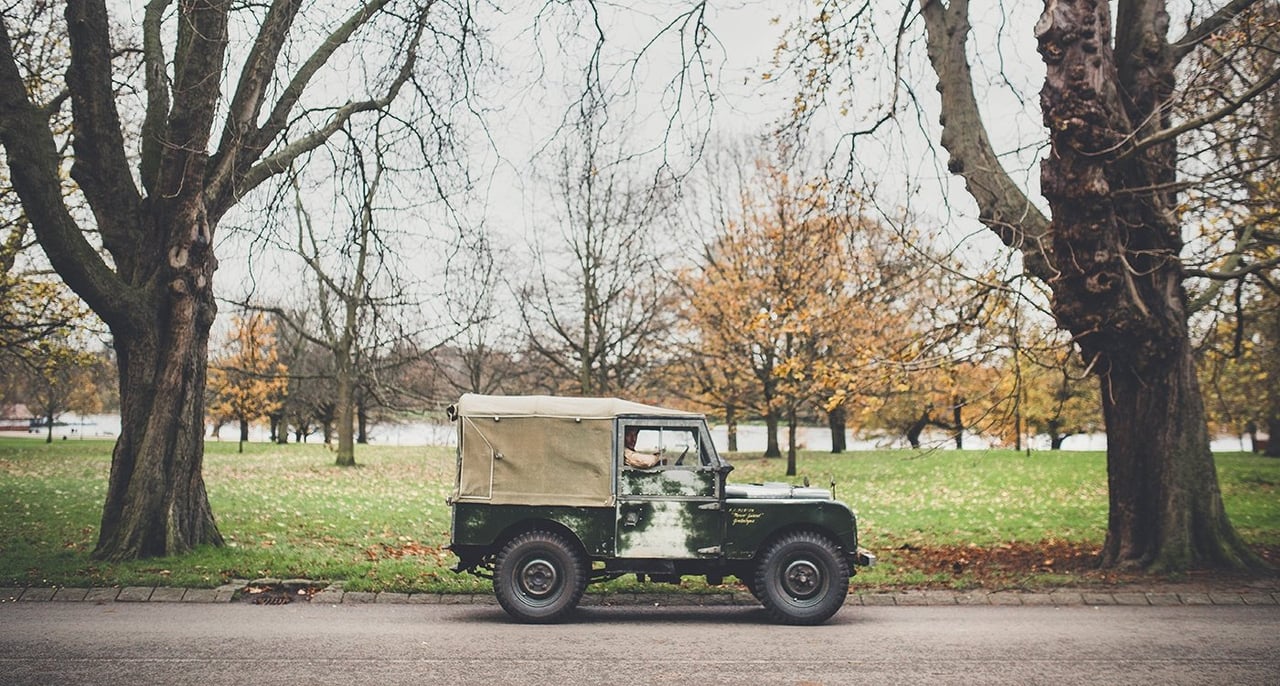 After spending decades Down Under, this extraordinarily original Land Rover Series 1 – affectionately dubbed the 'Old Green Girl' by its first owner – returned to England. We showed it the sights.
Ahead of the Monaco Historic Grand Prix and the Mille Miglia, we visited JD Classics to see just what it takes to prepare no fewer than 11 historic racing cars for such significant events.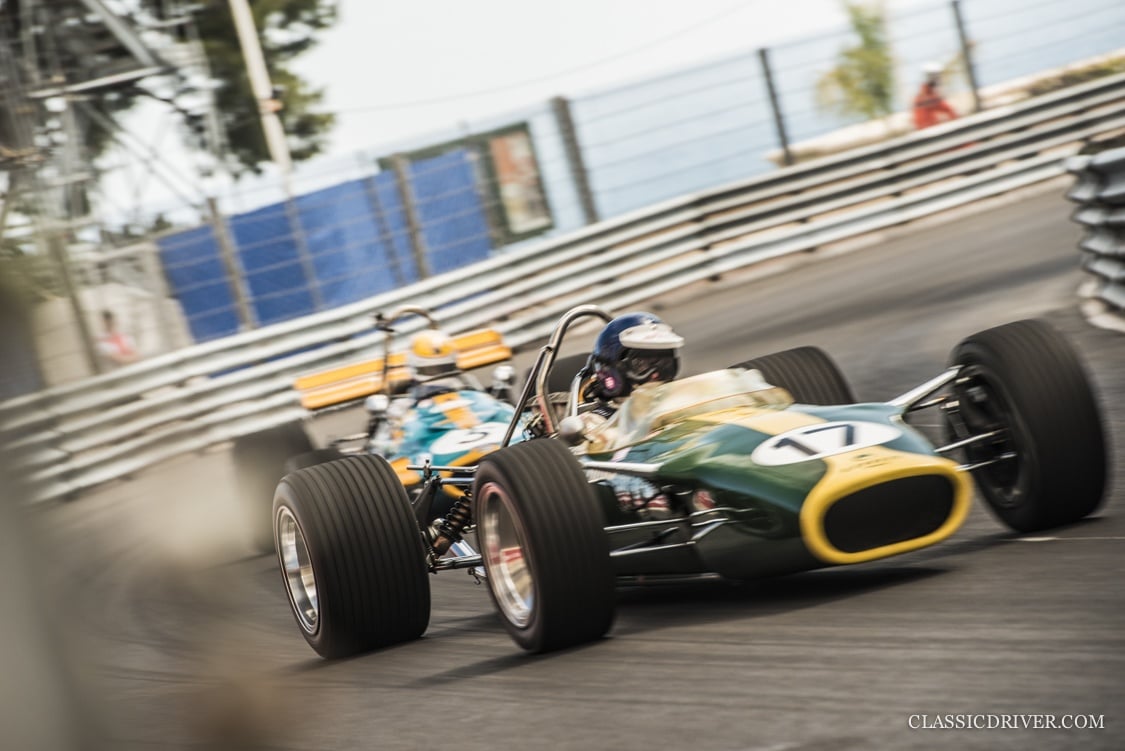 Once every two years, the glamorous principality of Monaco briefly returns to its former golden-era beauty for the Grand Prix de Monaco Historique. We sent Monaco first-timer Rémi Dargegen to document the occasion.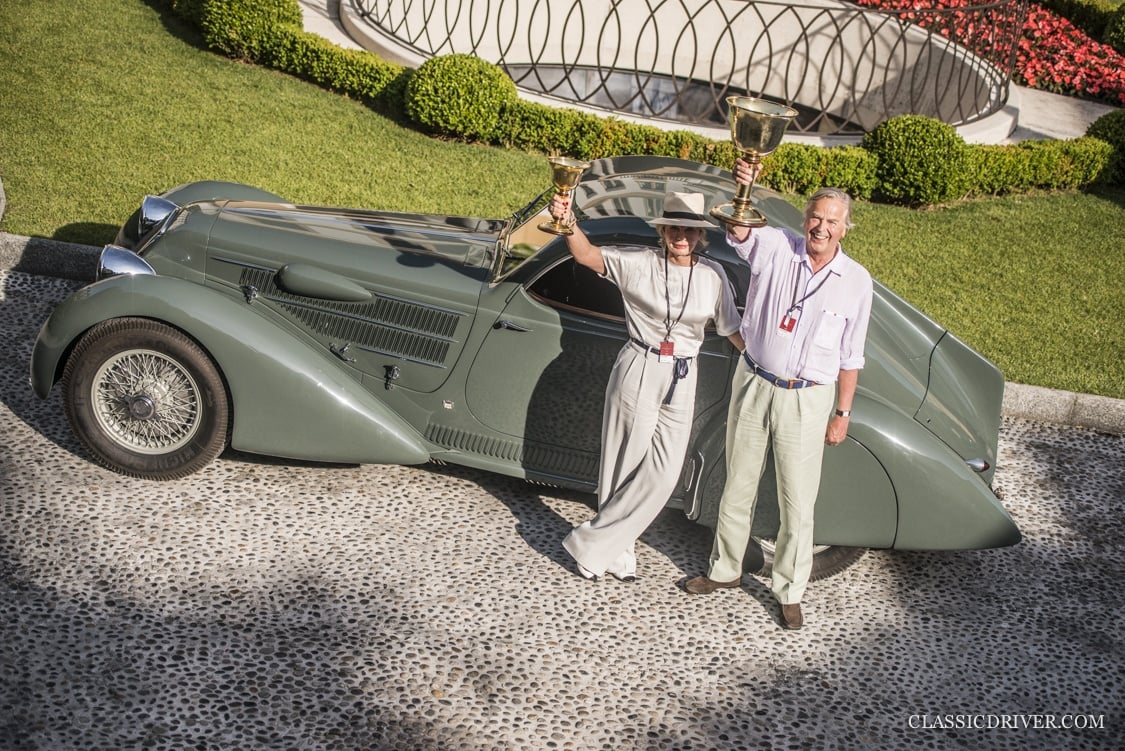 For 2016's Concorso d'Eleganza Villa d'Este, the organisers placed heavy emphasis on modernising the history-steeped event. But was it a successful rejuvenation?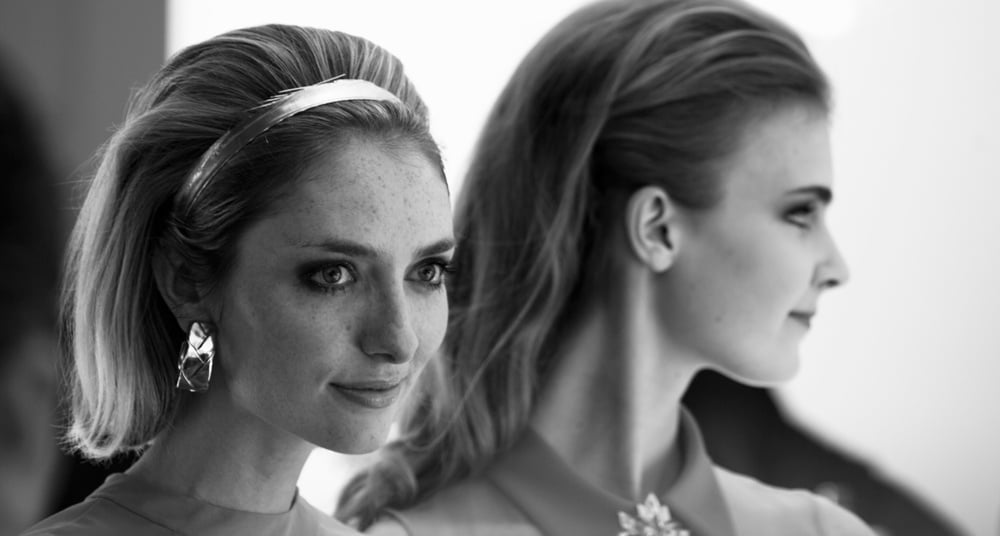 Villa d'Este once again cemented itself as the world's most beautiful concours competition, and we're not just talking about the cars...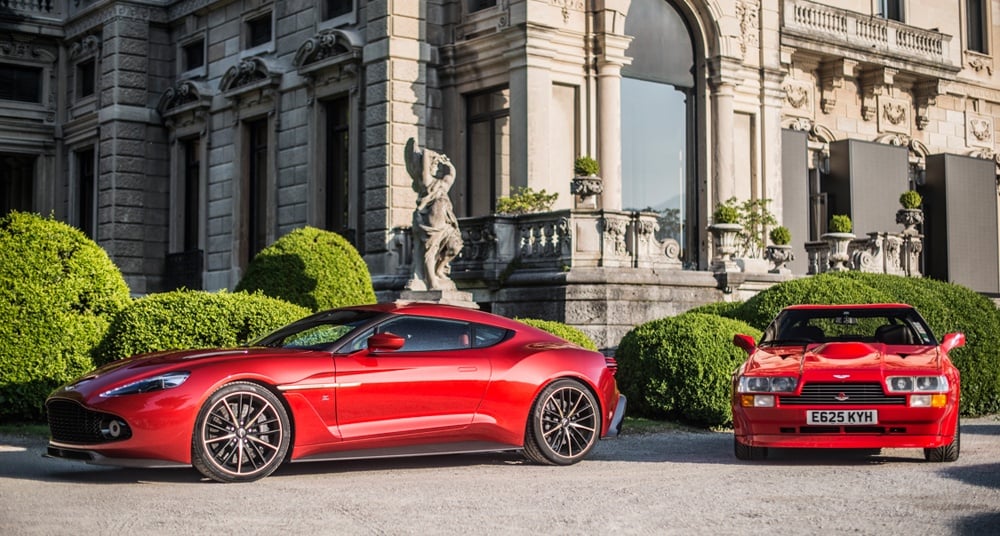 Aston Martin also deemed it the perfect setting in which to reveal its new Zagato-bodied Vanquish. For historical context, there was also a V8 Vantage Zagato from the 1980s on hand.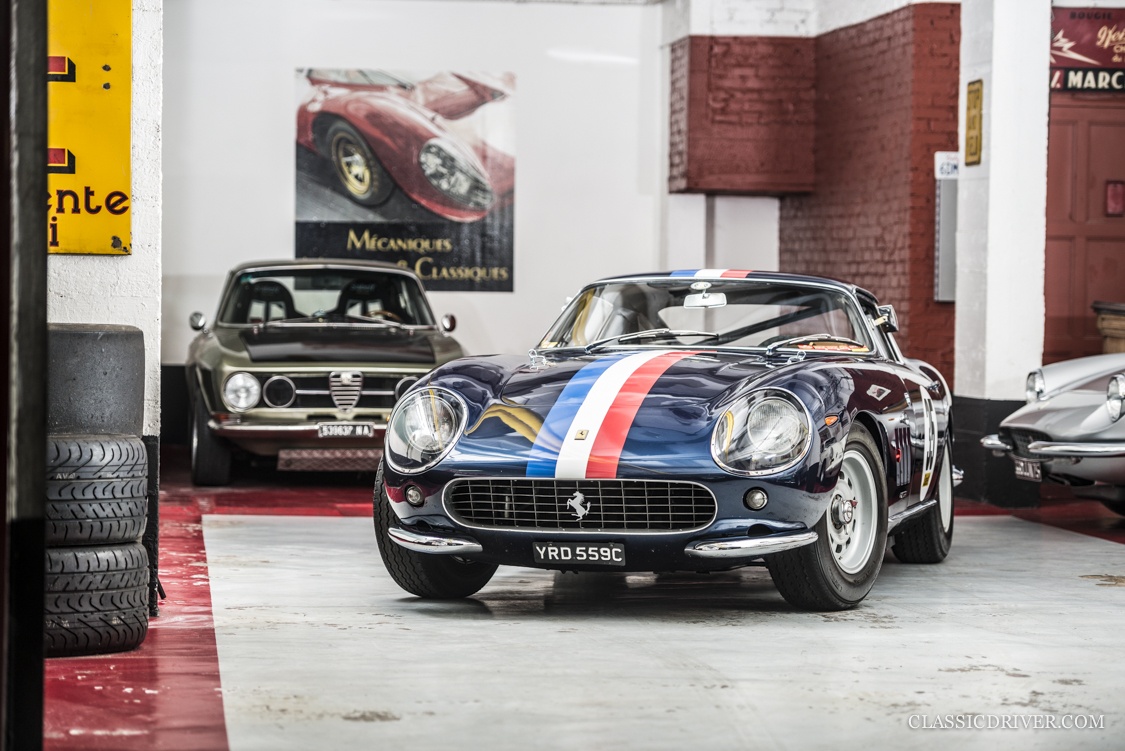 Like many good love stories, the tale of this French Ferrari 275 GTB began with alcohol. It was delivered to a flamboyant 'Champagne Count' who, bizarrely, kept it for only a very short time.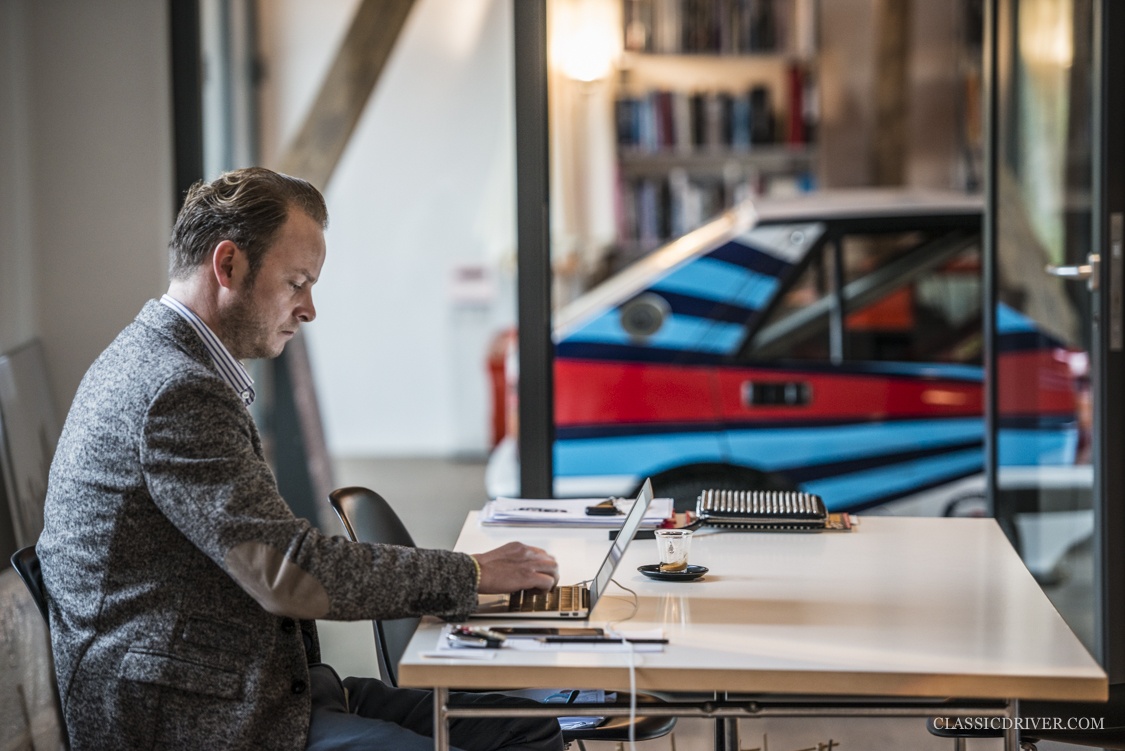 One of the most progressive minds of the classic car scene, Jan b. Lühn took the time to tell us about his pop-up showrooms, significant customers and the future of trading classic cars.
This was one of the most memorable (and glorious-sounding) days of 2016, gathering Ferrari's limited-production knife-edged specials – the 360 Challenge Stradale, 430 Scuderia and 458 Speciale – to try to understand why they're suddenly so collectable.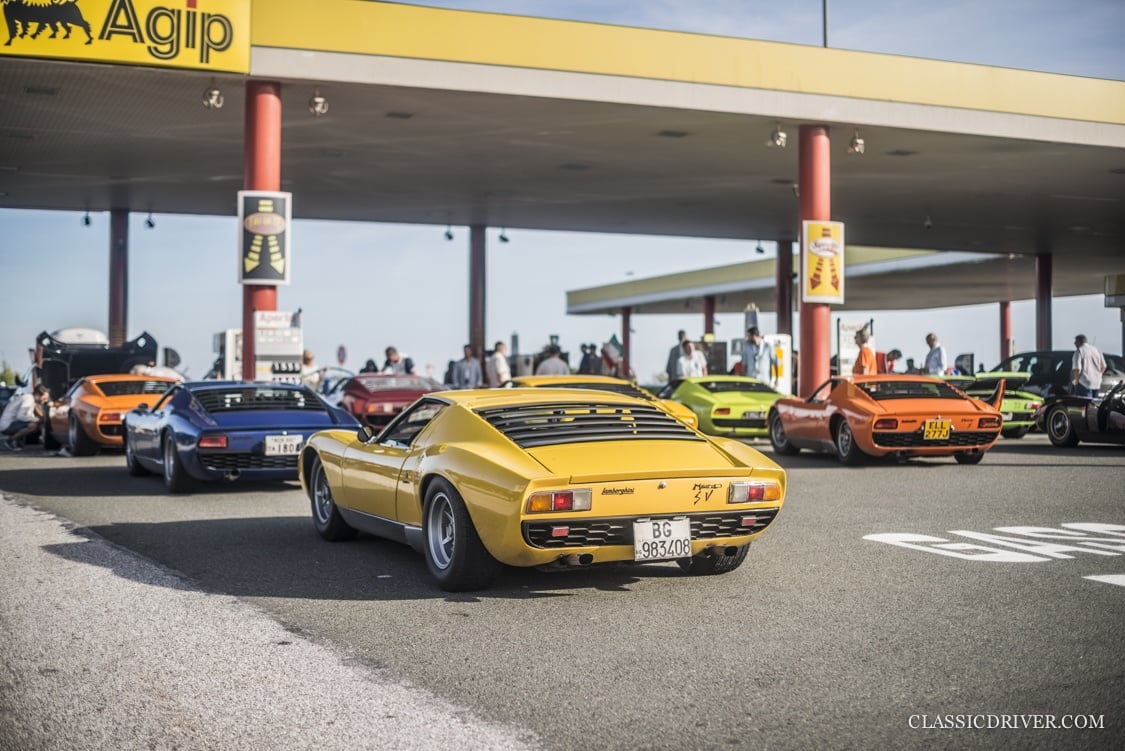 The Lamborghini Miura turned 50 this year, and to celebrate the occasion, the Sant'Agata marque invited 20 owners on an unforgettable tour through Italy. We sent Rémi Dargegen to rage with the bulls.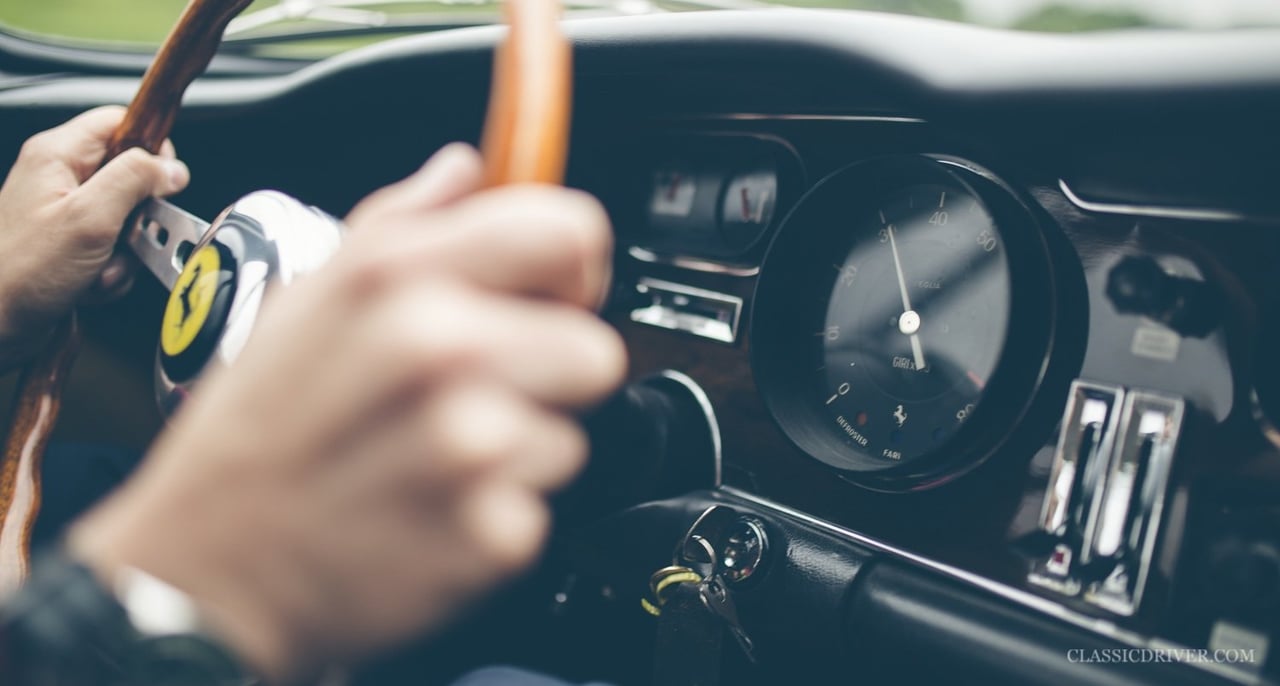 Just 239 short-nosed Ferrari 275s were ever built, of which just a handful was painted 'Verde Pino' like this sensational example. Naturally, it had us green with envy.
Lee Maxted-Page has established himself as one of the leading historic Porsche specialists in the world – an impressive feat considering he founded his company just 15 years ago. Even Porsche would envy his automotive treasure trove.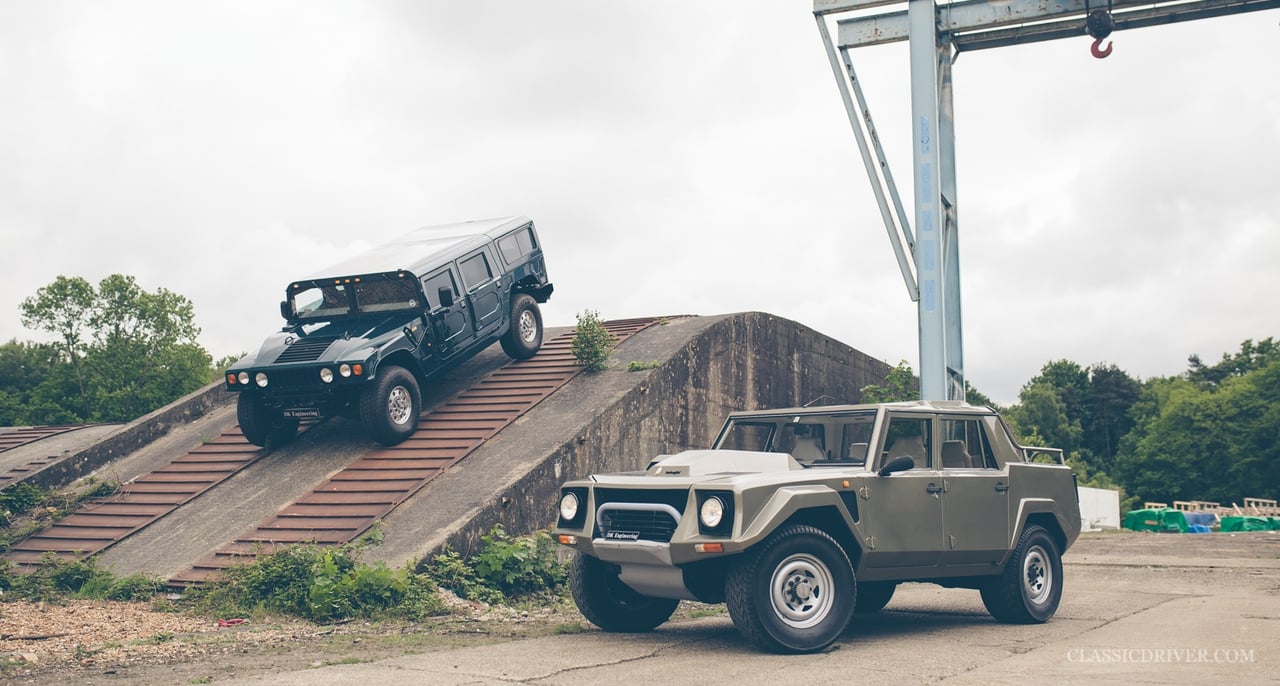 It's small wonder that action movie stars such as Arnold Schwarzenegger and Sylvester Stallone were advocates of the Hummer H1 and the Lamborghini LM02. We weighed them in.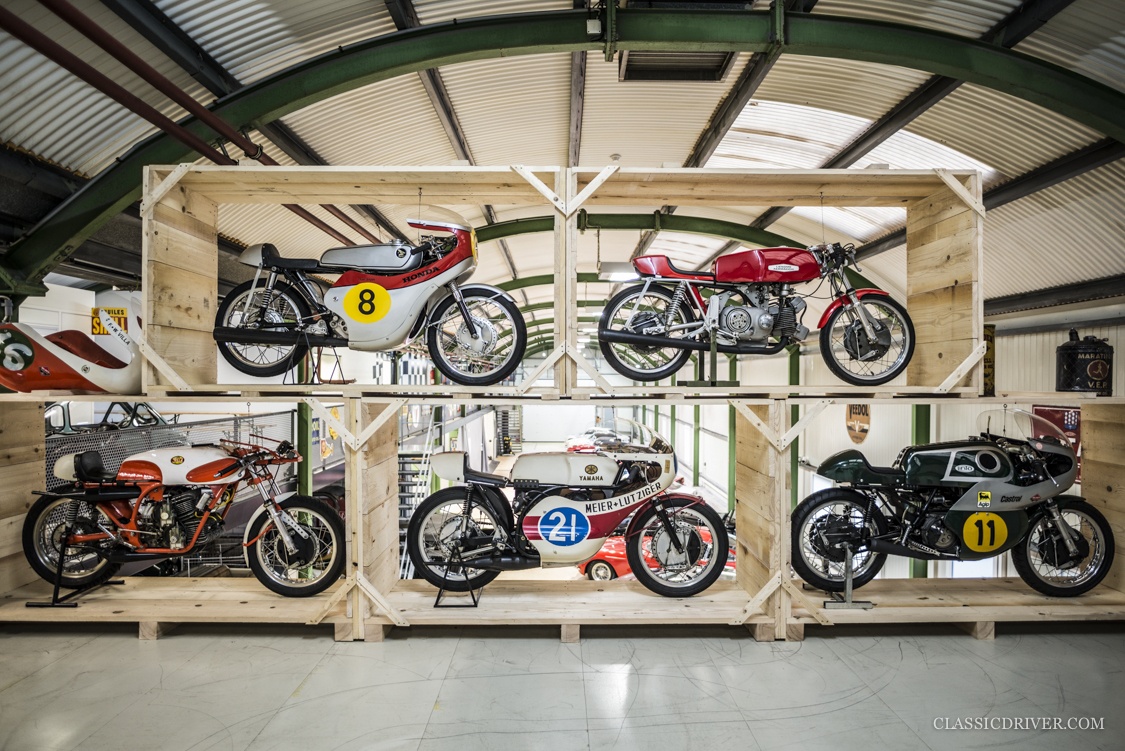 "I don't like cars found on every street corner," said Koni Lutziger when we visited his incredible showroom – a firm favourite for Swiss collectors and enthusiasts.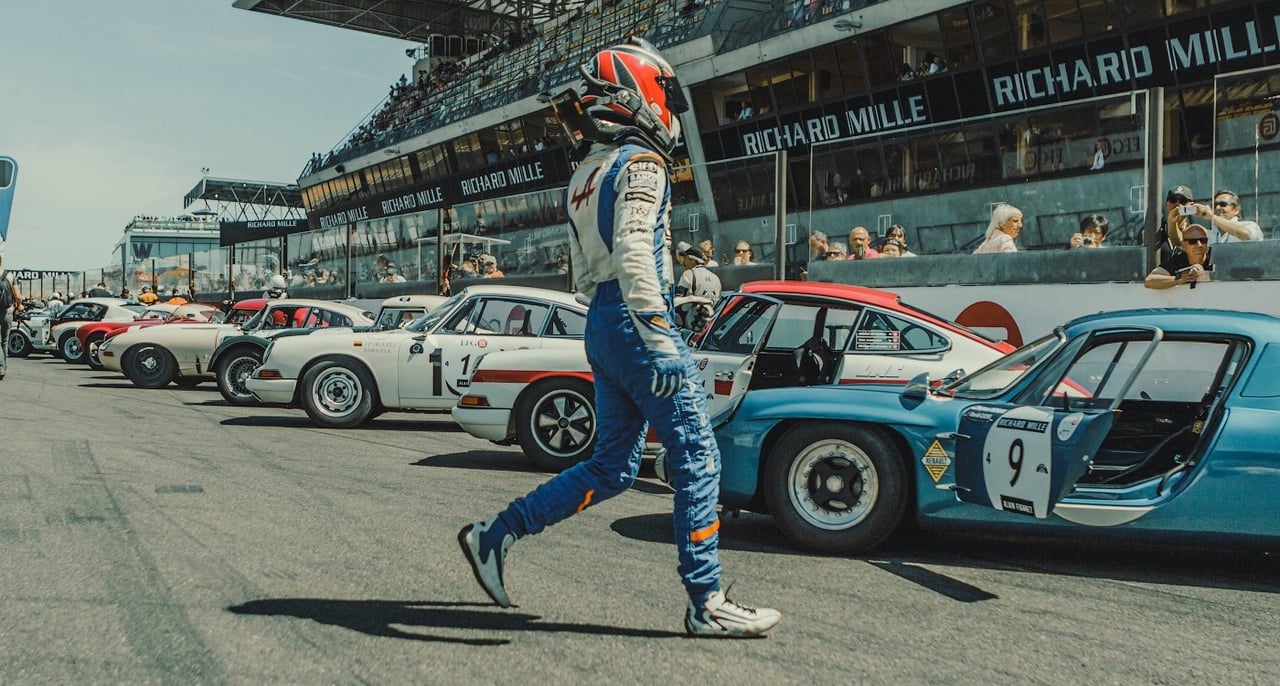 A look at Peter Aylward's gorgeous gallery from the 2016 Le Mans Classic is all the encouragement you need to book your tickets for 2018's affair. It was a boiling brew of motorsport mayhem.
Le Mans Classic was also the perfect opportunity for us to meet a number of the drivers competing, from Classic Driver dealers to motorsport legends and even royalty.
Photos: Various Classic Photographers
The second half of our best images from 2016 feature will be published on Classic Driver on 28 December.