The highlights from Rétromobile 2016
The 41st running of the Rétromobile extravaganza took place in Paris this week. Classic Driver was on location at the Parc des Expositions de la Porte de Versailles, to bring you all the highlights from the French exhibition…
Rétromobile is considered to be the calendar's opening top-tier event, and rightly so. Where else can you find World War One tanks, automotive jumble, humble car clubs and multi-million-euro collector classics all in one place? Sure, it might be showing its age around the edges, and curated with typical French abandon, but as the hundreds of dealers and high-profile collectors in attendance prove, it remains a 'must-go' event.
The new rolling Classic Driver office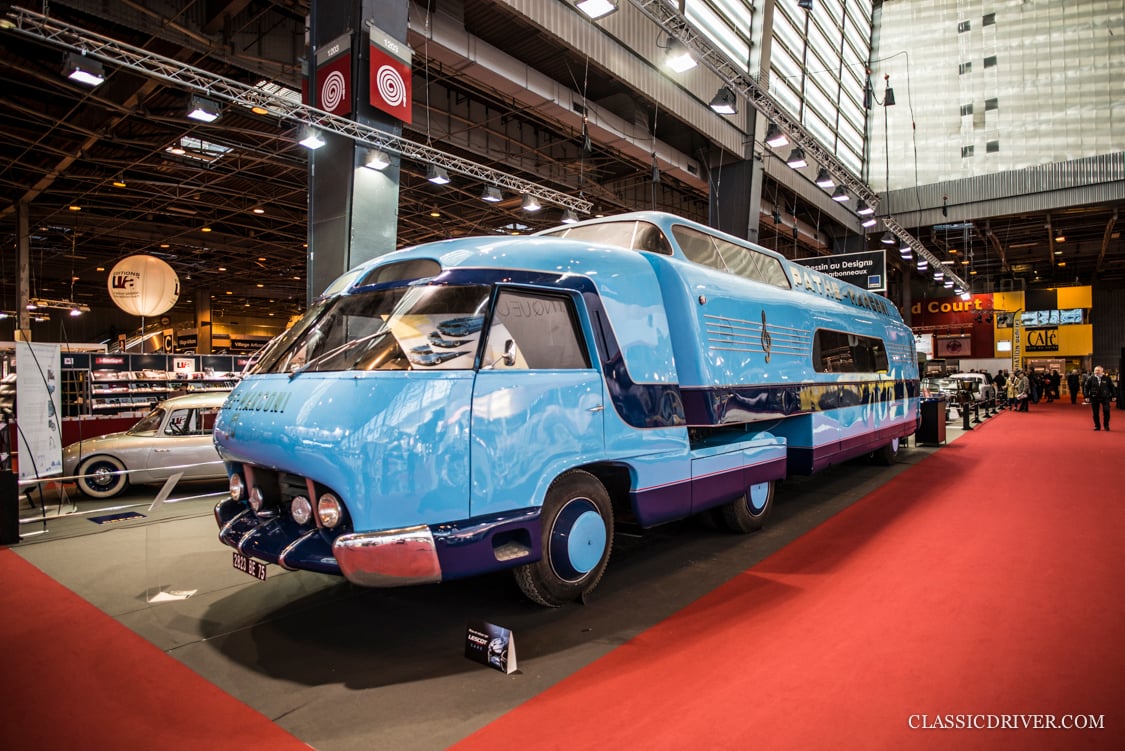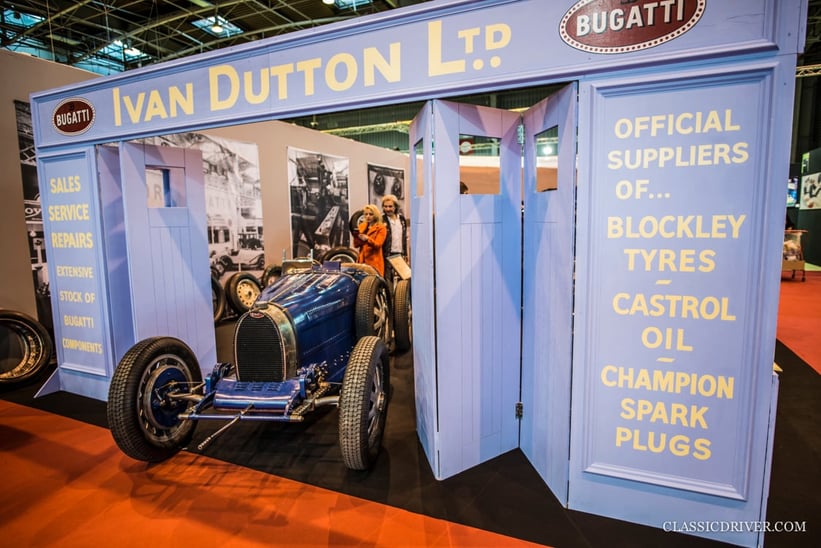 Following the familiar format, there were a number of themed displays, one of which was dedicated to the 60-year career of Philippe Charbonneaux. It was here that we found our most memorable vehicle of the entire show: the extraordinary Pathé-Marconi bus, indicative of the 'modern age' designer's creativity, and certainly our idea of the ultimate Classic Driver mobile office. Elsewhere, a large wall was adorned with a plethora of large-scale photographs by Jacques Henri Lartigue, many of which were intimate portraits of such racing heroes as Steve McQueen and Jackie Stewart. And, talking of artwork, there were countless stalls selling paintings, prints and sculptures, including Unique & Limited which showed off its new print featuring a Bugatti Type 35 at the Targa Florio.
A diminutive Dino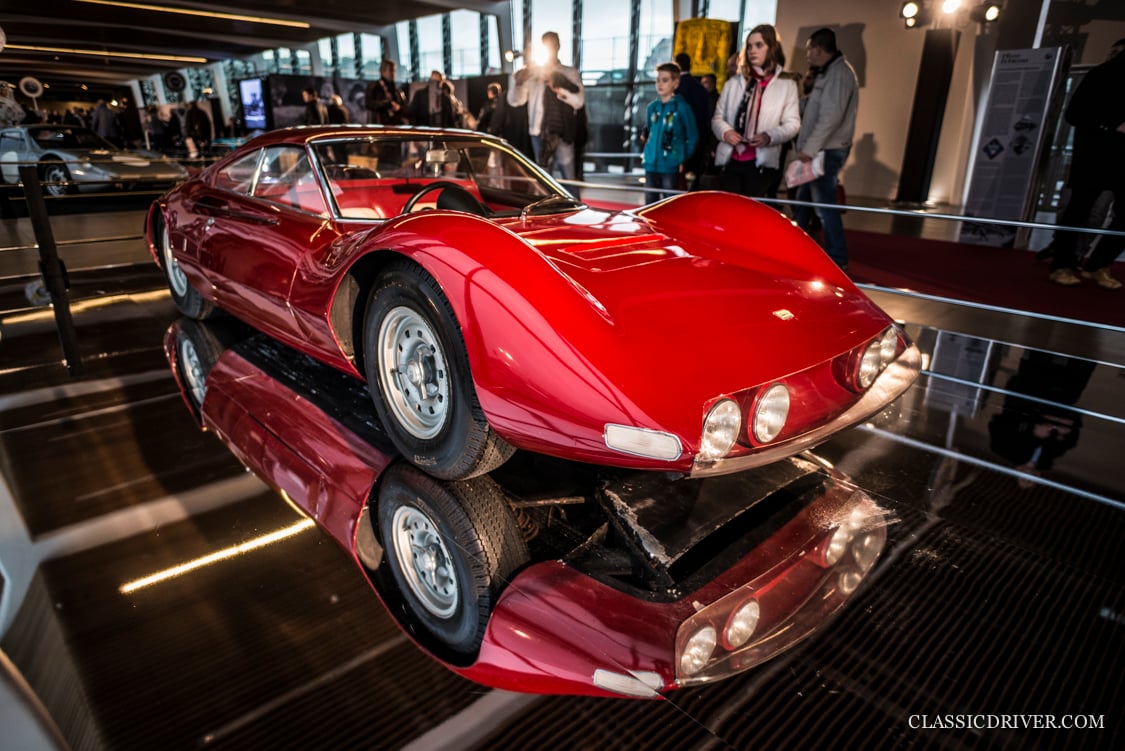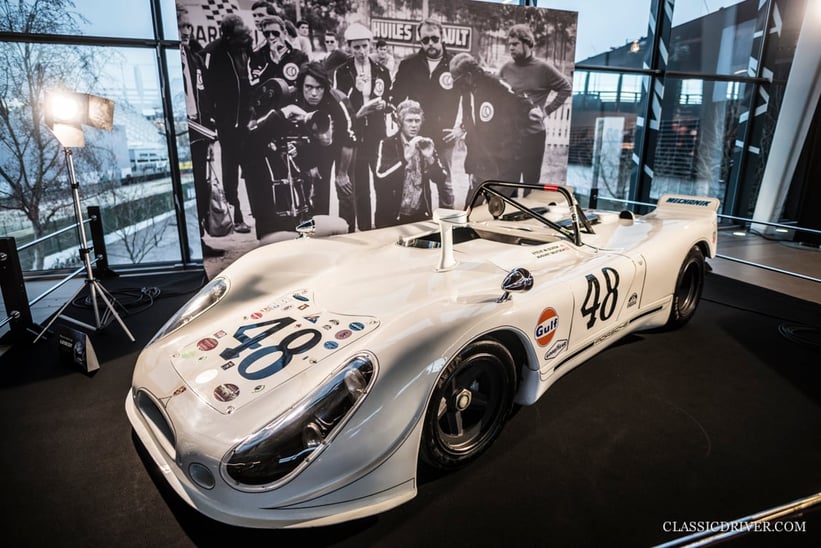 A stark contrast to the comparatively huge sports cars of today, the Ferrari 'Dino' Berlinetta Speciale Pininfarina prototype drafted in from the Automobile Club de l'Ouest's Le Mans-based museum stunned us with its diminutive dimensions. It featured as part of a number of other museum pieces assembled to celebrate 110 years of the important French automotive body. The aforementioned museum is rather well curated, and if you're Le Mans-bound later this year for the 24 Hours or the Classic, make sure you find time to stop by.
A place to be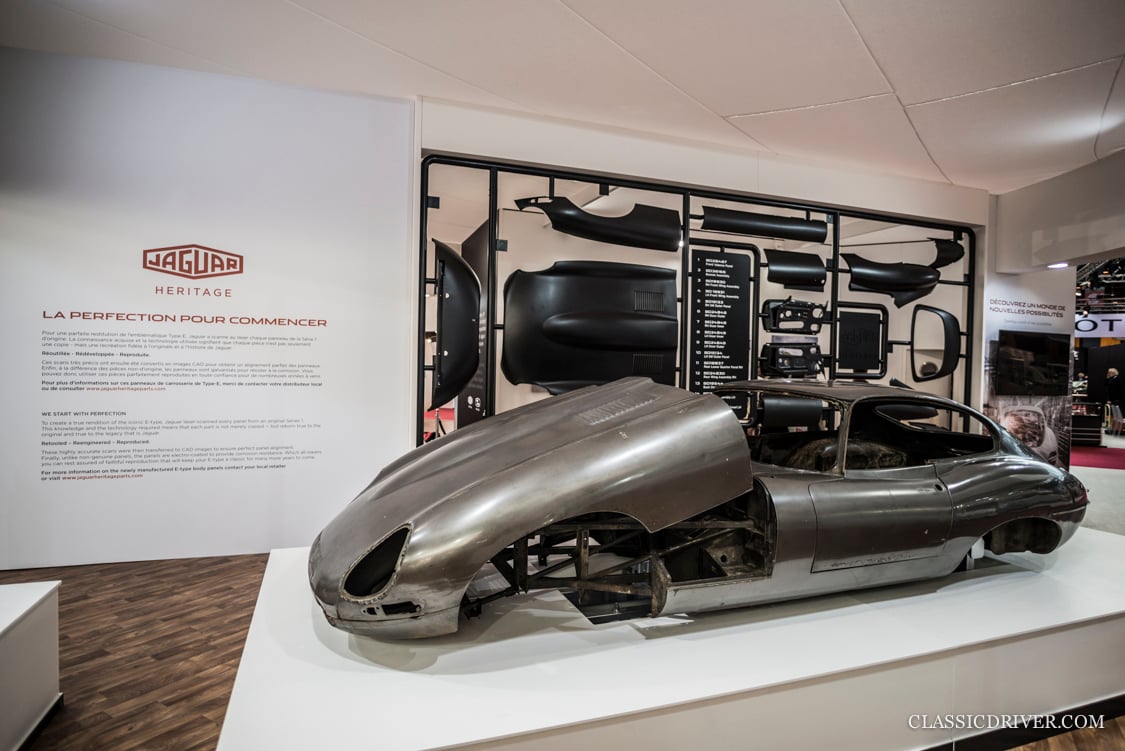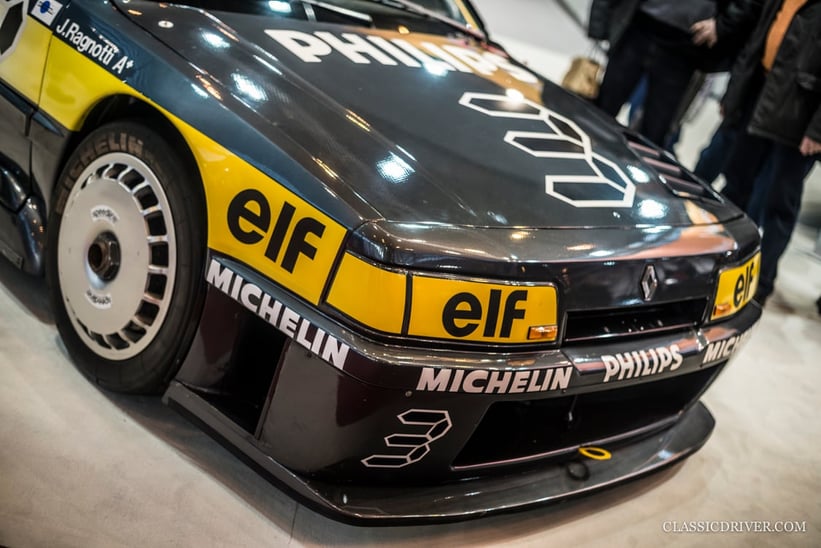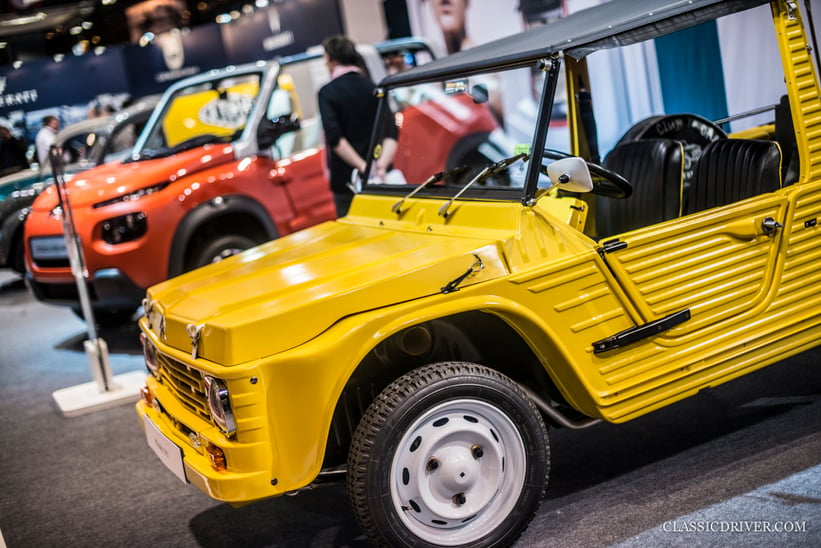 Now fully awake to the value of our ever-burgeoning trade, many manufacturers chose Rétromobile to exhibit their wares with more extravagance than in previous years. Celebrating 110 years of motorsport activity, Renault brought along 17 significant cars from its history, our favourite being the boxy late-1980s 21 Turbo. Jaguar Heritage showed a bare-metal E-type to advertise its restoration activities, while Citroën showed both the old and new versions of the Méhari. We spied car collector extraordinaire Peter Mullin checking out the cult-classic beach car, proving the scope of his passion for French cars.
The female factor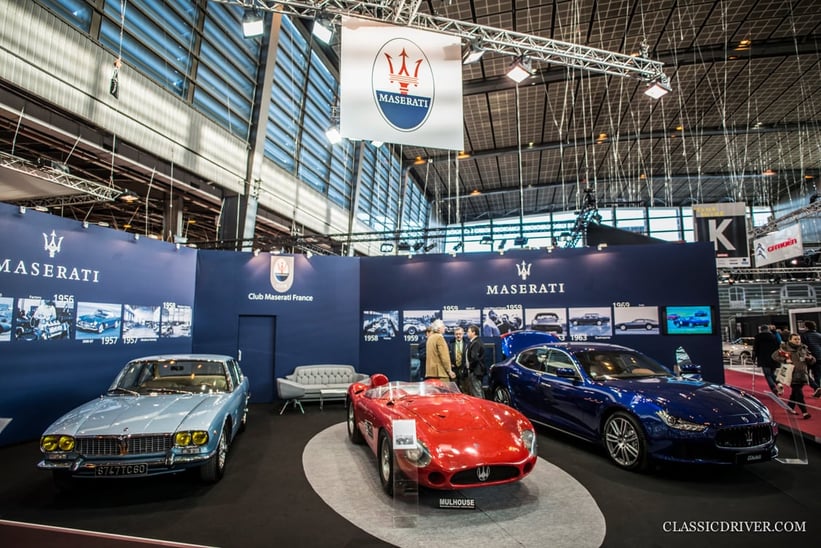 Touring celebrated its 90th anniversary in style, proudly presenting two world-class restorations – a one-off Frua-bodied Maserati A6G, and the Ferrari 275 GTS formerly owned by the American actress Racquel Welch. Welch and said Ferrari are no strangers to Classic Driver, having starred in one of our most popular Snapshots to date. Mercedes-Benz, Porsche, Maserati and Bugatti's Dusseldorf arm were also in attendance – on Bugatti's stand we were able to see Etienne Salomé's striking Type 57SC Atlantic sculpture in the metal for the first time.
French flavour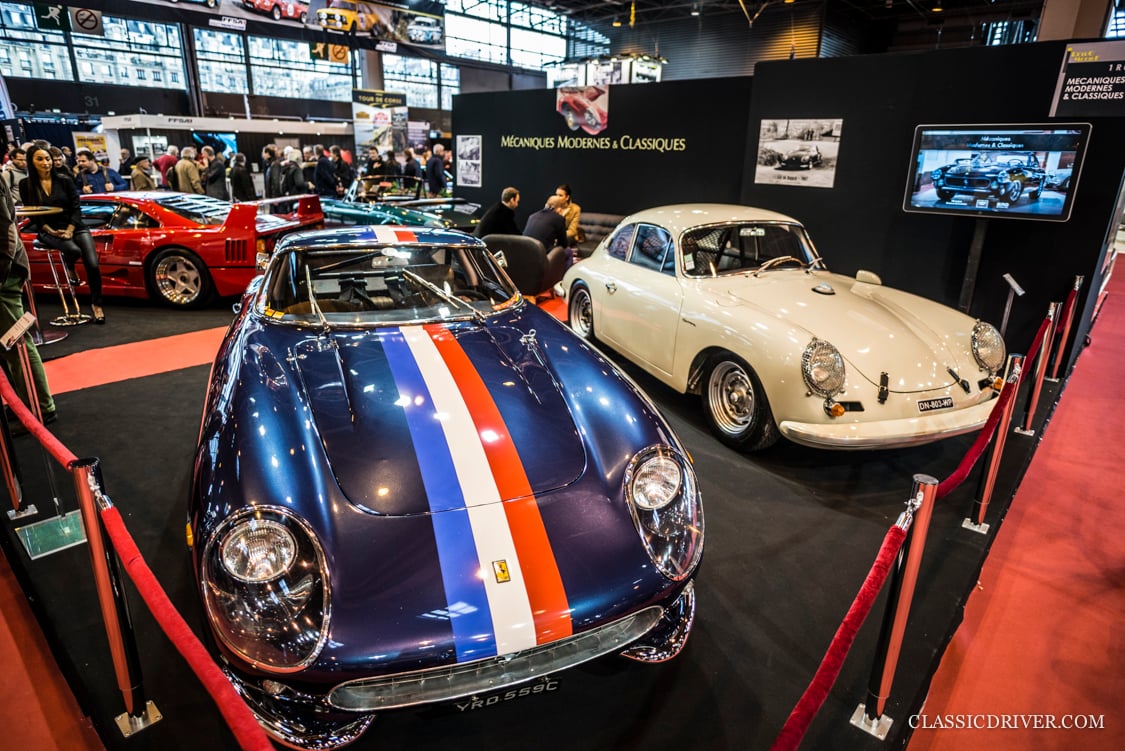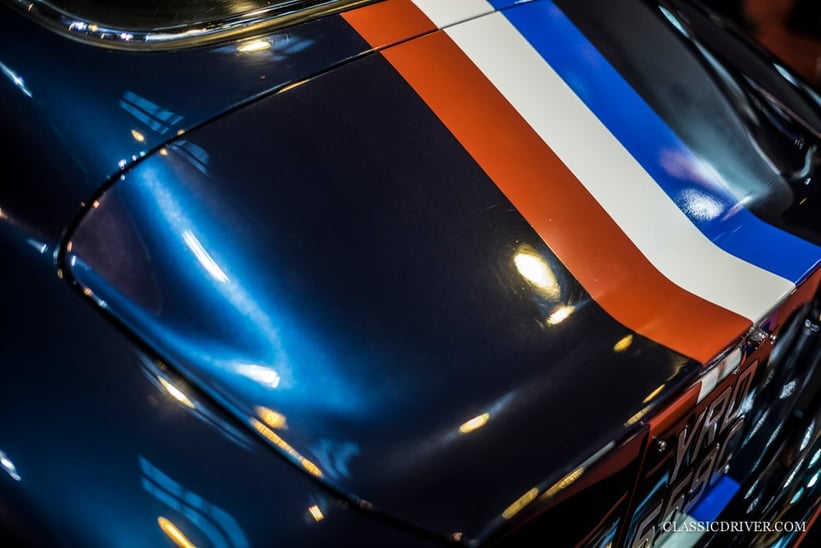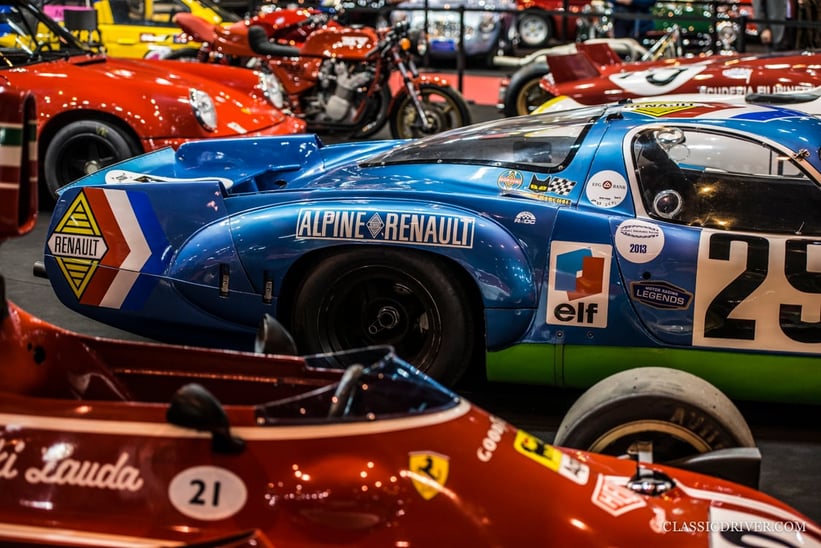 Unsurprisingly, there was a distinct French flavour to the event, and what colour best epitomises our Gallic friends' automotive heritage? Why blue, of course. We fell head-over-heels in love with the deep shade of metallic blue on Méchaniques Modernes et Classiques' Ferrari 275 GTB/2 that, with its tricolour boldly emblazoned down its spine, was the car in which we'd have most liked to cruise along the Champs-Élysées (providing we had a police escort for navigating l'Arc, of course). And how can we forget the brutish Group 4 Alpine A310? It had Gitanes cigarette stickers and Jean Ragnotti's name on the side – if that's not French cool, then we don't know what is. In fact, it made us wonder why there are not more high-profile events in France, given its rich history and culture.
100-year-old leviathans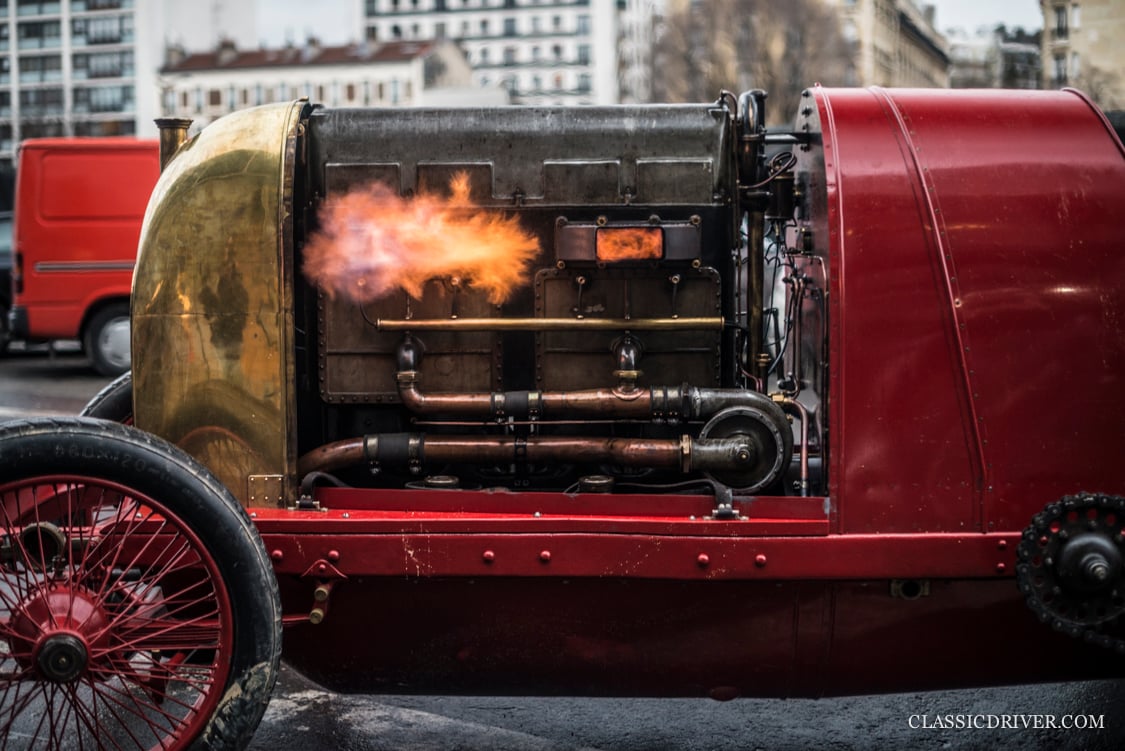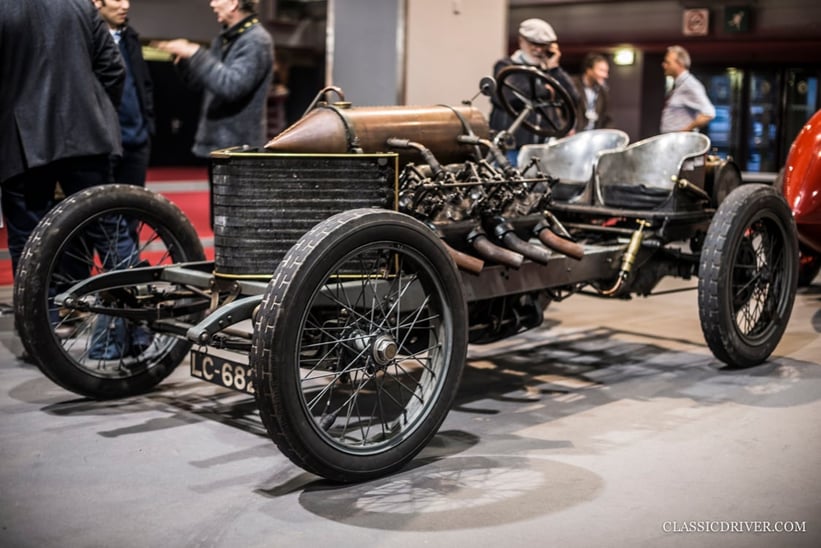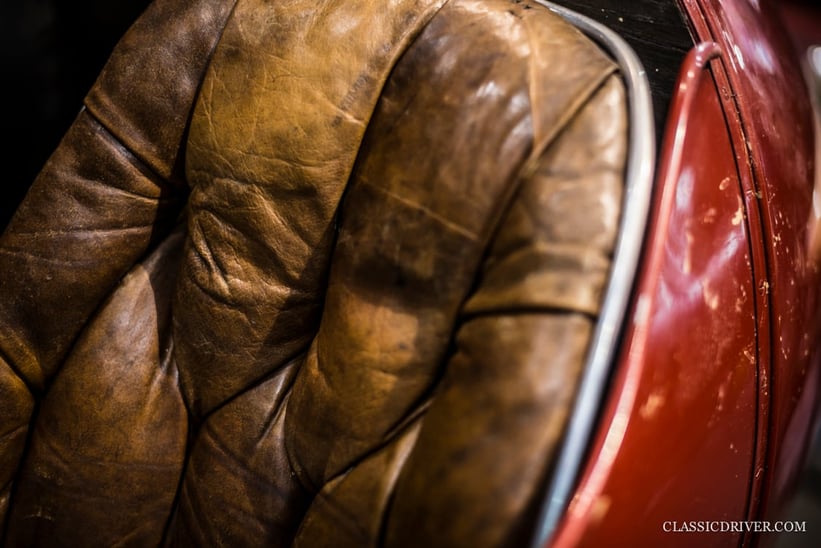 When Duncan Pittaway fired up the 'Beast of Turin', it seemed as though the entire exhibition stopped to take note. Spitting flames and shaking violently, we can't imagine health and safety officials in any other developed country would have allowed the 28-litre Fiat to be started in the middle of a too-close-for-comfort crowd. It tailed a 1905 Darracq V8 that we fondly remember sliding most of the way up the hill at last year's Goodwood Festival of Speed.
A higher calibre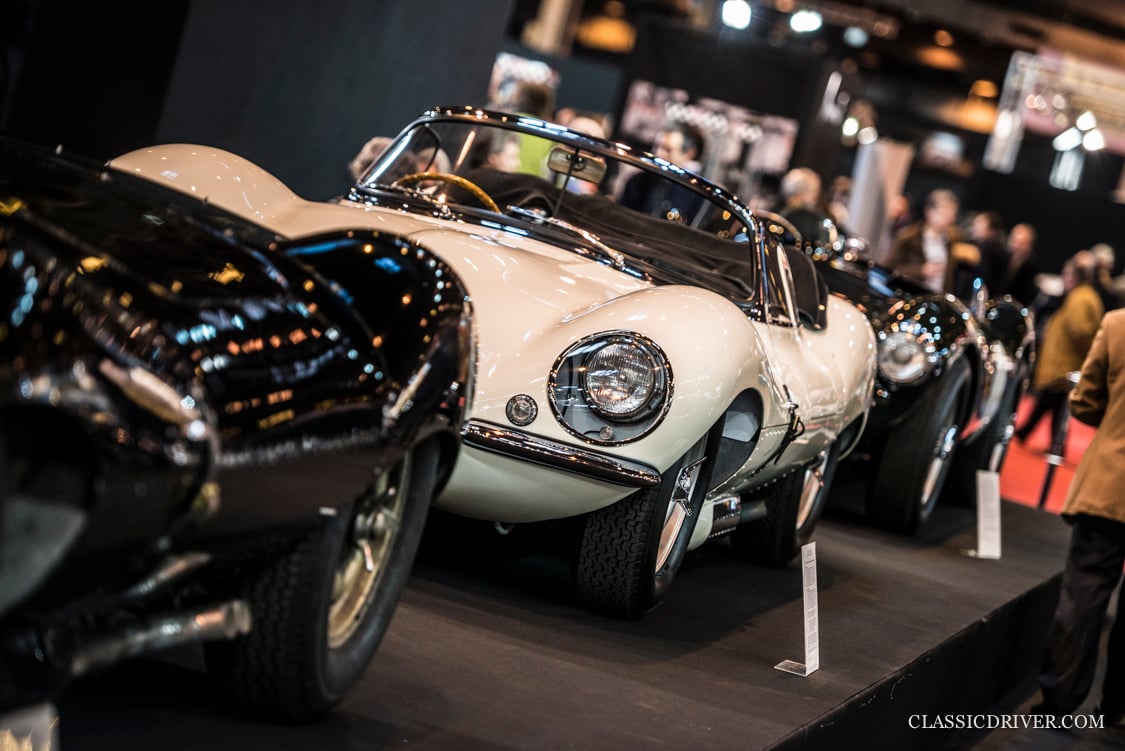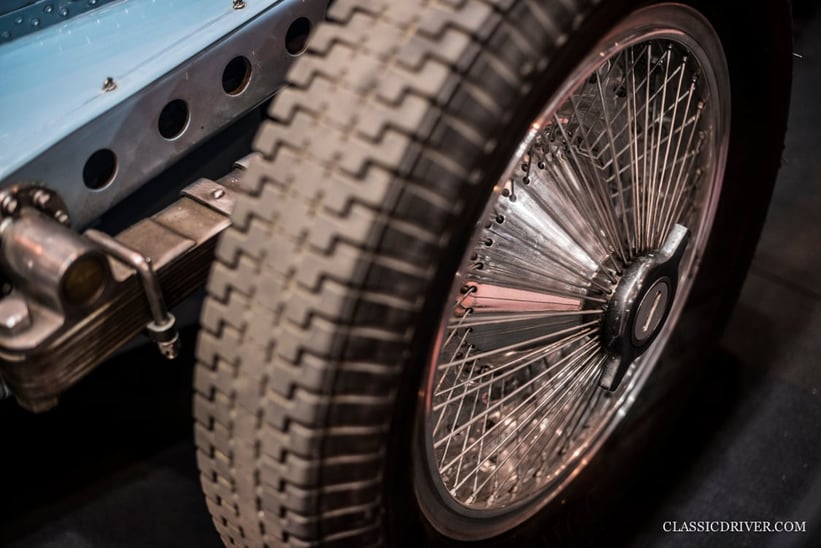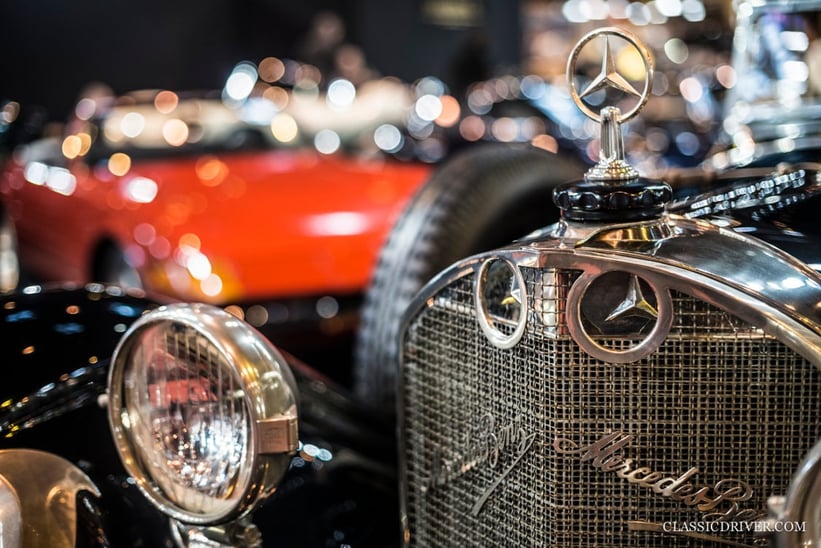 A staple of the Rétromobile shows over the last few years, Lukas Huni's stand was as awe-inspiring as ever. Though we could write a paragraph on each car's merit alone (an ex-Works Bugatti Type 59 and a gleaming white Jaguar XKSS gives you an idea of the calibre), our standout exhibit was the goliath 1928 Mercedes-Benz 680 S, with its regal Art Deco coachwork by Parisian coachbuilder Saoutchik. Just as glamorous was HK Engineering's gaggle of expertly restored Mercedes-Benz 300 SL 'Gullwings', two of which were directly connected to the 'father of modern photojournalism' David Duncan Douglas, who celebrates his 100th birthday this year.
The Classic Driver contingent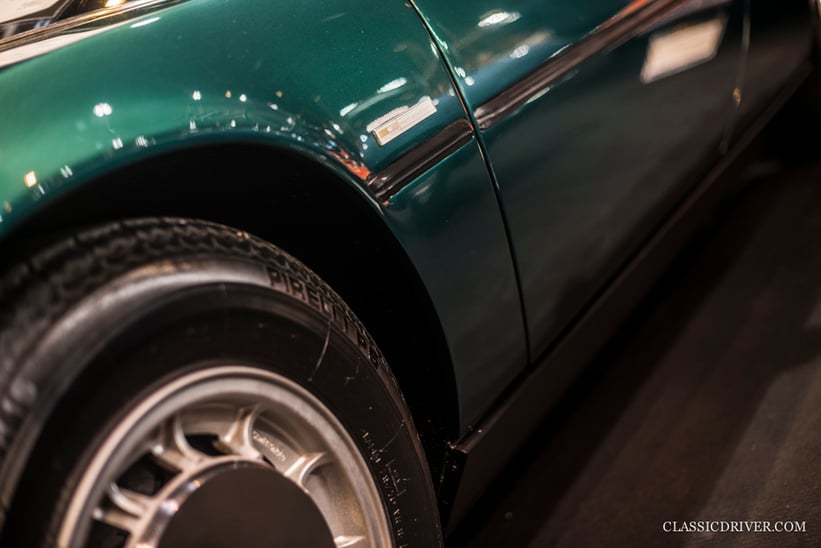 The Gallery Brummen displayed a selection demonstrating the variety of its vast inventory, including the very first production Maserati Bora and a wonderfully original matching-numbers Ferrari 246 GT, in an unusual yet flattering shade of orange. Thiesen was equipped with, among other delights, a 1930 Blower Bentley, while Serge Heitz claimed, in our opinion, the most attractive stand with his beautiful collection of Porsches. He had all-but-sold the menacing black 356 Speedster when we visited, and it looked like the ultra-desirable silver 1966 911 S was heading the same way. FA Automobile also had a 911 S, whose corduroy interior and wonderful external patina drew our eye, in addition to the Carrera RS traffic light we previewed last weekend.
War horses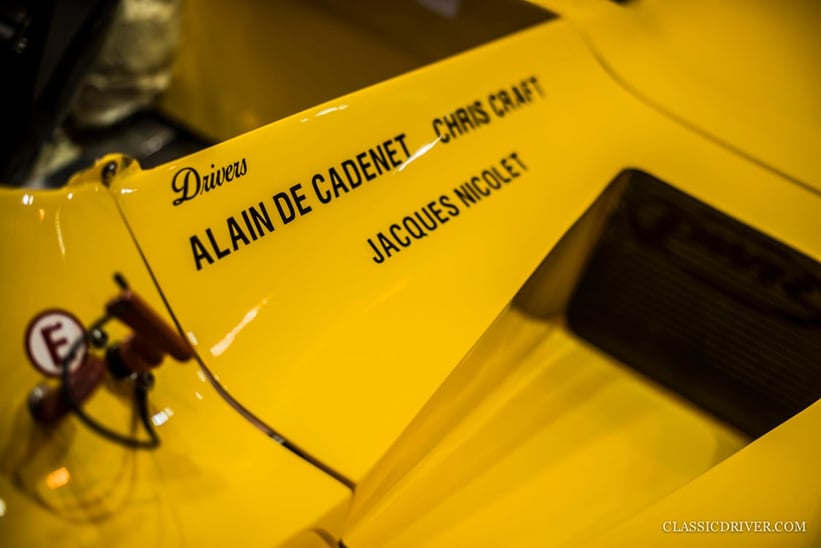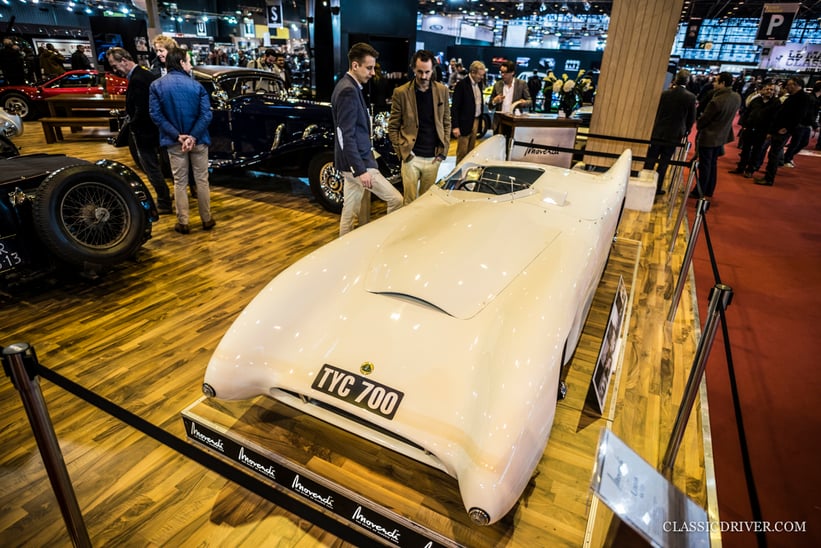 A Camel-liveried Lancia 037 vied for attention on the Ascott Collection's stand with the jewel-like 1972 Duckhams LM that Gordon Murray designed for Alain de Cadenet. The latter is a car Alain was particularly fond of, as we found out during our entertaining interview with him last year. Classic Sport Leicht, Jean Lain Vintage, De Widehem Automobiles, Eleven Cars, Monaco Legend Motors and Movendi – all Classic Driver dealers who were also very well represented at Rétromobile, and demonstrated the breadth of the Classic Driver Market.
From the London cobbles to the Parisian show floor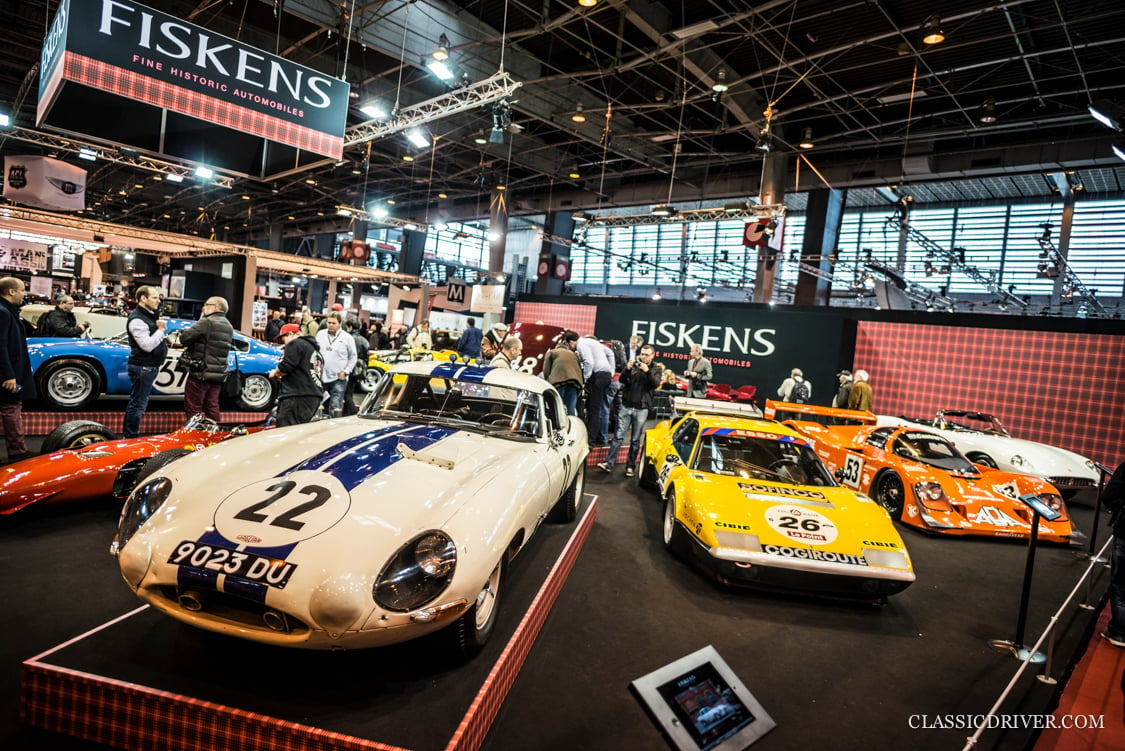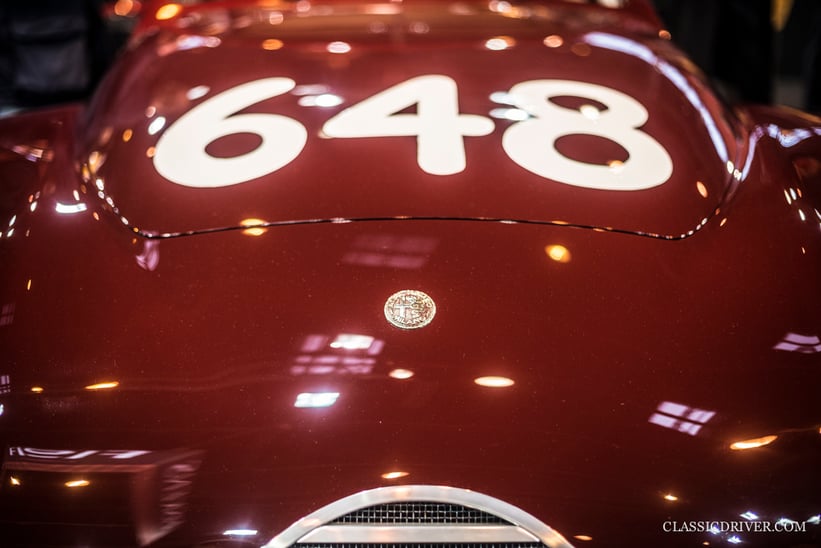 If ever there were a case to prove that UK-based dealers are at the fore in terms of quality, Rétromobile was it. Even the sneak peek we were granted of Fiskens' impressive collection last week could not fully prepare us for the splendour of its show stand, on which all 14 cars were proudly presented on plinths. Though the one-of-two coupé-bodied Alfa Romeo 6C had our (and many others') jaws dragging along the carpet, if we could have driven – or rather trailered – one car away, it would have been the imposing ex-Escuderia Montjuich Ferrari 512 M. In remarkably original condition, it evoked all the right romantic images from that golden era of sportscar racing, and with both Goodwood Members' Meeting and Le Mans Classic eligibility, we're sure it garnered plenty of interest.
The highest standard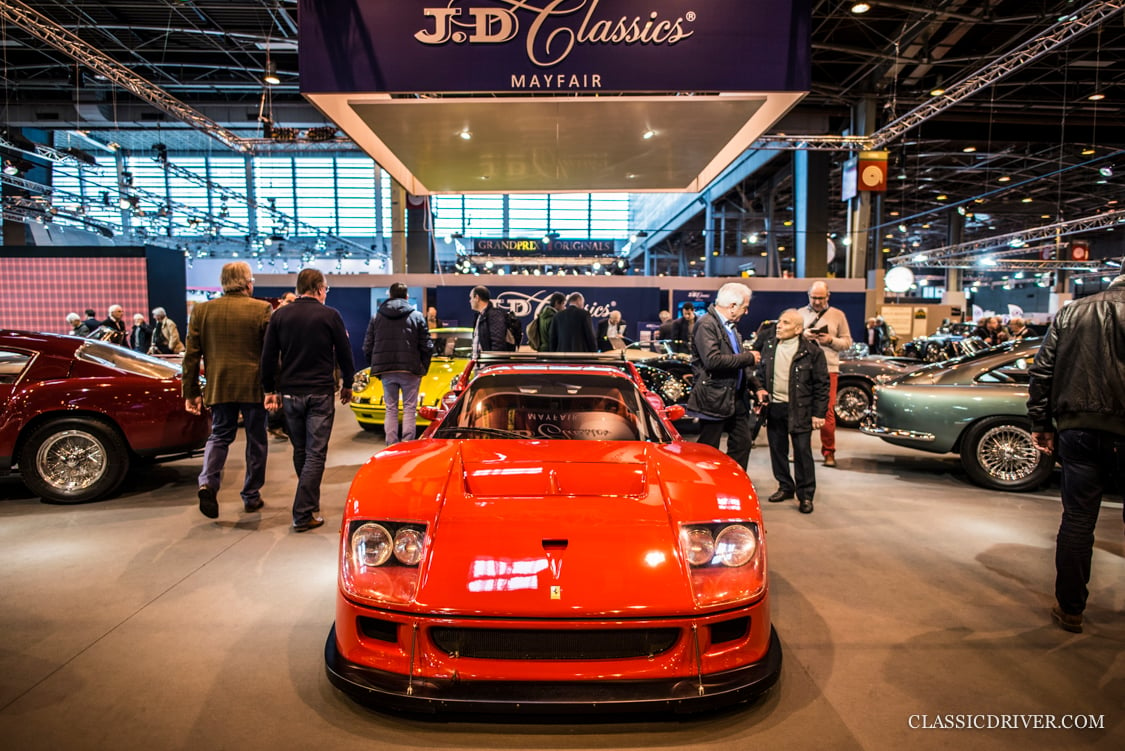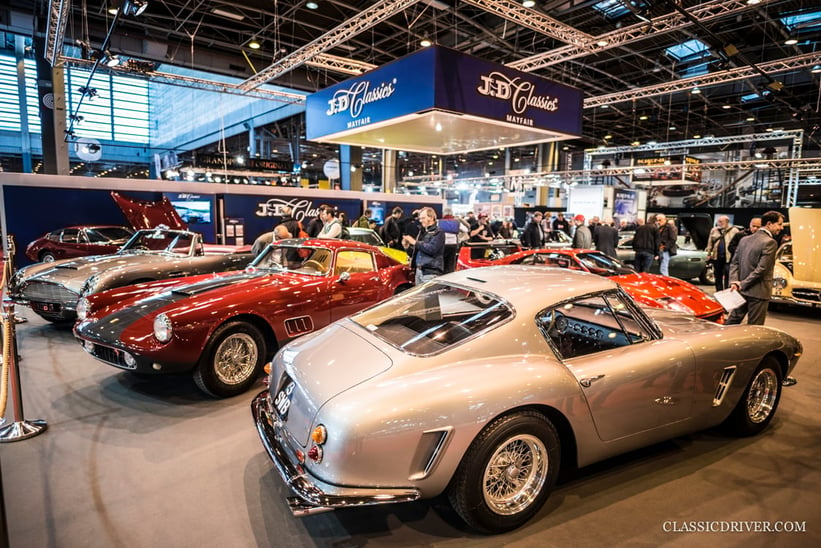 But Fiskens couldn't claim all the yellow-tinted spotlight in its corner of the Porte des Versailles exhibition space – JD Classics was situated just next door, displaying its usual plethora of immaculately prepared road and race classics. If the sheer brutality of its snarling Ferrari F40 LM couldn't tempt you, no doubt the beautiful 1961 Aston Martin DB4 Series III would have. Originally the factory demonstrator and press car, you could spend countless hours this summer retracing its first (not so) tender steps through London and beyond.
The most important 911?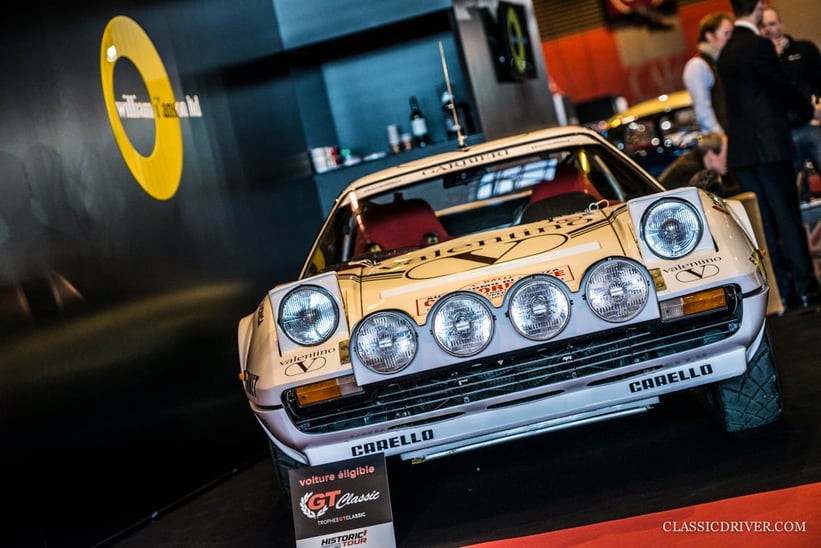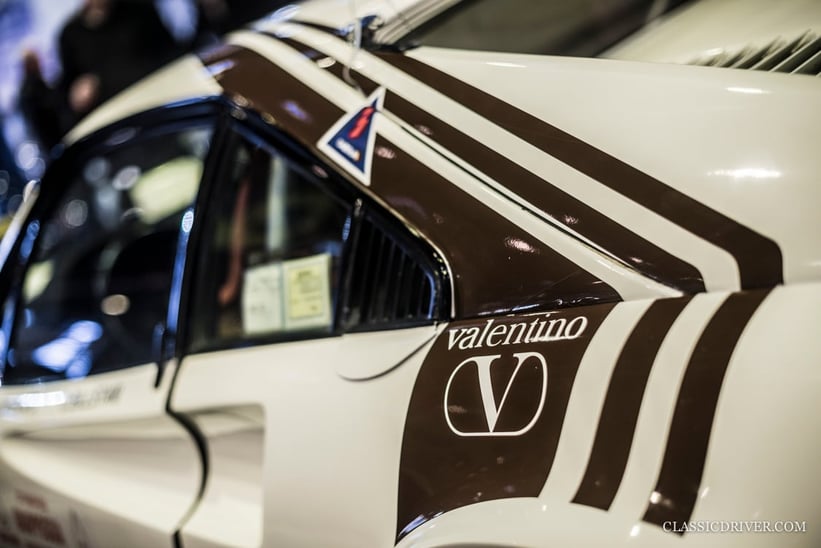 Completing this fine trio of dealers was William I'Anson who, among the four cars he took to Paris, displayed perhaps one of the most historically significant Porsches in existence – the 1973 Sebring 12 Hours-winning 911 Carrera 2.8 RSR – and a time-warp Ferrari 308 GTB Michelotto Group B.
Precious metal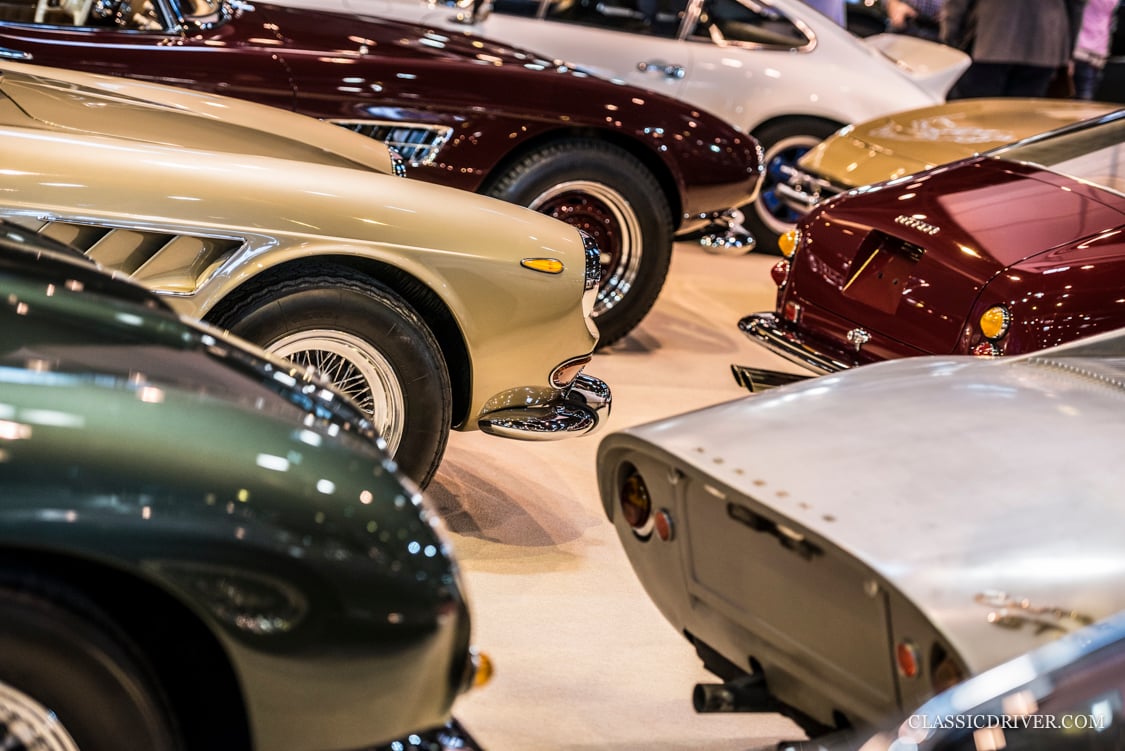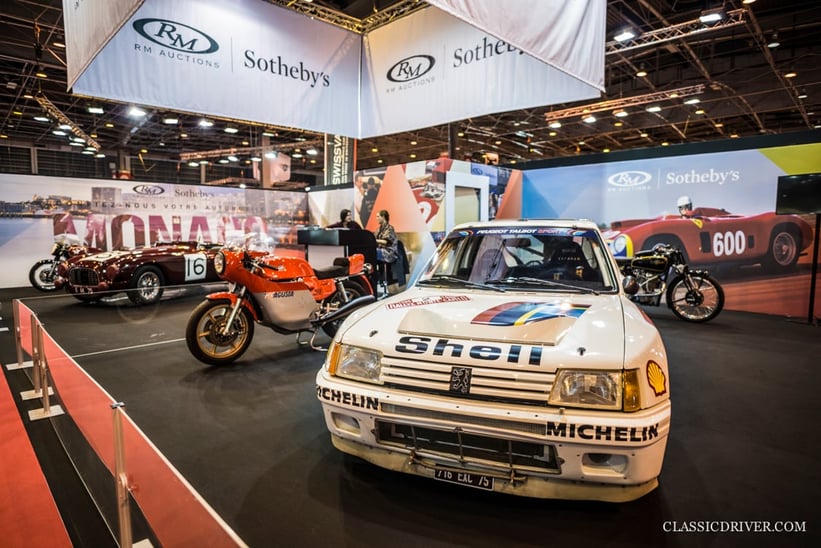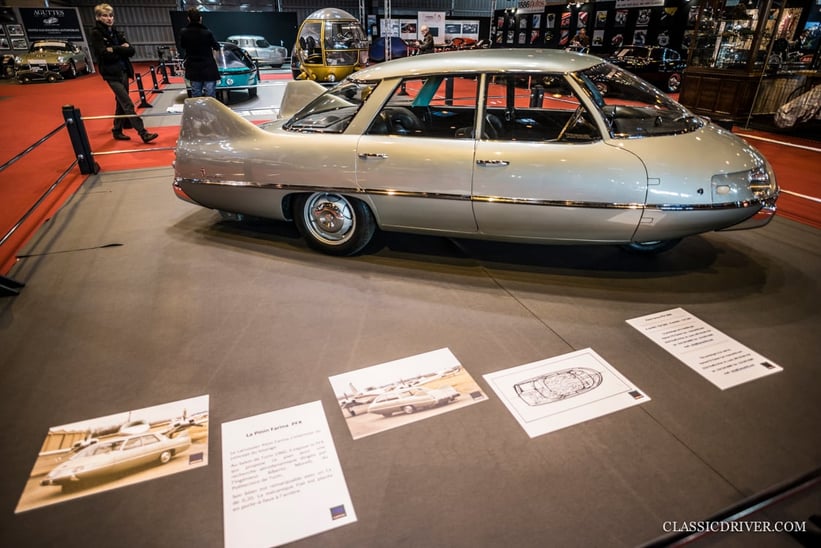 Paris really couldn't be a more perfect place in which to hold a classic car event of this calibre, and seeing the major auction houses, the finest dealers from across Europe, and the highest profile collectors on the planet descend on the city made for a very special feeling in the air – a feeling that was most welcome after the agonisingly long winter break. If there are concerns over slowing growth in the collector-car market within the auction world, it certainly didn't make itself felt on the show floor. The majority of the dealers we spoke to were very optimistic, with some enjoying unusually high levels of business over the traditionally quiet Christmas break. What was most apparent was the intense passion for classic cars, something that no one present could deny. We will never forget the sight of four grown adults clambering out of a beautiful old Fiat 500 outside the show, much to the delight of its struggling suspension.
Photos: Rémi Dargegen for Classic Driver © 2016
You can find all our stories from Rétromobile 2016 collated here.