Peter W. Mullin's fierce and lifelong passion for French cars from the Art Deco period has led him to establish the Mullin Automotive Museum in Oxnard, California. A prolific collector, Mullin's commitment and support of the Pebble Beach Concours d'Elegance and other such events around the world has proved invaluable in raising interest in these important French cars, as well as educating the younger generation. The president of the American Bugatti Club (as well as being a Knight of the Order of Arts and Letters for helping to preserve French history and culture), we caught up with Mullin to discover more about his automotive background and how the museum came to be.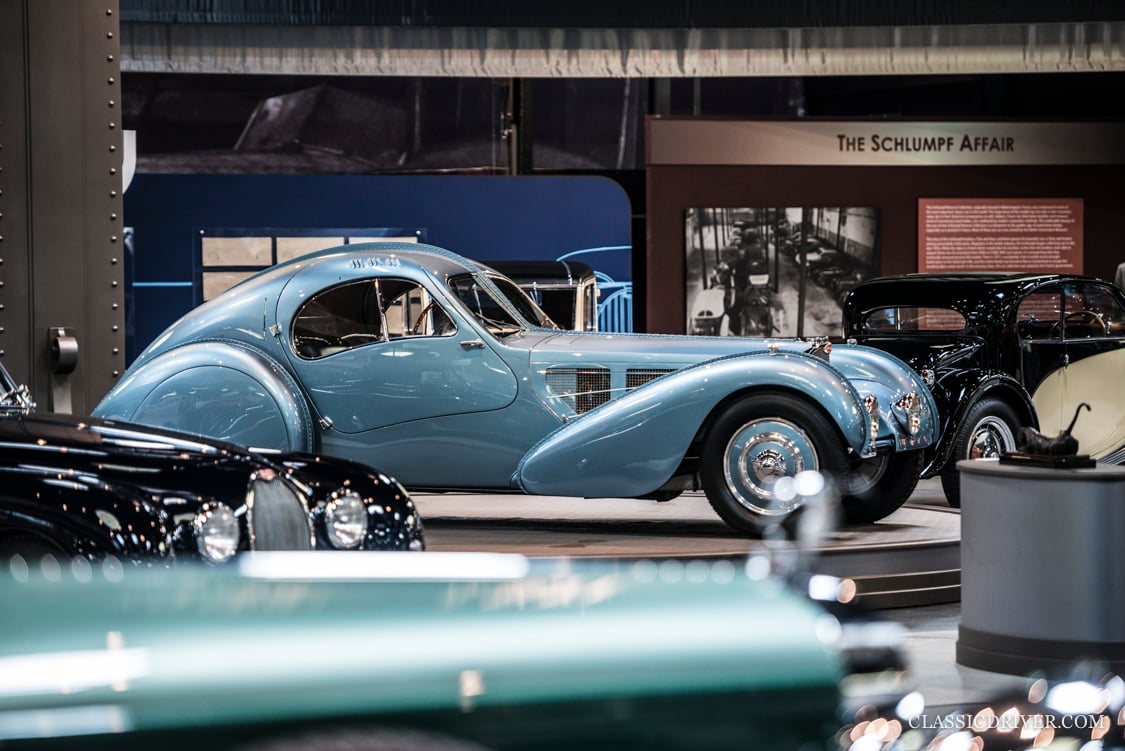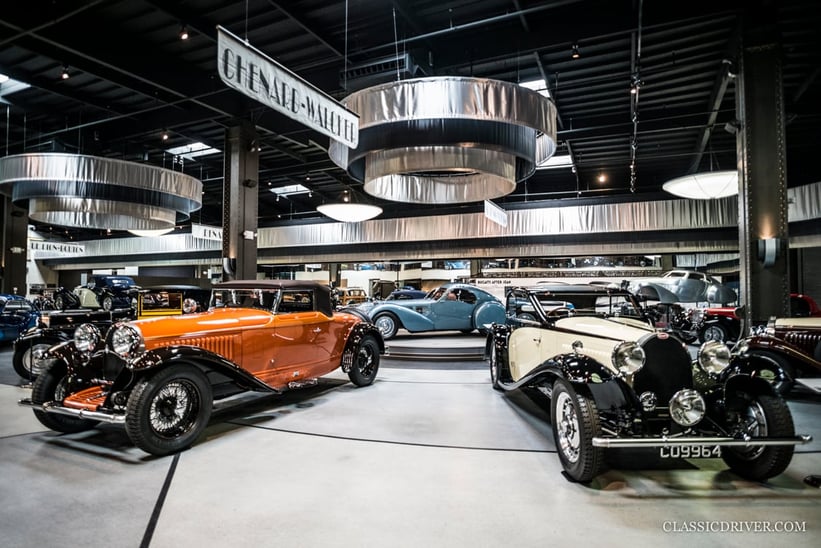 Established in 2010 as a tribute to French automotive styling inspired by the Art Deco movement, the Mullin Automotive Museum is overwhelmingly impressive. Its vast exhibition space harks back to the Grand Palais in Paris, encouraging visitors to get up close and personal to the fabulous (and peerless) collection. And as these photographs prove, it's up close where you can best appreciate the intricate details that make these cars so special. It's not a static museum – many of Mullin's cars travel around the world for exhibitions, concours and historic racing events. Sadly, when we visited the museum last summer, the Figoni & Falaschi cars were in Europe. The museum is about more than cars, though – there's furniture, paintings and sculptures that also celebrate the Art Deco movement. If you find yourself in Los Angeles, do find the time to visit, if only to learn more about this pivotal era in automotive history.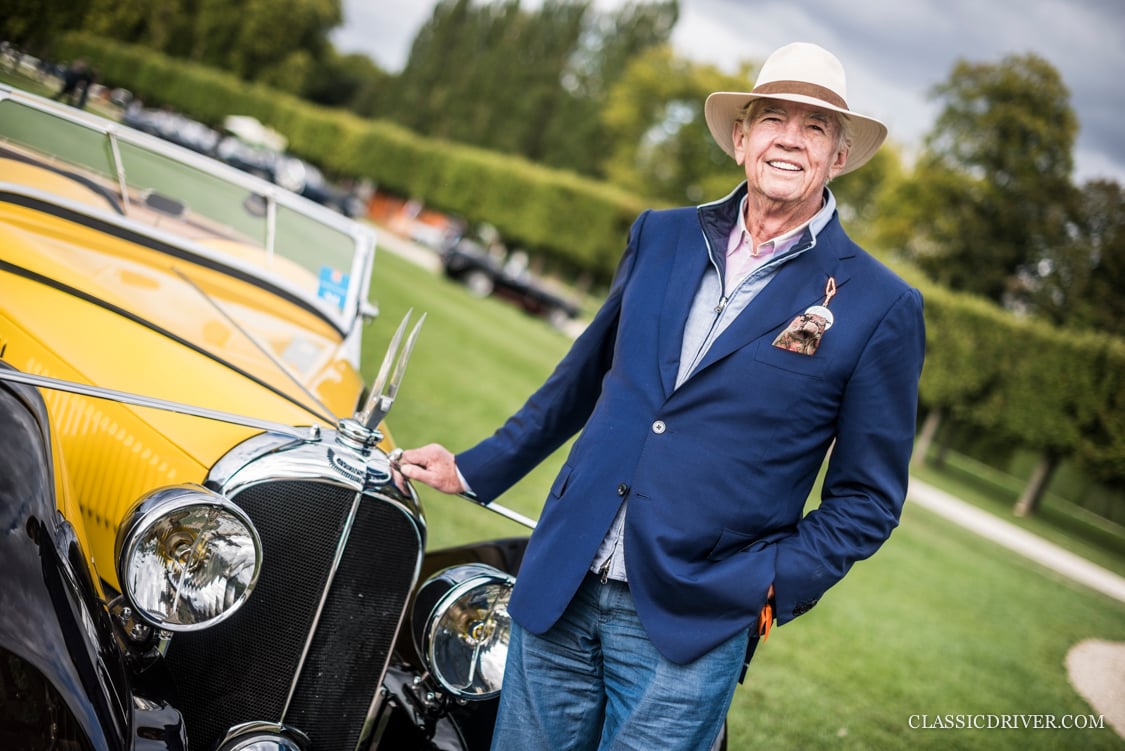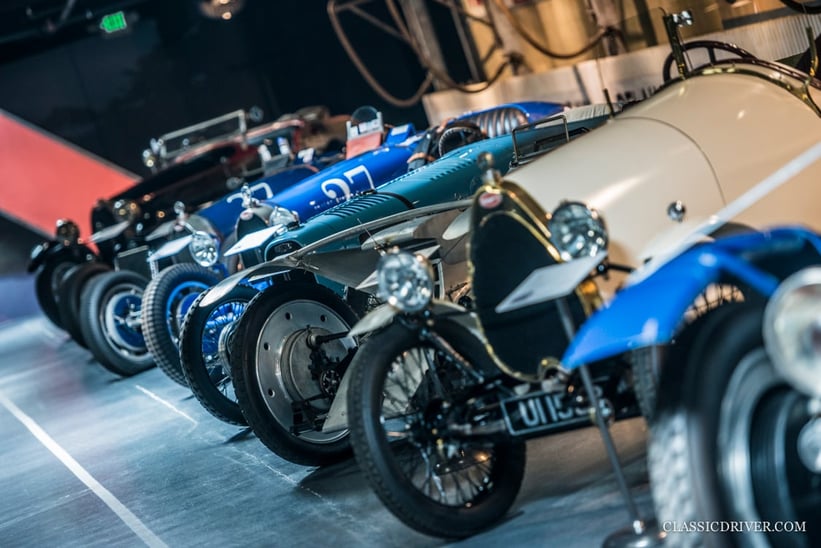 What's your oldest automotive souvenir, perhaps from when you were a child?
The Mobil Oil Flying Red Horse. My father was a chemical engineer for Mobil Oil, and he used to take me to car and boat races sponsored by the company. Because he was a chemist, he always wanted to talk about viscosity and coefficients of friction. "Get a life, Dad," I would say. "Just look at the speed of these things, at the engineering and how fast they go." Of course, his career hinged on having the correct viscosity for Mobil Oil, hence his interest.
Is that what ignited your passion?
Partially. Like many other kids, from around seven or eight years old I could tell you the name and year of every car coming down the street. That's what you did if you were interested in cars.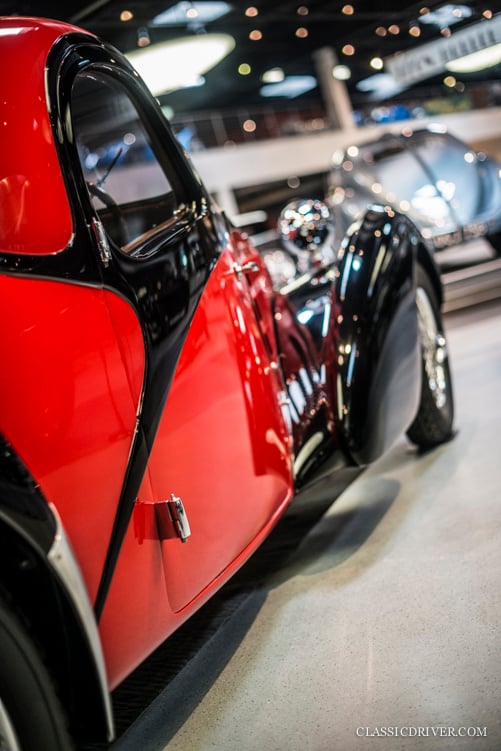 What was your first car, and when did you buy it?
I bought a '53 Chevy Bel-Air convertible when I was in high school, which I thought was the cat's miaow. Painted Sierra Gold with pin-striping by Von Dutch, it really excited me. Although it was already restored when I bought it, I restored the engine with a friend. He knew a lot about engines and was happy to let me work on the car in his driveway – more than can be said for my father. We took the engine out, pulled it apart, put it back together and then stuck it back in. That's how I learned about engines and how they work. When we started it up for the first time, it ran great, despite us having a cardboard box full of parts left over. The truth was we didn't really know where the parts went back, but there was no point in agonising over it.
What drew your attention to French cars and coachbuilding?
My interest was piqued when I saw a Chapron-bodied Delahaye 135 MS. Jim Hull called me and asked if he could use the front of my house as a background for a calendar photo shoot. When I got home, the car was sitting there in the late-afternoon light. When I saw it, my jaw dropped. I thought it was the most gorgeous thing I'd ever seen, though I didn't really know what it was or even how to spell Delahaye. I never had an appreciation that the French – particularly before the Second World War – were at the pinnacle of automotive engineering, styling and performance. They never bettered that.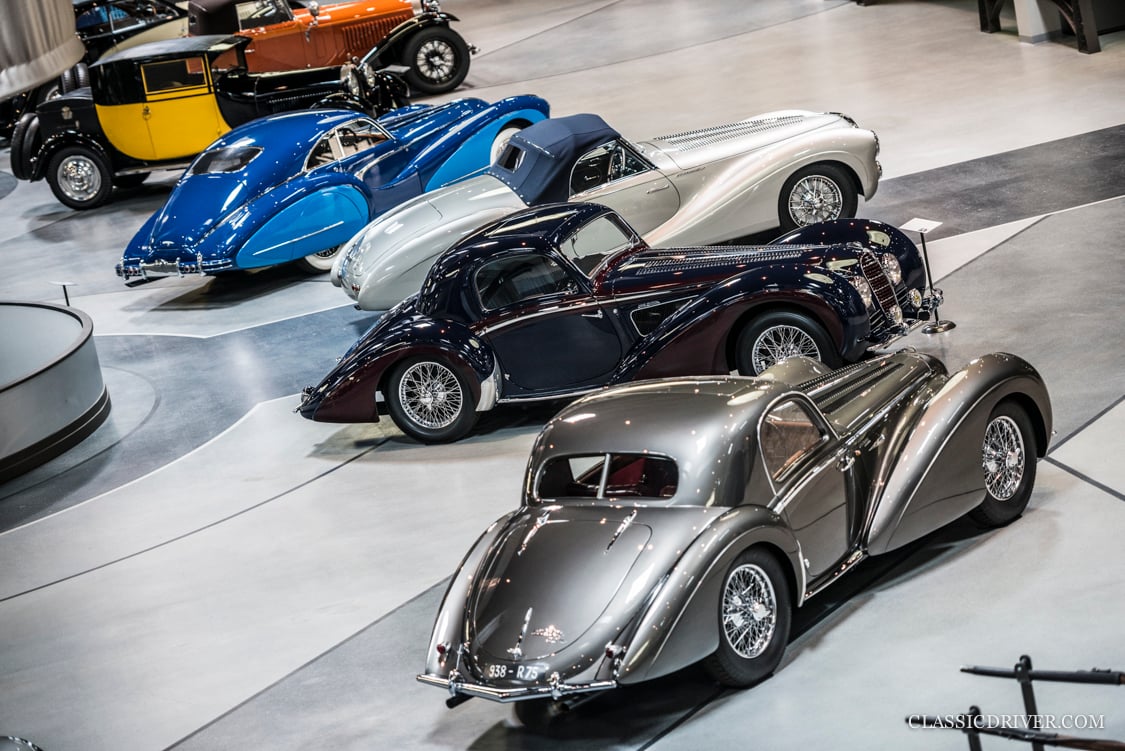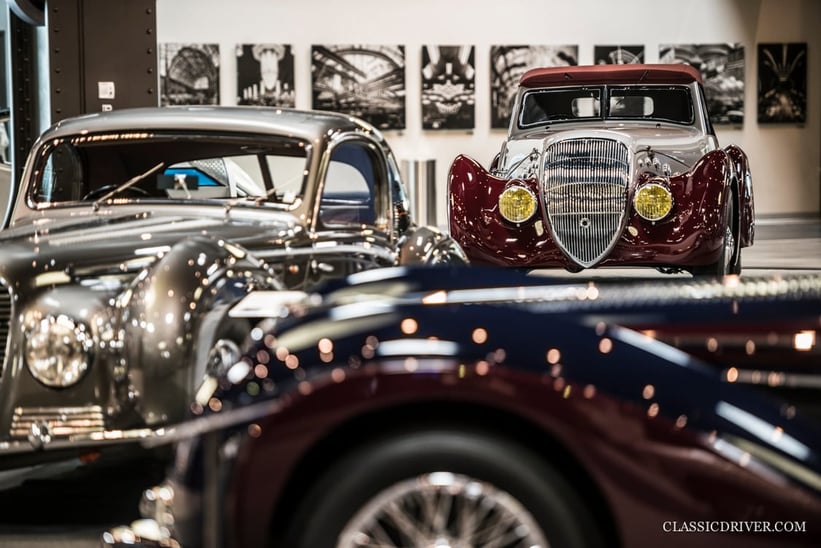 When did you first add a French car to your collection?
I purchased my first French car 35 years ago. It was a Talbot-Lago T26 Record Cabriolet. Jim Hull and I restored it together, and it was so beautiful. With that car I also experienced my first Pebble Beach – we got accepted, displayed the car and walked away with a class award. We were off and running!
What are your criteria when buying a car?
There are three things: the sculptural design, the engineering and the performance.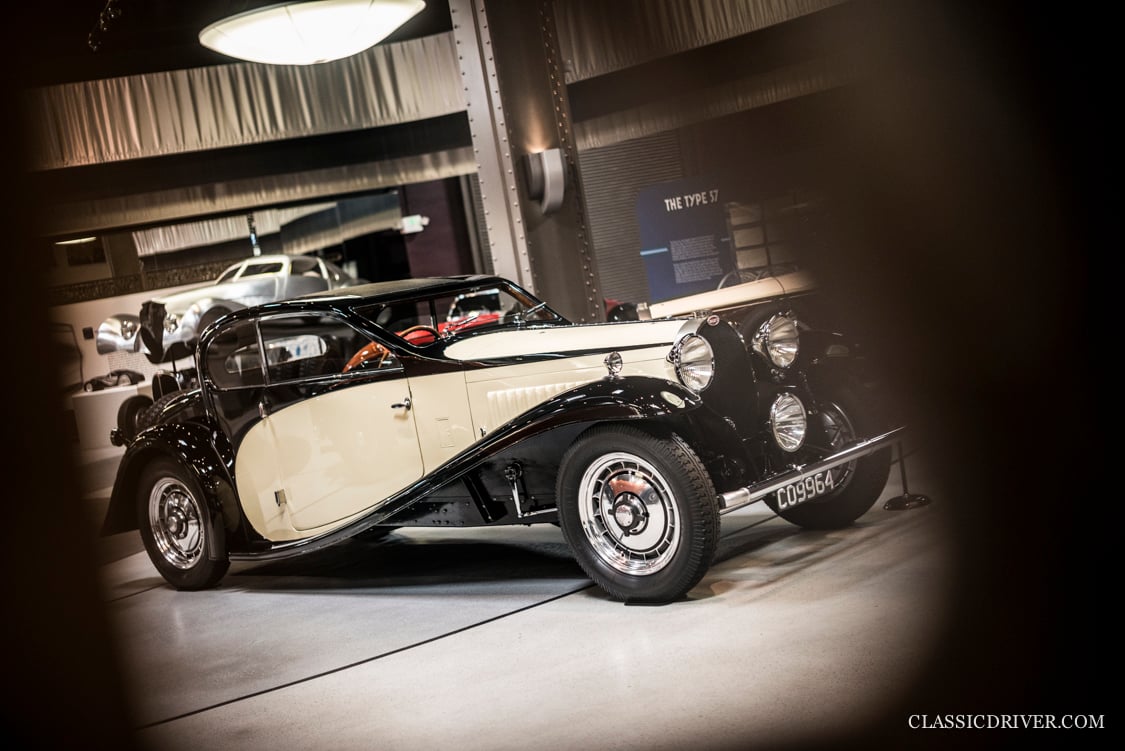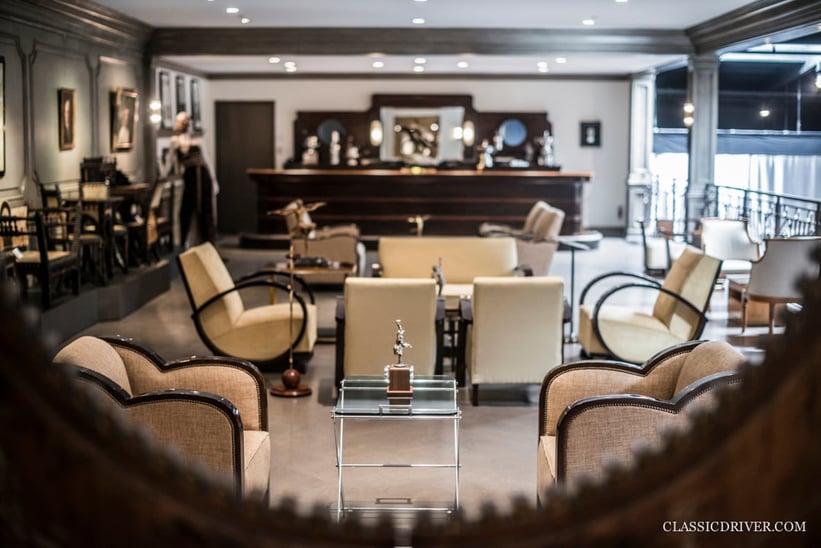 In addition to cars, you specialise in paintings from the Art Deco period and sculptures and furniture from the Bugatti family. Why is this?
Of course, the Art Deco period focused on all those things, but also many everyday items such as radios and toasters, etc. French cars of the 1930s might have been at the centre of the movement, but it also encompassed sculpture, furniture, paintings and glassware. Consequently, I'm interested in celebrating all those things.
What's your opinion on the decline of all these fabulous brands?
Though a large number of the brands were discontinued during the Second World War, I would say that the appreciation of them is steadily increasing.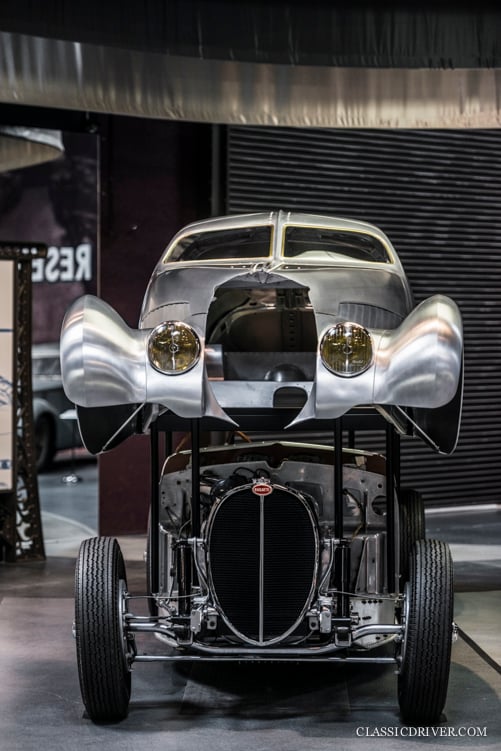 Why is it important for you to have a museum open to the public?
It's important because, as a collector, I feel it's my responsibility to preserve and share these cars, and also to educate people about them. The only way this could be done was to open a museum to the public. It always bothered me that great cars seemed to disappear into a black hole, simply because a wealthy person had bought them and tucked them away in the bowels of their basement. It didn't seem right that only a select number of that person's friends were able to see and appreciate the cars. I always wondered if you really own these cars, or whether you simply look after them for the next generation.
Are you still looking to expand your collection?
Oh, I'm always on the hunt!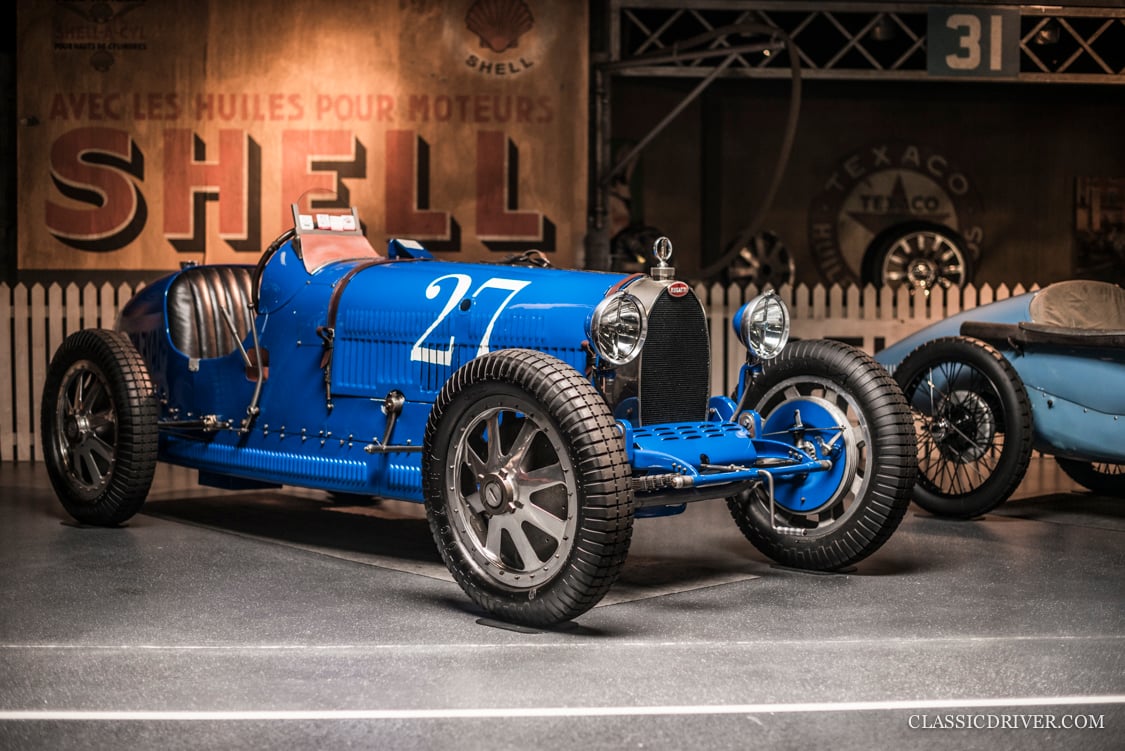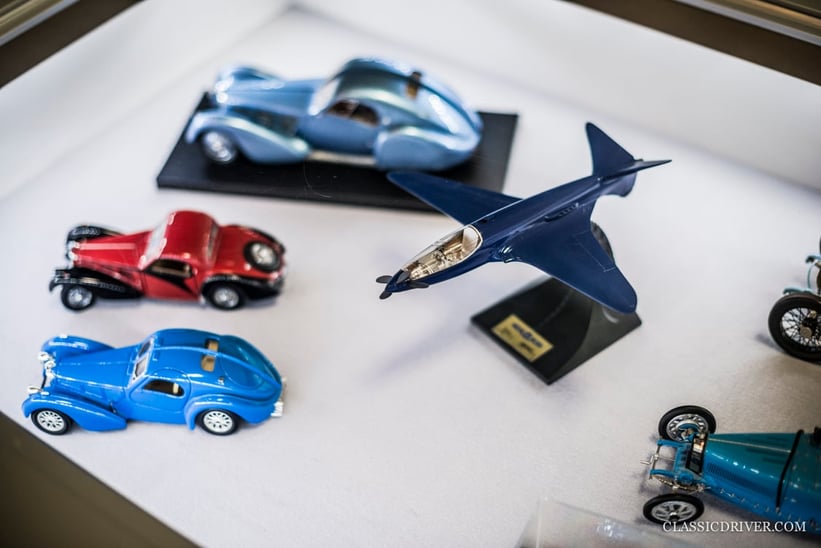 As a specialist in the rarest French cars and coachbuilders, how would you analyse the sale of the Baillon Collection last year?
It was an intriguing collection of totally unrestored cars, and deservedly generated an enormous amount of attention. I did not buy anything, but particularly liked the Hispano-Suiza, the Grandsport Talbot-Lago and a Delahaye. The results of the sale were incredible, and indicated a welcome increase of interest in this rare automotive art.
How would you explain the general increase in values of classic cars from the 1960s to the '80s, and the stagnation of pre-War classics in the market?
My vision is that collectable cars will continue to appreciate in both interest and value, as the classic automobile has now graduated into the category of fine art. I don't agree that interest in pre-War cars is in decline. On the contrary, they're increasing in value just as quickly as post-War classics from the 1960s and '70s.
What is it that you like so much about France?
Paris is one of the most exciting cities in the world, with a rich combination of architecture, gardens and restaurants, etc. I particularly like the South of France, as it seems like a more informal and welcoming place for visitors.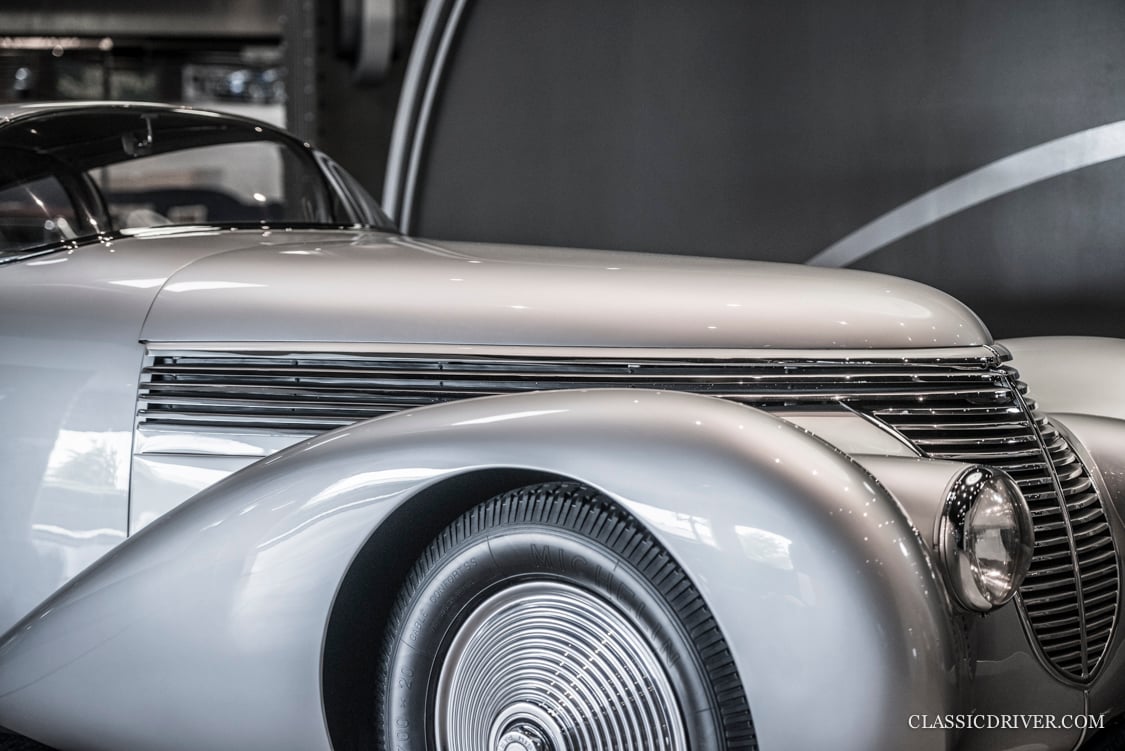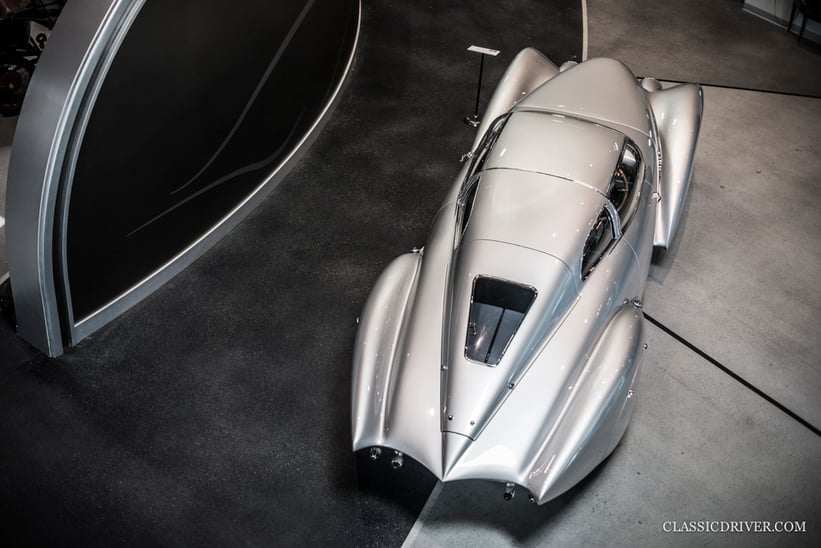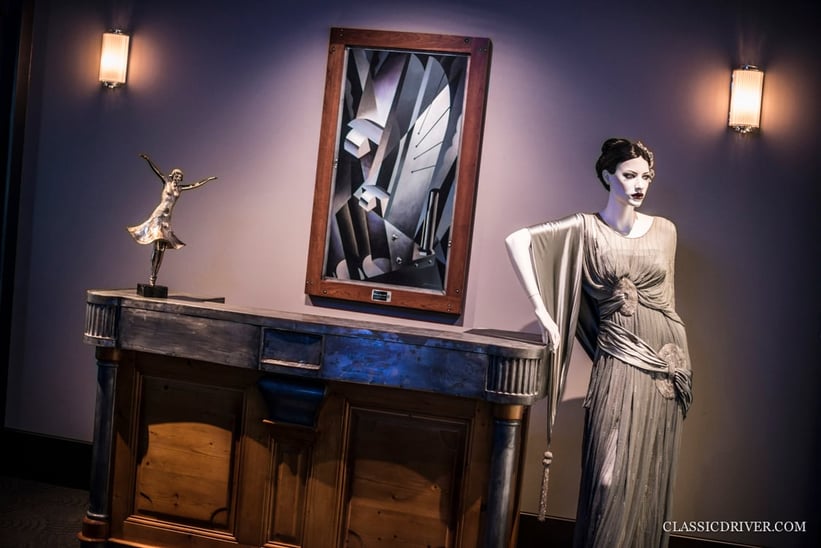 If you hadn't specialised in French cars, which other country do you find fascinating in terms of automotive heritage?
Probably Italy.
You've got a number of racing cars in your collection – do you prefer road or racing cars?
I love both touring and racing cars because of the combination of engineering genius, performance and aesthetic elegance. I don't prefer one over the other, but rather celebrate both. I've been racing vintage French Grand Prix cars at Laguna Seca and other places, and will continue to do so.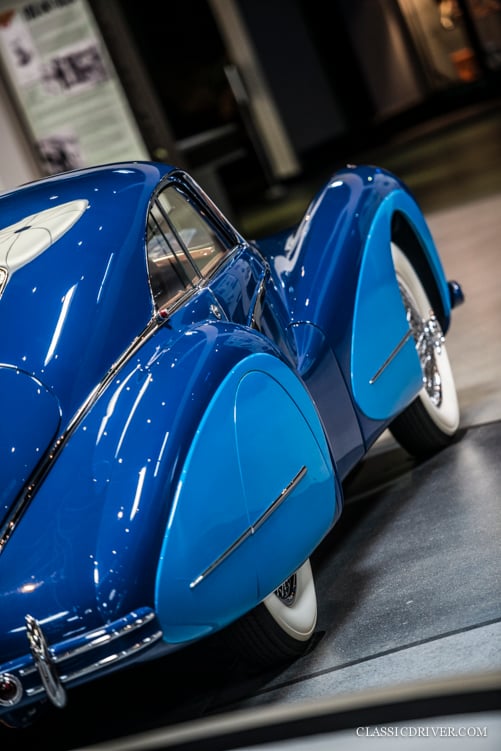 You also own some interesting recreations, such as the Voisin C6 Laboratoire. How much do you value these, considering they are essentially 'new' cars with no real history in comparison to some of your other cars?
We have several recreations of original cars that have been lost in history. The Voisin, for example, boasts original parts, but required fabrication of a new chassis and bodywork. I only focus on original cars, but if an important car no longer exists, I'll sieze the opportunity to recreate it using original parts.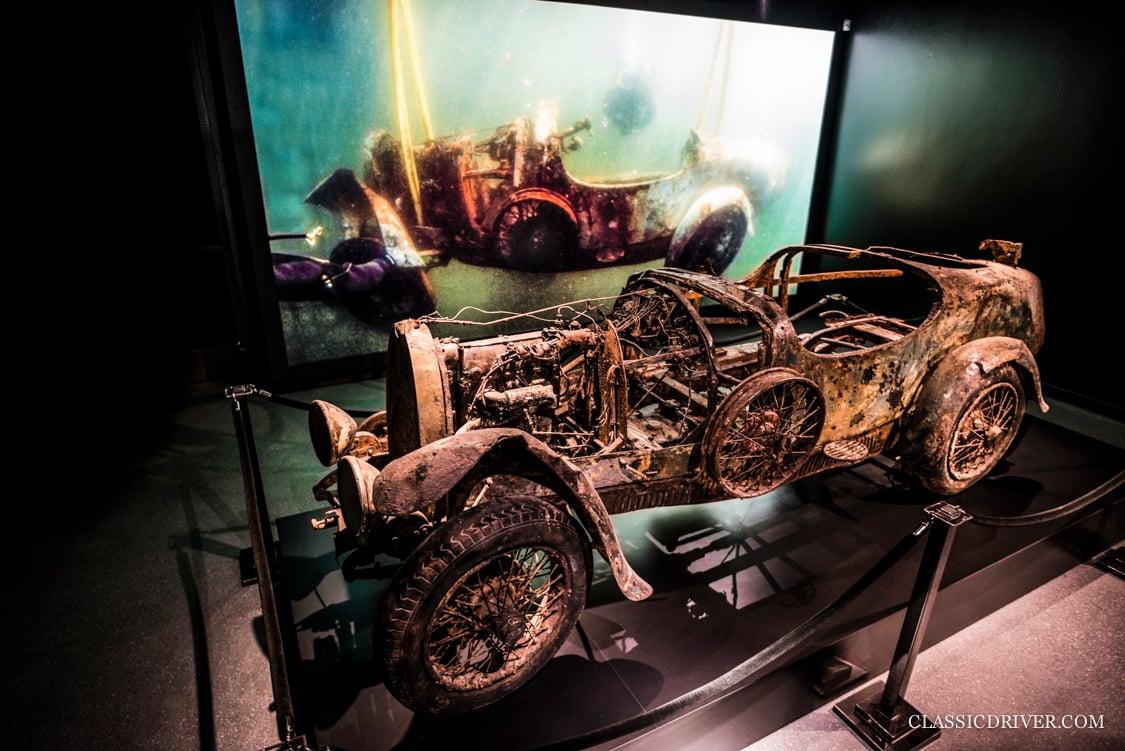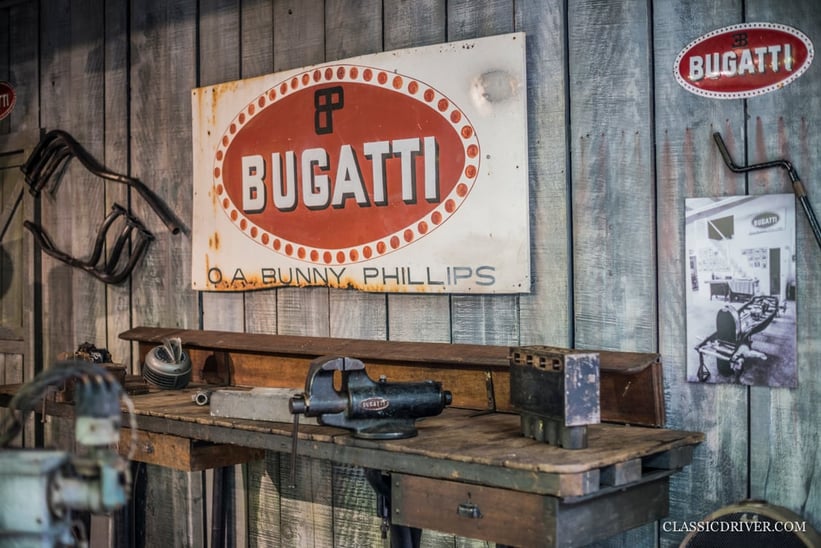 Which car from your collection are you most proud of?
The Bugatti Type 57SC Atlantic – it's one of two in the world, and represents the pinnacle of Jean Bugatti's work. I also love the 1938 Talbot-Lago 'Goutte D'Eau'.
Is there a car that's not in your collection but you'd love to own?
There is, but I'm not going to tell you what it is!
Photos by Rémi Dargegen for Classic Driver © 2016