The ungainly beast you're looking at was built by the Lancia Works Department in 1964, for Marco Crosina and Fernando Frescobaldi to drive at that year's Targa Florio. It's just as a prototype should look: crude and functional – bodged, even – but that's what makes it so charming, and indicative of the purpose it served back in the day.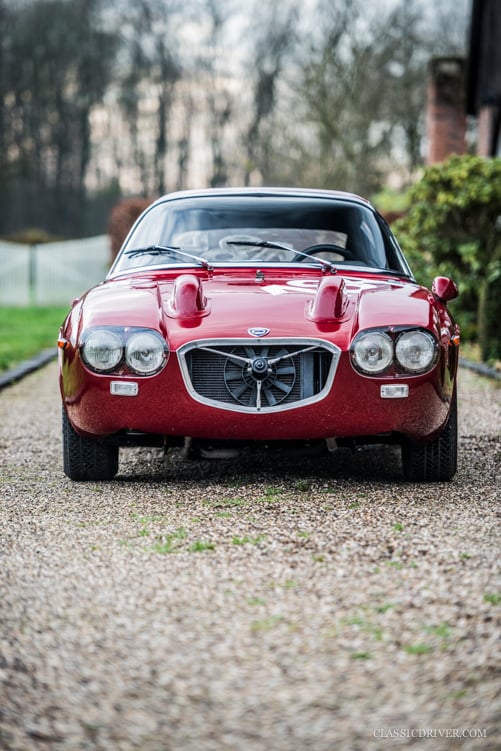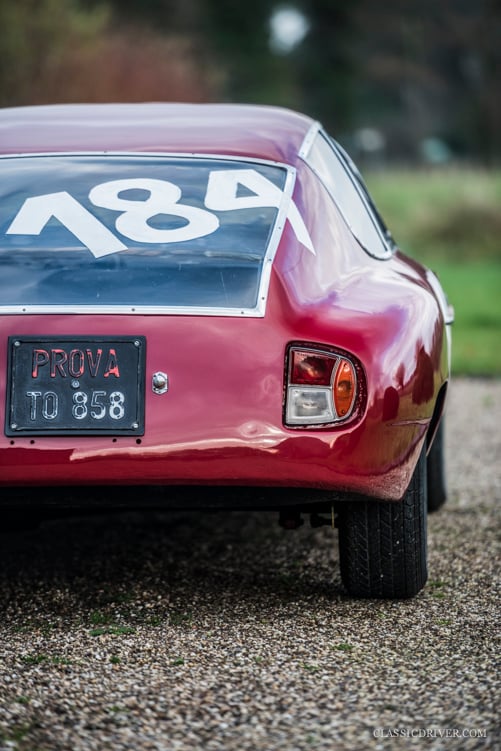 Wearing number 184, as it does today, the car failed to complete the Targa Florio due to an accident, and Lancia later switched to campaigning the road-going Zagato-bodied Flavia instead, in a bid to reduce costs and boost sales. "Lancia probably already knew that it only had the money for a few more races, and that it had to get this car right," says Classic Driver dealer Jan B. Lühn, who's currently selling it.
"With its short wheelbase, it's good fun to drive and really quite fast," Lühn continues, echoing the sentiments of the drivers who raced the car in period. "Although it looks heavy, it's not. It's very simple, and the interior is very basic. The little four-cylinder engine makes a fantastic noise, and even I fit in it perfectly, which is not always the case with 1960s Italian sports cars."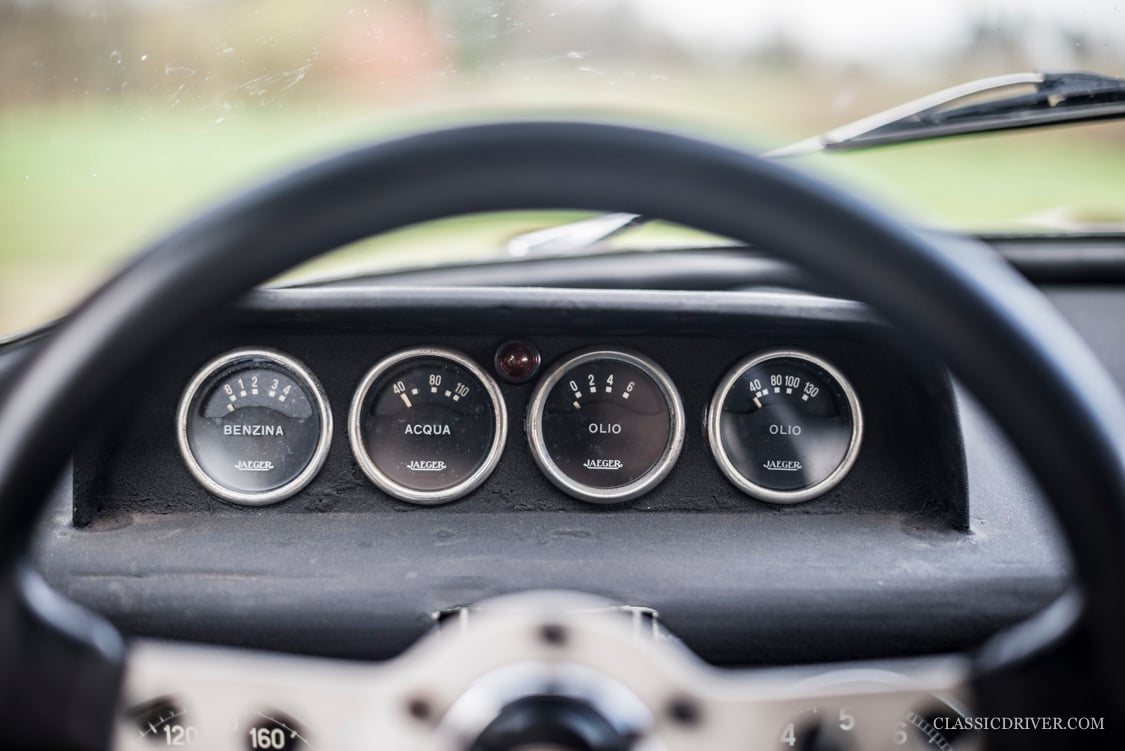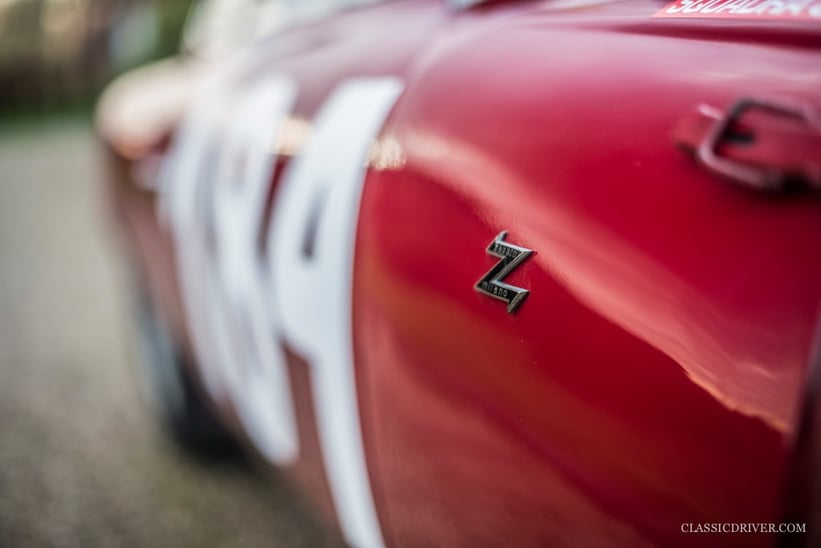 People often forget many of the automotive innovations Lancia pioneered – things we often take for granted today, such as front-wheel drive, the five-speed gearbox, monocoque construction, independent suspension, etc. Unsurprisingly, this car was very well engineered, featuring hydraulic disc brakes all round, unequal-length front suspension wishbones, and an ultra-aerodynamic body, styled by none other than Ercole Spada.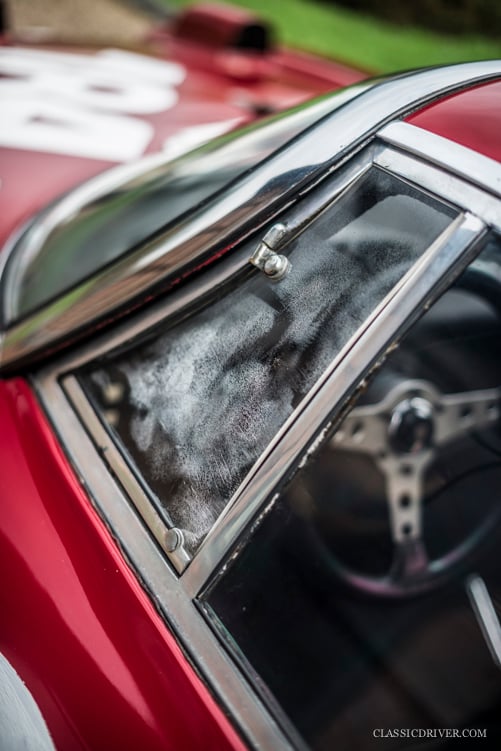 It's features such as the 'Prova' prototype number plate, the thin, slightly orange-peeled paintwork, hand-labelled switchgear in the spartan interior, and the exposed front radiator and external fan that mark it out as special. And if you're wondering what function those upright ducts on the bonnet serve, they simply accommodate the 150bhp boxer-four's towering intake trumpets.
Saving weight on a car is an art. The Sport Prototipo Zagato was an astonishing 220kg lighter than the regular Flavia Zagato upon which it was based, thanks primarily to the use of an alloy body rather than steel. Free of today's hefty technology, cars were naturally a lot lighter back then, too, making the feat all the more impressive. It seems we could all take a leaf out of Lancia's book.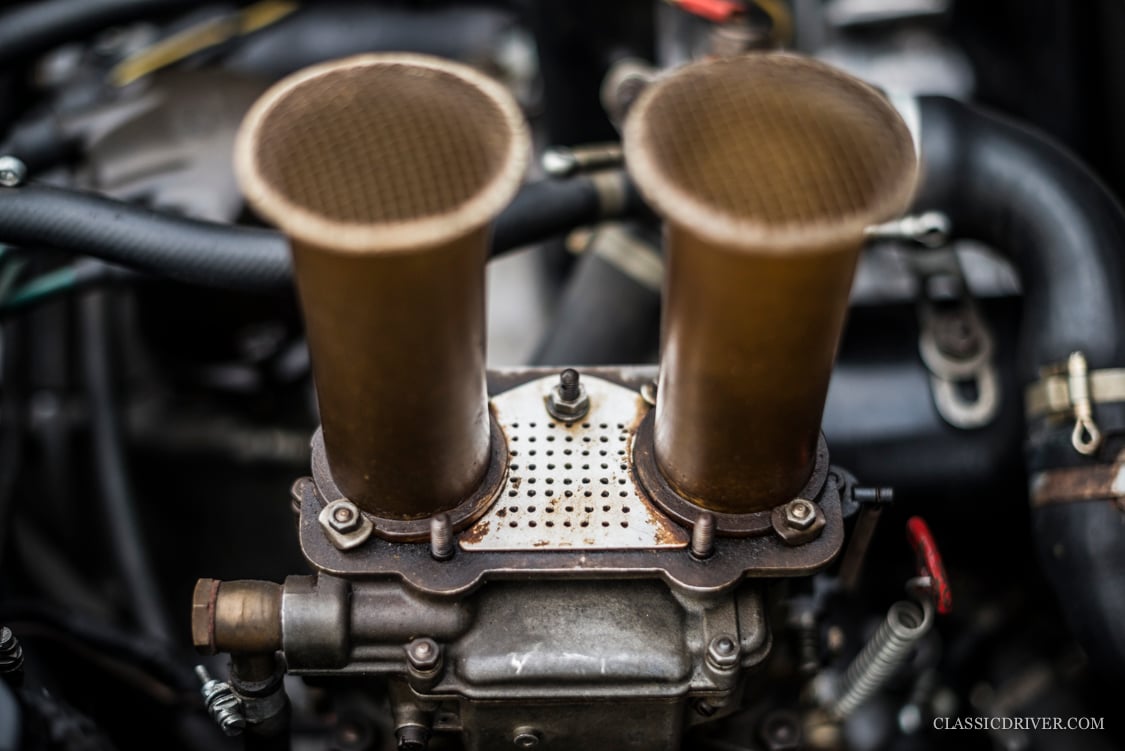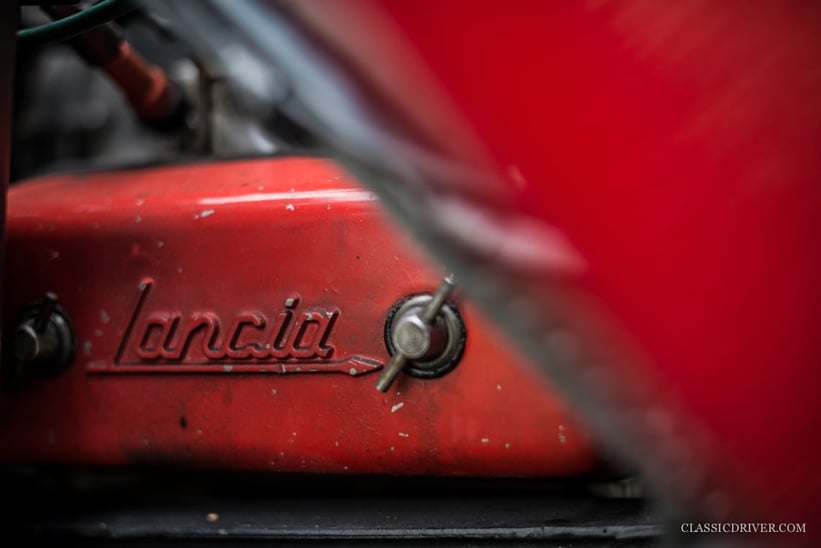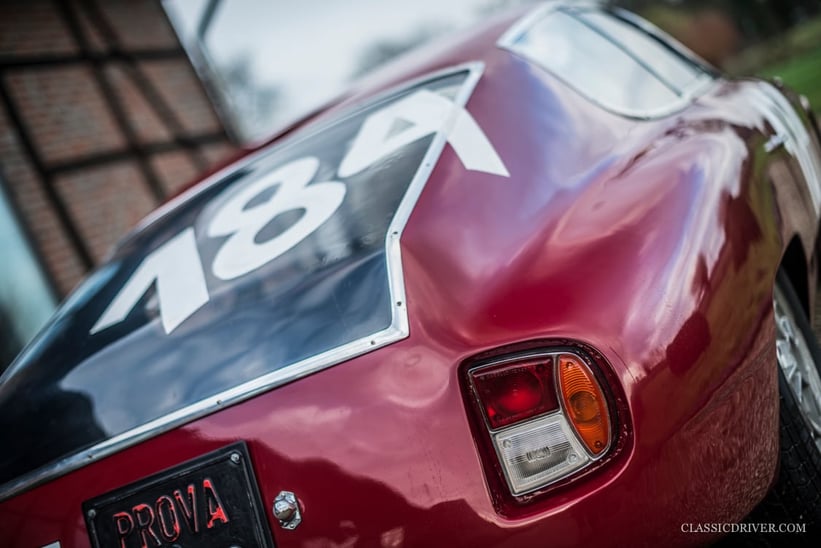 Anyway, back to the story. After languishing, unused, back at Lancia's racing department in Italy for almost three years, the Prototipo was spotted by Italian racing maestro and Lancia Works driver Claudio Maglioli (brother of Umberto), who negotiated, nay pleaded, with team boss Sandro Fiorio to buy it. Over the course of 20 years, he lovingly – though sympathetically – restored the car, before selling it in 1991.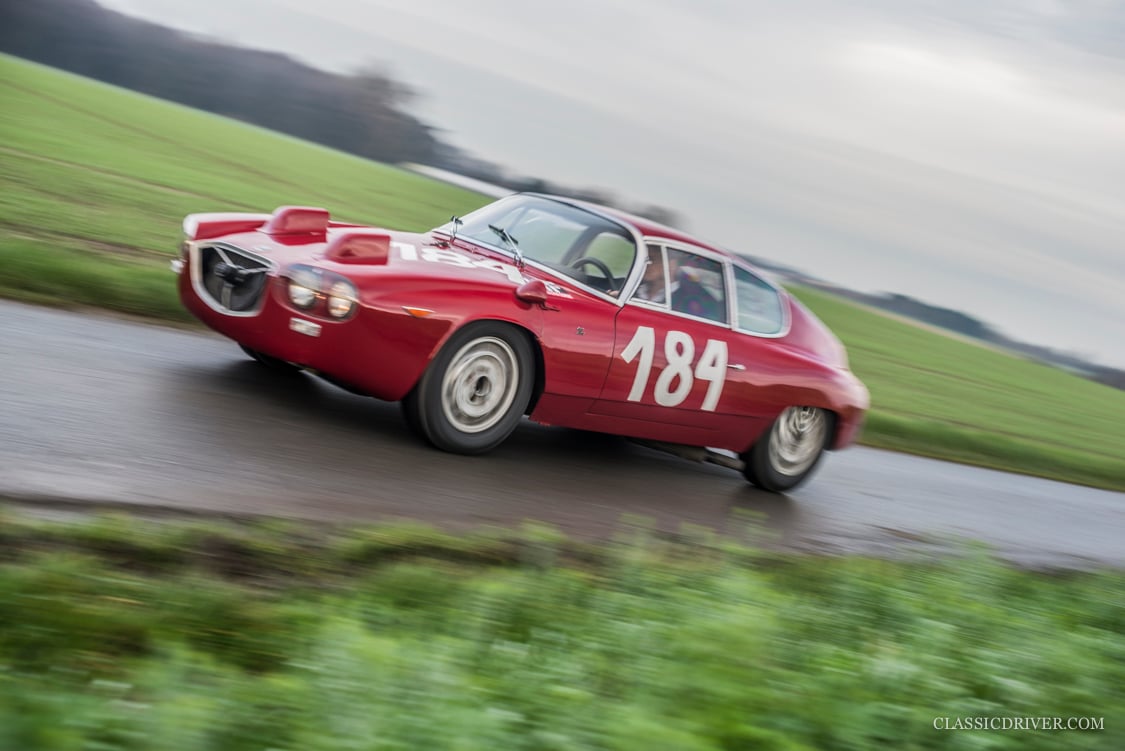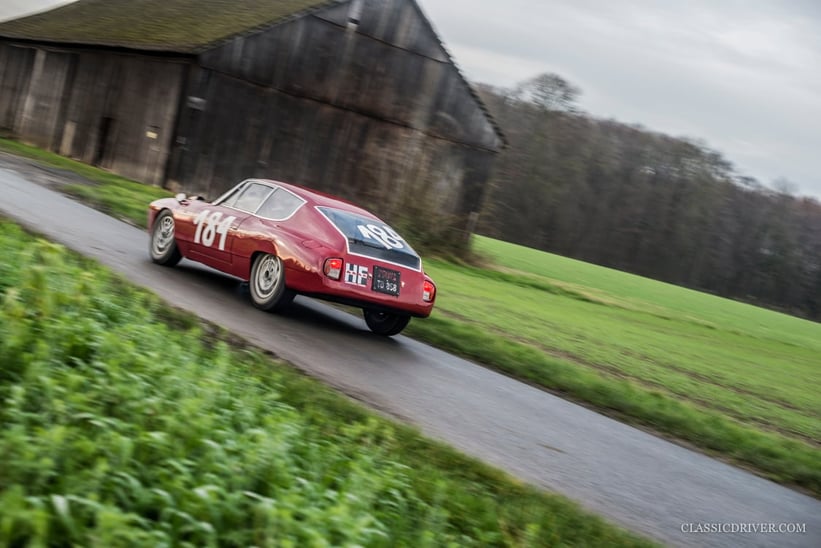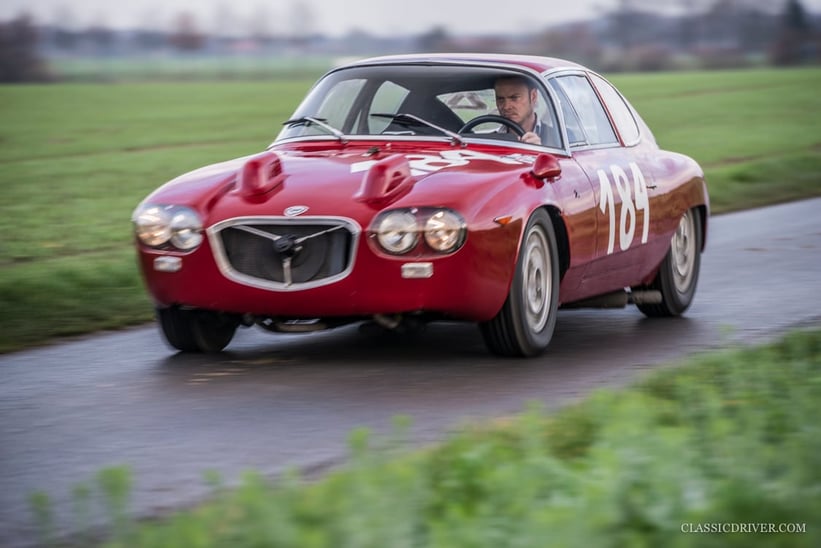 This is the sole surviving Zagato Sport Prototipo of the handful that were built, and is currently for sale in Germany, with Jan B. Lühn. "It really is outstandingly original," comments Lühn. "It's got FIVA historic racing papers, rated in the most original category, and has starred as a preservation entry at several concours events, such as Salon Privé where it won 'Best in Class'."
Sure, the outlandish looks – as with most Zagato designs from the period – will divide opinion, but it is a unique, almost completely original 1960s Works Lancia sports car, eligible for both concours preservation classes and historic motorsport events. As Jan B. Lühn concludes, "I think those three points alone are quite remarkable."
Photos: Rémi Dargegen for Classic Driver © 2016