You'll be going green for this sensational Ferrari 275 GTB
As the last of the soft-styled Ferraris, Pininfarina's 275 GTB is widely considered to be among the all-time great automotive designs. And what better way to flatter that sensuous and evocative fastback shape than painting it in dark green?
While not as aerodynamically efficient as the later long-nose car, the original short-nose Ferrari 275 GTB was, without doubt, a prettier car. The slippery Pininfarina-designed bodywork, with its wide egg-crate grille and gills on its sides, could be likened to a great tropical fish. It's sensuous and pure, as originally intended, and devoid of any unnecessary clutter.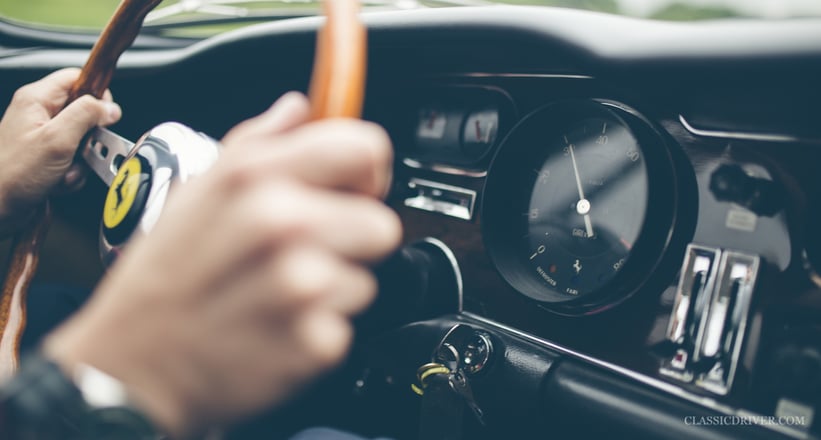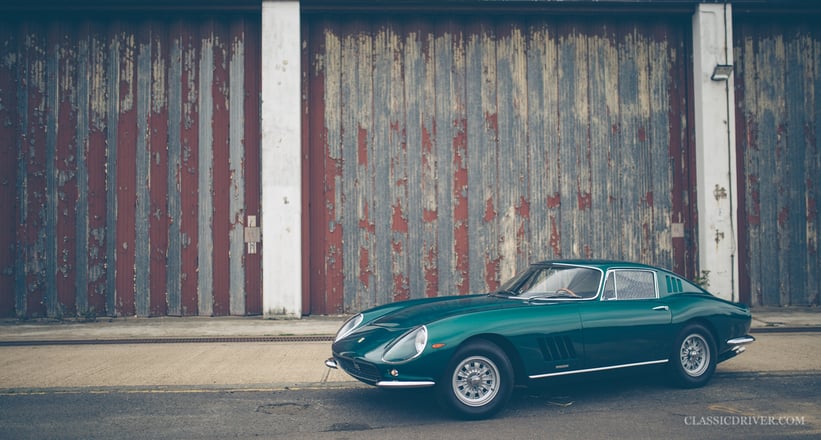 Those Campagnolo 'Starburst' wheels are a happy medium between the Borrani wires, that we think date the car somewhat, and the alloy wheels fitted as standard on the later long-nose car. Like many Ferraris of that era, the 275 looks even better when it's moving – especially under power, when those squat rear hips hunker down and the long bonnet pitches skyward.
Then there's that colour. It's officially called 'Verde Pino', a slightly lighter shade than other greens of the period that, in certain light, shines almost teal. A red Ferrari of any era raises the hairs on the back of your neck. A green one, particularly if it's a 1960s V12, sets them alight. When we recently interviewed Luigi Chinetti Jnr, he told us that green was his all-time favourite Ferrari colour, and who are we to disagree with one of the most significant men in the history of the illustrious marque? There are flashes of colour in the four red-tipped Ansa exhausts and the yellow Ferrari emblems, which contrast with the paintwork, much like a beautiful woman in a dark, understated dress, wearing bright red lipstick. It might be a refined GT car, but it's sure ready to party.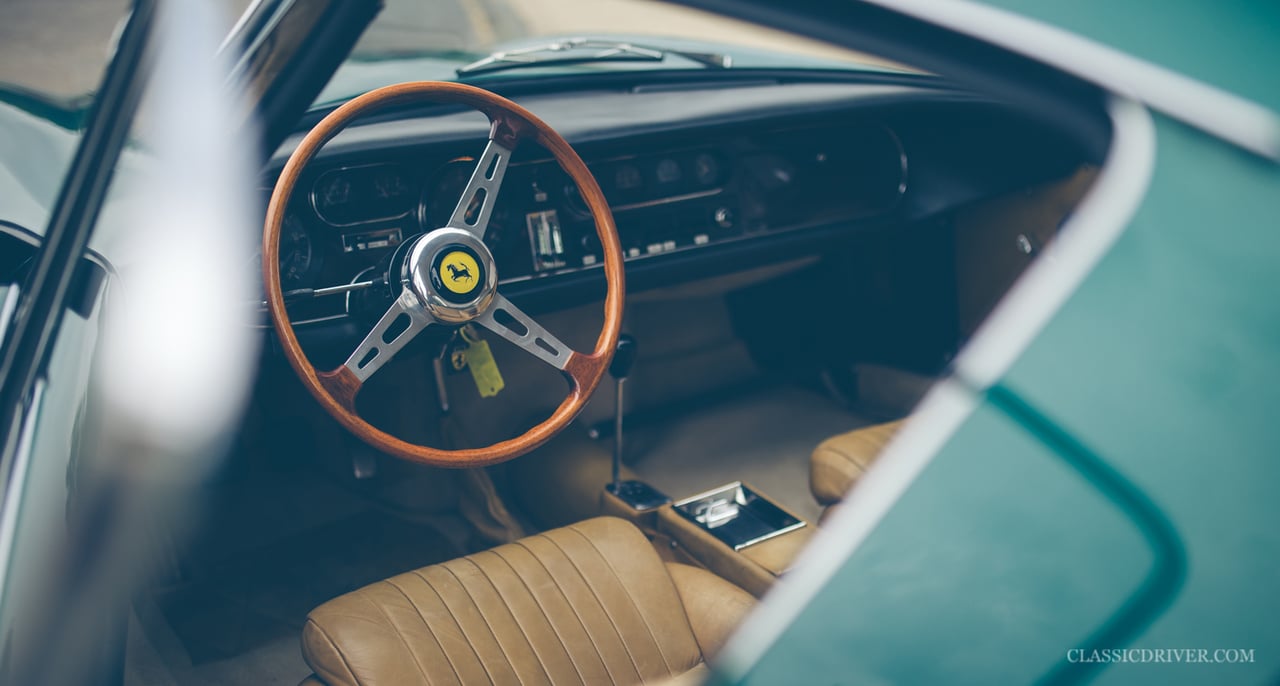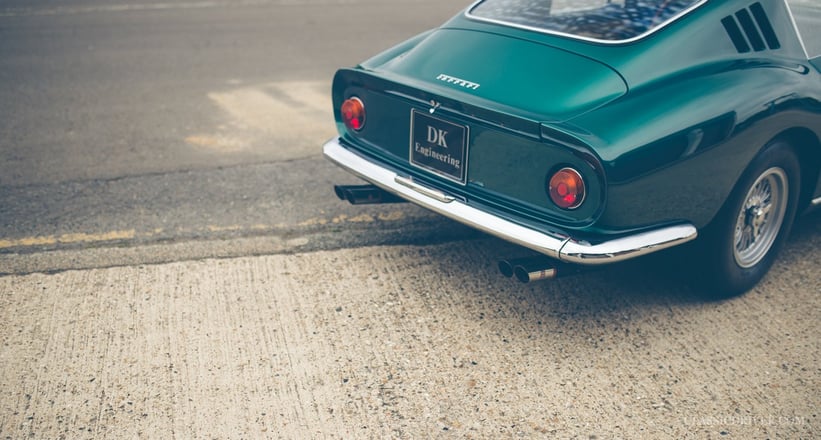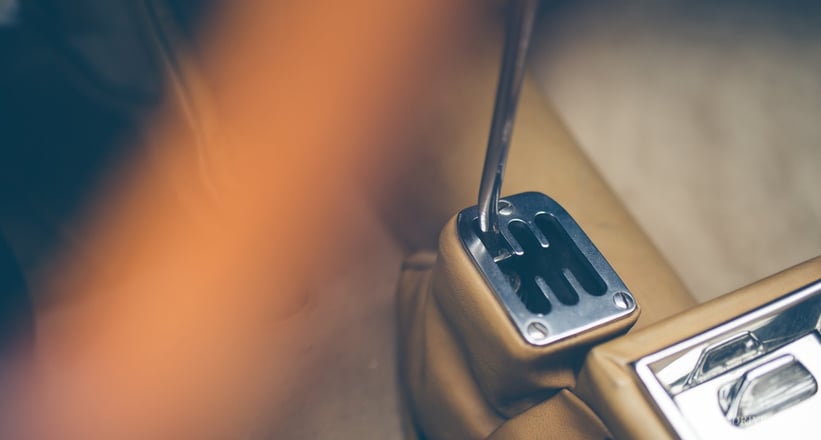 The colour's original, of course, as is the gorgeous tan leather interior. The topic of patina is a contentious one, though we'd defy anyone to not be completely and utterly beguiled with the cabin of this 275, enhanced by the rich smell of aged hide and veneer. It's heady stuff, as you nestle into the deep, well-cushioned bucket seats, grip the slotted-spoke steering wheel (unique to the short nose) and gaze out over that impossibly long bonnet. And that's before you've even fired that soul-stirring Colombo V12.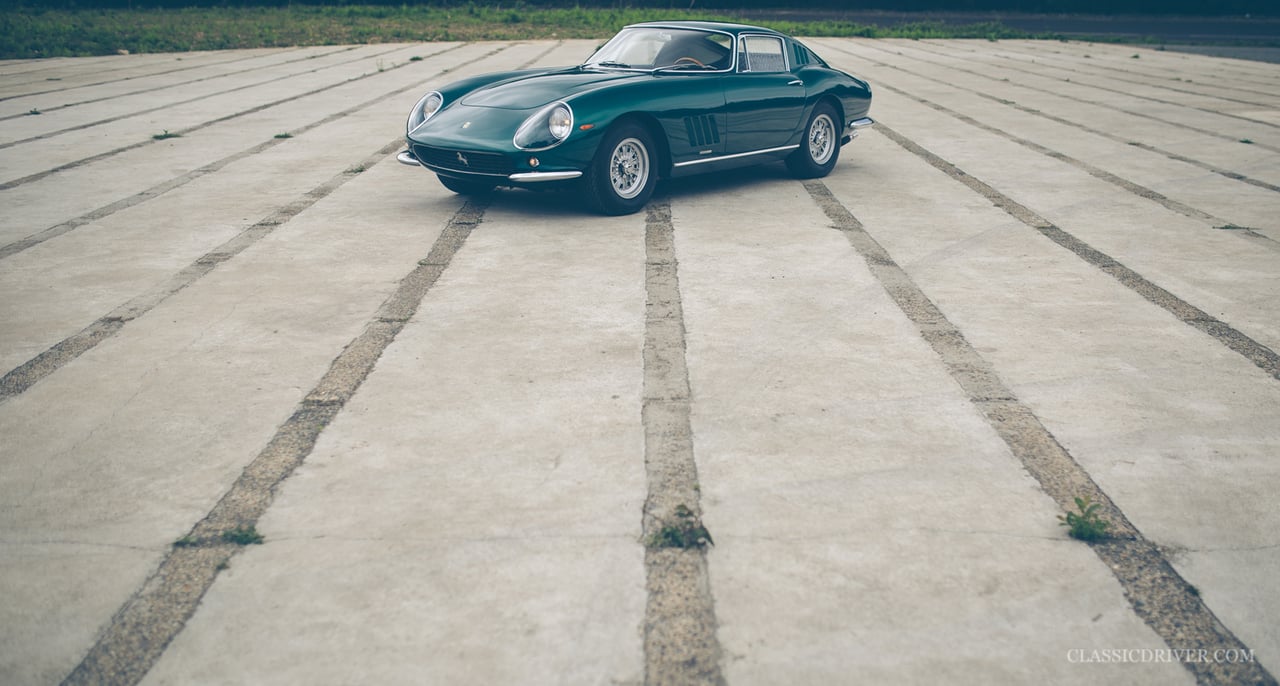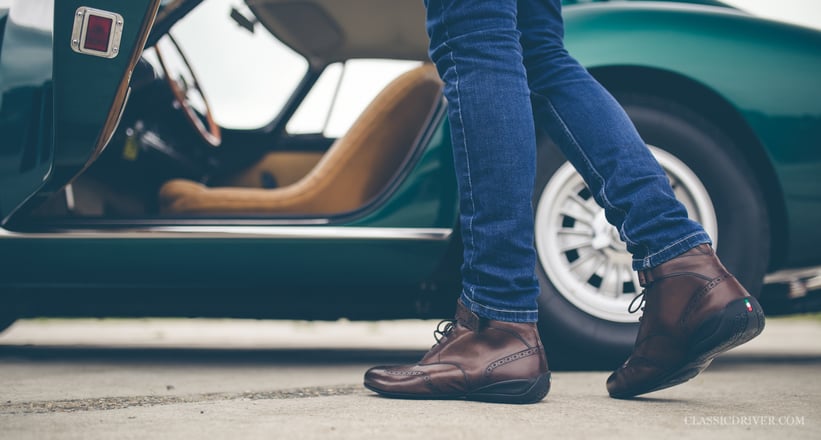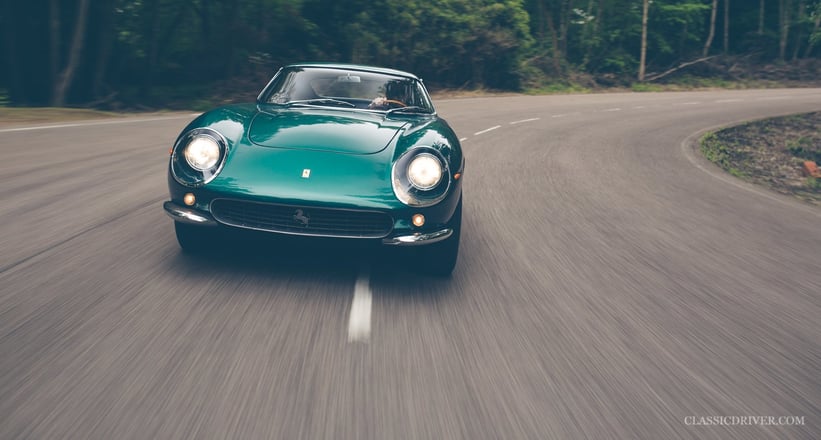 This car – which is currently for sale at Classic Driver dealer DK Engineering – left the factory gates in 1965, destined for a Spanish dealer who would sell it to its first owner. In fact, the car would remain in Spain for many decades, becoming a proud part of a prominent collection in the 1990s, before eventually making the trip to the UK in the late-2000s. "Does it have matching numbers," we hear you cry, "and Classiche certification?" That's affirmative. It's very rare, too – just 239 short nose 275s were built, of which we imagine a very small percentage were painted green. Driving a short nose Ferrari 275 GTB in any colour is a mark of the true connoisseur, but driving one in green? Well, to know that 'Coco' Chinetti wholeheartedly approves says it all…
Photos: Tom Shaxson for Classic Driver © 2016