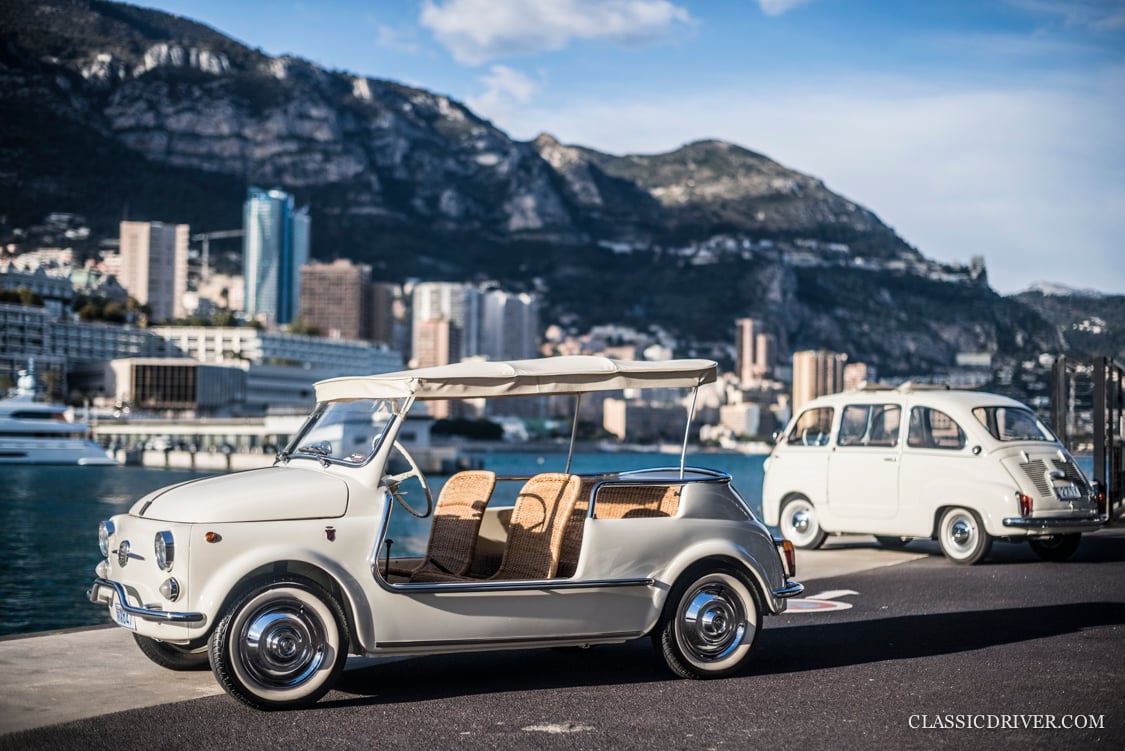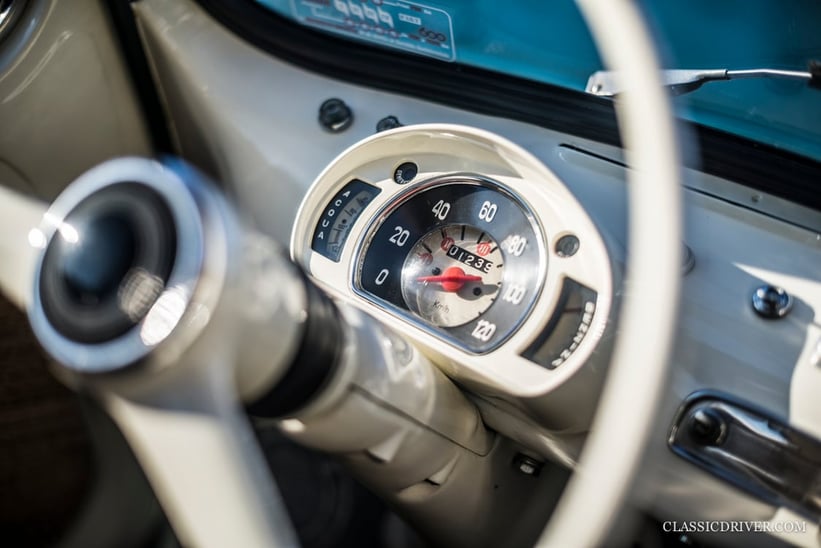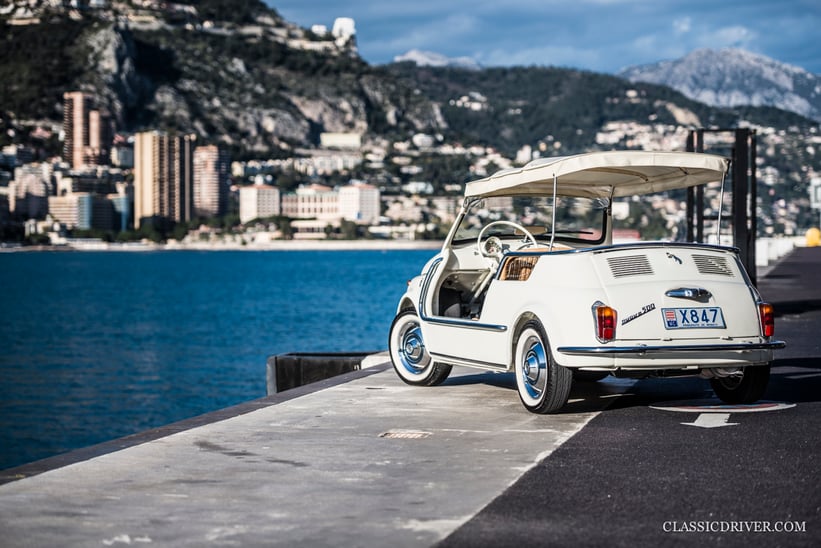 Many would suggest a covered-headlamp Cal' Spider or a 300 SL Gullwing to be the most symbolic form of la dolce vita-era transportation. However, unless you minded ferrying your friends from holiday home to harbour one-by-one, you'd need a more practical – but no less trendy – set of wheels. This Italian duo represent the term 'set' in its most literal meaning: they have matching paint schemes, wicker seats and a shared charm that no Ferrari or Mercedes could ever hope to replicate. And, between them, they'll convey you and nine friends from villa to yacht in a single, stylish convoy.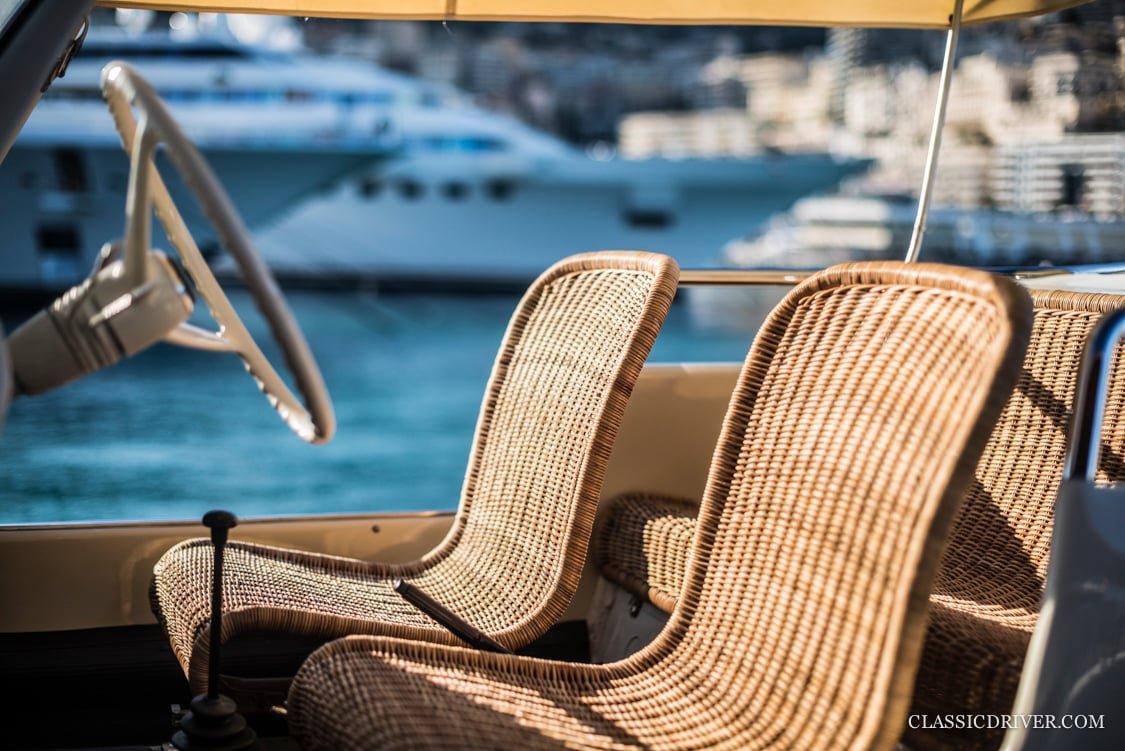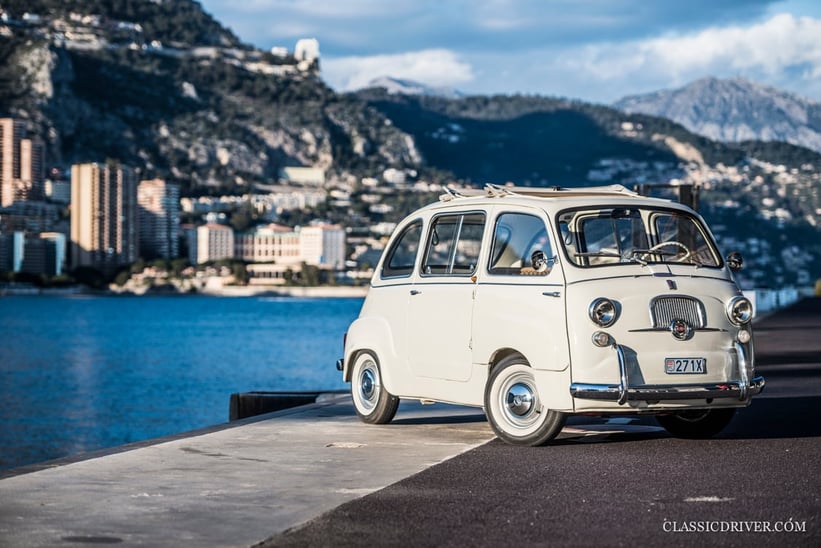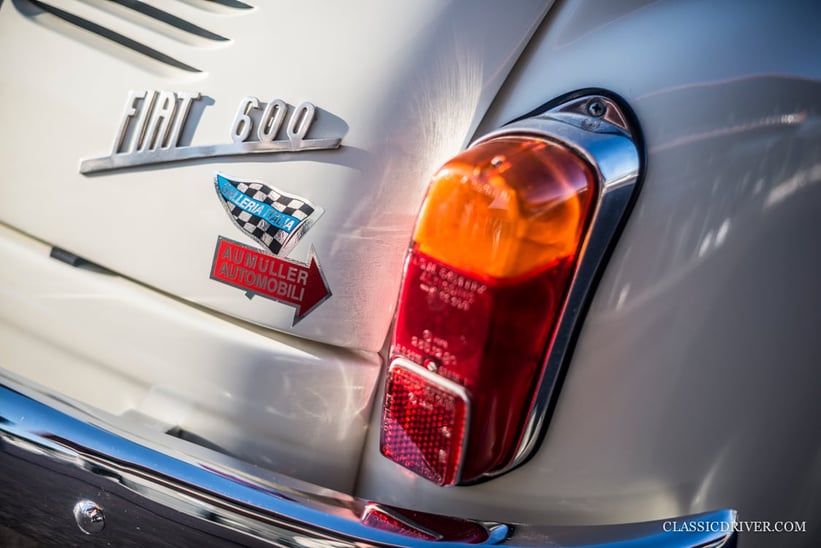 A Monaco resident since it was bought new by the principality's official importer, this Ghia 500 Jolly can trace its roots back to Gianni Agnelli's original vision of a land tender that could be unloaded on arrival anywhere in the Med from his 82-foot ketch, Agneta. Its more spacious sibling, the 600 Multipla, has been fitted with wicker seats crafted around the original frames by a basket maker to match its little brother's. Due to their matching nature, the vendor refuses to sell them separately – and preference will go to a Monaco resident in the hope another chapter can be added to the Jolly's sole-principality history. The price for both? Some 300,000 euros – but still only a fraction of that Cal' Spider.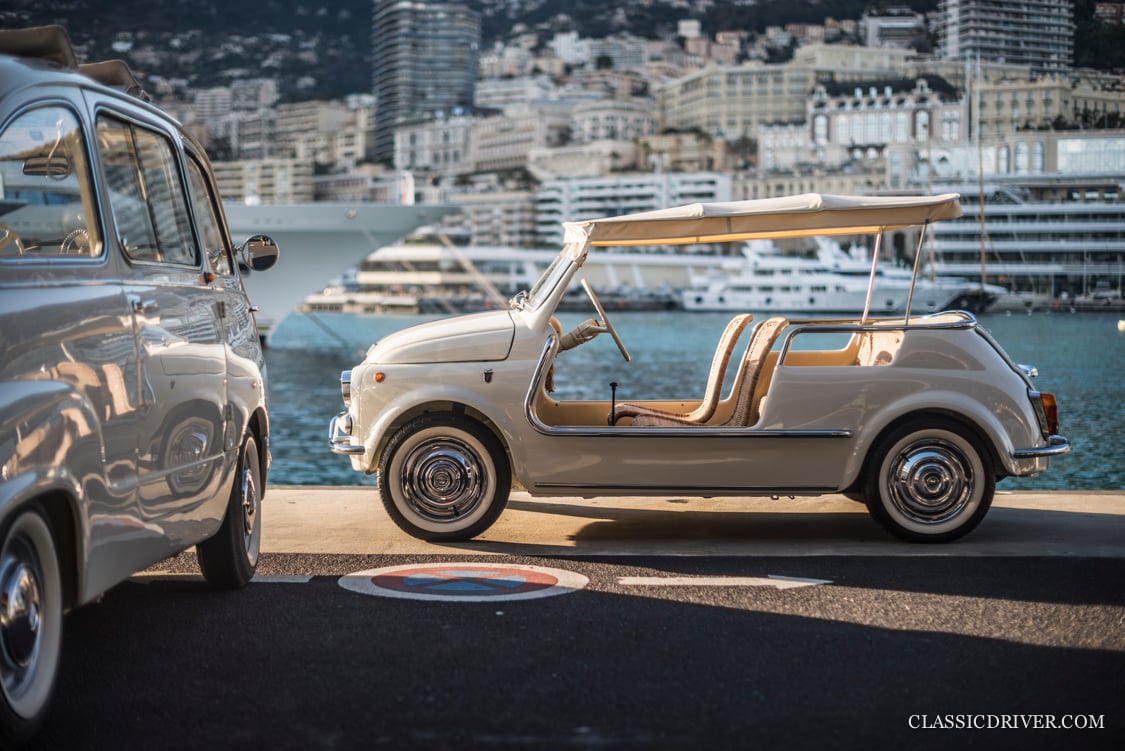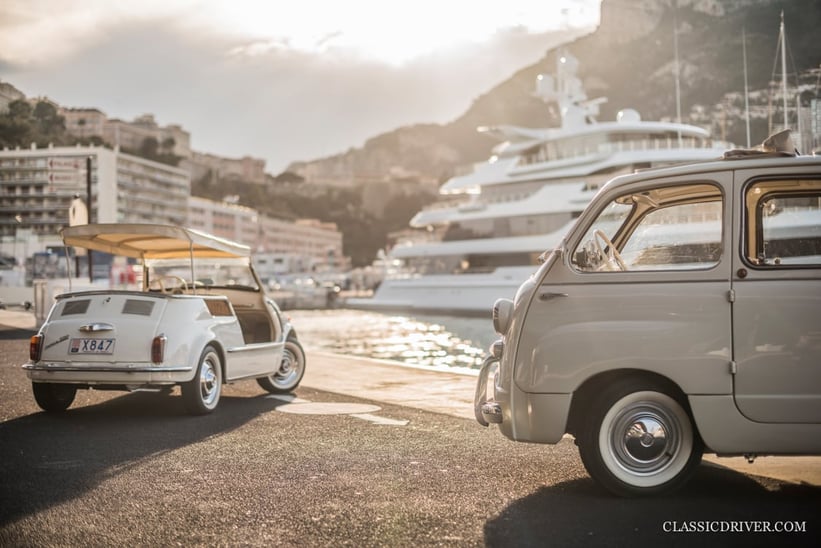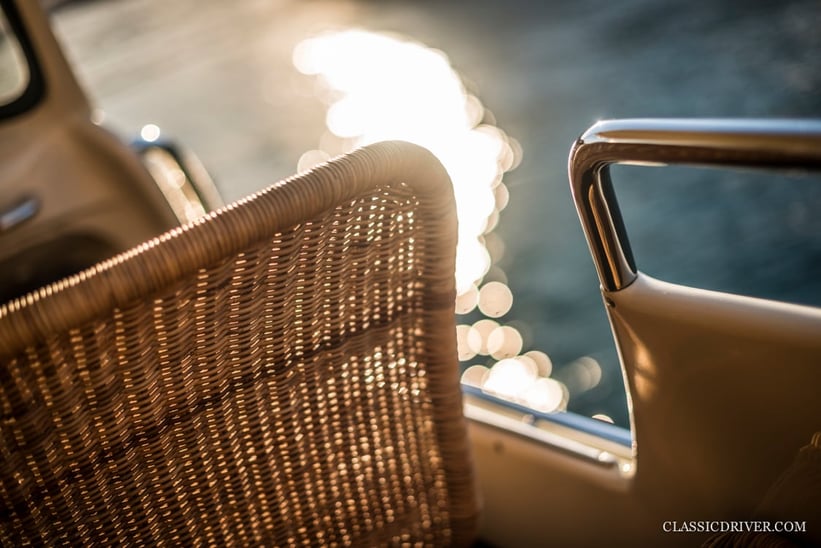 Due to their rarity, perennial topicality and long-held association with the sun-chasing elite, it's little wonder beach cars have an enduring appeal that translates into ever-increasing demand. RM sold similar Jolly+Multipla job lots for $231,000 in 2014 and $242,000 in 2015, while Gooding sold one of the two Pinin Farina-bodied 'Eden Roc' 600 Multiplas last year for $660,000. At RM's Monaco auction in May, the catalogue includes a Cagiva Moke, a Fiat 500 Mare by Carrozzeria Holiday, and a single-owner HAZ Buggy. Such vehicles graduated from cheeky waterfront runabouts to certified collector classics some time ago – and, right on cue, another delightful pair arrives on location.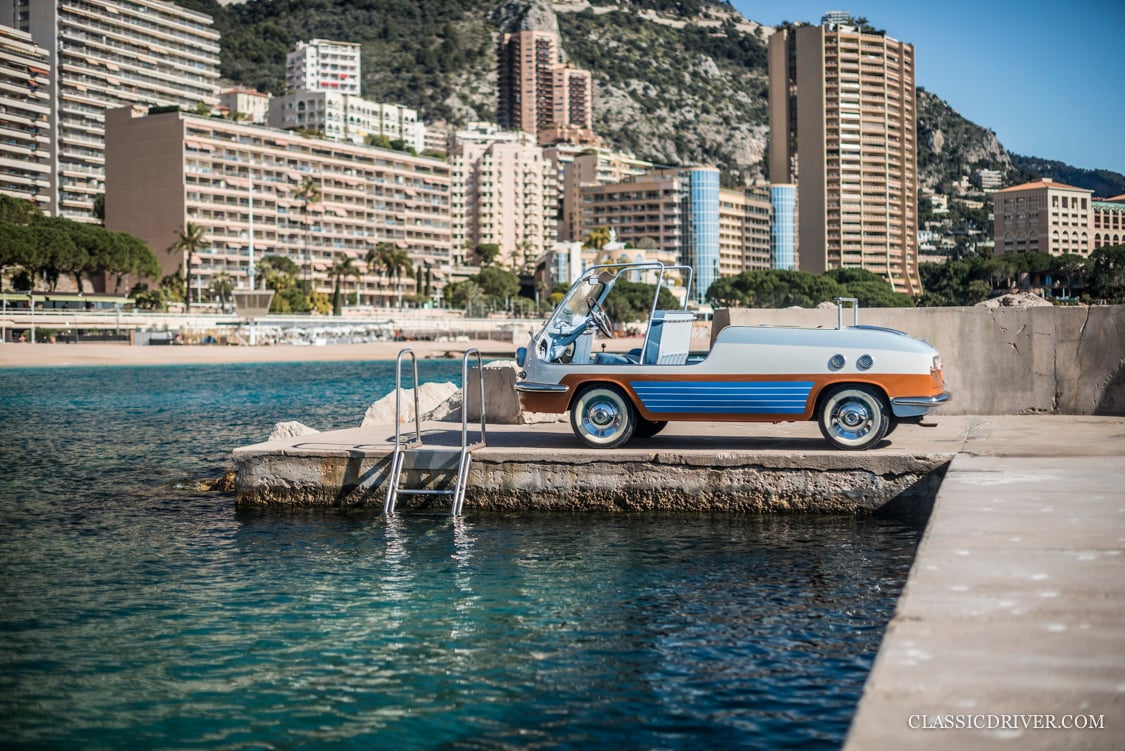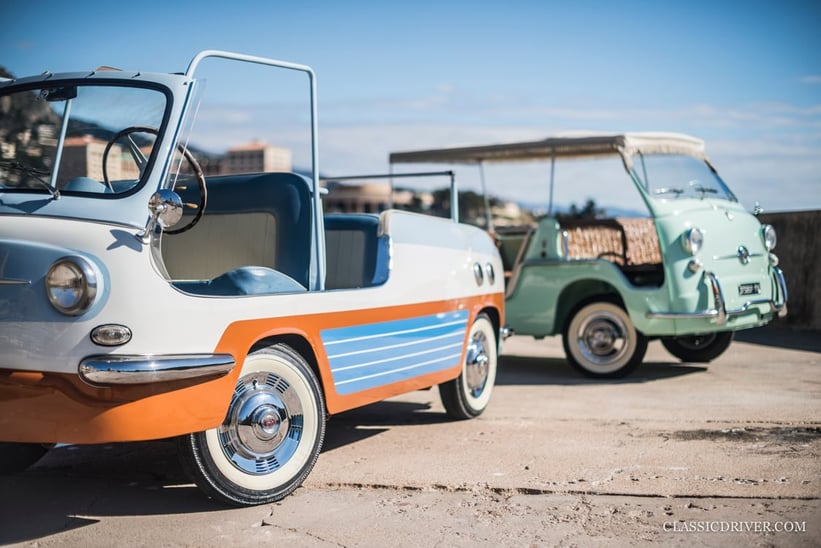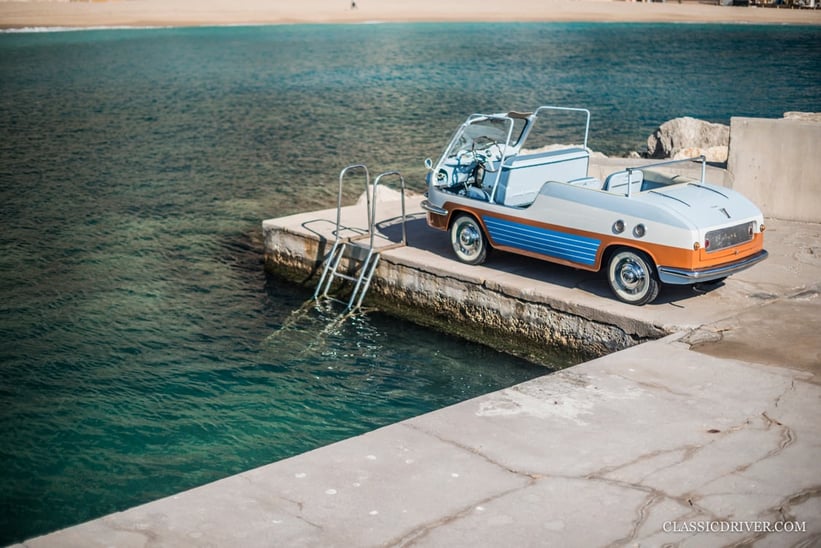 Much rarer than their diminutive counterparts were the open variants based on the Forward-Control 600 Multipla, often used by high-end hotels and golf courses as courtesy vehicles. Indeed, this turquoise, Ghia-bodied Multipla Jolly was initially put to work as a shuttle at the Fiat factory; rarer still is the Vignale-bodied Spiaggia, of which only a handful were built. With its delightful tri-tone paintwork, we can think of few more suitable land tenders for a Riva moored up in Port Hercules. Both are currently for sale through another Monte Carlo-based dealer, Monaco Legend Motors.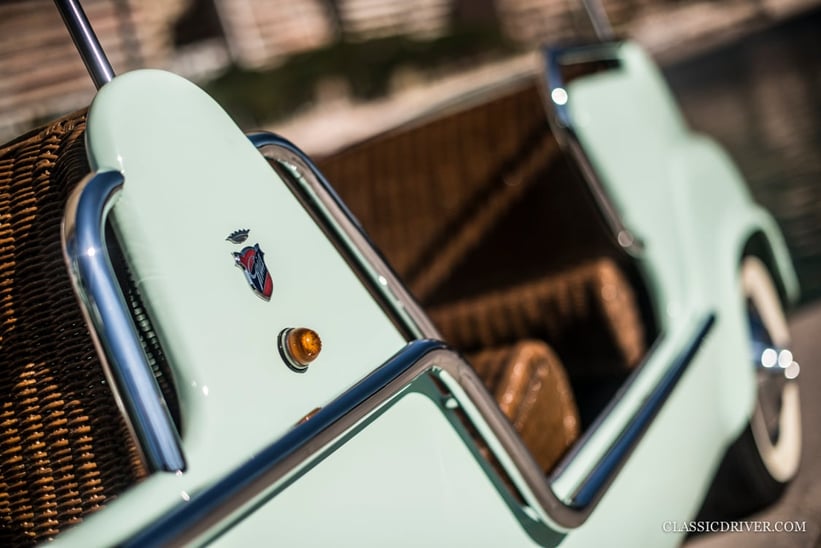 So, while our benchmark dolce vita Ferrari might have a name that conjures images of sun, sea and abundant style, the moniker given to Fiat's charming Riviera-pootlers was equally relevant to their character. 'Jolly' translates into English as 'Joker' – and few vehicles are as successful at generating smiles-on-sight than the jovial shuttle of the jet set.
Photos: Rémi Dargegen for Classic Driver © 2016