Pre-flight checks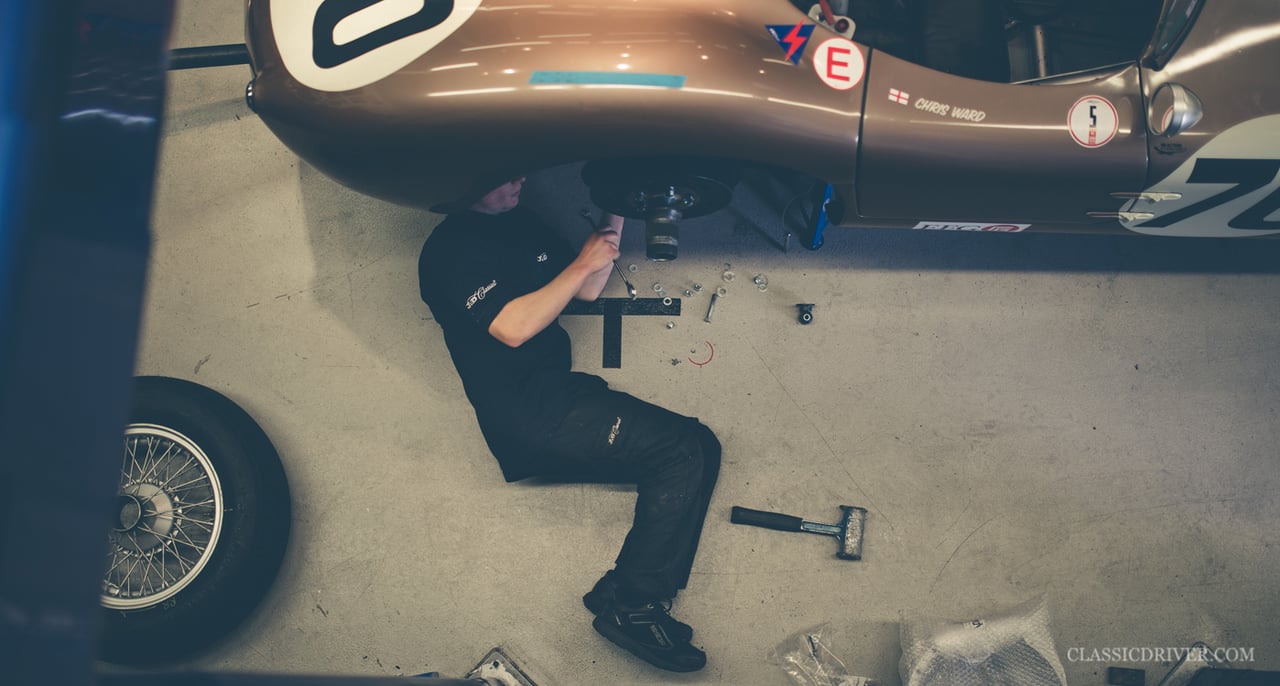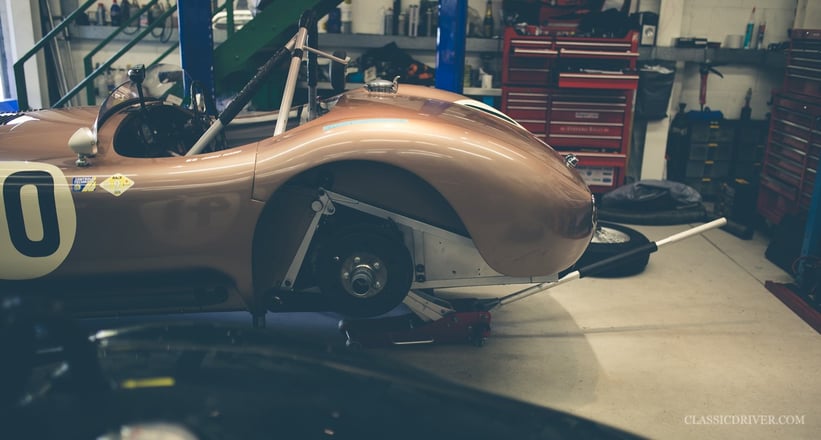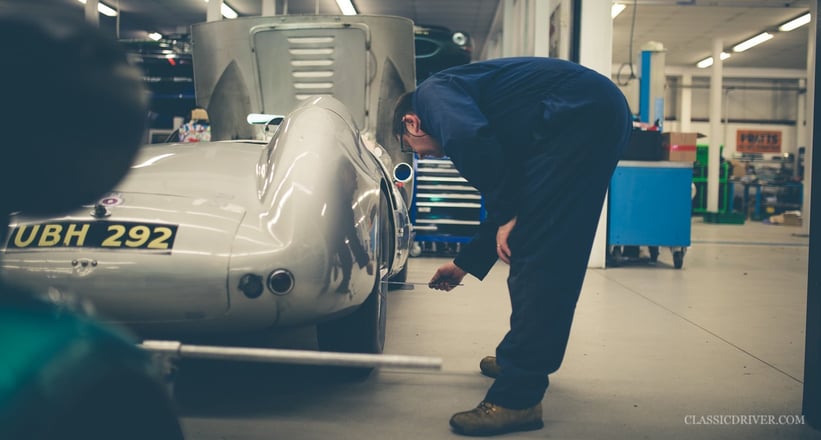 "For many of these cars, it's their first event of the year – and most will have been almost entirely rebuilt over the winter so they're fresh for another season," says Chris Ward, JD's event co-ordinator and in-house racing driver. At the 2016 Monaco Historic GP (his first taste of the event), Ward will be driving a bronze ex-Fangio Jaguar C-type that has won its two previous outings there, while JD Classics' co-founder Derek Hood will be piloting a Cooper-Jaguar. Upon arrival, we witness the latter machine undergoing final wheel alignment checks (the good old-fashioned way, we might add – no lasers here).
Jaguars straining at the leash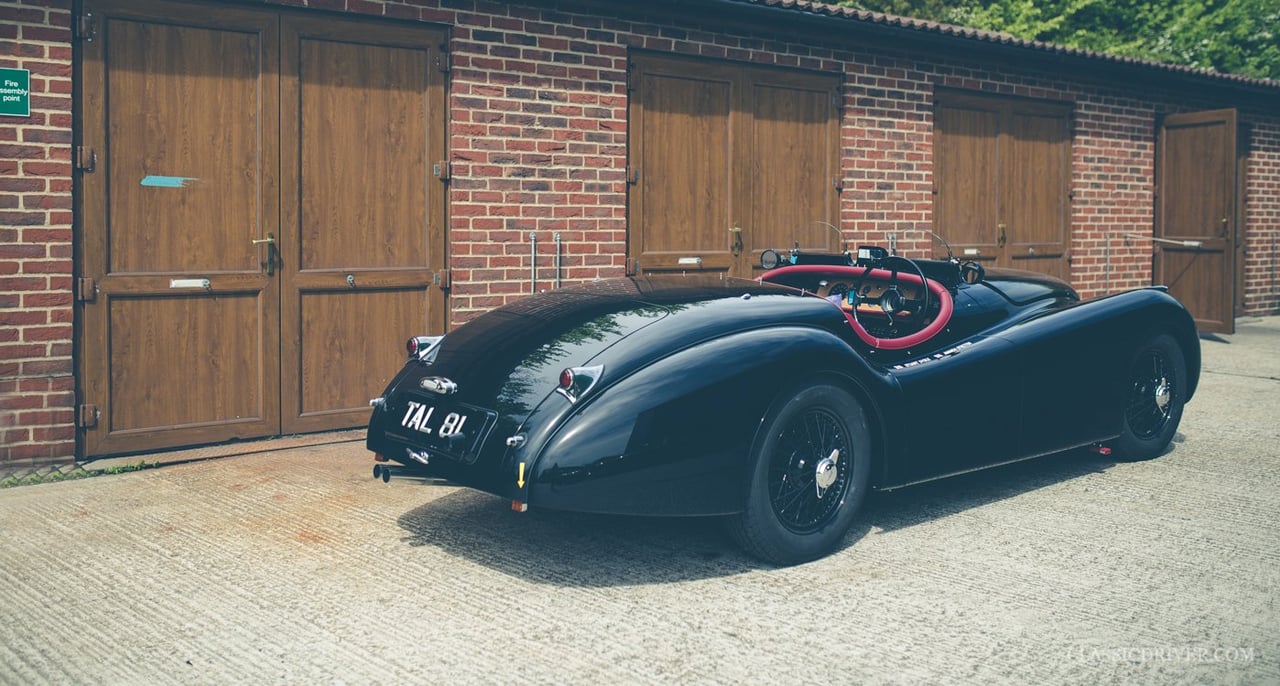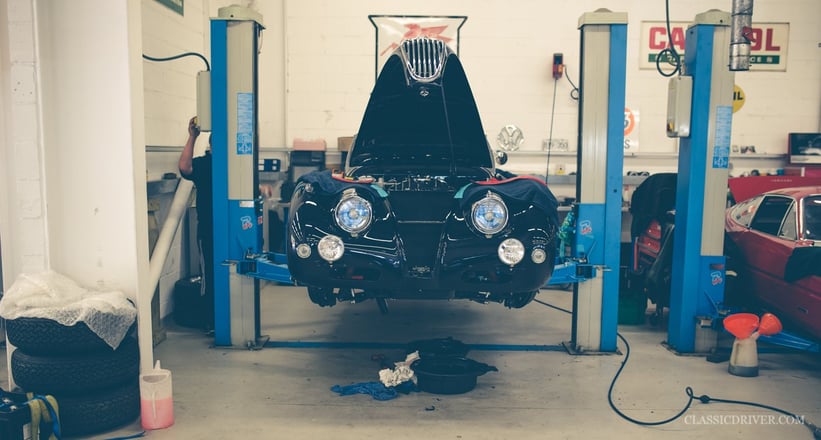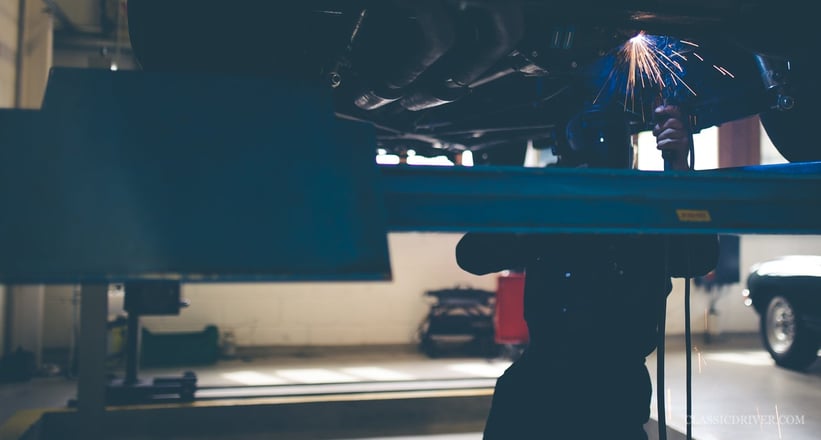 Although the Mille Miglia takes place a week after the Monaco Historic GP, several of the cars destined for the Mille's start line will be carried aboard the same transporter for obvious logistical benefits. Derek Hood's steed for that event – his own Jaguar MKVII – is already loaded up and ready for its Monégasque detour en route to Italy. But there's still work to do on some of the other Jaguars entered into the Mille Miglia, including no fewer than three XK120s and two XK140s.
A canary yellow curio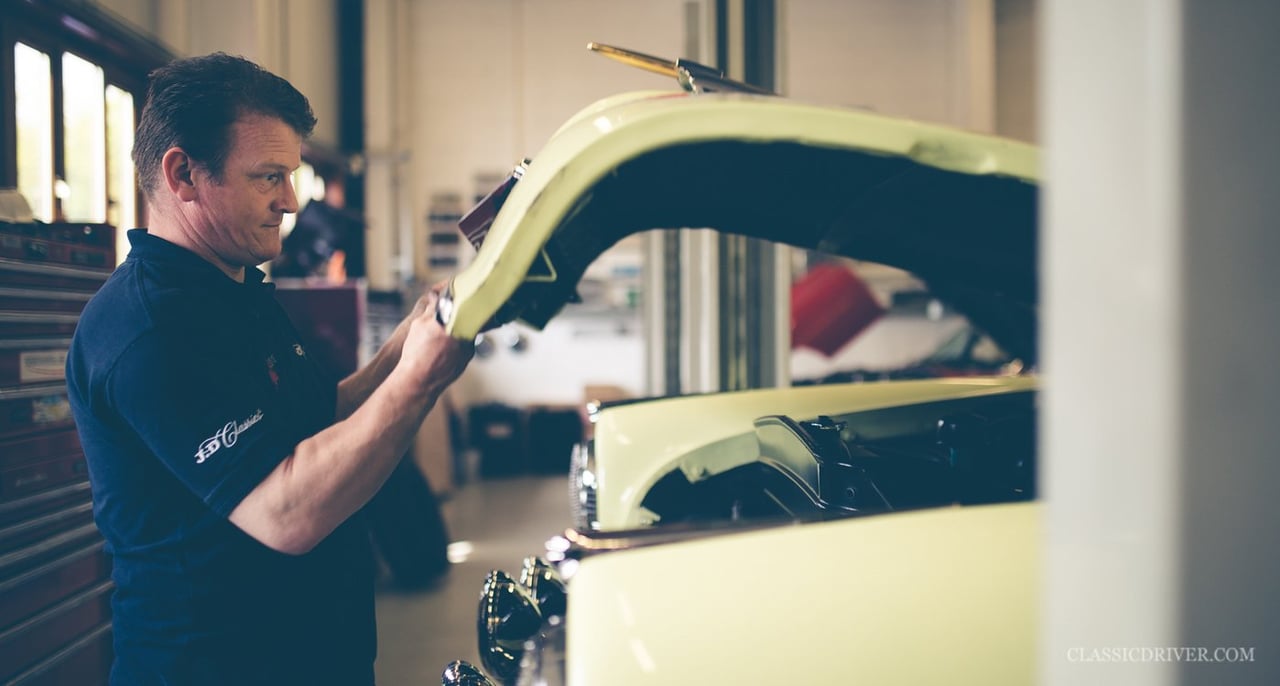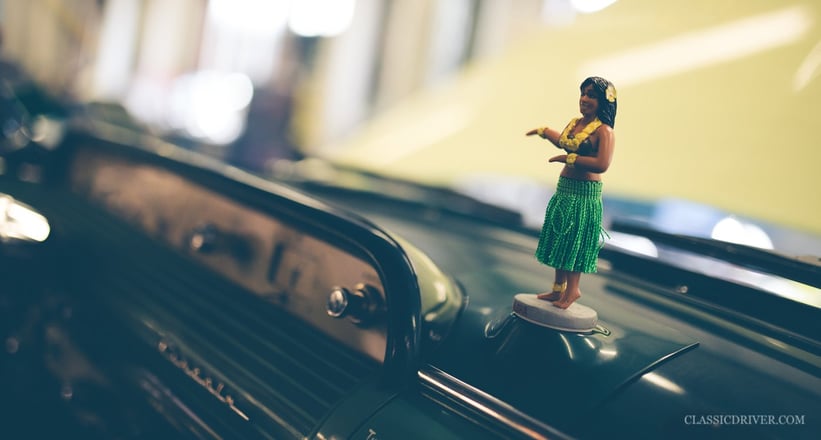 We also witness final exterior touches and extensive interior work on both a Touring-bodied Alfa Romeo 1900 and an Aston Martin DB2 Drophead Coupé. However, despite their respective beauty (or beautification-in-progress, at least), it's a canary yellow Lincoln Capri that we find the most curious. "It's certainly not a typical car you'd expect someone to choose for the Mille," says Ward, "especially when you consider the owner also has a collection of Ferraris. But he also likes running unusual cars, and has entered this car at the Mille for the past four or five years." It's a car with which the JD mechanics have become intimately familiar with over the years, as is the case with many of the other Brescia-bound cars.
Balance of power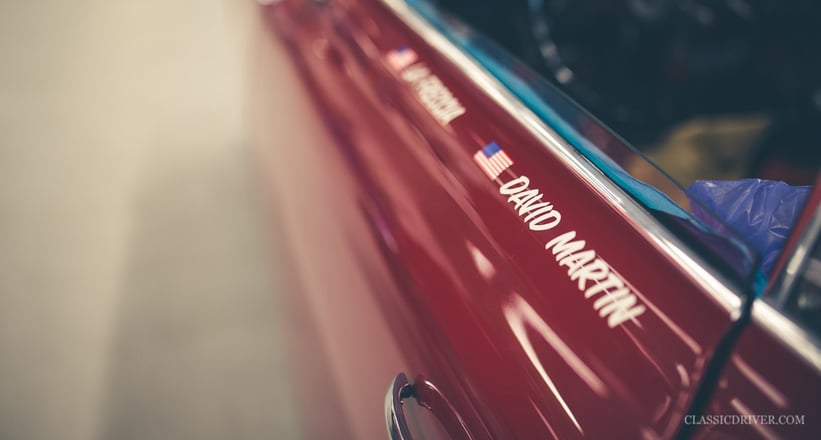 "In some cases, the cars will have previously been upgraded to perform better on a daily basis, but to be eligible for the Mille they'll need to be returned to their original specification," says Ward. A good case-in-point during our visit is one of the XK120s, which is being reverted from disc brakes back to drums. "All of cars going to Monaco and the Mille have all undergone substantial work if not a full rebuild, although the required setups for each event are quite different," Ward explains. "For Monaco, you'll obviously have a full racing setup, tweaked specifically for that circuit. On the Mille, however, you can be driving for 15 hours a day, so the car needs to be comfortable and enjoyable to drive, as well as fast and reliable – it's about achieving the optimum balance. You don't want to get out of the car and feel as if you've been punished."
An endless labour of love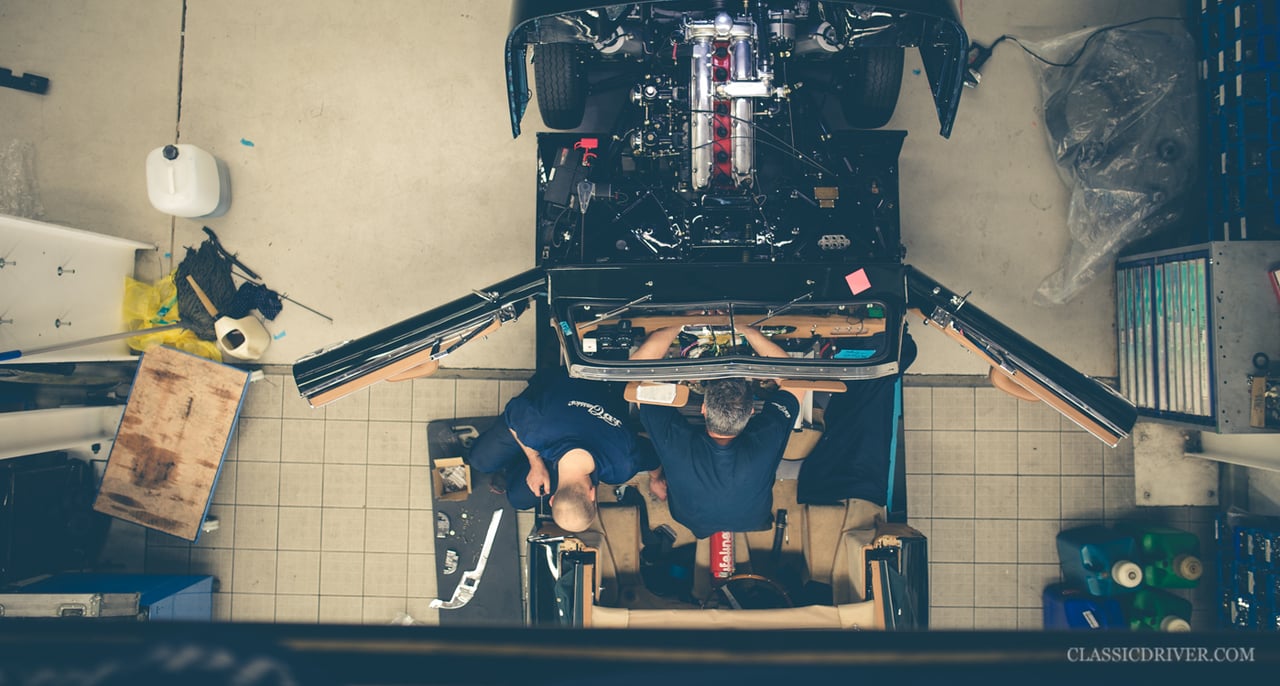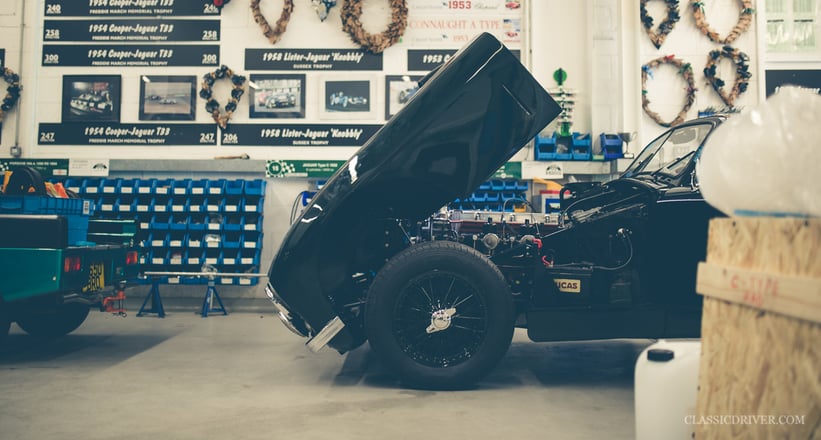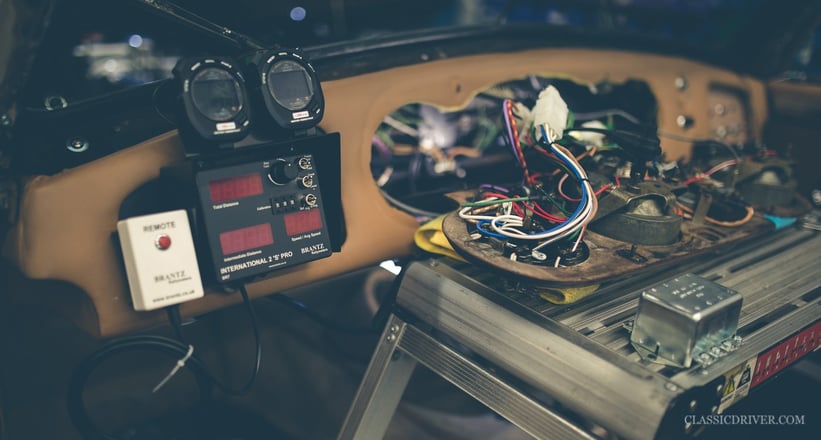 As one of the Mille Miglia's main sponsors, JD is given a set amount of entries to the event – though obviously the cars must meet technical regulations to which any other entrant is bound. The customers who take these slots are also offered an all-encompassing service for a set cost that includes flights, hotels, logistics, support and everything else required for the event, which requires another mass of organisational activity. One wonders how the company can remain so consistently competitive at so many high-profile events, when so much behind-the-scenes planning accompanies the labour-intensive engineering preperations. But during our visit, it's clear that passion and a sense of camaraderie play a major role in all areas of the business.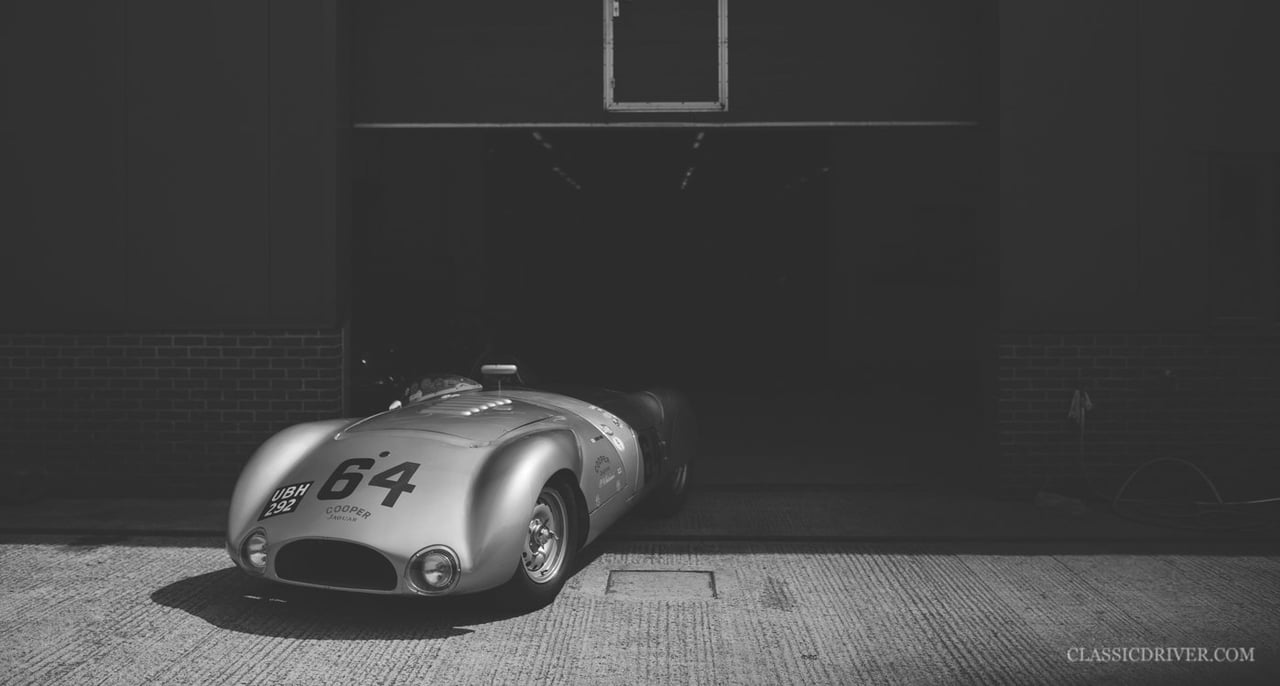 "Even after the event, there's not much time for any of us to rest. Once we're back at base, the preparations for the next event begins almost immediately – it's an endless cycle, but one that everyone throughout the company loves being a part of."
Photos: Tom Shaxson for Classic Driver © 2016