Even Porsche would envy Maxted-Page's treasure trove
Utter the words 'historic Porsche' among collectors and enthusiasts of the Zuffenhausen marque and you'll no doubt be pointed towards Maxted-Page, based just outside London on an old farm. We spent the day with the company's founder, Lee Maxted-Page…
In just 15 years, Lee Maxted-Page has established one of the leading historic Porsche specialists not just in the UK, but also the world. Dealing with anything from road-going early 356s to Group C prototypes, and offering race preparation and and full restoration services, the company prides itself on its knowledge and immense passion for all things Porsche.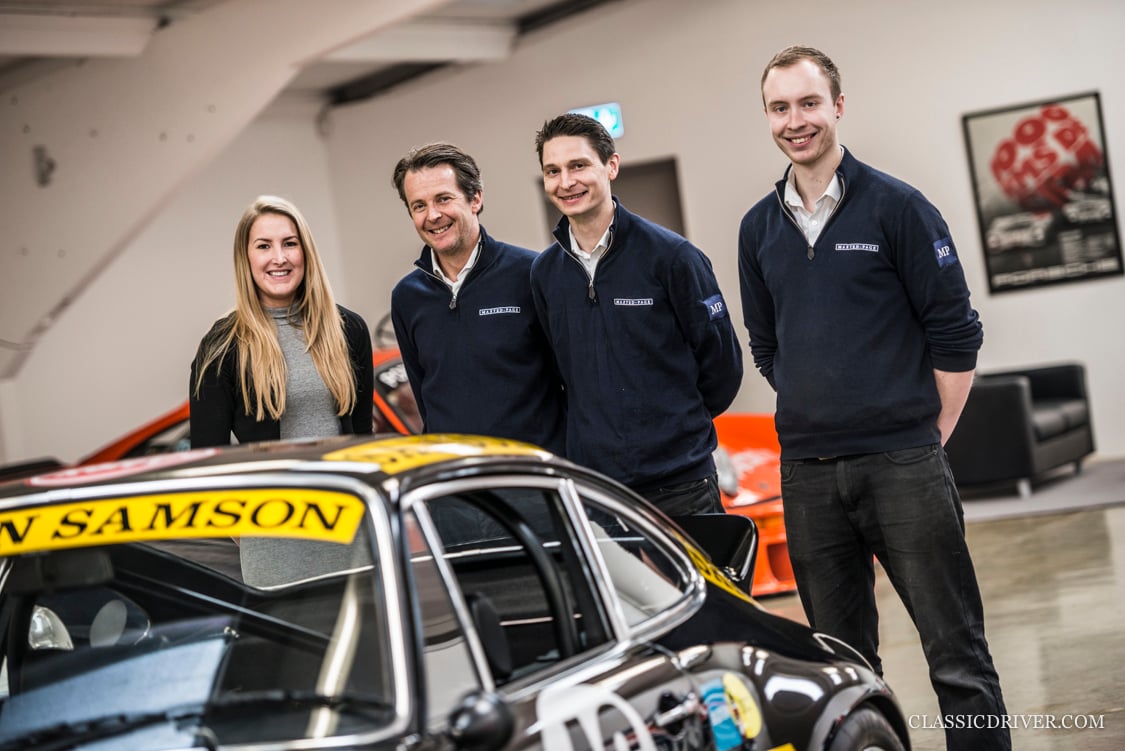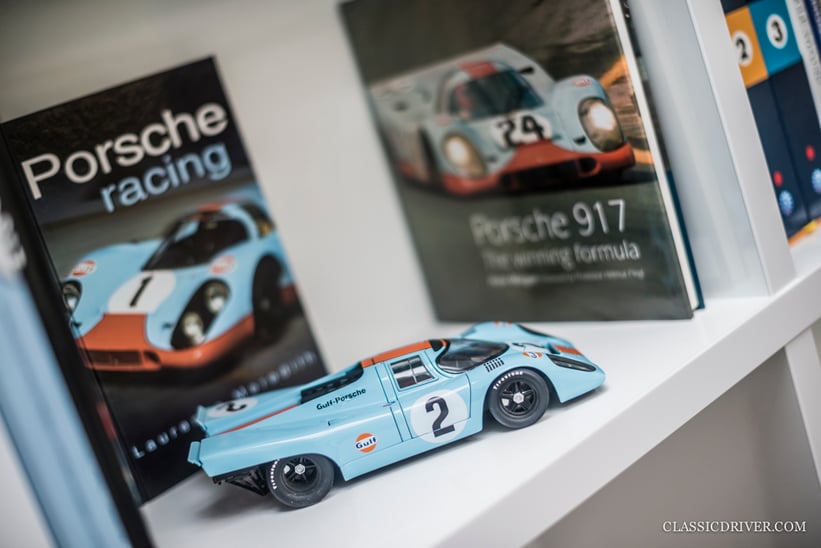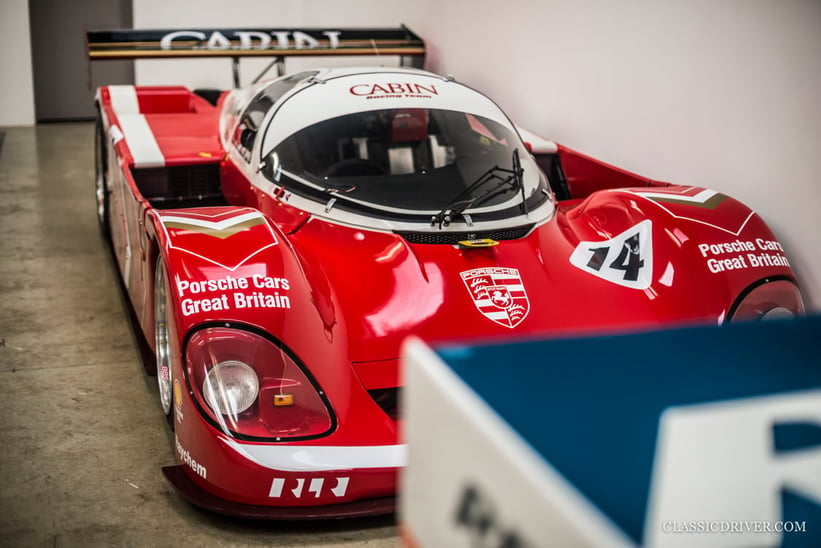 What is your earliest automotive memory?
Probably of sitting in go-karts aged around two or three, or the rich smell of Castrol R that was so synonymous with motor racing in the 1960s and '70s. I bought my first Porsche book when I was 15 years old, which lit a deep passion for the marque that still burns brightly today.
How did you turn your passion into a career?
In my mid-twenties, I realised that the most successful salesmen were passionate about the product that they were selling, so I managed to get a job at a Mercedes-Benz dealer in London. I subsequently worked for three different main dealers in both sales and management roles. Over a fifteen-year period, I learnt all about the motor trade.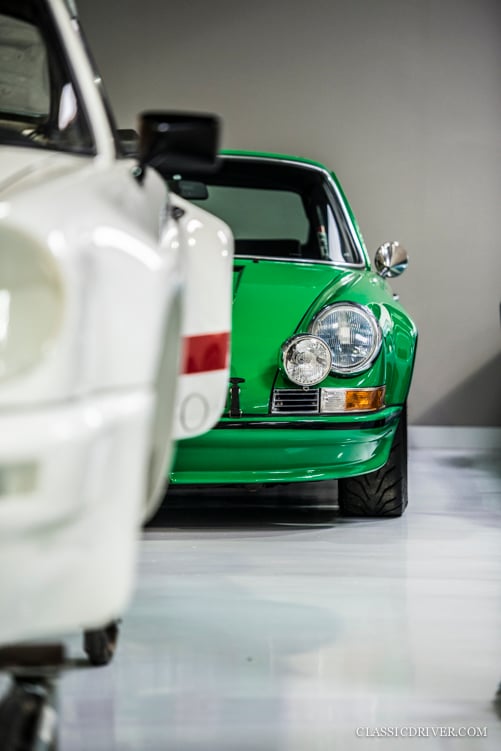 What prompted the decision to establish your own business?
Ultimately, I became much more interested in historic cars, as opposed to the monotony of new car sales. I felt that my years of experience in the motor trade would help me to establish a credible business of my own and, in 2001, I was able to buy an old farm premises close to Stansted Airport, with 13,400 square-feet of redundant agricultural buildings. Here I was able to start the business from nothing, and gradually develop it into what it is today.
Historic Porsches form the core of your business – what made you gravitate towards the brand?
I've owned and driven Porsches for almost 30 years now, and ultimately it comes down to what I believe in and what I'm most passionate about. Around ten years ago, I spotted a gap in the market for a UK-based specialist at the top end of the historic Porsche market. It was at that point that we chose to deal only with Porsches, in order to increase our knowledge of the brand, technical expertise and worldwide contact/customer base.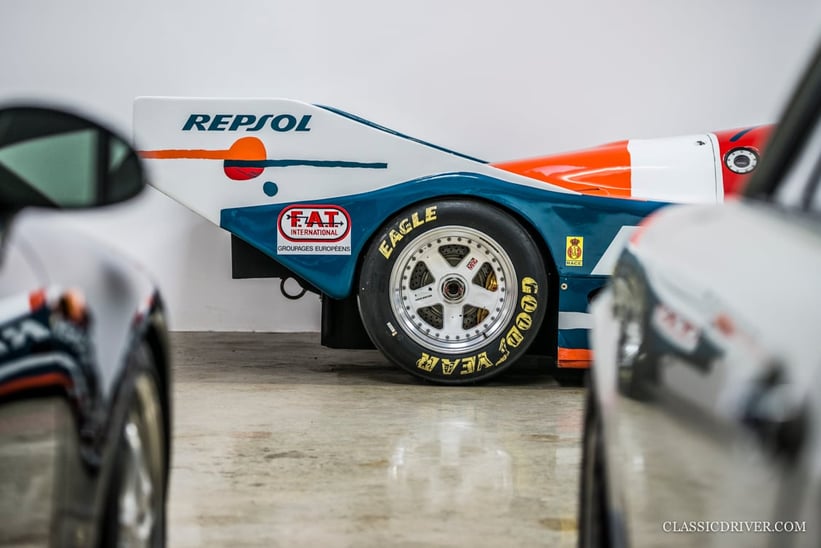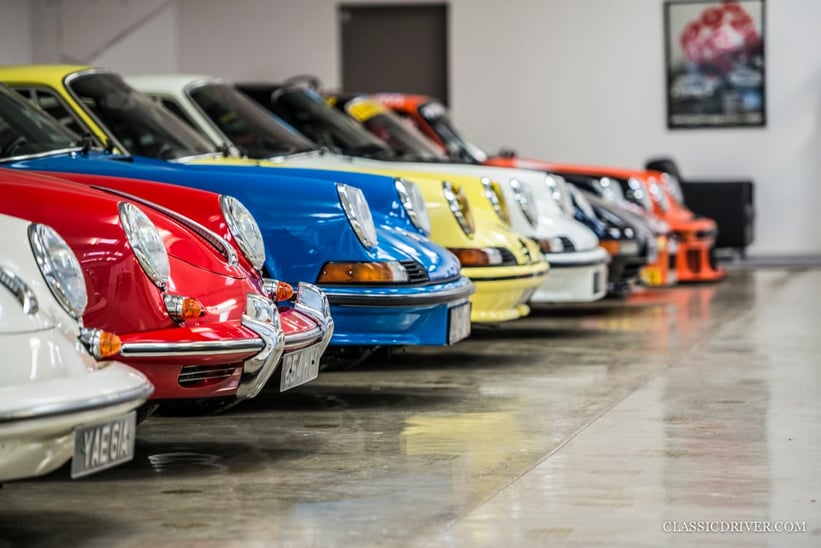 What criteria must a car in your inventory fulfil?
It must be a rare or exceptional car of its type – ideally both. We're particularly specialised in the sale and restoration of early 2.0-litre 911s and 1973/4 Carrera RS and RSR models, but our experience means that we deal in anything from the earliest and rarest split-window 356s, right the way through to factory-built Porsche 956/962 Group C racing cars.
In addition to road-going models, you also specialise in historic competition Porsches – why is this?
Porsche has such a long and rich history in motorsport that many of the most rare and collectible historic cars are indeed from Zuffenhausen and have some degree of competition history. There has also been huge growth and ever-increasing interest in historic motorsport in recent years, so we offer professional race preparation services to historic competition Porsche owners, including the rebuilding of both engines and gearboxes.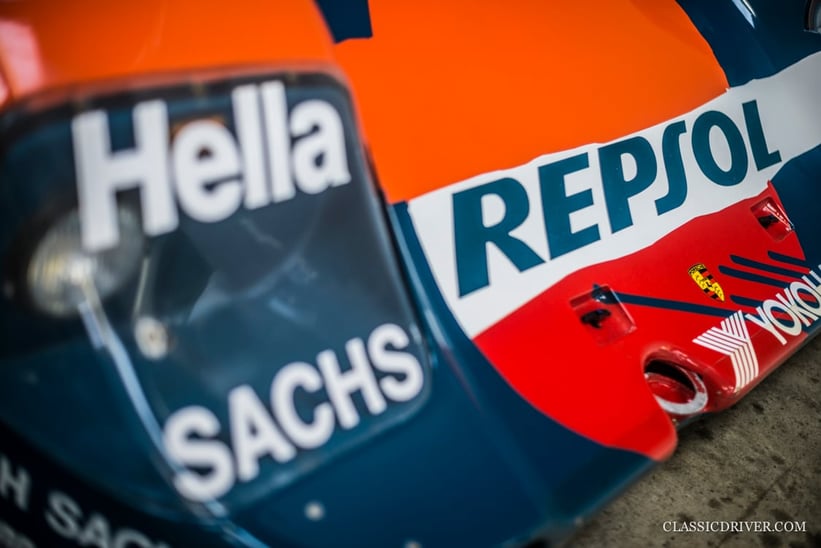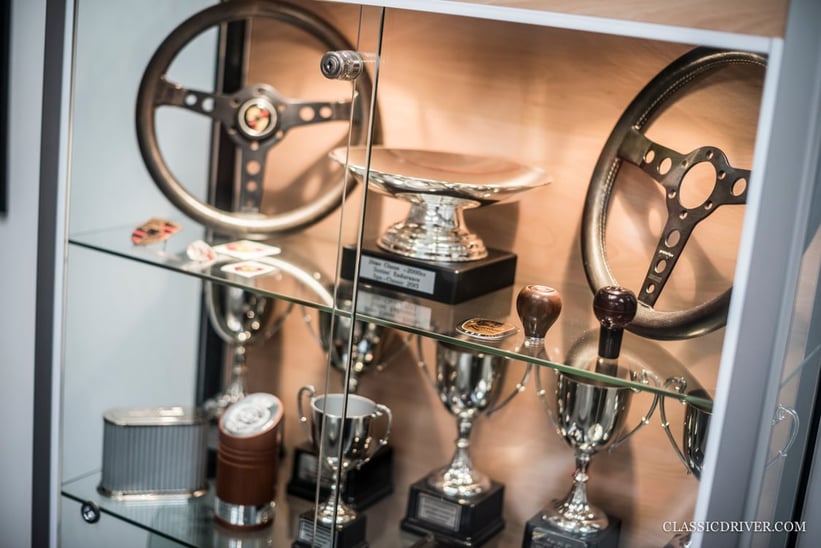 Do you race yourself?
I try to keep reasonably active in the world of historic racing and, over the last 15 years, I've enjoyed racing a variety of historic Porsches at circuits and on rallies around the world. We also get a great deal of pleasure when we restore or authentically prepare interesting Porsches for our discerning clients, who wish to take them racing.
What can customers expect from Maxted-Page that they wouldn't be able to find elsewhere?
Knowledge, integrity and customer service. It's a low-volume business, and we're committed to providing the highest quality of service in everything we do.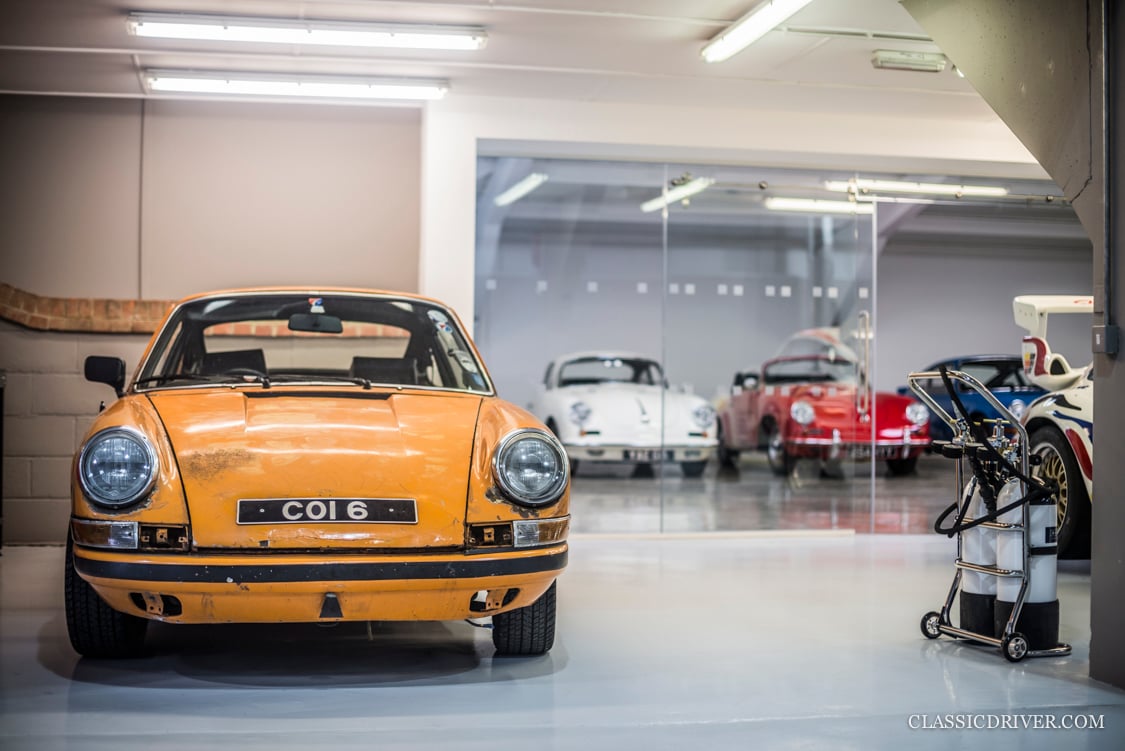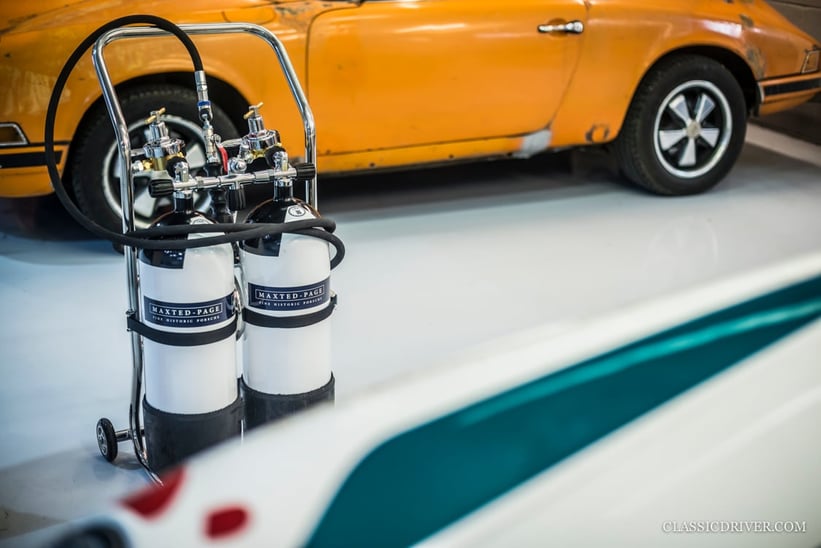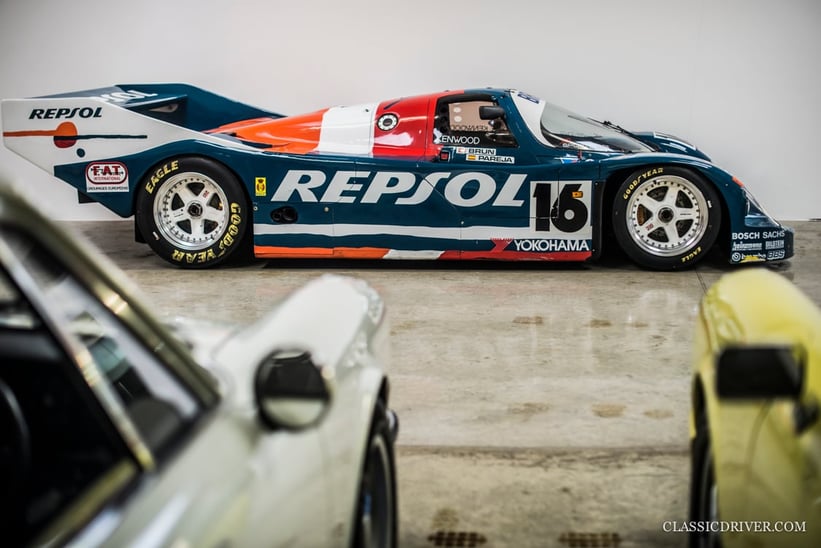 How has the market for historic Porsches changed in the last five years, and where can you see it heading in the future?
I had felt for some time that historic Porsches were generally undervalued, thus we weren't surprised by the recent boom in values. Certain models have now probably reached their rightful level, such as the Carrera 2.7 RS, and are unlikely to fluctuate significantly in the short to medium term. We are, however, seeing a renewed interest in Porsches from the 1980s and '90s, which are arguably being driven more and tucked away less. We're also seeing serious interest emerging for the Group C 956 and 962 models, and can foresee tremendous potential for growth in the market for these cars among historic Porsche and competition-car collectors.
Which single car from your career do you wish you'd kept?
My first ever Porsche 911 – a 1974 2.4 E coupé finished in Viper Green. I went everywhere in it, but I had so little money at the time that the prospect of doubling my money was too tempting and I sold it to a neighbour for £12,000. Unfortunately I've never been able to find that car again, and I'd love to track it down and try and buy it back.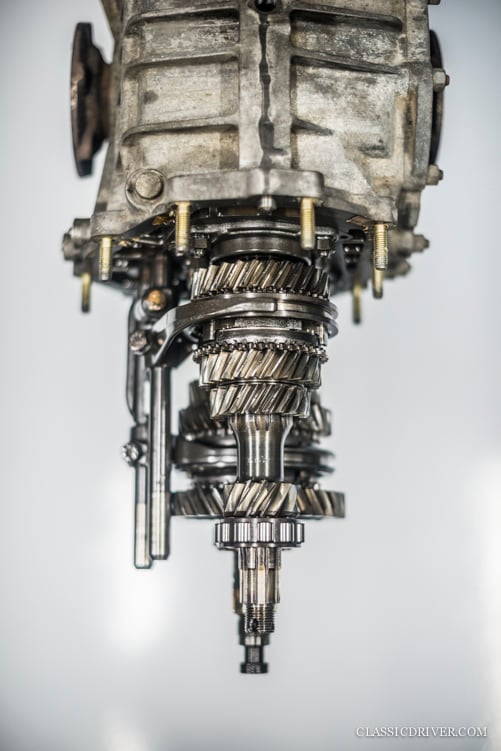 What do you drive at the weekend?
Definitely a manual Porsche of some sort and, if it's a race weekend, it's currently a 1974 Porsche 3.0 RSR. How lucky am I?
Photos: Rémi Dargegen for Classic Driver © 2016