Traffic lights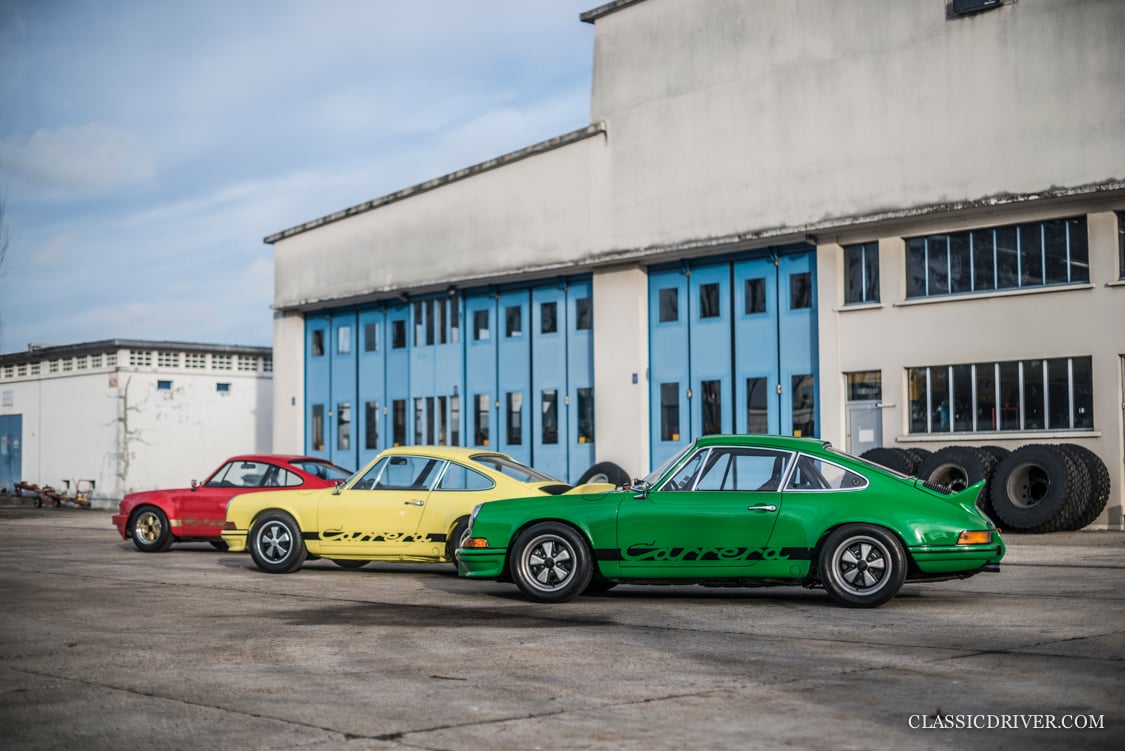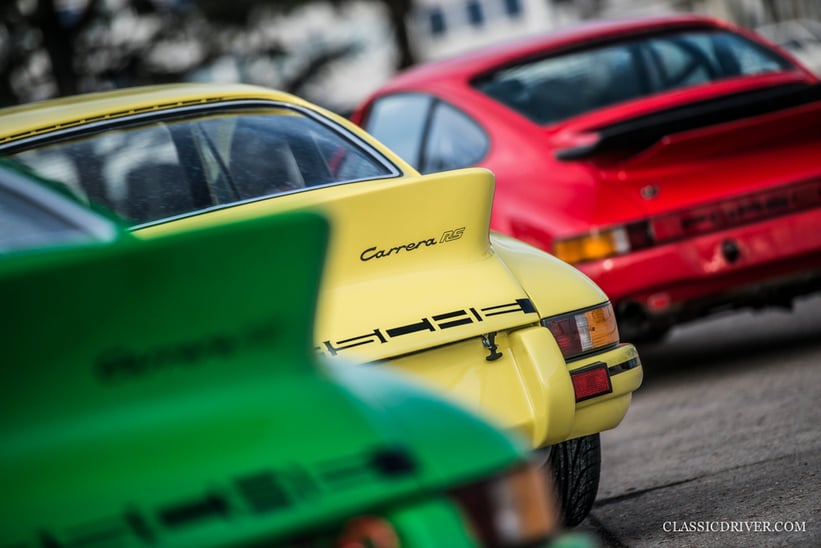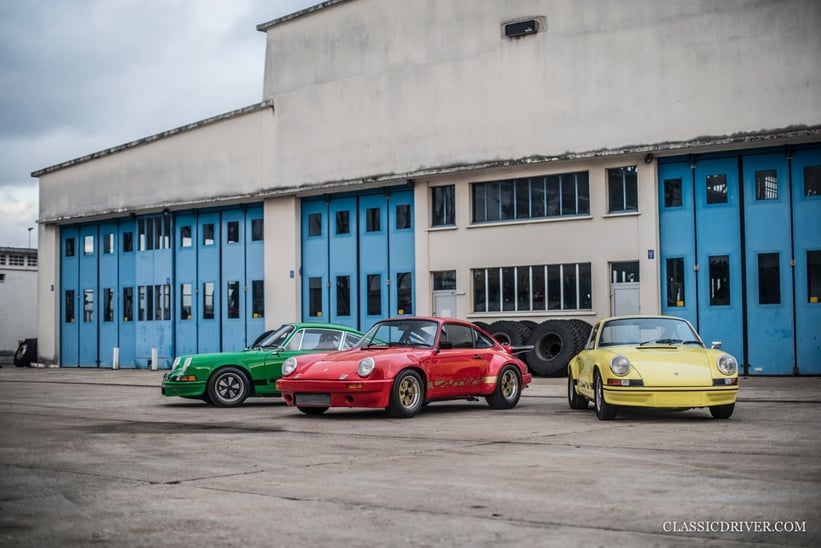 The opportunity to shoot these three colourful Porsche 911s together before their moment in the yellow-tinted Rétromobile spotlights was too good to pass up. The trio comprises two 1973 Porsche 911 Carrera 2.7 RSs – one Lightweight (yellow) and one Touring (green) – and, most significantly, a 1974 911 Carrera 3.0 RS. All three will make the short hop from FA Automobile's premises on the outskirts of Paris to the Rétromobile show at the Expo Porte de Versailles.
Six of one and half a dozen of the other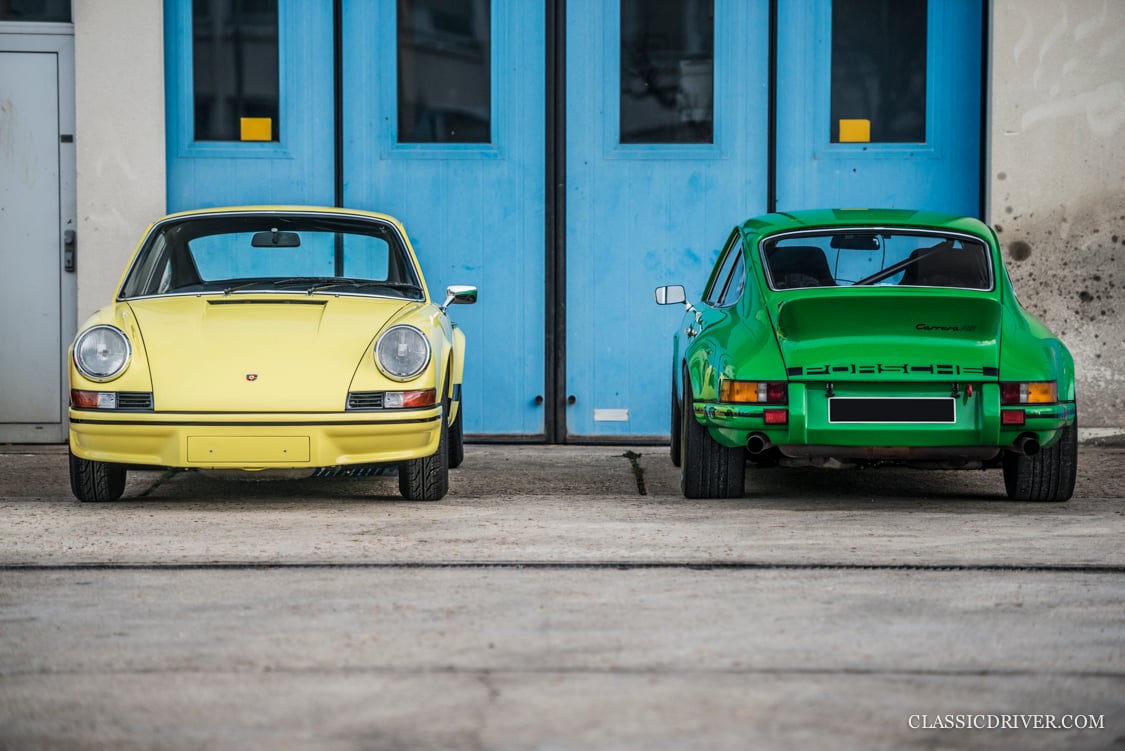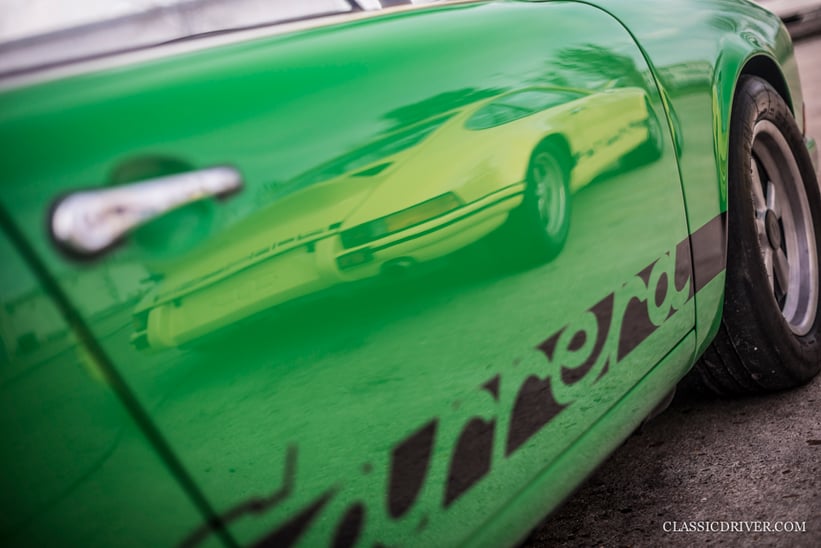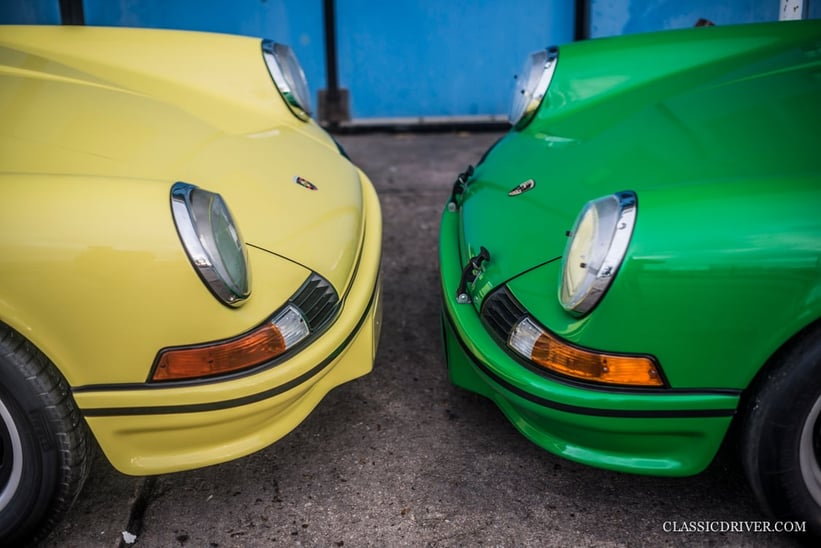 Much has been written about the legendary Porsche Carrera 2.7 RS, and rightly so. It's the darling of Porsche collectors and considered by many to be the very finest 911 ever produced. Both the Touring and Lightweight versions you see here boast matching numbers, their original colour schemes and high-quality restorations. However, while the painstaking correctness and originality of the yellow Lightweight example (it's had just two owners from new) would make it a viable concours queen, the green Touring has been modified into a racing car, making it possibly the ultimate weapon in which to contest the Tour Auto or Le Mans Classic.
Stopped in our tracks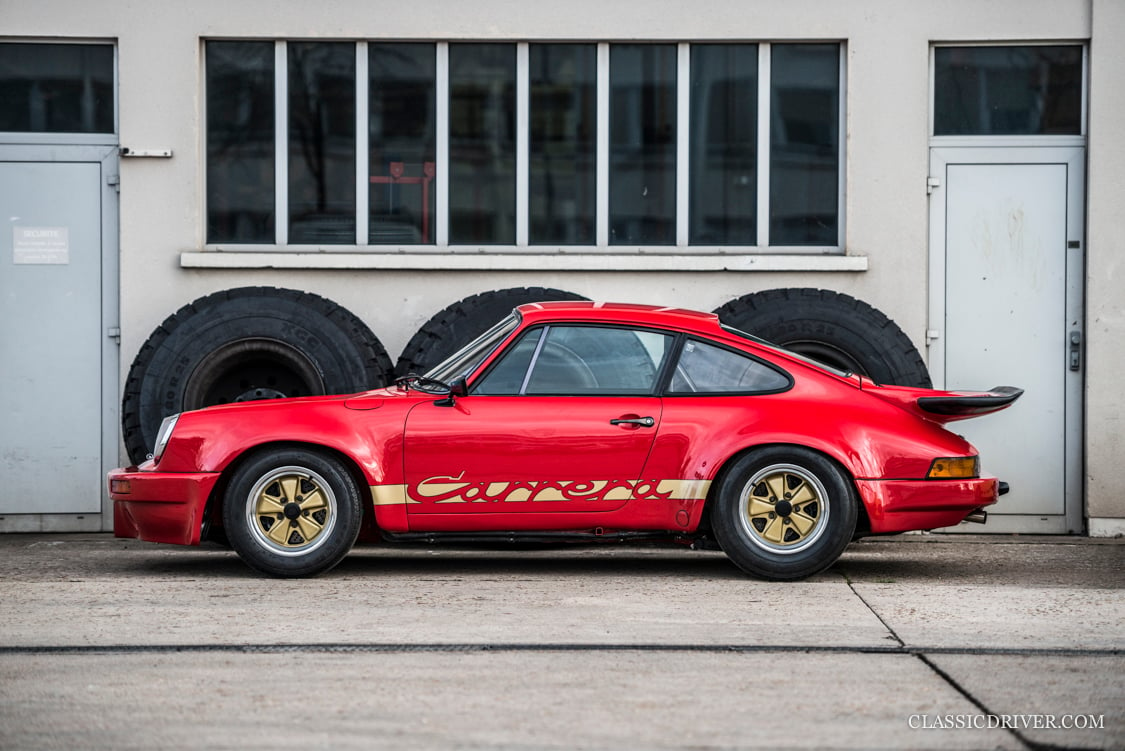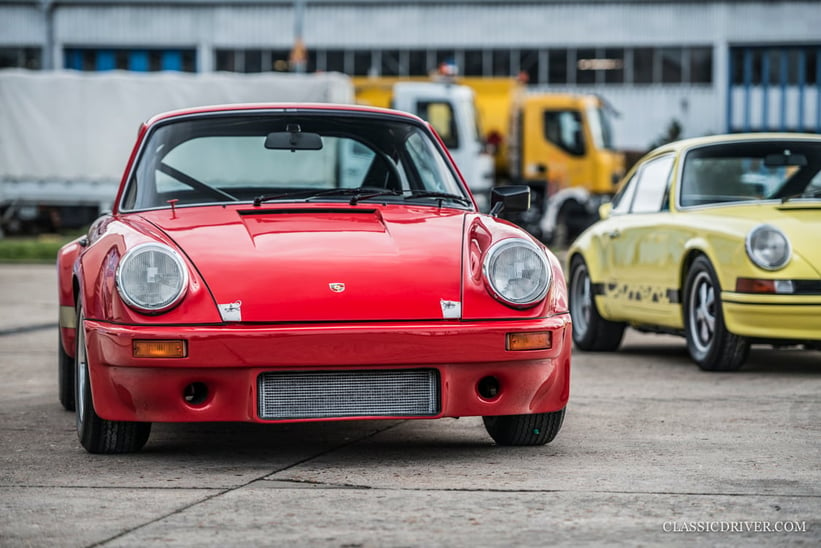 The Carrera 2.7 RSs are merely an appetiser before the main course, however – the 1974 Carrera 3.0 RS. Immortalised by the International Race of Champions, a series of races in 1974 in which the then-current Formula 1 stars battled it out in identical cars, the Porsche Carrera 3.0 RS is one of the rarest and most sought-after 911s in existence. Just 54 road-specification cars were officially built by the factory, of which this Guards Red model was the penultimate example. Alongside its steroidal wheel arches, stretching 'whale tail' and aggressive front-splitter arrangement, the two Carrera 2.7 RSs look almost wimpish (which, of course, they aren't). As with anything, it's horses for courses…
Competent in competition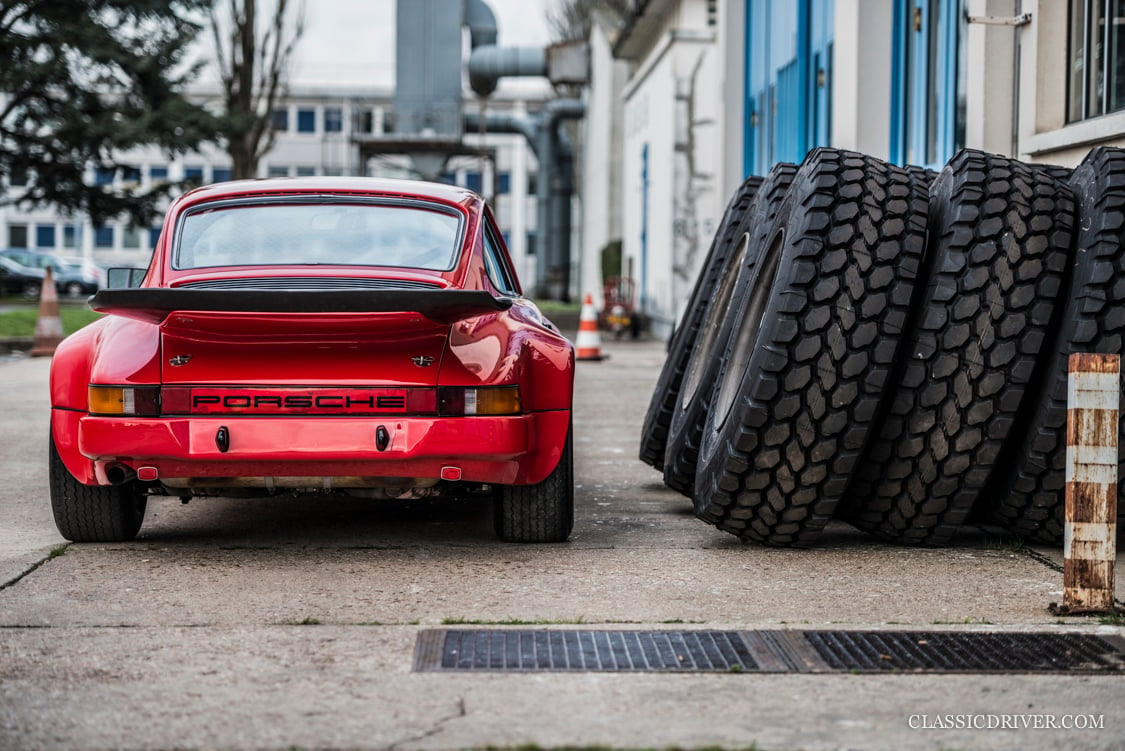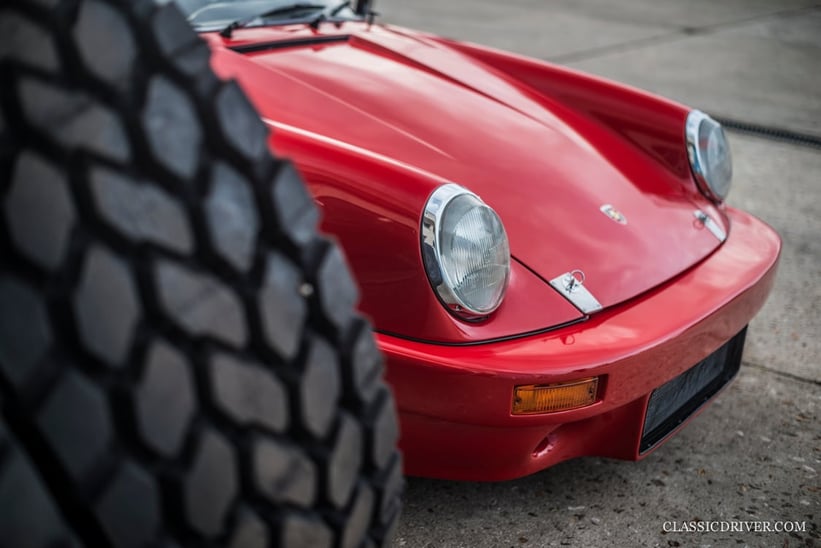 Shortly after it was delivered, the car was modified to Group 3 specification for use in the German ADAC Championship, where it subsequently enjoyed great success over a number of seasons. In fact, between 1975 and 1979, chassis #9108 clocked up 10 victories and 25 podium finishes, mostly in the hands of German racing driver Leo Eigner. After passing through a small number of collectors' hands, #9108 was bought and completely restored by the UK-based Porsche specialist Edmond Harris in 2000. Demonstrating the desirability of the 3.0 RS to the most serious Porsche collectors, each owner of the car after it finished racing had a Porsche 917 in their collection.
Dual purpose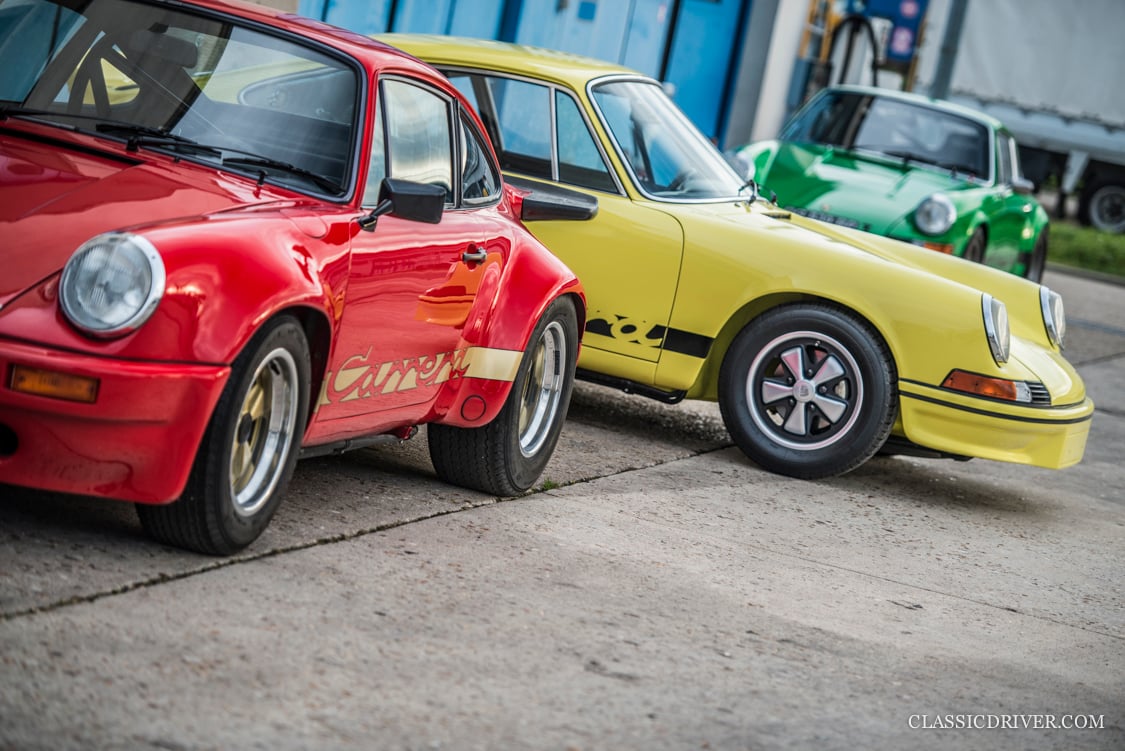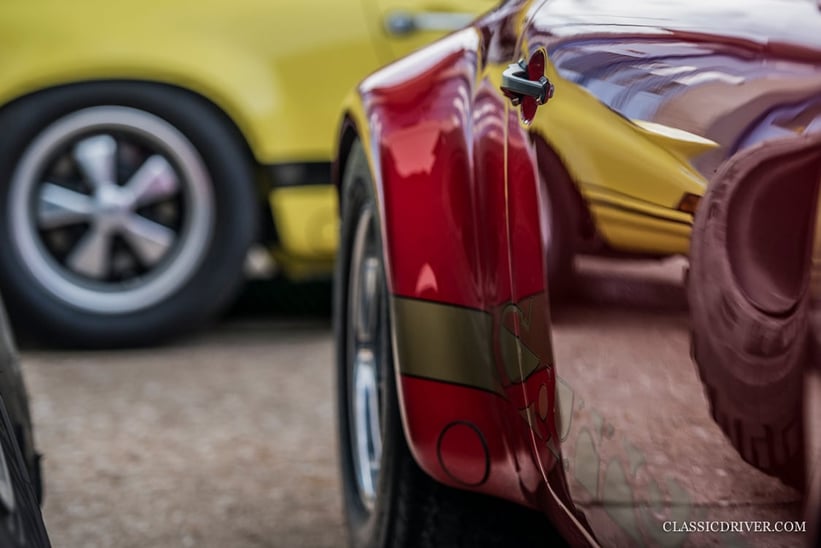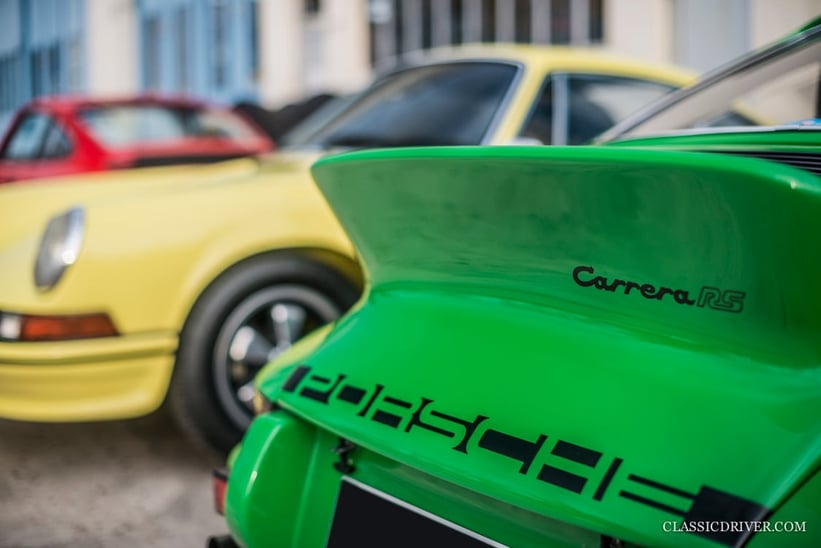 These are the ultimate dual-purpose Porsches. You can enjoy all three on FA Automobile's stand (P108) at Rétromobile 2016. As fabulous as Rémi's photographs are, these hallowed Porsches need to be seen to be appreciated.
Photos by Rémi Dargegen for Classic Driver © 2016