Blame it on the alcohol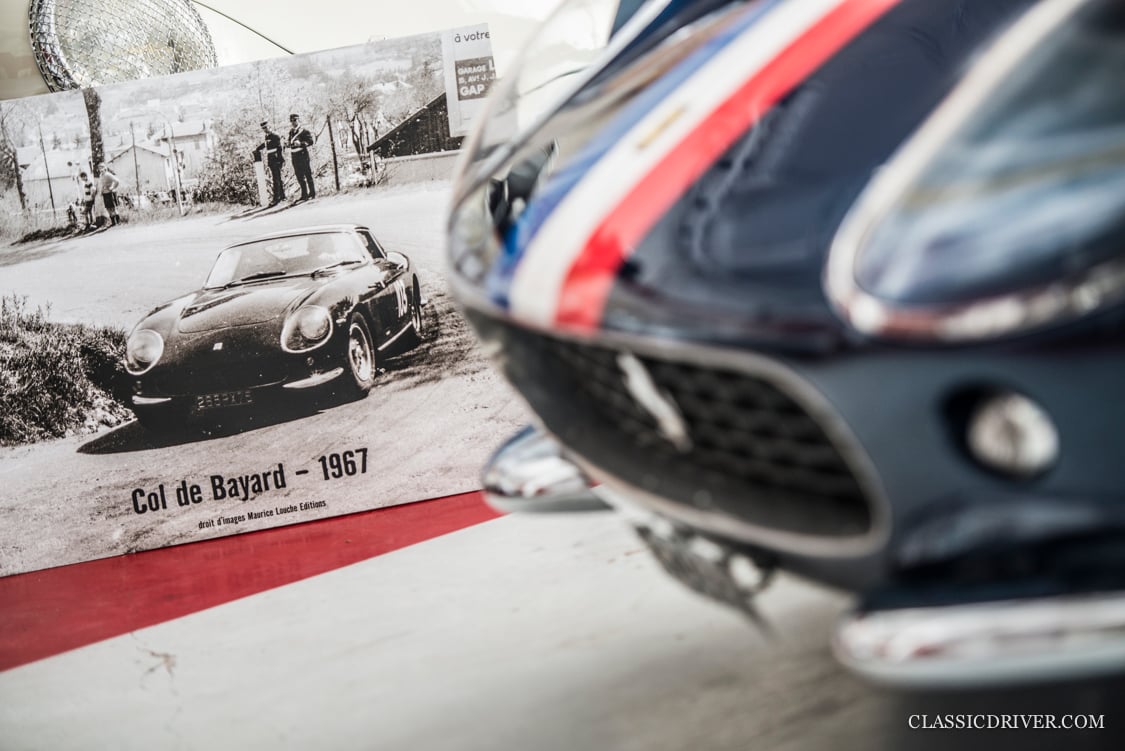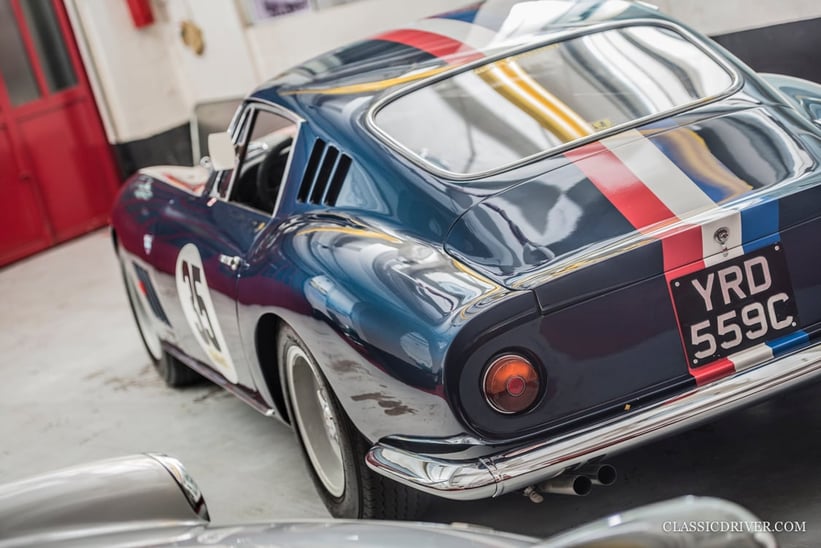 Like many good love stories, the tale of this French Ferrari – chassis 07765 – began with alcohol. In 1965, the short-nose 275 was delivered new in Blu Sera Metallic to Frédéric Chandon, after the flamboyant 'Champagne Count' had placed a special order for the car with Enzo himself. A man of good taste, substantial wealth – and possibly a short attention span – Chandon soon found a new sweetheart, and passed the 275 on to his good friend Pierre Bardinon. But Bardinon's head was soon turned, too, and he came to a deal with privateer racer Claude Bouscary that involved a 7-litre Shelby Cobra going in the opposite direction.
A vintage year
It was in Bouscary's ownership that the Ferrari enjoyed its finest years. The new couple entered the 1967 French GT Championship and won their class in every race, thus also clinching the title. Bouscary subsequently exchanged the 275 for a Porsche 911 S, and the Ferrari went on to live a relatively quiet life (in competition terms, at least) with several more French owners. But that wasn't the end of the tale: after a restoration completed in the early 1990s, it began its second competition life later that decade, this time as a frontrunner in many prominent historic races.
Earning its stripes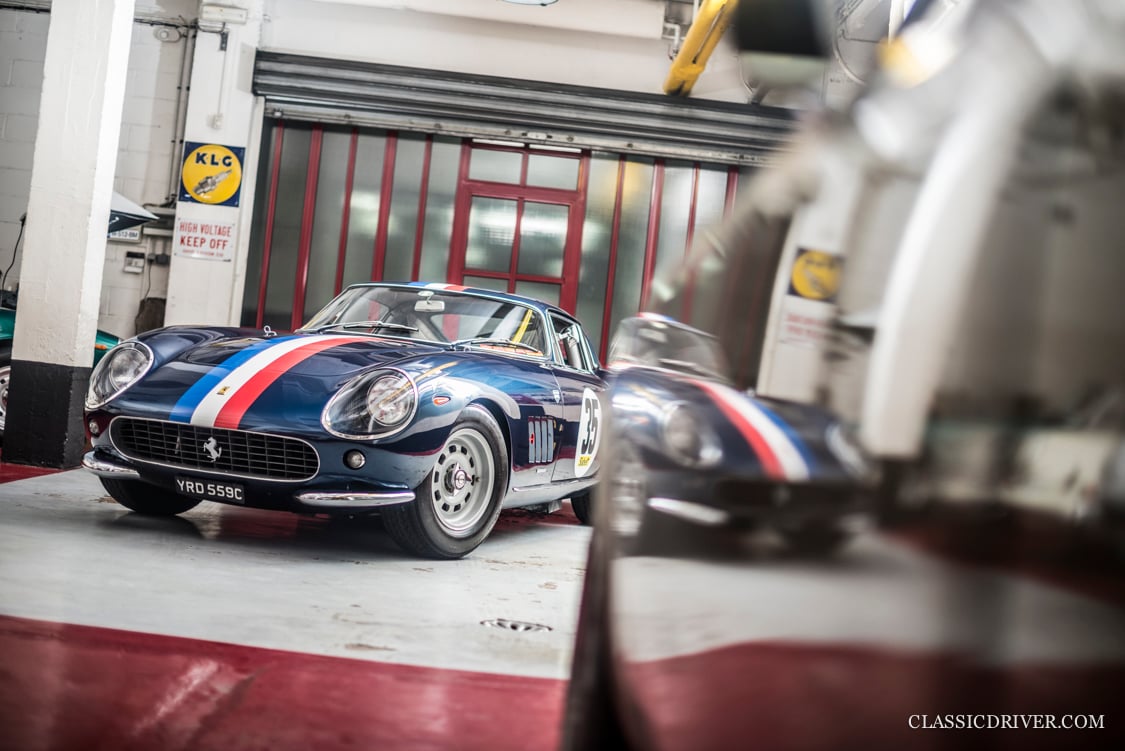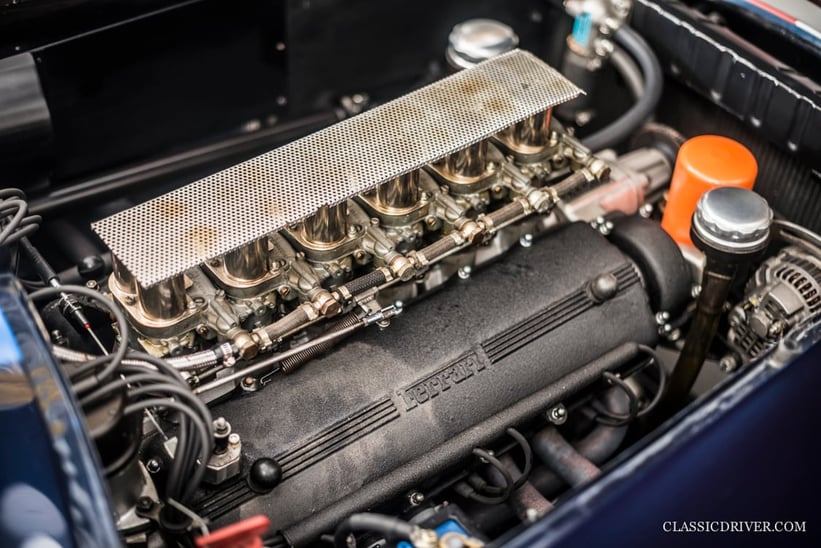 Along with a win at the Tour d'Espagne and several outings on the Tour Auto, the car was also entered into numerous Shell Historic events at a variety of European circuits, picking up the 'Blue Bullet' nickname along the way after a series of good results. Suitably impressed, Scottish oil magnate Larry Kinch purchased the car in 2006, and embarked on a mission to further develop the 275's competition credentials. He commissioned GTO Engineering to install a 6-carb Ferrari Classiche engine, along with a short-throw gearbox, lighter door panels and 250 LM pistons and crankshafts. The charming original seats were, thankfully, left in place. Wisely, Kinch also instructed that the original matching-numbers engine and gearbox be retained should a future owner want to return the car to fully original specification. The Tricolour stripe is also a more recent addition and, while it might not be original, few would argue that it wasn't hard-earned.
The perfect steed for a Francophile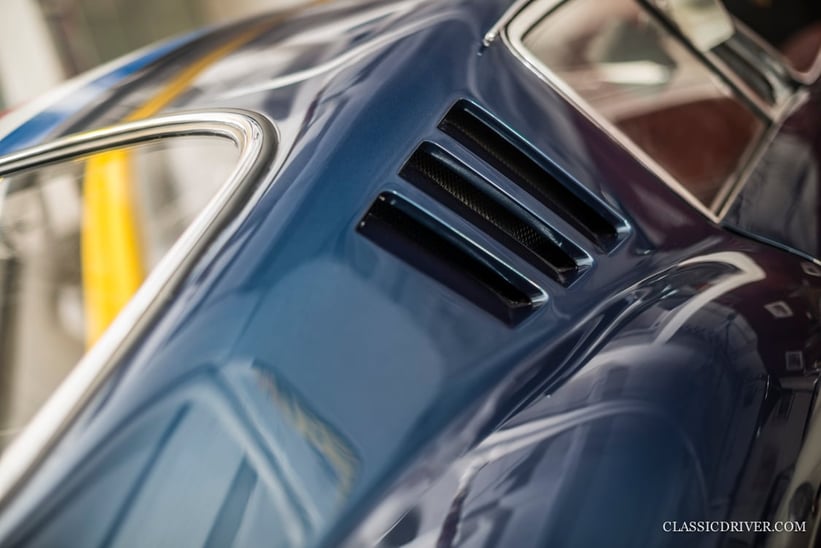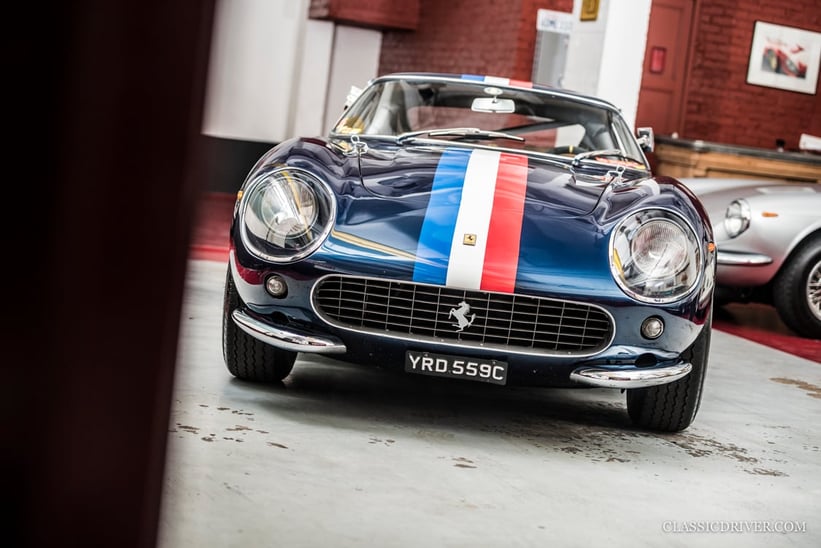 Subsequently passed back through French hands and now on sale in Paris through Mécaniques Modernes & Classiques, the Blu Sera beauty could be the most desirable road-legal V12 Ferrari with genuine period racing history currently on the market, according to the vendor. That's debatable – however, that the car represents a tempting proposition for a car-minded Francophile is a certainty. We're sure its history would secure it a late entry to the Le Mans Classic, too. In any case, we're smitten – this 'Blue Bullet' has certainly met its mark in the collective Classic Driver heart.
Photos: Mécaniques Modernes & Classiques / Rémi Dargegen for Classic Driver © 2016