Easy does it! Fiskens preparing for Paris...
For the last few years, Fiskens has used the annual Rétromobile event to reveal a host of newly consigned classic and competition cars. Ahead of this year's unveilings, we went along to catch a sneak preview on loading-up day – and were greeted by quite a sight…
A banana yellow Ferrari 512M would make a scene in the Le Mans paddocks, so just imagine being greeted by such a sight as you turn into one of London's peaceful mews streets. Gregor Fisken had told us to expect a surprise or two, but little could have prepared us for the sight of a golden-era sports-racer gracing English cobbles – particularly when we're informed it's a veteran of Le Mans, the Daytona 24 Hours, the Tour de France and several other highly prestigious competitive events. It even claimed a 192mph land-speed record in the late '70s with Derek Bell at the wheel.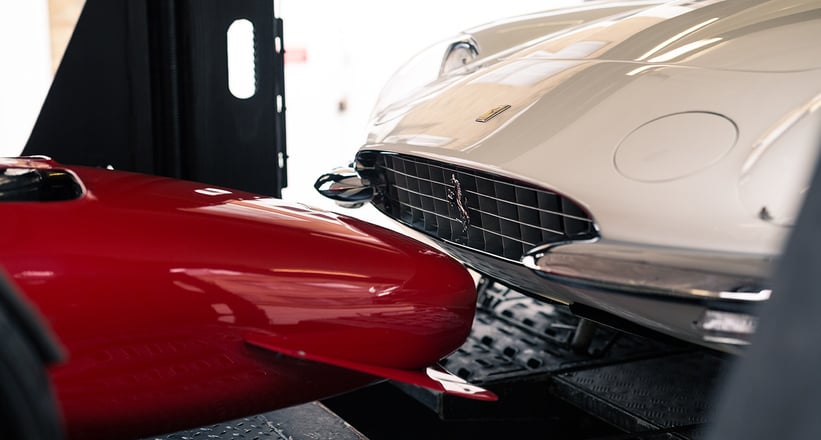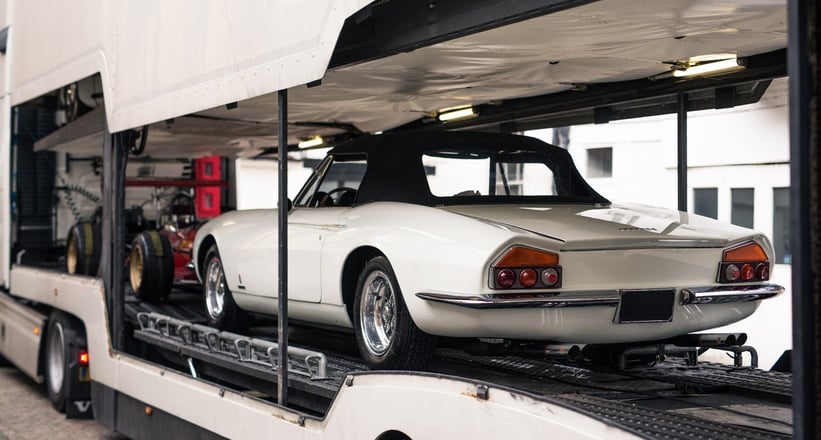 The ex-Escuderia Montjuich car soon joined a handful of its competition brethren on the transporter, including another yellow 512 – a BB run by Ecurie Francorchamps – plus a 1968 Ferrari Dino 166/246 Tasman/F2 car. Almost as striking (though more St. Tropez than Circuit de la Sarthe) was an example of the 'other' California Spider, based on a 365 rather than a 250. Just 14 were built for Ferrari's best clients in the late 1970s, so our trip was worth it for that sight alone.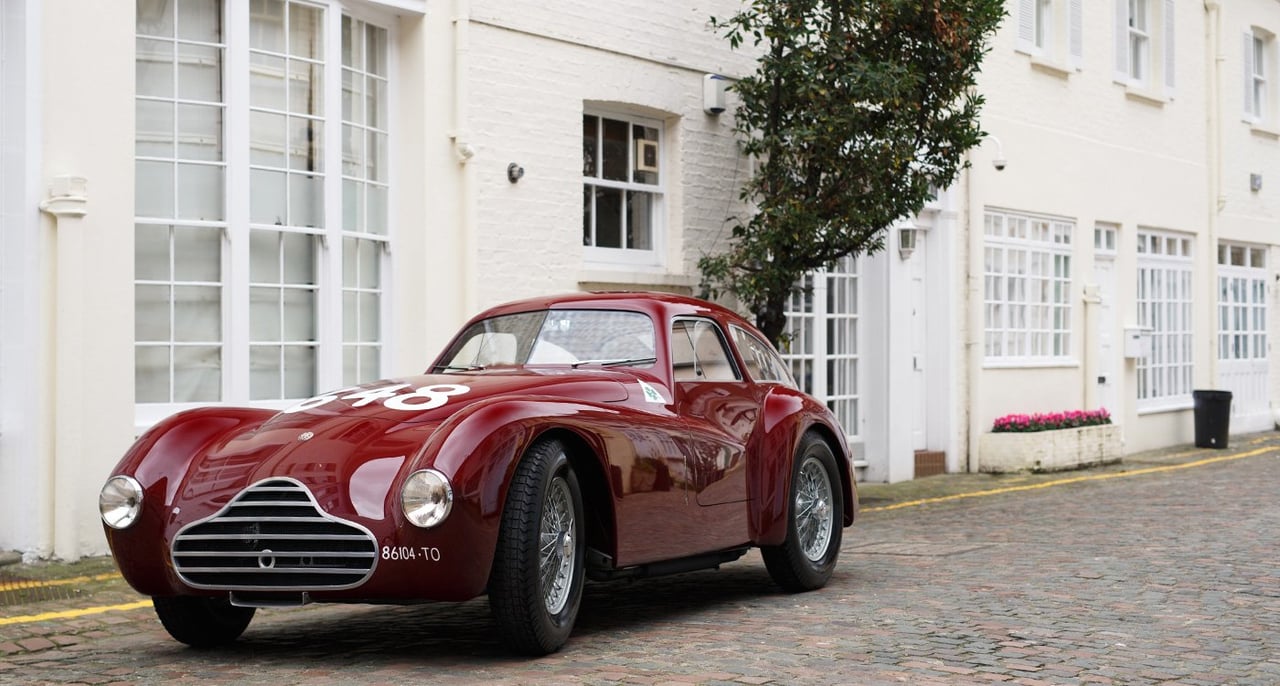 The same could be said of the Alfa Romeo 6C Competition Coupé, one of only three such cars built by the company's racing division. An entrant to three Targa Florios and four Mille Miglias in period (the only car ever recorded to accomplish the latter), it also claimed a 100-point class win at Pebble Beach in 2005 shortly after its restoration. In its glorious shade of burgundy, we'd argue it looked better on the cobbles than it even did on the familiar grass of the 18th Fairway.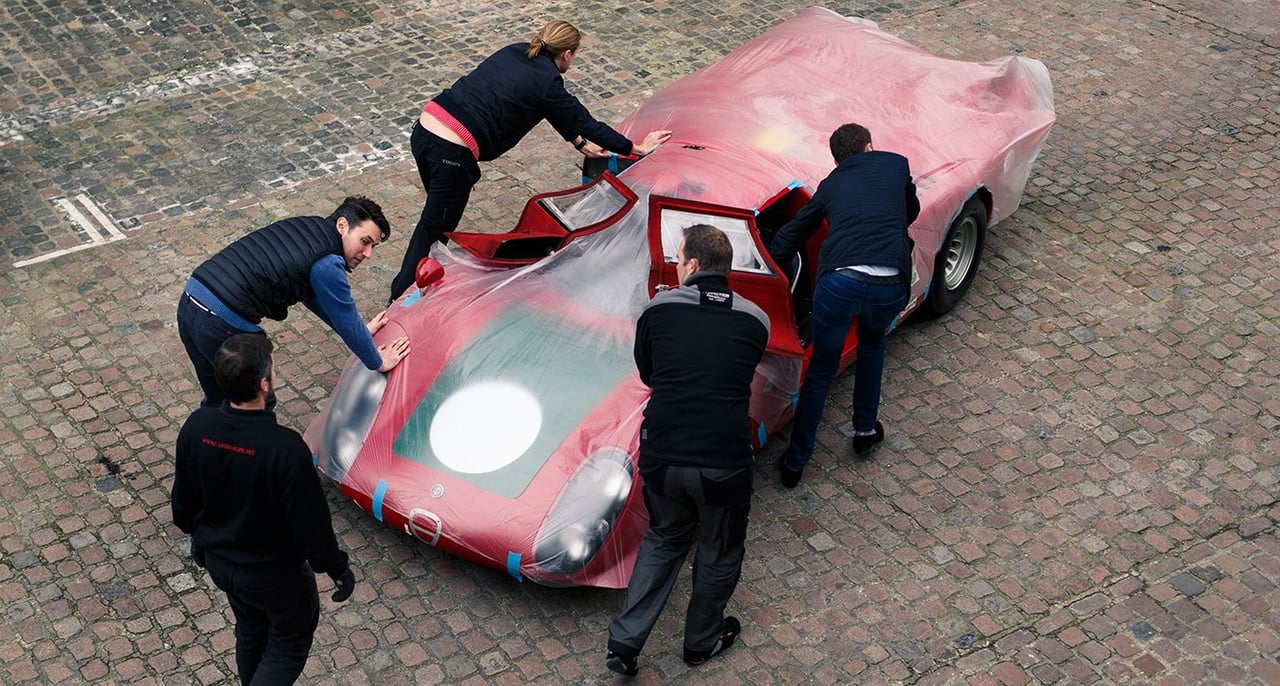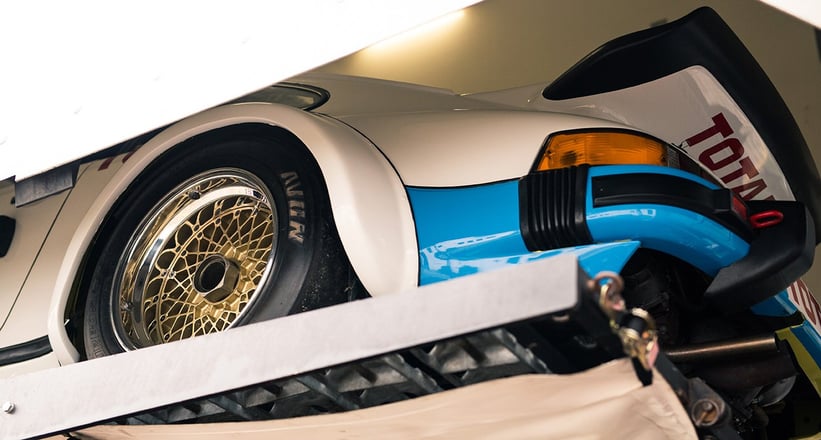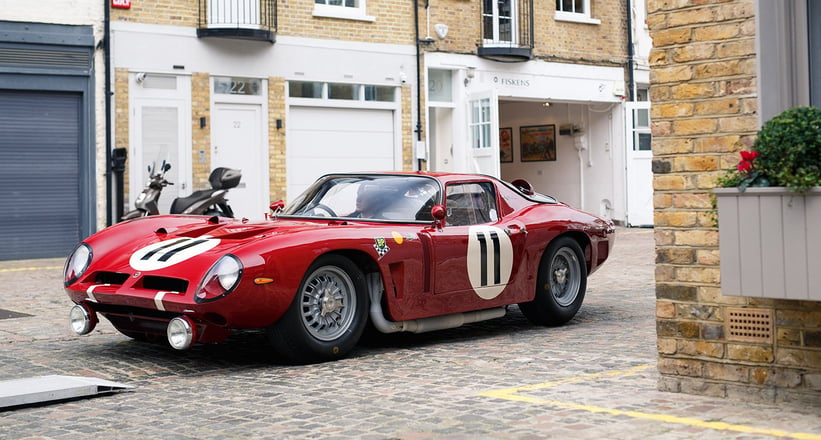 Other notable exhibits bound for the Fiskens stand at Rétromobile (which will have been fully uncovered by the time you read this) included a 1976 Alfa-Romeo Tipo 33/2B Daytona Coupé, a Lotus 91/7, a one-of-ten 1953 HWM Jaguar, a 1961 Jaguar E-type 'Lightweight', and a 1966 Bizzarrini Competition Lightweight Coupé. Last, but obviously not least, was a Porsche 934 Turbo set to be joined on the stand by another ex-Le Mans racer, the Richard Lloyd Racing 962C in which Justin Bell first took to La Sarthe alongside his father in 1992. Indeed, each would have been worthy of way more than a mere mention were they not in such jaw-dropping company – so should you be in Paris for the Rétromobile extravaganza this week, do pop by for a closer look.
Photos: © Alex Penfold for Classic Driver