Guess who just challenged Ferrari's toughest street gang?
When it comes to brutal aggression, there are few cars that can go toe-to-toe with Ferrari's limited edition street racers. Recently, knife-edged specials such as the Ferrari 360 Challenge Stradale, 430 Scuderia and 458 Speciale have turned into serious collectables – and not without good reason...
An enduring recipe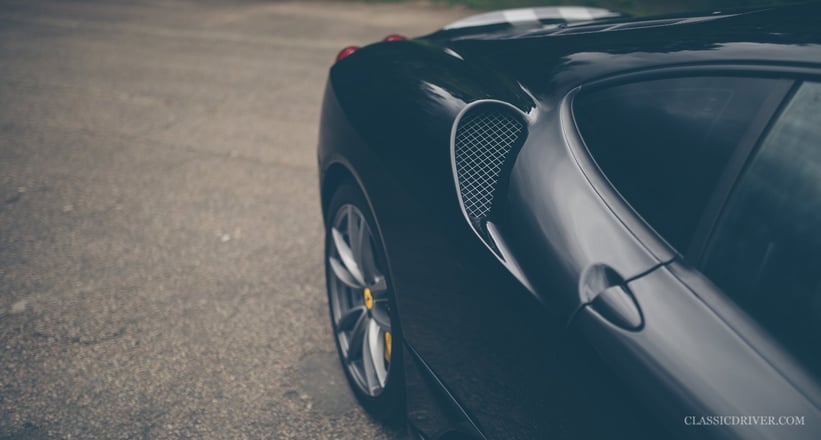 Road-going versions of the race-derived versions of the road cars – confusing as it might sound, when Ferrari decided to offer a small number of road-going 348 'Factory Challenge' cars to its North American customers in the early 1990s on the back of the success of the newly founded Ferrari Challenge series, the stroke of genius would prove an enduring recipe.
Fast-forward to 2003, and the illustrious marque revealed the 360 Challenge Stradale, a lighter, sharper, noisier and more uncompromising variant of the 'regular' 360 Modena, developed using technical expertise gleaned from the racetrack. So followed the 430 Scuderia and the 458 Speciale, cars that today are increasingly recognised as the ultimate – and not to mention the last – of the normally aspirated Ferrari V8s. These three matching best-of-the-breed examples were sold to their current collector owner by DK Engineering, which has arguably dealt with more of these limited-series modern Ferraris than anyone else.
Sliding scales
"We have lots of customers who are building towards the full set like this," says DK's James Cottingham, suggesting that those who had previously always bought Ferrari's 'latest and greatest' have matured and realised that these limited-edition cars are not only far more special, but also likely to appreciate in value rather than haemorrhage money. "Five years ago we had lots of people trying to do the same with the 288 GTO, F40, F50, and the Enzo but, on a sliding scale, this is now a much more affordable and accessible set to buy. They give budding collectors a direction in which to go." Acquisition consultant Harvey Stanley concurs – "It's mad to think that for the same price as a new well-specified 488 GTB, you could have a really nice left-hand-drive Challenge Stradale and a Scuderia."
Challenge accepted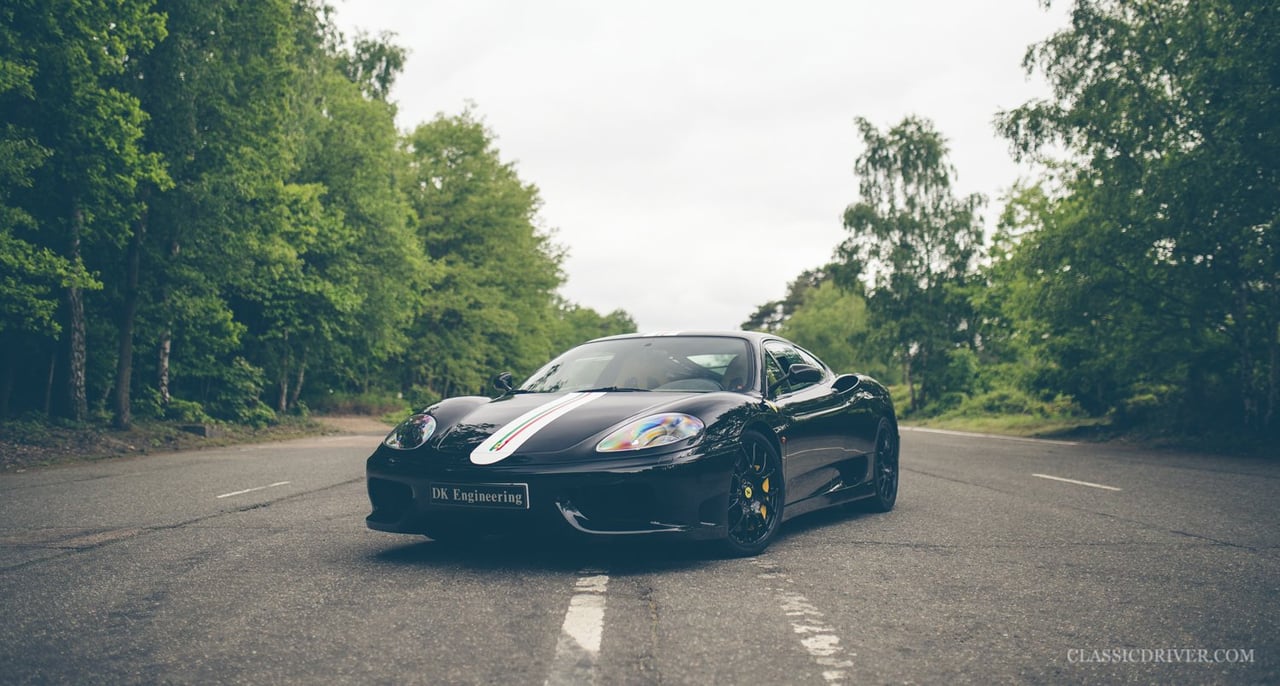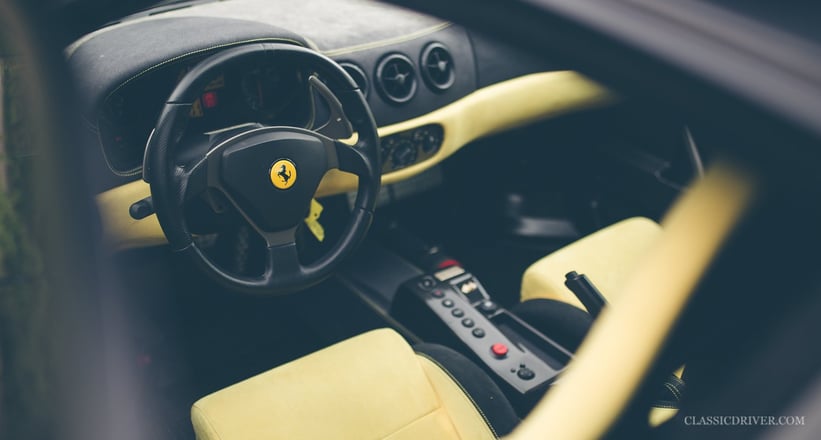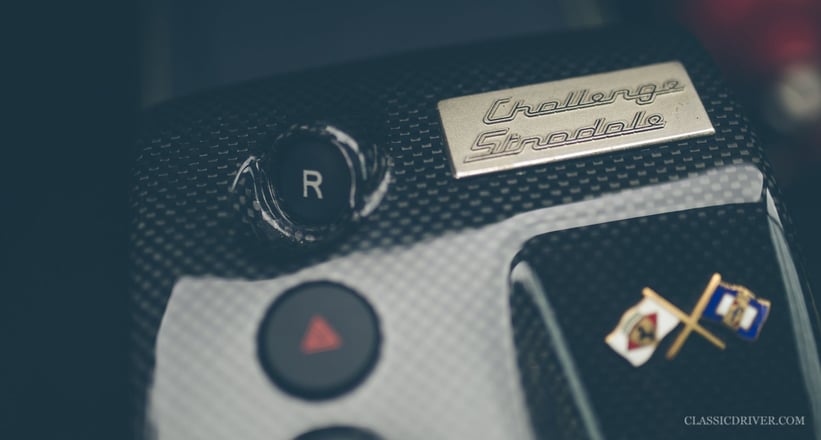 The Challenge Stradale is sinuous and sexy and, in this specification, as track-biased as they come. It's got big (bright yellow) Alcantara buckets and harnesses, a roll cage and extinguisher, and the ultra-rare – and extremely sought-after – Lexan sliding windows. "The Challenge Stradale is by a considerable margin the rarest of the three," says Stanley, "and being the first and the most raw it is, in my opinion, the most special." Certainly, when you thumb the red 'Start' button on the carbon-fibre panel between the seats, the soul-stirring growl of the 3.6-litre V8 sends shivers down your spine. This car is seriously loud, blistering the spring silence before even the gentlest touch of the throttle rips it to shreds.
Earning its stripes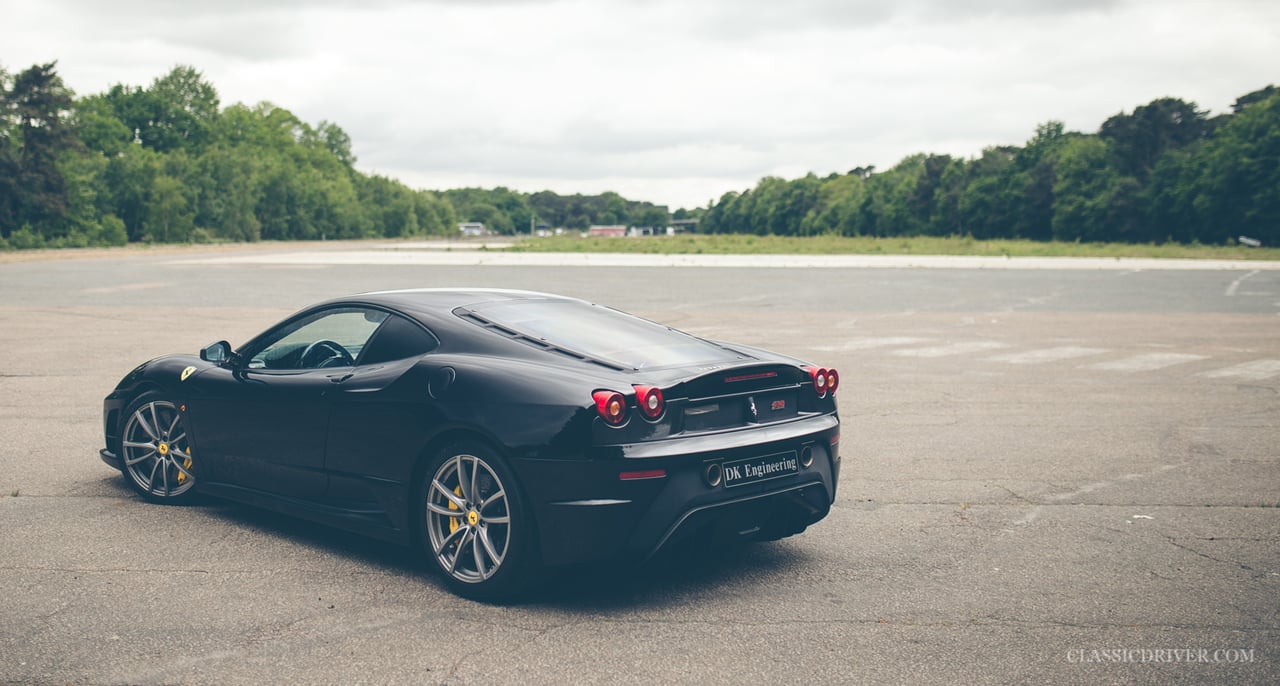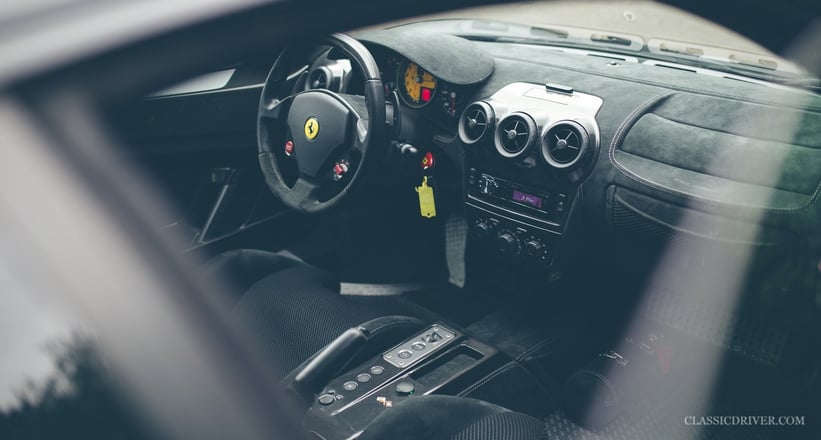 In comparison to the softly styled 360, we're not sure the 430 Scuderia is as aesthetically pleasing, with its high haunches and sharp edges. That said, in terms of build quality and technology, it's leaps and bounds ahead. "If you had to have one of them, I think the Scuderia represents the best value and balance in terms of build quality, reliability, usability and speed," says Stanley, "It's a nice sweet spot – remember that it was quicker than an Enzo around Fiorano when it was launched."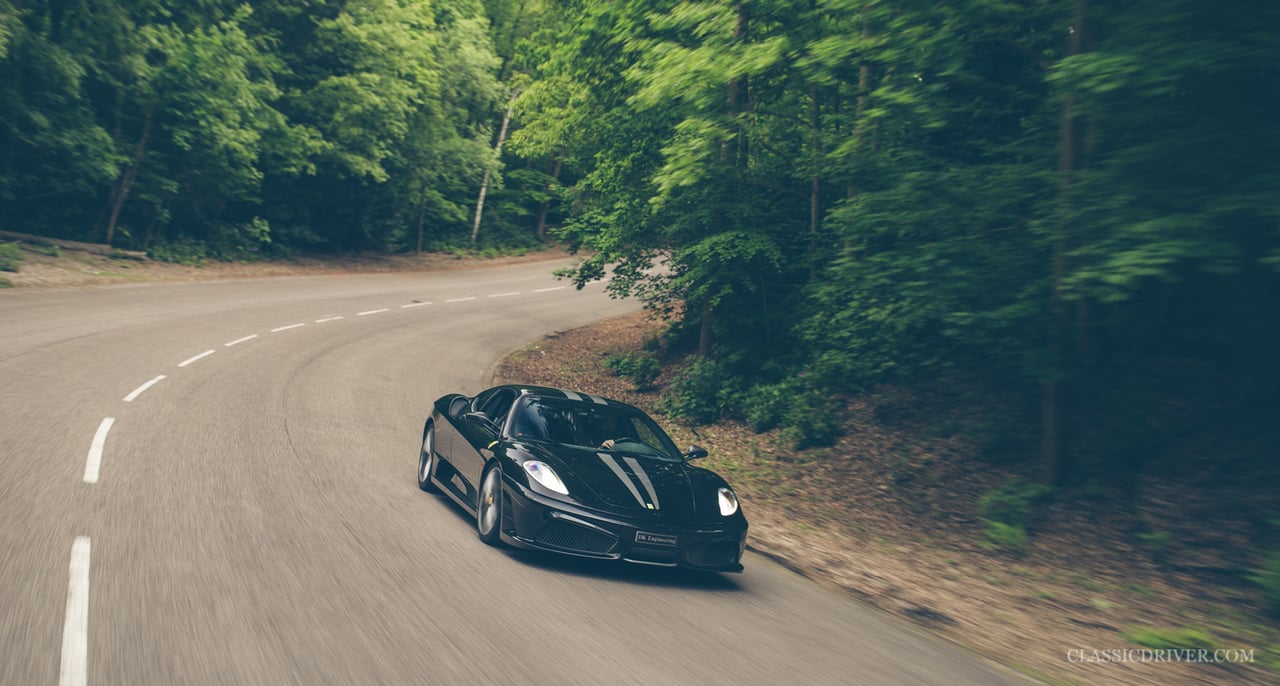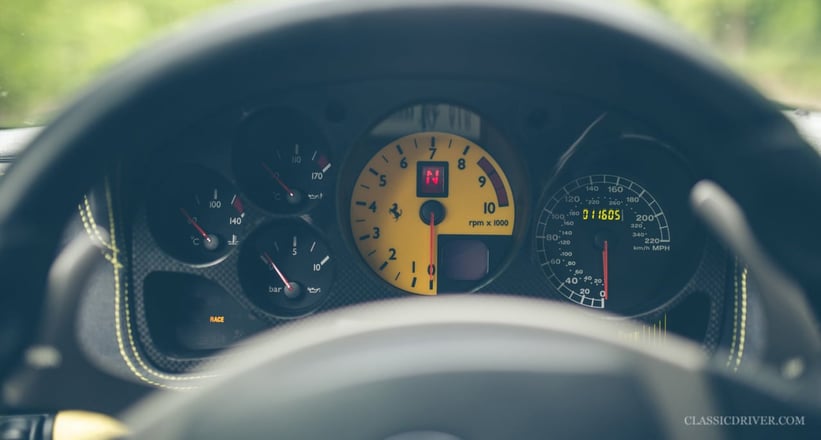 Wait a moment after you've flipped the left-hand paddle, and then bury your foot into the bare aluminium floor. You instantly become immersed in a theatre of speed and sound, as the deep bellow from the engine behind your head gets louder, and your eyes hopelessly flail between the blinking shift lights on the wheel, the rapidly ascending needle on the speedometer and the road ahead. It's a visceral experience, only enhanced by the absence of sound-deadening, the brutal gearshifts of the single-clutch 'box, and the harnesses compressing your chest. Cottingham thinks that, unlike the Speciale, it's easier to find the raw edge of the Scuderia on the road, delivering an almost F40-like thrill.
Molto Speciale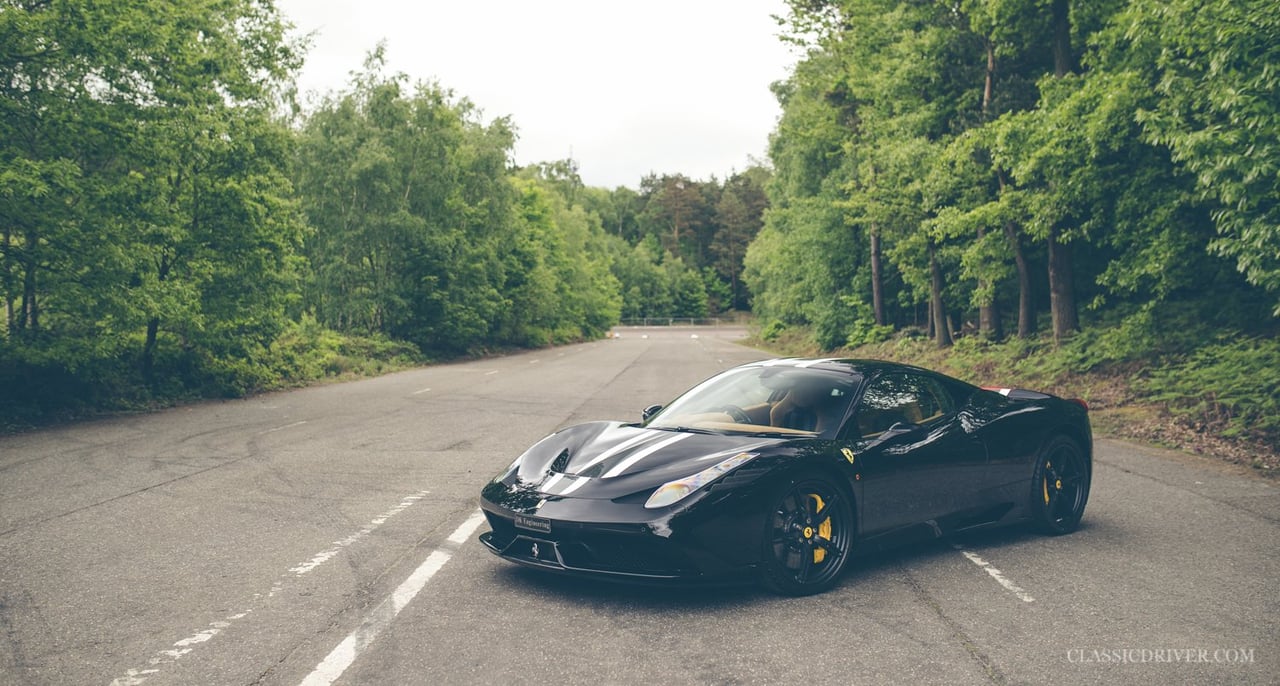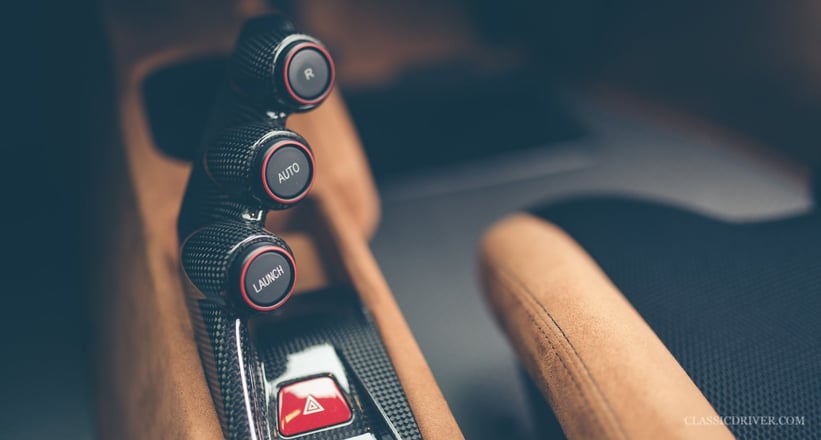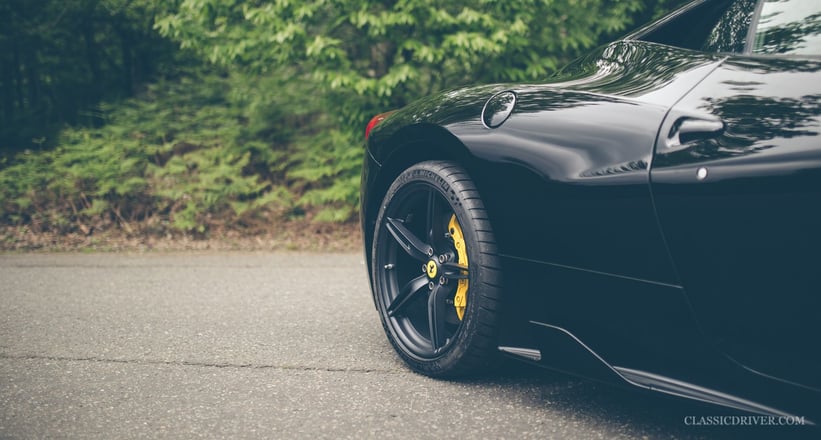 With its active aerodynamics and unbelievably responsive dual-clutch gearbox, the 458 Speciale is by far the most useable of the three. And in this black-over-brown Alcantara colour combination, it's the perfect blend of anger and elegance. "It's not really any less practical than a regular 458," comments Stanley. "It might be the most valuable of the three currently, but as time goes on I think the others will bridge the gap in terms of value, as is logical because they're both rawer and rarer."
Boys to men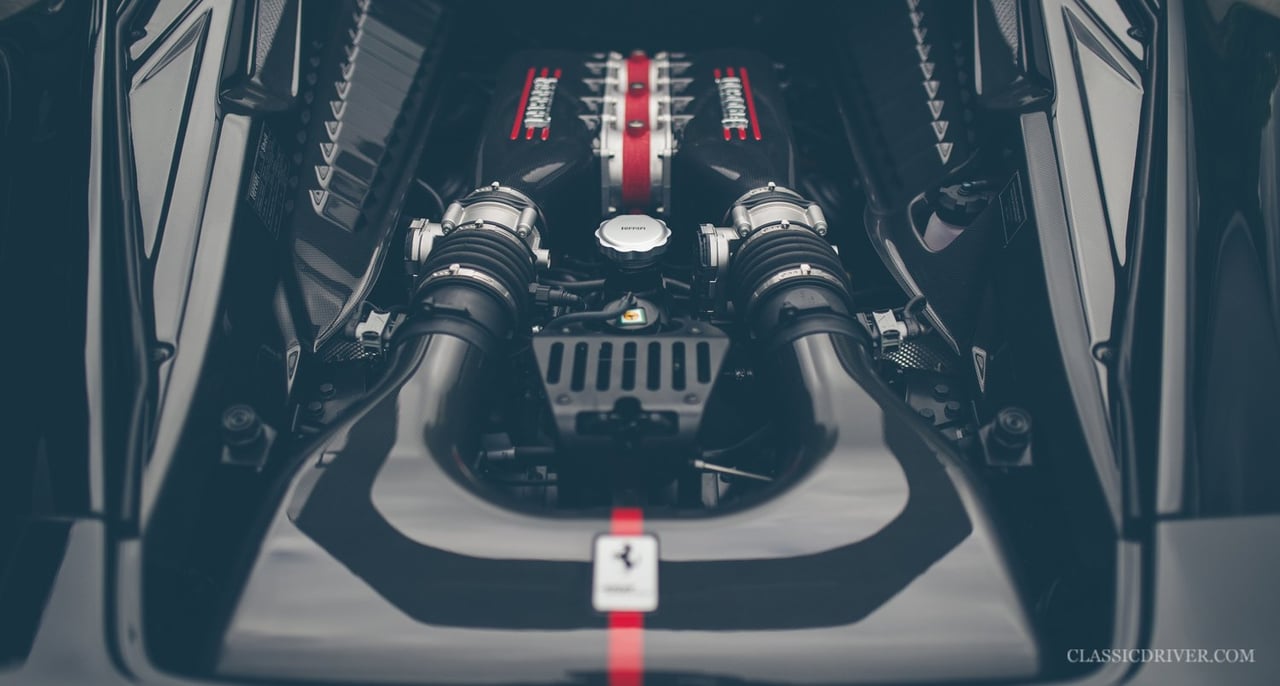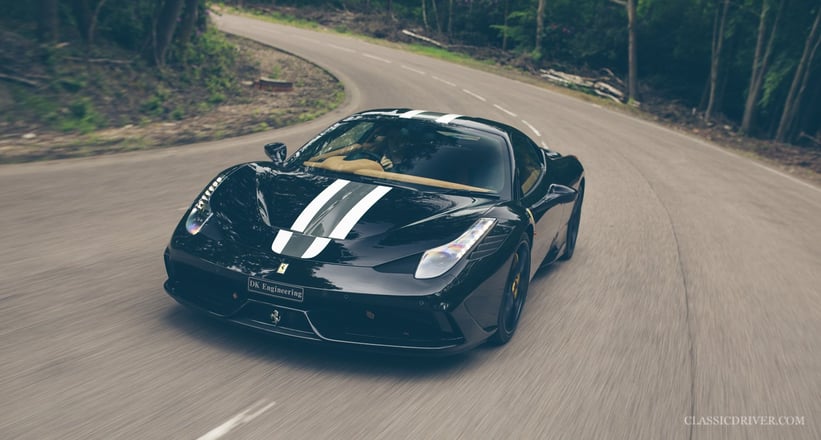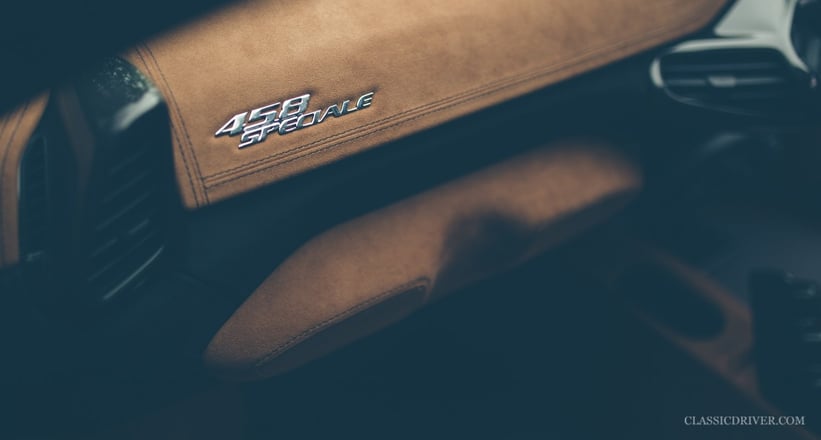 As classic Enzo-era Ferraris fall from their 2014 grace, so demand for the new kids on the block surges. But why are modern supercars becoming so sought-after, as opposed to cars from the 1950s and '60s? "I think you'll find that lots of people have little time to enjoy their cars. If you've got a busy job and family life and you're granted 45 minutes of 'car time' on a Sunday morning, you know one of these cars will start first time and give you a real thrill," says Stanley. "Although they're less practical than the regular cars, people actually get more enjoyment out of them."
Track day warriors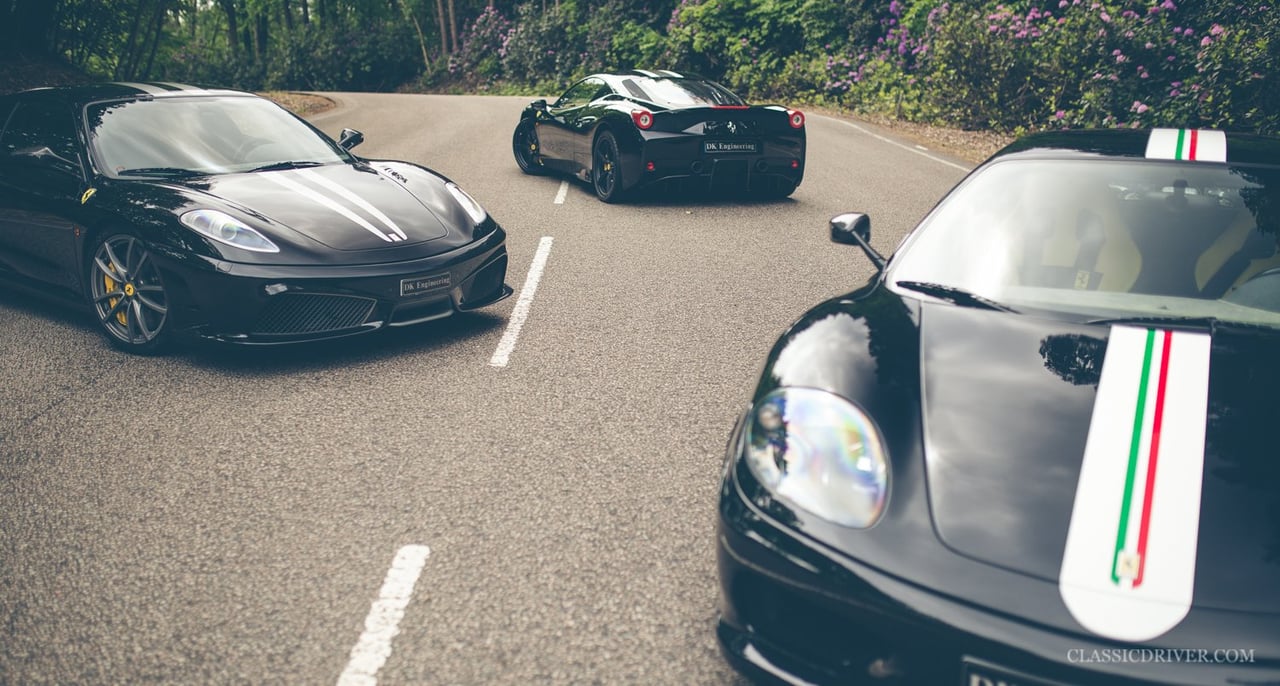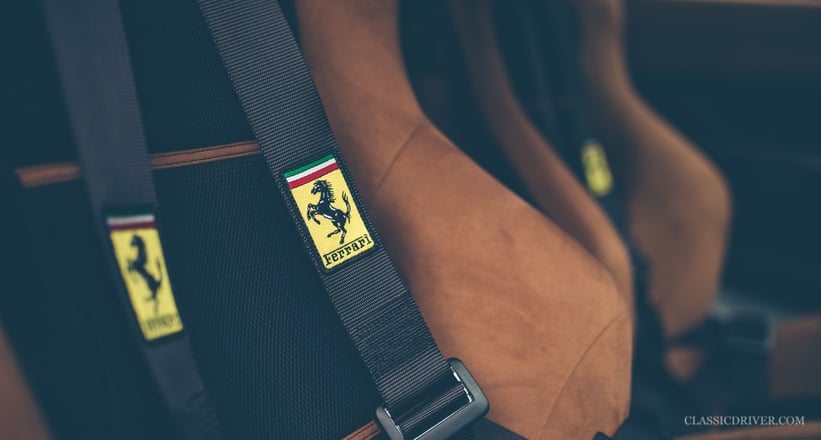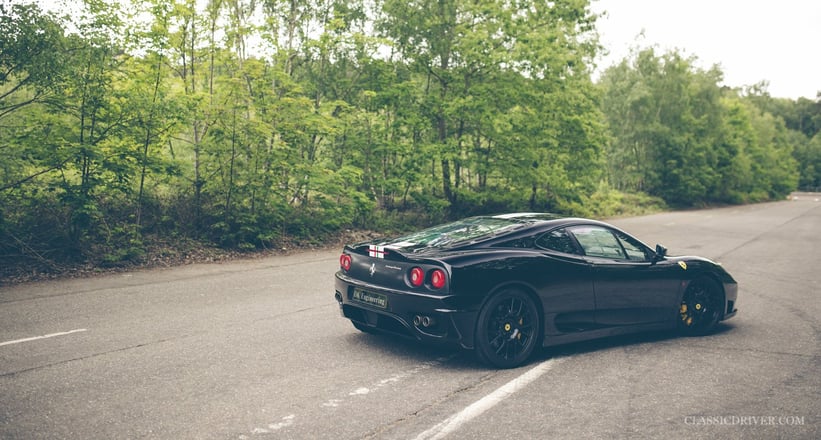 It's inevitable that many of these cars – particularly the Challenge Stradales, born in an era when the 'stripped-out track-day special' concept was relatively new – will have been bought specifically for use on the track, and endured tough lives. For this reason, deciphering between a good car and an average one is particularly difficult. "There are some real track-day hacks out there and you need to be really careful if you're looking for one," says Cottingham. "It's very difficult to prove if a 1960s car has done 7,000 miles from new and thus mileage is generally insignificant, but with these cars originality is key and mileage is king."
Up and up?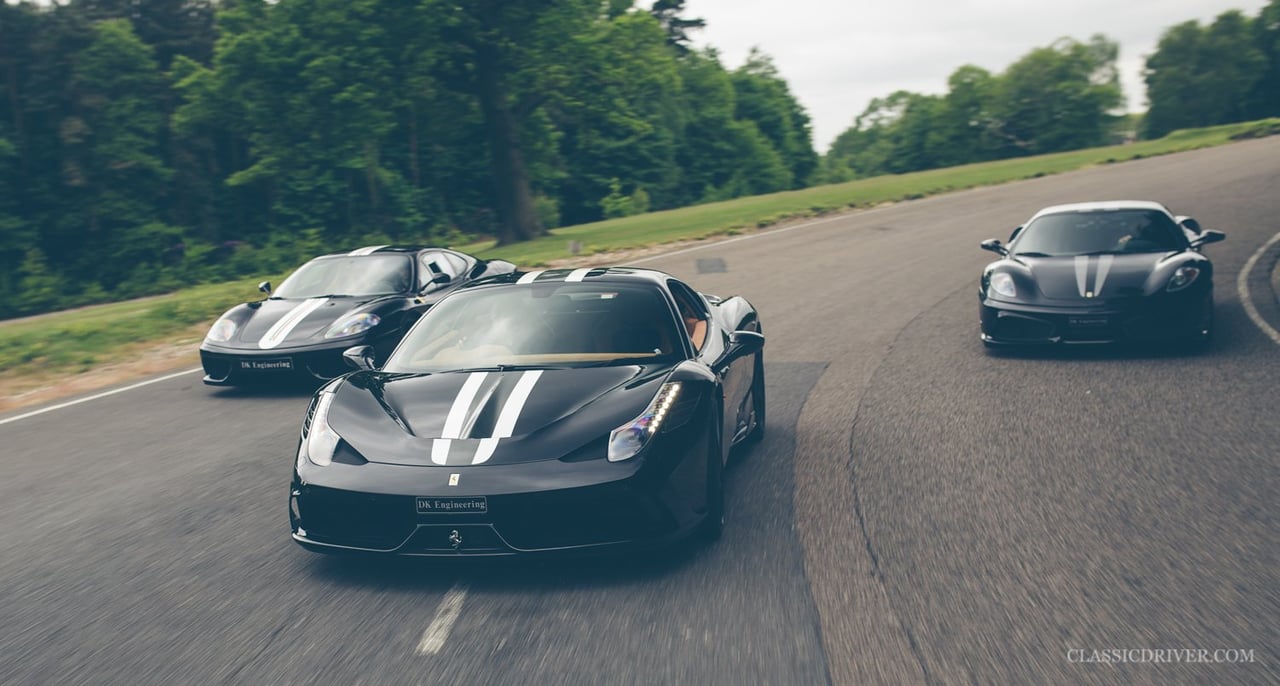 Considering that a decade ago Challenge Stradales could be had for as little as £85,000, it's staggering to think that a good low-mileage, right-hand-drive example (for which demand drastically outweighs supply) will set you back at least £250,000 today. Speciales were commanding a premium over list price straight off the bat, and continue to do so. And we haven't even touched on the extra special convertible variants of the Scuderia and the Speciale – the 16M Spider and the Aperta. So, is now the time to buy before values shoot off into the stratosphere? "They won't follow the 288 GTO, F40 and F50 etc. to the same extent because of the numbers produced," predicts Cottingham, "but we're already seeing quality examples commanding massive prices."
I've got a feeling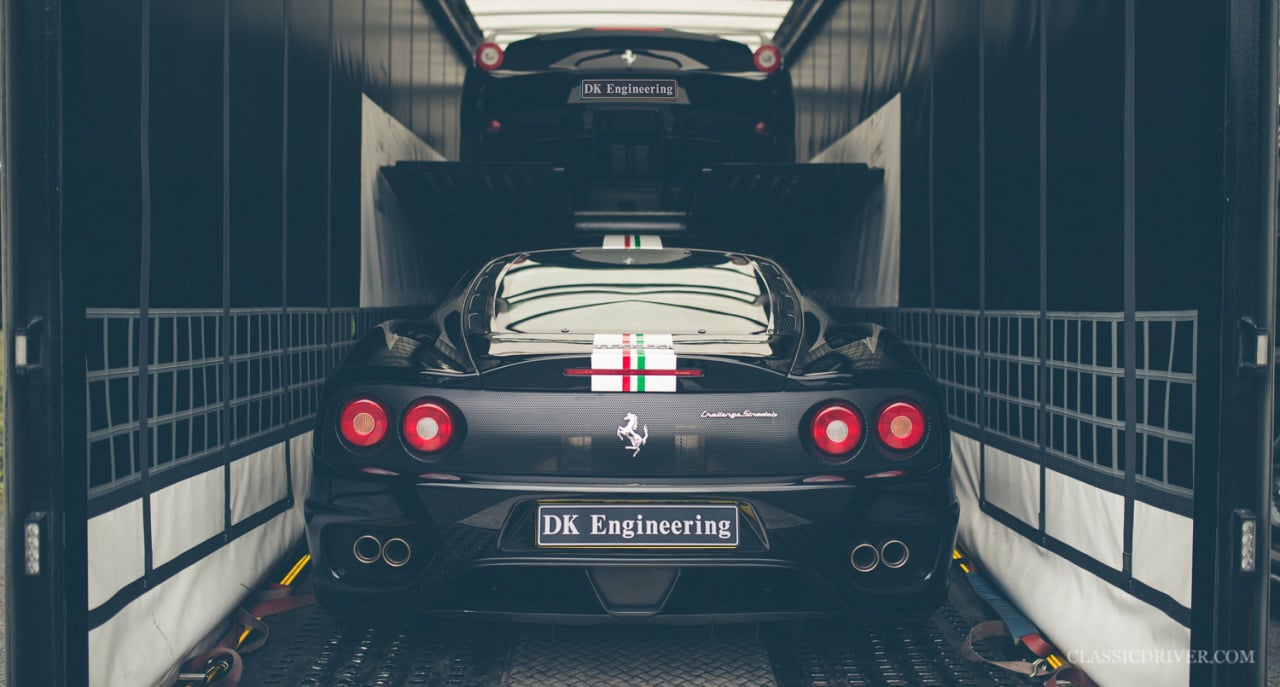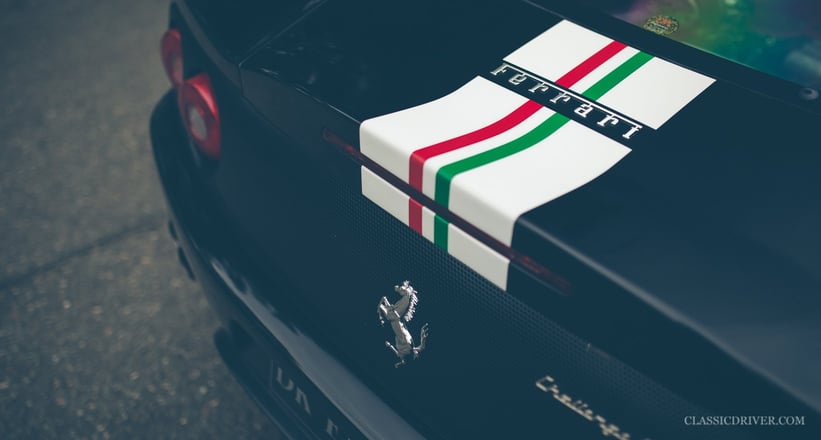 Regardless of values, it's the indescribably special feeling you get when you clamber into these cars' sparse cabins, sink into the bucket seats that gently pinch your sides and come face to face with the melee of Alcantara, polished carbon-fibre and proud Prancing Horses that make these cars so special. They're purposeful and uncompromising and feel alive through the steering wheel and seat of your pants, even at low speeds, when you can hear every loose stone ticking around the wheel wells. It was a truly memorable day, after which three new additions were cemented in our collective dream fleets – in black, naturally. Molto speciale!
Photos: Tom Shaxson for Classic Driver © 2016