Hearts raced and ears bled at the 74th Goodwood Members' Meeting
The temperature might have been frigid, but the racing at the 74th Goodwood Members' Meeting was anything but. With a helping of motorsport legends, off-track attractions and a healthy dose of good old-fashioned camaraderie thrown in for good measure, it made for yet another unforgettable weekend…
Designed to evoke the atmosphere and camaraderie of the original BARC meetings held at the largely unchanged circuit in the 1950s and '60s, the revived Members' Meetings have proved particularly popular with enthusiasts, and for good reason. Fantastic historic racing is coupled with attractions off the track, such as a spectacular evening party and a novel house points system for drivers and spectators alike, heralding the start of the historic motorsport season in inimitable Goodwood style.
It's 1971!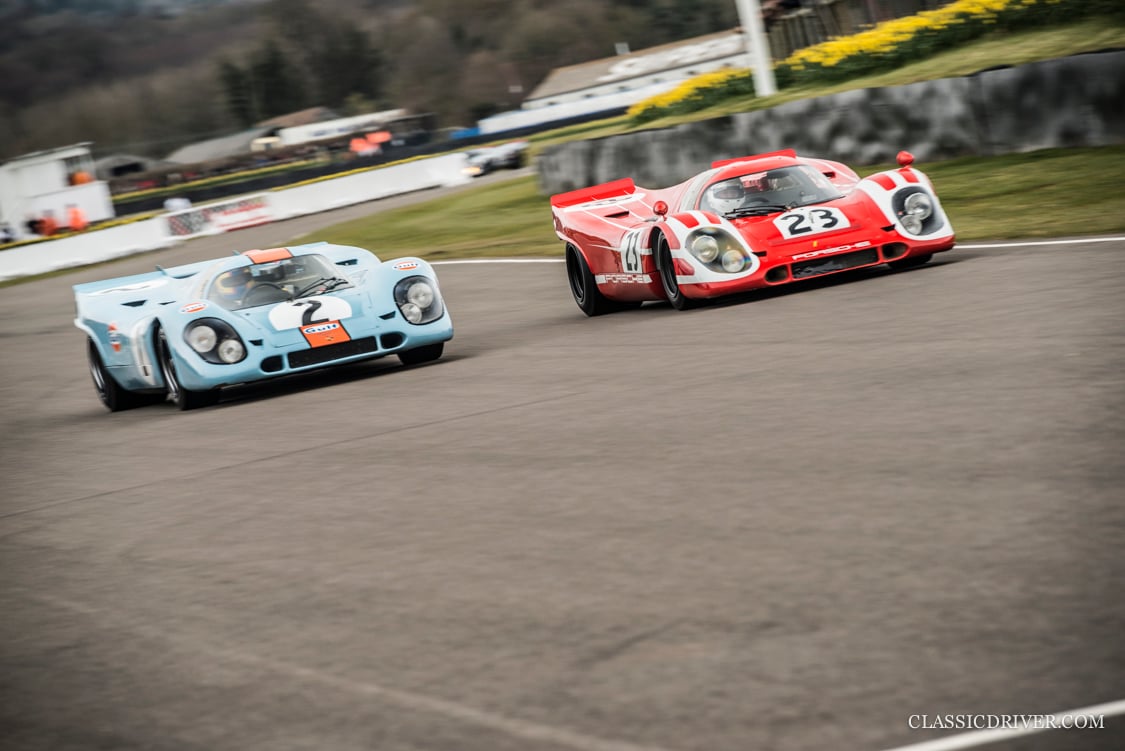 In what we're sure many will have considered to be the absoulte pinnacle of the weekend's action, eight Porsche 917Ks took the track alongside a quartet of Ferrari 512s and a handful of Lola T70s in the high-speed demonstration for Group 5 prototypes. Derek Bell – who was originally due to drive his former Ferrari 512M, before it sadly suffered mechanical issues – persuaded Porsche to let him take the wheel of its freshly restored Gulf-Wyer 917 instead. Donning the period overalls made so famous by Steve McQueen in Le Mans, he howled round the circuit at a spirited pace, joined by Richard Attwood in another Gulf-liveried 917K.
Nostalgia takes grip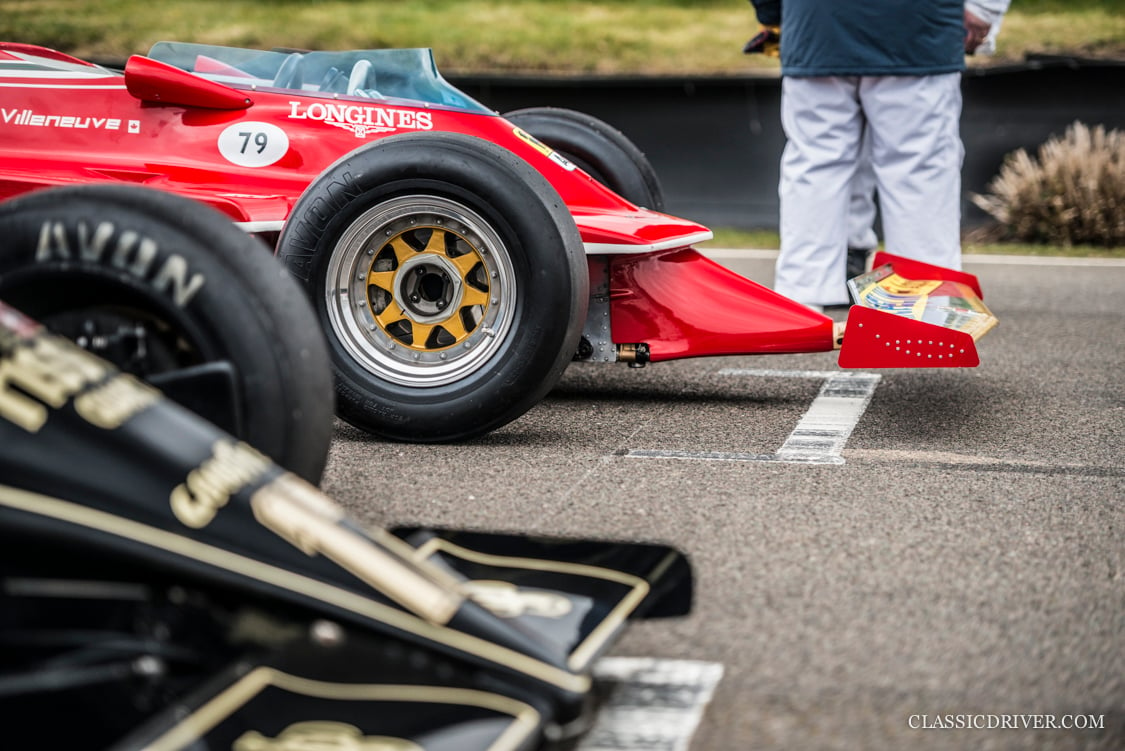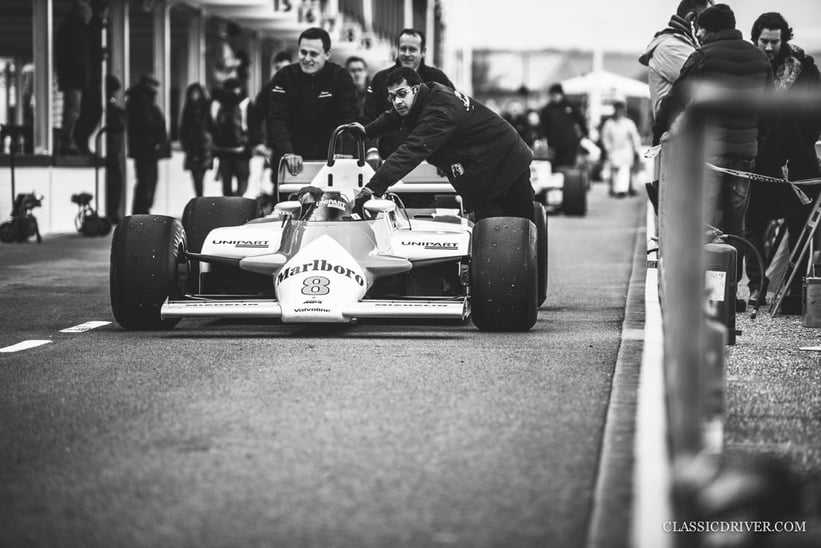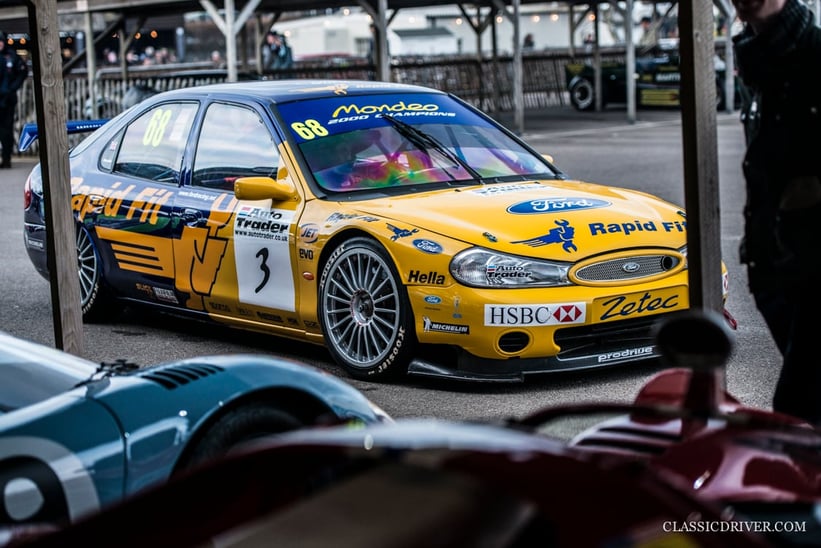 It was a cacophonous feast of colour and noise, in which the rich shriek of the scarlet Ferraris' V12s contrasted beautifully with the howl of the Porsche flat-12s and the thunderous American V8s of the Lolas. Other high-speed demonstrations were held for ground-effect Formula 1 cars of the late 1970s and early 1980s, and for a gaggle of saloons from the fabled Super Touring era. The former saw three-times Indy 500 winner (and unashamed historic motorsport buff) Dario Franchitti get to grips with the innovative dual-chassis Lotus 88.
War of attrition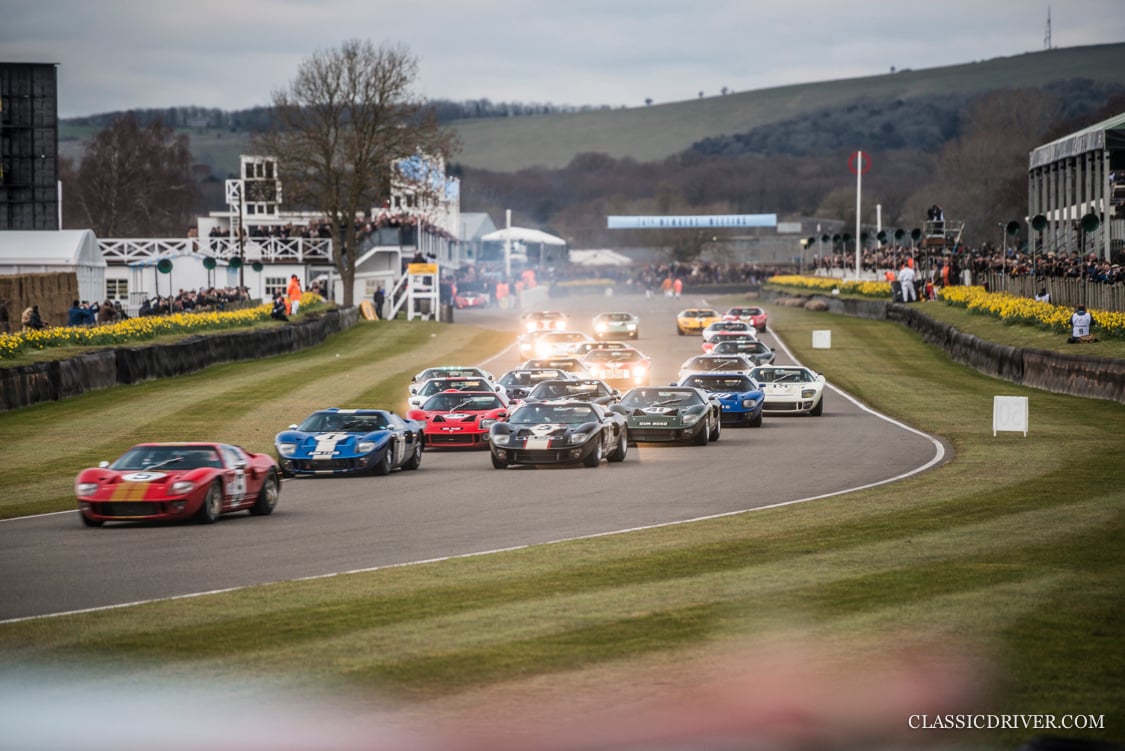 Saturday evening's Alan Mann Trophy for pre-1966 Ford GT40s proved a war of attrition from the off. The one-hour, two-driver affair featured 28 of the monstrous sports cars racing into the darkness. Retirements were plentiful thanks to both the length of the race and the demanding circuit's many heavy braking zones – the latter of which caused the brake discs to glow a fierce orange, much to the delight of spectators and photographers alike. After the lead was exchanged some five times, Steve Soper and David Cuff ultimately took a gallant victory.
Edwardian entertainment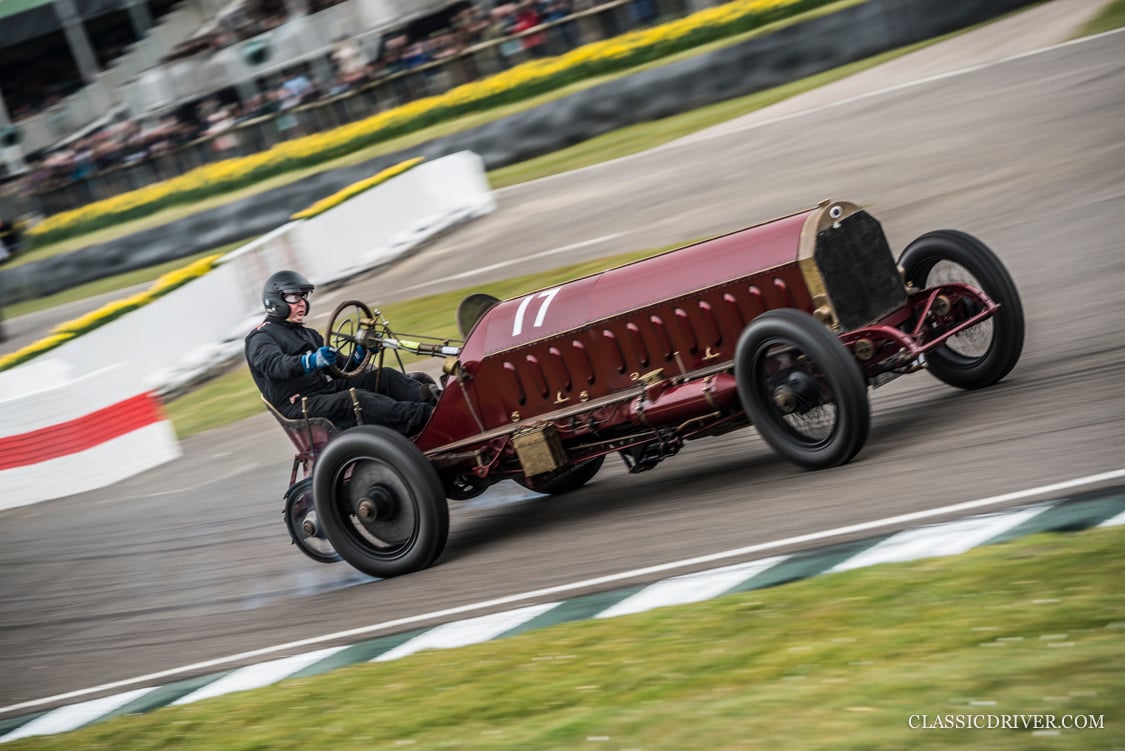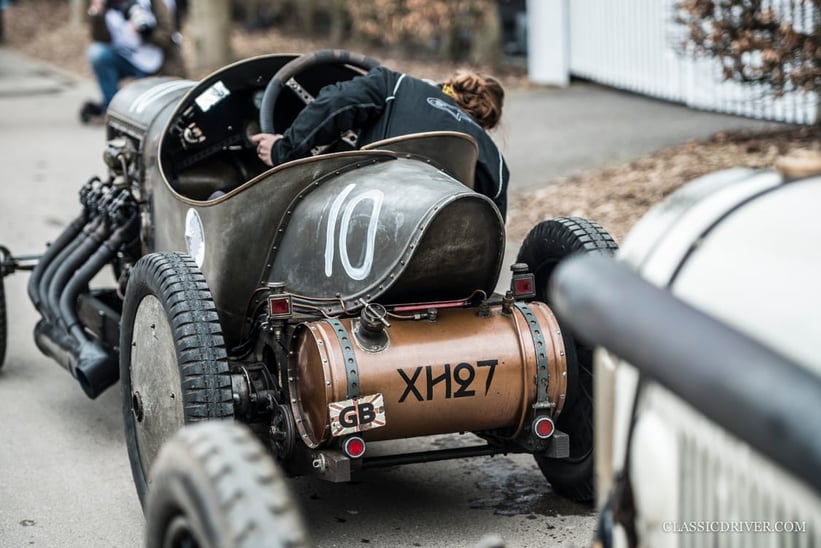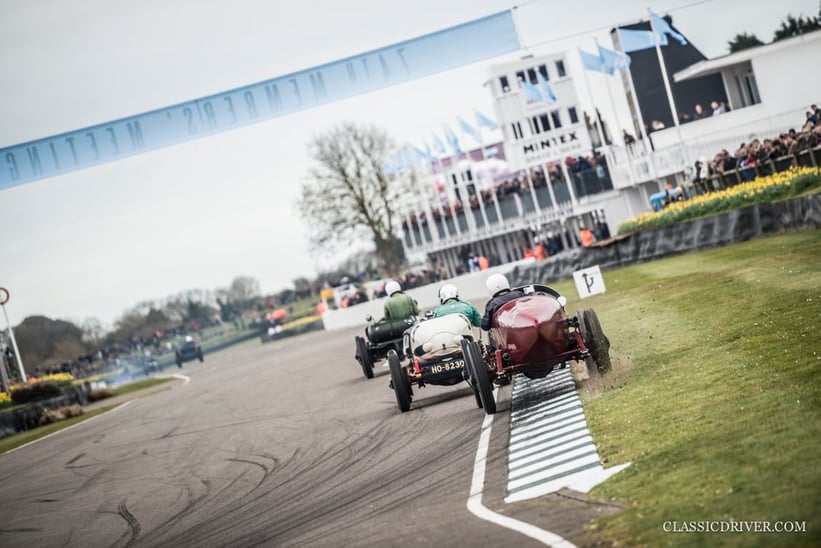 A first for the 74th Members' Meeting was the S.F. Edge Trophy, which saw an eclectic selection of 100-year-old brutes battle it out. Pre-dating the historic circuit's heyday, the Edwardian machines were far more thrilling than their respective ages would suggest. To see Mark Walker hustling his 1905 Darracq, or Duncan Pittaway's tiny GN Curtis vying for track space with the vast Sunbeam 'Indianapolis' of Julian Majzub, was truly spectacular.
Thrills and spills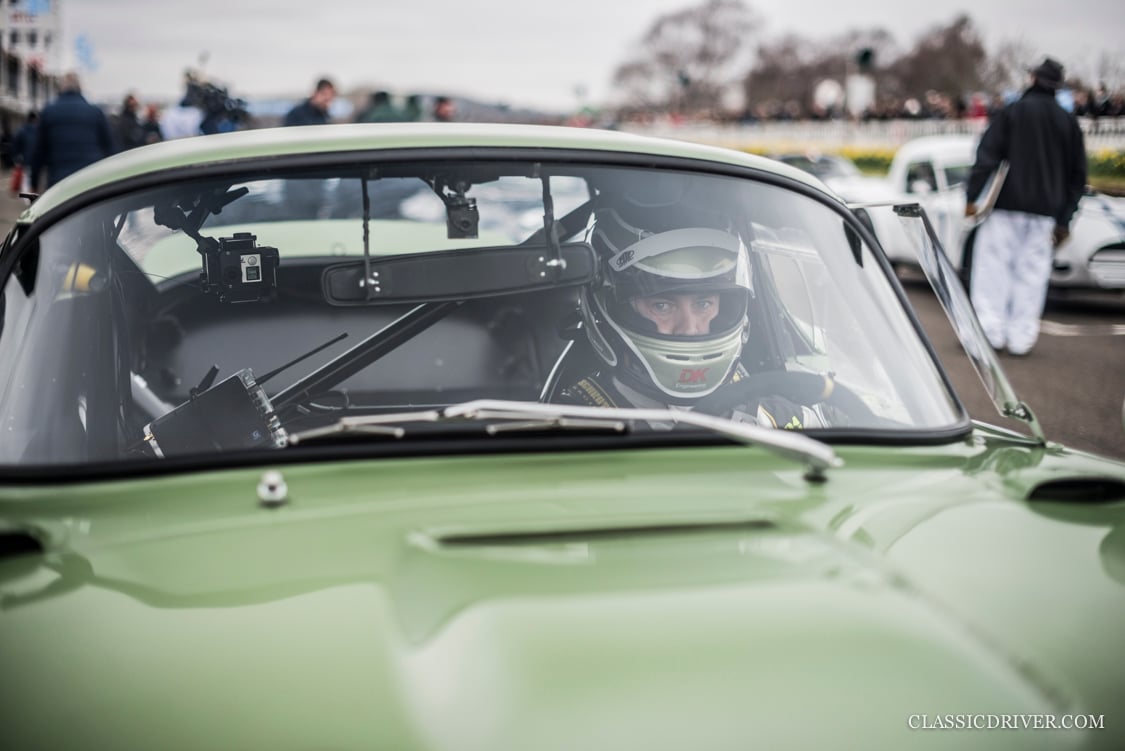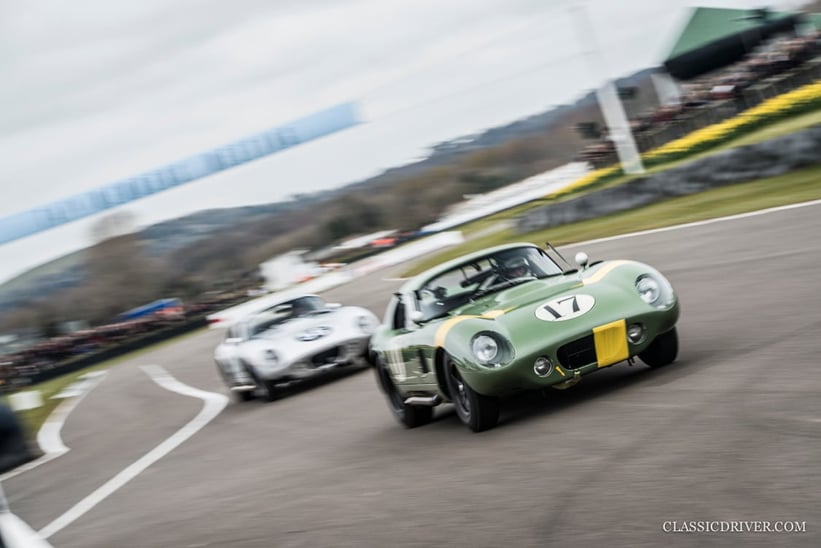 Of course, there was the usual plethora of races spanning many legendary epochs, this year including Grand Prix motorcycles from the 1970s and early 1980s for the very first time. Two Classic Driver dealers, James Cottingham of DK Engineering and Gregor Fisken, took part in the Graham Hill Trophy, with Cottingham taking the chequered flag in his Shelby Daytona Coupé, though sadly behind the safety car after an earlier incident. Thrills and spills were abundant in the crowd-favourite Gerry Marshall Trophy, featuring the colourful 1970s Group 1 touring cars. Though the JD Classics-prepared Rover SD1 was dominant in Saturday's Part 1, Sunday's star-studded Part 2 was fraught with action throughout, the father-son duo of Grahame and Oliver Bryant claiming the win in their thunderous, Simoniz-liveried Chevrolet Camaro Z28.
A timely partnership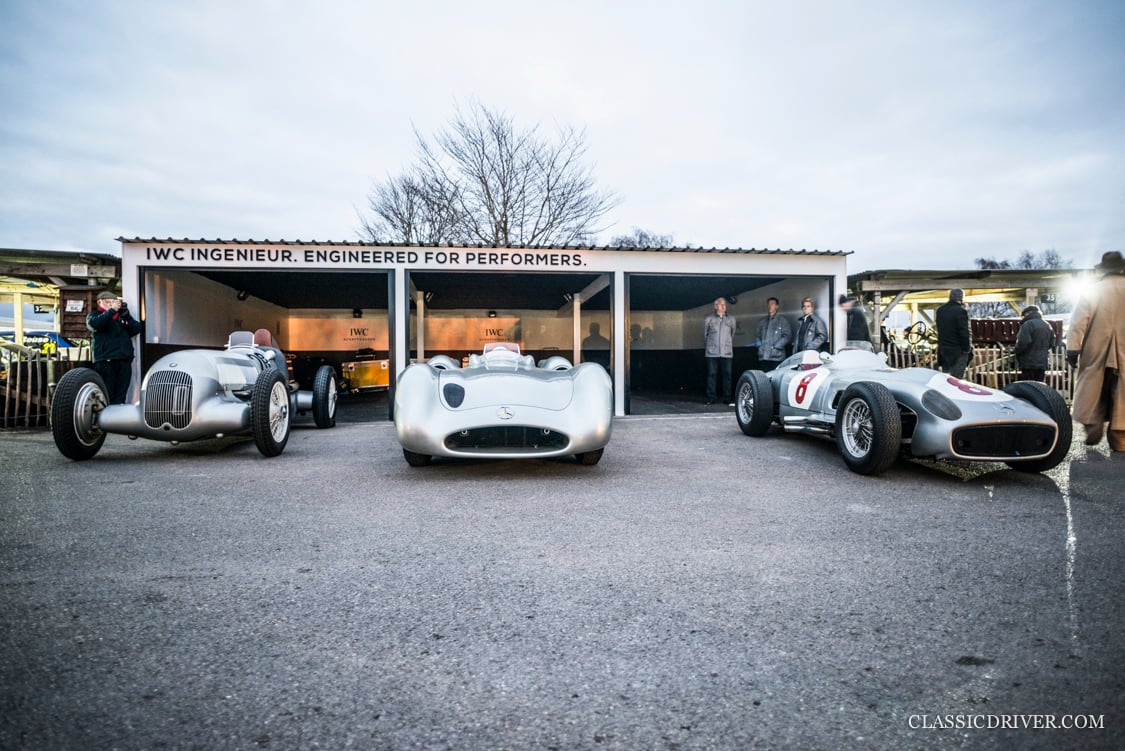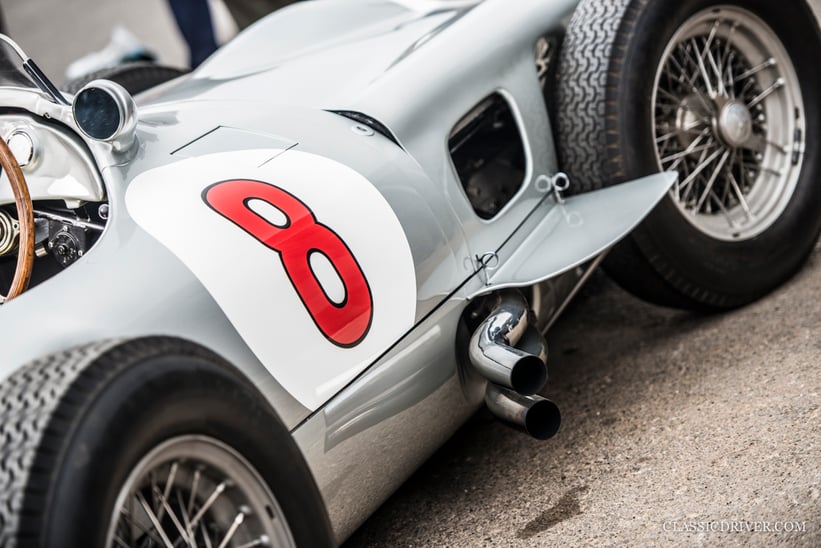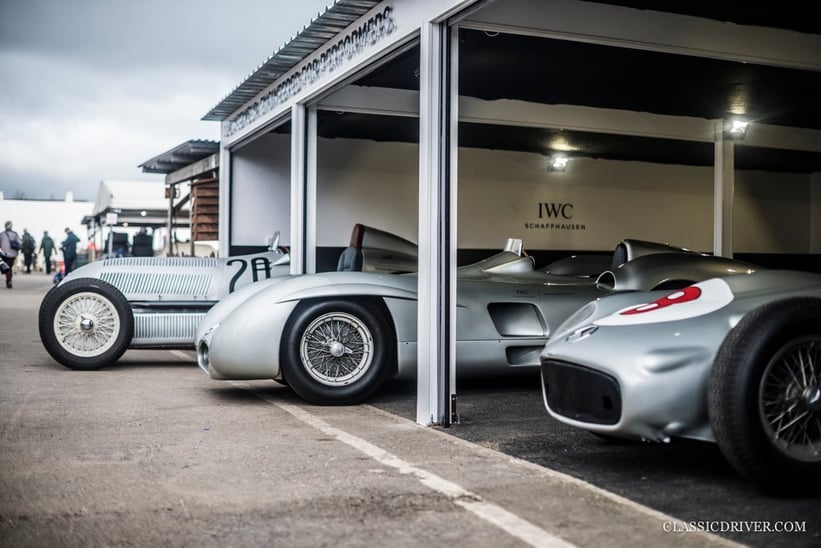 In addition to being the event's official timing partner, IWC was also kindly supporting our 74th Members' Meeting coverage. The famous Schaffhausen watch company's presence at Goodwood was strongly felt – on Saturday, it arranged for racing legends Mika Hakkinen and Jochen Mass to drive two Mercedes Silver Arrows (a W196 and W196 Streamliner, respectively) and it provided two quasi-race-prepared Mercedes AMG GTs as course cars, one of which also acted as a camera car for a forthcoming IWC advertisement that was filmed over the weekend. Three new motorsport-inspired watches were rolled out, too.
'Only at Goodwood'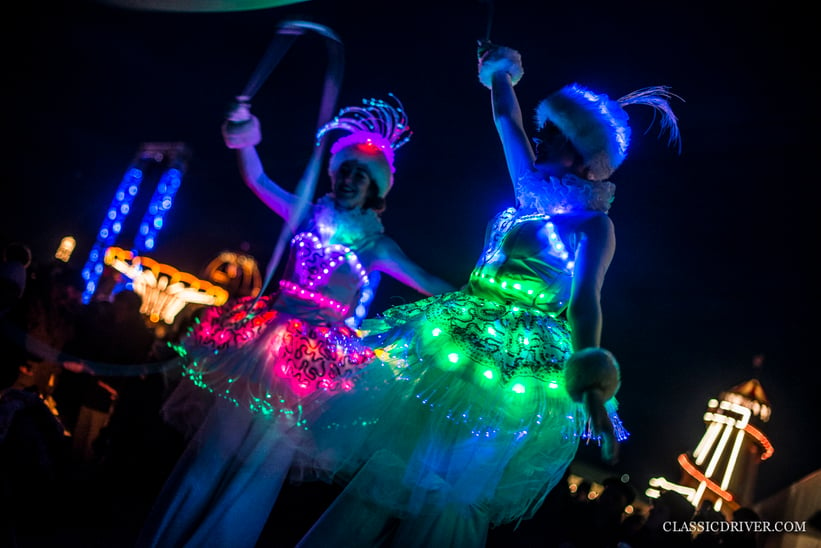 We're pleased to report that the Members' Meeting's relaxed atmosphere, access to all areas and limited crowding was retained. Despite several gut-wrenching accidents, the entertainment on the track was largely first-rate, and as entertaining as you'll find anywhere else in the world.
As is always the case in this picturesque corner of West Sussex, it's those 'only at Goodwood' moments that you take away with you. Eating supper at the next table to Porsche's first Le Mans winner Richard Attwood, witnessing a Ford GT40 hooting its (amusingly high-pitched) horn in a bid to get through a narrow pit lane heaving with GT40s, or stumbling across a Ferrari 512 S in the paddock complete with matching scarlet espresso machine alongside – all are good cases in point. And if you're still thawing out having attended at the weekend, Rémi Dargegen's stunning photos should remedy that. Bring on the 75th…
Photos: Rémi Dargegen for Classic Driver © 2016
Our extensive coverage of the 74th Goodwood Members' Meeting is kindly supported by IWC Schaffhausen, the event's official timekeeper.