These were our best images from 2017, Part 1
And just like that, another year is over. Over the course of 2017, our photographers have travelled the world to capture the most magical automotive moments for Classic Driver. These are our finest images from 2017 and the fascinating stories behind them…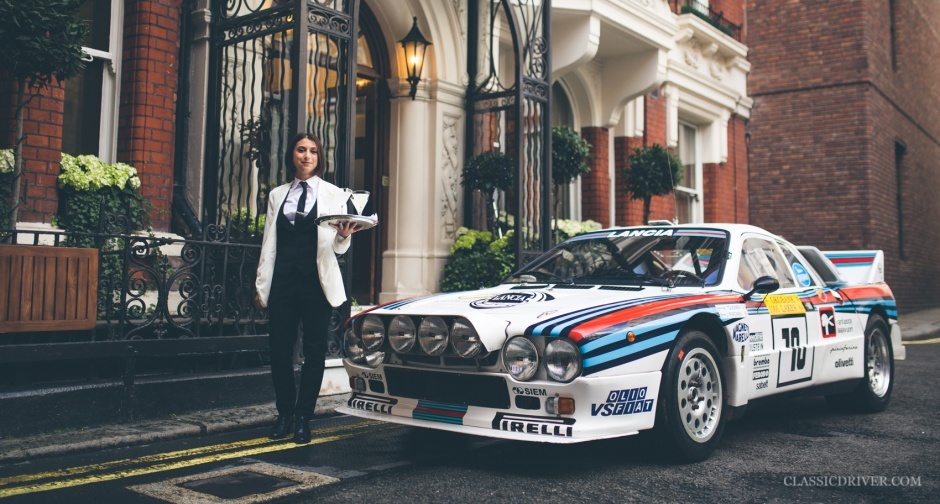 We kicked off the new year in quintessential Classic Driver fashion, by heading to Duke's Hotel with a Lancia 037 Group B car for the best martinis in town — drifted, not stirred.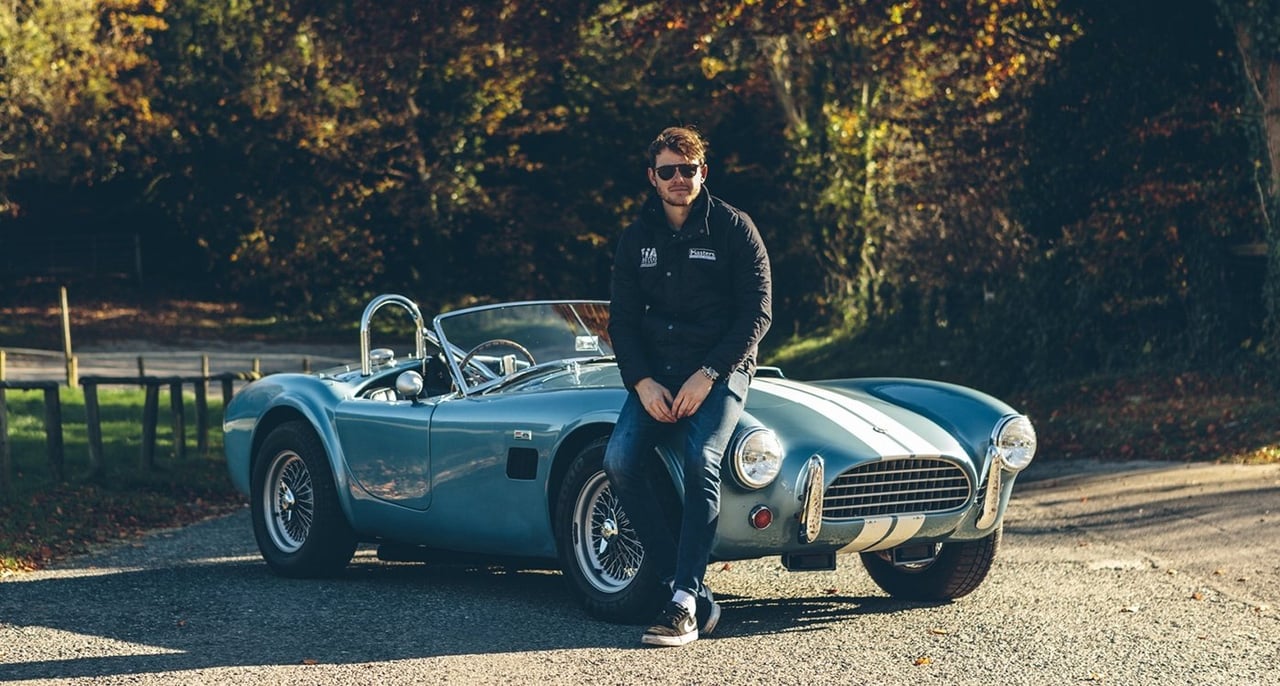 We can all remember that first pang of love, stirred deep inside by someone or something special. For racing driver Sam Thomas, it occurred the day his father came home with a Hawk AC Cobra.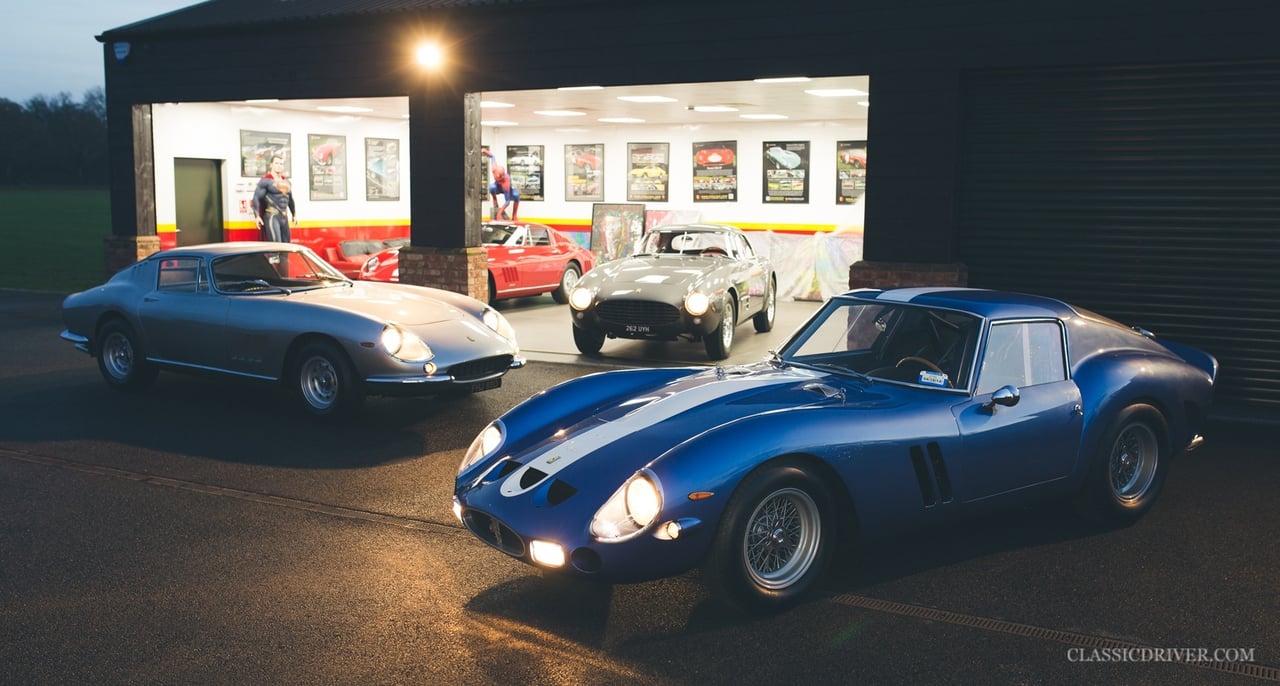 Pluck almost any significant 1950s or '60s Ferrari from your imagination, and it's more than likely that John Collins, the founder of Talacrest, has sold it at some point in the last 30 years. We paid a visit to his Aladdin's cave.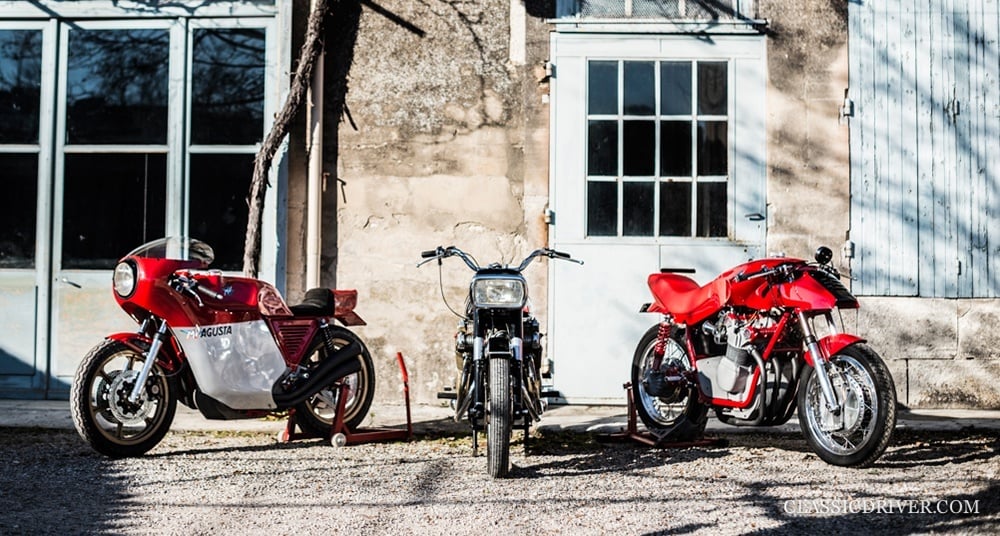 MV Agusta's ultimate icon, the production Four, celebrated its 50th anniversary this year. Naturally, that caused for a Classic Driver-style celebration.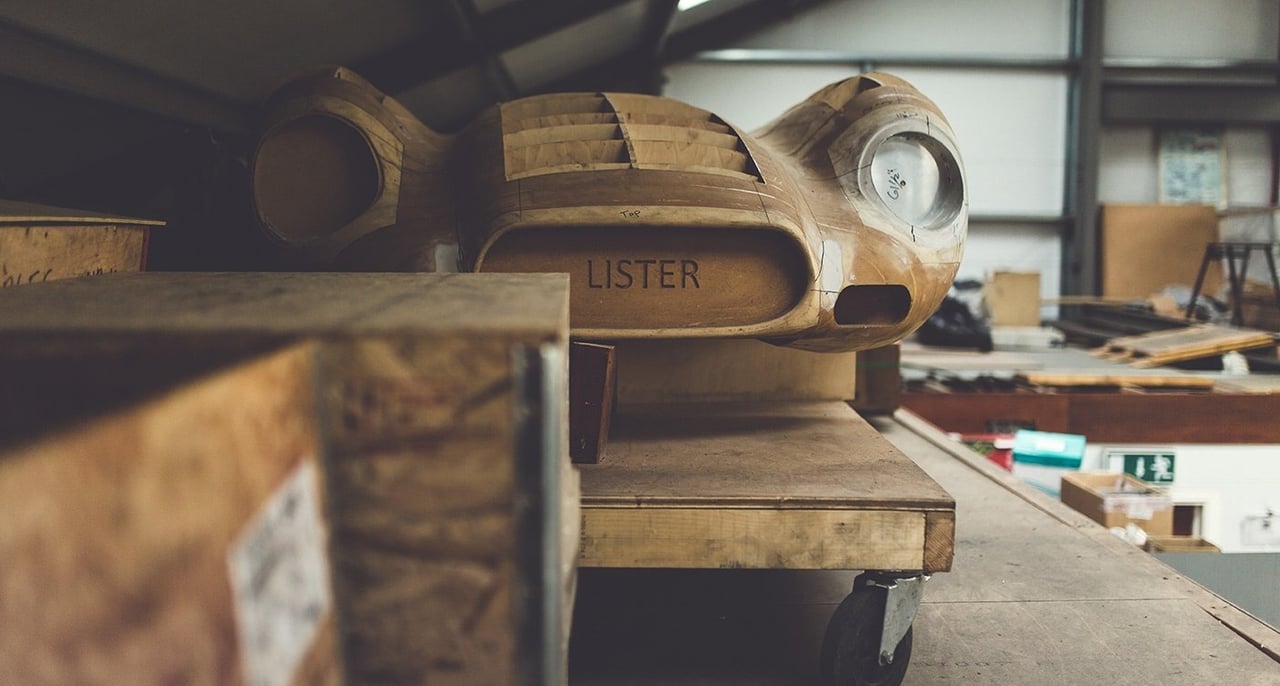 Lister's 'cars from Cambridge' are, once again, rolling off the production line, finished exactly as they were in the 1950s. As you may remember, this remarkable revival very nearly didn't happen.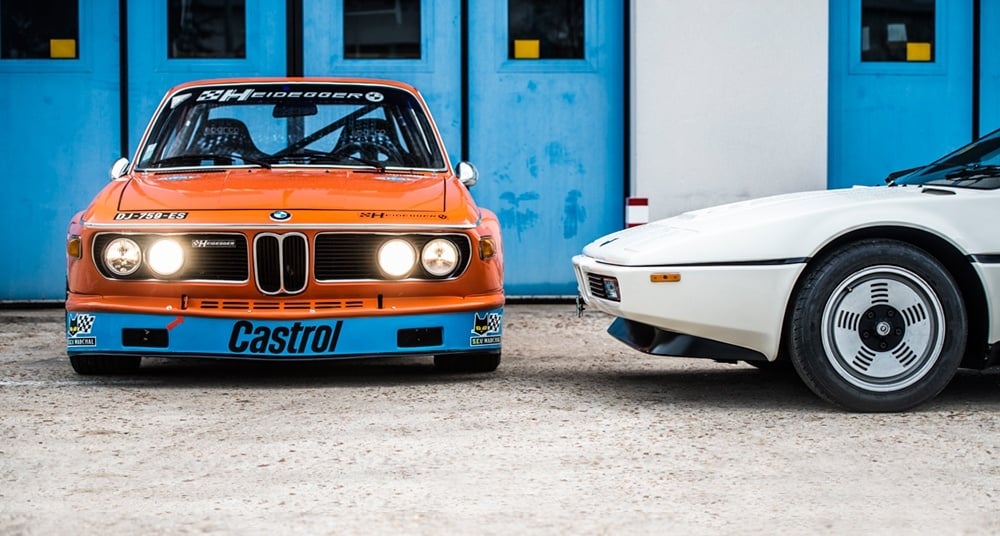 BMW might not be the biggest brand in the crosshairs of collectors, but as we found out, these two Bavarian beasts are more than worthy alternatives to the sought-after offerings from Ferrari and Porsche.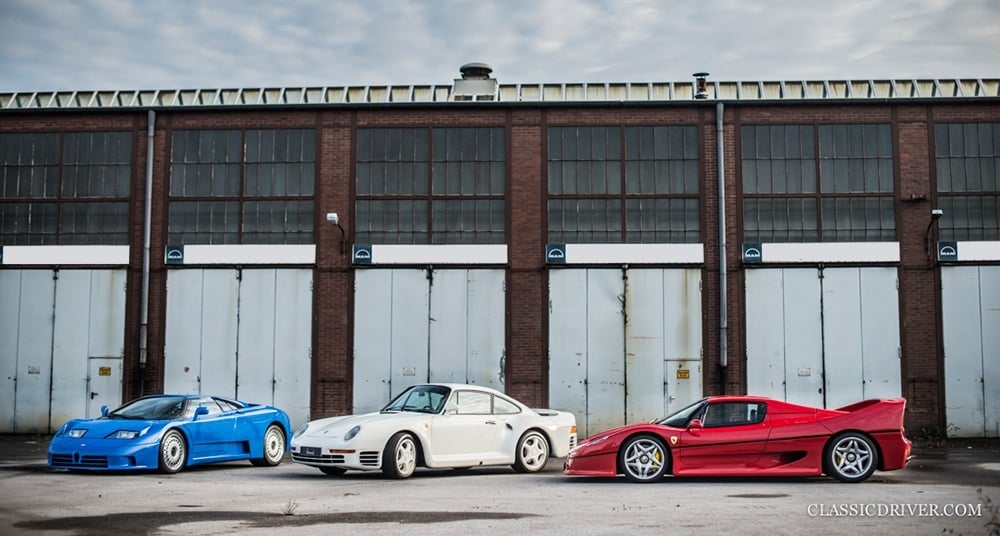 What better way to preview the annual Rétromobile salon in Paris than with a trio of era-defining supercars in the colours of the French tricolour?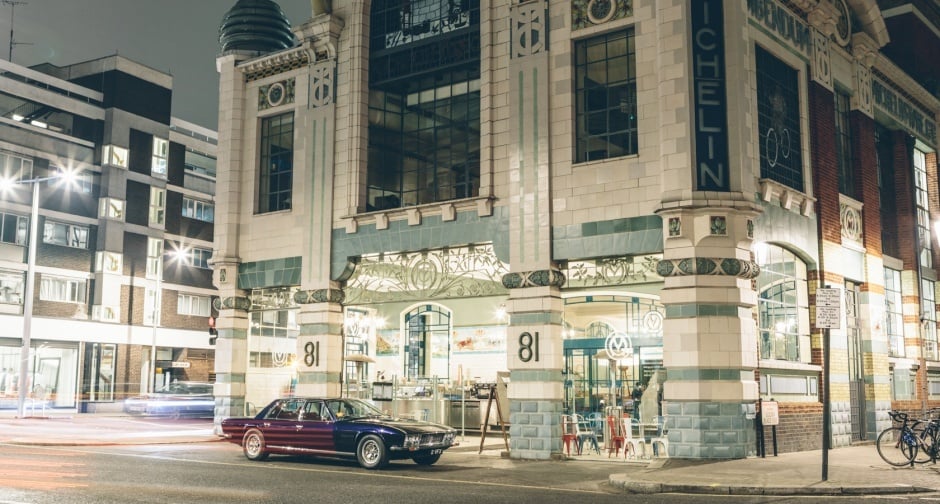 There was only one destination for our evening with industry heavyweight Simon Kidston and his Monteverdi — the grand hotels, buzzing shisha bars, and lavish department stores of Mayfair.
The rise of the restomod is one of the biggest developments in the classic car world in recent years — we arranged a rendezvous with two fantastic examples to find out what all the fuss is about.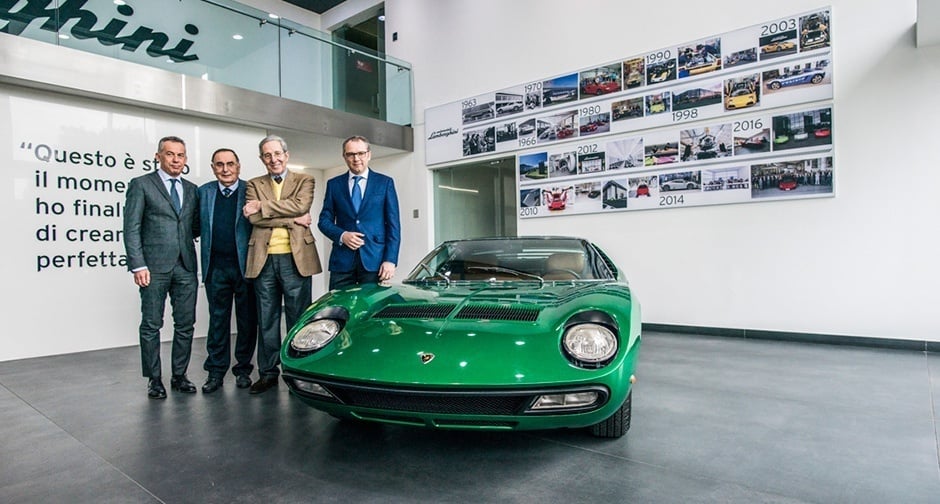 With Polo Storico, Lamborghini has joined an increasing number of manufacturers marking themselves as guardians of their precious pasts. We were at the department's official opening.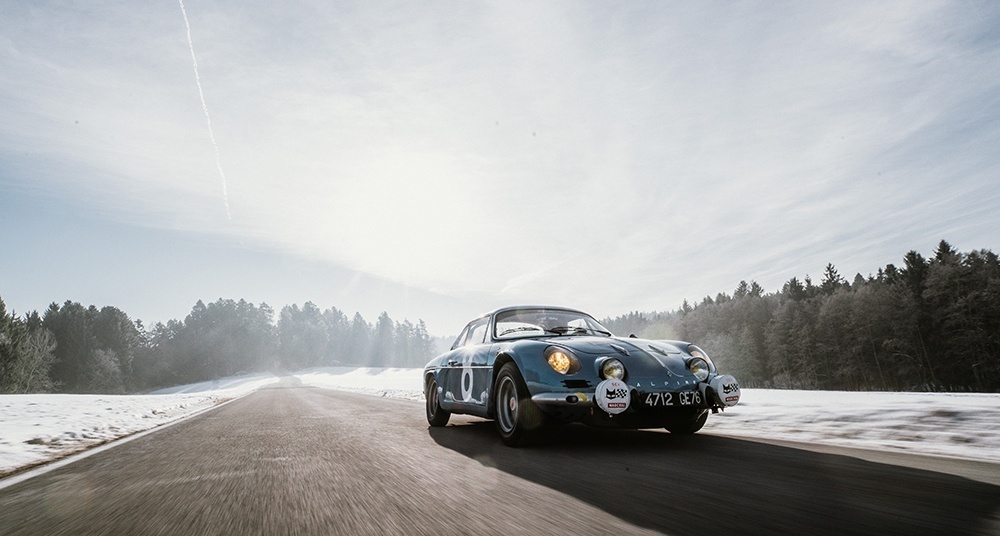 You needn't wait for the spring to enjoy your classic car — this ex-Works Alpine A110 1300S revelled in the cold and icy weather.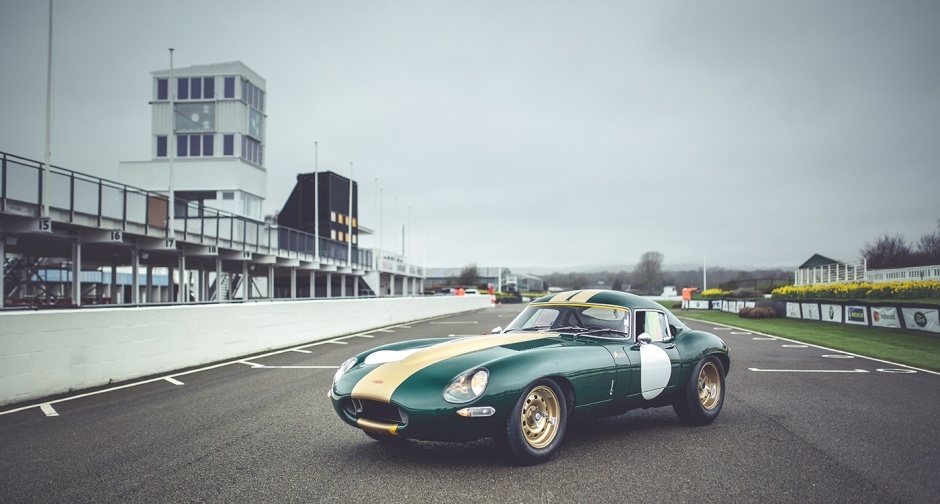 Ahead of the Goodwood Members' Meeting, we joined CKL Developments for a particularly soggy test day to find out just what goes into getting a historic racing car ready for a high-profile event…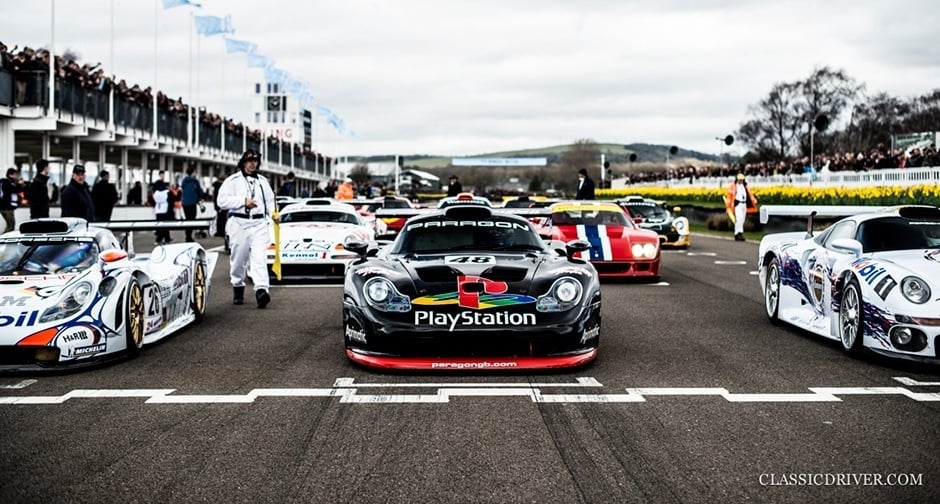 One of the many highlights of this year's Goodwood Members' Meeting was the high-speed demonstration of the monstrous GT1 endurance sports cars from the 1990s…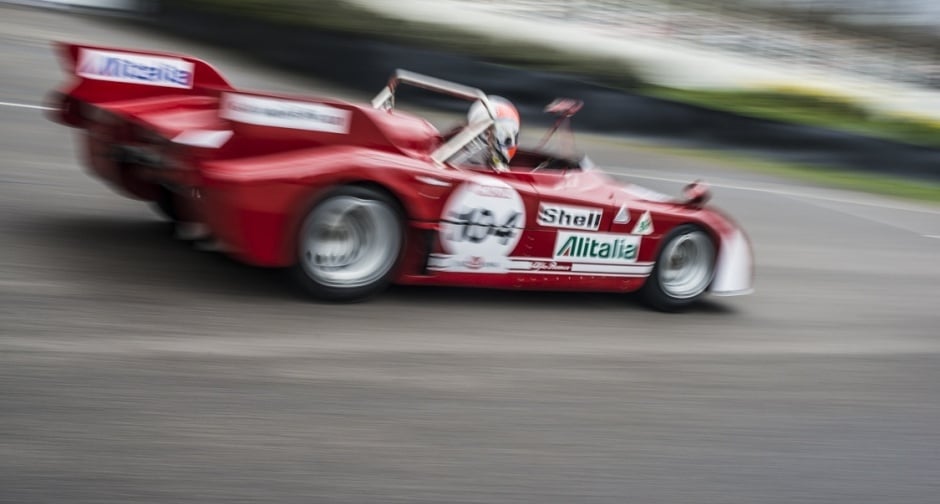 Saying that, the screaming 3.0-litre sports prototypes from the early 1970s were hardly disappointing...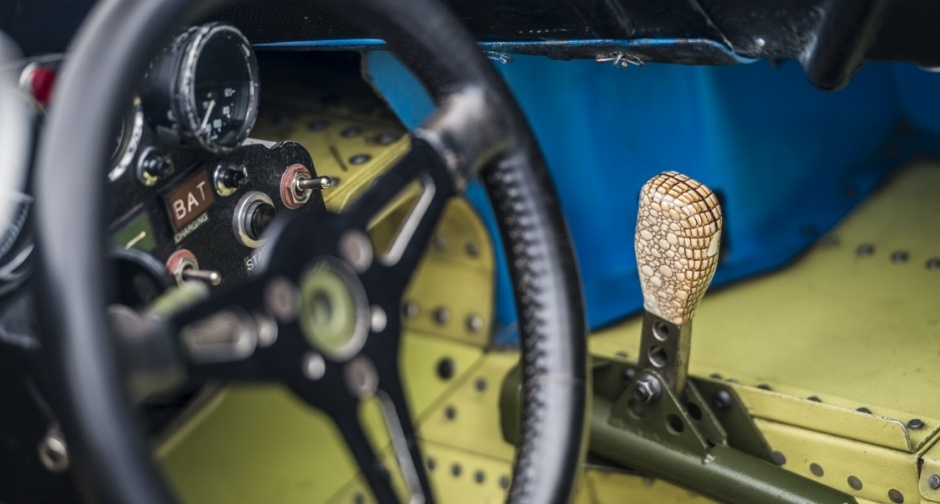 As is always the case at any of Goodwood's events, the devil is in the details…
It was encouraging to see so many motorsport legends present at the Members' Meeting — Gerhard Berger clearly relished the chance to pilot a BMW 635CSi touring car in the Gerry Marshall Trophy.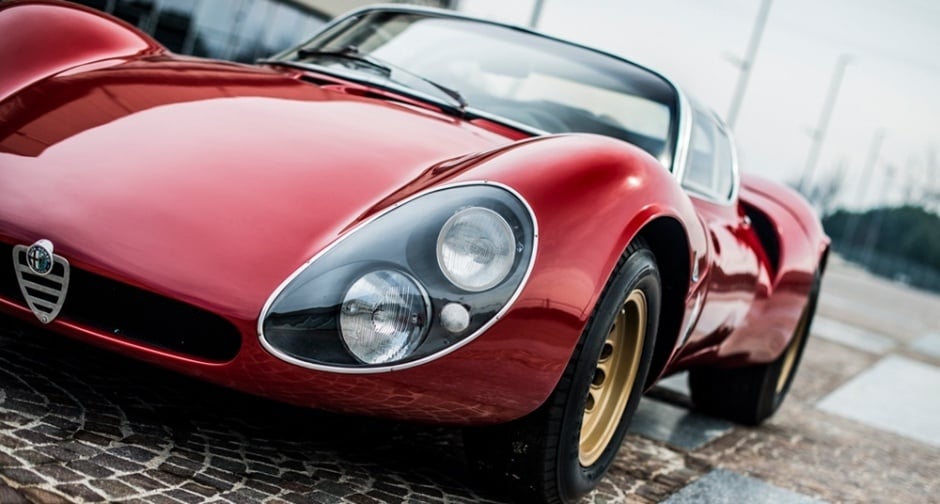 When the Museo Storico Alfa Romeo allowed us to wheel its sensational Tipo 33 Stradale out into the Milanese sunshine for an impromptu shoot, Rémi Dargegen's resulting images, unsurprisingly, went viral.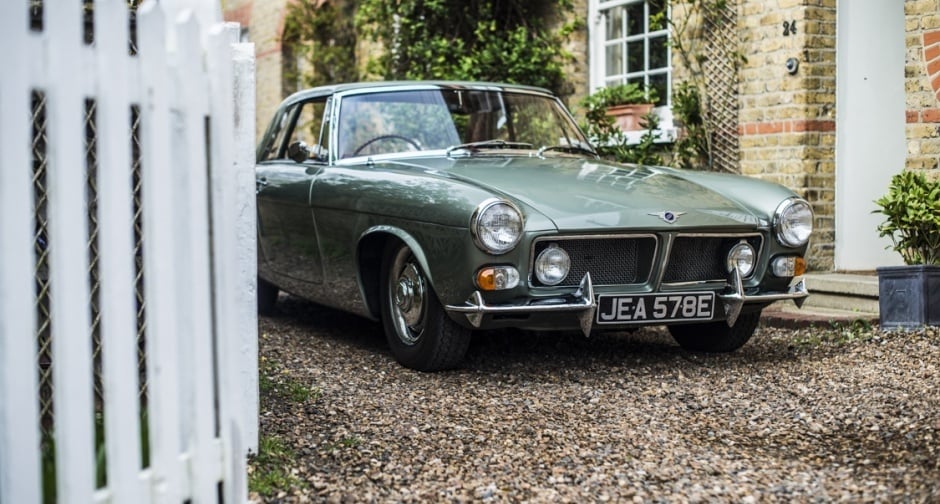 Thanks to company politics, we think Jensen missed out on a sure-fire hit in the form of the prototype P66.
Classic Driver dealer DK Engineering is synonymous with the Prancing Horses from Maranello. Before the company's 40th anniversary celebrations got underway, we spent a day at its Chorleywood HQ.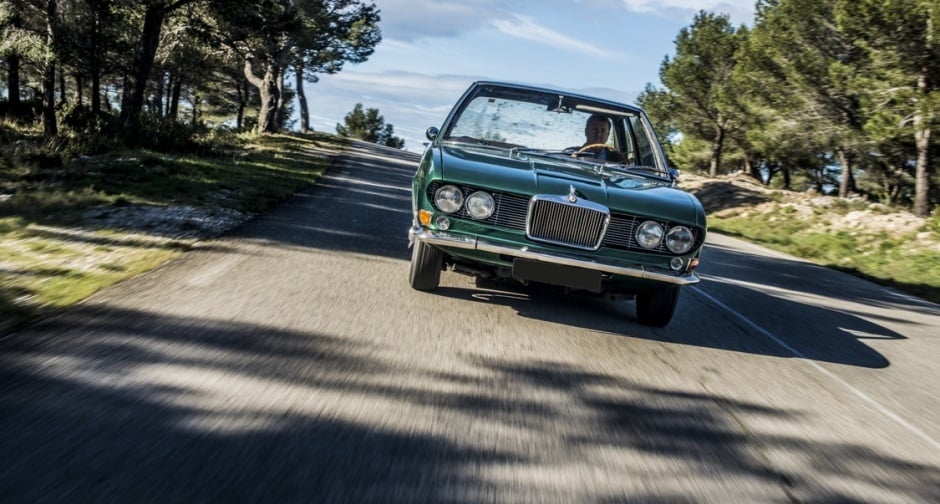 Do you remember when Marcello Gandini designed a Jaguar? Neither did we.
You might be able to count Lamborghini's past production models on your fingers, but don't think for one minute that the Sant'Agata marque's museum is relatively sparse.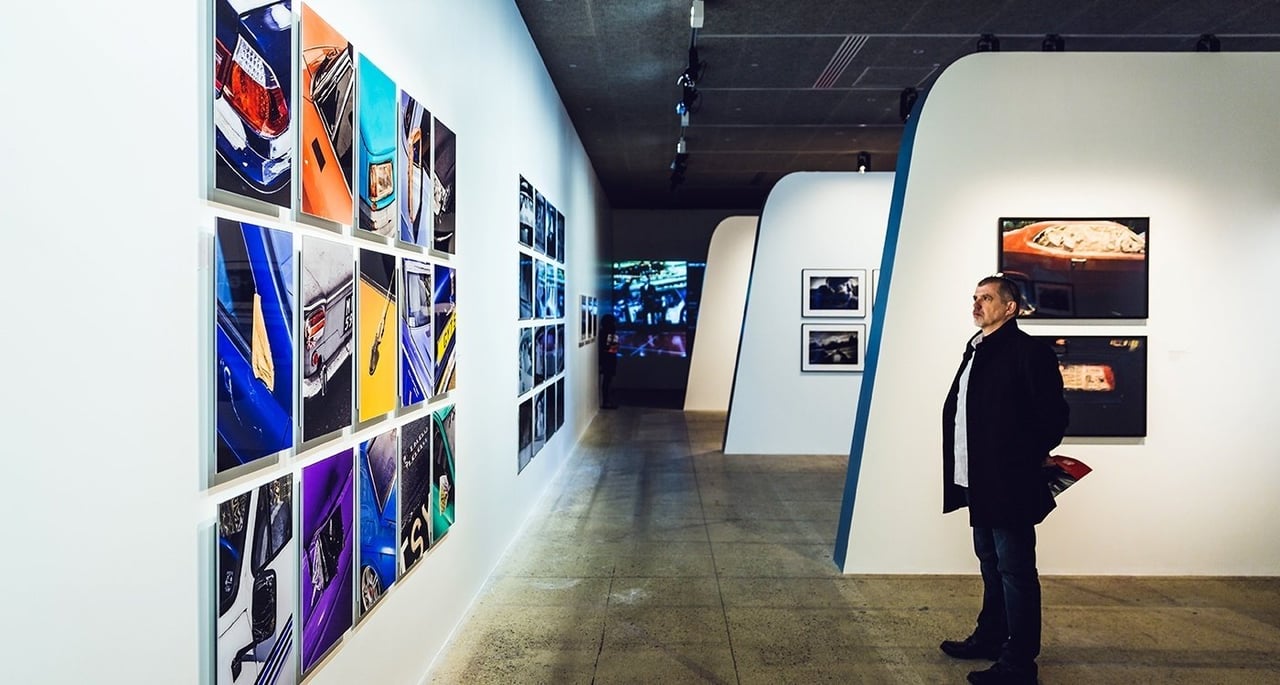 Cars and cameras — they're two innovations that, between them, changed every facet of society, as we found out at the Autophoto exhibition at the Fondation Cartier in Paris.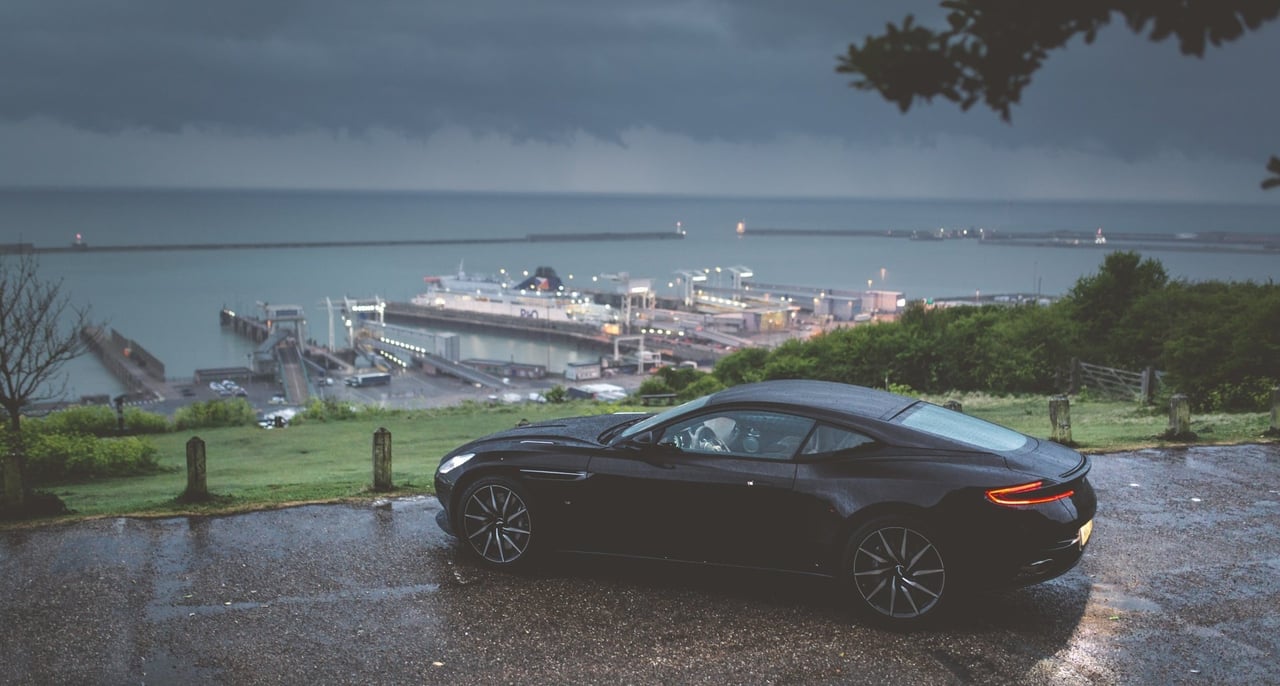 Our 'Gentleman's Journey' from London to Paris, kindly supported by Hackett, was definitely one of our highlights of 2017.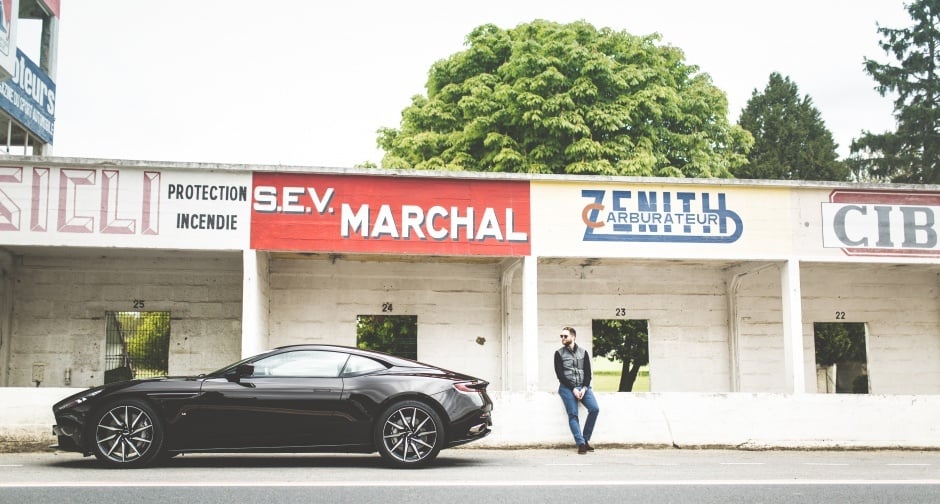 A visit to the Champagne region of France would not have be complete without a stop at the history-steeped abandoned Circuit de Reims-Gueux.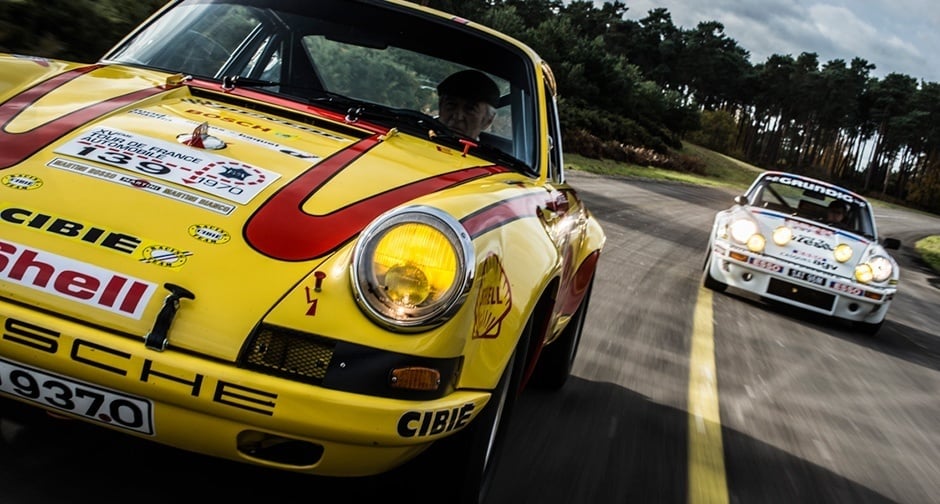 This phenomenal pair of Porsches, both veterans of the original Tour de France Automobile, was the perfect way to get in the mood for the 2017 Tour Auto.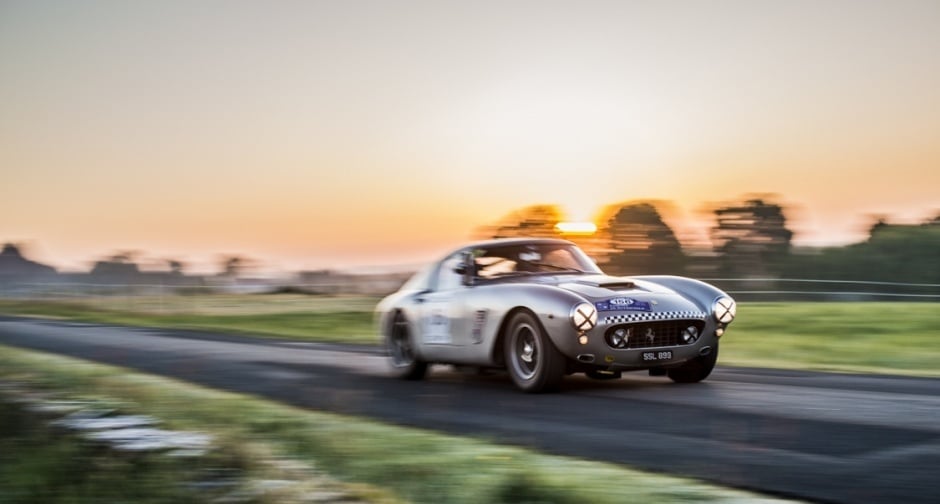 If anyone can capture the magic of the Tour Auto, it's Rémi Dargegen. Here's what happened on the most explosive event yet…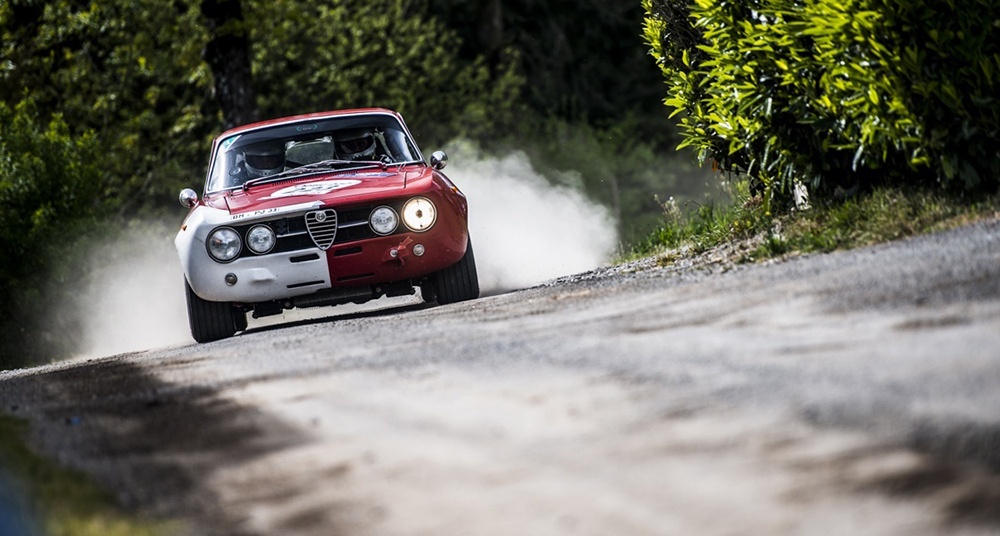 One of the most appealing characteristics of the Tour Auto is that it's a genuinely challenging road race, taking place on dusty gravel tracks deep in the French countryside, in addition to the smooth open highways…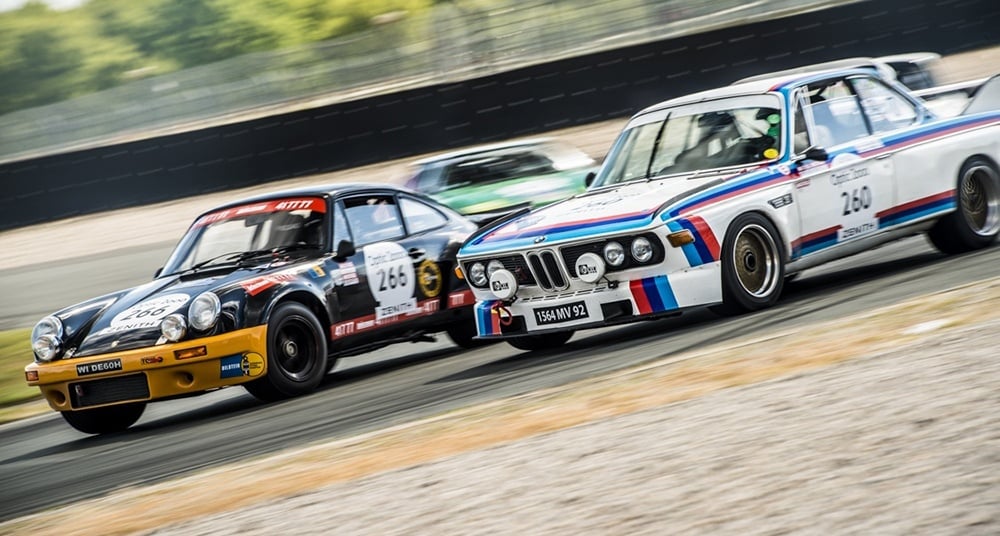 Naturally, there are always scheduled stops at motor circuits, including the Bugatti loop at Le Mans…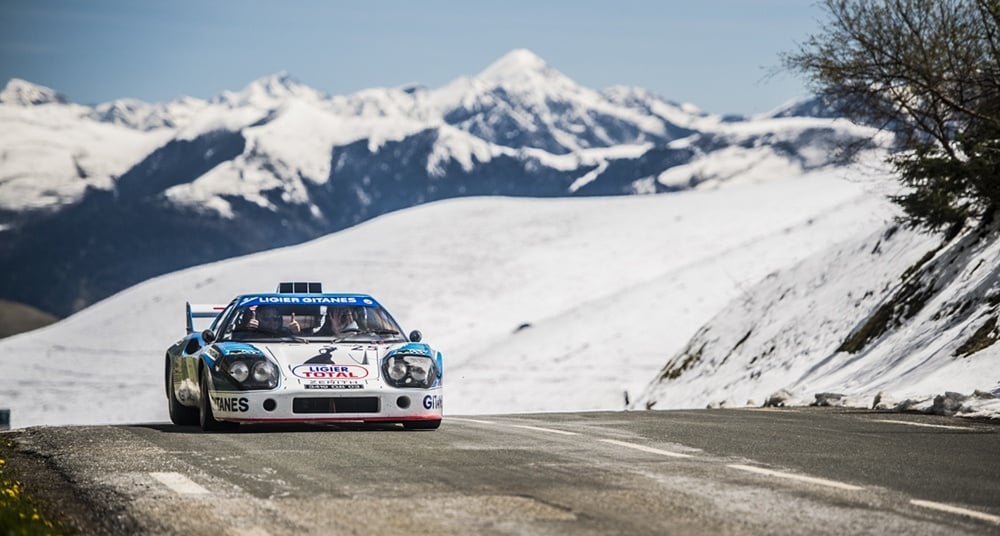 It might take place in May, but the Tour Auto ascends the Alps, where the temperatures are still frigid, the mountains are snow-capped, and the roads are hazardous…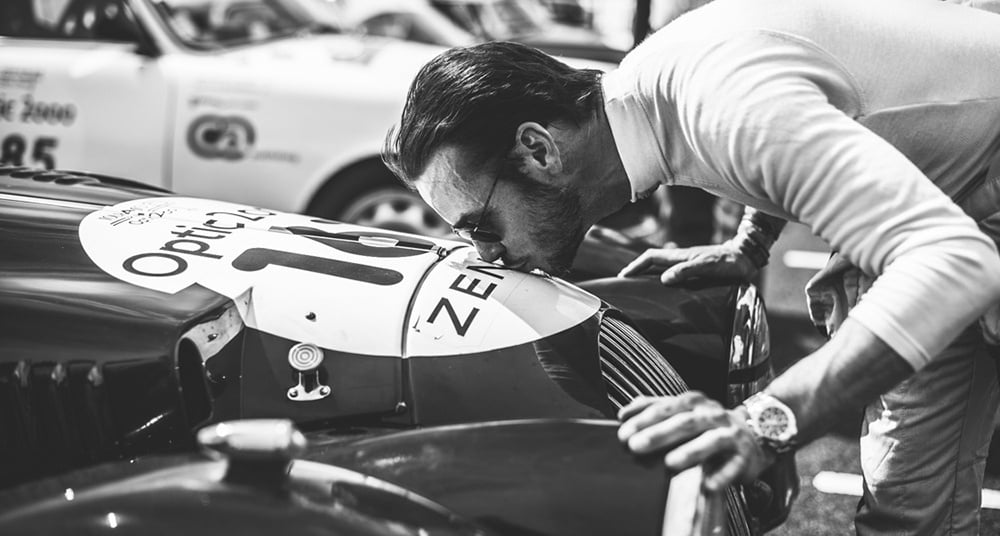 After the five-day, 2,500km French endurance thriller, it's understandable that competitors will form an extra special bond with their chosen steeds.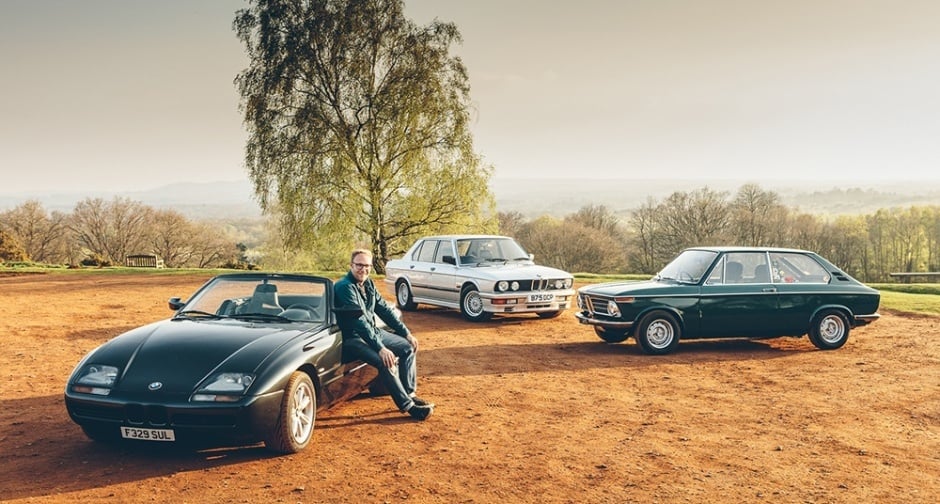 Ever wondered what a McLaren designer drives on the weekend? As we found out during a day with Paul Howse, he's an ordinary man with an extraordinary passion for BMWs…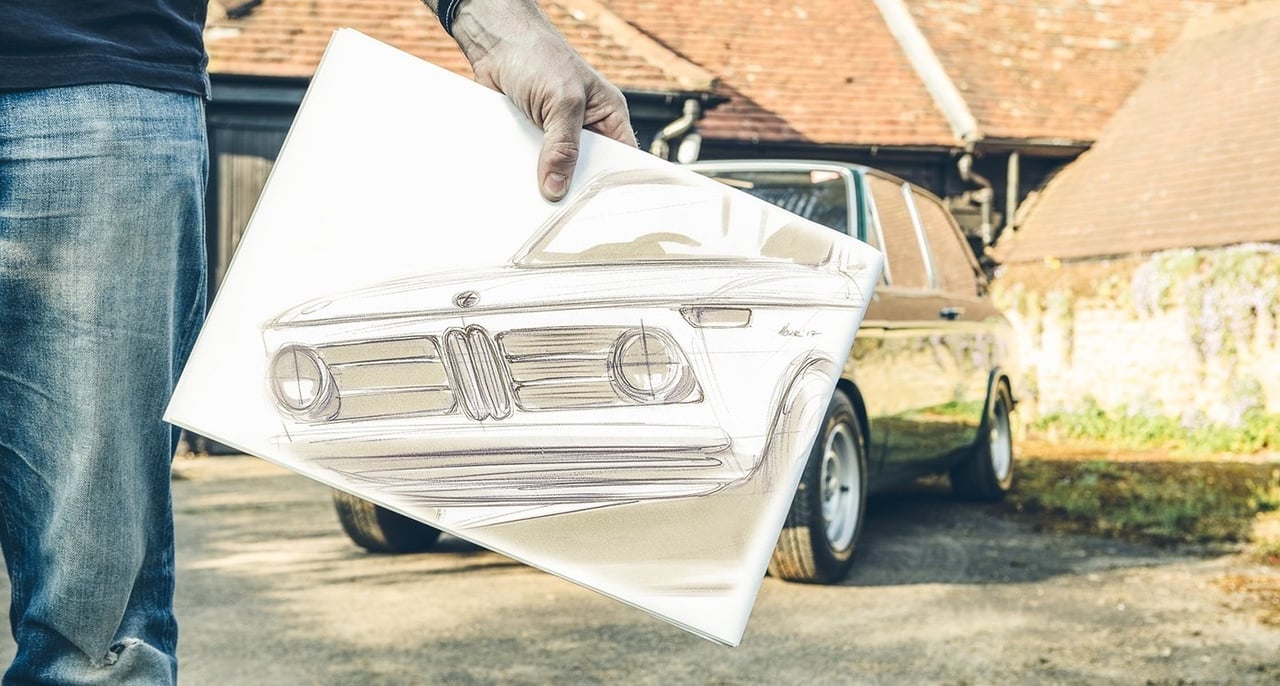 You'd think the person who dreamt up the design for the McLaren P1 would be some sort of mad scientist or excitable child — but quite the contrary.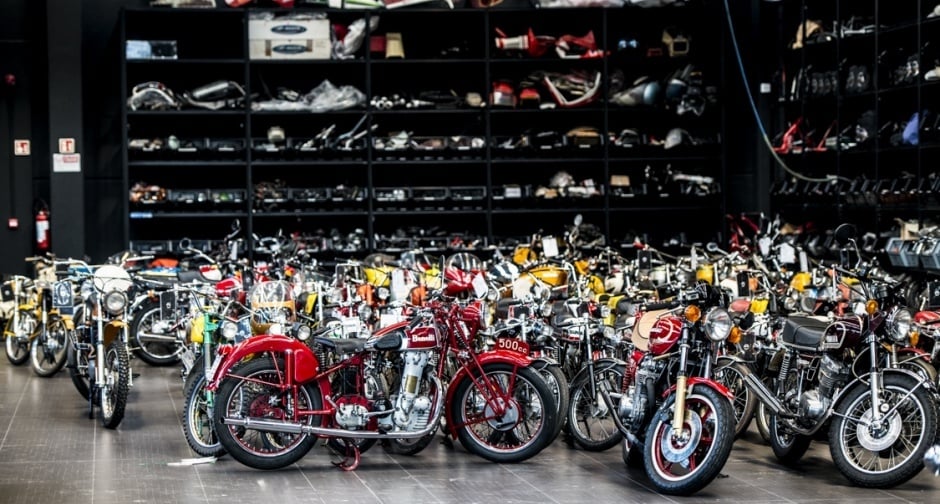 Nestled in the heart of Italy's Motor Valley, Ruote da Sogno's showroom-cum-museum is filled with over 1,000 classic motorcycles and a smattering of delectable cars.
Who said ostriches can't fly? This Mercedes-Benz 300 SL 'Outlaw', complete with roof chop and an ostrich leather interior, certainly made an impression with our readers back in May.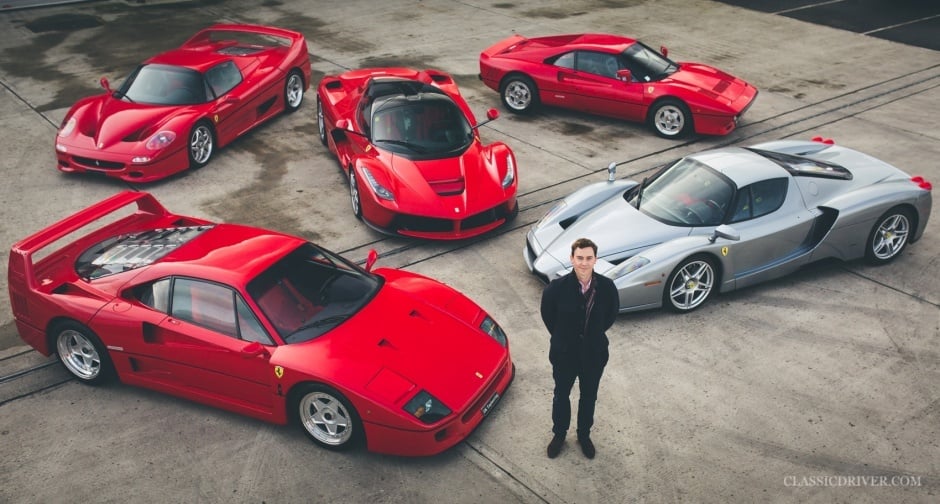 DK Engineering's James Cottingham understands what it's like to own Ferrari's 'halo' supercars more than most — together, we assembled them all.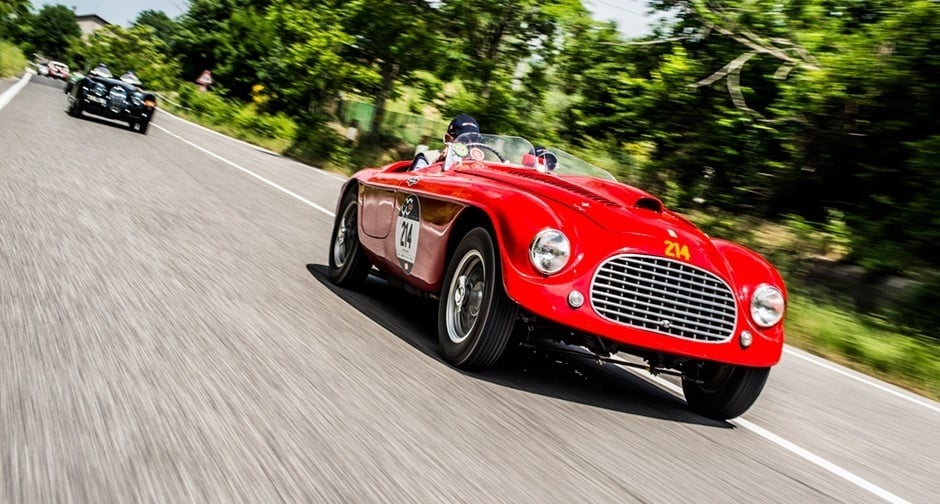 The Mille Miglia does more than unite classic car collectors and enthusiasts — it brings together communities, as villages and cities along the route turn out to cheer on the competitors.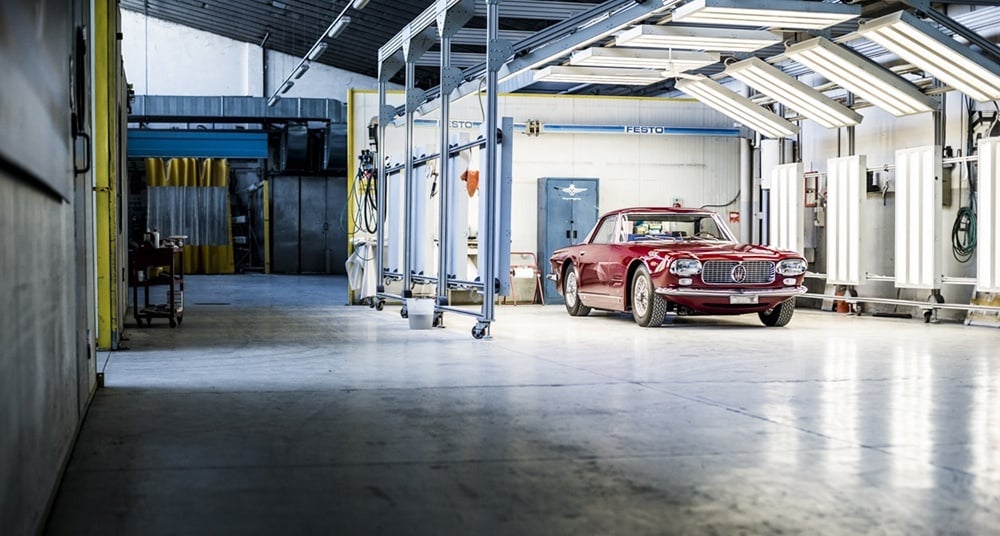 We went behind the scenes at Touring Superleggera to find out what goes into a Villa d'Este award-winning restoration…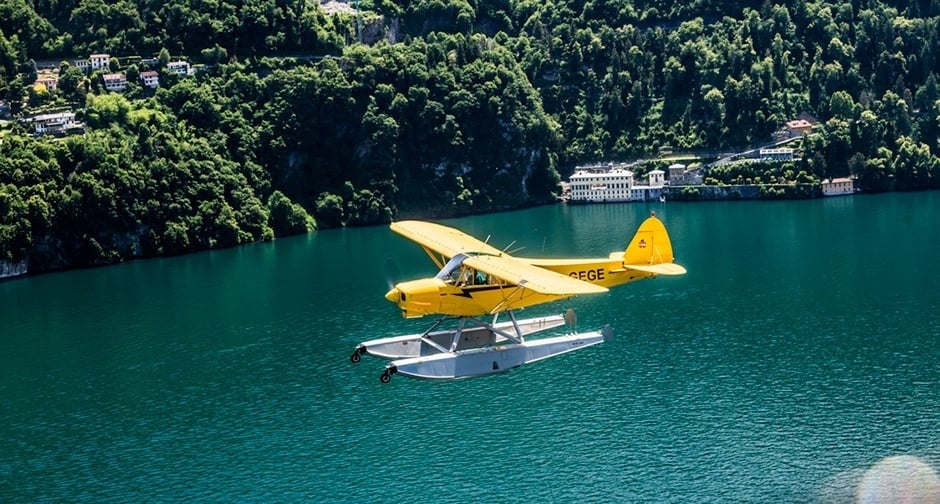 Forget a Lamborghini Miura, a classic Moto Guzzi, or a gleaming Riva Aquarama — the only way to arrive at the Concorso d'Eleganza Villa d'Este is by vintage seaplane…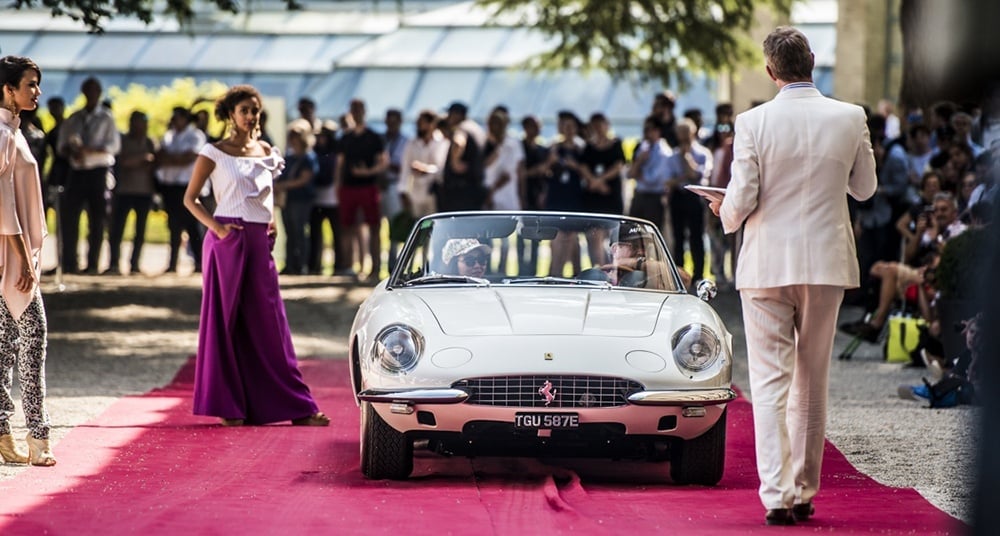 What we consider the jewel in the crown of the concours calendar, the Concorso d'Eleganza Villa d'Este is always a feast for the senses…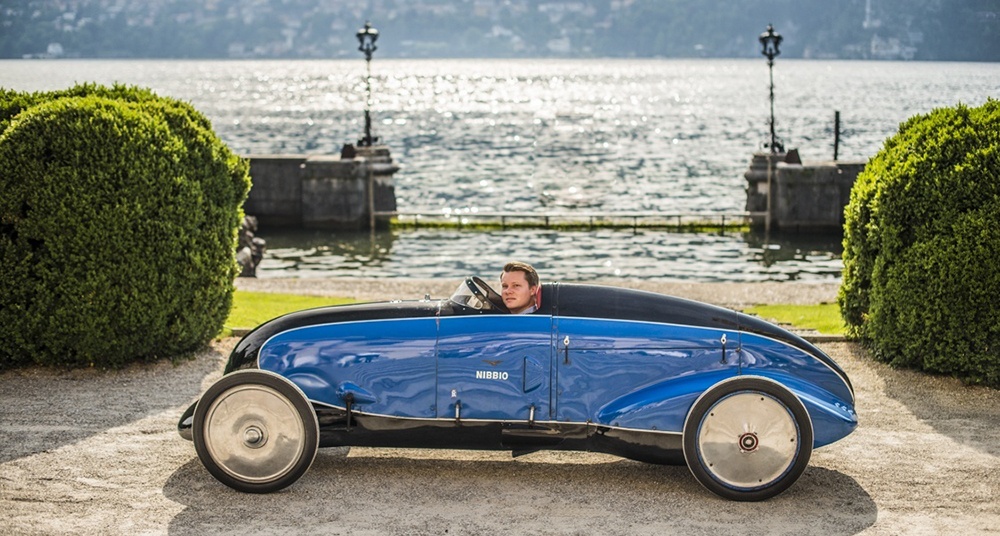 At this year's event, twenty-seven-year-old Federico Göttsche Bebert celebrated winning the audience-voted Coppo d'Oro award with his Lurani Nibbio, which was constructed by his grandfather Giovanni Lurani Cernuschi…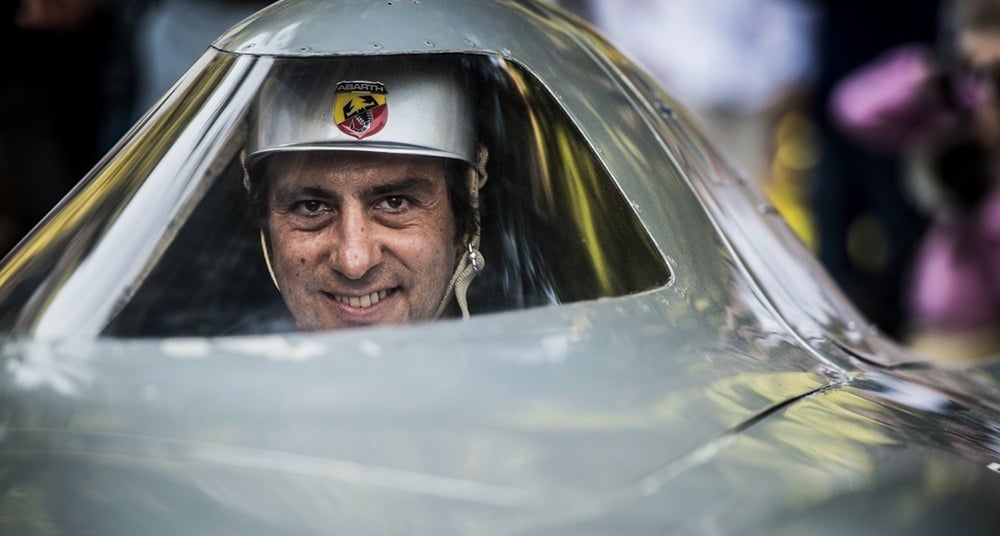 'La Principessa' was also a firm favourite for the concours-goers, roaring around the Grand Hotel with aplomb…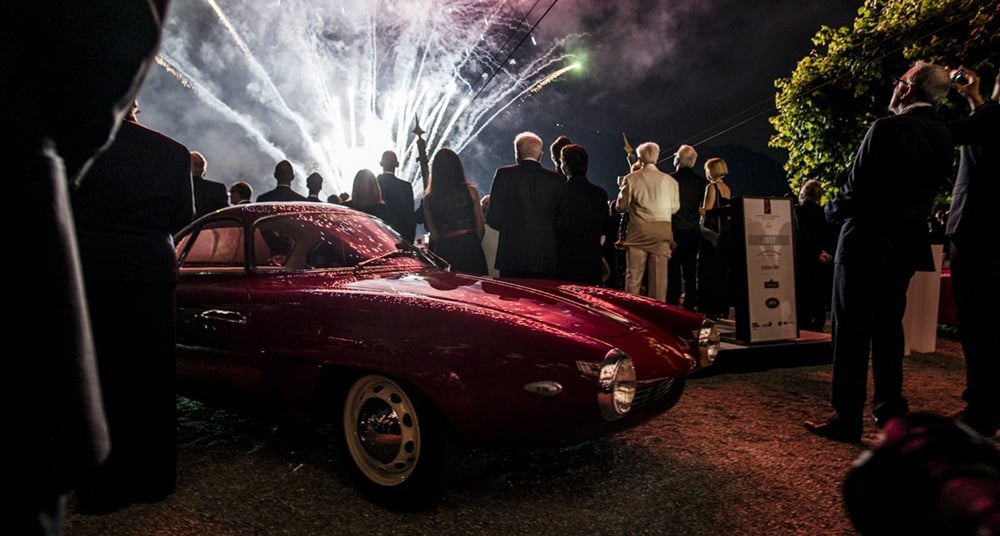 As always, Best of Show could only be awarded to one car, and this year's prize went to Corrado Lopresto's Alfa Romeo Giulietta SS.
When Porsche invited us to drive some of its greatest cars on Scotland's very best roads, we didn't need asking twice.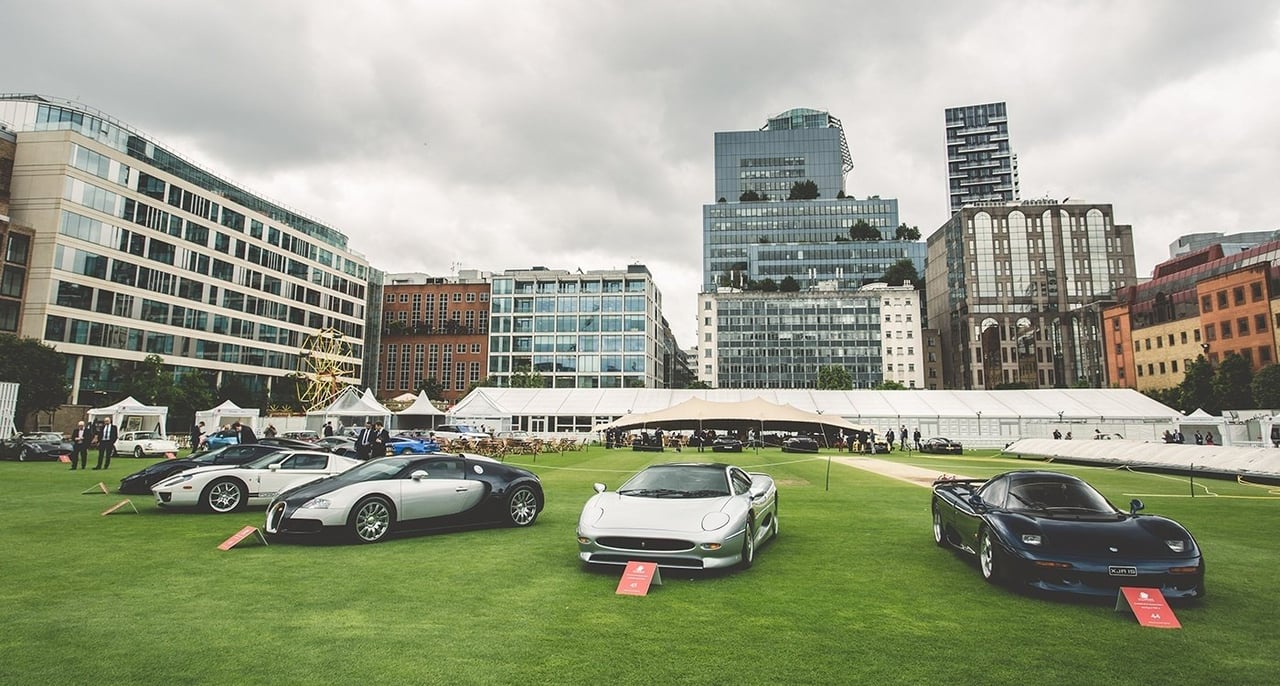 Held at the picturesque Honourable Artillery Company in the heart of London's financial district, the inaugural City Concours took place this year, and we were among the first through the gates.
A creative mastermind, canvasser for women's equality, and a dyed-in-the-wool car enthusiast, Mai Ikuzawa was one of our favourite interviewees in 2017…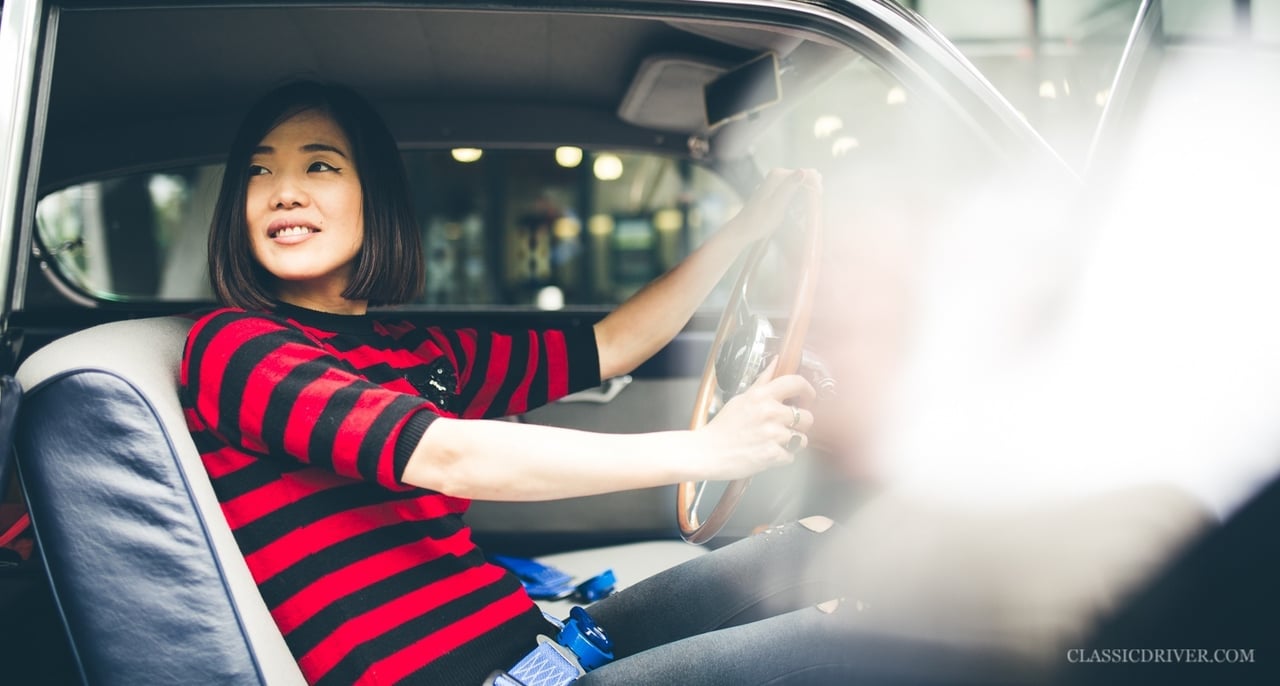 We caught up with Mai during some rare downtime in her neighbourhood of Battersea, accompanied by a rather fabulous Lancia Aurelia B20 GT.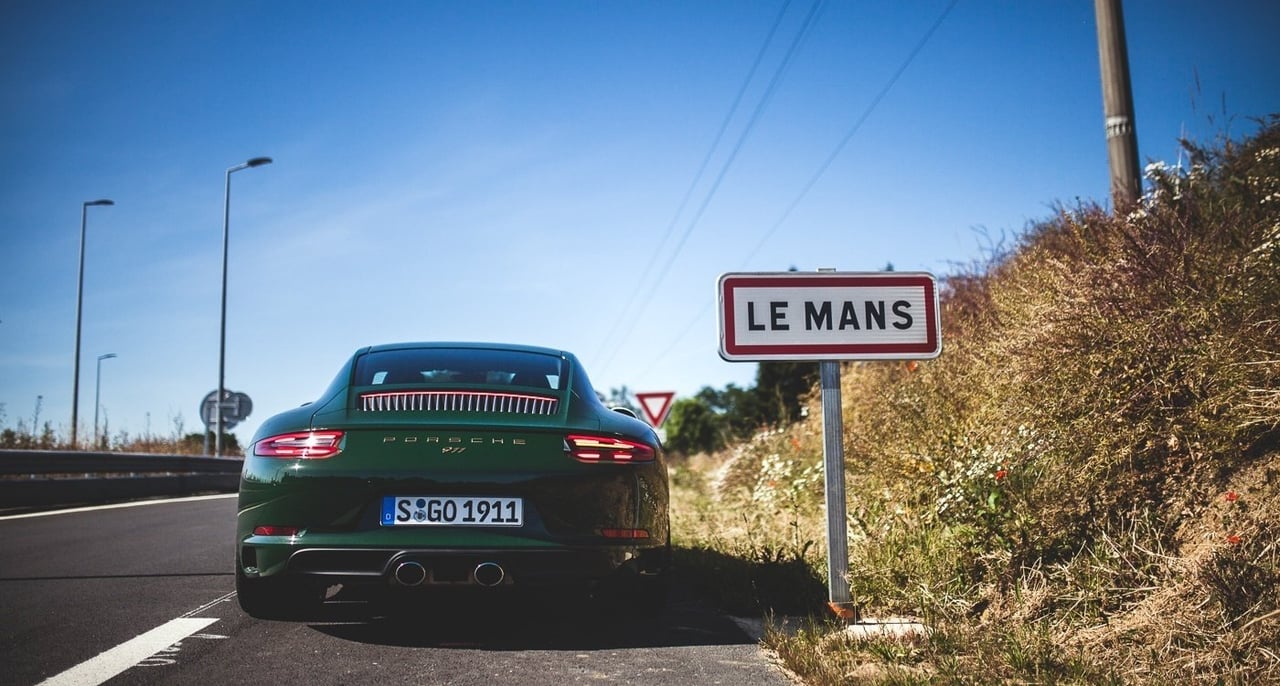 There are a million ways to travel to Le Mans, but perhaps none as special as in the one millionth Porsche 911. We embarked on an unforgettable pilgrimage.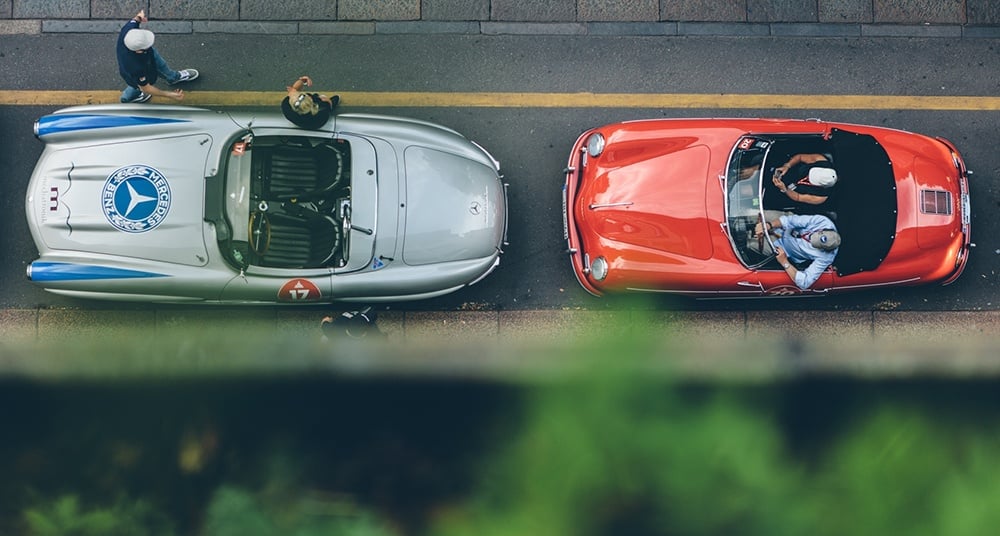 Together with IWC Schaffhausen, we headed for the start line of the 2017 Passione Caracciola.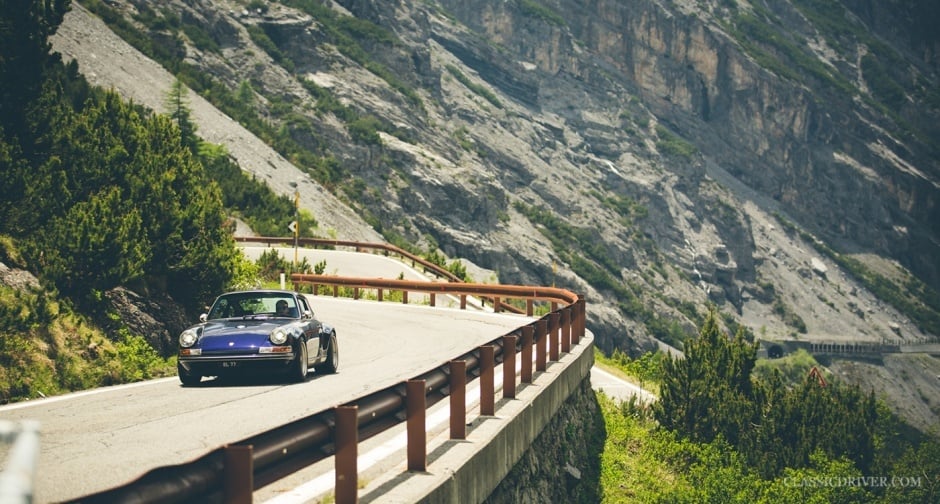 We finally got our hands on not one but two Porsche 911s reimagined by Singer Vehicle Design back in the summer. This was our alpine odyssey.
Photos: Tom Shaxson / Rémi Dargegen / Alex Lawrence / Mathieu Bonnevie / Robert Cooper / David Zu Elfe / Laurent Nivalle
The second half of our 'Best Images from 2017' feature will be published on Classic Driver on 27 December.