A morning stroll around the inaugural London City Concours
Held at the picturesque Honourable Artillery Company, in the heart of London's financial district, the Inaugural City Concours began this morning, and Classic Driver was among the first through the gates…
Stars of the show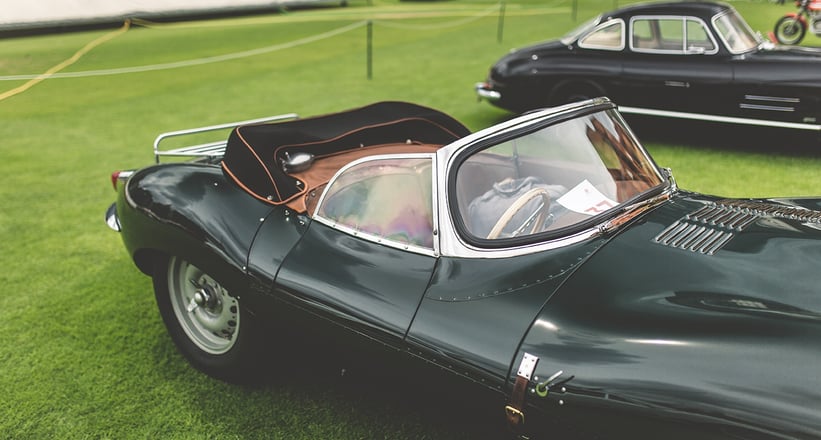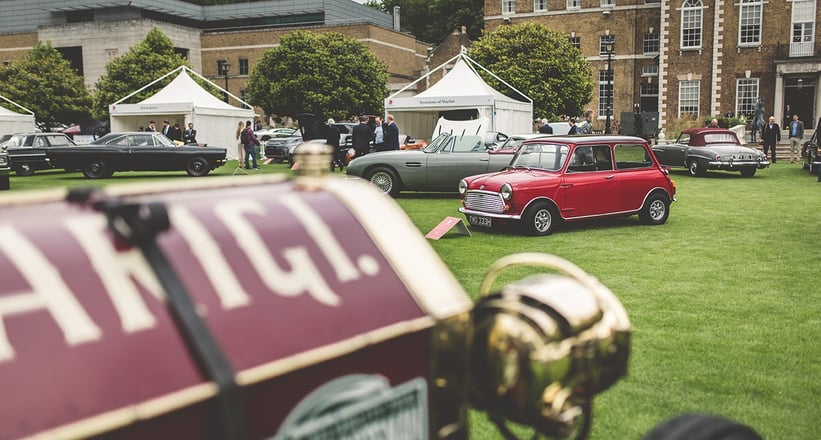 Following a hearty breakfast — accompanied by a talk from RM Sotheby's specialists Oliver Camelin and Michael Squire about the collector car market, specifically the meteoric rise in demand for rare modern Porsches — we took to the cricket pitch, where the wonderful assembly of concours entrants were displayed. From three classes documenting the evolution of the supercar, including such gems as the Ferrari 288 GTO, Jaguar XJR-15, and the McLaren P1, to purpose-built racers, such as the Jaguar D-type Longnose, and sultry machines from the swinging sixties, we could have wandered around for hours poring over the details.
Retail therapy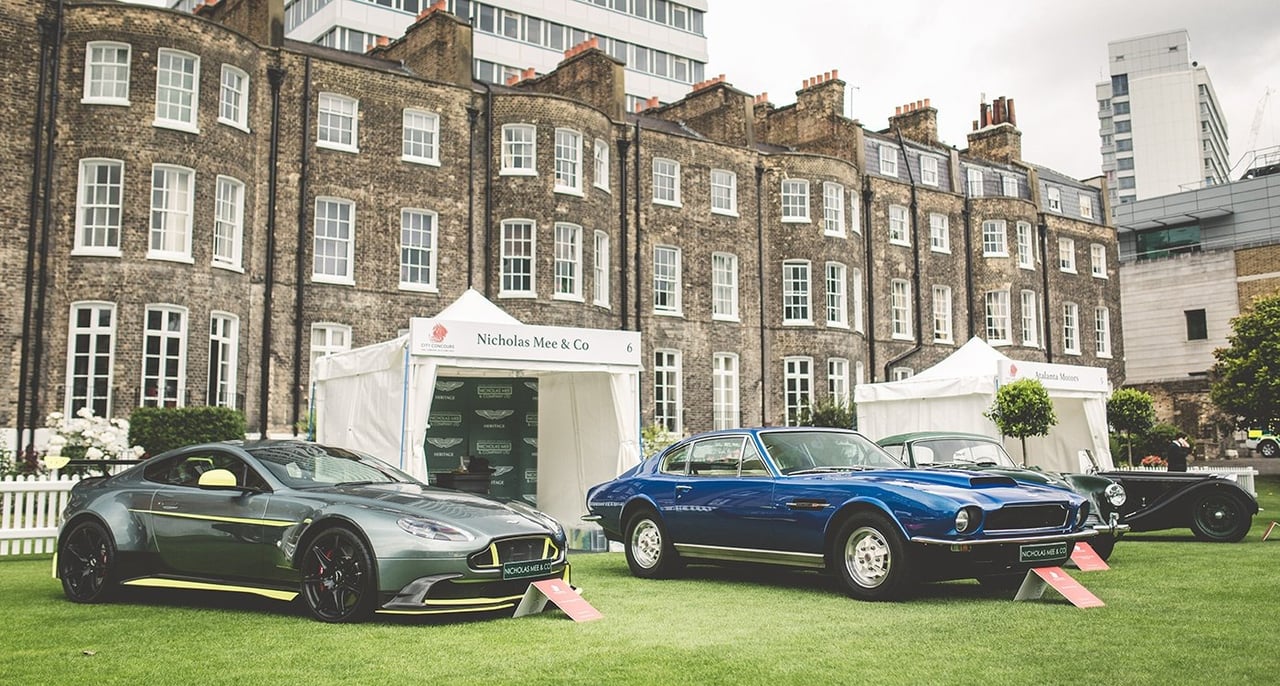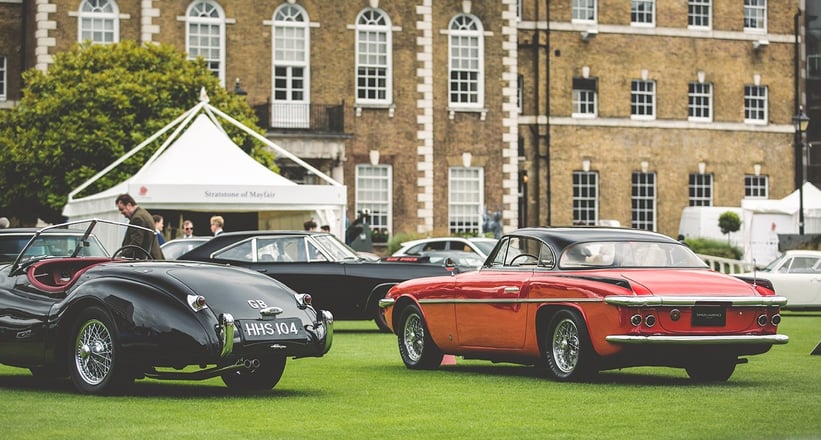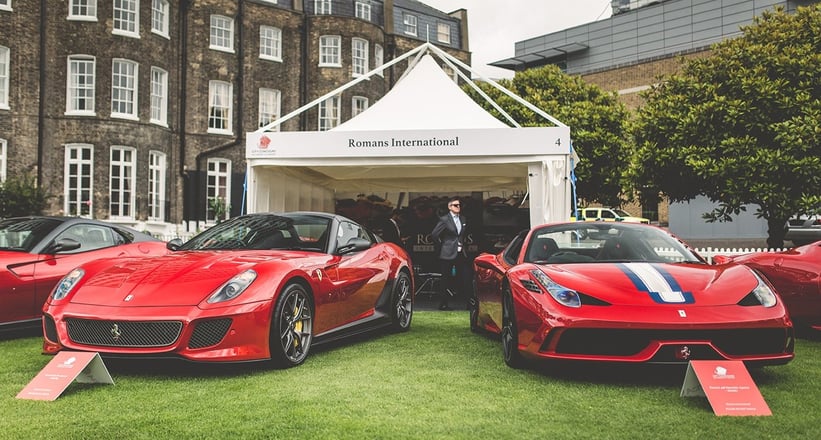 A small selection of Classic Driver dealers was present with a fabulous spread of cars (and bikes) appealing to most tastes and budgets. Fiskens chose the event to reveal its full-fat 1964 AC Cobra 289, fresh from the most comprehensive of restorations, while JD Classics presented a gorgeous baby blue Ferrari 599 SA Aperta. Will Stone Historic Cars' dark blue 275 GTB ranked high on our dream shopping list, as did the four modern, special-edition Ferraris at Romans International's stand, all resplendent in the same shade of Rosso 2007. Nicholas Mee & Company fused old and new with a delivery-mileage Aston Martin GT8 alongside a gorgeous DB2, while the Vignale-bodied Ferrari 212 Inter in the concours field, provided by Samuel Laurence Ltd, looked utterly ravishing — who says V12 Ferraris don't look good in red? Unique & Limited Gallery was on hand with its trademark prints, and the Atalanta from Atalanta Motors looked even better than the last time we saw it. Given London's significance as arguably the classic car hub of the world, we can only hope more events as enjoyable as this one crop up in the future.
Photos: Robert Cooper for Classic Driver © 2017
Tomorrow is the final day of the London City Concours — for more information, or to buy advance tickets, please visit the event's official website.