Making ready for the Members' Meeting with CKL Developments
Have you ever wondered just what goes into getting a historic racing car ready for a high-profile event, such as the Members' Meeting? We braved the great British weather and joined CKL Developments for a particularly soggy test day at Goodwood to find out…
Seize the day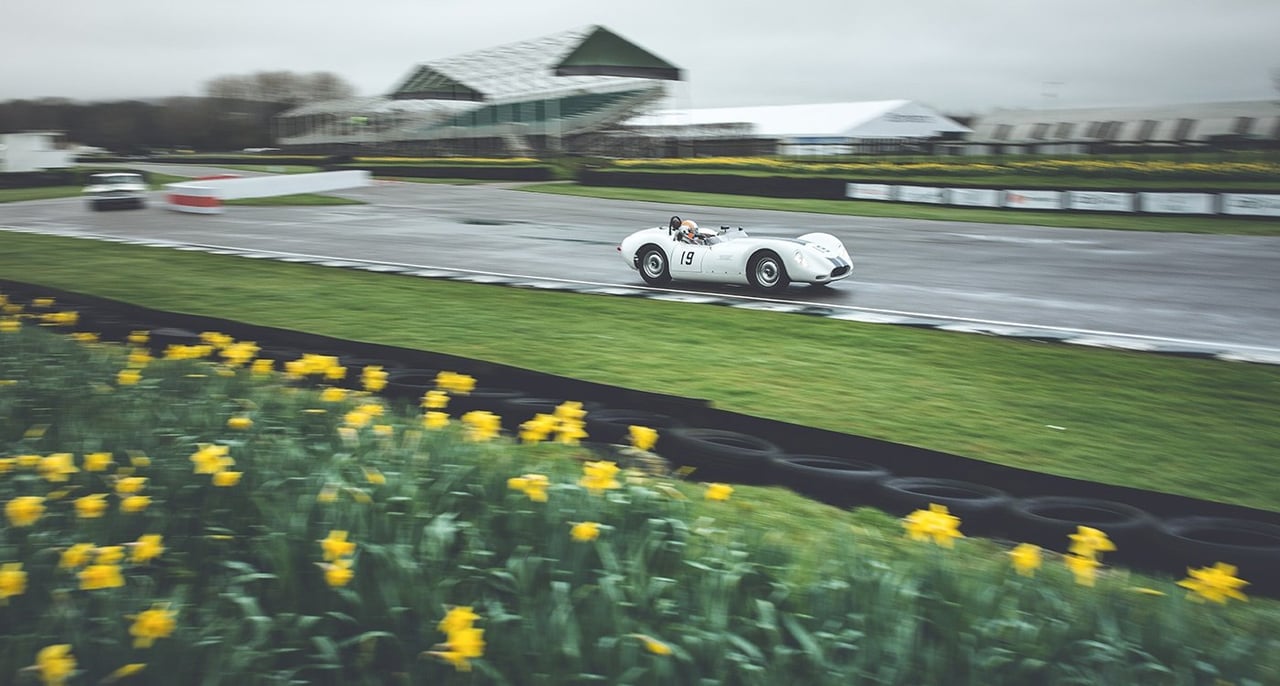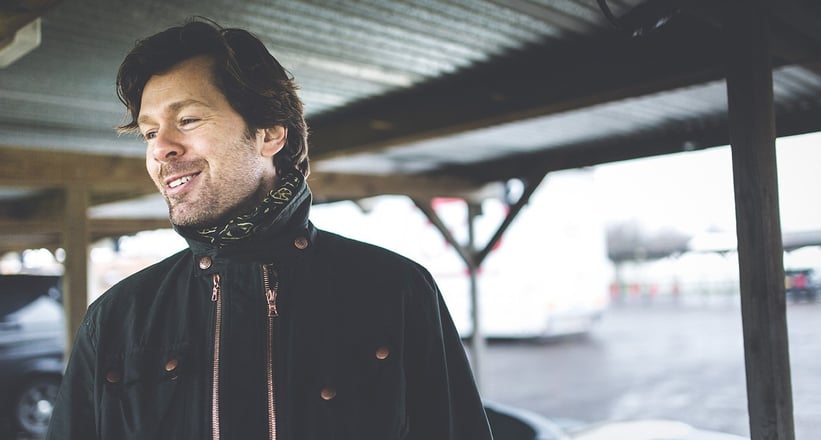 You can never rely on British weather. We joined CKL Developments at Goodwood for one of its vital test days ahead of this weekend's Members' Meeting, for which the company has prepared seven cars, but the weather's not playing ball. "I've experienced this a lot, when there's a whole day ahead and you know it's not going to stop raining", remarks Sam Hancock, who's piloting the original Lister 'Knobbly' — chassis number BHL 101 — on behalf of its owner in the Scott Brown Trophy. "And then you suddenly realise that it could be wet on race day, in which case I'll rue the fact I didn't make more use of the day."
Precious metal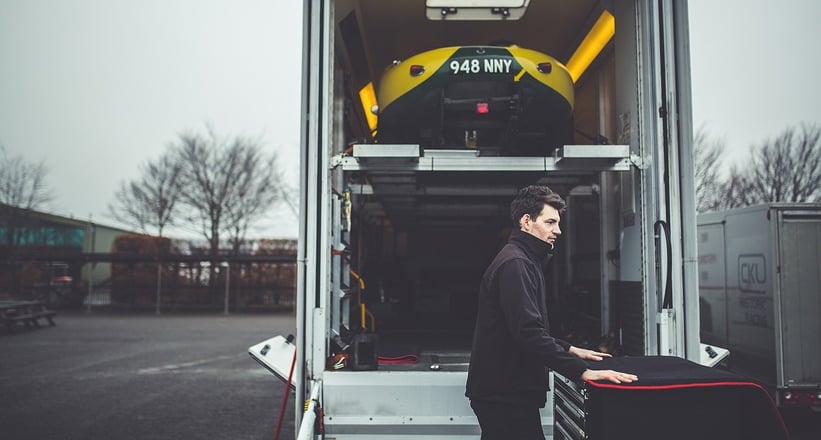 In addition to BHL 101, CKL has brought along BHL 105 — arguably the other most significant 'Knobbly' in existence, which is owned and raced by Chris Lunn — a Jaguar E-type Low Drag recreation, and a wonderful little Lotus 11. Meanwhile, three more Listers are being finished at the workshop in East Sussex, ready for last-minute testing at Blyton Park. The company, which specialises in the restoration and race preparation of predominantly Jaguar-powered sports cars from the 1950s and '60s, holds a number of test days a year, coinciding with major historic meets. They differ to track days in that passengers are not allowed and laps can be timed, giving both drivers and technicians the chance to really dial the cars in, readying them for race day. Well…that's if it's dry.
First impressions count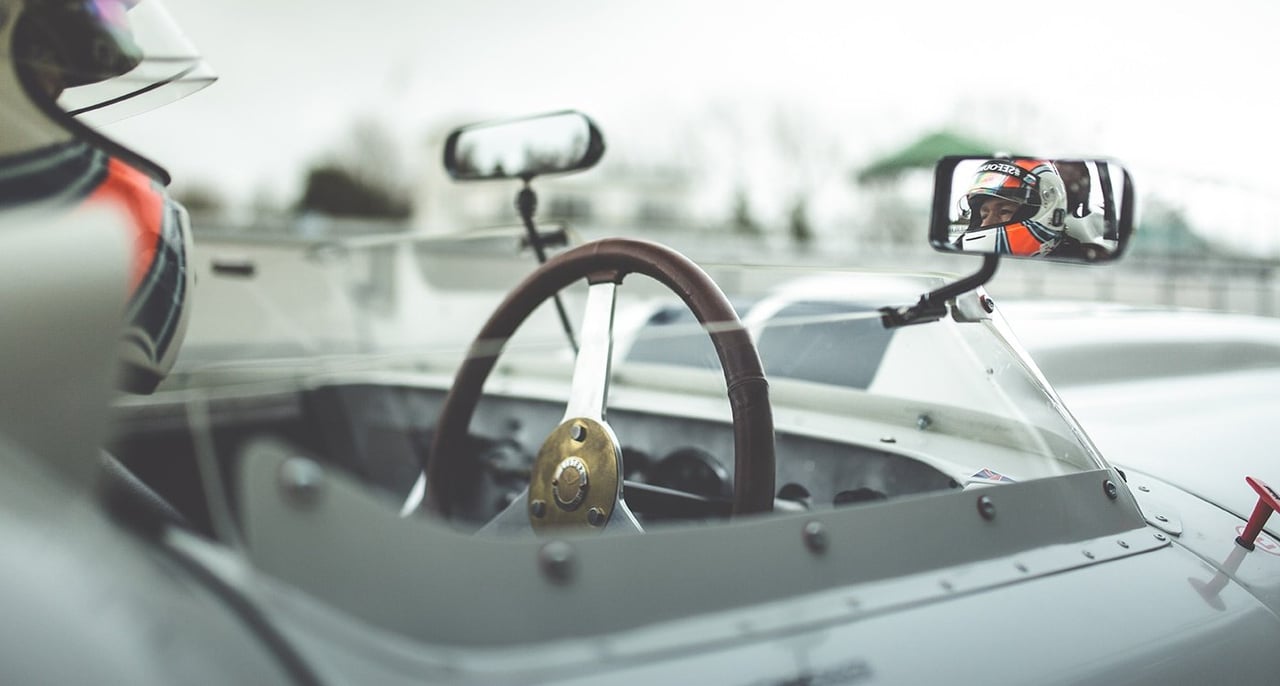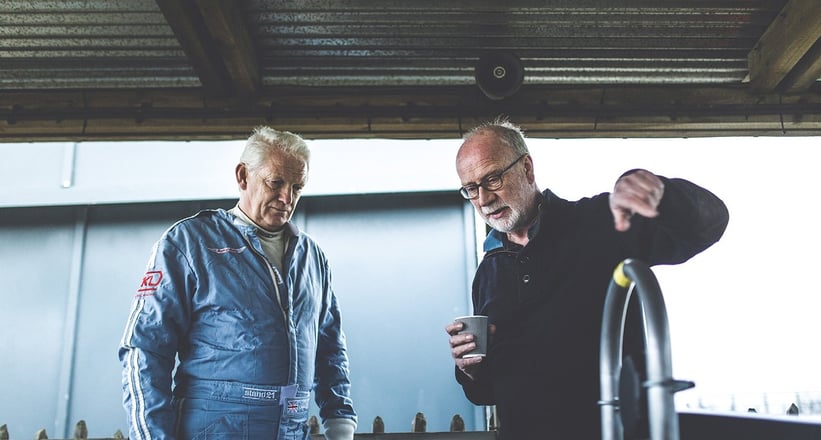 Hancock's just pulled back into the paddock after his first run of the day with BHL 101. He's wide-eyed, clearly wired from trying to keep the big British brute on the asphalt in the treacherous conditions. His technician, Chris Phipps, asks him how the car's going, to which he quips, "It's going — not always in the direction I want it to go — but it's going!" According to Phipps, there are only a few set-up adjustments, such as tyre pressures, to play with at the track on a historic car, particularly in the wet, and it's more a case of finding out if Sam's happy with the balance of the car on a sopping wet day such as this. So, is he? "We had a run at Brands a couple of weeks ago, and that was the only time I've driven it", he explains. "You always get a sense of a car's basic balance and how well it's been screwed together within just a few corners. From the very first lap, this car felt great — really dialled in, balanced, and predictable."
Times are changing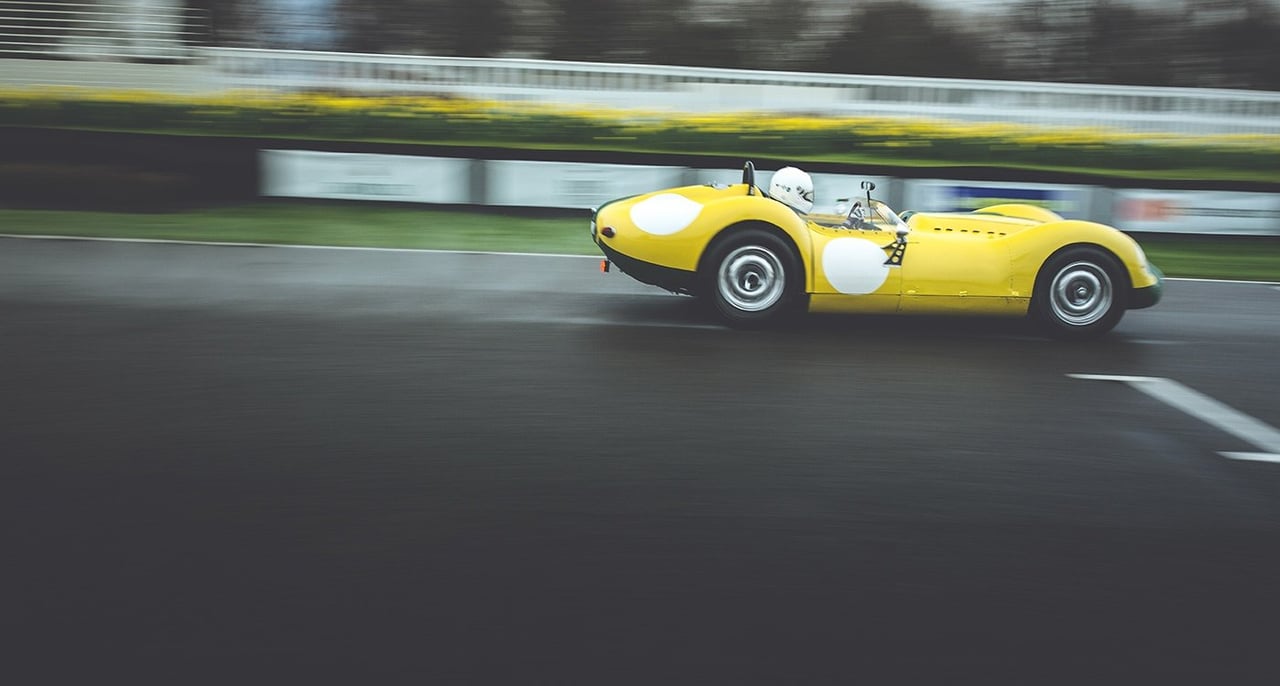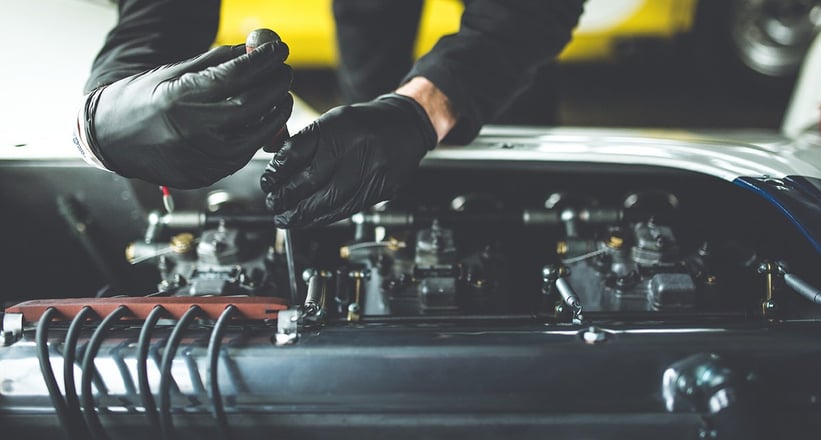 Both Hancock and Phipps anticipate the car will be at the sharp end of the grid in the Scott Brown Trophy at the Members' Meeting — a race celebrating the life of legendary driver Archie Scott Brown and comprising a mouth-watering assembly of the pre-1966 Listers in which he proved so formidable. Such is the near-obsessive level of preparation and modern technology involved in historic motorsport these days, that most of those cars will lap the historic Goodwood circuit faster than Scott Brown ever did. It's something that CKL Founder and Technical Director Chris Keith-Lucas is in two minds about.
Change for the better?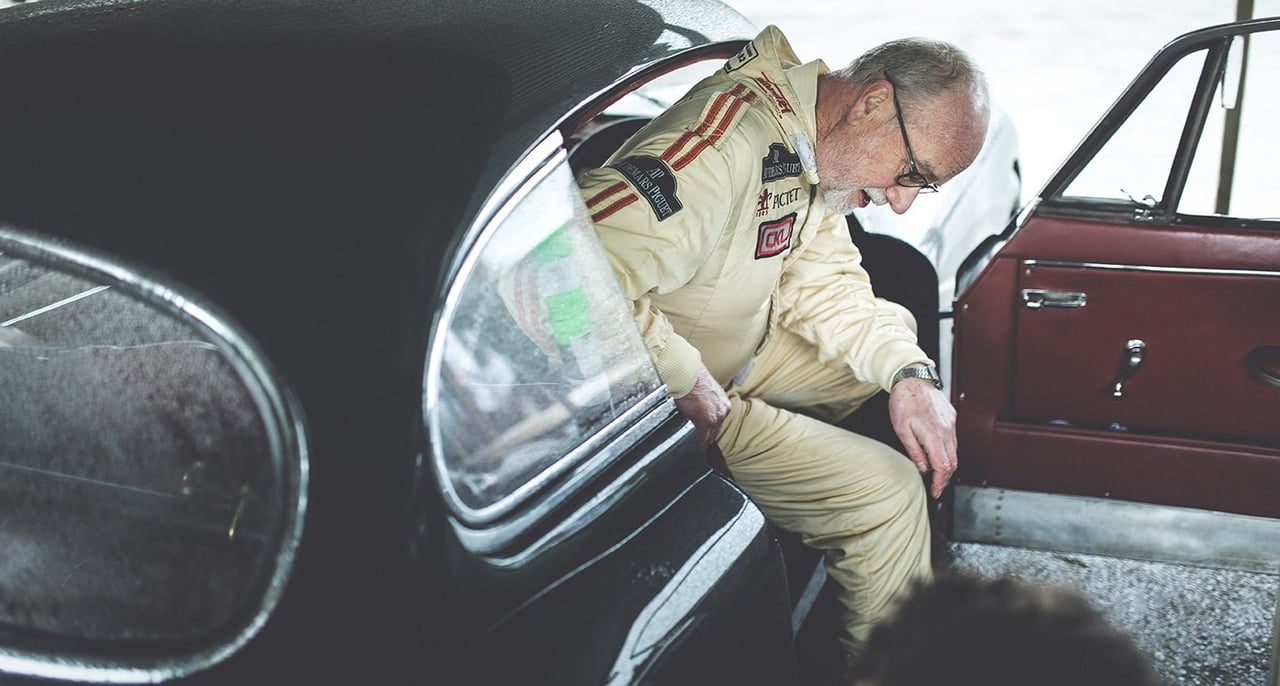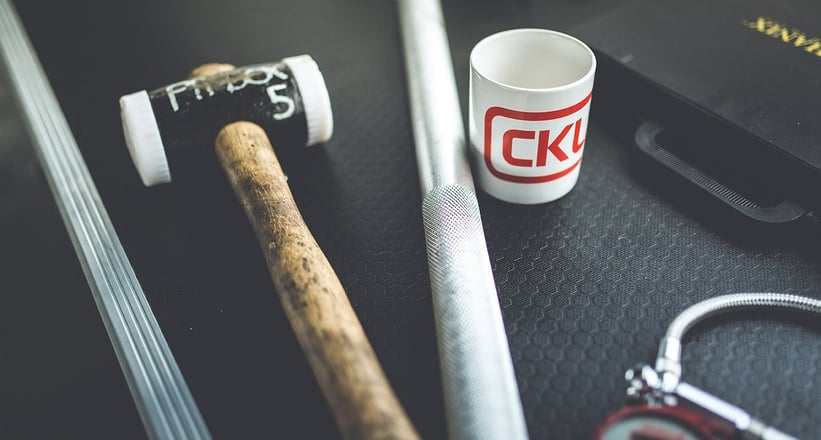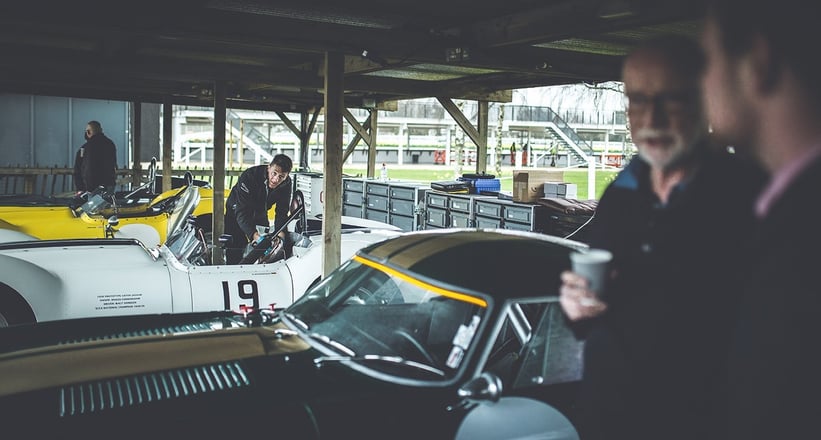 "In some cases, we're under pressure to develop the cars beyond how they performed in period", he comments. "But with my other hat on, isn't that brilliant fun? Combining our passion for historic cars with modern technology and know-how is really interesting. Before, grids were filled with gentlemen drivers, but now we're putting proper racers in, like Sam, because the owners of the cars want to win. It's a great chance to improve the breed." Wicher Kist concurs: "The problem you'll find when you go racing is that a totally original car is not only less safe but also no longer competitive. People want original cars, but they also want to win, and the two don't work together. For example, we insist all our drivers use a HANS Device."
For any modifications that are made, either for performance or to conform to modern safety regulations, the technicians are mindful of originality and ensure they're always easily reversible. In some cases, CKL has actually built facsimiles of clients' cars for use at events, simply because the originals have skyrocketed in value and it's no longer worth risking them in battle.
A safe pair of hands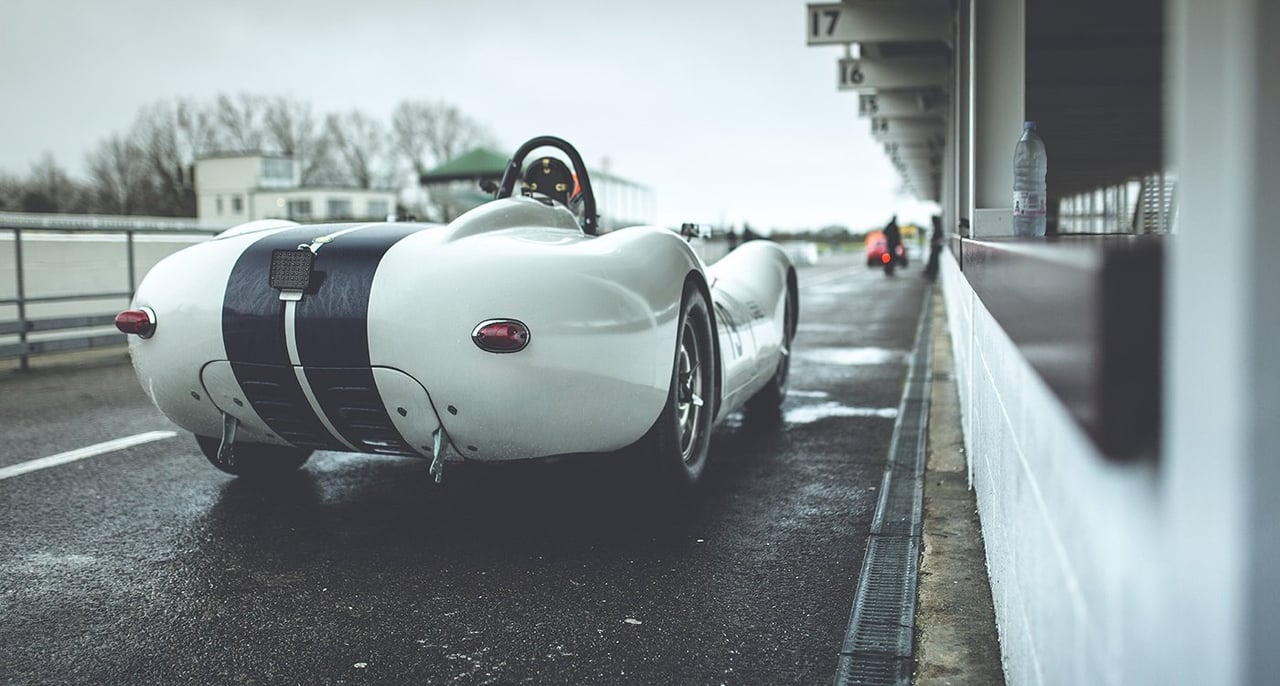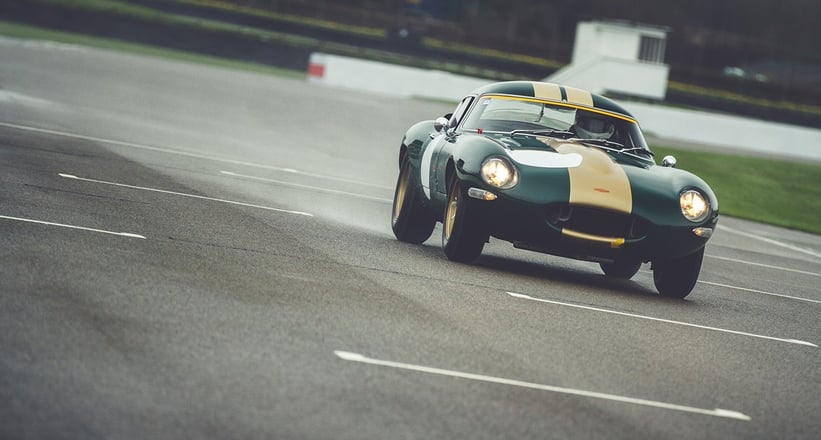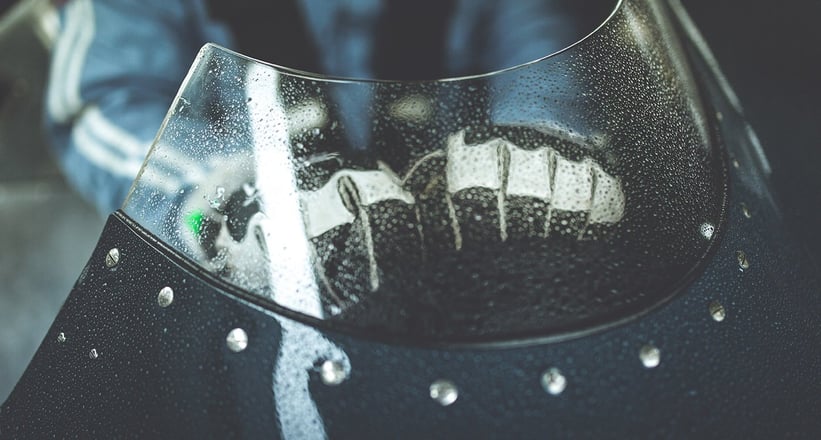 While CKL works with a wide variety of 1950s and '60s sports cars, it's Jaguar-powered machines — from C- and D-types to Listers and Tojeiros — that form the core of the business and for what the company has become known as a globally renowned specialist for. Keith-Lucas established the business in 1999, before which he'd worked at the helm of Lynx Engineering for 25 years. "I had a romantic notion that rather than doing dreary normal engineering, it would be great to go and apply what I knew to historic cars", he recalls. "And it just so happened that the first job we had was restoring a C-type for a local chap, which was probably the first time anyone had restored one, as they weren't that old then." Word spread, and Jaguar owners soon realised Keith-Lucas was a safe pair of hands to look after their cars. Take Chris Lunn, for example, who's entrusted Keith-Lucas with BHL 105, one of the most original raced Listers in the world, for over 20 years.
Man hours
When the gates open at an event such as the Goodwood Members' Meeting and the scores of cars make their first tentative steps out onto the circuit, it's easy to forget the extensive preparation that goes into the meeting. "We handle almost everything for an owner", comments Wicher Kist, the managing director of CKL and a lifelong automotive engineer, "from event support, transport, and storage to maintenance and restoration, and all our work is carried out in-house. Quite a lot of our clients actually get their Goodwood invites through us. And, having so much experience in this field, we've developed a close relationship with Goodwood, which ultimately benefits all parties."
And race preparation is only the start. Today, for example, the team has brought an XK150 fixed head (a model which is raced by both Keith-Lucas and his wife, Claire) along for a potential client to try for size. It's a car that all CKL's amateur clients are coached down to by professional drivers, before working up to faster machines. "We've started an amazing number of people, many of whom are quite well-known faces in the historic racing world, in an XK", Keith-Lucas tells us. "It's rather like learning to fly in a Tiger Moth, because they're inherently quite safe but do all the things a car should do, and they learn to drive it properly."
Forward thinking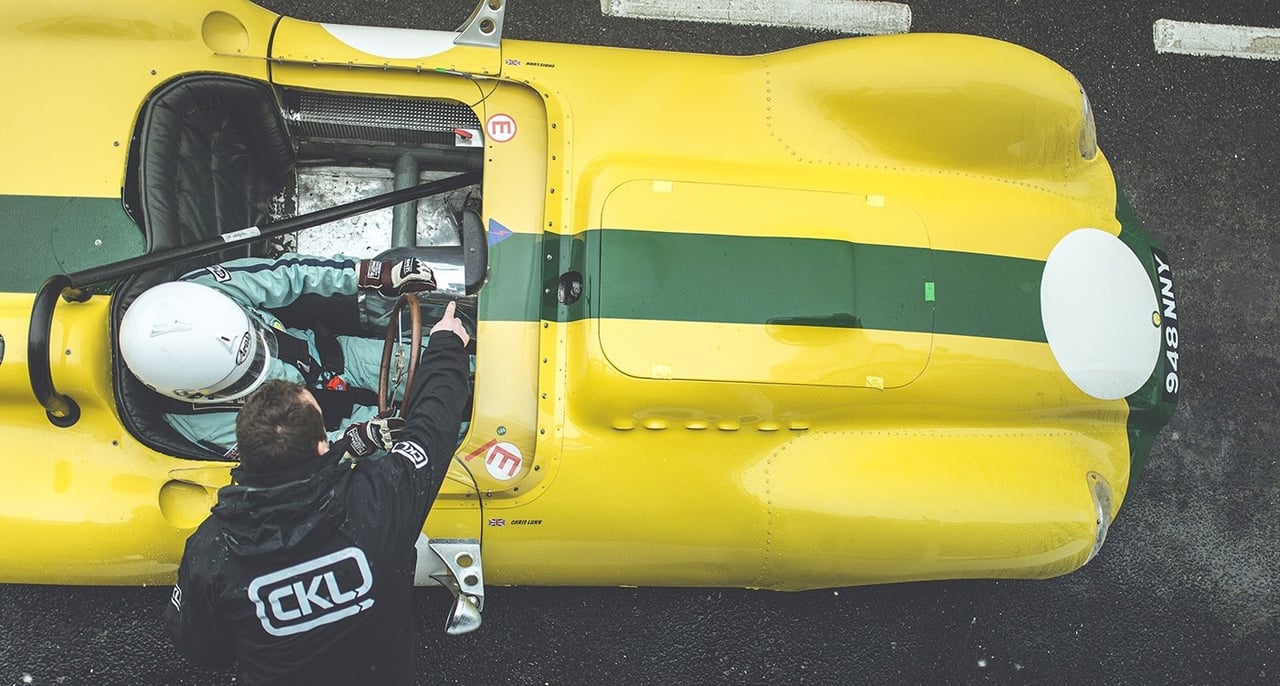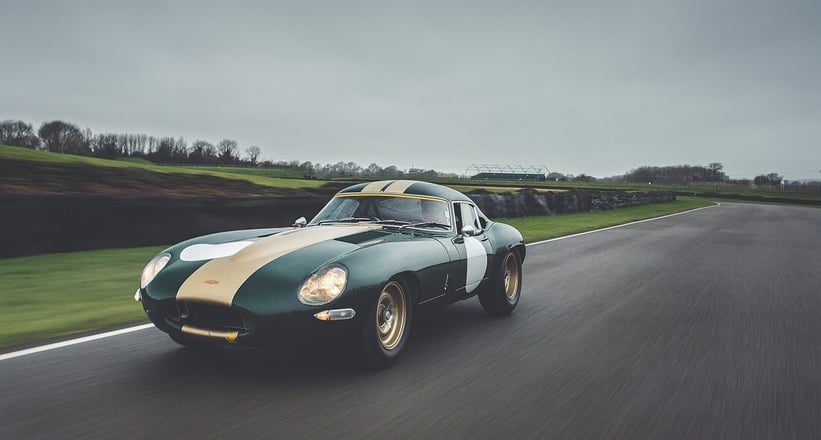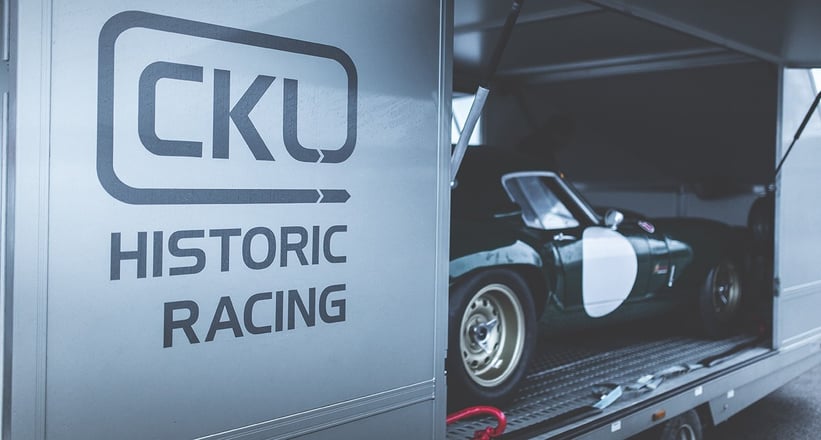 As the day goes on, the rain never abates long enough for a dry line to emerge. But while everyone is frustrated, they're not going to let it dampen the occasion. A wet circuit is entirely different to a dry one, so learning lines and braking points today may well pay dividends if, come race day, it's a similar story weather-wise. And while the technicians might not have been able to hone the car's optimum set-up for maximum attack, practice makes perfect, and there are things to be learned after every session. Besides, when others are sheltering from the rain, the track is relatively empty. Watching a driver such as Sam Hancock and a technician like Chris Phipps listen to and work with each other is an utter joy.
In CKL's small corner of the Goodwood paddock, there's a tangible sense of passion and determination in the air, as the technicians and drivers busily go about their day — this is a skilled group of people doing what they truly love. Despite the immense value of some of these cars, there is no pretentiousness. CKL will be prepared this weekend at the Members' Meeting, and when the cars it's running hit the track, we've absolutely no doubt that they'll prove competitive. And who knows — if it rains, perhaps today's laps will be the difference between a puff on a winner's cigar or not?
Photos: Robert Cooper for Classic Driver © 2017