Etched in the memory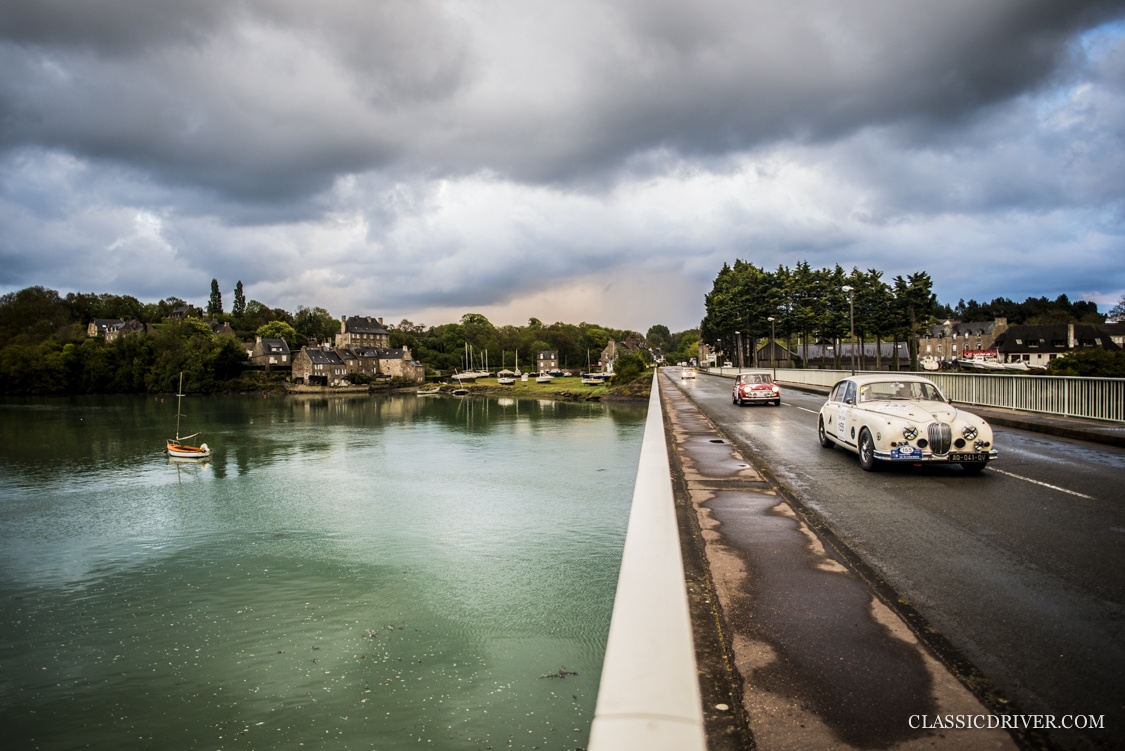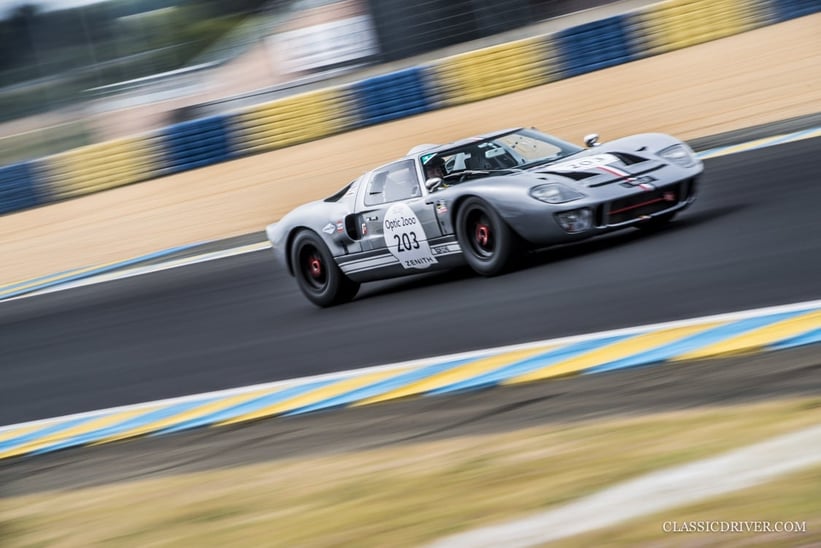 The quintessentially French town of Champdeniers-Saint-Denis, between Nantes and Limoges, will be etched in the memories of all those competitors and spectators of the 26th Tour Auto. Where else than in France would women dressed in traditional national outfits cheerfully offer oysters to the competitors? On other rallies, you might receive a meagre sandwich before starting the next special stage — if you're lucky. Two pilots of one of the numerous Ford GT40s on the tour had little time for the delicacy, however, as they posed joyfully for photos with a crowd of students. And the students were right to gravitate towards the legendary 1960s racer, as the British duo of Andrew Smith and James Cottingham (of Classic Driver dealer DK Engineering) eventually went on to take the overall spoils in their beautifully prepared GT40 — by over two minutes, no less.
'Proper motorsport'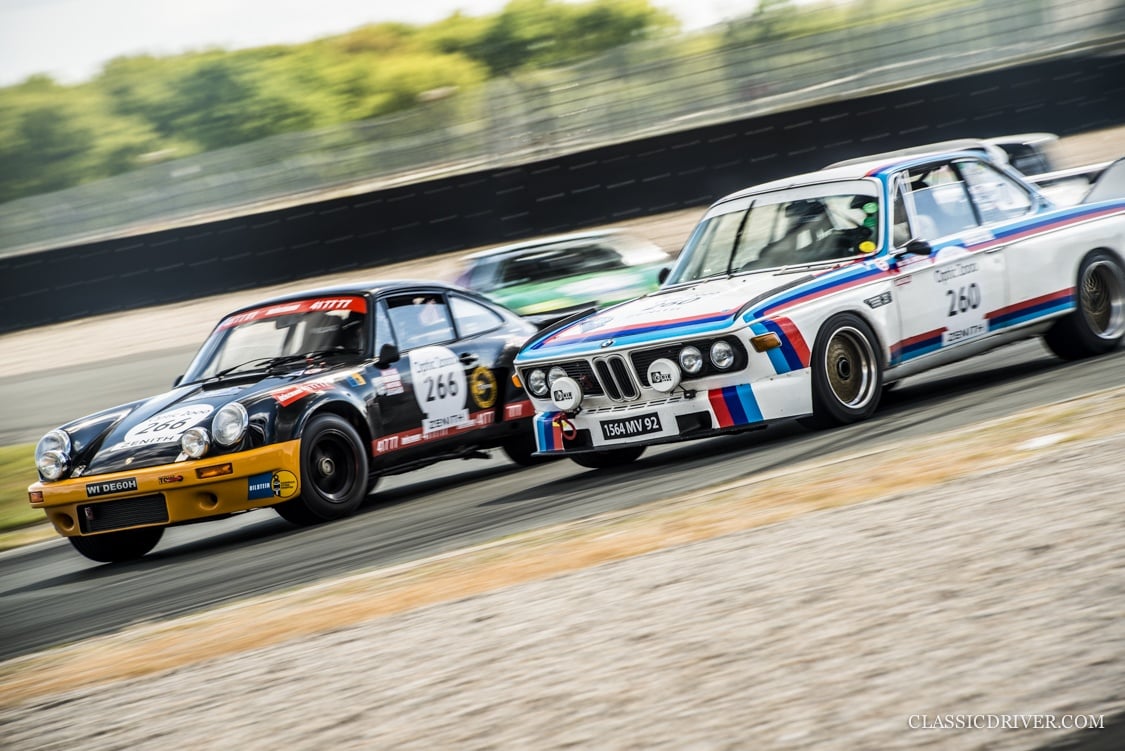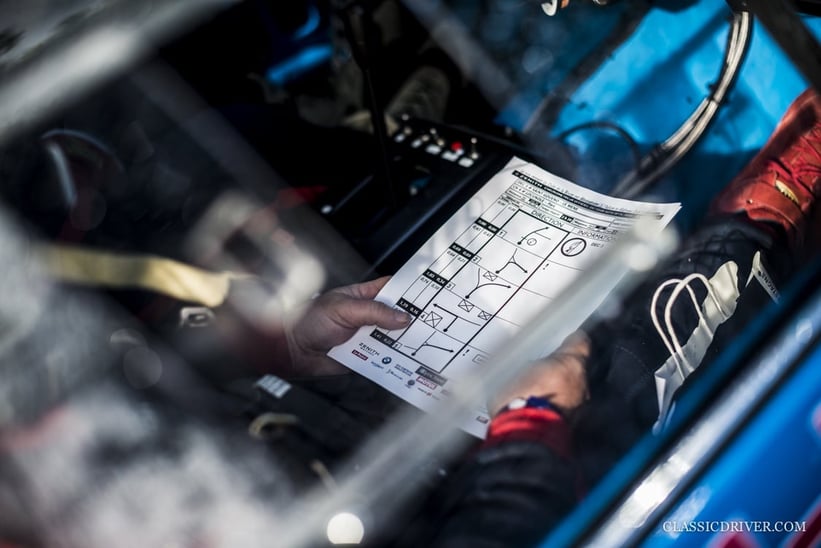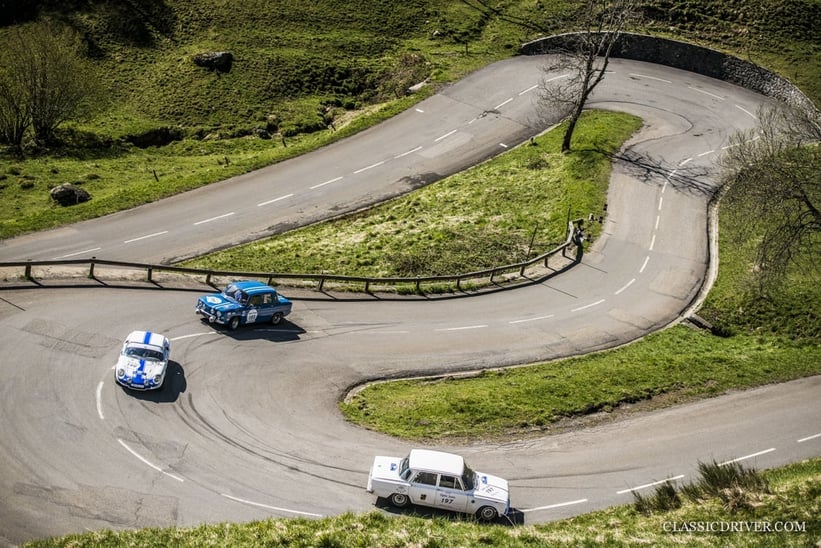 Following in the tyre tracks of the legendary Tour de France Automobile, 242 teams contested the Tour Auto this year, in sports cars of the type that had competed between 1951 and 1973. With 2,500km of twisting country roads that, for the first time, encompassed Brittany and Saint-Malo before veering south through Limousin, Limoges, and Toulouse to Biarritz, it was the longest Tour Auto yet. "This is our first time here," proclaimed the American team of Cooper Mac Neil and Jeanette Gunnar, whose Porsche 911 Carrera 3.0 RS is a veteran of the original event. "And it certainly won't be our last — this is proper motorsport that demands everything from you." When we saw them, about the only adjustments their mechanic made to the fly-spattered machine was to deflate the tyres a little, purely in the name of comfort. In the parc fermé that evening, however, many other cars stood high on jacks with their bonnets removed, undergoing open-heart surgery.
No walk in the park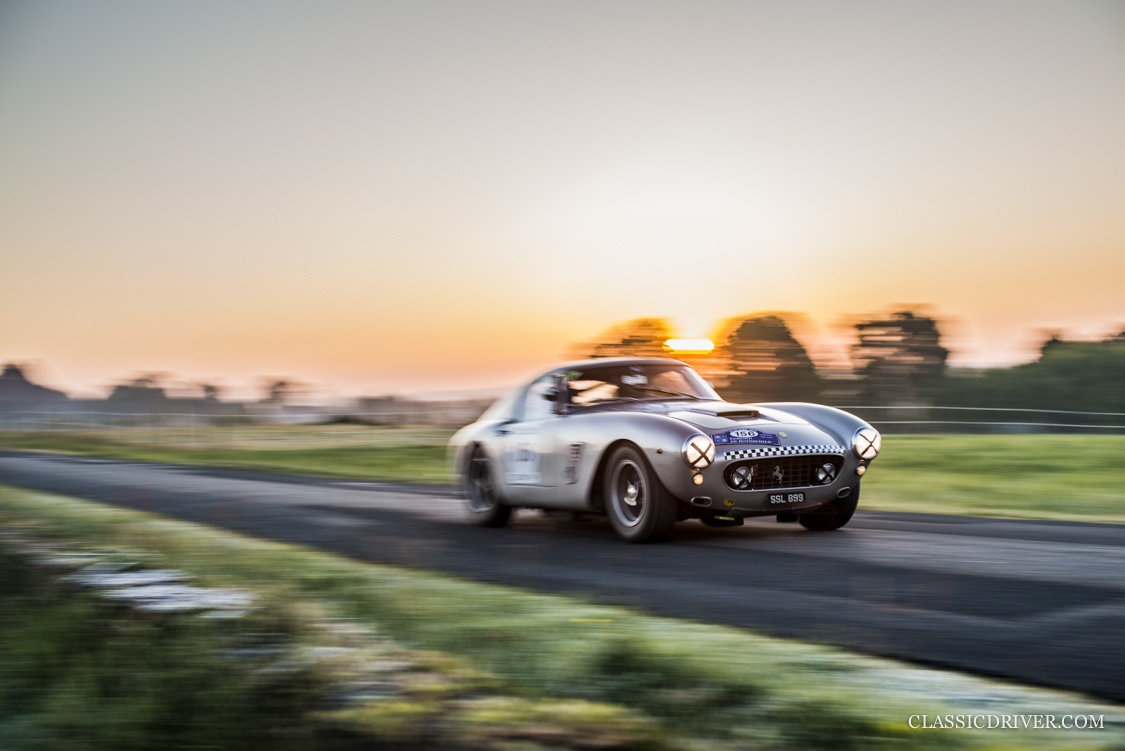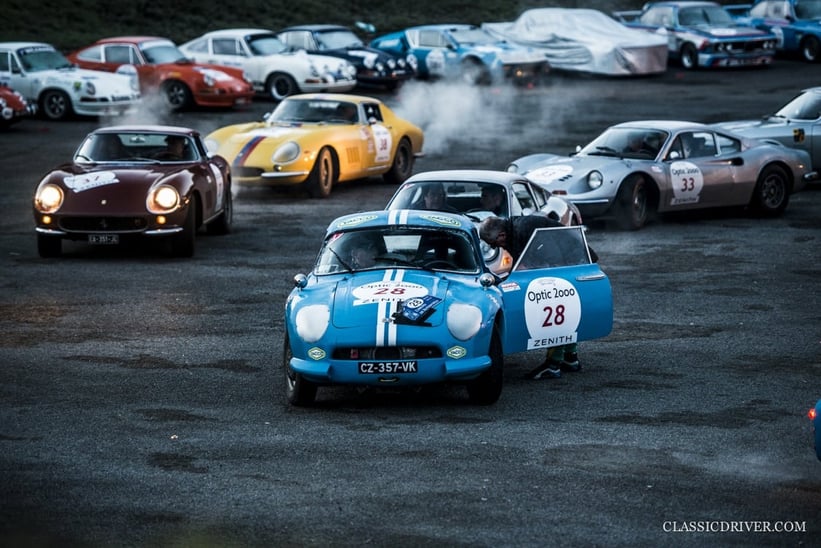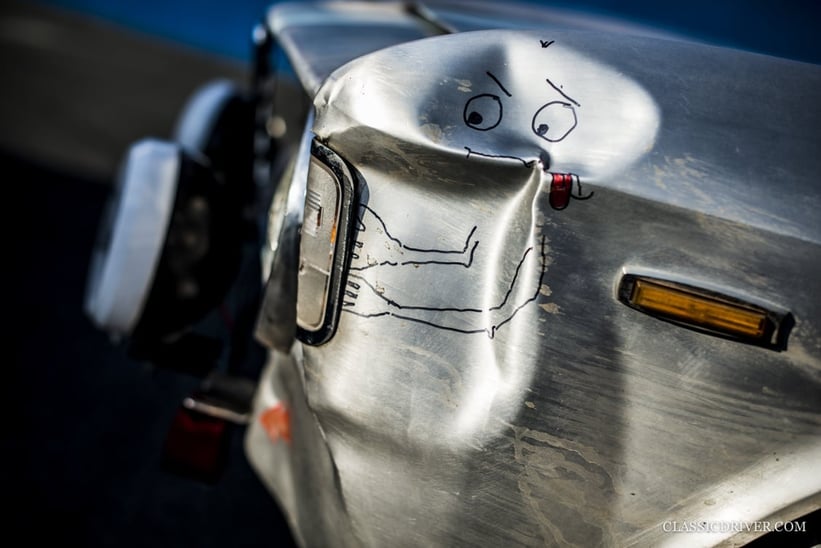 One particular Ferrari 250 GT 'SWB' — an undisputed crowd favourite — collided with a Jaguar MkII on the narrow Circuit du Val de Vienne. Between disbelief and fascination, a cluster of onlookers watched as a technician, lying under the multi-million-euro Ferrari, hammered at the front axle. It's sights such as these that make the Tour Auto one of the finest open-air historic motor shows. And, unlike a static concours, this event is accompanied by the powerful perfume of oil and rubber and the grandiose noise of throaty, thundering engines. It's easily as captivating as the Mille Miglia Storico or the Goodwood Festival of Speed.
It's also certainly not a relaxing tour of the French countryside. Competitors barely get the chance to admire the magnificent scenery and the picturesque towns, such is the frequency of timed regularity trials, closed special stages, and track time on numerous historic circuits, including Le Mans. And drivers certainly give it their all. One DeTomaso Pantera driver was in surprisingly good spirits after a small altercation resulted in his front spoiler needing to be fixed with duct tape. "It's not so bad," he commented. "We crested a hill and a slower competitor was ahead, and we lightly touched." Even five-time Le Mans winner Derek Bell, who was alongside great rally champion (and Tour Auto veteran) Ari Vatanen, managed to damage the entire front of his Porsche.
Eenie, meenie...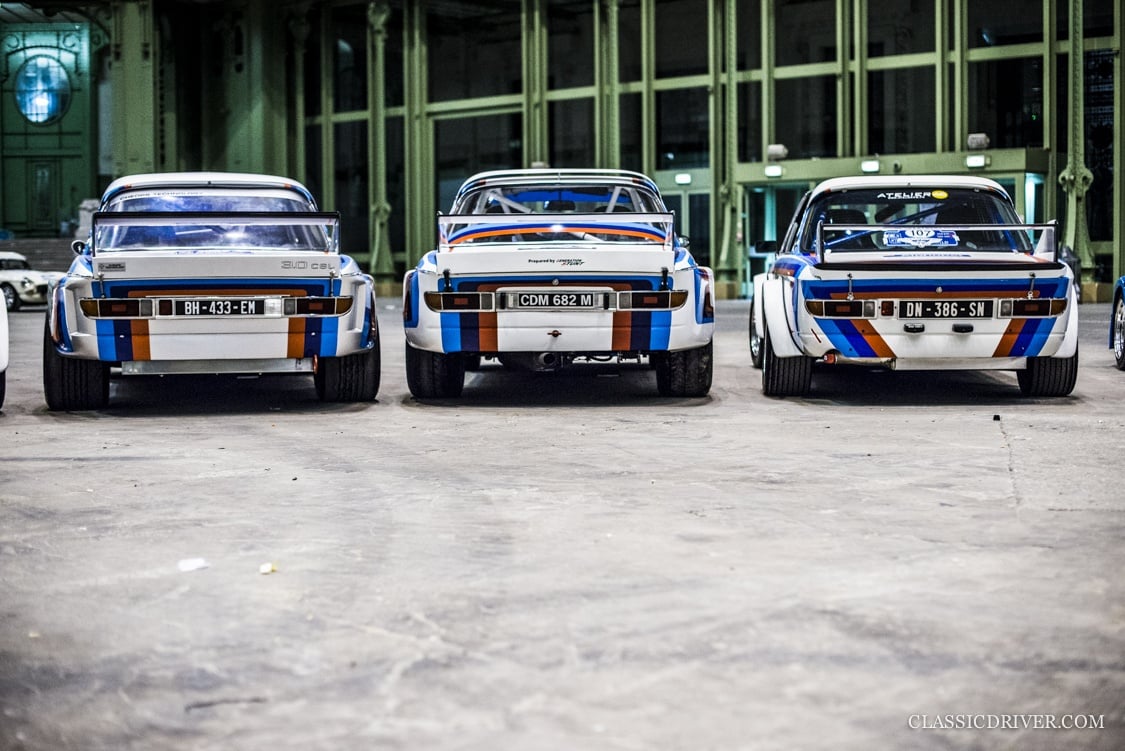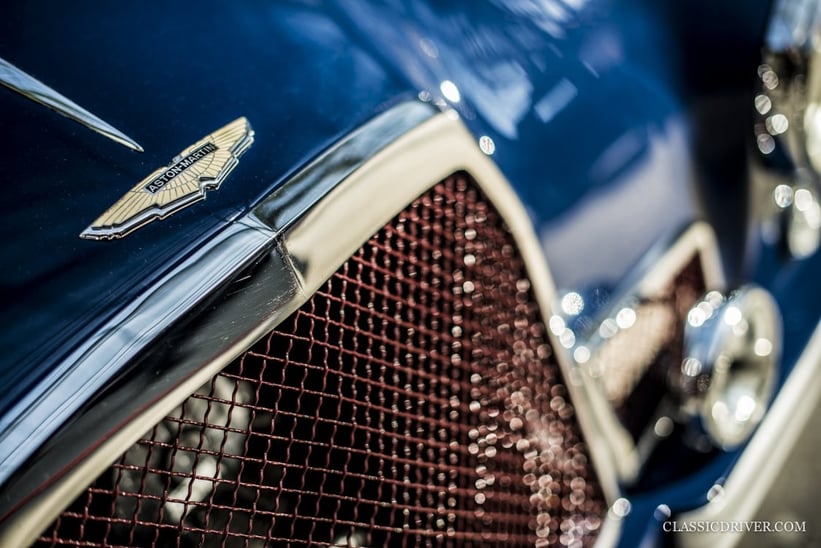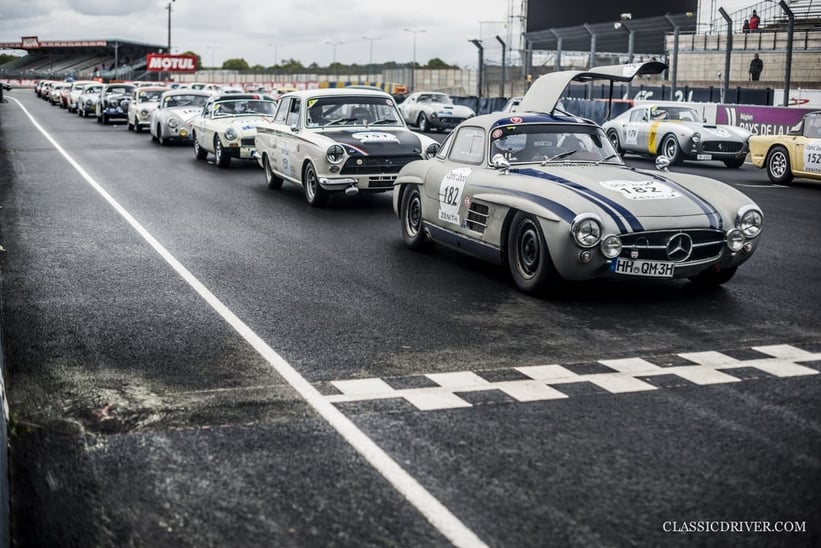 For enthusiasts, this race is like a mobile car quartet of superlatives. In between studying the regularity and competition tests in the road book, you could easily have found a convoy of a Ligier JS 2 DSV, three Renault Alpine A110s, an Alfa Romeo 1600 Sprint, and a Lotus Elan racing past to their next checkpoint — a rare sight on any road outside of the Tour Auto, indeed. Or even a group including a Ferrari 308, a Lancia Stratos HF, and a Shelby Mustang snaking through towns — to the delight of an impressive crowd of waving passers-by. And let's not forget about the Ford Escort of the early 1970s, lined up beside the BMW 3.0 CSL 'Batmobile, which was definitely a sight to see, with its period livery. To see one of these automotive legends would cause plenty of twisted necks on the roadside, but to see all of them together, one can only imagine the chiropractic adjustments needed for the avid spectators.
The week of the year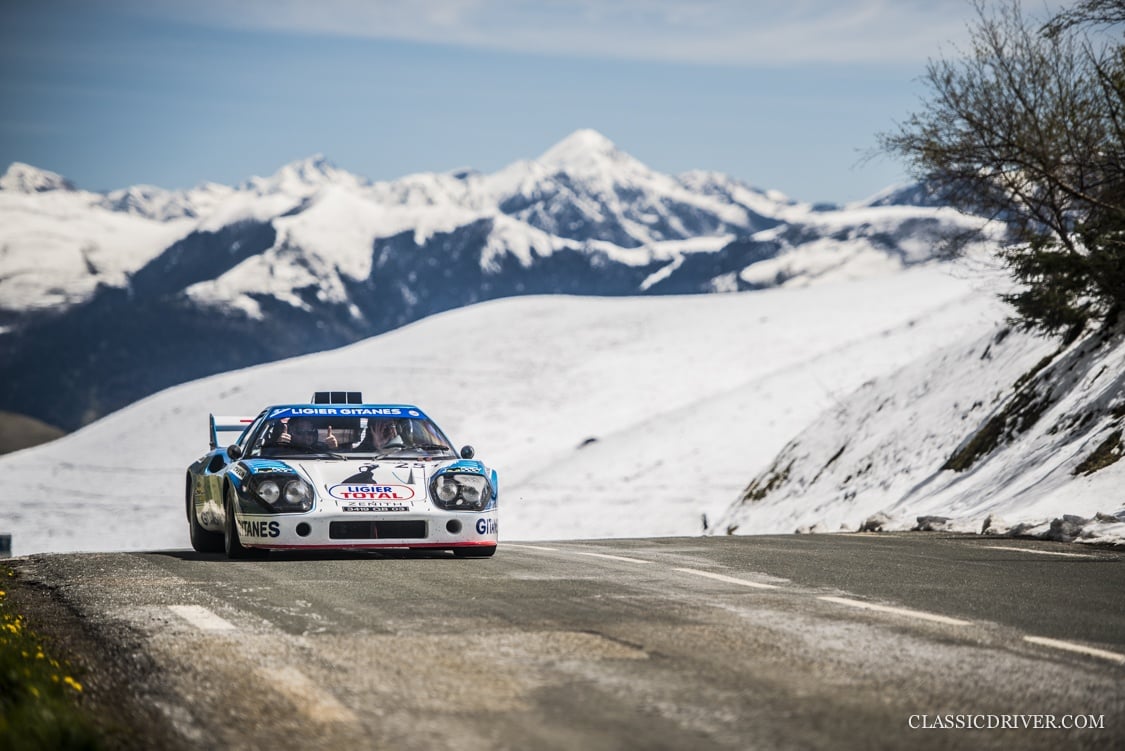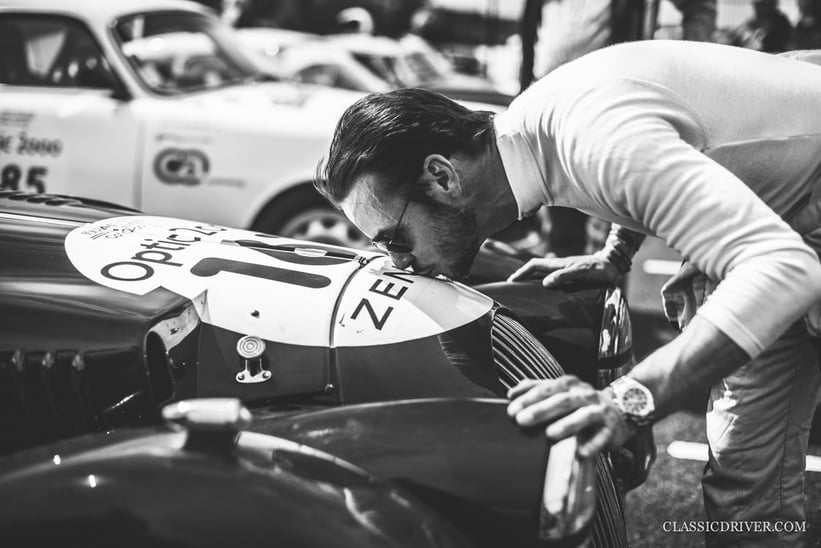 For Swiss driver Dominique Vananty, who, together with his daughter Macha, drove a grey 1965 Porsche 911, the Tour Auto was as exhilarating and exhausting as ever, though he still insists it's the most enjoyable week of the year. His pretty coupé, running in the Zenith team, scurried quicker than a shadow around the tight, twisting roads, reminding us of Steve McQueen in the famous opening sequence of Le Mans. As a veteran of many historic racing events, Vananty considers this event unique. "Everyone here appreciates that this is anything but a walk on the promenade," he concludes. "Everyone's skilled and fast, but also fair, which isn't something you can always say at other events." When we asked the visibly exhausted yet satisfied Vananty how his day was, he responded humorously, "Not bad, only my driver was too fast!" And will they be returning next year? Mais naturellement!
Photos: Rémi Dargegen for Classic Driver © 2017