Witness the high-speed hooligans that set Goodwood alight
You want to know the best thing about the Members' Meeting? It's the fact that the organisers aren't bound by the strict pre-1966 rules of the Revival, meaning that iconic, flame-belching racing cars from any era can take to the historic track for some serious high-speed demonstrations…
For this year's affair, Lord March and his team laid on a mouth-watering spread of machinery to attack the circuit, including screaming 3.0-litre sports prototypes from the early 1970s, snarling 1990s GT1 cars, and not one but two batches of multi-coloured Group A saloons, many of which were reunited with the legends who drove the wheels off them in the 1980s and '90s.
Soul-stirring screamers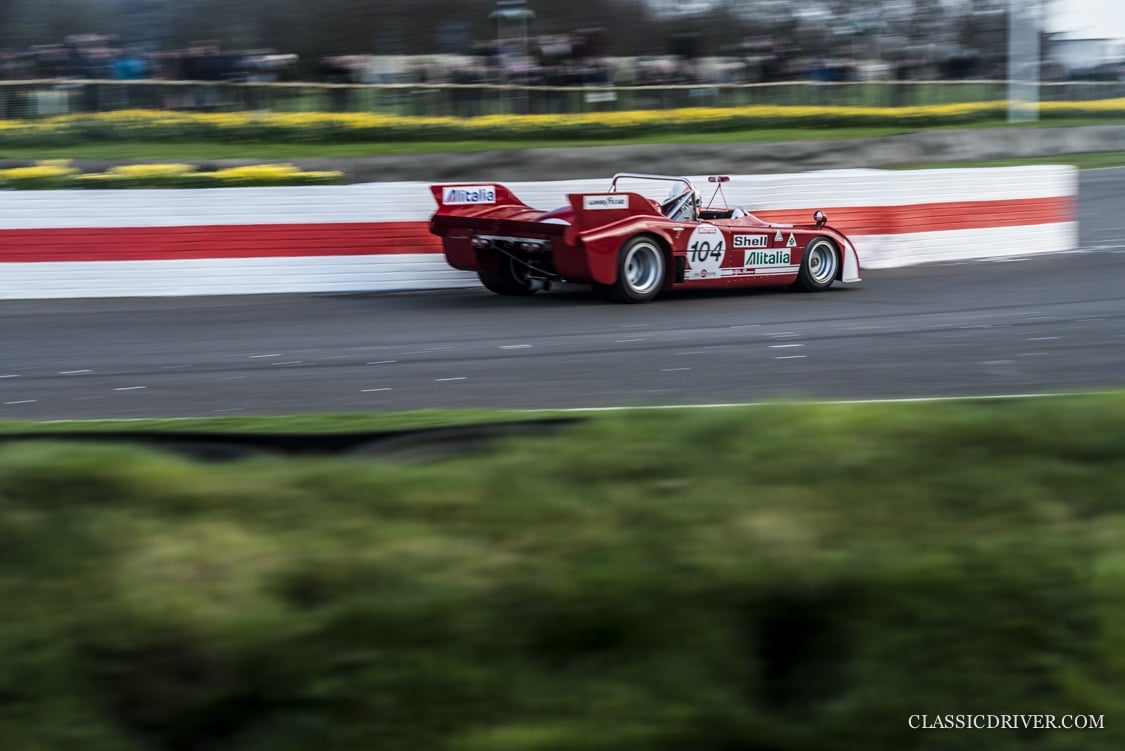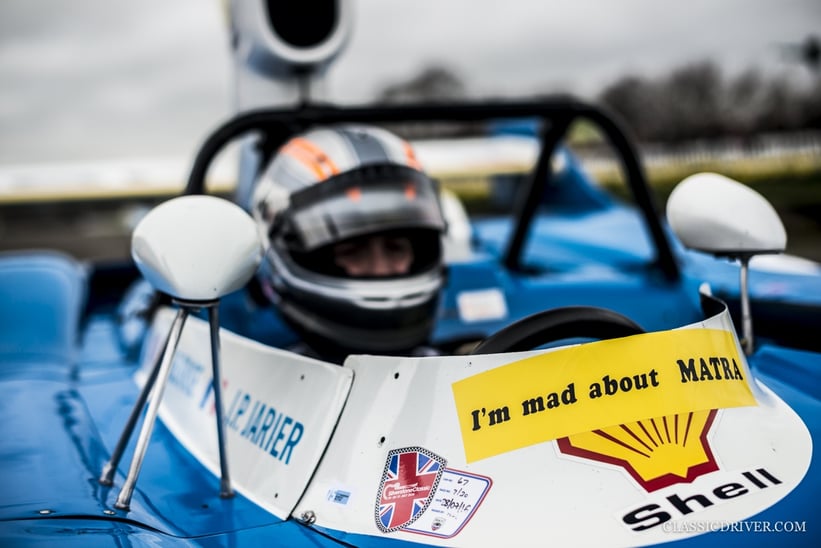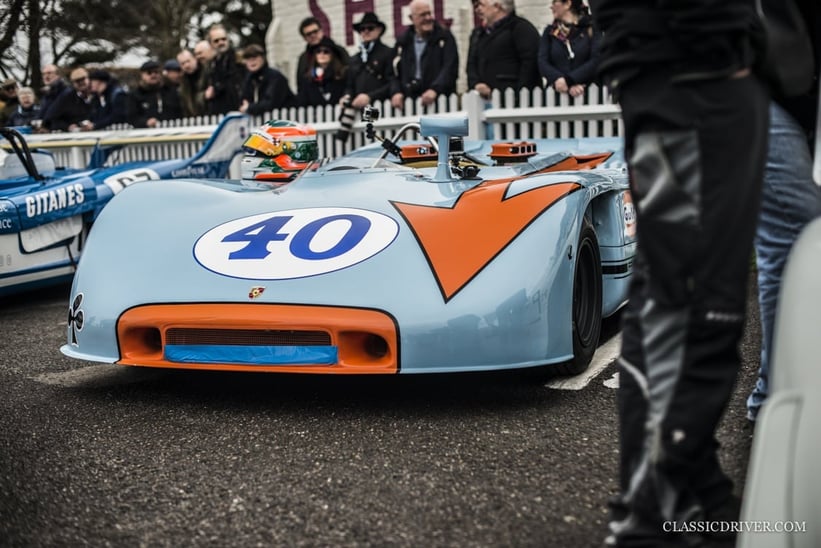 If you've ever heard a Matra V12 at full chat, you'll know well the spine-tingling sensation of the sonorous howl piercing your soul, causing the hairs on the back of your neck to instantly stand to attention. When the noise is directly followed by that of an Alfa Romeo Tipo 33/3 and a Porsche 908, the experience becomes almost otherworldly. While the Ferrari 312P was conspicuous by its absence, it was a real treat to see such a gaggle of these diminutive delights stretching their legs. If, at the end of 1971, motorsport enthusiasts rued the FIA's decision to ban the five-litre likes of the Porsche 917 and Ferrari 512, their disappointment would have been short-lived. This was a golden period in its own right.
Renaissance front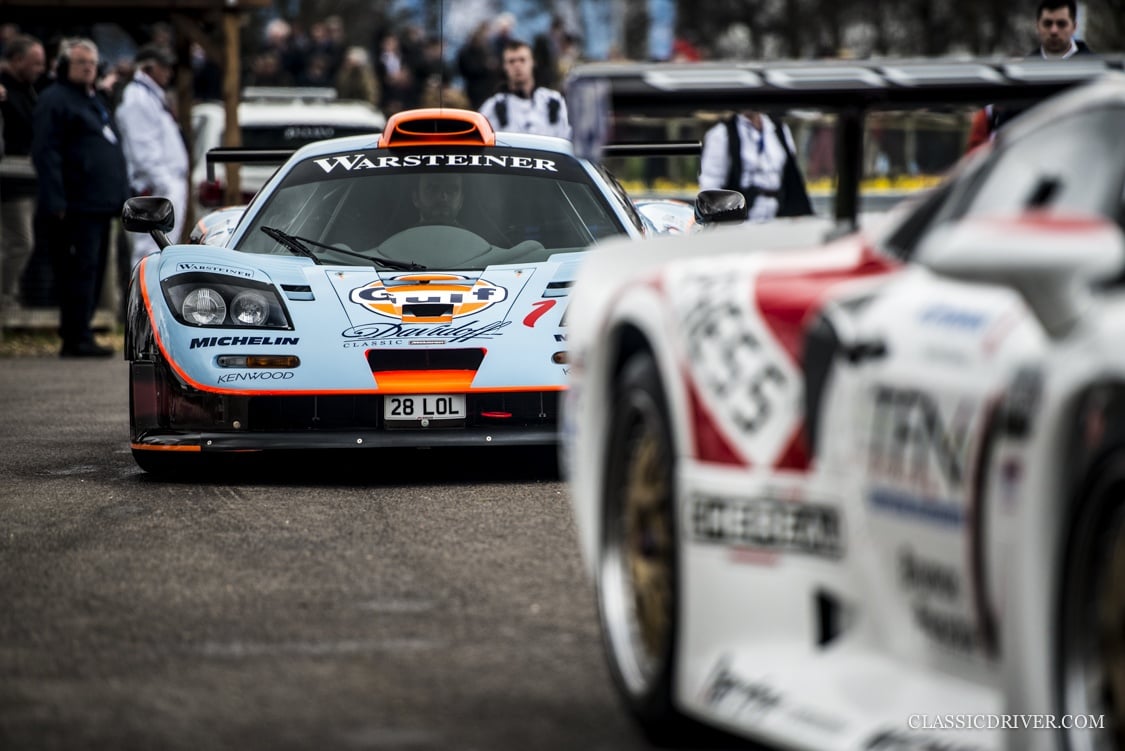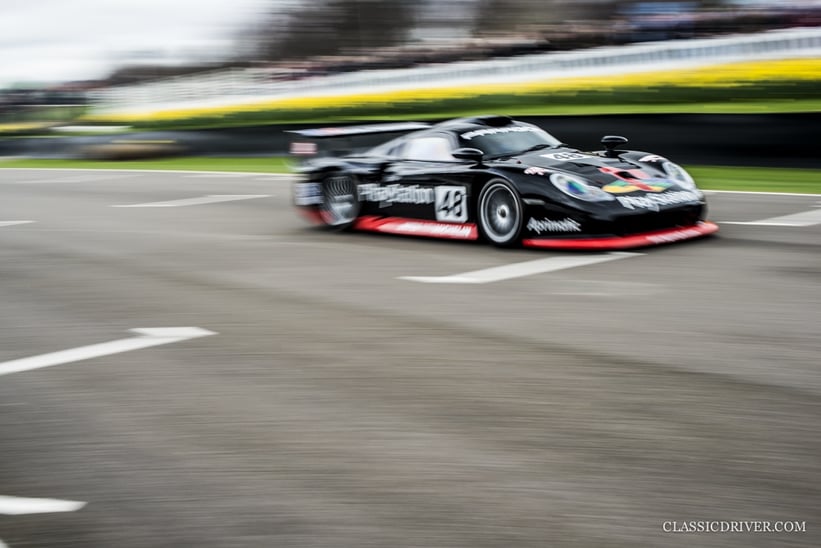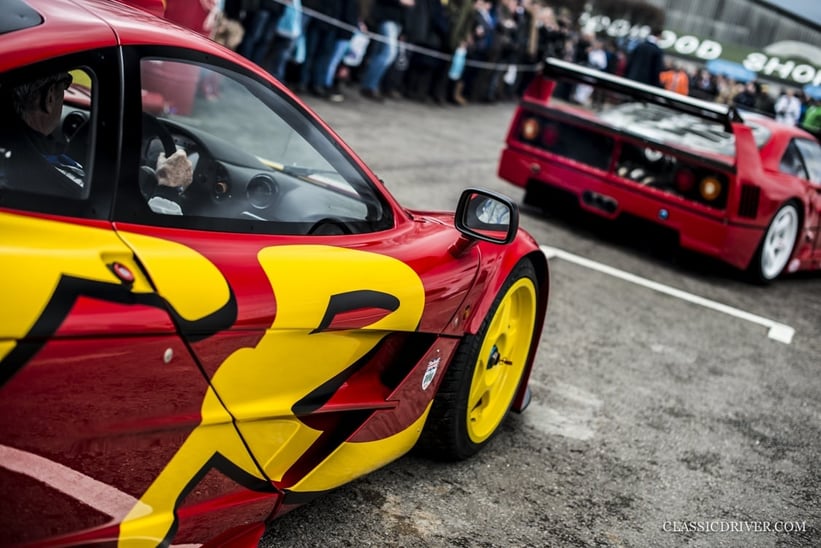 Peaks and troughs — it's certainly one way to describe the history of sports-car racing. The 1990s were surely one of the former, a buoyant revival of the discipline, centred predominantly on cars that (for the most part) resembled those you could go out and buy for yourself, if you were so financially endowed, of course. McLaren F1s, Ferrari F40s, Porsche 911s, and Lotus Esprits — the GT1 era was nothing short of spectacular, attracting the world's biggest manufacturers, all of whom pushed the limits further and further in order to win. At Goodwood, the familiar F1 GTRs and Porsche 911 GT1s (a few of which, unbelievably, were driven to and from the event) mixed with lesser-known curios, such as the Lotus Elise GT1.
Wheel to wheel, door to door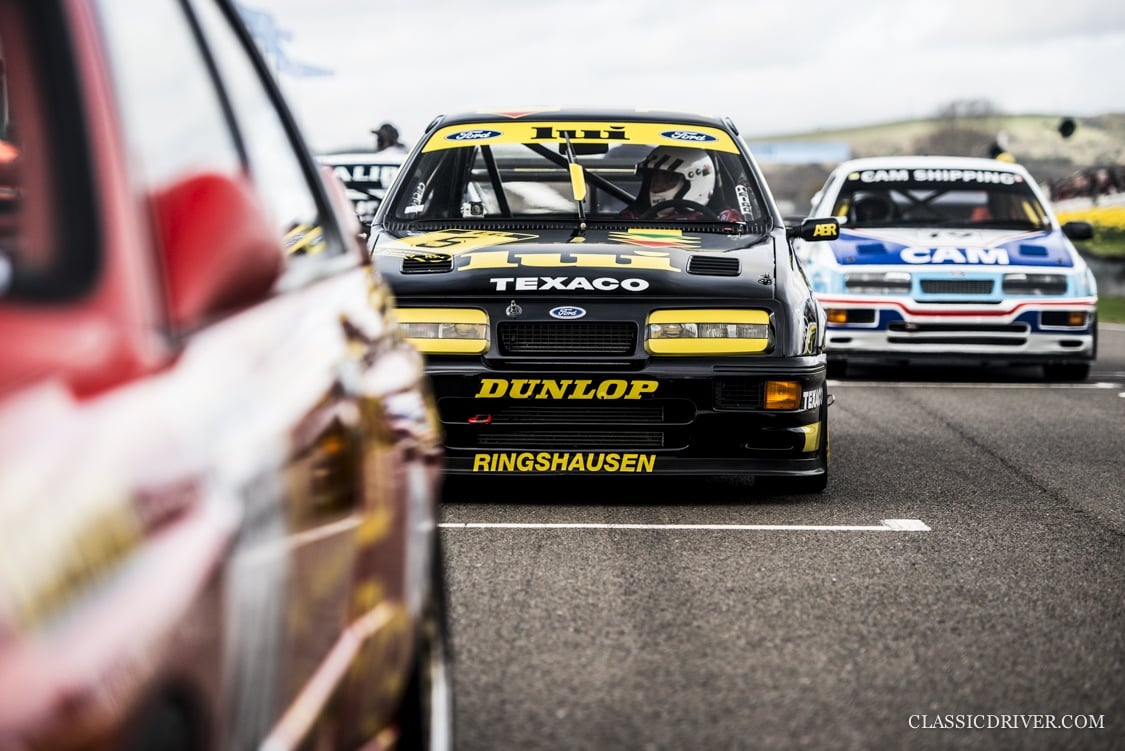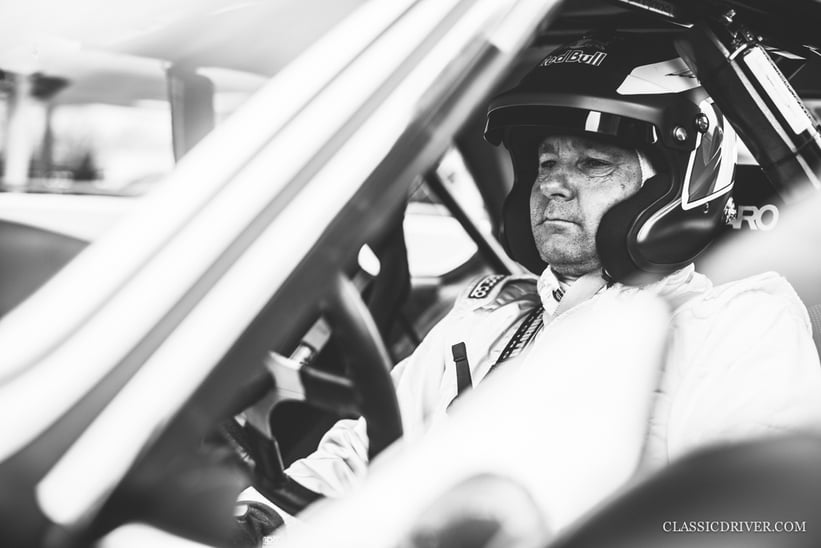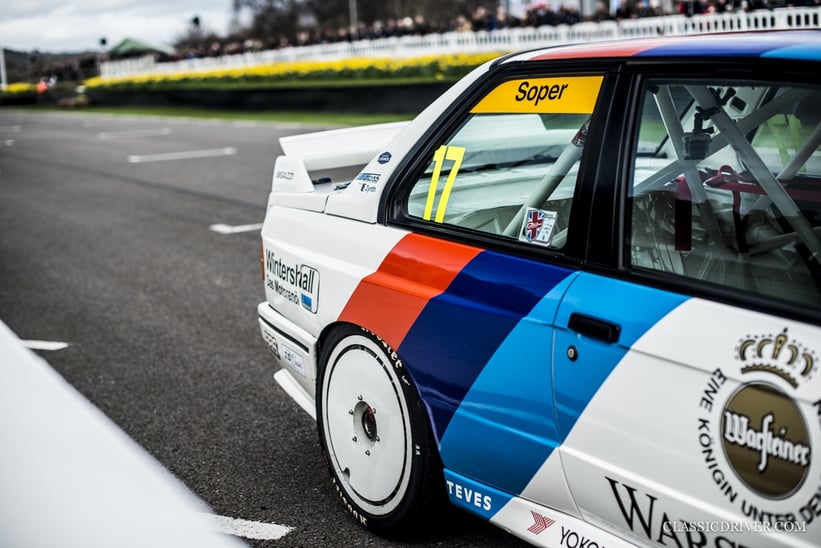 For most Goodwood-goers, the sight that would have stirred the most memories was probably when Steve Soper, Roberto Ravaglia, Win Percy, Emanuele Pirro, and Gerhard Berger climbed back behind the wheels of their Group A Touring cars to duke it out once again…well, sort of. Lord March's call was so well received that the batch of plastic-fantastic saloons was chopped in half. And there was also a grid moment, allowing the public to stroll alongside their heroes, seizing the chance to get merchandise autographed or just capture the casual selfie. BMW E30 M3s, Ford Sierra Cosworths, Rover SD1s, and even a smattering of Volvo 240 Turbos — they were all out in force, their multi-coloured liveries contrasting wonderfully with the hundreds of thousands of daffodils lining the circuit.
Photos: Rémi Dargegen for Classic Driver © 2017