Ruote da Sogno's Italian showroom must be motorcycle heaven!
Nestled in the heart of Italy's Motor Valley is Ruote da Sogno, a spectacular showroom-cum-museum filled with over 1,000 classic motorcycles and a smattering of delectable cars, created to remind, inspire, and serve as a definitive point of reference for collectors and enthusiasts alike…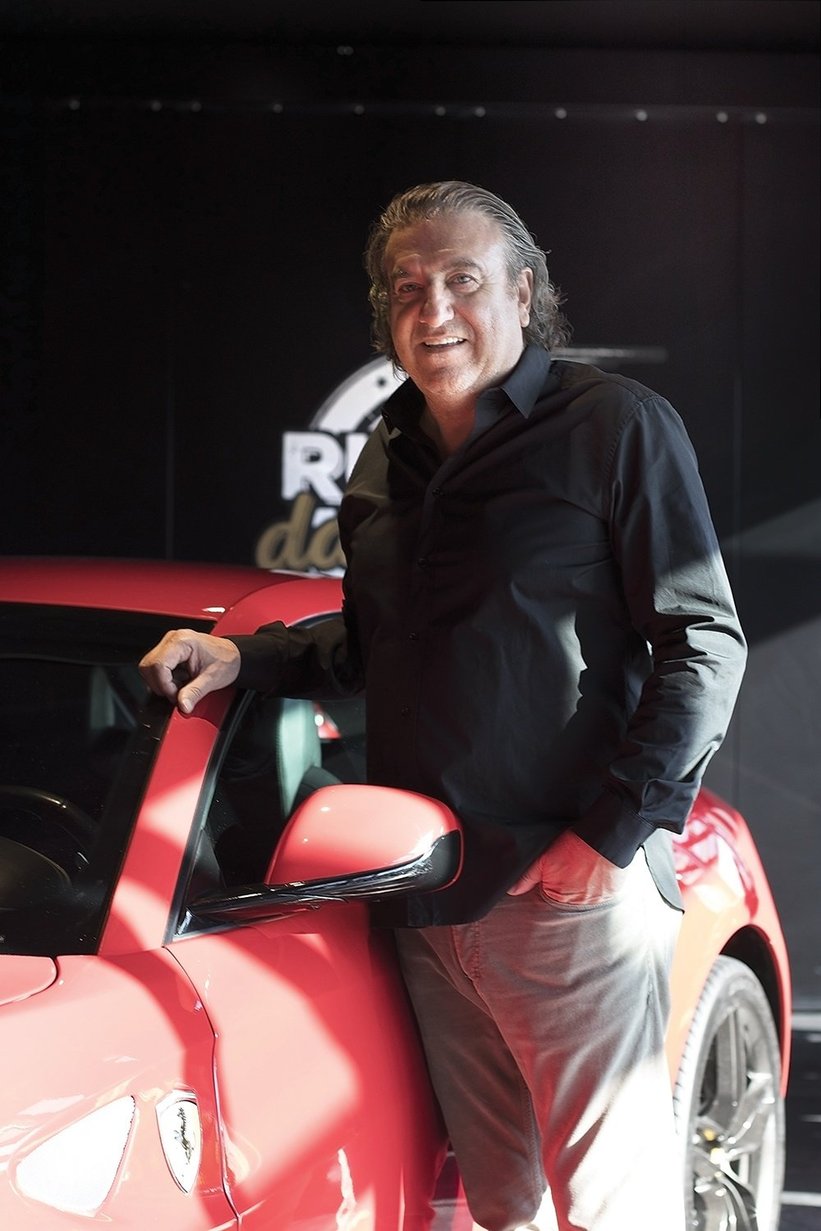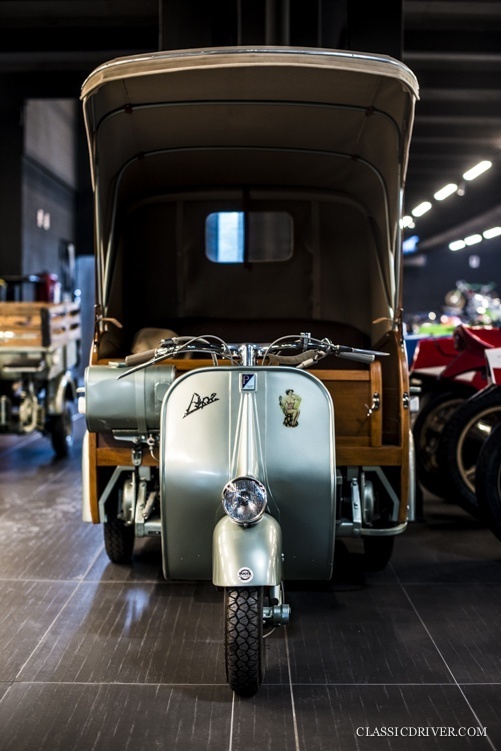 Founded by Italian businessman Stefano Aleotti, and built by a dedicated team who believed in his vision for a space where enthusiasts and collectors who share a mutual passion for vintage bikes and cars could come together and celebrate these wonderful machines, Ruote da Sogno's 5,000-metre, museum-like showroom is the largest of its kind in Europe. Teeming with two- and four-wheeled treasures of almost every variety, brand, and colour, it's a giant toy box where even the gentlest of enthusiasts will fall head over heels in love. We caught up with Aleotti to find out how the business came about and the fascinating idea behind it.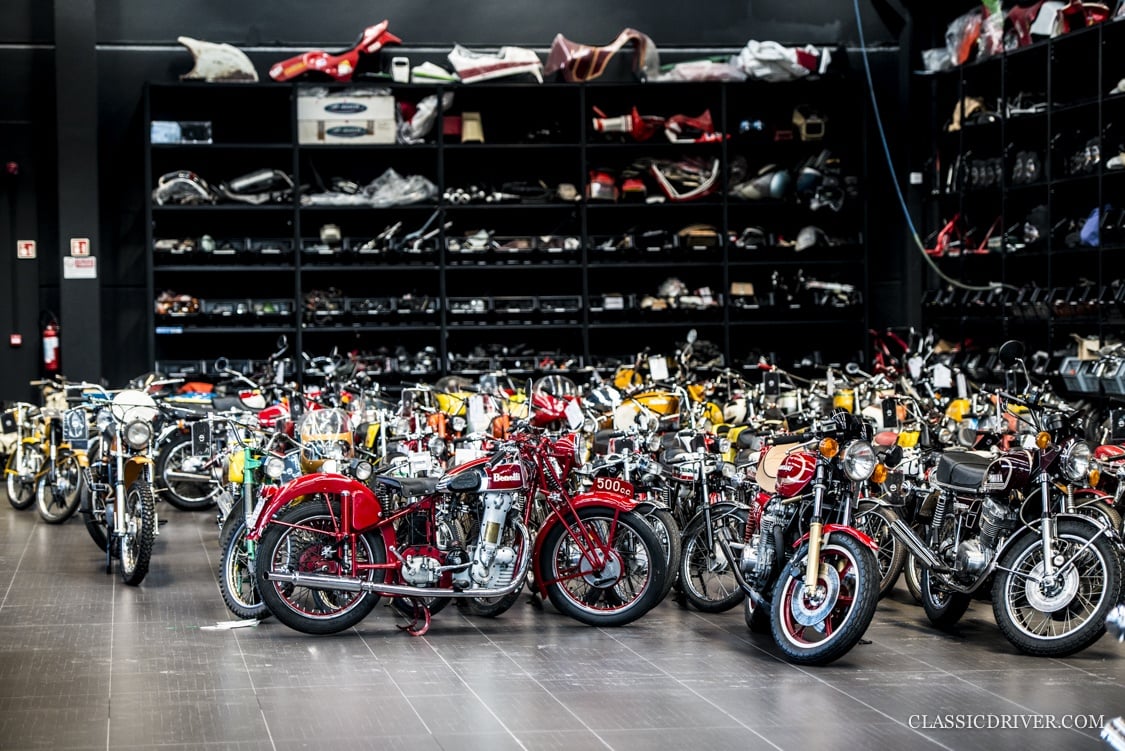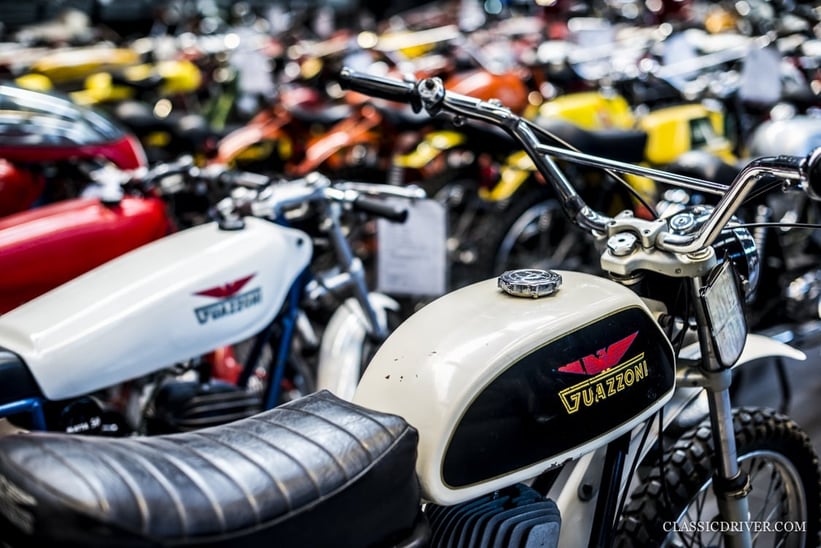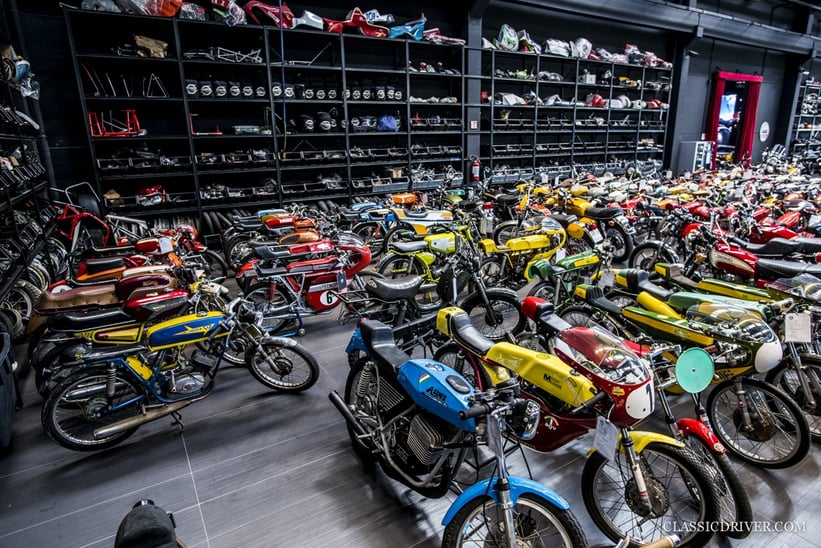 Can you tell us a bit more about your history and how Ruote da Sogno came to be?
I came up with the idea after buying a lot of beautiful Kawasakis from the 1970s. I was born in Milan but Reggio Emilia has adopted me, and it's the place where I founded Cellular Line, my most successful business venture, which is now leading the mobile phone accessories market in Europe.
You're situated in Reggio Emilia, a small town between Modena and Parma. Why here?
Why not! That's our usual answer. Reggio Emilia is situated right in the heart of the Italian motor and food valley. Over 42 DOP and IGP products make this one of, if not the, best places to eat in the world, and well…Motor Valley is the cradle of Ferrari, Lamborghini, Maserati, De Tomaso, and Ducati. Italians tend to forget that Via Emilia — the main arterial road of Emilia Romagna — is the world's best automotive amusement park, but luckily, the rest of the world doesn't.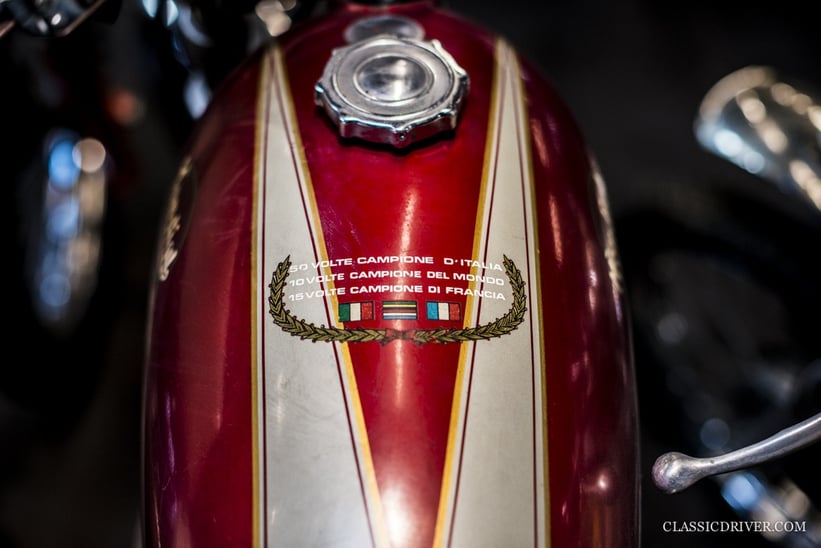 Where do your clients come from and how do you find them?
We work on many specialised online platforms, publishing listings for both cars and bikes. Furthermore, we've spent the last two years in some of the most important exhibitions in Italy and Europe.
Ruote da Sogno feels much more than 'just' a showroom for motorcycles — what else do you offer?
It's become a unique place. For example, we've got our Crystal Kitchen, which one day plays host to some of Italy's best chefs and the next displays some of the most important cars and bikes of the century.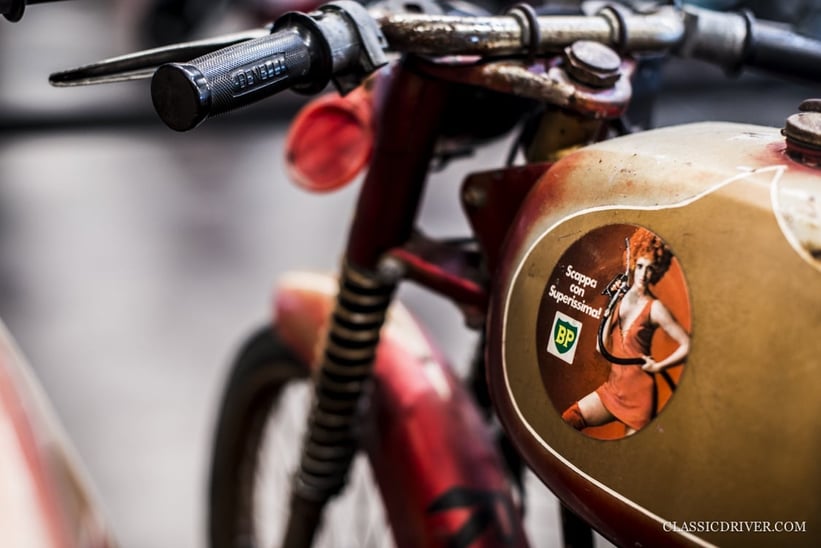 How many bikes do you currently have for sale?
It's close to 1,000, but it's a fleeting number because we often buy entire collections. By the time we've got them back to the showroom, we usually find customers who were already eyeing certain models from said collections. Our customers come to us to get what they couldn't acquire from the collector.
Are you focused on specific types of bikes or brands?
No, we're always open to broadening our reach. That's the main reason why we have a large number of bikes from the 1930s sat near a range of Vespas of any kind, from the first production batch right up to those built in the late 1980s. Then, there are the motocross dirt bikes from the 1970s, from brands such as SWM and KTM — there's something for everybody who's ever been on two wheels.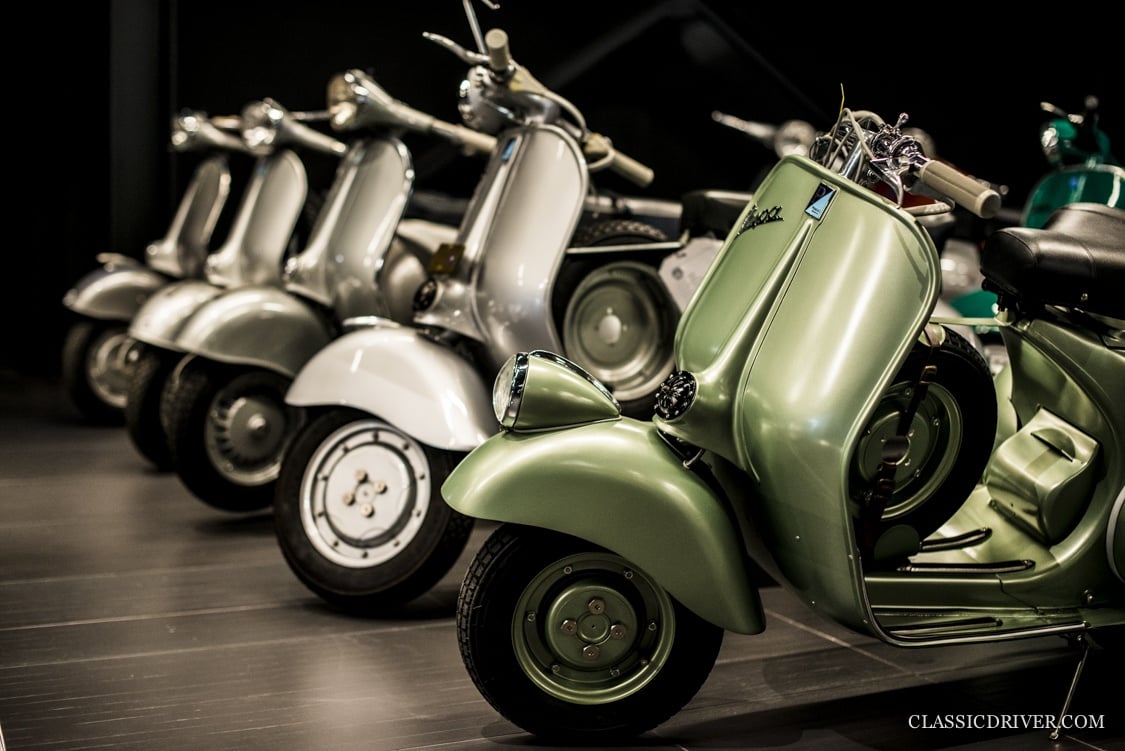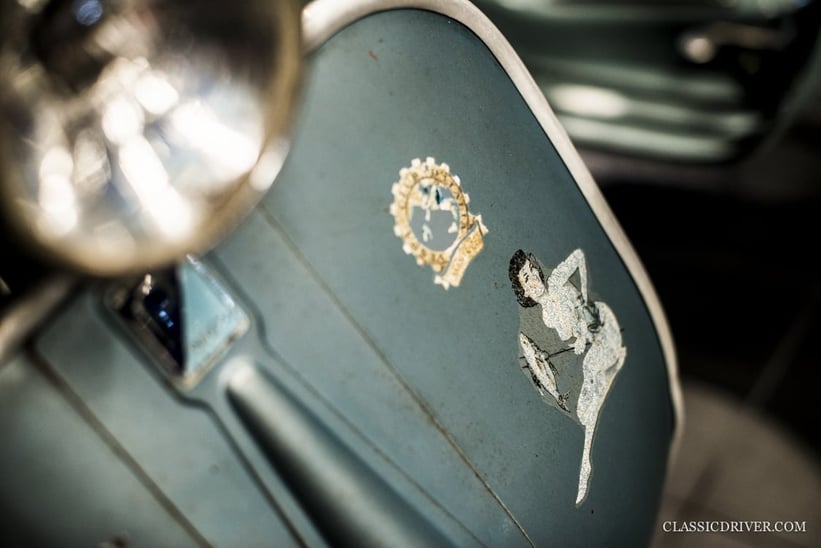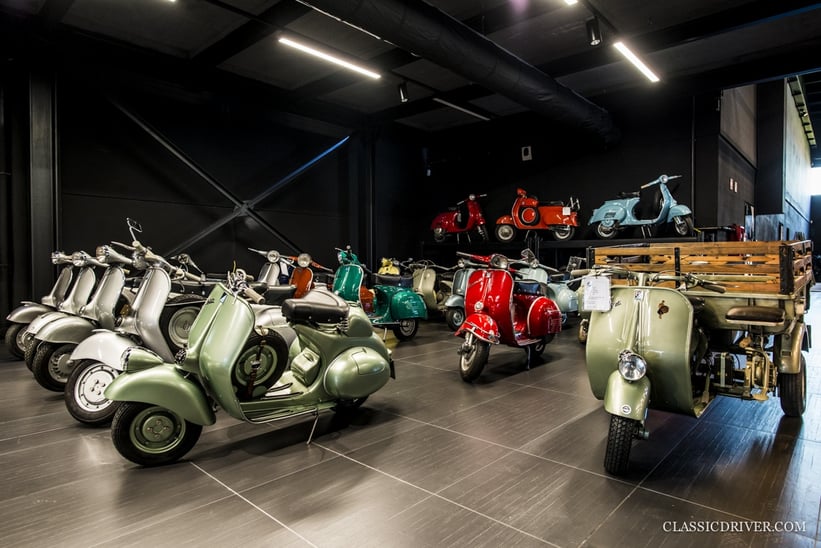 You have a lot of machines from iconic Italian brands, such as Ducati, MV Agusta, and Moto Guzzi — which are currently the most sought-after models?
Italian bikes are always in high demand. Among our selection, some of the most impressive are the MV Agusta 750 Americas, a pristine 1984 Mike Hailwood replica, and a rare red-chassis 1971 Moto Guzzi V7.
We noticed a lot of beautiful small-capacity Italian racing bikes — is the collector market for these fun machines also growing, and where can you race them?
The so-called 'Cinquantini' (Italian for small 50cc bikes) market is what we'd call a lively niche, and some collectors own more than 60 bikes. There are also a lot of dedicated clubs that arrange rallies and races at circuits here in Italy and across Europe.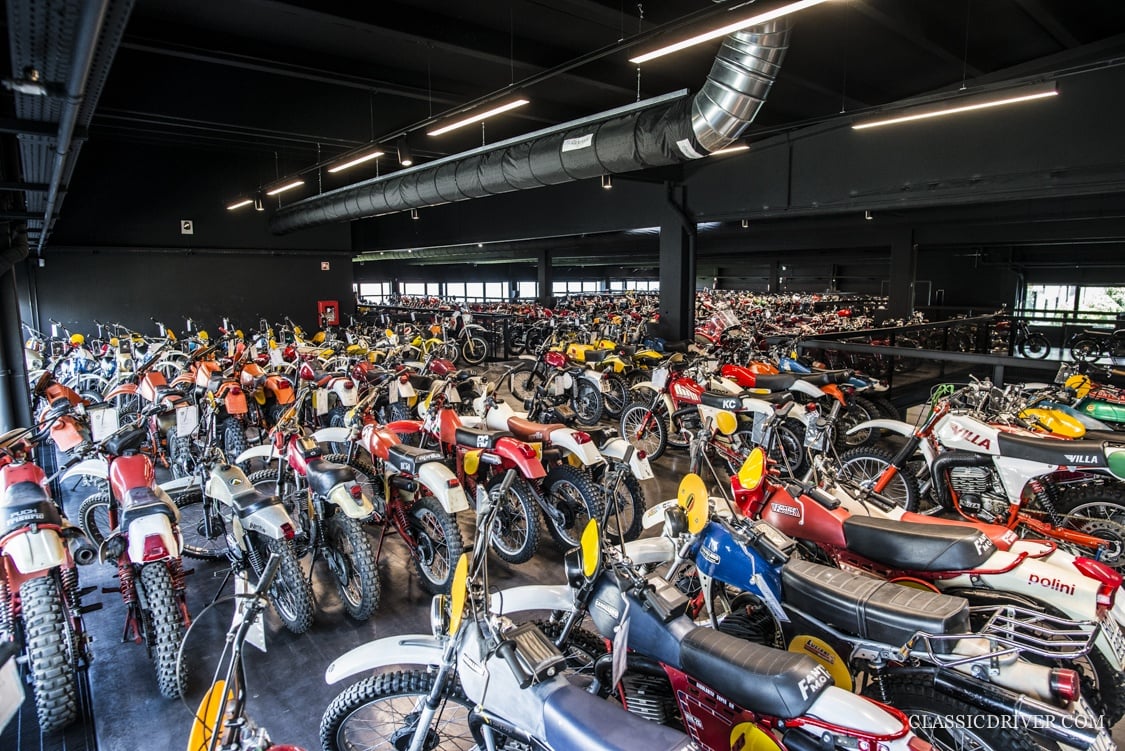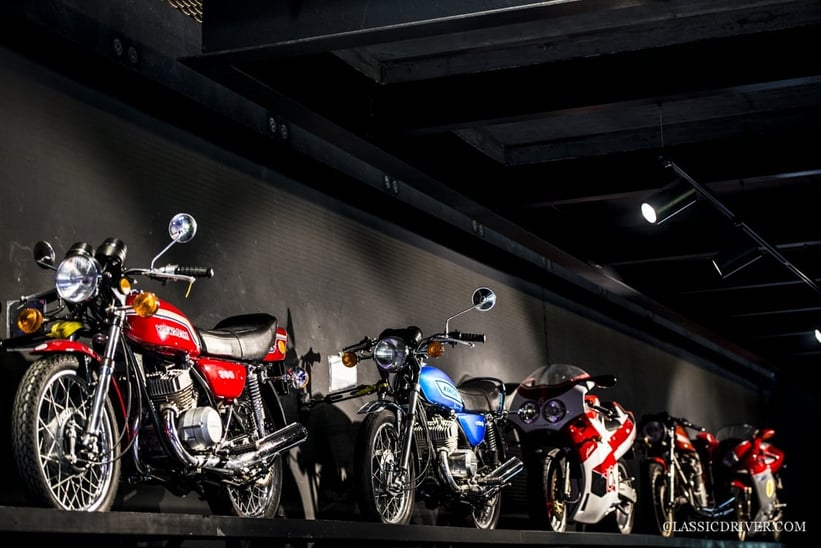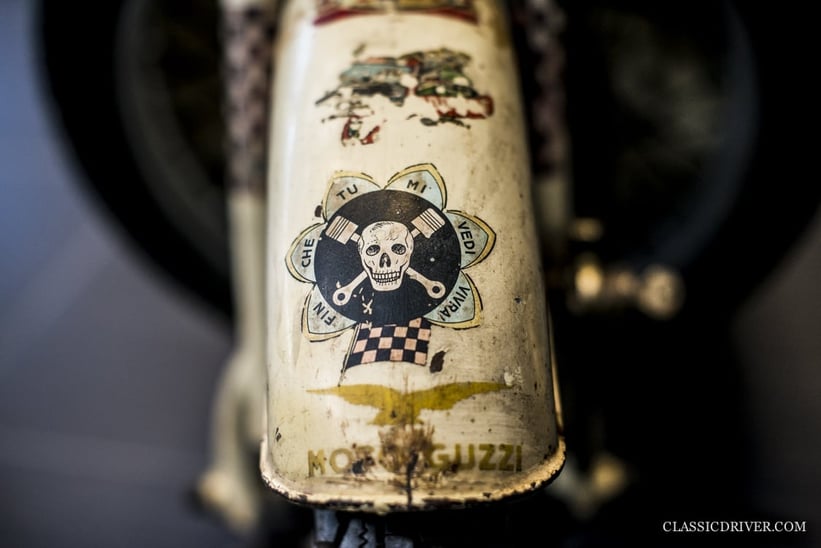 There aren't too many custom bikes and café racers at Ruote da Sogno — what do you think about the current custom bike hype?
We focus predominantly on original bikes, or those with very few modifications, for many reasons: many custom bikes have issues with their documentation, reliability problems occur far more frequently, and their value hasn't yet risen enough to be relevant.
Your selection of vintage Vespas is particularly special, and some of these bikes are worth more than some Ferraris — are collectors really willing to spend this kind of money?
Yes, some collectors certainly are. And funnily enough, they're the ones who sold us their Vespas in the first place. What's interesting is that those Vespas are perfect examples of vintage bikes as investment assets. I personally think that some of the earliest Vespas have nothing on many pieces of art — the iconic design and masterful craftsmanship are things that anybody can appreciate. Just like the recent trend for many vintage cars, prices have risen exponentially for a lot of these models. And whoever is farsighted enough to get one of those bikes is bound to be pleased with the return on their investment.
You're currently offering one of the oldest Vespas in the world. Could you tell us a little bit more about this bike?
Chassis number 1003 is part of the first series of Vespas ever produced, a pre-production run of about 60 examples. It's been soldered and built entirely by hand — the bodywork, for example, was made by beating the steel plates on wooden bucks. This is the oldest Vespa in the world, certified by Piaggio itself.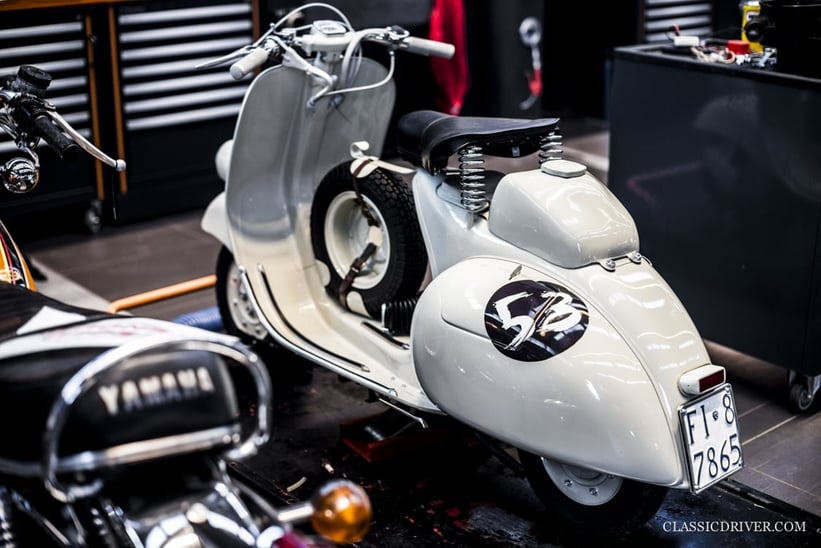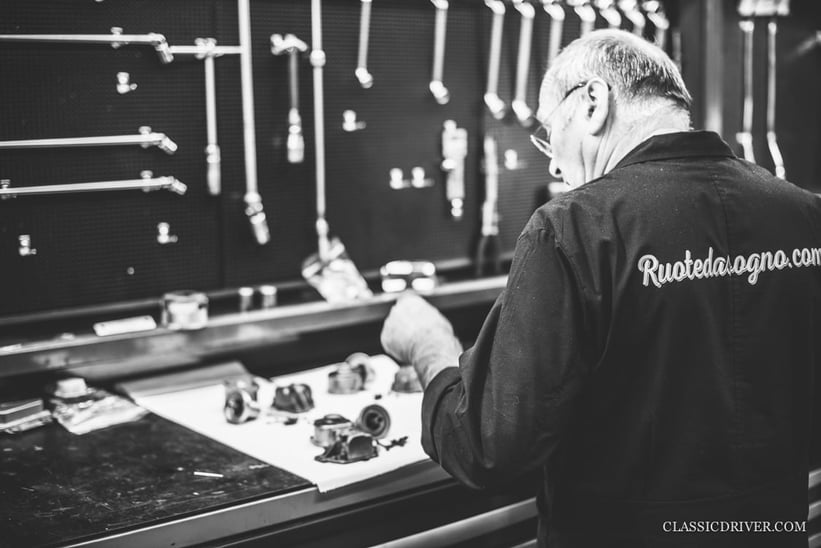 If someone wants to buy a vintage Vespa, what should he or she bear in mind?
Always ask for the original documents, because then, you can't really go wrong. After that, it's simply a matter of your personal taste.
You also offer cars — do you find many collectors who are into both cars and bikes?
Absolutely. That, or they discover a new passion after visiting our headquarters.
Is there a bike or car that you regret selling?
All of them! Because even if it's a matter of investment, working with these incredible cars and bikes makes you appreciate them even more. So, even if the thrill of a sale has its own pleasure, letting something truly beautiful go always has a bitter aftertaste. Luckily for us, this is what spurs us on to constantly look for 'new' vintage bikes.
Photos: Rémi Dargegen for Classic Driver © 2017